Words: Claire Matheson     Photos: Monica Tindall
It's been a few days since my last hangover but I'm still ruefully remembering its kick. More practiced at swilling Australian wines, the cocktail culture here in Malaysia is too strong to resist, and boy do they pack a punch! No longer a young carefree spirit with the ability to quickly bounce back, I wish I had known then what I know now – that following up a big night with a breakfast at Merchant's Lane the next morning is without a doubt the best cure!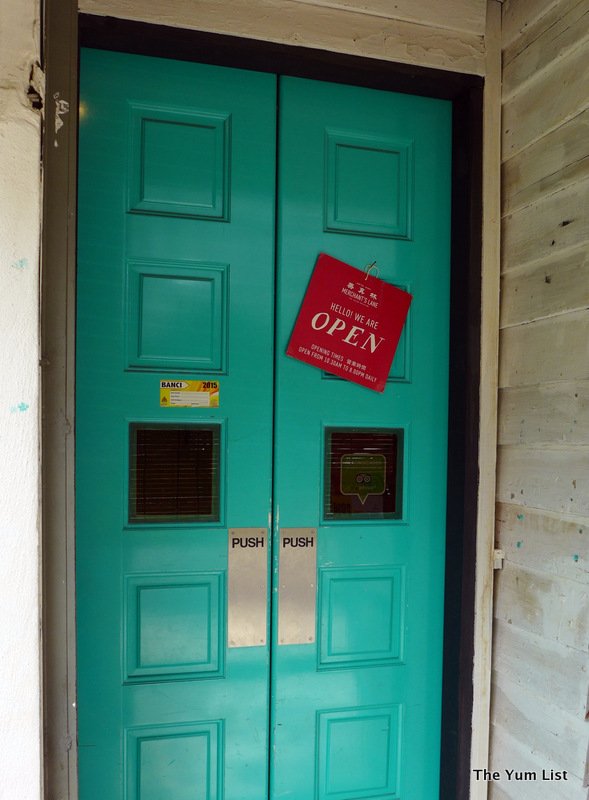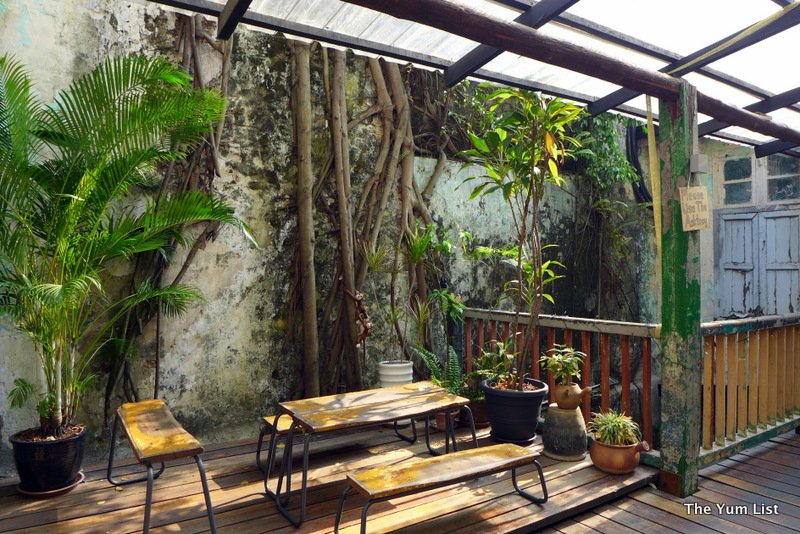 Specialising in beautifully presented comfort food with a layering of flavour combinations, the light and airy surrounds at Merchant's Lane are charming and inviting. An ever so subtle splash of hipster cool makes me pause to remind myself I'm not on a Melbourne rooftop, but instead in a former brothel in the quieter end of Petaling Street.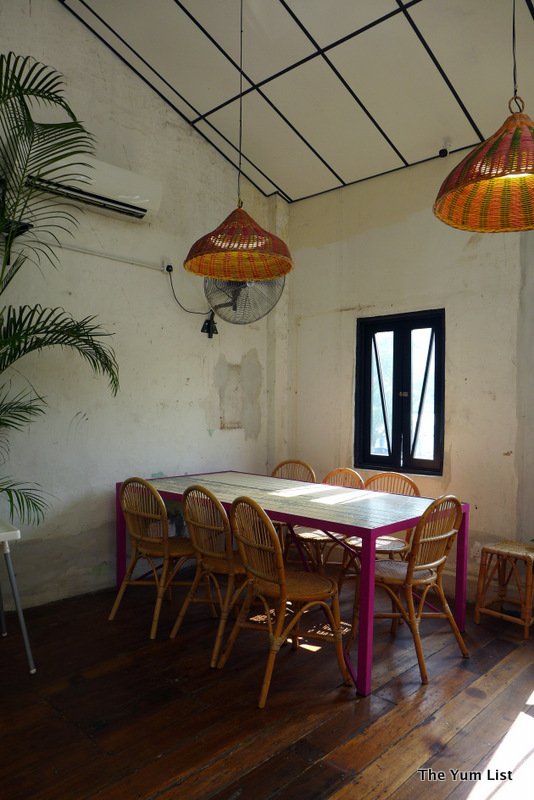 Co-owner Ken Ho tells me with a cheeky grin about the tiny petitioned rooms that he and his partners Kenneth Tan and Saujin Yong had to knock down when they renovated the building, mischievously suggesting he learnt more details about its former life from some of his contractors. While it would have been fun to use those rooms as individual dining sections, the layout would have lacked functionality, and so they decided to open up the space and utilise its high ceilings, installing a skylight that runs the length of the room. The result is bright, fun and fresh. Teal green and hot pink highlights add vibrancy, recycled timber floorboards lend character, and traditionally styled rattan chairs are both more comfortable than many of their modern counterparts while honouring the Malaysian equatorial history.
The restaurant is split into three sections, the large and lofty front room, a central outdoor smoker's den where the building's hardy fig tree resides, and a back room draped with floral printed screens, lined with deep couches and complete with hanging egg chair. The café is like a multidimensional character. On the one hand playful references to its risqué past are found throughout, from the red light illuminating the entry stairs at night, to the naming of certain menu items. On the other hand, there is something delightfully innocent about the place and I can imagine fathers bringing their young daughters here for a spot of afternoon tea.
We start with their famous Rose Honey Milk (RM12). Almost too pretty to drink with its dusting of rose petals, the steamed milk is delicately sweetened with organic honey and an infusion of rose tea, giving it a Turkish flavour. Monica and I instantly make a list of all the daughters and nieces we will be using as an excuse to come back and have this again.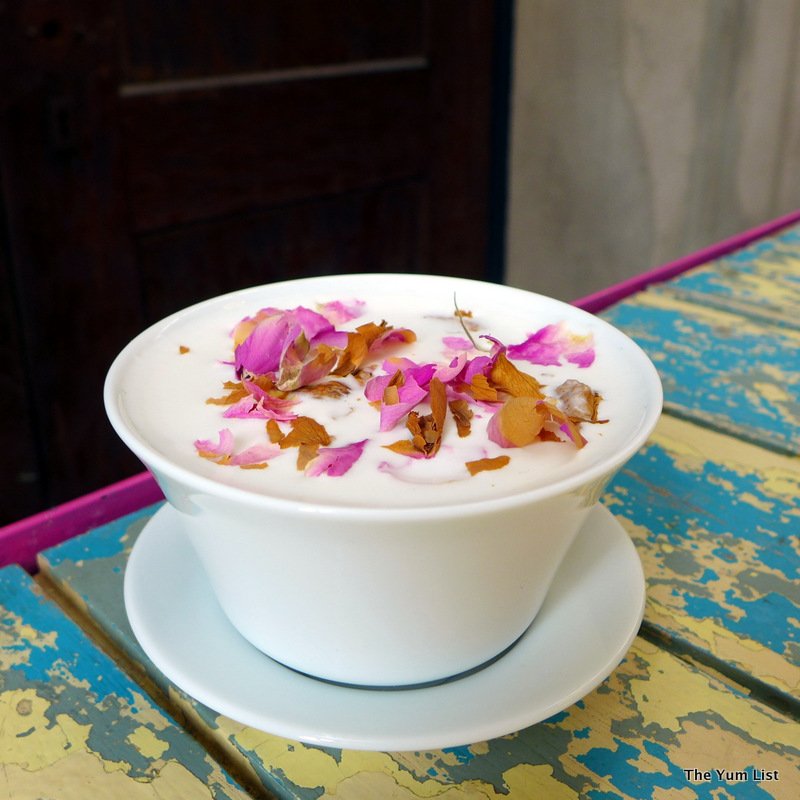 After the quick disappearance of our first drink we decide to try the Superfruit Lemon Tea (RM13) to offset the building humidity of the afternoon. Super sweet but refreshingly so, and lacking the sickly aftertaste common to some iced teas, the lychee bobbing away happily on the top brings a smile to our faces and we both noticeably start to relax after the busy working week.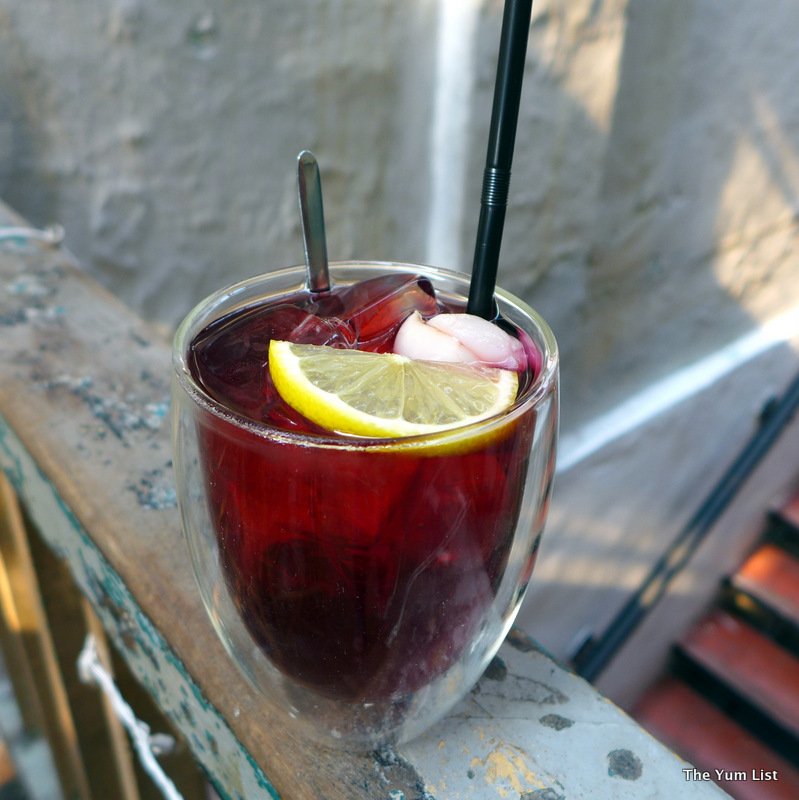 Starting to feel peckish, we turn our attention to the Italian Chow Mein (RM20), a deliciously carb heavy spaghetti topped with a spicy Malaysian chicken rendang. Ken explains that like all the dishes at Merchant's Lane, a predilection for mixing and layering contrasting flavours to find unique and mouth-watering combinations is responsible for this synthesis of Western and Asian influences. The combination of spices, coconut, and the use of a lighter chicken rendang rather than the traditional beef are the perfect twist on the old favourite, spaghetti bolognese. But beware, it has us reaching for the water!
Next we tuck into the Hongkie Beef Stew (RM21). Slow cooked overnight, the meat falls apart in our mouths, made all the more tender by the thick, rich gravy. Served on a bed of mash and a side of green vegetables, this is hearty, comfort food at its very best. Silence descends over the table as we eagerly tuck in, eyes rolling skyward as we resort to gestures to express our appreciation.
That Taukay (a colloquial term for the big boss) comes out next (RM21) and we stop for a moment to take in the beauty of this big, meaty burger. The beef patty is topped with cheese, egg, and a serve of lettuce, while a good helping of peanut sauce and a tangy pineapple compote give it a uniquely Malaysian taste. The startling blackness of the charcoal bun is artfully arrayed next to a side of bright orange brinjal fries – eggplant chips dipped in the secret house batter and deep fried to perfection. We're always on the lookout for a good burger and this one is a top competitor.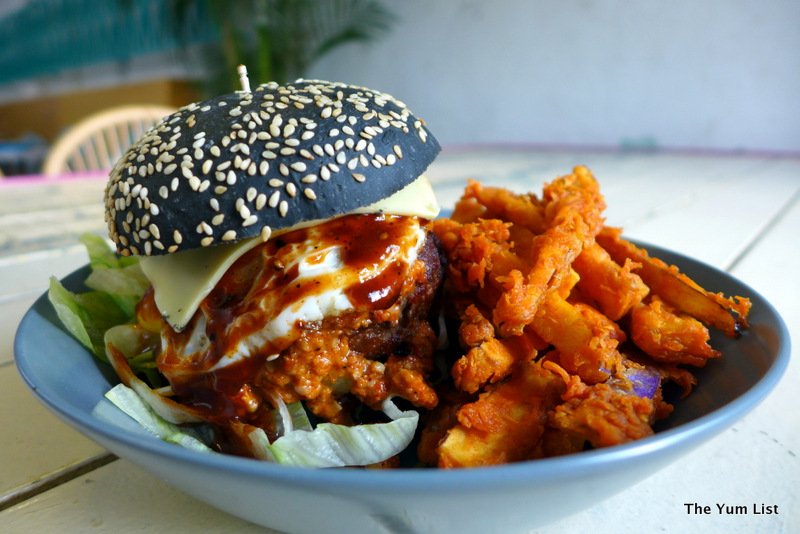 Perhaps we have already eaten too much and are slipping into a food coma, or maybe it is the peaceful surrounds compelling us to unwind, but both Monica and I hit that afternoon slump and are in need of some revitalisation. Ken brings out one of his strong flat whites to revive us, "Always a double shot!" he chuckles. The slightly acidic Ethiopian beans are roasted locally by Hot Shots Coffee making a smooth and vibrant blend. It is definitely one of the better coffees I have had in Malaysia and this alone is justification for a visit. Afternoon naps staved off, we are ready for the next round!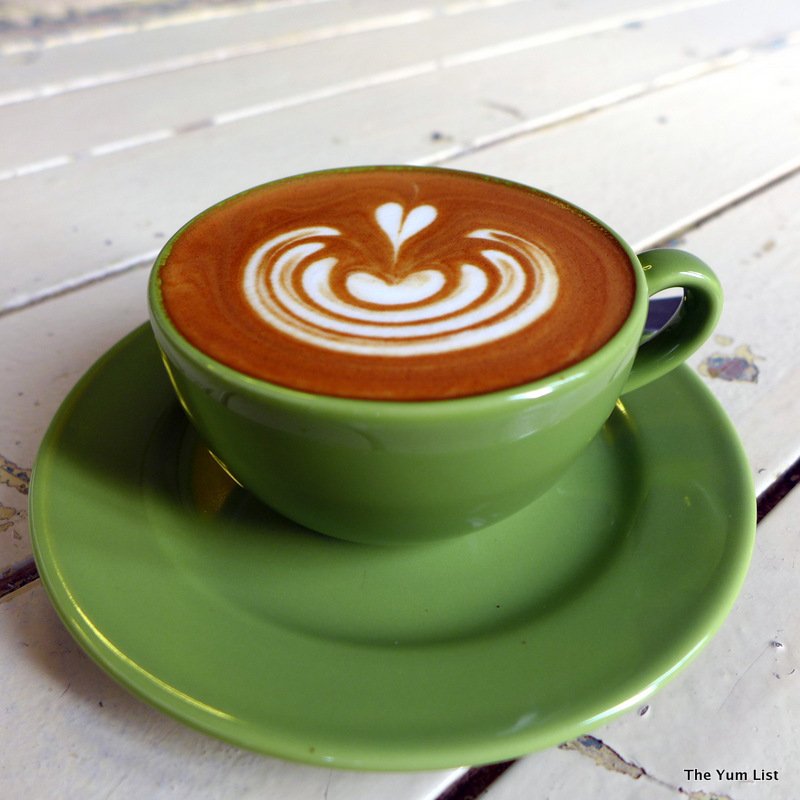 We are presented with the ultimate in breakfast foods – the South China Sea (RM25) has it all, fillets of grilled salmon sit perched atop a bed of homemade potato hash, finely grated for extra crispiness, paired with two perfectly poached eggs their runny yolks self-saucing the dish. Taking the lead however, is the accompanying salsa – sweet mango, sharp and zesty pineapple are combined with red and green capsicum, coriander and whatever other seasonal fruits are in abundance (today it is green apple). Taken together in one bite, it is refreshing and textured, culminating in a dish that is both balanced and multifaceted. What better excuse is there to have breakfast for lunch and dinner too?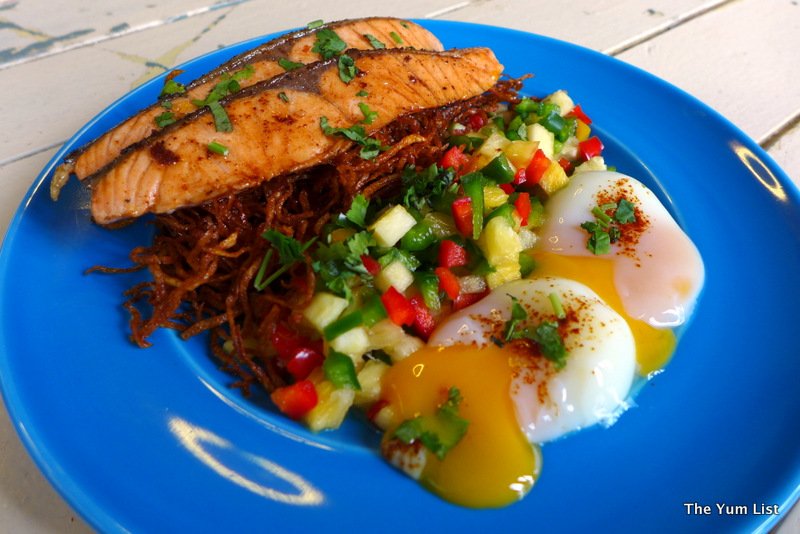 Finishing up our main meals is the very Instagram-able Pipits Nest (RM16). The most popular dish served on a Saturday morning, it is not hard to understand why. This dish is the incarnation of the imagination of every hungover soul recovering from a too-big Friday night. It is a glorious cascading tower of the aforementioned brinjal fries, onion rings and chicken tenders, all battered with the special secret recipe Merchant's Lane batter, deep fried, and topped with just the right amount of cheesy sauce, mayonnaise and a smattering of black sesame seeds to garnish. It is awe inspiring to behold.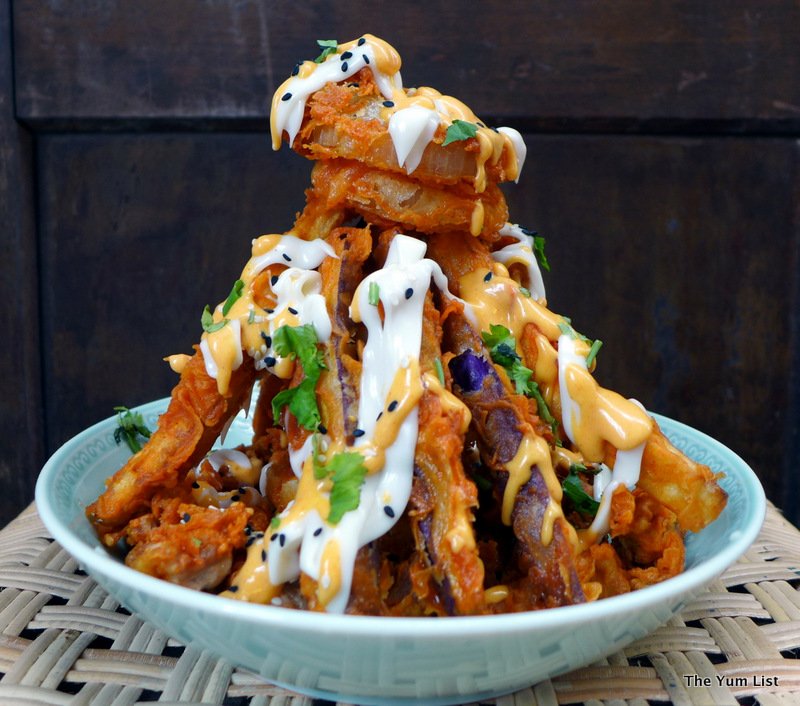 There is a particular dessert item on the menu that Monica has been eyeing off since we first entered, and now, with main meals finished, we are positively gleeful as a plate of Better Than Sex (RM16) is delivered to our table. At first the merging of both sweet and savoury flavours sounds a little strange, but with our first bite we are converts! A light and fluffy pandan roti jala is lightly cooked and folded like a French crepe, the pandan leaf leaving a smooth taste on the tongue. It is topped with a healthy sprinkling of mozzarella cheese, slices of strawberry, a side of kaya toast ice cream sprinkled with crushed nut brittle and a drizzle of gula Melaka. The coconut and toast infused ice cream has been developed specially for Merchant's Lane by their local supplier, and is definitely a must-try for all visiting foodies.
Relaxing in a stupor after our engorgement, we chat with Ken who discusses his varied past. Not a qualified chef, he paid his dues working at restaurants in Sydney while he studied, coming back to the food industry after working in banking and finance. Sydney taught him a love of good coffee, and developed his inner foodie. Along with Kenneth and Yong, he seeks to celebrate local ingredients, arguing greater freshness adds more flavour to the dishes while also supporting local suppliers. For Monica and I, it is the delivery of comfort food with a unique flourish that will be drawing us back. The next time I find myself suffering the after effects of Malaysia's cocktail scene, I will definitely be seeking out the teal green door for a strong coffee and a serving of Pipit's Nest!
Reasons to visit: Hongkie Beef Stew; Better Than Sex; great coffee, and a relaxed and cool atmosphere.
Merchant's Lane
150 Jalan Petaling
59000 Kuala Lumpur, Malaysia
+6 03 2022 1736
www.facebook.com/Merchants-Lane