When on an island getaway we want to be outside and soak up as much ocean air as we can. We relish in taking every meal in the great outdoors, appreciating nature and wallowing in the peacefulness that only wide-open spaces can bring. Smiling Buffalo, in the boutique chalet property of Panji Panji, entices us in with its wall-less structure, flourishing tropical garden, relaxed vibe, and the promise of some of the best coffee in Langkawi.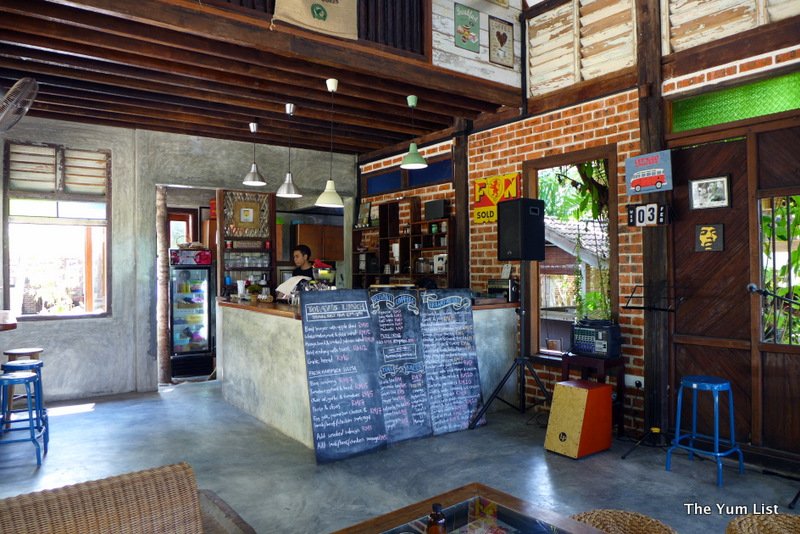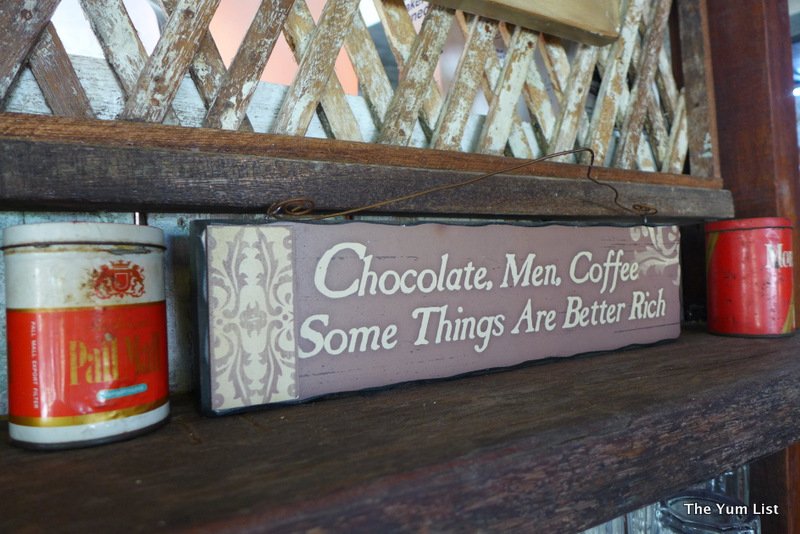 Supporting a variety of KL roasters, Smiling Buffalo offers espresso based drinks as well as filter coffee utilizing both the V60 and Aeropress brewing methods. Currently in the hopper for espresso drinks is a roast from Ratawali, Indonesia by KL Coffee Collective, while single origin beans from Ethiopia are the choice for hand brew.
Our Café Latte (RM9) is superbly done and we're surprised to learn the young Langkawi barista has only been working with coffee for the past eight months. Not only is he skilled with the espresso machine, he has developed a fine hand pour technique too evidenced in his prep with the V60 (RM15). Encouraged by our positive coffee experience we too try an Iced Cappuccino (RM9), which provides the morning kick we're looking for while keeping us cool with its icy contents.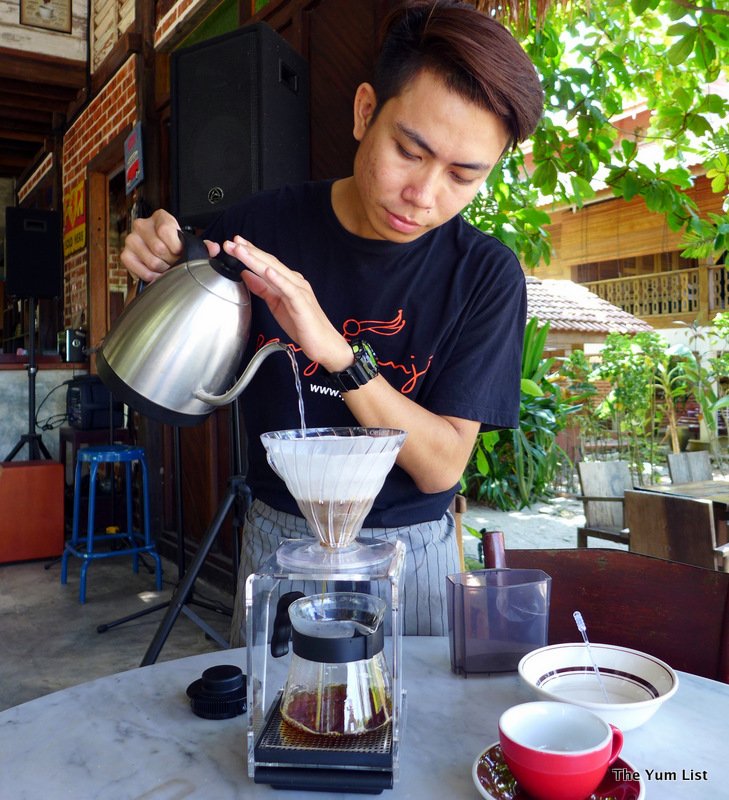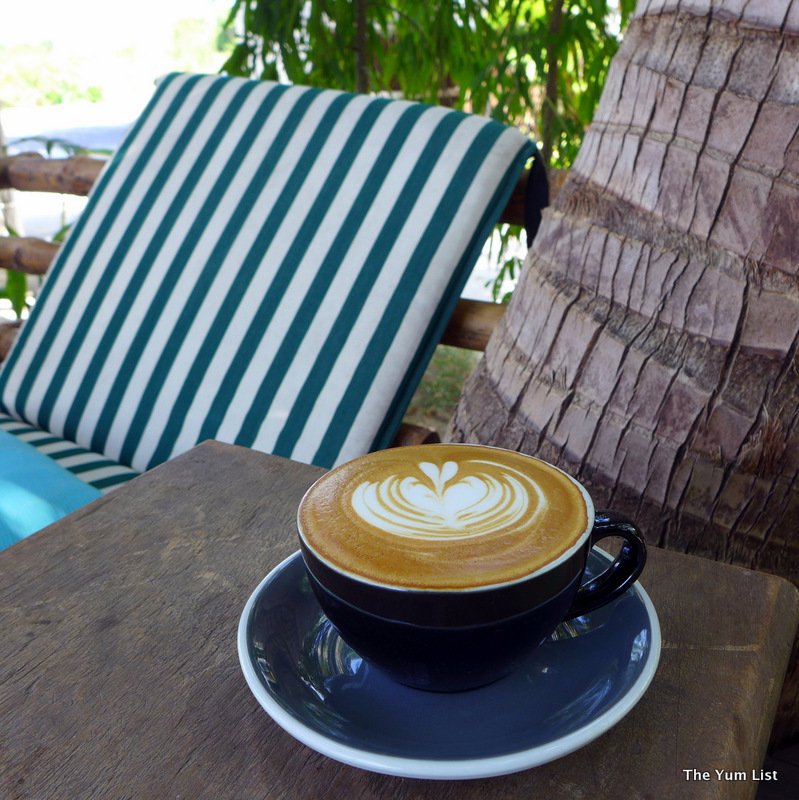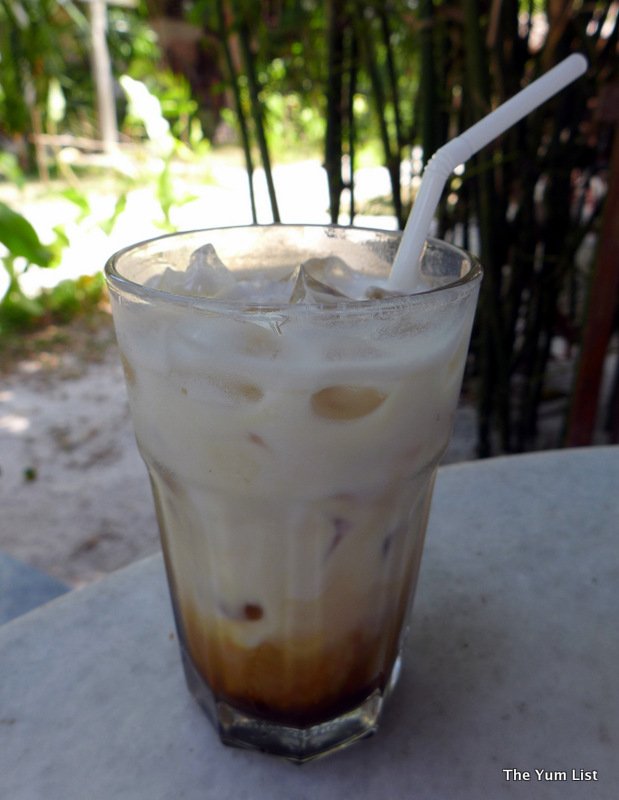 Coffee is a huge drawcard at Smiling Buffalo – you'd be hard pressed to find better on the island. Hand made pasta too is a significant attraction. Pei, a Malaysian writer, who lived in Italy for 20 years has brought back her love of slow food and her skill in the art of making fresh pasta.
Beef Rendang Pasta (RM17) attempts to fuse a local spicy meat dish with the Italian staple. The mildly peppery meat provides a rich topping for the smooth soft fettuccine ribbons. Shredded kaffir lime leaves colour the peak but also add a burst of citrus, which lifts the heaviness of the dish.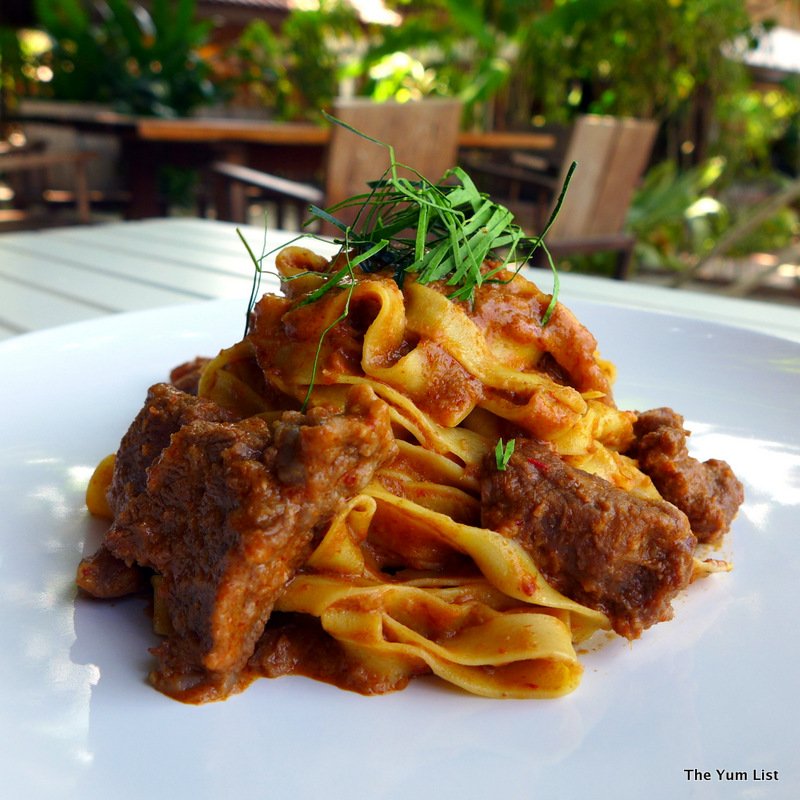 Carbonara (RM17), made the traditional way with egg yolk, Parmesan cheese and your choice of chicken, beef or lamb sausage, proves another hearty dish. A generous helping of grated cheese and a sprinkling of salt and pepper support the savoury sausage slices, turning this option into a sure-fire tummy filler.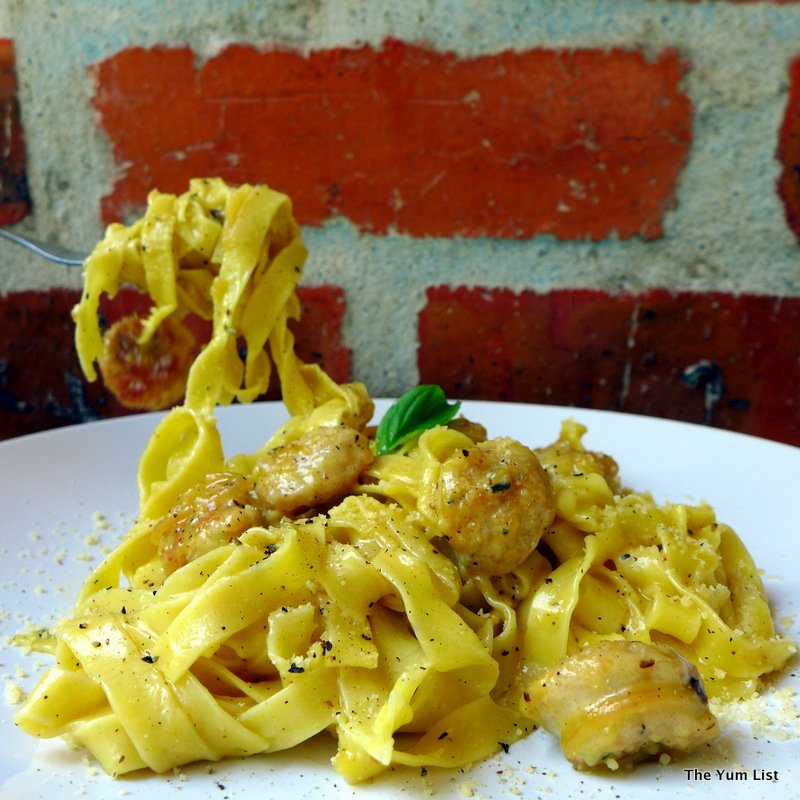 Corned Beef Hash (RM12) is hidden under two sunny-side-up eggs and served with a thick slice of locally made bread. I imagine this becoming a staple for those who've taken a little too much advantage of Langkawi's duty free status and hence affordable liquor prices.
Something I'd order over and over again is the Mango, Basil and Smoked Salmon Salad (RM20). A rainbow of fruits, vegetables and fish fill the bowl: green leaves, cherry tomatoes, mangoes, crumbled feta and black olives. Sweet, juicy and savoury is always a great combo, and I enjoy this as a healthy choice on the menu.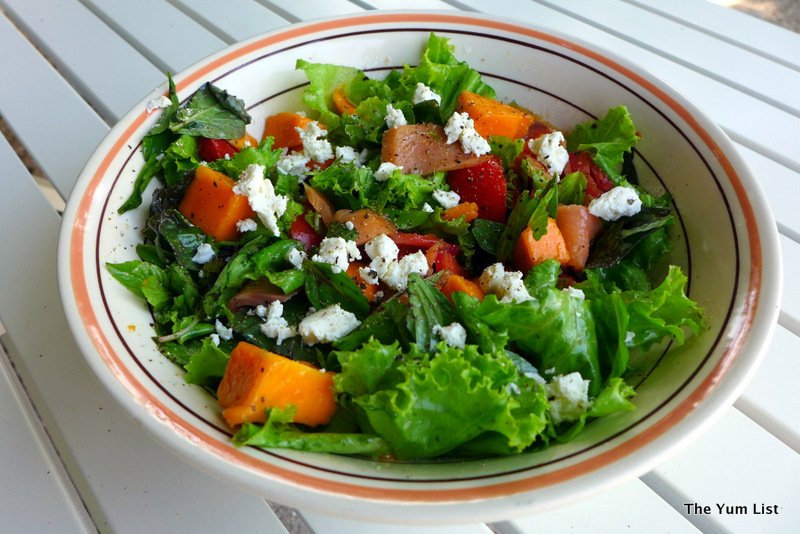 As with everything else, the Waffles  (RM9) are made from scratch. A generously sized specimen is enough for two – especially if considered dessert at the end of a meal. Our version is with fresh mango, coconut ice cream and gula Melaka– yum!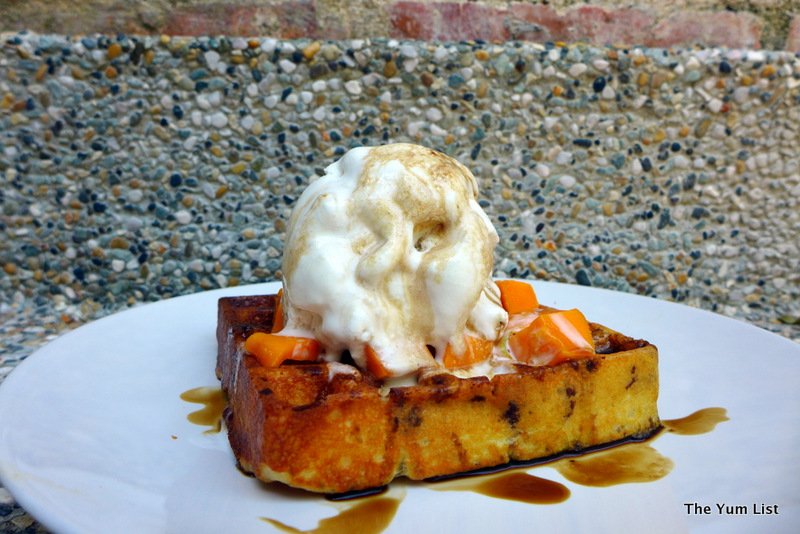 Reasons to visit: coffee; pleasant relaxed atmosphere; hand made pasta; mango basil smoked salmon salad, coffee!
Smiling Buffalo
Panji Panji
965 Kuala Chenang
07000 Langkawi, Malaysia
+6 017-3643319
www.facebook.com/Smilingbuffalocafe