Words: Huong Tran     Photos: Monica Tindall
Designers are in a league of their own. They see light, colour and composition in a way that brings life and subliminal beauty to a space that no ordinary human being could conceive. Take the small rooftop space of the Mélange Boutique Hotel as an example. Wedged between the exciting alleyways of the infamous Changkat area, the vivid imagination of founder Daniel Goh (designer and photographer by profession) has taken full hold. Hello project Rococo.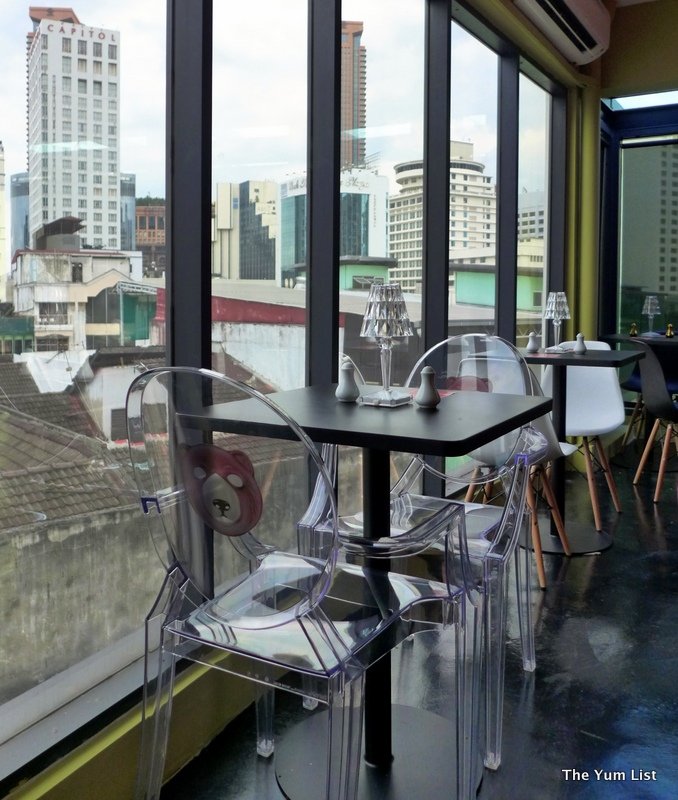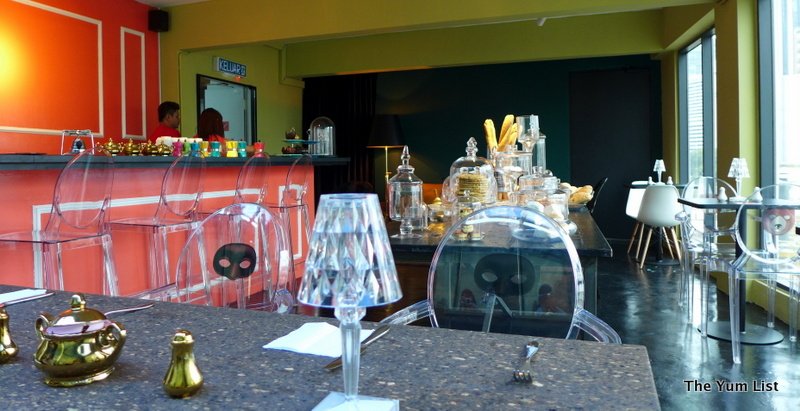 As I walk in I admire the jazzy Louis Ghost chairs by famous French designer Phillipe Starck. I approve of the saliva-inducing bread and dessert display and appreciate the fine details of the gold plated sugar pots and the personalized cutlery. With panoramic views from the wide glass windows, I can see the jagged edges of KL's skyline, the beautiful old roof tiles that have survived heavy tropical rains and intensely sunny skies. It's a beautiful juxtaposition of the old and new.
Asked of the motivation to open his first F&B venture, Daniel tells that the opportunity arose when he was designing the concept for the 42 room hotel downstairs. The owners wanted to outsource the space, but keep the concept in line with the image of the hotel. Daniel's inner foodie took hold along with nostalgia of his formative years in Paris. Seeing it as the perfect chance to replicate some of his favorite cafés in France, he seized the opportunity.
Monica and I love engaging with the owners about their story, their motivation and their inspirations, and Daniel is a willing participant, so we know we need drinks pronto. We start with a smoothie tasting platter. This is compliments of the house to decide what your concoction of choice is. Monica decides on the Super Spinach (RM 6) for some Popeye fuel. I like the Citrus Goji-Ra (RM 6) for the crisp sourness and also to sound a bit trendy, and Caning adores the Banana-Rama (RM 6). The portions are moderate so don't leave us feeling stuffed and not able to consume anything else, unlike some of the super-sized beverages on the market these days.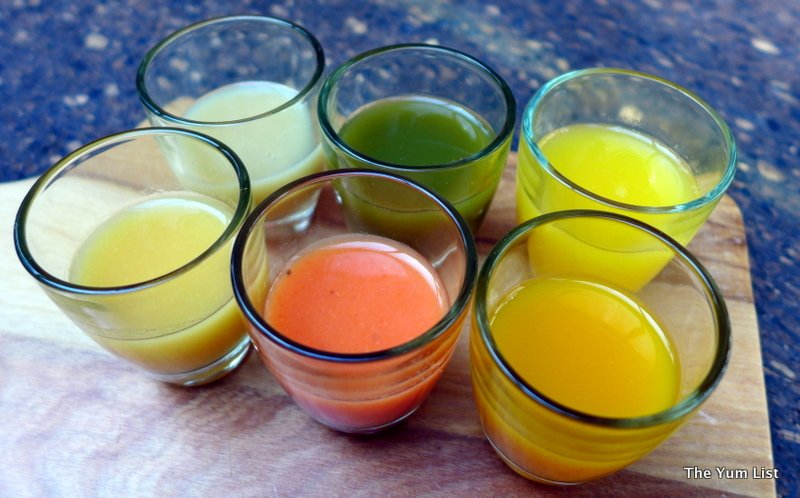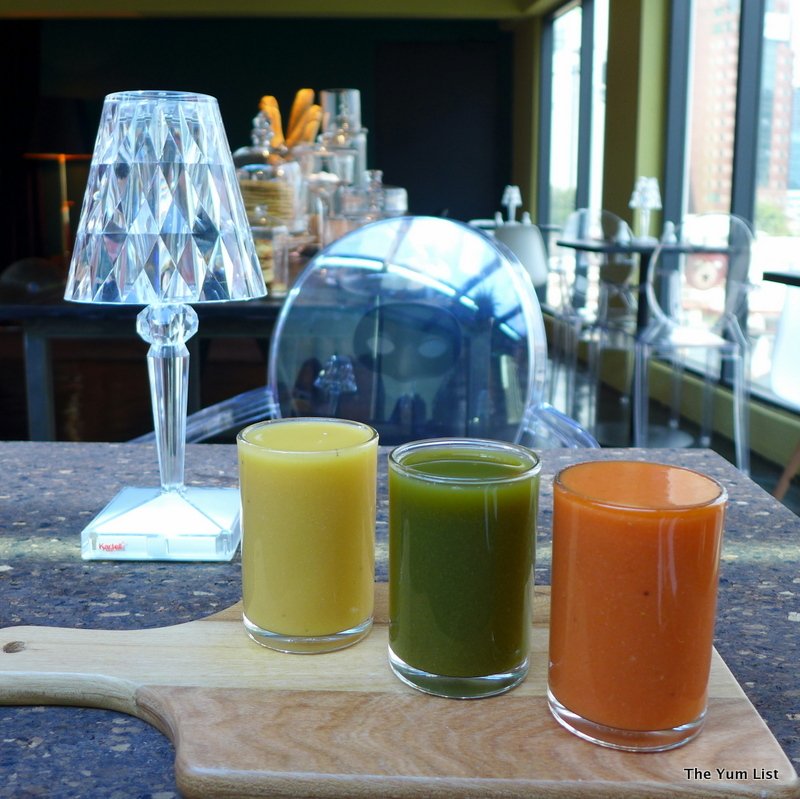 We exchange stories and discuss some obstacles in getting Rococo into operation. Opening just before Chinese New Year, their fancy coffee machine is ordered but delayed – "in transit." Daniel's creative mind is quick to recover though and he purchases pretty moka pots and individual burners to brew coffee fresh on each table. They have been so popular that instead of being the 'in transition' tool they were originally acquired for, they've become a permanent fixture. I think there is absolute joy in waiting for my coffee to brew. It gives us time to thoroughly examine the menu whilst anticipating the pour.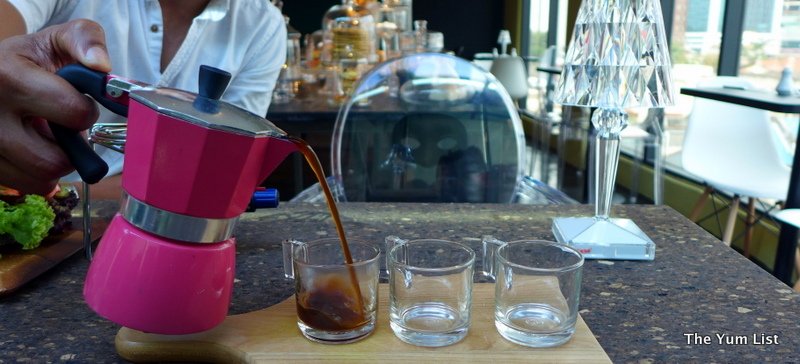 The Bon Giorno Rococo (RM 20) with chicken loaf, egg and salad and choice of bread is a hearty morning brunch kick-starter. The homemade herb butter is delicious with the sourdough. There are around eight different kinds of breads to choose from. Life is good.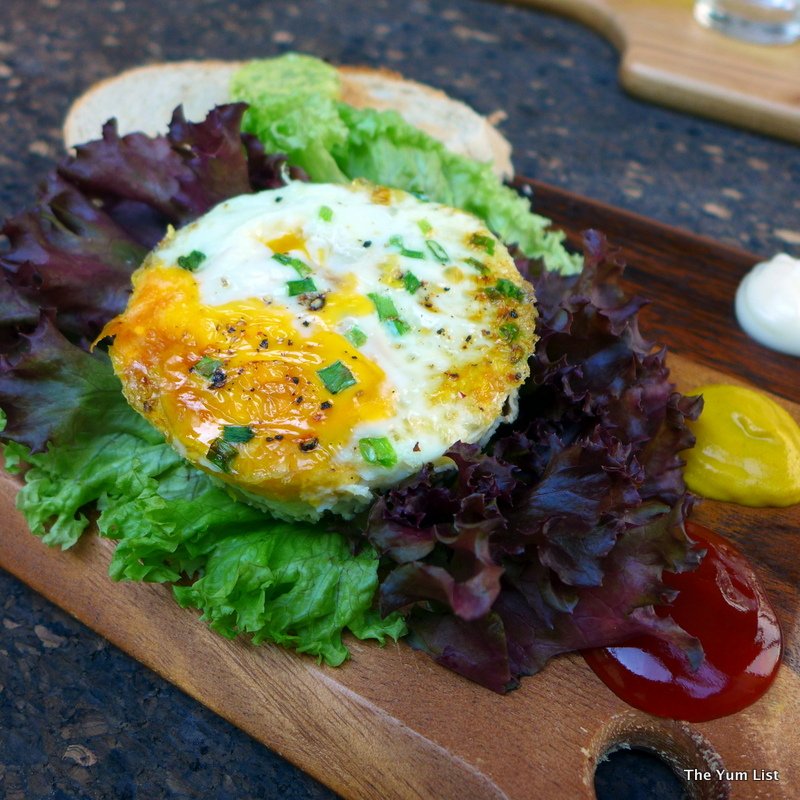 Prego Rococo (RM 14) translated means a very fluffy pancake with scrumptious maple syrup and homemade raspberry butter (or lemon butter if you wish). The butter melts onto the warm pancake and all the juice of the raspberries burst. The house made flavoured butters have proved so popular that Daniel makes a few extra so that customers can purchase them to take home.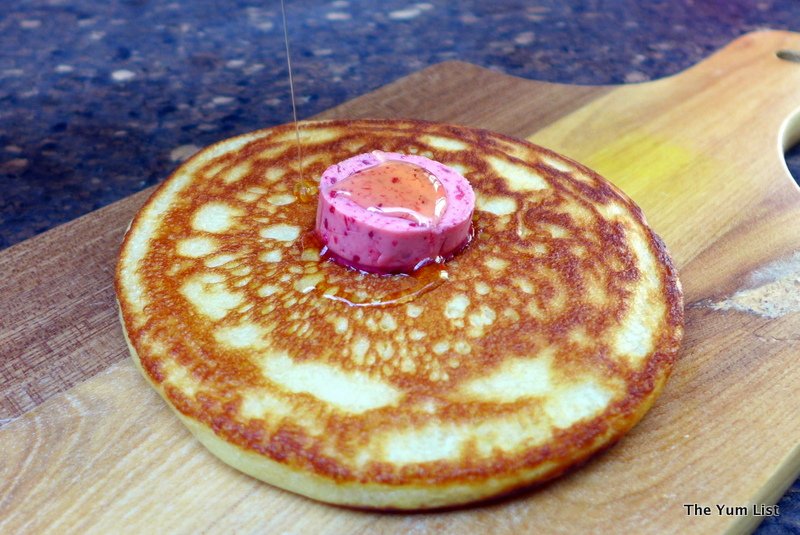 Coming off the back of Chinese New Year and yee-sanging, the Grano Grande Salad (RM 19) is a vibrant arrangement of quinoa, corn kernels, avocado and raisins. It requires a light toss and mix so the light sauce on the quinoa bonds all the ingredients. When you can whip up a salad so simply, so honestly, clean eating doesn't seem like a chore at all.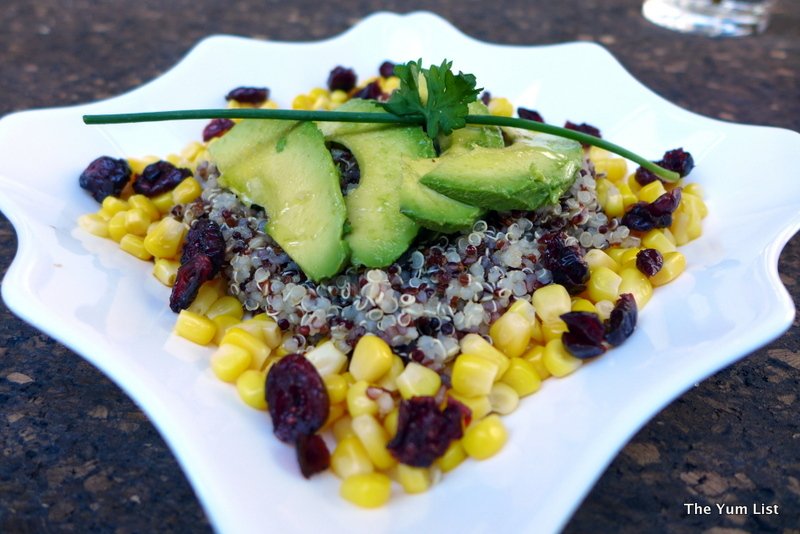 A sandwich doesn't have to be boring and Rococo's A La Bianca (RM 22) makes this point clearly. The bread encasing the monster is delicately crunchy with the texture of poppy seeds coating the top. It's a not so common combination of crabmeat, cured beef, avocado and coriander. I would never have thought to mix seafood and meat but it turns out to be surprisingly good.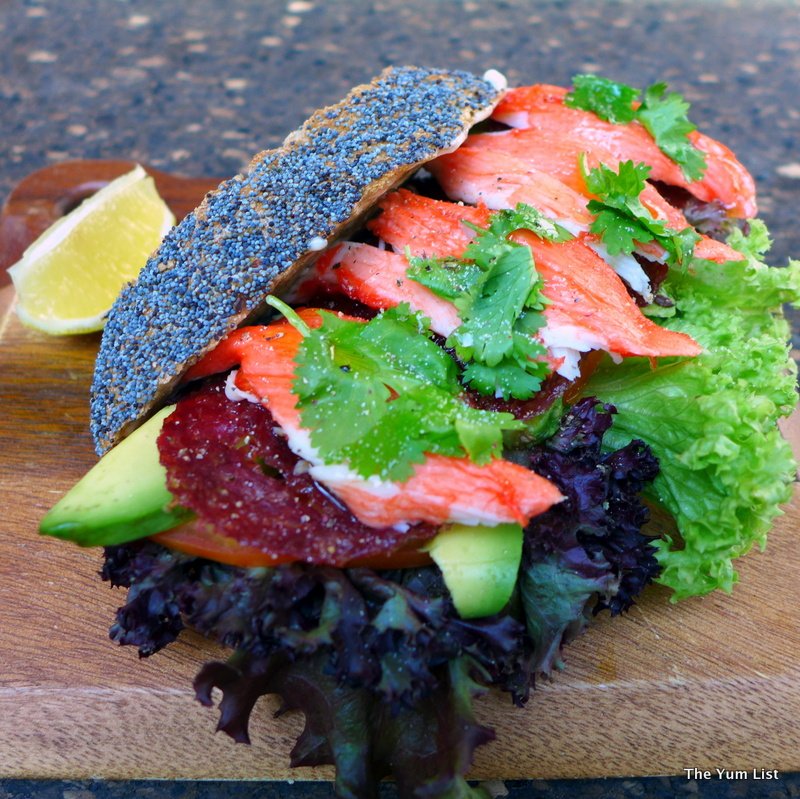 The battle of mushroom vs pumpkin soup is next up. Hands down, from my personal preference I would always choose the pumpkin – Super Zucca (RM 18). I am not disappointed – it is light, yet smooth, has a centre prawn for both taste and presentation, and graffiti art made from cream. I should Instagram it immediately #later.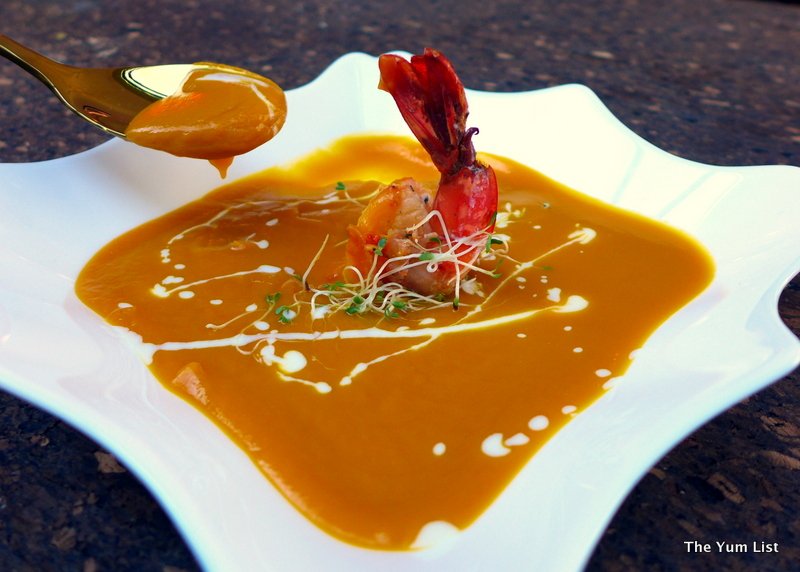 To try one of the mains, we opt for the Carbonara (RM 25) with linguine. It's a good sign that the waiter asks me if I would like it al dente. My reply is "of course just like they do in Italy." Accurate to the description, this is a lush creamy sauce – but without using any cream. It is an authentic recipe made with eggs, Parmesan cheese and topped with egg. If you like your pasta more saucy you can break the egg and mix it all in. It's rich, so small eaters might consider it a sharing dish.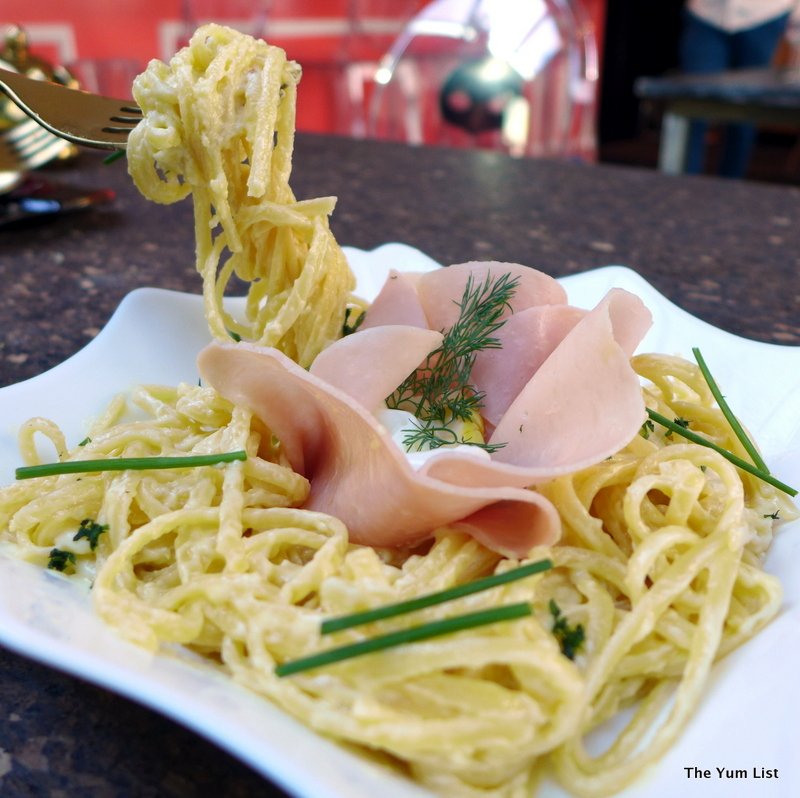 My giant oatmeal cookie Galetta Americano (RM 5) and the scones Te Inglese (RM 4 for small /8 L) are plated together. The cookie tastes wholesome with chunks of rolled oats and soft American style texture. This would make a rewarding snack for kids (both big and small) together with a glass of milk. The scones are well textured – not cakey or too dry– and a very nice shiny glaze from the egg yolk milk brush.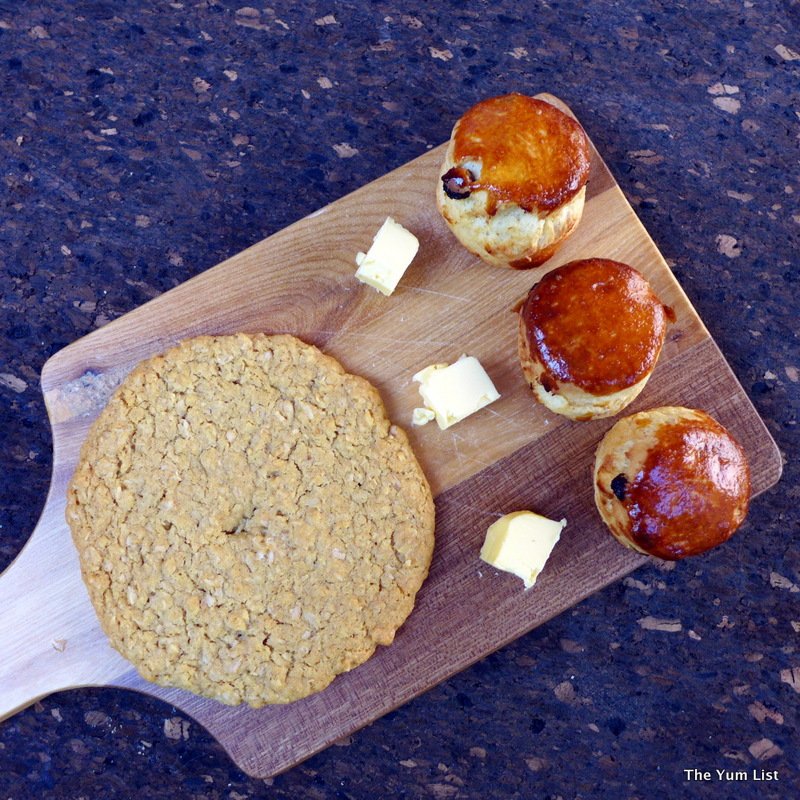 Just like a dramatic opera finale, Rococo bids me a glorious farewell with La Rosso (RM16) – which is a red velvet brownie with chunks of cream cheese. The sourness of the cheese softens the sweetness and adds body. Baked daily, the kitchen is receiving strong demand to make multiple batches. With greedy guests like me who shamelessly pack some home, it's no wonder.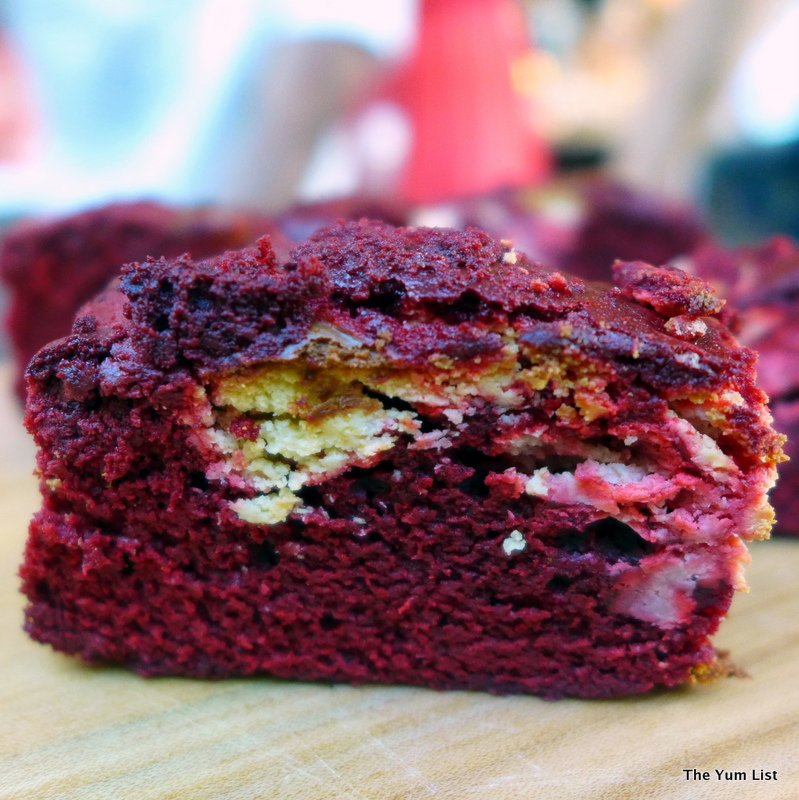 As the sun sets, I take a quick last minute tour of the outdoor terrace – to notice the cute space that could be ideal with a few buddies to kick back and sip some wine.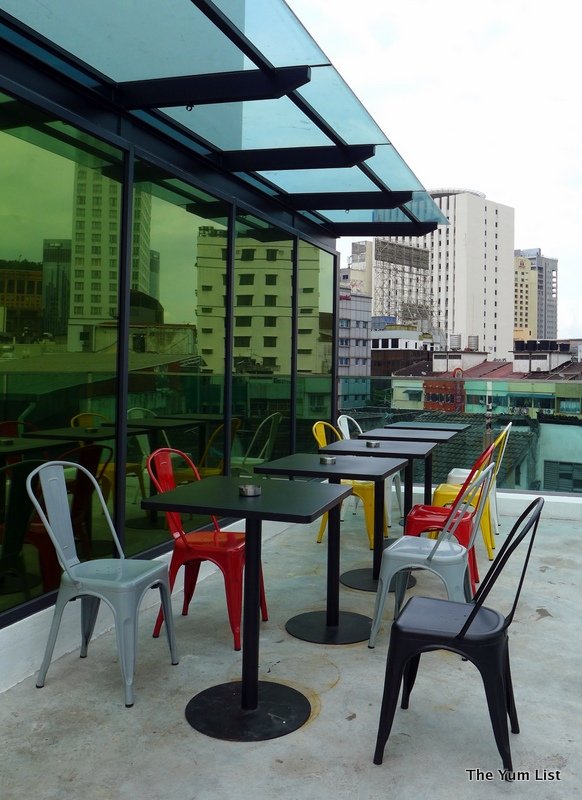 Can't wait to spread the buzz and impress friends with this new gem find. This is a creative and versatile use of space, in a prime real estate location and has tasty food to boot..
Reasons to visit: Chic intimate rooftop setting; central location; great sandwiches with your choice of breads; don't miss the pancakes, pumpkin soup and red velvet brownies.
Rococo Café Restaurant
7th Floor Melange Hotel
Jalan Rembia off Tengkat Tong Shin
Bukit Bintang
50200 Kuala Lumpur, Malaysia
+6 012 974 0192
[email protected]
Instagram #rocococafekl    www.facebook.com/rocococafekl