Words: Hannah Staley Photos: Monica Tindall
The ritual of afternoon tea dates back to the 1800s during a time when it was common to eat only two meals a day. It served to stem the hunger and anticipation of the late evening dinner. Fast forward to the 21st century, and where better for an English girl living in KL to partake in this quintessentially British experience than at the recently refreshed Lobby Lounge of the Ritz-Carlton for the launch of their new Afternoon Tea.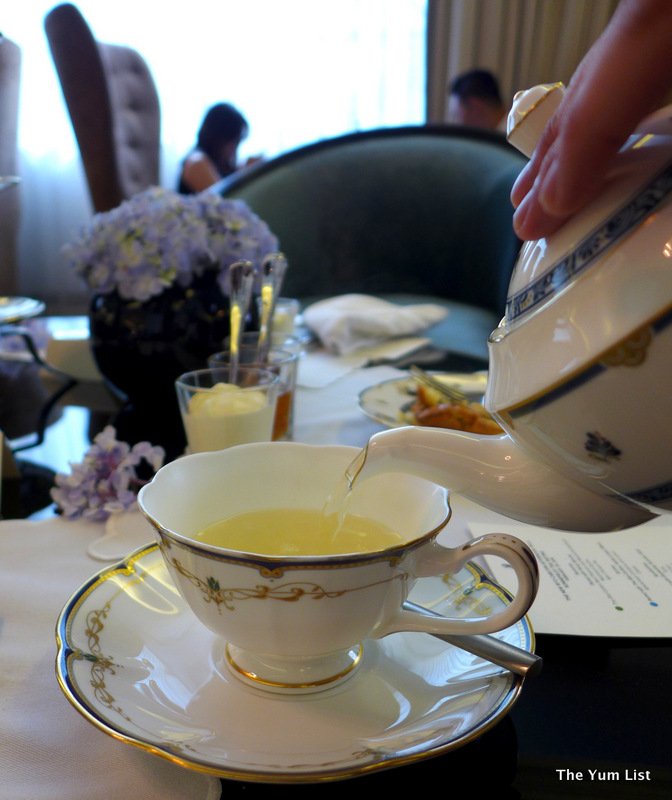 As one would expect from this luxurious hotel situated within KLs prestigious Golden Triangle District the setting is elegant. The walls are marble, the table is laid with Narumi bone china and a string quartette plays in the background providing the perfect setting for Monica and I to relax in our huge comfy chairs. On this occasion representatives from the hotels long-term tea partner, Ronnefeldt, are on hand to explain the high quality tea pairings.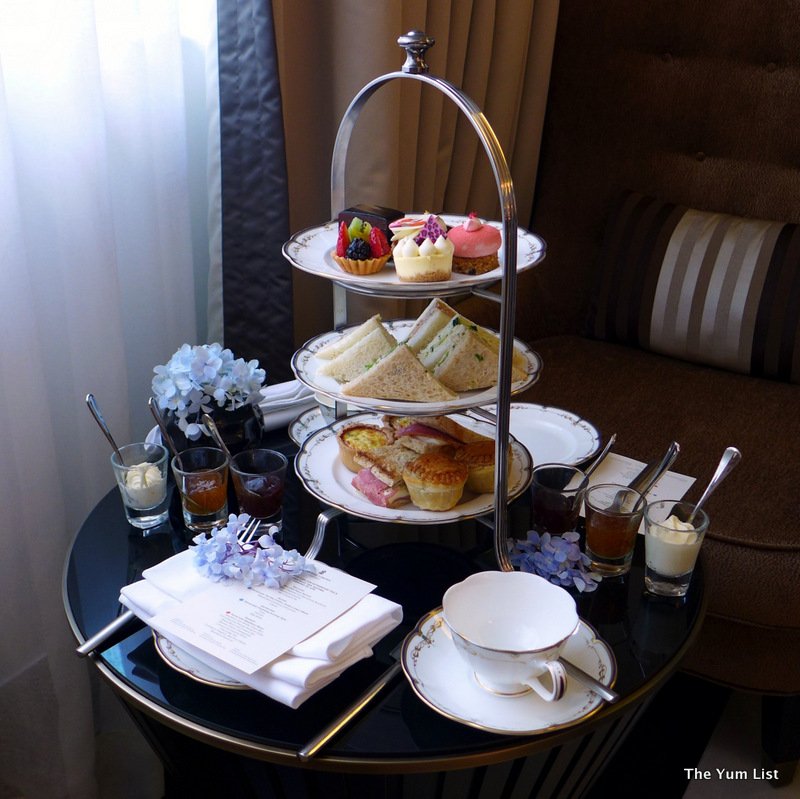 Science part over the three-tiered trays arrive at our table stacked with the afternoon delights and each layer is explained. We start at the bottom with the savories (the correct way one should take ones high tea of course). Beef Pastrami and Mozzarella Sandwiches cut into fingers with a hint of mustard, Mushroom Quiche stuffed with chunky flavorsome mushrooms and Mini Chicken Pie straight from the oven, just how they should be, with a light and flaky pastry set the bar high for the following tiers.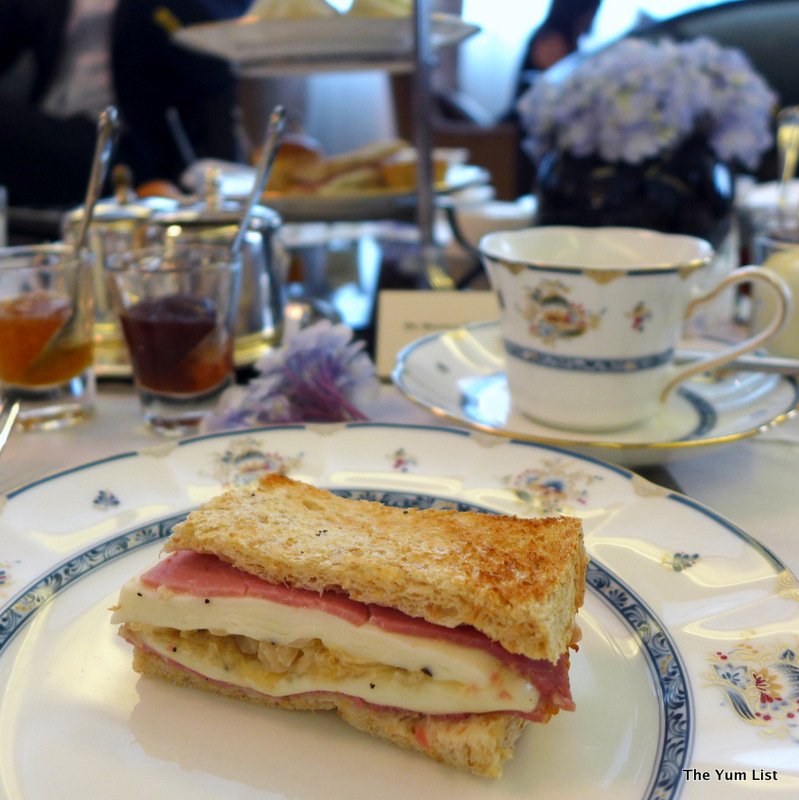 The savories are paired with Fancy Sencha, a light green tea with an aromatic touch of sweetness preparing us perfectly for the freshly baked scones that follow. We are treated to two varieties: wholemeal cranberry and lemon, and the classic (the perfect excuse to indulge in more than one) along with individual servings of clotted cream, strawberry preserve and tangy marmalade. Monica and I are in a deep debate as to whether it's 'skon' or 'skoan', clotted cream first and then preserve (or vice versa) but we can agree that the taste and combination of flavours is absolutely divine. I'm informed by a very helpful member of staff that it's completely down to personal preference as the next tea pairing 'The Ritz-Carlton, Kuala Lumpur Blend' is poured. This exclusive tea is a green oolong with a sweet caramel aftertaste providing the perfect union to my generously topped clotted cream scone.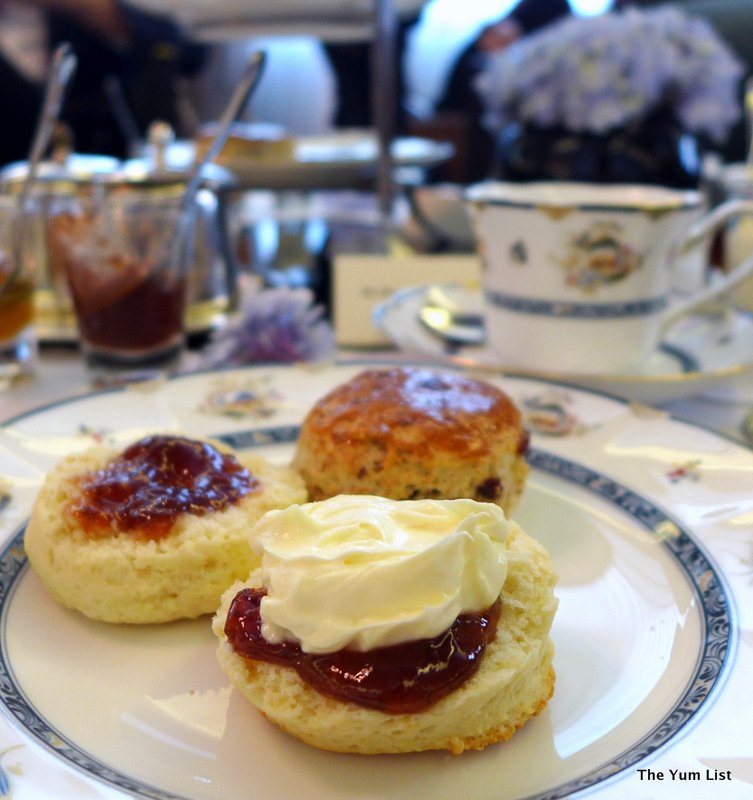 We move on to the middle tier of attractively presented and deliciously fresh Tuna, Chicken and Egg Salad sandwiches, a must for any self-respecting afternoon tea. Paired with Darjeeling Summer Gold, a black tea with a refreshingly well balanced taste. If my eyes hadn't been ogling the top tier of stunningly colourful and mouthwatering desserts I could have happily gone in for a second helping.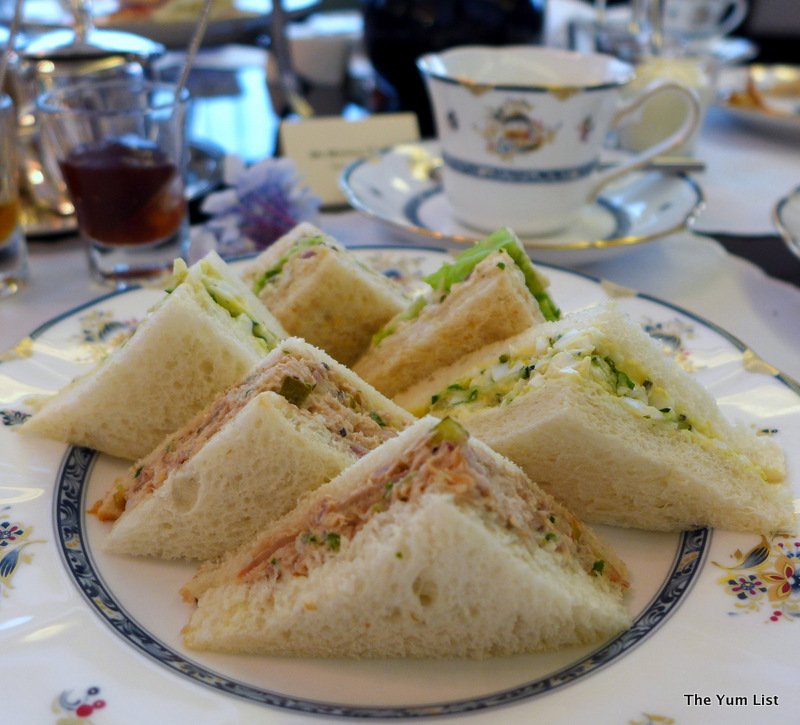 Thankfully I still have room for the sweet treats on offer of which there are generously eight varieties. Paired with a naturally caffeine free Raspberry Royal tea I indulge in the Chocolate and Orange Ganache Cake, which is to die for, The Mixed Berry and Custard Tart served in a shot glass has a lovely light custard and The Morello Cherry Cheesecake with white chocolate discs looks as good as it tastes. The Cranberry Flapjack and Red Fruit Globe compliment the fruity tea impeccably.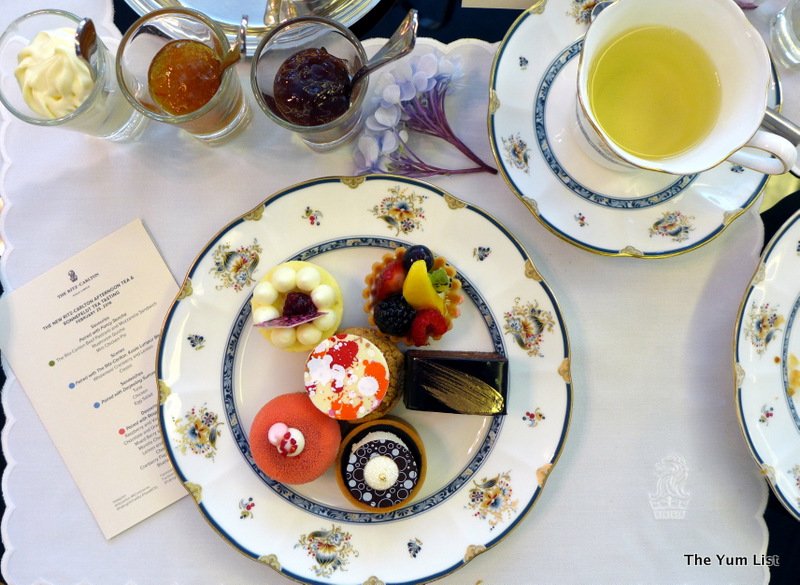 We leave the lobby lounge with content taste buds, full tummies and certainly no need for a late evening dinner.
* The new afternoon tea is priced at RM 91 per person and is served daily from 3pm to 6pm.
Reasons to visit: Elegant and relaxed setting, quality tea selection in particular the exclusive Ritz-Carlton blend, generous and mouthwatering selection of desserts.
The Ritz-Carlton, Kuala Lumpur
168 Jalan Imbi
55100 Kuala Lumpur
Malaysia
www.facebook.com/RitzCarltonKL