Words: Kirsten Durward     Photos: Monica Tindall
Time stands still at The Clingendael in so many ways, but time is not an issue when it comes to food service. Butlers and kitchen staff are on hand all day to keep guests satisfied. The menu encompasses soups, salads, light bites, and more extensive western choices from pasta to grilled dishes. Sri Lankan Cuisine is represented well with a range of curries and fresh salads. We opt for a light lunch in the early afternoon prior to a game of croquet on the lawn.
Freshly baked rolls still warm to the touch are snuggled up in a basket ready to be dipped in our soups. Monica eagerly spoons up her thick creamy Vegetable Soup made from fresh locally sourced produce. I've opted for something a little more exotic, Seafood Tom Yum. A Thai favourite, experiences can be hit or miss when outside of Thailand. Thankfully this one is delicious, if a little different. With a tomato base and good chunks of vegetable throughout, it's somewhat thicker than the traditional version. But the hot-sour flavours are all there and the prawns and calamari have a good texture. We often think happiness is a bowl of soup, and these two hit the high end of our happiness metres.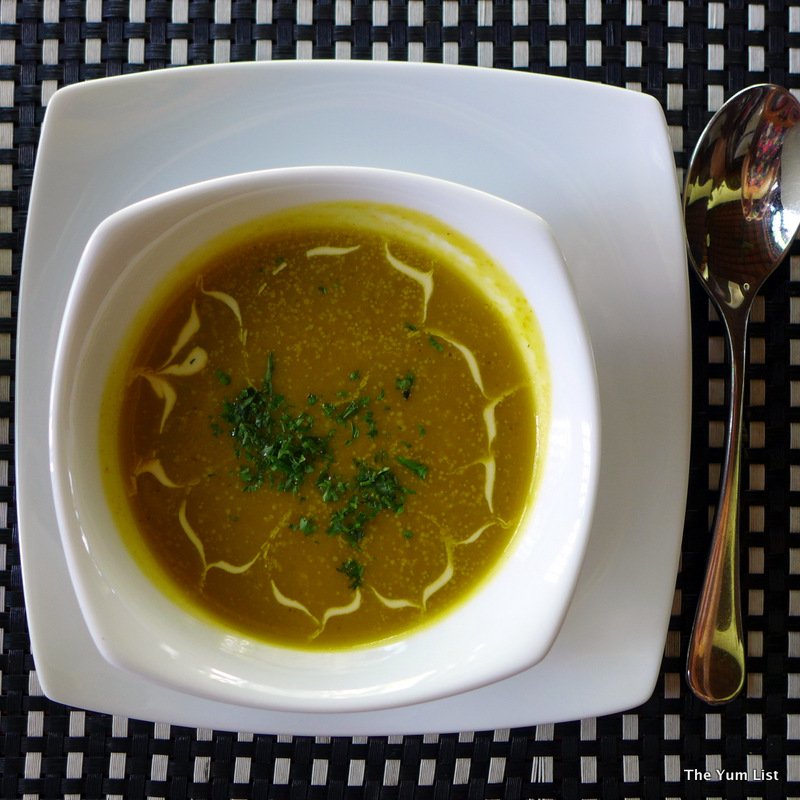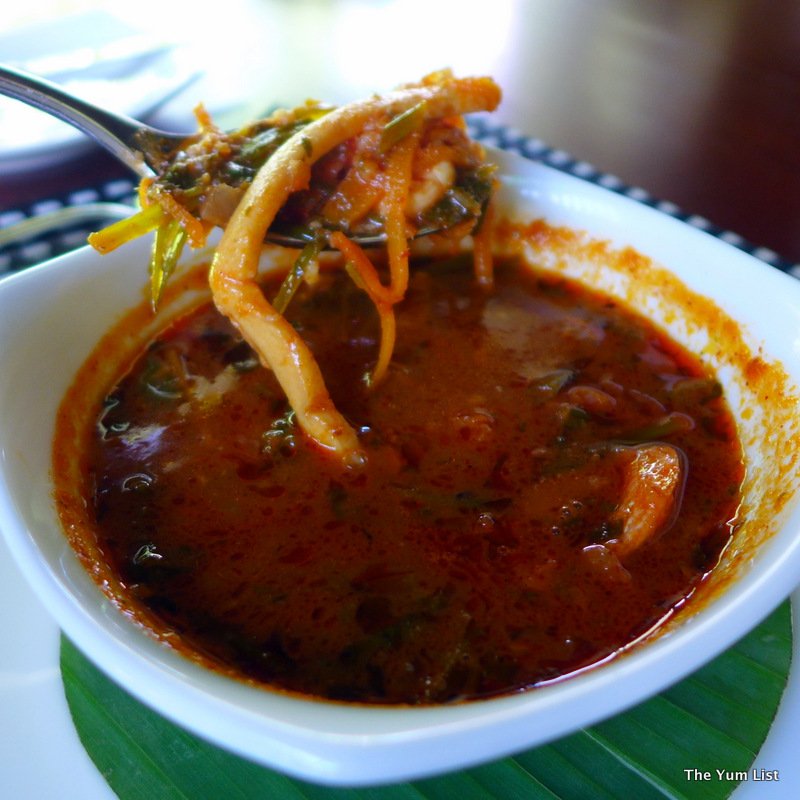 Sri Lankan food is delicious but quite protein and carbohydrate based, so we're balancing out today by crunching on plentiful vegetables. The local Garden Salad carries the crunch of almonds amidst the fronds and strands of colourful vegetables and fresh leaves. The herbed Chicken Salad is rather more robust, with a slight spice in the meat, and the welcome addition of walnuts to add a little texture. Monica eschews dressing but I quite enjoy a little slipperiness and zing on my salad. Olive oil keeps our joints well oiled too. There is a reason why there's less arthritis in Mediterranean countries.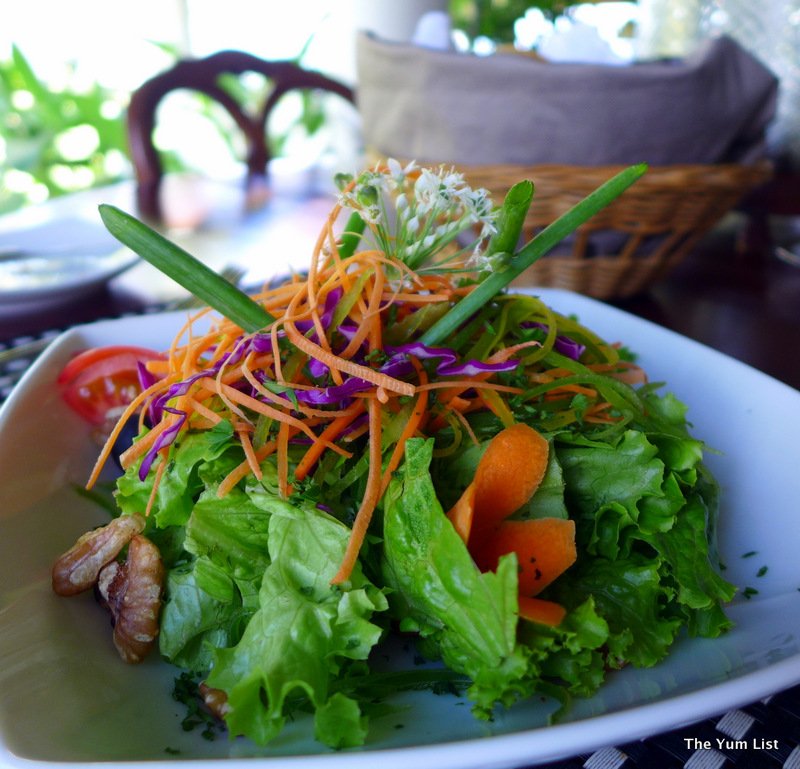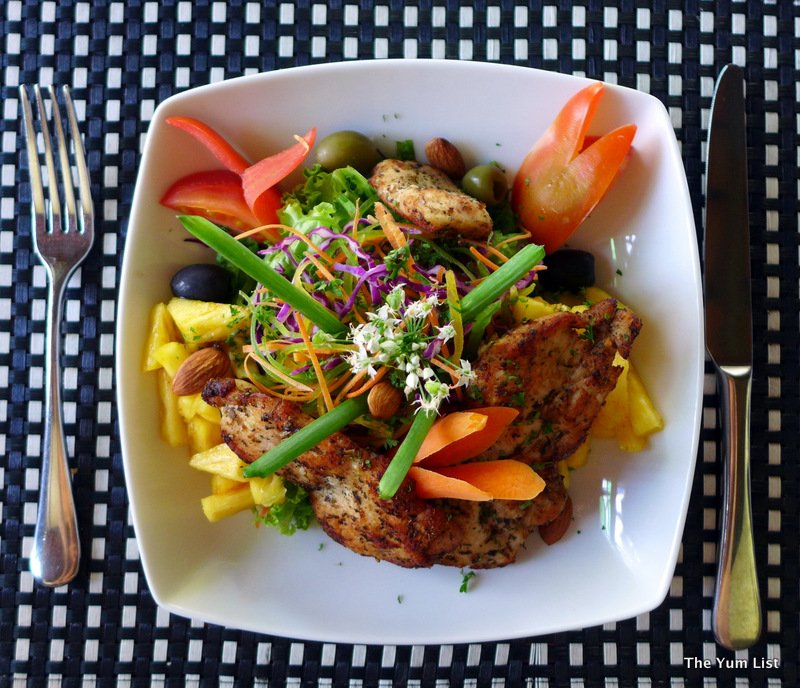 After lunch we partake in a lighthearted round of croquet on The Clingendael's shady lawn. Gently guided by the amiable Ajit, we clock a few balls through the hoops before retiring to the ambalama for that typical colonial drink: a crisp gin and tonic. Unadorned but by a slice of lime, this drink has its origins in India during the Raj, but swiftly spread around the world in the hands of colonial diplomats, businessmen and their elegant wives. Today gin and tonic bars are all the rage in Europe, but there is nothing like sipping a crisp classic in a colonial setting. Here at The Clingendael, it's a blissful afternoon delight, enhanced by the panoramic vistas of the Knuckles mountains and Kandyan hills.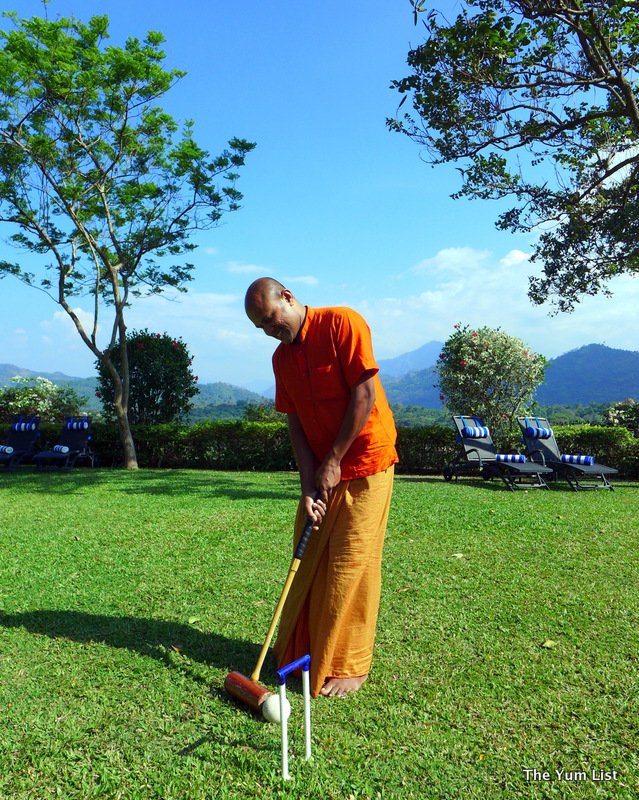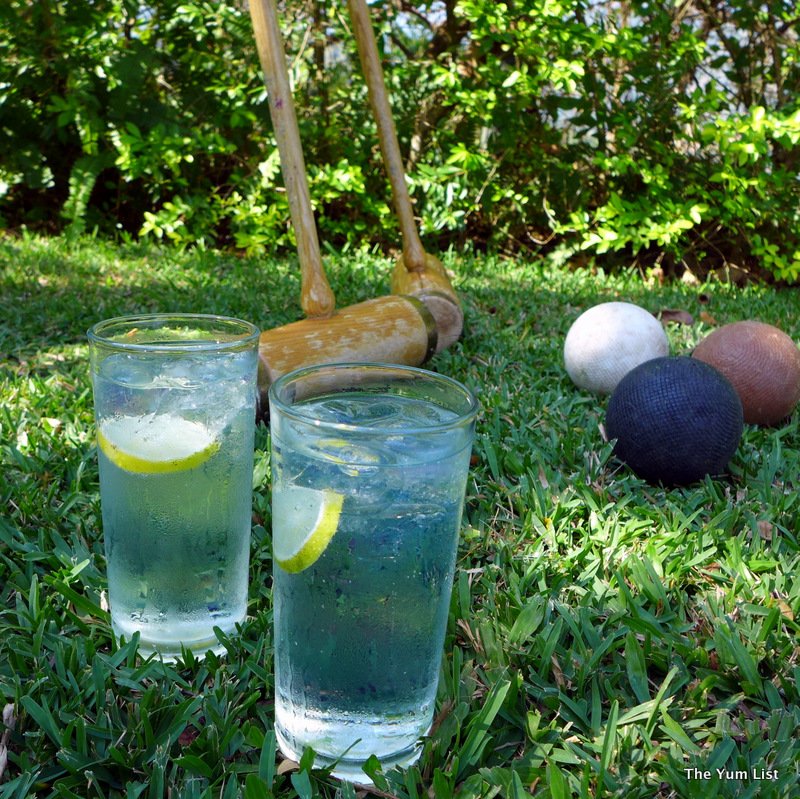 Reasons to visit: colonial elegance; panoramic views; freshly prepared food; impeccable service
The Clingendael
Coconut Hill, Rajawella
Kandy, Sri Lanka
+94 (0) 77 251 5457
[email protected]
www.theclingendael.com