Words: Kirsten Durward    Photos: Monica Tindall
Spectacular sea views greet us as we step onto the terrace at the picturesque boutique hotel, Coco Tangalla.  Sited in the south of the island between Galle and Yala, near the sleepy town of Tangalle, this picturesque spot is a world away from the hustle and bustle of regular life. The pretty walled garden shields us from the outside world, while open vistas on all sides offer an expansive feeling. This cosy colonial era home was restored and refurbished just a few years ago, but still retains highlights of old world flavour. The vibrancy of Sri Lanka is captured through an infusion of colour and patterned fabrics as well as displays of local arts and crafts.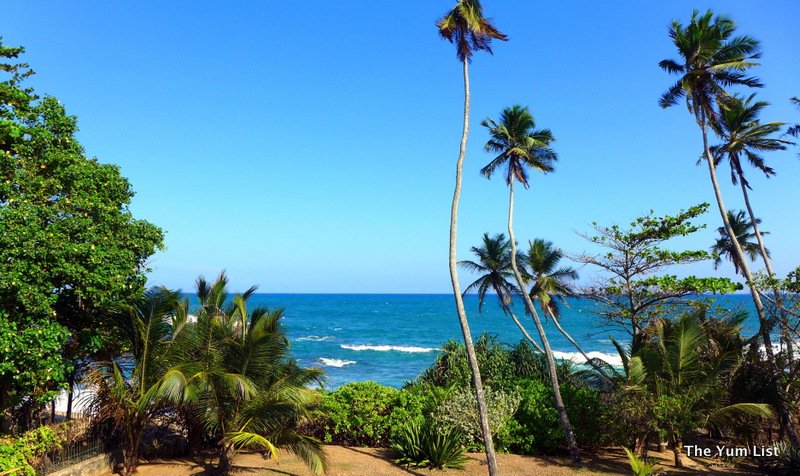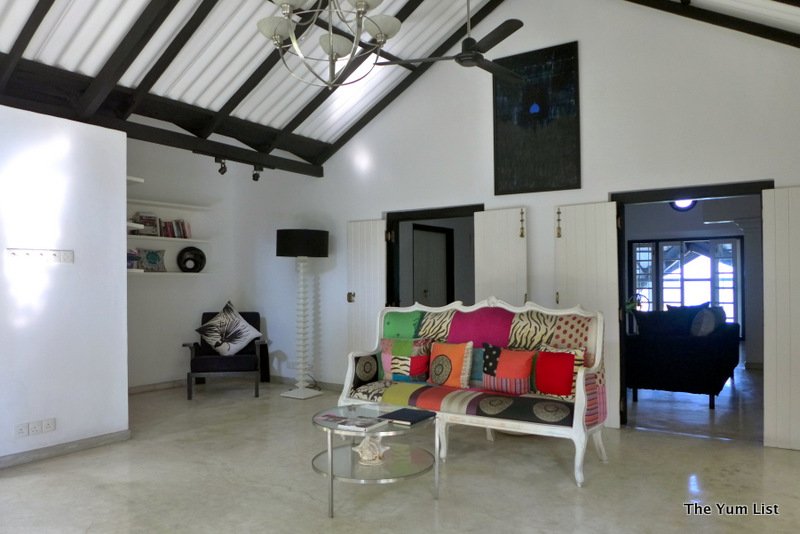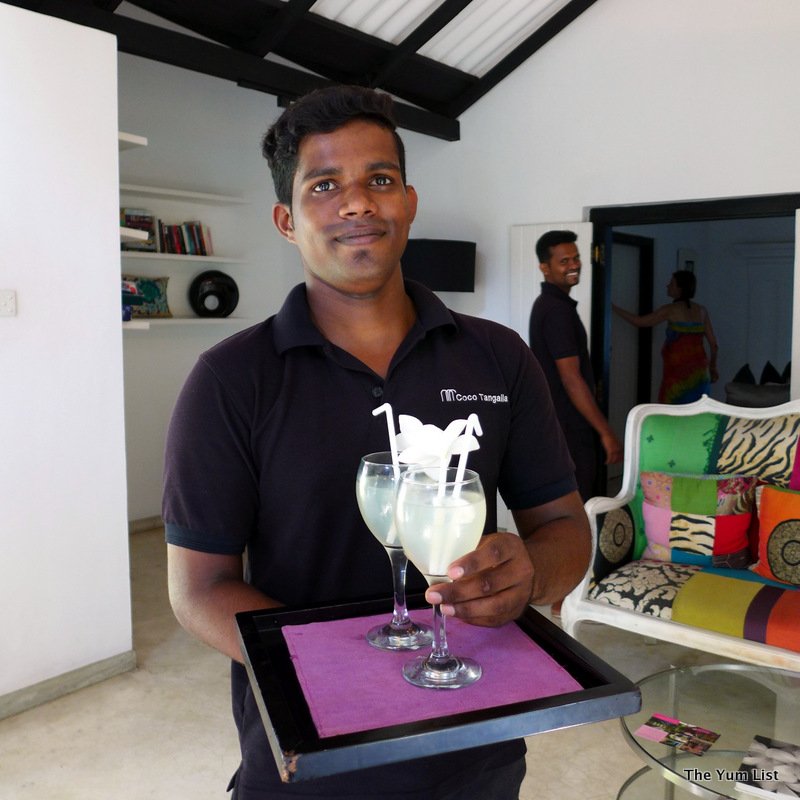 Coco Tangalla has four en-suite bedrooms in the main house and two separate connected rooms in the flowered gardens. All bedrooms are individually and uniquely decorated, giving the impression of staying in a contemporary private home with distinctive Sri Lankan flavours. Our Arica room connects to the Master Suite, King Coco, which boasts a private verandah with simply stunning views. These two connected rooms would be perfect for a family stay, although Coco Tangalla definitely offers a feeling of seclusion for those looking for a romantic retreat. I'm in raptures over the semi outside bathroom, by far my favourite way of washing in the tropics. Don't fear an insect invasion, however, as the area is well screened from the interior. Our evening turndown service, with spectacular swan and petal-strewn bed, would stir the heart of a courting couple. Happily, two of the rooms feature twin beds, so unusual for boutique hotels and perfect for travelling girlfriends like us.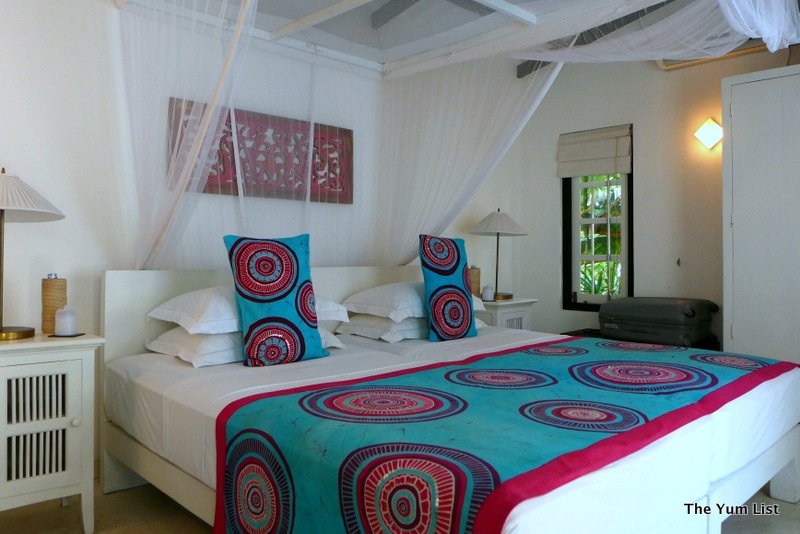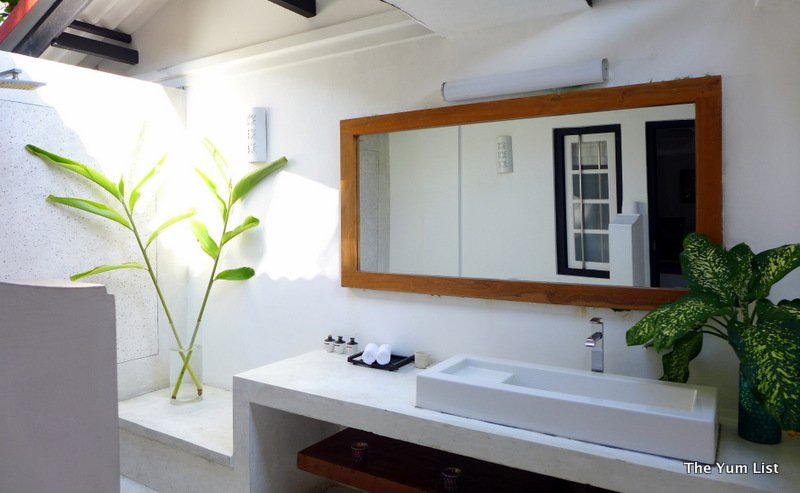 Just a few steps below the ambalama lies a glorious infinity pool, the glowing turquoise waters appearing to merge with the sea beyond. We are surrounded only by lush greenery and the gentle sounds of nature. What more pleasant way to refresh after a day's exploration than in these clear blue waters gazing over the azure waves? Or walk down to the secluded beach to enjoy the lapping waves, golden sands and picturesque knots of glistening sea swept rocks.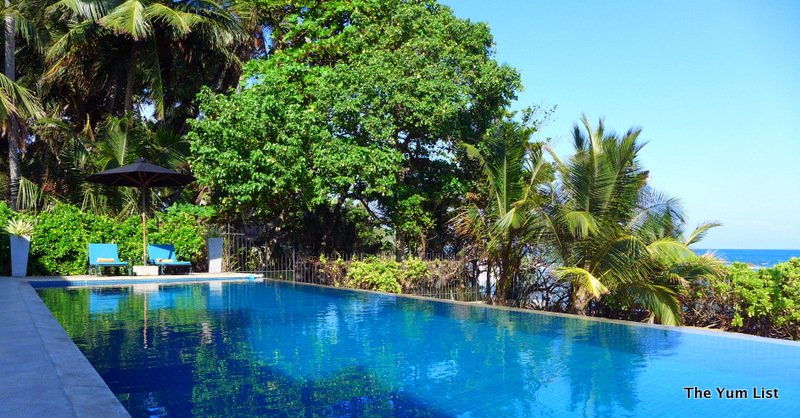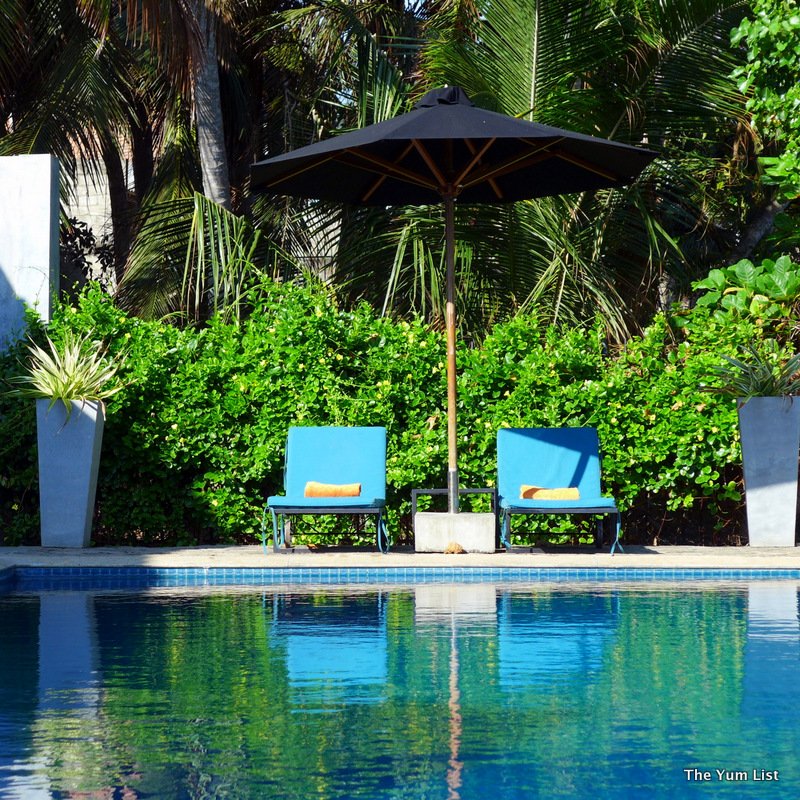 The breakfast terrace, and shady verandah command sweeping views of the glinting waves of the Indian Ocean. With day beds, comfortable rattan furniture, and lounging cushions around the property, everyone can find that perfect spot to enjoy the soft sea breeze, or to curl up with a good book, which is always my go-to activity on a relaxing holiday. We love the vibrant touches that enhance the clean white walls of Coco Tangalla. The overall feeling is somewhat picturesque and quaint.  Simplicity is king here, taking advantage of this simply stunning natural location.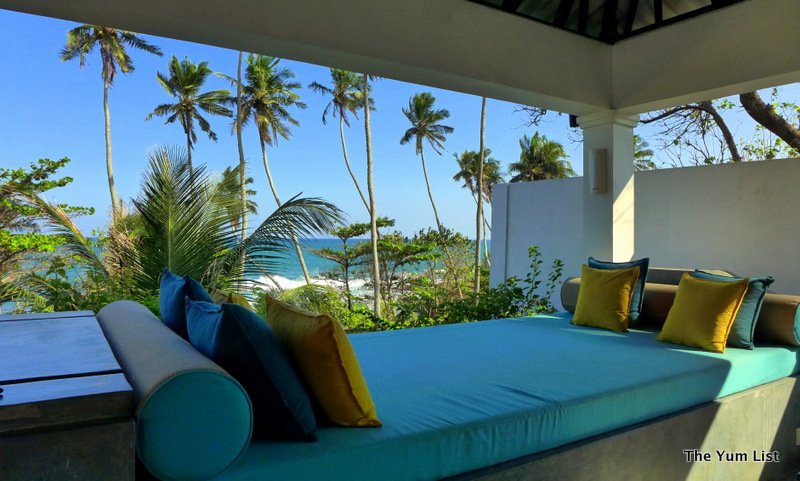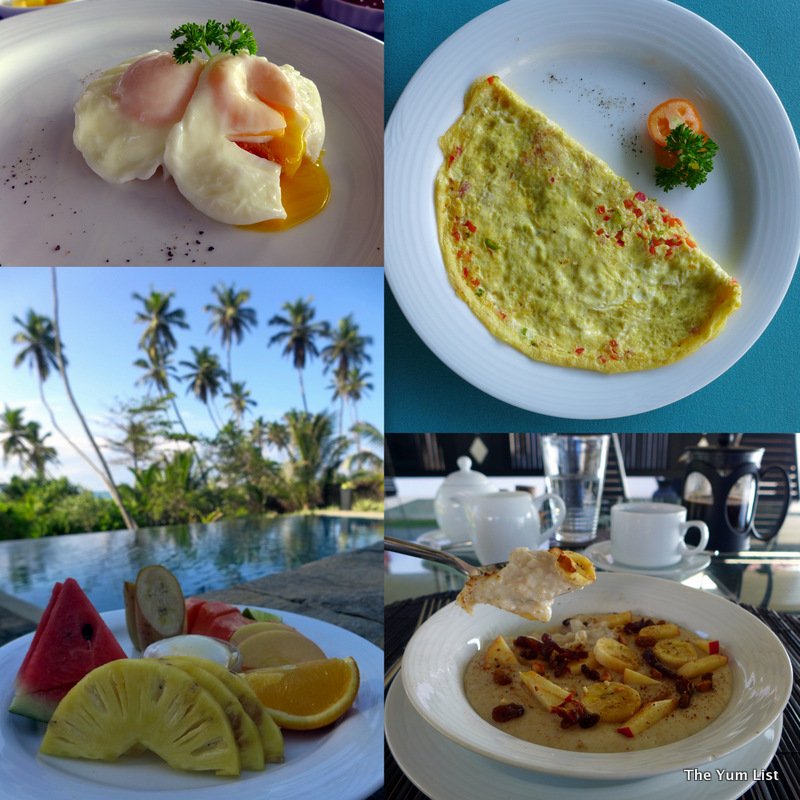 Coco Tangalla offers a simple menu of seafood, vegetarian dishes, pasta and salads for lunch and a daily changing three course fusion menu for dinner. The focus is on fresh, locally sourced produce. Breakfast can be enjoyed on the shady terrace with seasonal concoctions of juices, cereals, the freshest of local fruits, pancakes and eggs cooked to your pleasure. I do love the Sri Lankan omelette with its hints of chilli, while Monica plumps for poached eggs that ooze with orangey yolks. The porridge with nuts and dried fruit is also rather good and an ideal choice if you want to fast through lunch. Of course breaking fast here would not be complete without a taste of Sri Lanka's renowned teas. I sip on a lightly ginger imbued tea, which gives me a waking up zing on this sultry morning. Breakfast is included in the overnight stay and there is no time limit on when you choose to enjoy it. No need to rush at Coco Tangalle.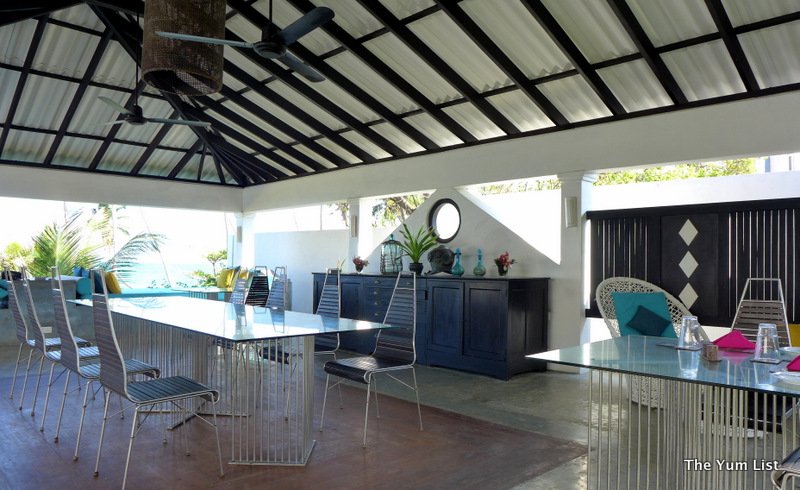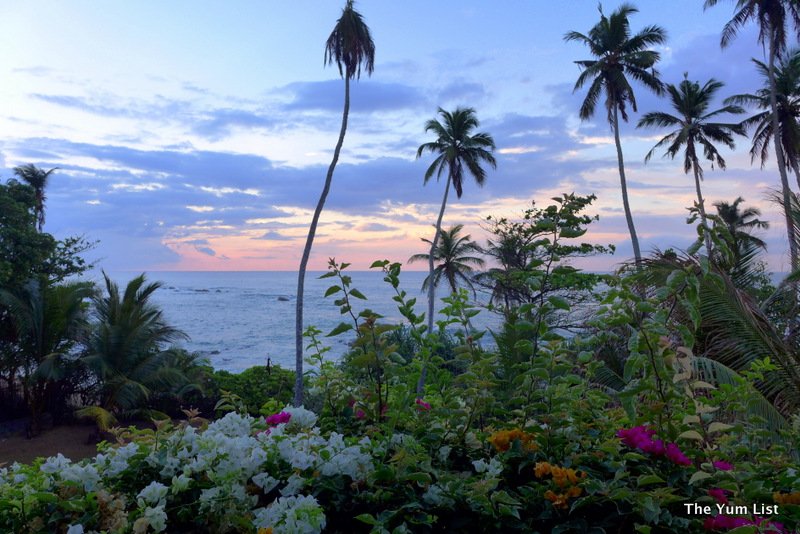 If you tire of sitting watching the waves, dipping in the pool or walking along the pristine beach at Coco Tangalla, a whole host of activities and excursions can be arranged. There is no shortage of wildlife in this fascinating country. Located close to Yala National Park, which boasts the world's densest concentration of leopards, population to space. Udawalawe Reserve will treat you to large herds of elephants, roaming in the natural environment. Yala and Udawalawe are also popular bird watching spots, where over 100 species of our feathered friends will swoop and glide to an ornithologists delight. We hear it is even possible to spot some extremely rare species. If you prefer your wildlife watching to be water based, a short 45 minute drive takes you to Mirissa with opportunities to dolphin and whale watch in season. Turtle lovers can choose to visit the Turtle Conservation Area at Rekawa, where in season these ancient and gentle creatures can be observed laying their eggs on the sand. For those in need of a little relaxation therapy the smiling attendants at Coco Tangalla are happy to arrange visits by specialist in Ayurvedic, Thai or Indian Massage and a range of other well-being therapies.
Sensitive modern travellers will be aware that, as we are enjoying the pamperings and privacy of a luxurious getaway, many people in Sri Lanka are still affected by the aftermath of the disastrous 2004 tsunami. Coco Tangalla is proud to be connected with the local community through Shanthosa School, founded by the owner's late wife, Sarah. What better legacy to leave than the provision of education and hope for the future? Personal benefactors from around the world support this up-to-date provision of Montessori learning and as part of Coco Tangalla's CSR programme five dollars from each guest's bill is donated for school funding.
We find Coco Tangalla to be full of natural Sri Lankan character in the simplest most unassuming way.  Minutes into your stay you will be moving at a slower speed, as the fresh air fills your lungs and the sweeping ocean rhythm echoes in your ears.  We're so happy to have found this little scenic spot. We feel like we've stumbled on a secret.  Shhh… sometimes simplicity is best.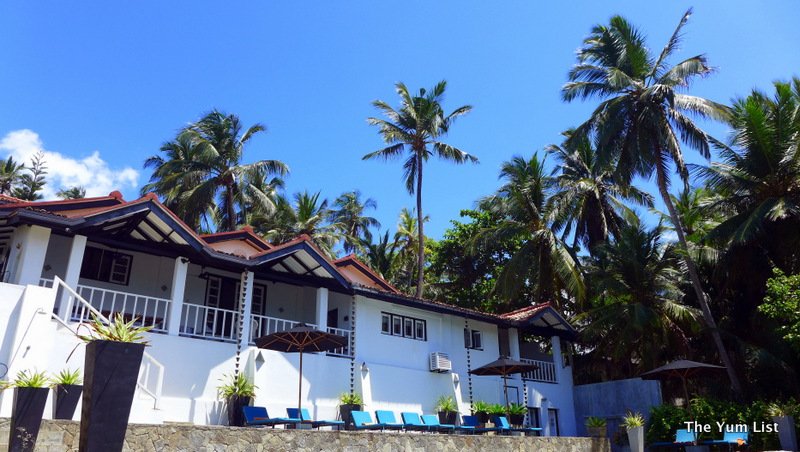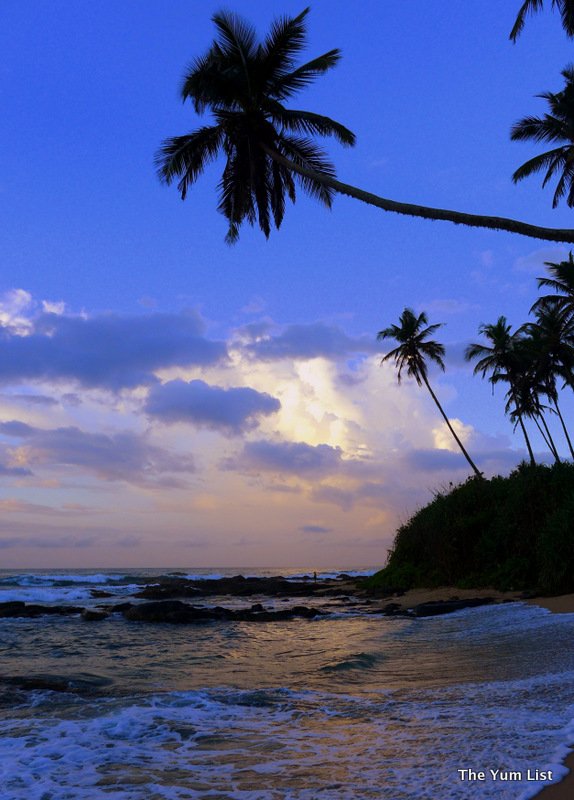 Reasons to visit: charming boutique hotel; tranquil setting; secluded  getaway; pristine sandy beach; fresh local produce on the menus.
Coco Tangalla
355 Mahawella Road
Tangalla, Sri Lanka
+94 (0) 81 720 1115
[email protected]
www.cocotangalla.com