Words: Kirsten Durward    Photos: Monica Tindall
Staying at The Clingendael has nothing of a hotel experience about it. From start to finish you feel you are being hosted in a beautiful private colonial residence. The discreet staff are on hand at the tinkle of a bell to bring you what ever you wish for. But no bells are needed for pre-dinner drinks with sales director Robert, his charming partner Susan, and Anne Marie, the Clingendael's hospitable Swiss manager.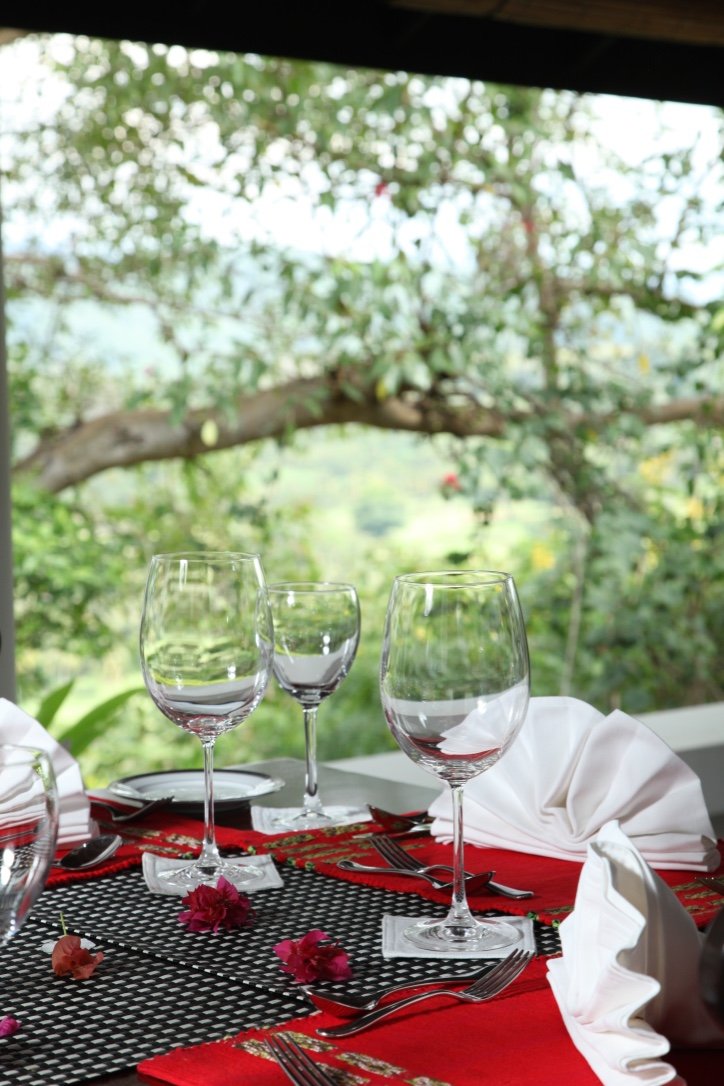 Stars sparkle abundantly in the midnight blue of the sky as we sit on the airy terrace with nature's orchestra offering a subtle surround sound. We are graciously offered a pre-dinner cocktail, which prompts Monica to inquire if there is a signature cocktail. We're told that one can be created for us, and decide that it should be arrack based to honour Sri Lanka's signature spirit. What arrives is a tall refreshing concoction of orange juice, lime and soda, doctored with just enough arrack to not dominate the flavour. After some delightful chat, learning the story of The Clingendael, Robert's personal hobby, five years in the creation, it's time to move to the long elegant table and feast our eyes, palates and bellies.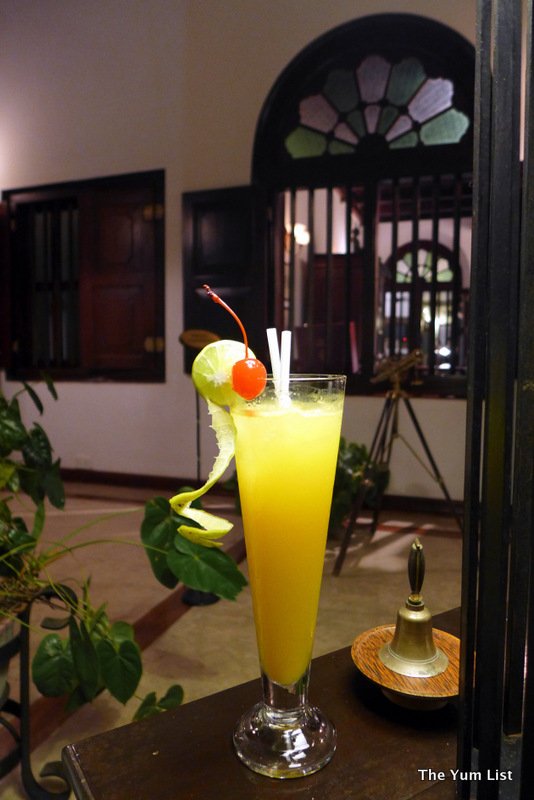 With a choice of European or Sri Lankan dishes to choose from, tonight we have chosen to taste the Clingdendael's signature curry and rice. Prawns were recommended so prawns we shall have, and plenty of fresh veggies as per our request. Fluffy rice both white and red is offered; I adore red rice so heap that on while a plethora of fragrant dishes arrives on helpful hands. Dishes are served family style and after the rice, self-service is the rule. There is so much to choose from that it's hard to know where to start.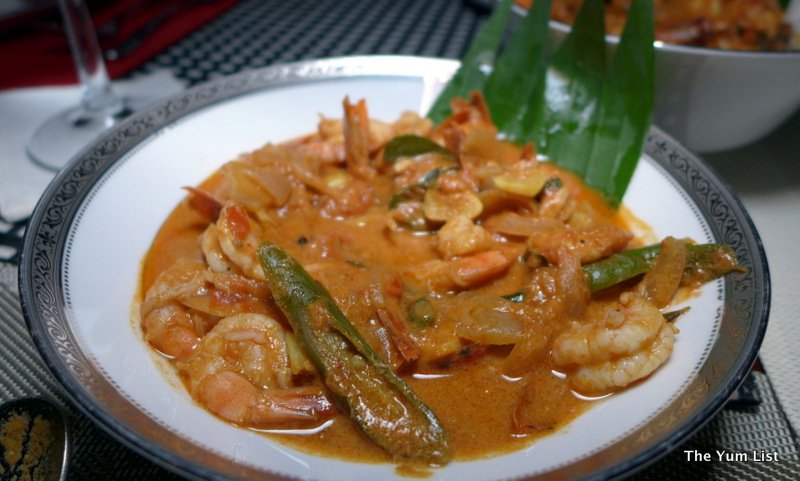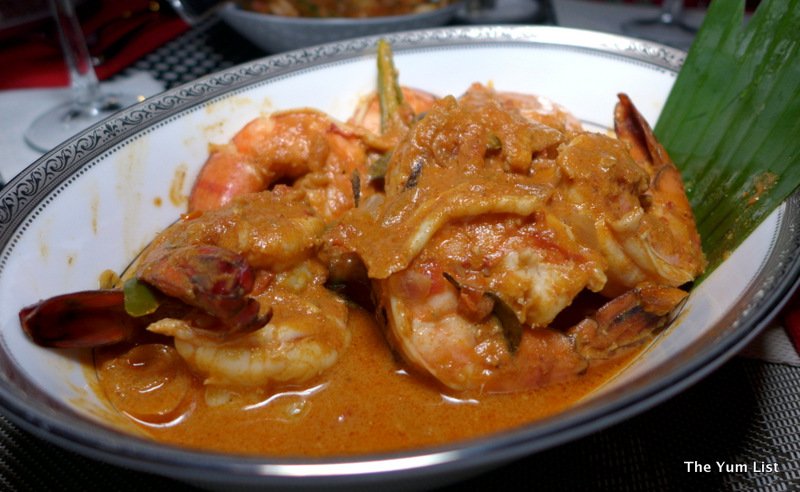 The enormous prawns in creamy red sauce catch my eye and I spoon out two, which practically occupy half the plate. A happy chatter settles around the table as hands pass the dishes with wishes and thanks and spoons clink against bowls dishing out the delights. Anne Marie recommends the mixed vegetables with cashews, this coconutty dish is very light and not at all spicy to taste. The soft thick dahl also has a coconut undertone melding with the curry leaves and is complemented nicely with a fresh and chunky vegetable salad.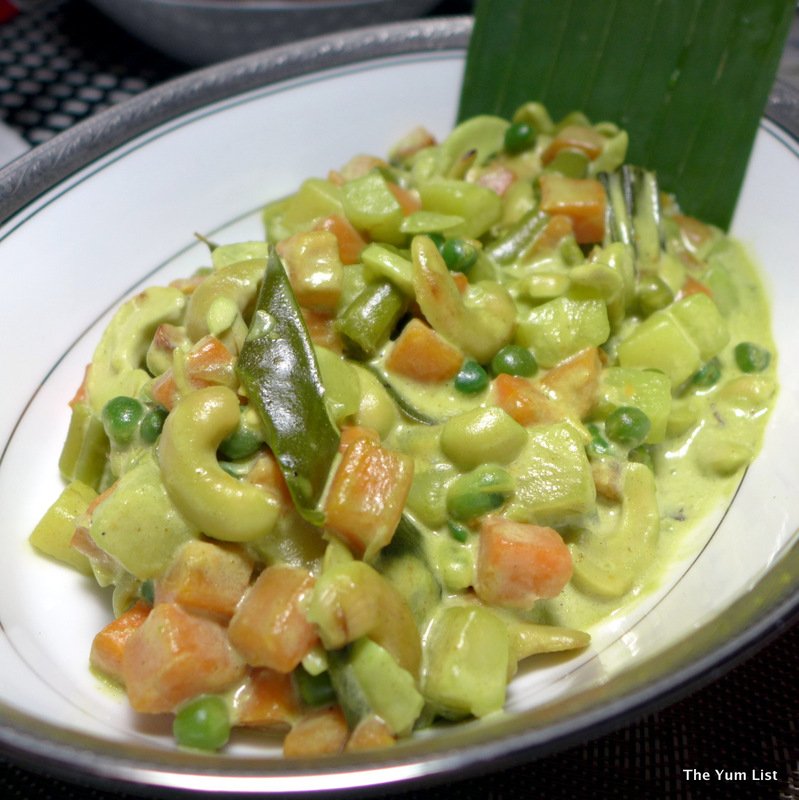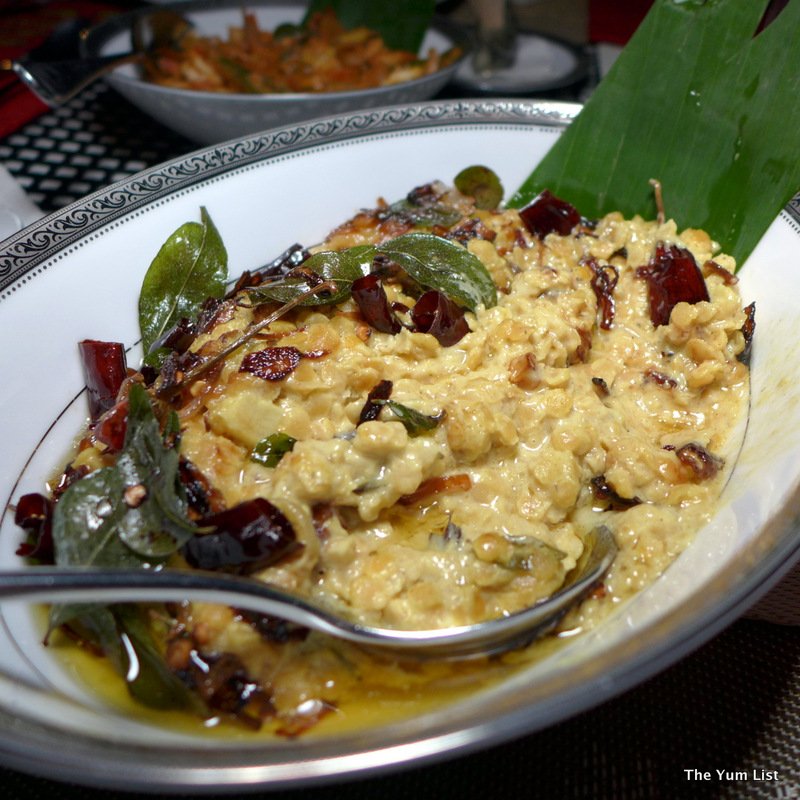 The host of spoonfuls feels never-ending, each more delectable than the last; tempered aubergine, okra curry, soft potatoes, crispy papadums and, something our driver today waxed lyrical about that I've been wanting to taste ever since – coconut sambal. I've always been a condiment and chutney fan but this is something special, I love that the mellow tones are well spiced, to raise the flavours of the rather mild curries, but the coconut texture is fabulous and necessitates more than one spoonful. But the two most explosive tastes on my tongue are the homemade pickled beetroot with its 'secret spice', literally one of the best I've tasted and the sinful blackened lemon chutney. The food is rustic style, all clearly homemade and not in the least bit pretentious, just very tasty and very, very filling!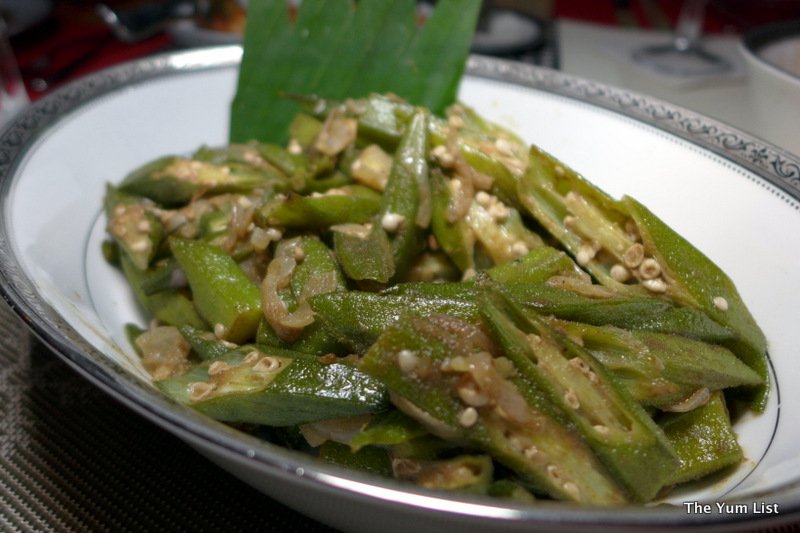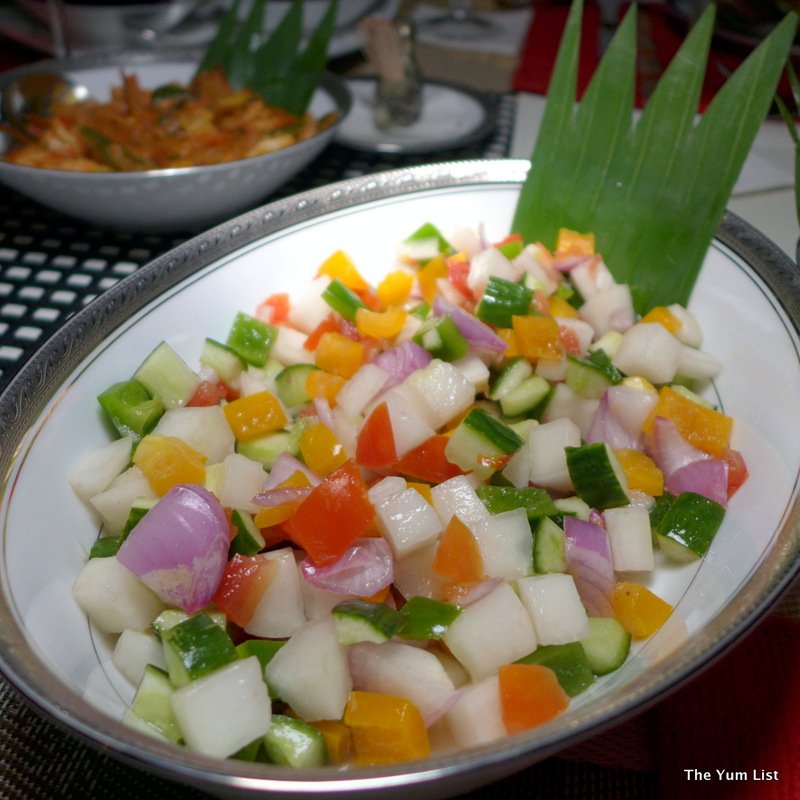 Like the conversation around the table, wine is freely flowing tonight. Our butlers are, as ever, in discreet attendance, topping up whenever is needed. I'm enjoying the KWV Cabernet Sauvignon with its dark fruit notes and slightly oaky finish complementing the lightly spiced food nicely. Monica is sipping from the more zesty Oyster Bay Sauvignon Blanc which exudes aromas of gooseberry and guava, with a herbal undertone. We hear that good wine is hard to come by in Sri Lanka so we are happy to be hosted with these solid reliable favourites.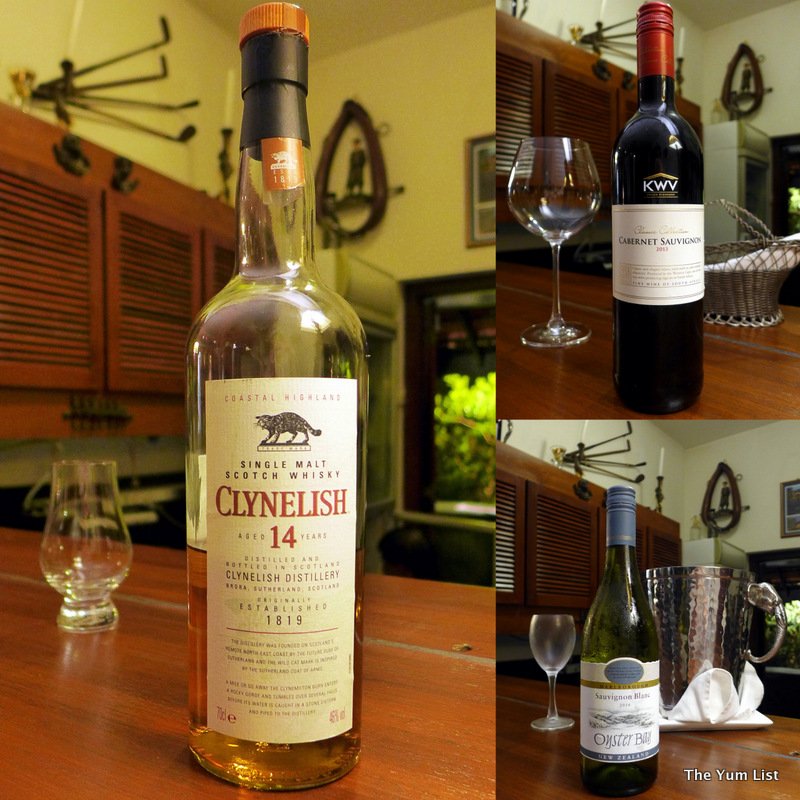 For dessert things take a more European turn. Anne Marie has been busy in the pastry kitchen, and our eyes bulge as plate after plate of sinful homemade treats are placed on the table. She insists we try wattalapan, a traditional Sri Lankan dessert that resembles an Ile Flottante in presentation and texture but carries the tropical edge of coconut and a little cinnamon. Worth tasting and is one I know Caning will be hugely jealous of. He loves custardy, curd-like desserts. My chocolate addiction is indulged with a slice of gooey chocolate fondant tart that stretches elastically as I cut into it and slithers down so smoothly, like melting fudge. A hint of coffee through it takes off the sweet edge and gives it a slightly savoury end note.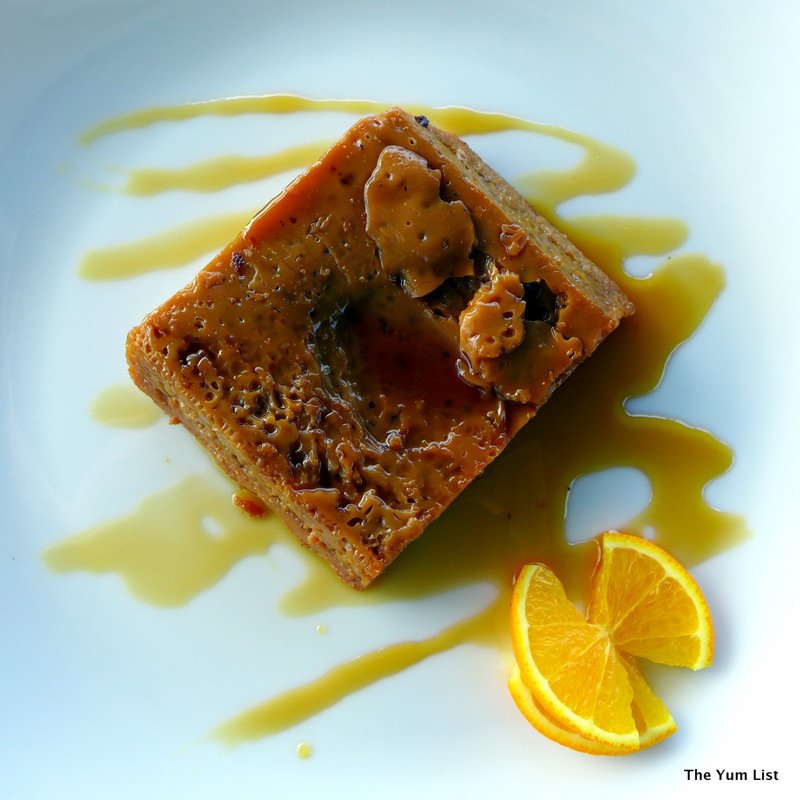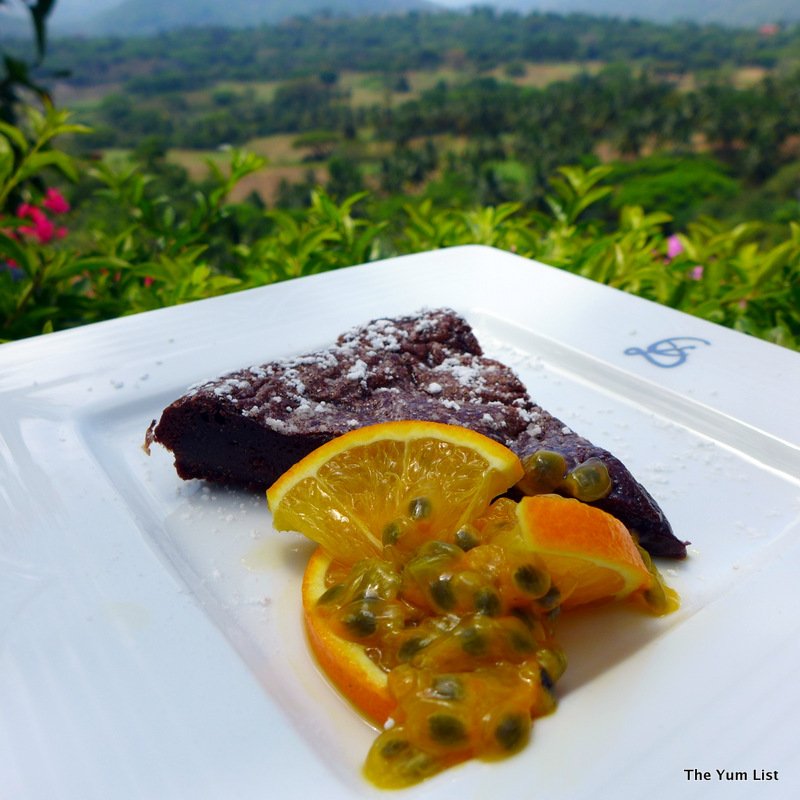 Can there be anything more indulgent than a chocolate salted caramel tart? Bite through the crisp molded chocolate to the creamy butterscotch, salted to perfection and finish with a buttery short pastry that crumbles delightfully in the mouth. My favourite of the four desserts and the one I could return to though is the whimsical lemon meringue. Just flashed, and soft as a cloud, the meringue dissolves on the tongue adding just a hint of light sweetness to the sharp lemon filling that glides sensuously down the throat.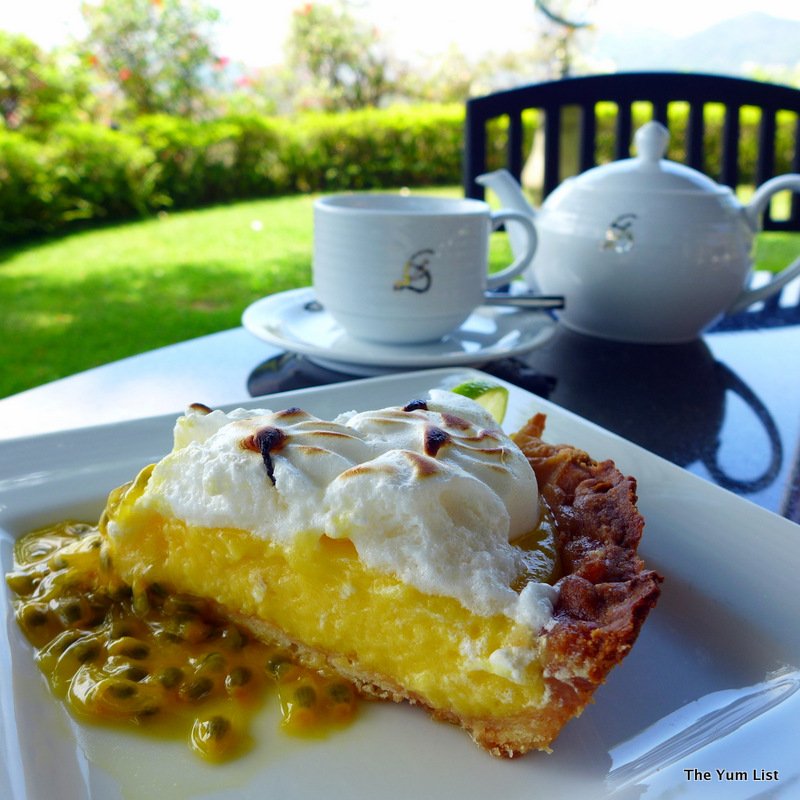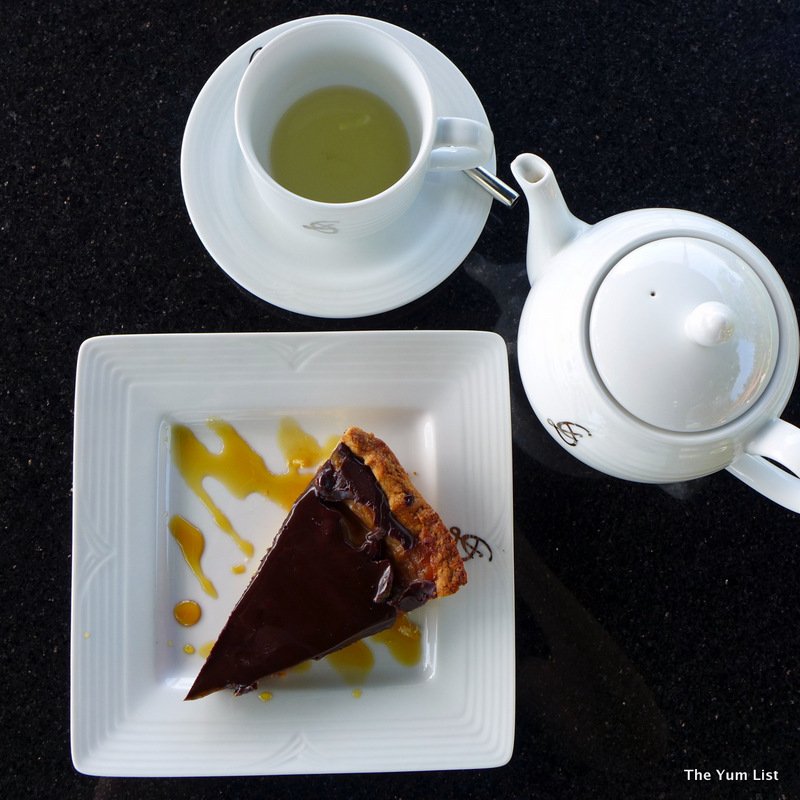 We are satiated with pleasures, the conversation has been sparkling, the curries full of character and the desserts divine. Coffee and drinks are proffered as we move to a table in the garden below the night sky. I end this perfect Sri Lankan evening in a perfect way, with a glass of Cognac in my hand, and the soft breeze in my hair. We've had a wonderful time and feel enveloped in the gentle rhythm of Clingendael life.
Reasons to visit: delicious Sri Lankan curries, home made western desserts, extraordinary service, stunning location.
The Clingendael
Victoria Golf & Country Resort
Coconut Hill
Rajawella
Kandy, Sri Lanka
+94 (0) 77 251 5457
[email protected]
www.theclingendael.com