The Sparrow's Secret
Words: Han Sen Hau   Photos: Monica Tindall
When you visit a bar whose location is hidden within a café, and whose entrance blends in so well with the wall framing it, you know it only wants to be discovered by rebels who clearly lack the common wisdom of leaving a surreptitious unopened door, unopened. Every fan of horror is familiar with this scene: the protagonist, or clueless-yet-curious victim, discovers a concealed hallway with a door at the end. Had this character the foresight of his terrified audience, he would do well not to disturb whatever existed behind the door; but of course, that would leave us bereft of a deliciously, terrible tale.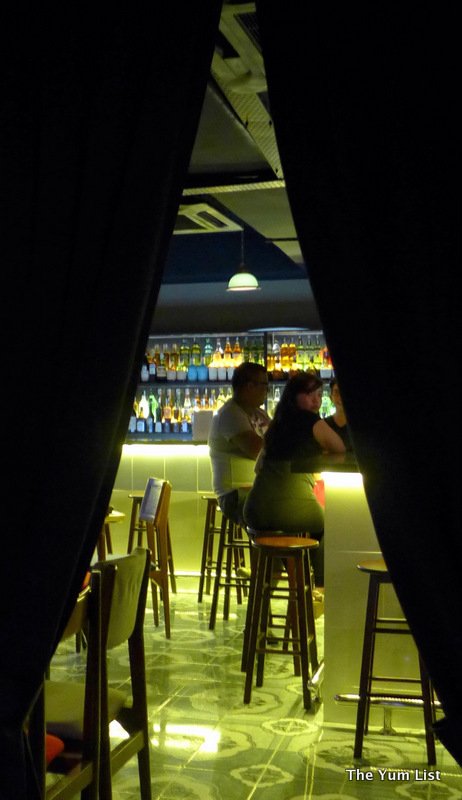 The only form of horror awaiting behind the one we're currently standing in front of, however, is sobriety, for there is no offence greater to the two bartenders standing behind the counter than an "oh hello, I must be in the wrong place", followed with a goodbye without a drink. When you have discovered the clandestine Sparrow, you have a moral obligation to order up a cocktail, lest you incur the wrath of Shirmy and Joel, the talented duo who are responsible for keeping your inebriation in check. What these two can do with a handful of local ingredients and alcohol almost resembles witchcraft, an atmosphere amplified only by the green glow reflecting off the emerald tiles on the floor. If only there were a cauldron somewhere… though that would only oppose the mahjong-themed bar, exemplified by the mahjong tiles decorating the counter's surface.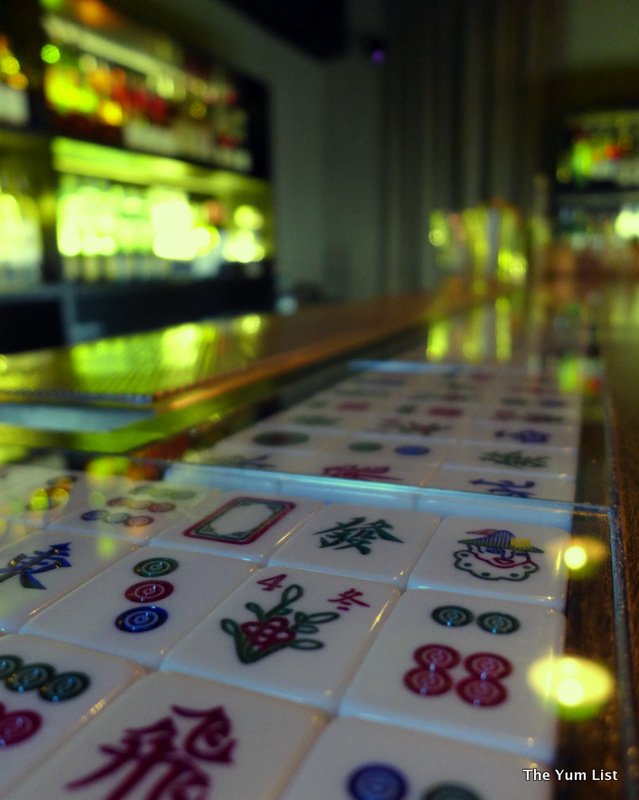 A markedly different environment from its sister Omakase + Appreciate, Sparrow looks like a scene from any Hong Kong crime thriller: an illicit bar doubling as a gambling den, only classier with more attention devoted to the furniture and the quality of drinks conjured. Oh, and the absence of gambling. I mean, where else would you find mahjong tables used extensively as part of the décor, yet couldn't be utilised up to their full potential? It is this brilliant illusion whipped up by the team behind Sparrow that allows us to momentarily dip our toes into an intoxicating fantasy as the door closes behind us, isolating us from the rest of reality.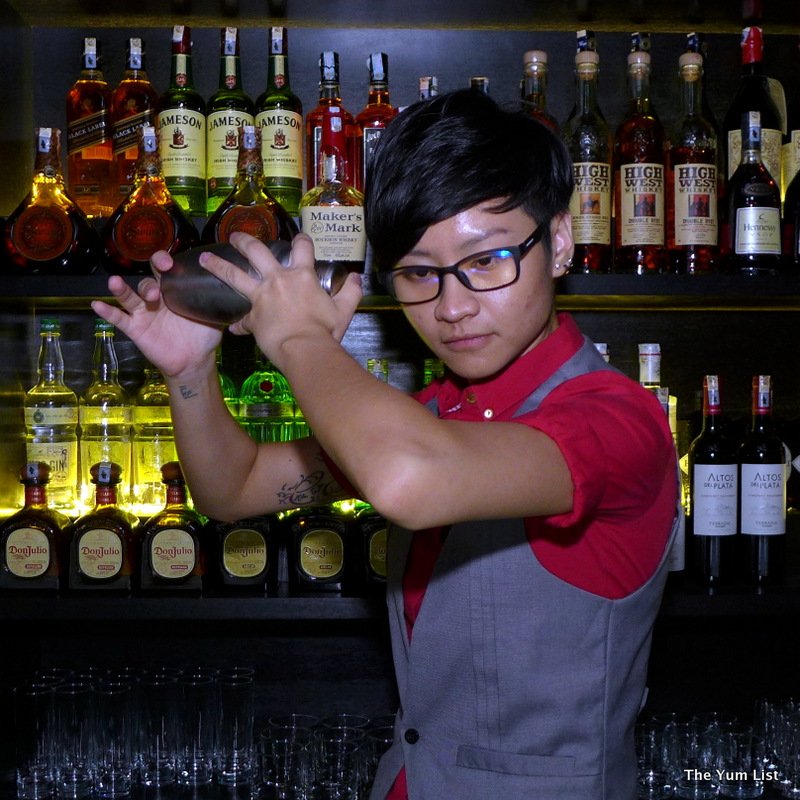 We are told by man of the hour, Shawn Chong, that we will be diving into pairs of cocktails, of which one will be concocted by Shirmy, and the other by Joel. The first pair showcases "Tell Me, Laureine" by Shirmy, and Joel's "Sirap Selasih". Inevitably, being Chinese and having celebrated Chinese New Year annually, I am incredibly partial to Shirmy's "Tell Me, Laureine", composed of Ford's Gin, JW Black Label, Martini Bianco, liquorice, lemon, and chrysanthemum tea. The sweet fragrance oozing out from the chrysanthemums used in this is euphoric and evocative, especially since it's a staple go-to drink for many Chinese. I'm even more amazed that the tea goes so well with the alcohol in this; I shall have a fun time experimenting with relatives next Chinese New Year.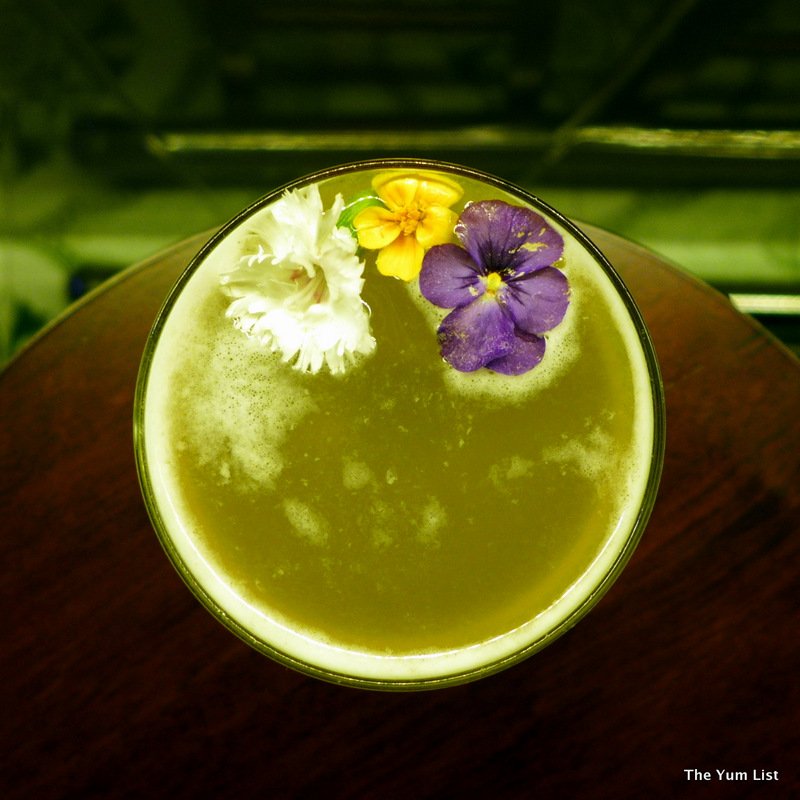 Joel's "Sirap Selasih" is also highly suggestive in its name and visual appeal, especially for Malaysians who spend most of their nights at local mamaks. Made up of Ford's Gin, rose pandan syrup, lime, and Angostura bitters, the cocktail excites the tongue with its sharp entry, before mellowing down to the cocktail's namesake flavour. The chewable selasih bits (or basil seeds) is a wonderful addition—arguably a necessary one since you can't call a drink sirap selasih without the selasih—and I enjoy the lingering agar-agar mouthfeel I get off it.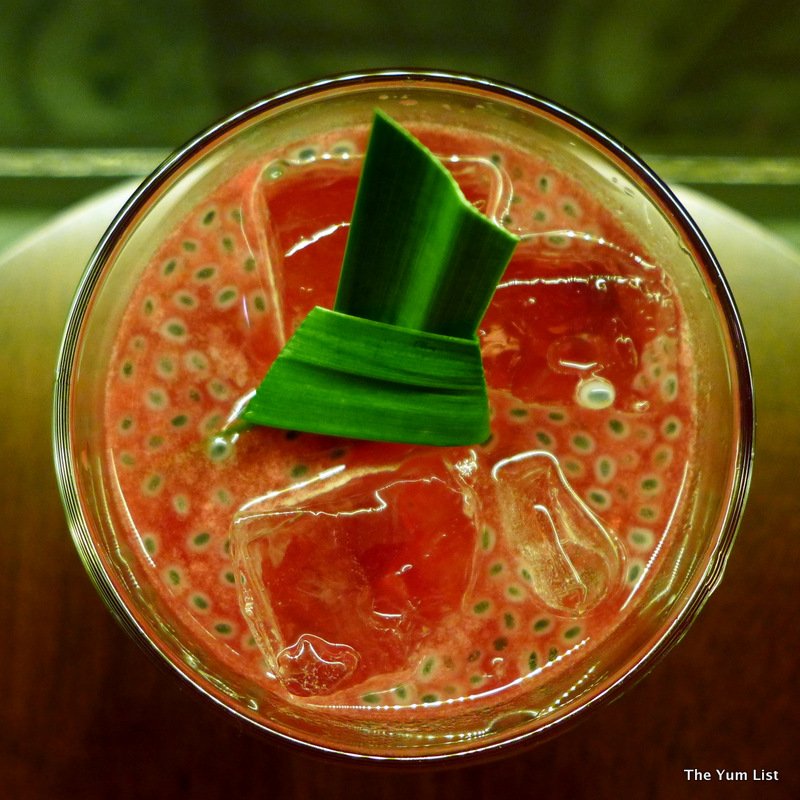 The next pair is Joel's titillating "Spiced Up" and Shirmy's restrained "Hot Girl Don't Cry". As hinted in its name, "Spiced Up" curry leaves pep up the mixture that includes Jose Cuervo 1800 Blanco, sweet vermouth, lemon, and sugar. This was an exciting glass to drink, and I imagine would go really well with some of the local savoury snacks like murukku. Even a mere whiff of "Spiced Up" warms the back of your spine, and you get that slight tickle at the top of your palate that begs for another sip.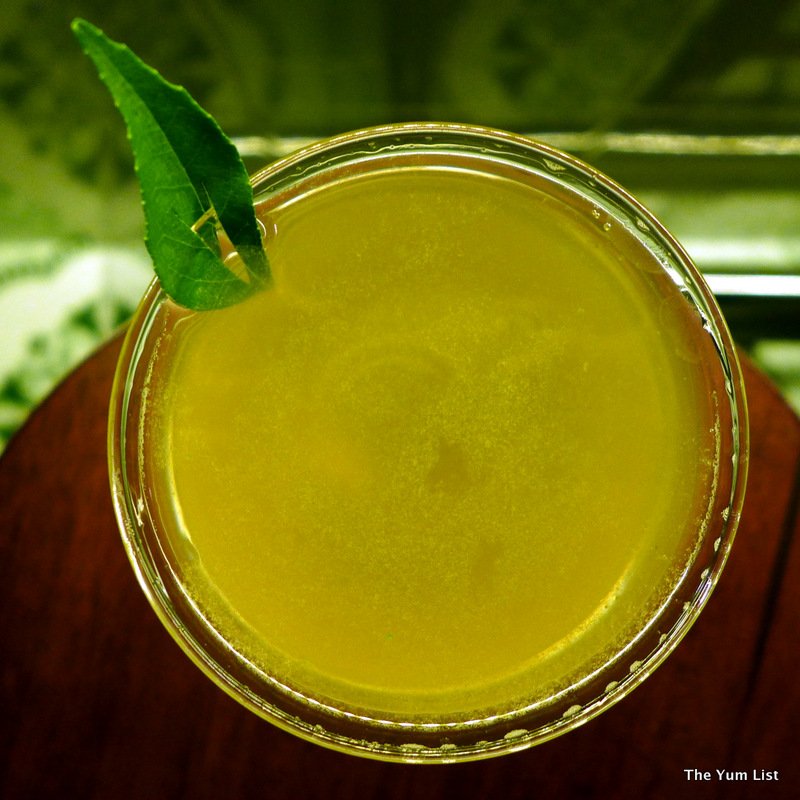 Shirmy's "Hot Girl Don't Cry" is a departure from her first, though again, she's using another very familiar Chinese ingredient, the sour plum, to tie in all the flavours from the Caña Brava rum, basil, cumin, pineapple, and lime. I chose the word "restrained" earlier to describe this because it contrasts her earlier offering that was sweet and mellow, as opposed to the richer and broodier "Hot Girl Don't Cry".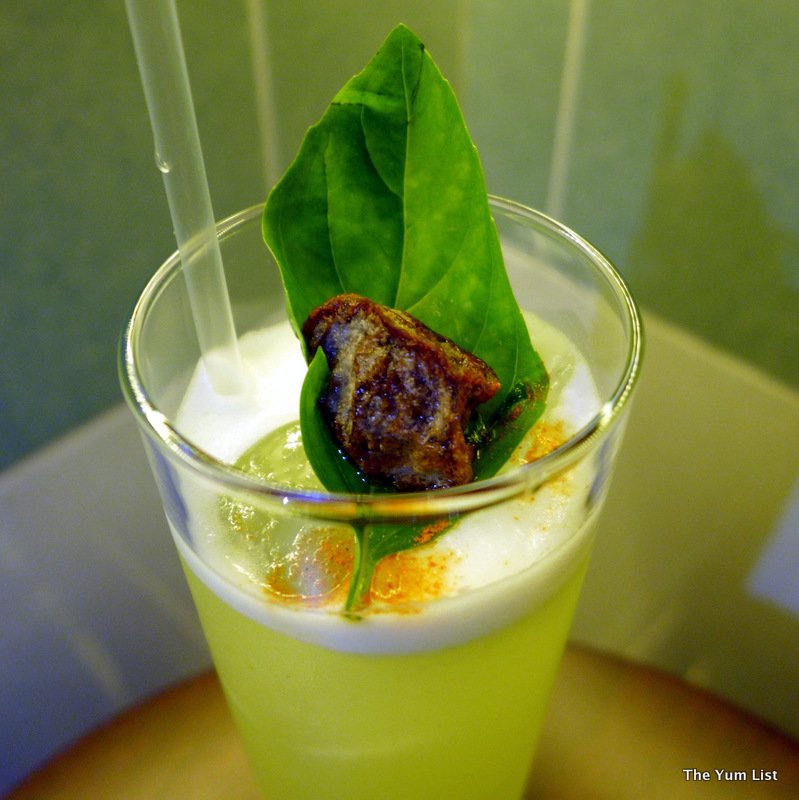 As we finished the four glasses and stretched our legs a little from contorting on the floor, angling ourselves and our cameras to capture the best pictures, we notice that the drinks so far all share something in common: many of the key elements in the drinks have incorporated highly evocative local ingredients. Now to claim that Sparrow is the only bar that deploys local ingredients extensively in their drinks is a fallacy, but they certainly do a spanking good job in bringing out the best of each key ingredient, like the chrysanthemums in "Tell Me, Laureine" and the curry leaves in "Spiced Up".
Our final pair of the evening is Shirmy's "Barry & Mary" and Joel's "Pekoe Park City". The former is a classic in the making, and I love the smell of rosemary as you nosedive into this mixture of Bruichladdich Classic Laddie, raspberry, coconut water, white vinegar, and Angostura bitters. I can't say this enough, but I thoroughly enjoy cocktails that appeal to my olfactory as they flirt with my taste buds, and the addition of the herb in this definitely amps it up. The cocktail's profile is really complex, yet marked with subtlety, especially with its use of coconut water and white vinegar.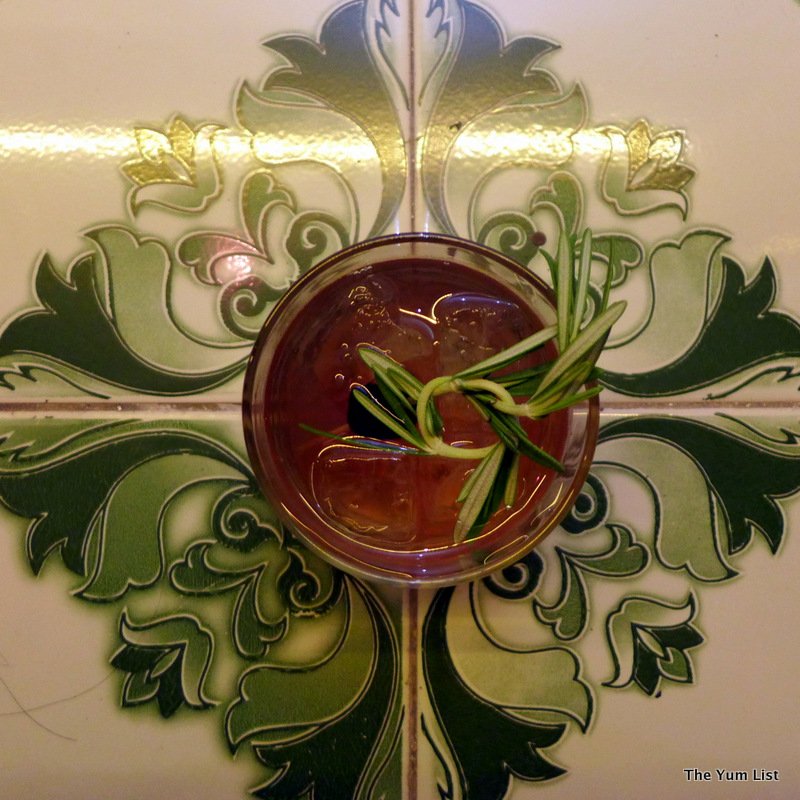 Joel's final offering of the night is the sultry looking "Pekoe Park City", that incorporates Rendezvous Rye, raw honey, jasmine tea, and star anise. The star anise and jasmine tea complement each other beautifully, though it's their combination with the rye that really deserves special mention. The spiced whiskey is made more complex with the herbal flavours, while the raw honey adds a light sweetness to the mixture that leaves you wanting more.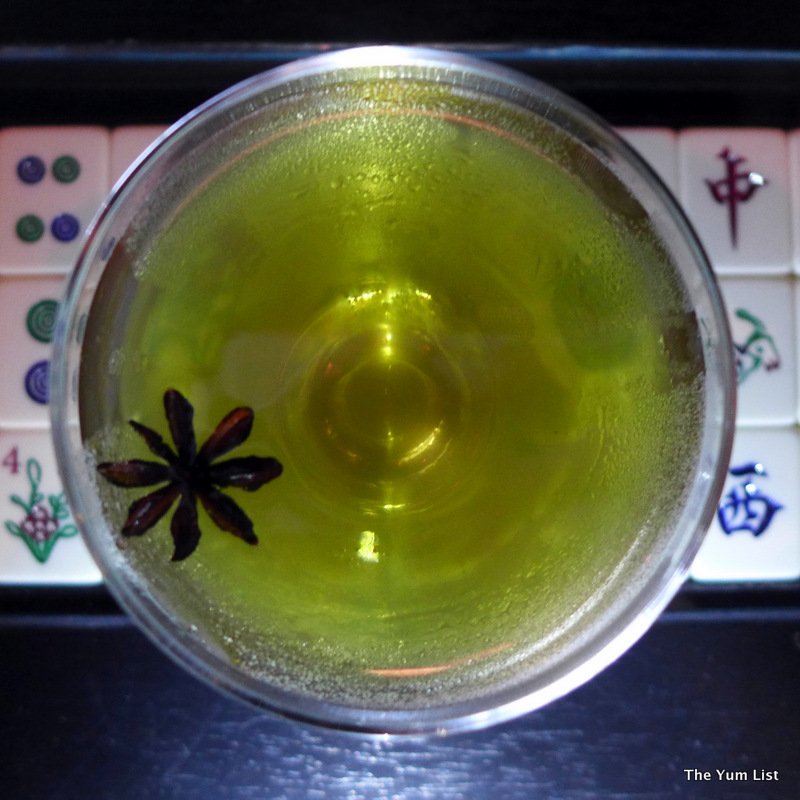 Having a cocktail menu that's split based on the person who's mixing it may unavoidably invite comparisons between Shirmy and Joel, but it's also important to remember that both of these talented individuals offer a different experience with every glass they mix. While we've only sampled six of the cocktails offered at Sparrow, we certainly look forward to future additions and innovations to the menu, though I would be lying if I said I didn't wish "Tell Me, Laureine" and "Pekoe Park City" be upgraded to become regular staples.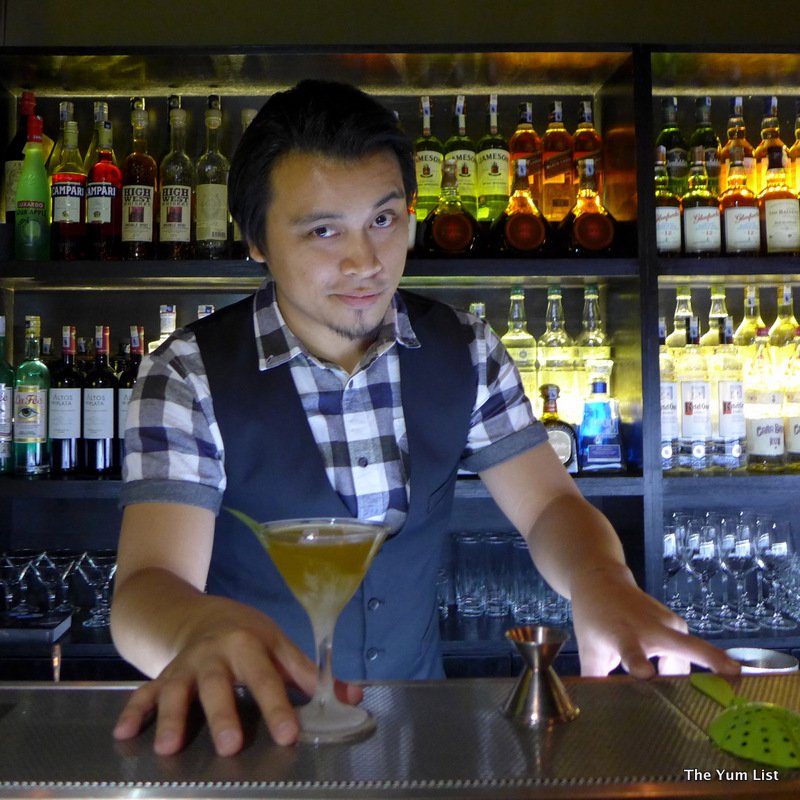 Reasons to visit: The novelty of pretending you're visiting the restroom, when really you're disappearing behind an unremarkable door for pretty fine cocktails; your new favourite haunt for cocktails as it'll be exciting to see how this place expands its list of drinks, what with a team of extraordinary mixologists behind it; cool, relaxed ambiance.
Sparrow Bar (hint: it's inside the Olfactory Bulb)
15-2 Jalan PJU 5/13
Dataran Sunway
Kota Damansara, Selangor
Malaysia