Words:  Kirsten Durward   Photos: Monica Tindall
TheVu restaurant's huge appeal is its rooftop location with uninterrupted views over the Indian Ocean. Open in the evenings to take advantage of the cool breeze and spectacular evening sunset, it's al fresco dining at its best. As we sit down to dinner the sun is starting to dip and the clear sky surely means that we will be blessed with a dramatic Sri Lankan sunset to accompany our meal.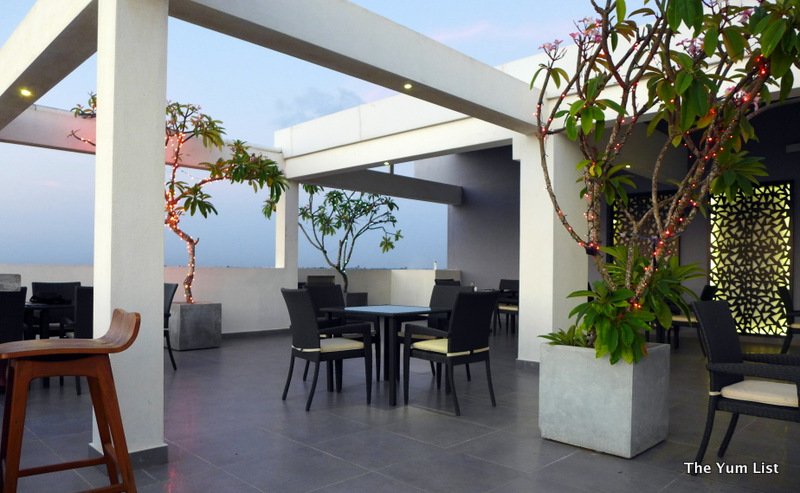 TheVu offers a compact menu of Sri Lankan and international dishes served simply in the soft evening air. There is currently no liquor license, but guests simply have to ask and a member of staff will happily pop out and return with some cold beers or a bottle of wine -no corkage charge. Alternatively airport duty-free shopping can well be taken advantage of upon arrival and enjoyed in these lovely environs.
We begin with Thai Prawn Balls (Rs 500) with coriander sauce. Mashed prawns, well herbed, are encased in a lightly spiced crumb before being crisply fried and served with a sweet and mildly spicy sauce.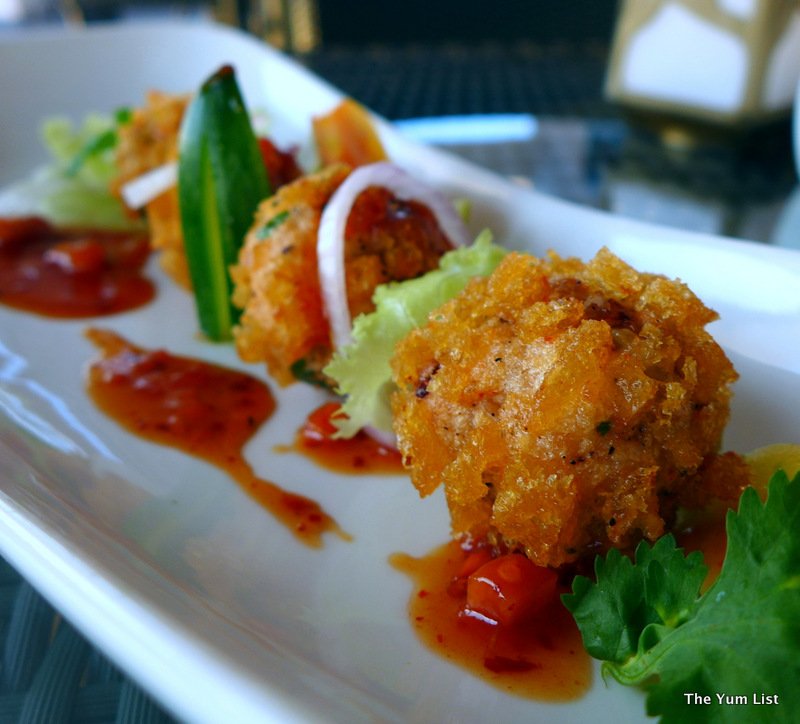 Chef spent some time in Abu Dhabi, and this explains the menu item of a cold Arabic Mezze (Rs 550). Houmous, moutabel, black and green olives, and a light salad are served with what appears to be a thin paratha in place of the traditional Arabic bread. It makes a fine replacement for scooping up the dips.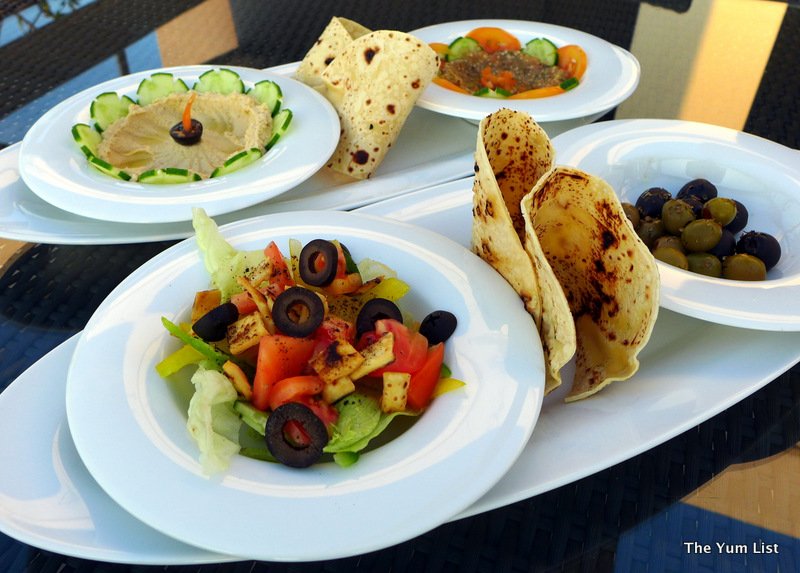 The hearty Coriander and Mushroom Soup (Rs 450) contains plenty of fresh sliced local mushrooms, in a rich coconut cream broth, mildly spiced with ground roasted coriander and finished with fresh coriander leaf and a drizzle of red chili oil.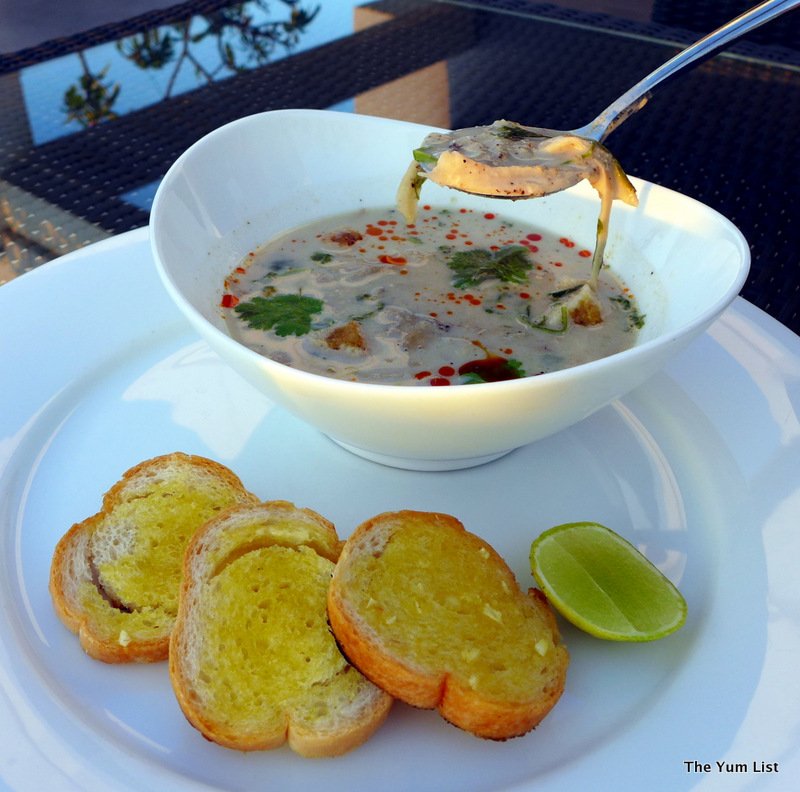 Mahi Mahi fillets (Rs 700) are steamed Thai style in banana leaf. The fish is moist with a slight lime flavour. It's served up with plenty of fluffy Jasmine rice.
Grilled Chicken TheVu Style (Rs 900) is a European inspired dish. Feta cheese and chopped spinach fills the soft chicken breast. It's topped with mushroom sauce and served with a baked potato.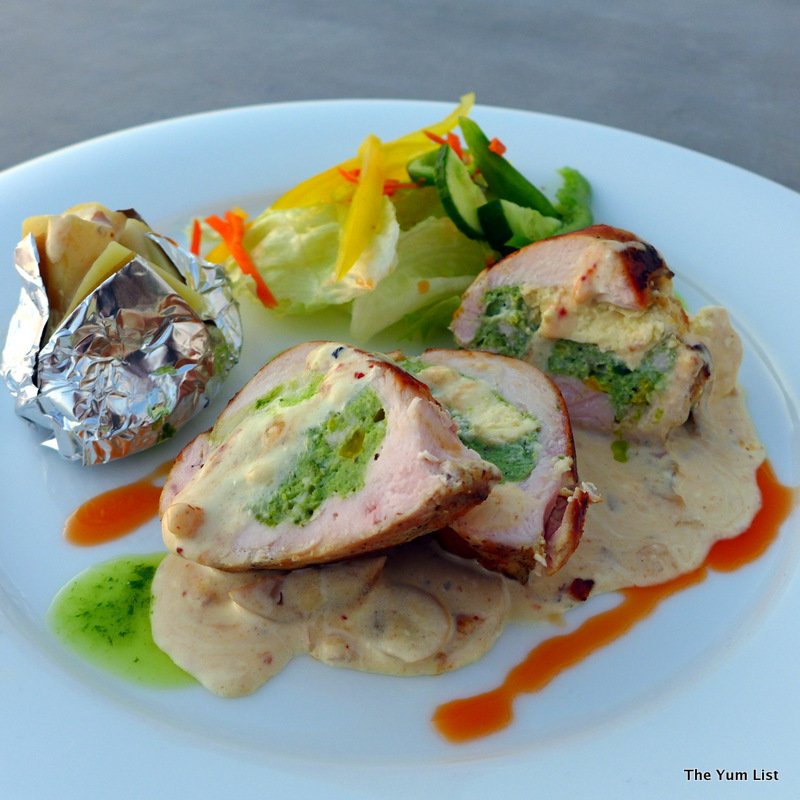 TheVu offers a good selection of grills but Chef persuades us to try one of his signature Sri Lankan dishes, Pork Kalupoi (Rs 800). As a visitor it's wonderful to come across a Sri Lankan cuisine that is not the common curry and rice. Slow cooked in roasted coconut and ground local spices this is a dry dish, but the fat laced through the pork keeps it soft. Quite strongly spiced, it leaves a not unpleasant buzz of cardamom and pepper on the tongue.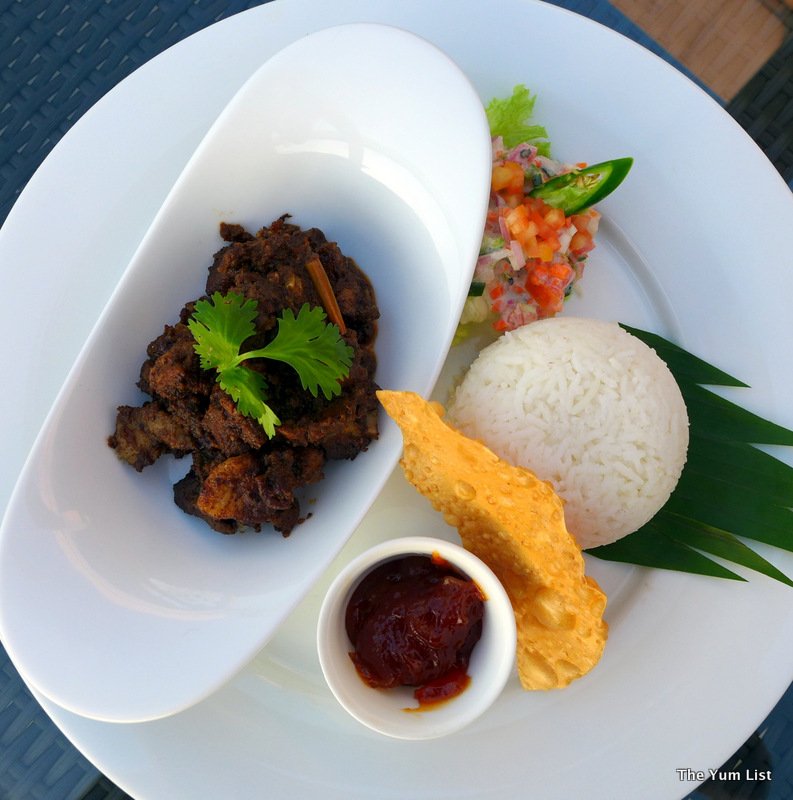 It's amazing how fast the sun disappears on the Sri Lankan coast. As it starts to dip over the sea, the air instantly cools and the soft breeze flutters in the air. As the evening takes hold on our final evening in Sri Lanka, our senses are blessed with blaze of colours as if a culminating salute to make our journey's end.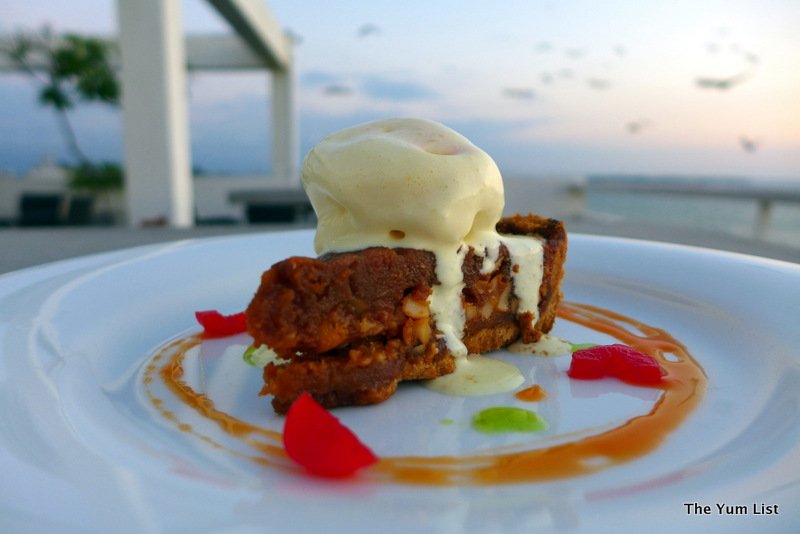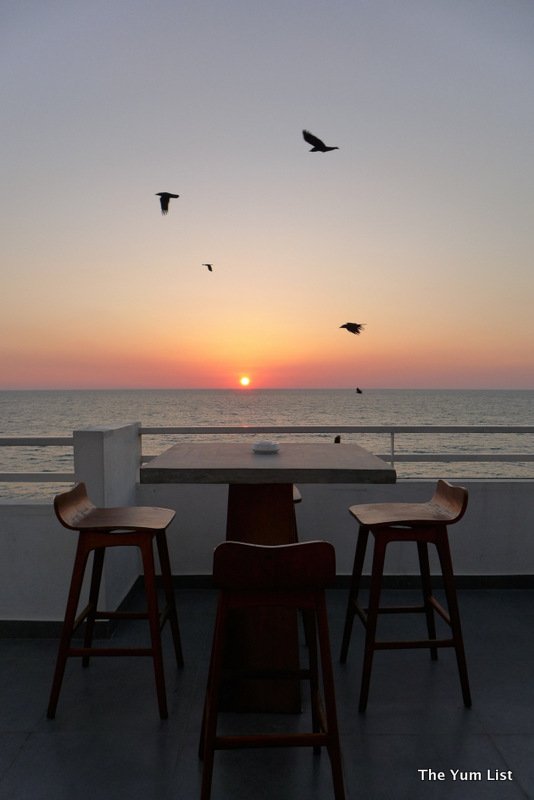 Reasons to visit: spectacular sunset views; bring your own wine with no corkage fee; mezze platter; mushroom and coriander soup.
TheVu
The Beach – All Suite Hotel
249/15 Lewis Place (Beach Road)
Negombo, 11500
Sri Lanka
[email protected]
+94 (0)772 667 667
www.thebeachhotel.com/
www.thebeachhotel.com/thevu