Words: Kirsten Durward       Photos: Monica Tindall
Press Room Bistro in Pavilion KL is always a favourite for delicious fresh food charmingly served in a casual setting. I'm intrigued tonight to see what the kitchen produces to complement the Passeport series of wines from the famed French wine merchant Barton et Guestier.  It's somewhat ironic that one of the oldest French wine brands is named for its Irish founder and indeed claims to be the oldest Bordeaux wine company. Tonight's dinner is styled around the 'Passeport' series of wines, which have been designed to showcase the particular styles of the various French wine making regions.  Monica, Caning and I are particularly excited tonight as we're planning to visit Barton et Guestier in Bordeaux this summer, to go to wine school and learn ever more about the delights of food and wine from these masters of excellence.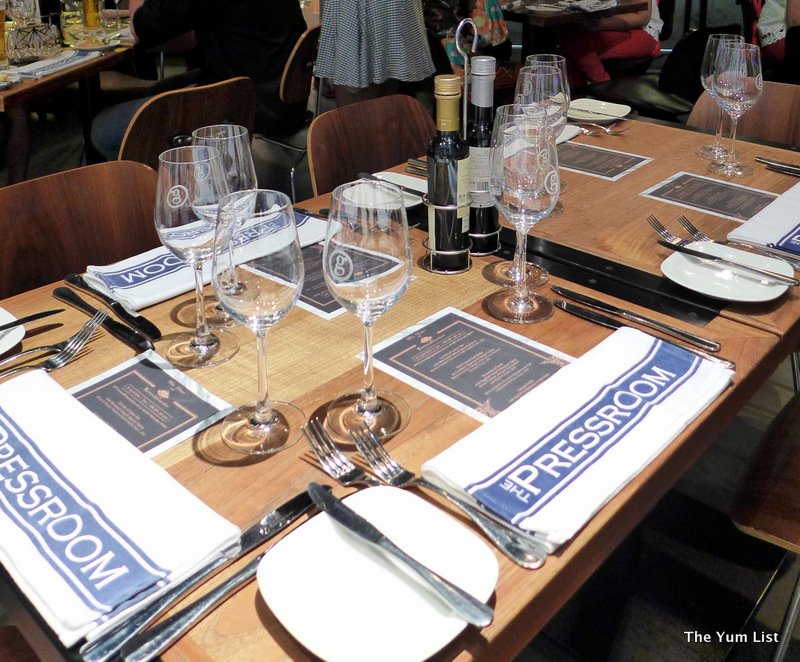 But for tonight, attention goes to the platings from the Press Room Bistro kitchen.  A colorful Ceviche of Lemon Sole with Marinated Clams and Spanish Prawns is so prettily presented that we almost hesitate to fork in and spoil the look. But that's what we are here for, so after a sip of the aromatic, straw yellow Passeport Chablis 2014, I take a bite.  It's delicious with a zingy tang of fresh citrus, a slight bite from the threads of chili and something else too, on asking chef we discover that mysterious taste is 'aji amarillo' a specialized soft yellow pepper from Peru. It surely makes this dish extra yummy. I love the dual consistency of the sauce, which is clear in the centre but thicker and fuller to the edges of the dish. The mineral notes of Chablis are balanced nicely by the fruitiness of this concoction.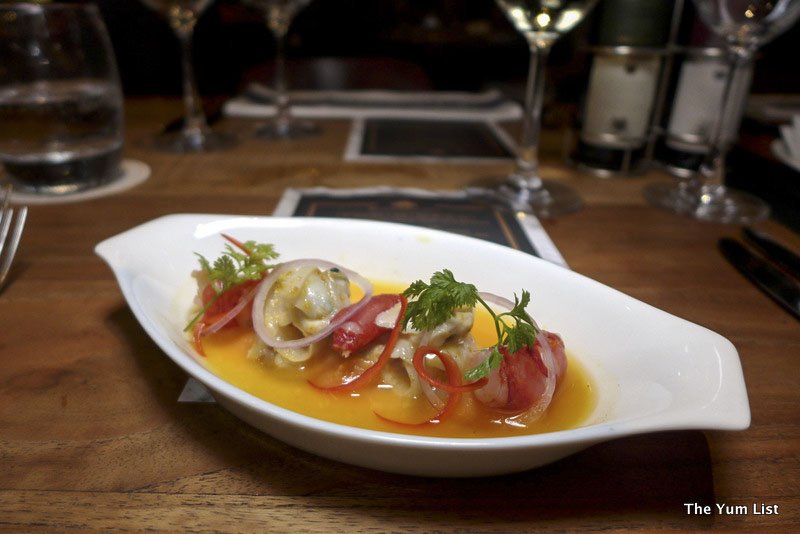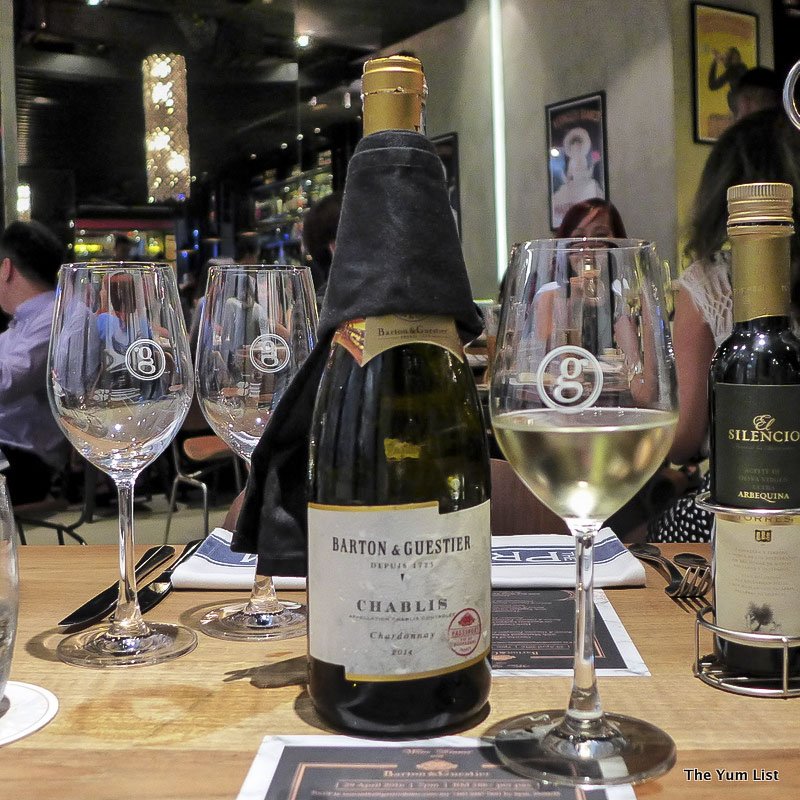 I adore Red Mullet and it's not a fish you see often in KL so I'm excited about the next dish. It's simple, elegant and simply delicious. The herb crust is just crispy enough to add texture to the soft flesh, and the flavours have imbued through the cooking process giving a beautifully subtle taste to the fish.  Slender strands of zucchini Carpaccio slither down easily and tomato tartare pops in the mouth. This unusual combination refreshes and delights. The accompanying Passeport Cotes de Provence Rose offers red berry notes along with a light hint of spice that sets off the fish very well. It's a good wine for summer drinking, something to enjoy at a barbecue too. A blend of Grenache, Cinsault and Syrah grapes, the wine is pleasing to taste and I'm not shy to accept a top up.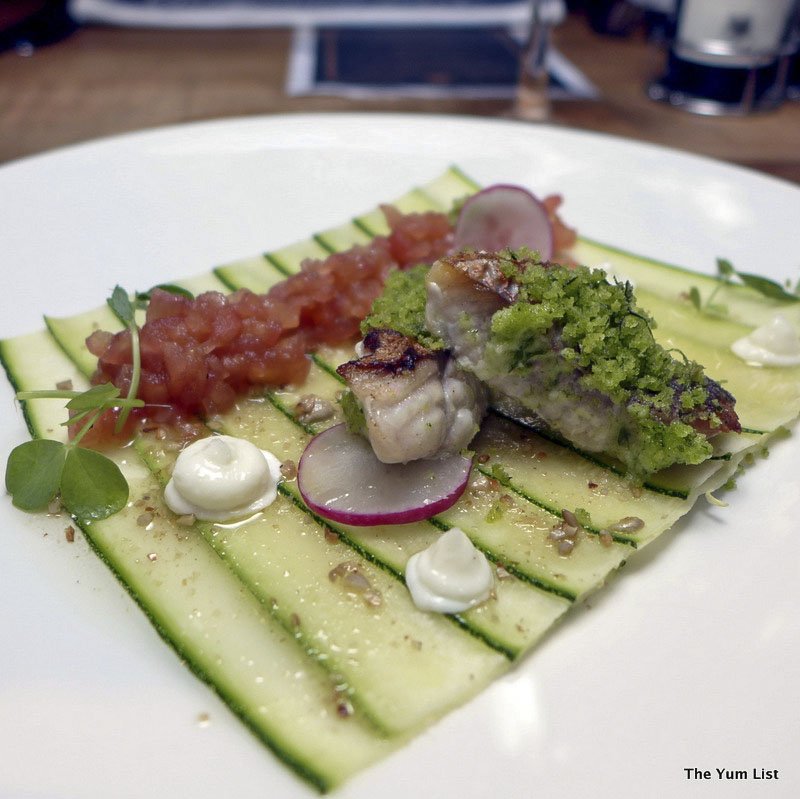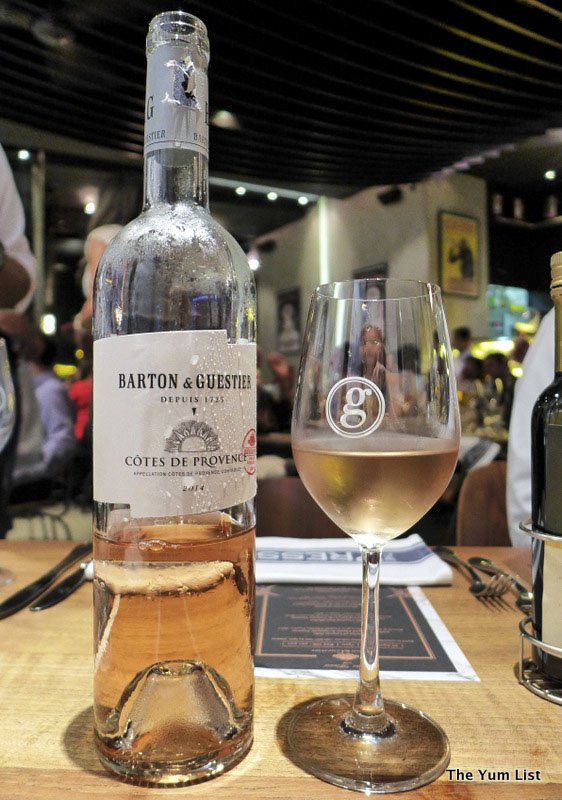 I somehow imagined that a three-some of lamb would be three different types of lamb but this turns out to be three juicy lamb cutlets. The rosemary sauce is exquisite and I love the little crunch of sea salt on the edge of the meat and the juiciness of the tender pink lamb Caning is chewing his meat off the bone with gusto. But it's the silky smooth eggplant caviar that is the highlight of the dish, taking it to the next level of taste sensation.  We are all loving the careful crafting of the food which makes the most of each ingredient in platings that are harmonious to both eye and palate.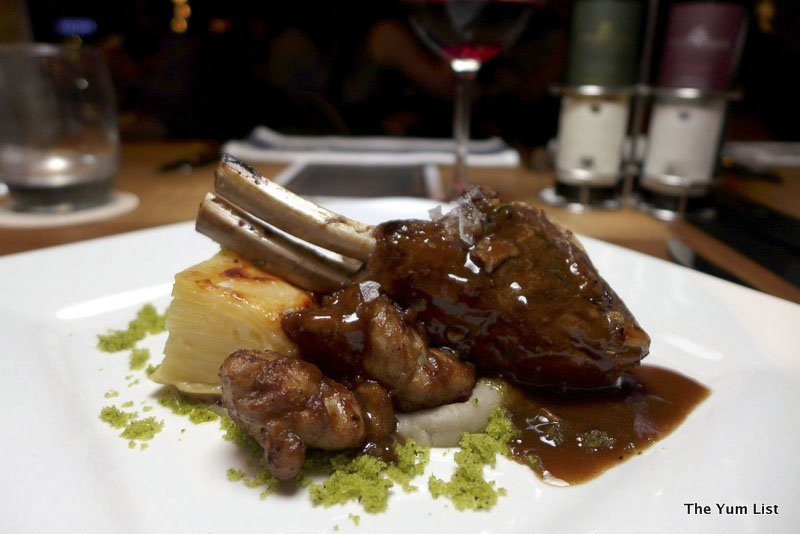 We have to take our time with the lamb though, due to the generous pairing of two red wines. First to sip are the elegant notes of the Passeport Saint-Emilion. With firm tannins, this is quite a structured wine with a smoky character that belies its youth. It is a cool classic for lamb and the ripe fruitiness supports the rosemary notes in the dish. The Passeport Chateauneuf-du-Pape is a more intense and aromatic selection. The ruby red colour glints in the glass and it's heady with notes of cherry, plum and undertones of dark cocoa. The fruit lingers in the throat with a little spice and it's a choice that could continue until after dinner.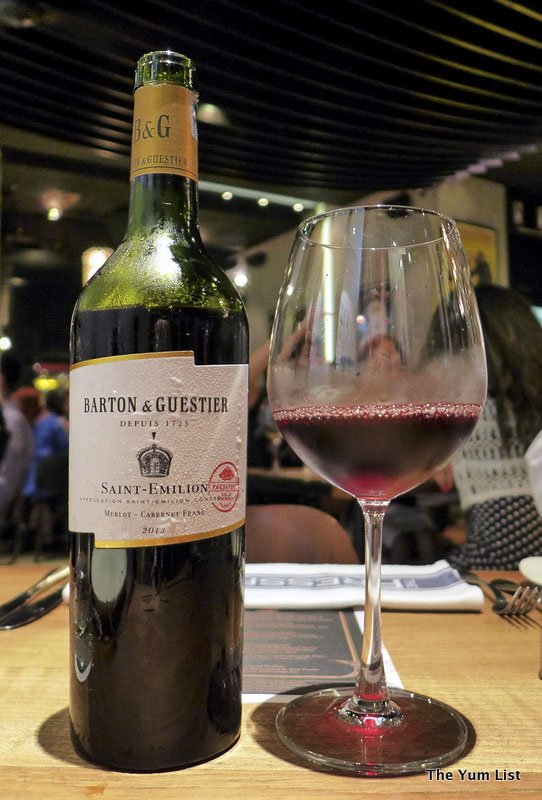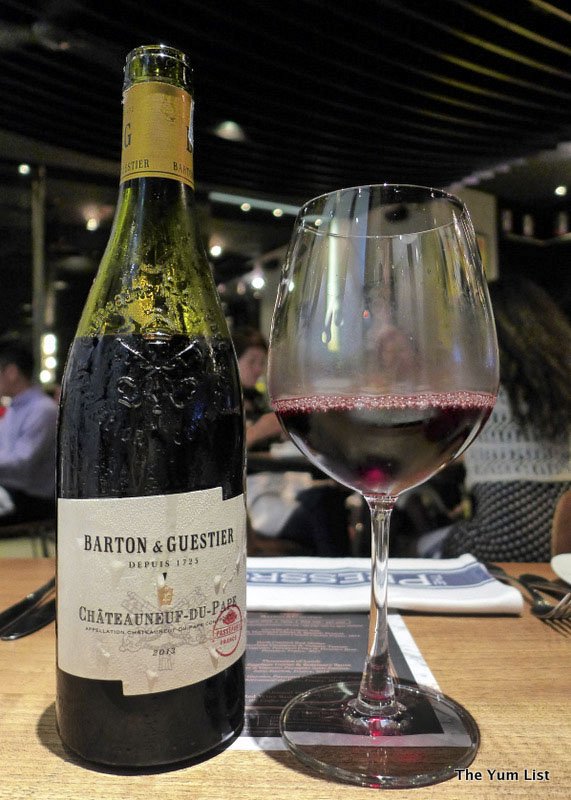 Monica is in raptures at the delicate dessert, an almond parfait, which is a light finish to our extended meal. A red wine reduction adds resonance while the sharp freshness of red berries cleans the mouth to end. To achieve a four course meal of this quality with attendant wine for the inclusive price of RM180+ is a feat indeed. The lamb dish alone would cost me that in London, and that is without accompanying wine. Press Room Bistro wine dinners are incredible value for the quality of food wine and service. And the bonus is – it's a Friday night so no need to worry about a next day early rise, unlike many other KL wine events. Keep an eye on the website or join their mailing list to ensure you don't miss out.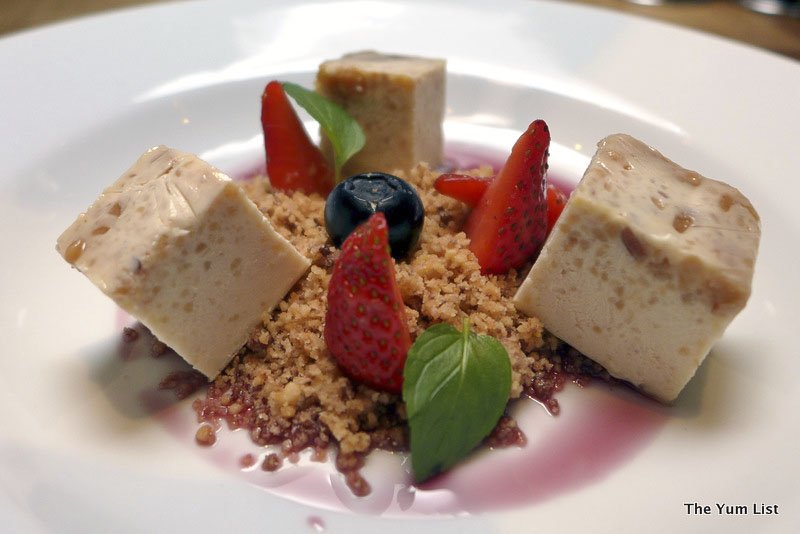 Reasons to visit: unbeatable value for a wine dinner, high quality and delicious fresh food, quality wines with generous pourings.
Press Room Bistro
Lot C3.10.02
Pavilion Shopping Mall
168 Jalan Bukit Bintang
Kuala Lumpur, Malaysia
+60 321 483889
[email protected]
http://pressroom.gastrodome.com.my/
www.facebook.com/events
Press Room Bistro is open from 8:00 am to 2:00 am daily.