Words: Kirsten Durward      Photos: Monica Tindall
If you are looking for a hearty breakfast in Galle, the smiling staff at the airy restaurant at Church Street Social will be happy to welcome you. Start with a plate of Sri Lanka's famed tropical fruits and continue with fresh house baked breads and pastries. Then try a local speciality such as Sri Lankan egg hoppers, stay healthy with house made granola, revel in a full cooked breakfast, a luscious eggs benedict, or a slightly sinful French toast.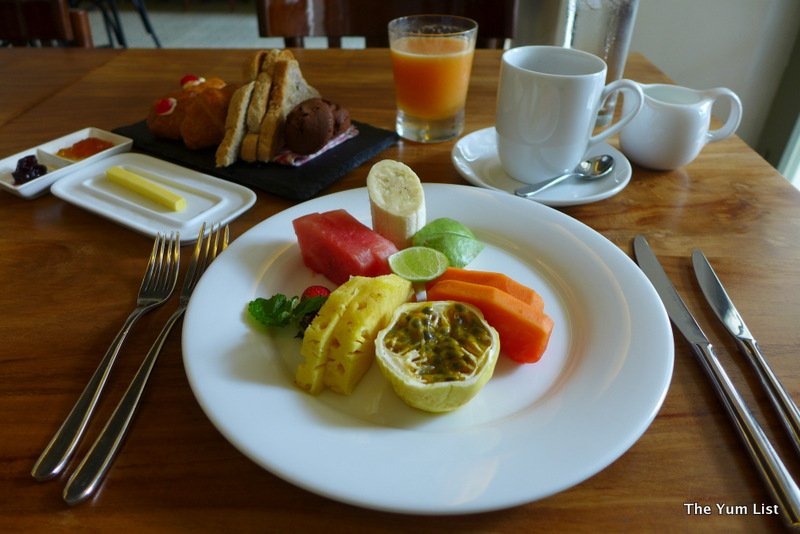 We sample the house made granola. For true healthful eating, ask for the buffalo curd on the side, we thought it was similar to yoghurt but a little research reveals that this locally produced dairy offering is more akin to cream. The granola is rather sweet to our tastes but beautifully presented and nice and crunchy.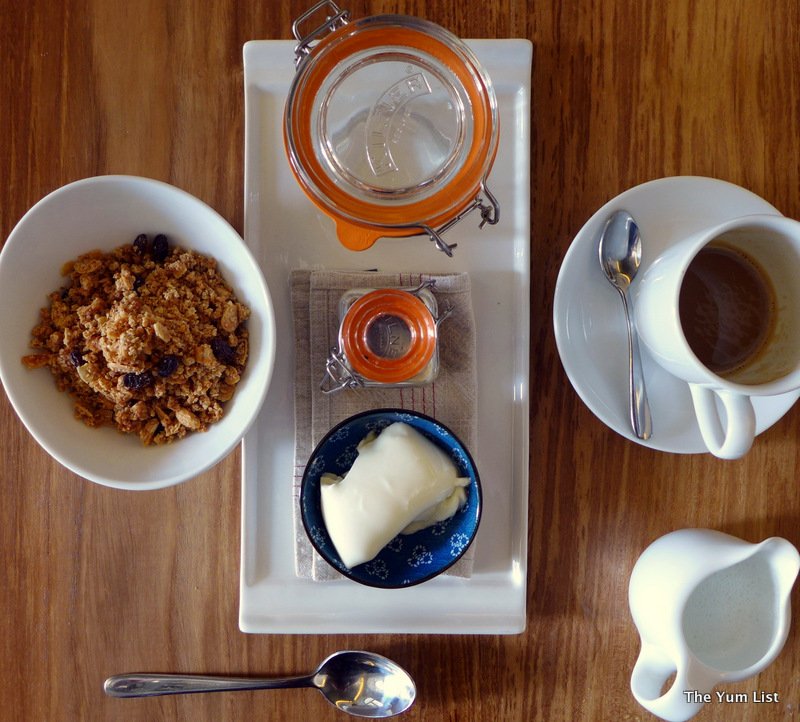 Monica goes off menu with plain poached eggs accompanied by fresh veggies, one of her favourite breakfast choices. The seasoning on the grilled tomato is pronounced delicious and she loves the flavour of the locally sourced mushrooms.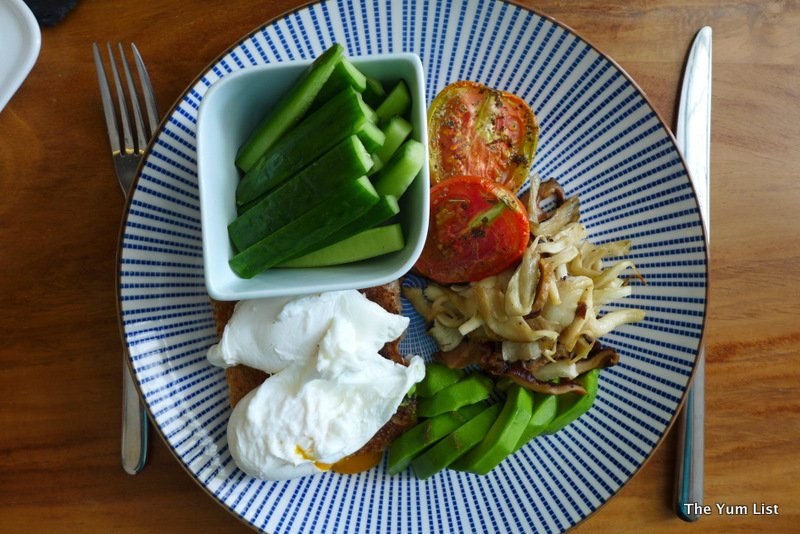 Rosti is topped by smoked salmon and poached eggs in Hollandaise sauce for me. The eggs have deep orange yolks that ooze out to perfection. Rosti is not too thick, with a light bite still in the grated potato, and not over oiled either. The combination is well balanced and the Hollandaise sauce very smooth.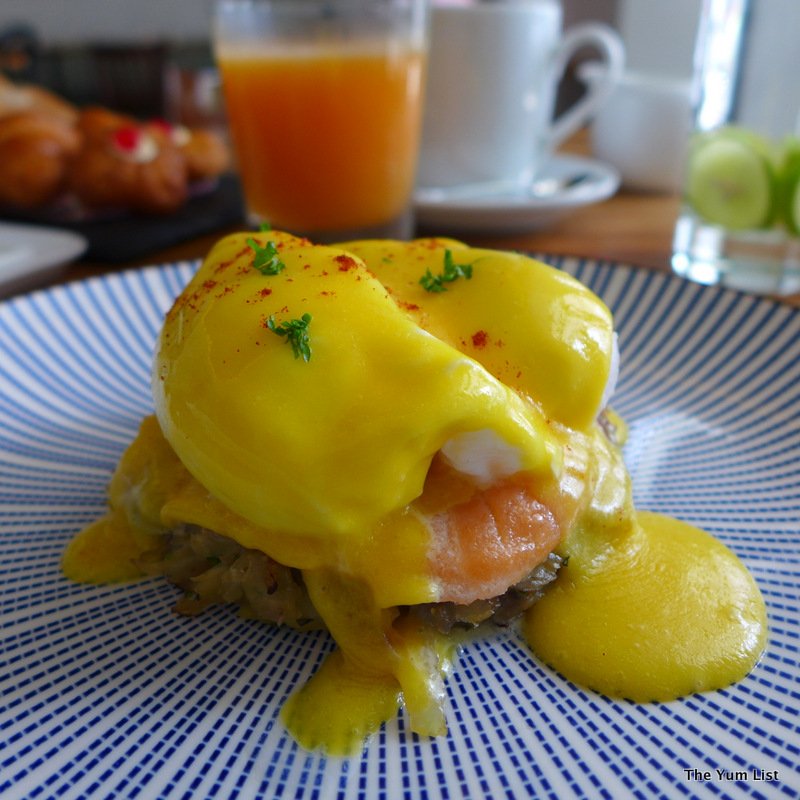 Everyone should taste the Sri Lankan egg hopper at least once in their stay. Choose from chicken or cashew nut and pea curry. The hopper is similar in consistency to the South Indian dosa, but this one is lightly latticed and slightly coconutty in taste. Be careful spooning in the curry, as it does tend to leak through and I found it helpful to put a side plate underneath the hopper. The curry is very mild, though the coconut sambal has a strong chilli base for those who like to spice it up a little like me. Accompanying onion chutney is sweetly caramelized. I was pleasantly surprised by this combination and delighted in spooning up chutney loaded chicken curry soaked spoonfuls of hopper. No need for lunch after this feast!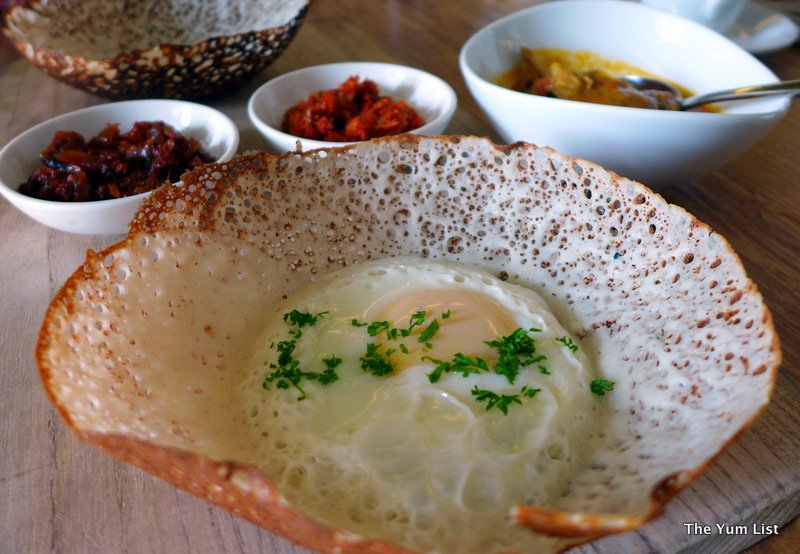 Coffee is made with the in-house espresso machine and Monica pronounces the taste to her satisfaction, while I can heartily recommend the cinnamon tea infusion as flavourful and aromatic – although warm water with lemon is also deliciously refreshing. This charming ambience under the twirling overhead fans, with attentive service makes a wonderful way to start your day.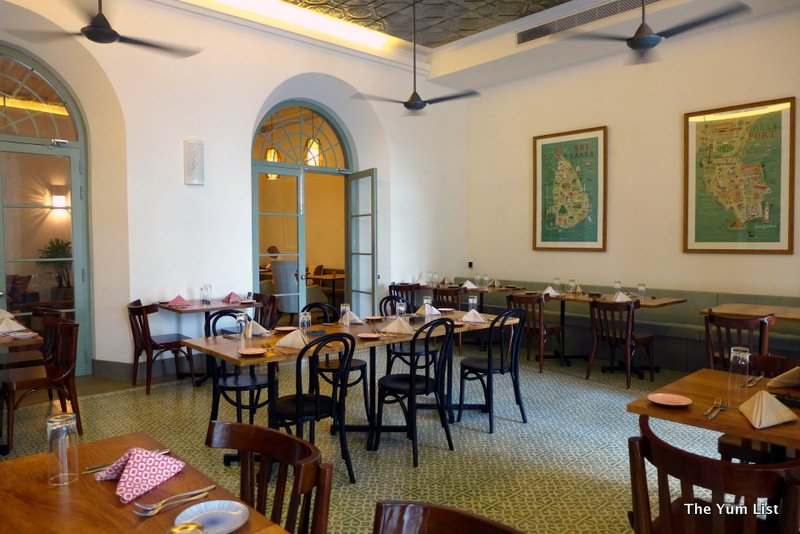 Reasons to visit:  freshly prepared a la carte breakfast; friendly helpful service; good egg dishes.
Church Street Social
The Fort Bazaar
26 Church Street
Galle, Sri Lanka
+ 077 363 8381
http://teardrop-hotels.com/fort-bazaar/
[email protected]
+94 770 072 597