Portofino owners Keli and Luca need a new name for their partnership. I'm thinking of something like "The Vice Squad," not because they police bad habits in Kuala Lumpur, but because they FOSTER them! On a recent Thursday afternoon, Monica and I sat down to all my favorites vices: chocolate, martinis, chocolate martinis, wine, seafood, espresso, creme brulee and other items that might well get me thrown into Overindulgence Prison.
All joking aside, Chef Keli's new menu, just out this month, does overindulge in authentic freshly-prepared Mediterranean flavors. He aims for food that mirrors the ingredients: If the dish is flavored with lemon, you can really taste the lemon. He barters in simple flavors – lychee, fig, onion, espresso. This kind of cuisine could easily become a habit: not a bad one, but a very, very good one.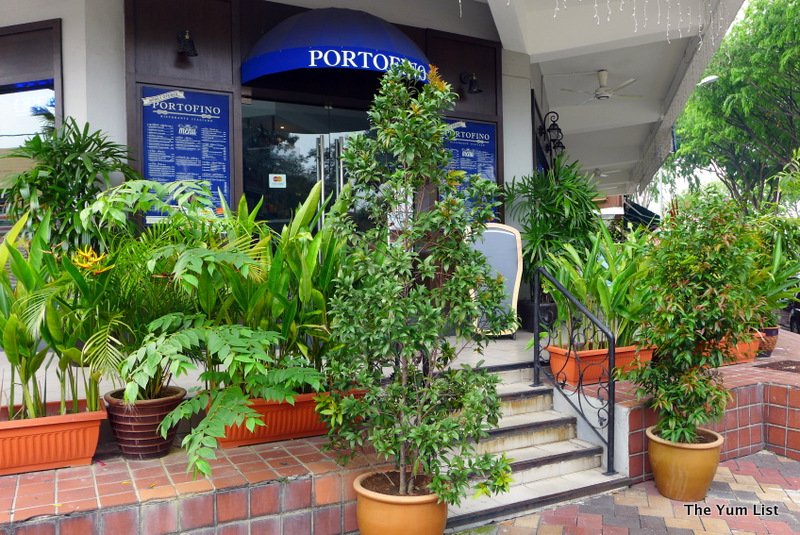 Clearing the palate for the edibles to come, three martinis feature on Portofino's new menu. The fruity Lychee Martini (RM32.90) pairs a fresh lychee flavor with clear vodka for a result that's more refreshing than overly sugary.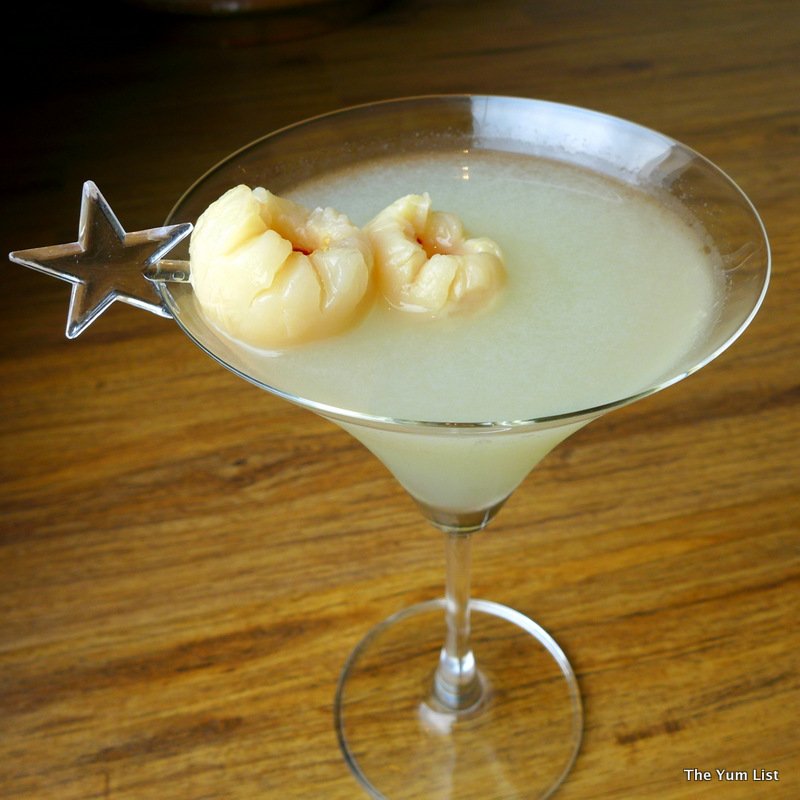 The Espresso Martini (RM32.90) blends the double vice of alcohol and coffee, beginning with an enticing aroma and mellowing into a lingering chicory.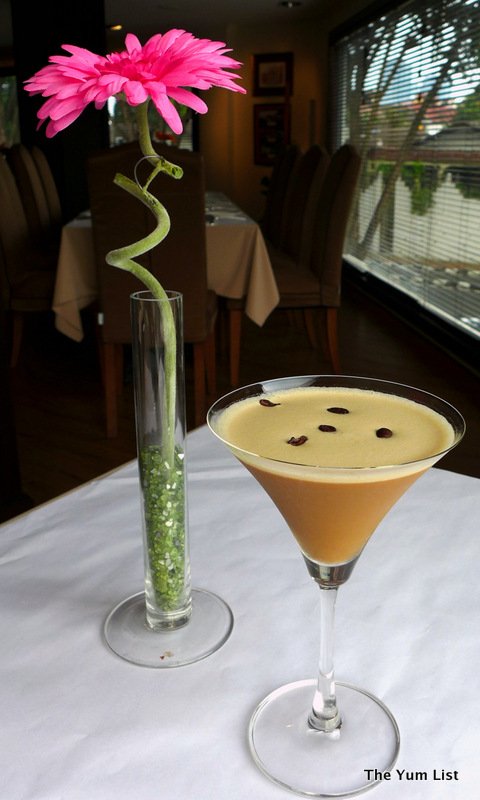 The Choco Martini (RM32.90) is creamy and cocoa-y, hot chocolate in a chilled glass, with cocoa powder sprinkled on top.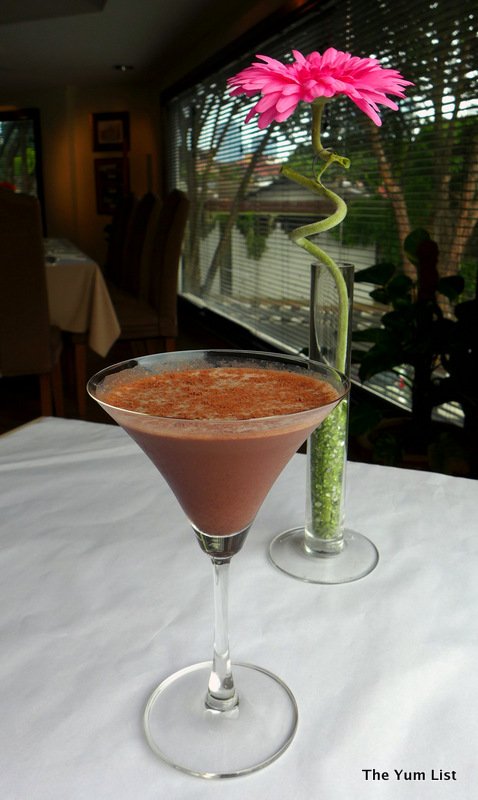 On to the solid side of the new menu, the Beef Tenderloin Carpaccio (RM28) delivers a festive plate of uber-thin slices of Australian grass-fed beef tenderloin topped with rocket salad and slivers of Reggianno Parmesan. The generous portion leaves lemony overtones buzzing around on the palate.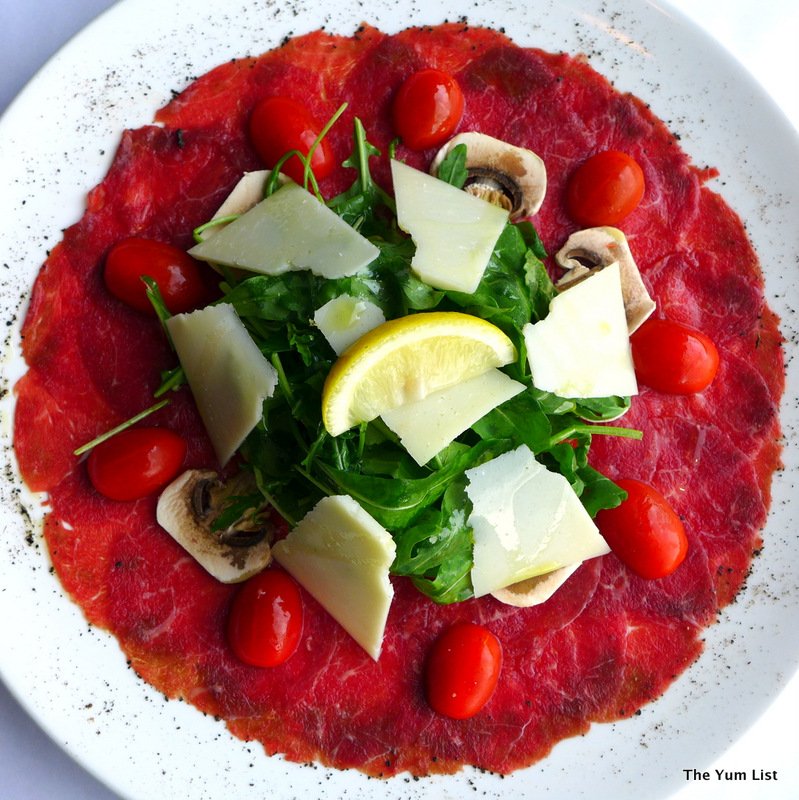 Now, sardines are one of those foods that I have a hard time thinking about without conjuring up memories of the tinned version that my grandmother used to eat on salt crackers, so Portofino's Bruschetta with Marinated Sardines (RM24) was a delightful surprise. Steeped in garlic, lemon zest, and oregano, the flavors are well-balanced against the oily strength of the fish. Thin slices are served on homemade toasted bread in a portion large enough for four people to each have a try.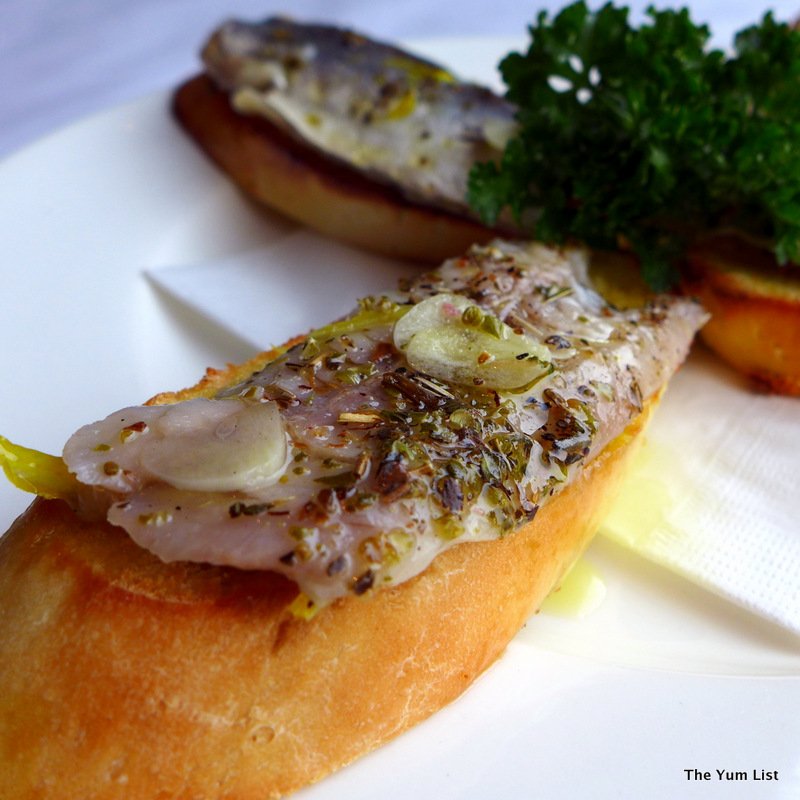 More stew than soup, the Baked Onion Soup (RM16) sautes slices of onions in butter and olive oil before infusing with Marsala wine and chicken broth to simmer for 30 minutes. With a 'little' cheese and cream stirred in, the result is a fragrant caramelized melange great for dipping and spooning.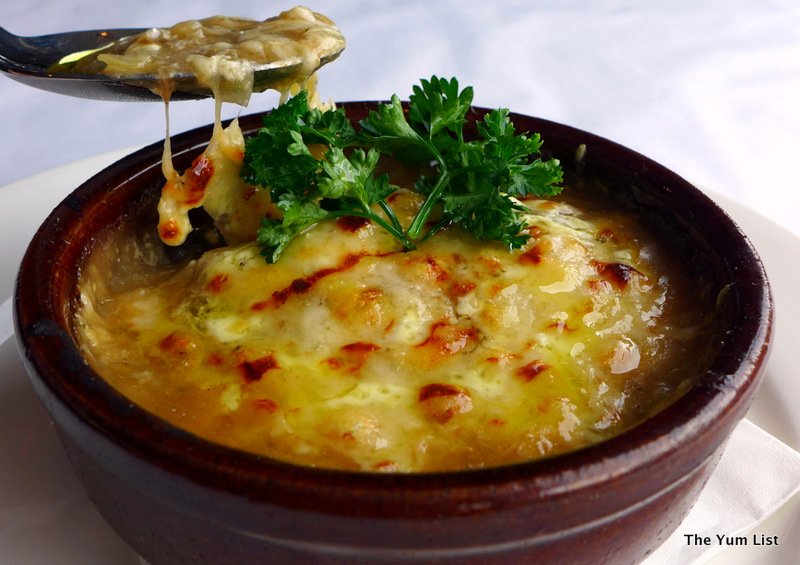 Known for its diversity of homemade pasta, the new Spinach Ravioli (RM36) doubles the dose by filling pockets of spinach pasta with more spinach and ricotta. This "Green Goddess" of a plate enhances the garden flavors with a simple butter and heirloom sage sauce.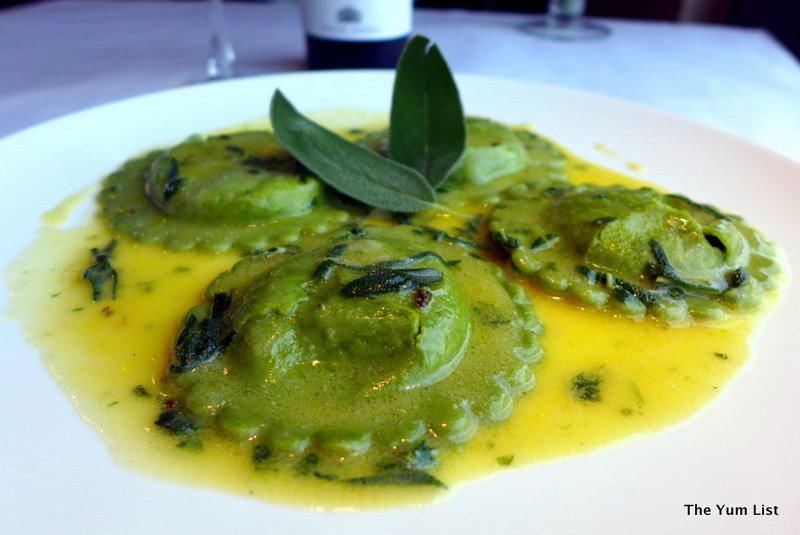 More innovative is the Seafood Cannelloni (RM36), a sort of pasta futomaki, where squid, prawns, mussels, baby octopus, clams, and swordfish are rolled into large pasta tubes and then sliced into cross-sections. These rolls are then tempered with bechamel sauce and enriched with cheese before baking. Festive sauteed vegetables balance the flavors and colors of this decadent main.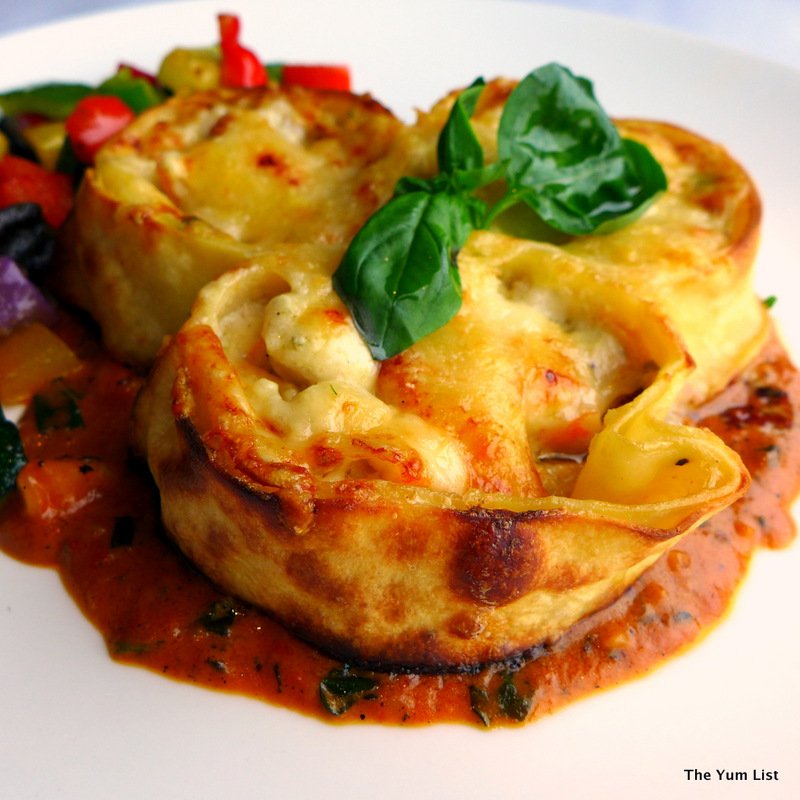 Marine life gets further spotlighting in the Seafood Risotto (RM38), where the same wide assortment of seafood is cooked in rich fish stock and carnaroli rice, which Wikipedia calls "the king of rice." I call it delicious.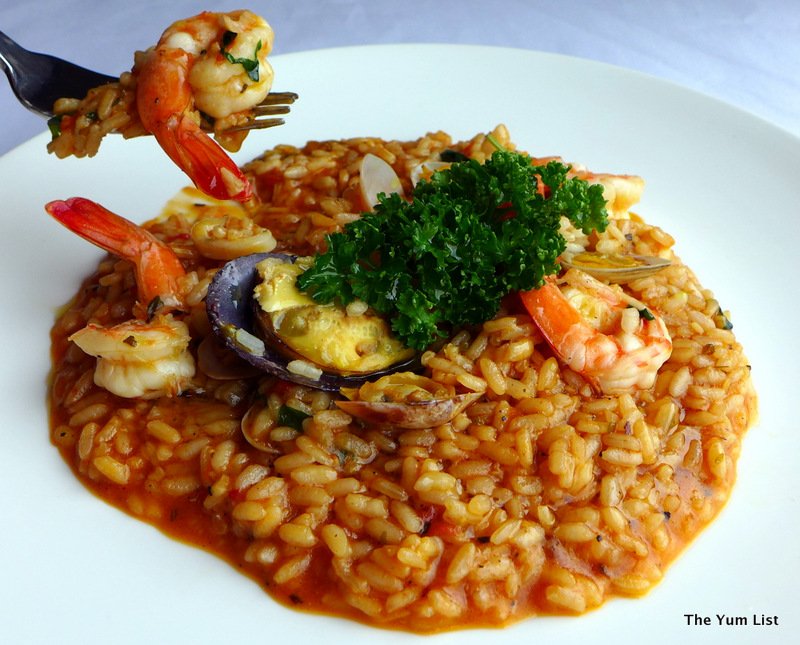 More substantial mains include the Roasted Duck Breast with Red Wine Reduction (RM48). Tender duck edged in its own fats is embellished with a fig and red wine glaze. The figs in this dish are not to be underestimated – their fruity overtones pair nicely with the robust flavors of the meat. Potato wedges and sauteed vegetables round out the plate.
No Italian menu would be complete without a favorite pie, and for this season Keli and Luca have selected a Pizza Napoletana (RM 34).  A thin and crispy crust supports tomatoes, black olives, anchovies, and capers with layers of marinara and mozzarella. The puttanesca-style to these ingredients give deep flavors to the dough made fresh every day. Bread, cheese, olives… you see our discussion is back to vices. For those who like extra kick, Portofino bottles its own hot sauce made from local red peppers.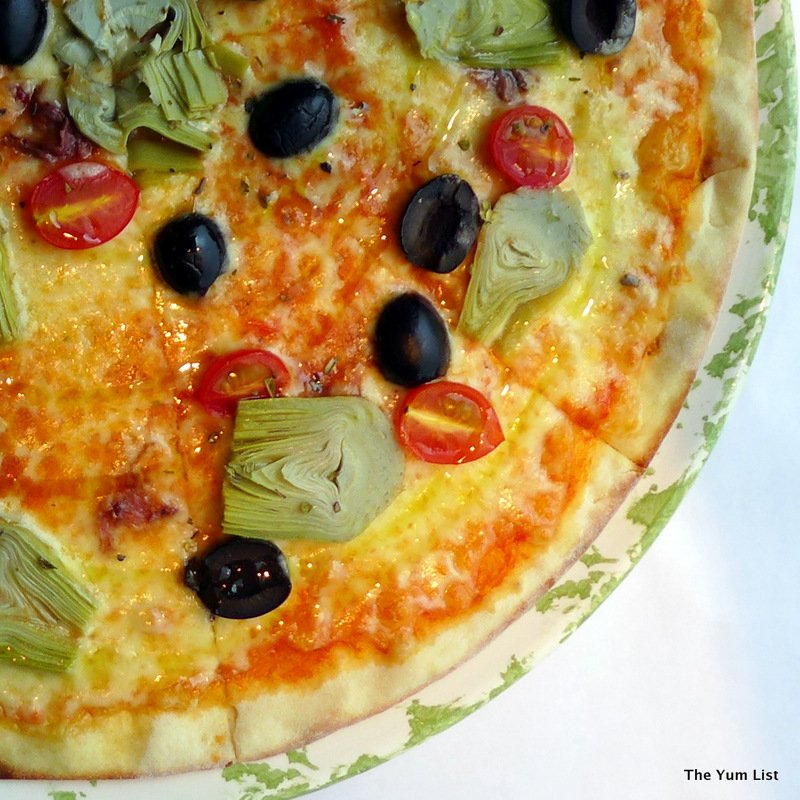 As a complement to our increasingly satiated stomachs, Portofino suggests the Italian Villa Sandi 2014 Pinot Grigio (RM158), a crisp dry white with subtle undertones of stone fruit and minerals.
The vice parade continues into dessert, beginning with the classic Creme Brulee (RM16). Here citrusy orange zest and vanilla meet super creamy custard and a brown sugar crust.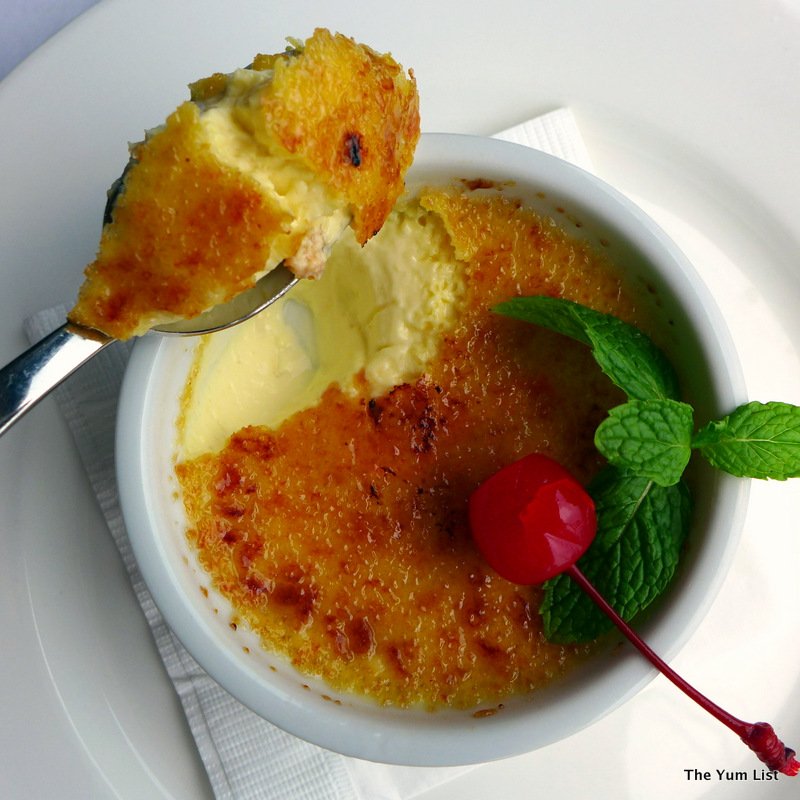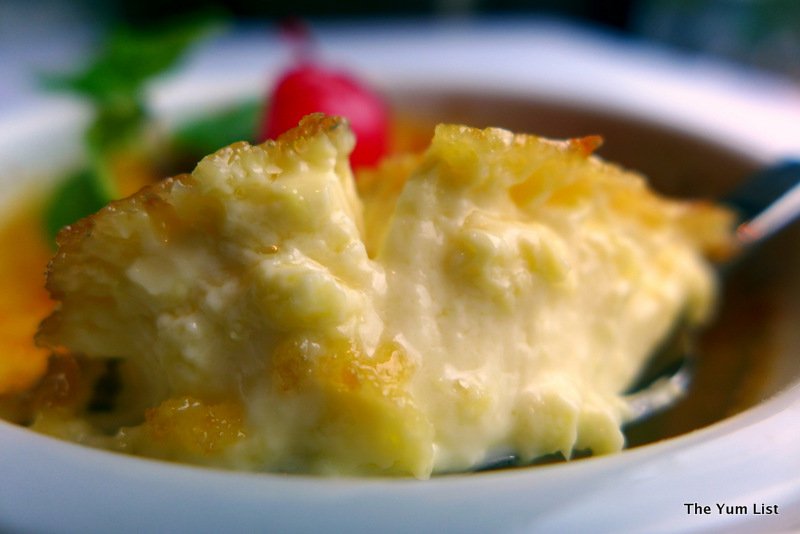 Simpler junkies will reach instead for the Affogato (RM19.90), a scoop of vanilla ice cream swimming in Kahlua and espresso.
By the end, Portofino's new menu had my taste buds in shackles. There was nothing about the food or drinks that would keep me from wanting to make Portofino a regular habit: Vice Squad indeed.
Portofino is open daily from 11:00 am to 11:00 pm. Happy Hour runs 4:00 – 7:00 pm, offering 2 for 1 Tigers.
Reasons to visit: Portofino's new menu augments their normal array of homemade pastas and Italian specialties. Don't miss the Seafood Cannelloni and Bruschetta with Marinated Sardines.
Portofino – Ristorante Italiano
No. 1 Persiaran Ara Kiri
Lucky Garden, Bangsar
59100 Kuala Lumpur
Malaysia
+6 03 2094 8490
Facebook