Style, location, food and comfort, the VIE Hotel Bangkok MGallery by Sofitel promises much for contemporary travelers, but do they deliver?
Style
Designed by renowned French architect, J.H. Boiffils, this 5-star hotel is a member of the MGallery by Sofitel collection, which boasts a high-end range of boutique hotels with unique personalities. Whether housed in a colonial structure or a brand new creation, each property pledges to tell its own story, offering an insider's view into the destination they represent.
VIE Hotel Bangkok MGallery by Sofitel, in the heart of the Siam shopping district, offers a Bangkok Hotel adorned with contemporary artworks, furnished with distinctively Asian flare, and draped in a seductive mix of soft shades and bold hues which define the property as chic, but with resolute respect for tradition. Dark wooden furniture and fabrics in sensuous tones of gold and amber that are so often associated with Thai design, set the scene for stories to unfold in this vibrant city. Style? Tick!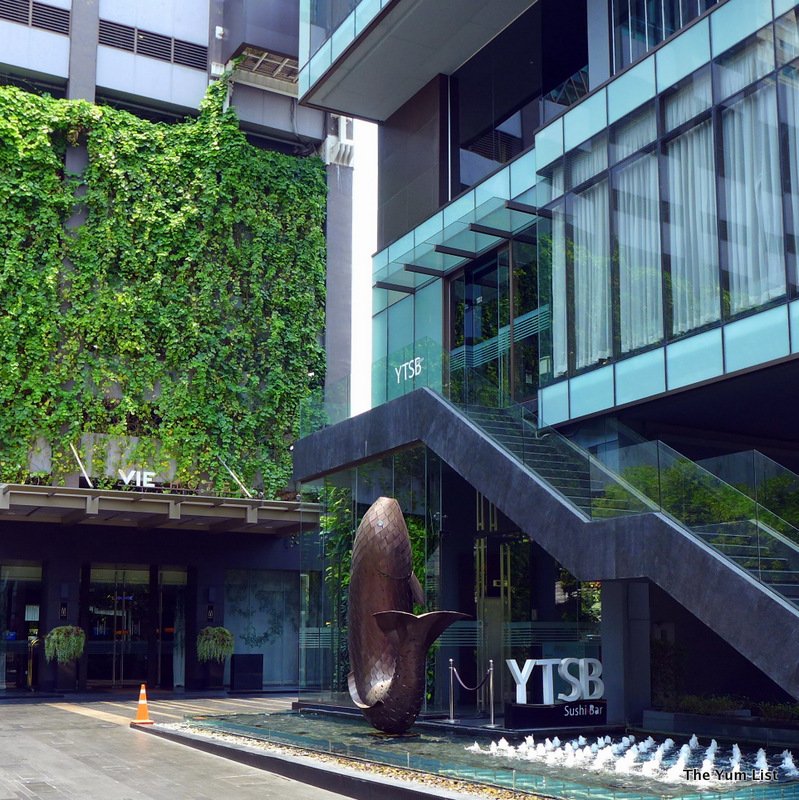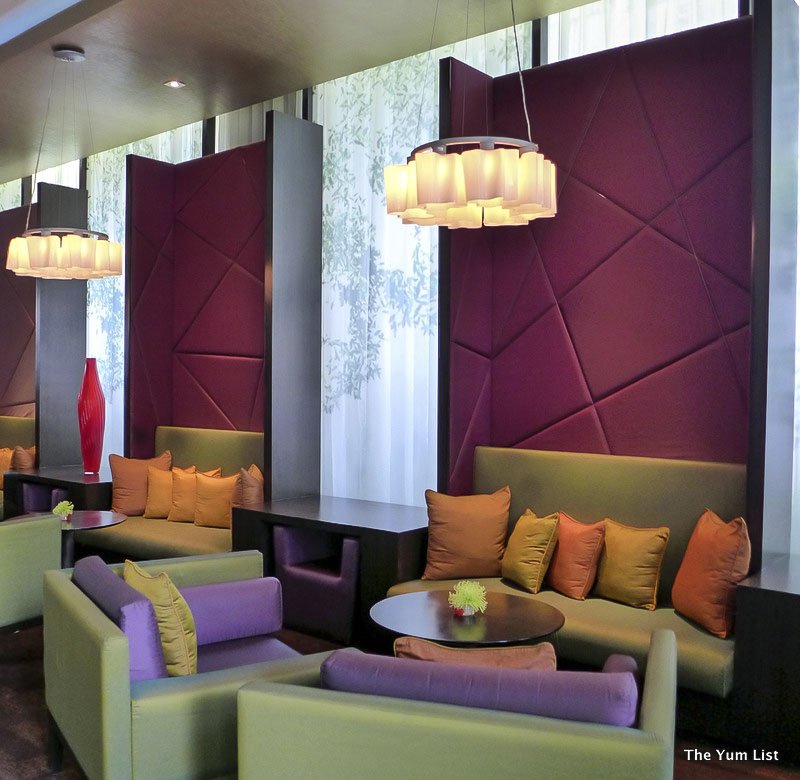 Location
Just a step from the BTS Ratchathewi station and only one stop from the Airport Rail Link PhayaThai Station, getting around couldn't be easier. Perhaps a little more fun though is The VIE Tuk Tuk, which chauffeurs guests to the nearby shopping and entertainment areas of MBK, Siam Paragon, Siam Center, Siam Discovery and Central World. Operating from 9am to 7pm, it sure beats haggling with an off-the-street vehicle for a price and trip that does not involve a 'quick detour' to the local jewelry vendor. Location? Tick!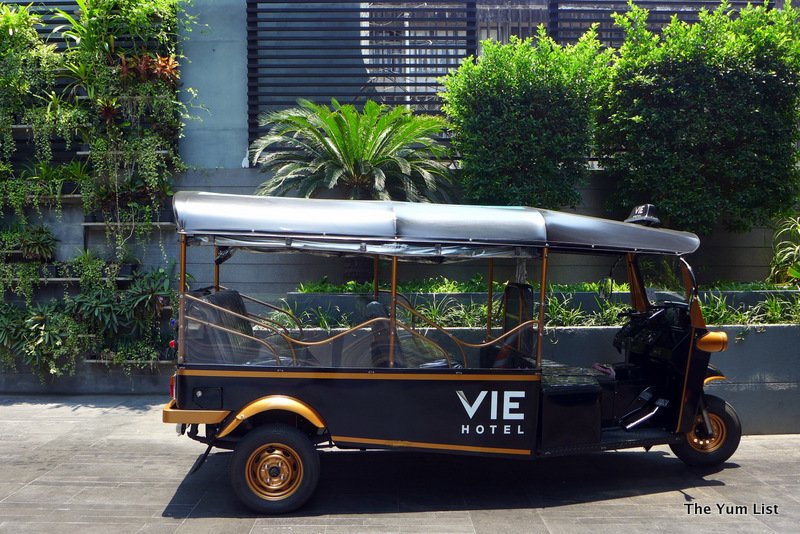 Food and Beverage
Even if you're not staying at VIE Hotel Bangkok MGallery by Sofitel, the dining options are reason enough to plan a visit. In true French style the food and beverage are as equally important as the hard structures in which they're contained. Tales are woven through the careful selection of local and international cuisine and inventive beverages in four outlets: La VIE Creative French Cuisine, VIE Lounge, VIE Bar and Yellow Tail Sushi Bar. Sipping, biting and socializing are encouraged from the moment I check in until I wave my last goodbye.
Over my two night stay I try out the magnificent breakfast buffet offering a range of international and Asian dishes. I find it hard to branch out from mango sticky rice (a special request I make to the kitchen) as I have a mild addiction to it, but force myself to order a few items from the live cooking stations to give a more complete review. (Although really, if you just want to eat mango sticky rice while staying in Thailand, why not?!) Eggs made to order, noodle dishes and a number of other rotating items too are all expertly prepared in the moment I order them. Service is exceptionally efficient, although I do eat early as I have a conference to get to both days, so I don't see the restaurant at peak periods. Besides my local dish obsession, fresh tropical fruit, strong coffee with skim milk and some perfectly poached eggs, make a very happy start to the day for me. I do take note though of the hot-out-of-the-oven bakery section with glistening croissants and a huge pan of bacon and decide that hubby would be just as equally contented if he were here too.
Two 'don't miss' dining experiences are found at La VIE Creative French Cuisine, the hotel's signature restaurant, and Yellow Tail Sushi Bar, better known as YTSB, with a reputation for serving "the best sushi in Bangkok." I'm fortunate to dine at both of them, so check out complete reviews and photos of each here, and here. Delicious food? Tick!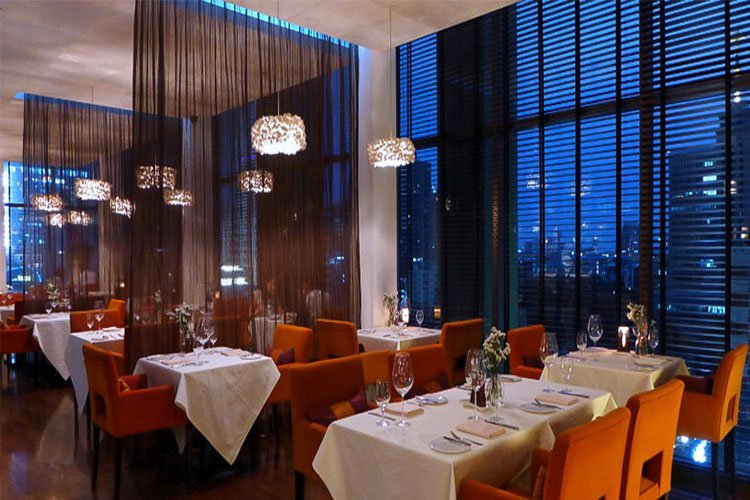 Comfort
My Deluxe Suite is a generous 81 square metres of stylish space. High ceilings, separate living room, bedroom and bathroom, and a large working area, make it feel more like a studio apartment than a hotel room. All of the latest conveniences are in place such as two flat screen TVs, electronic safe, Wi-Fi and so on, and anything else that I could possibly need is just a phone call to housekeeping away.
Dark wooden structures are brightened with pale walls and bed coverings and given a brush of pizazz with Jim Thompson silk soft furnishings. A variety of soft lighting in the form of lamps, task and accent fixtures create a warm glow.
The bed is soft, yet supportive, and oh-so-snug with its quality cotton sheets. There's even a pillow menu with a mini sample of each to make selection easy. I want to stay four nights so that I can try each of the offerings: buckwheat pillow, cervicalopedic pillow, contour pillow or the classic standard latex pillow. In the end I try the first two and am considering shopping around for some to take home.
The shower is spacious, high-pressured and the hot water is instant. I find amusement in switching between the handheld and rain shower options, and have a good soak in the bathtub too with the peppermint bath salts provided. Paired with luxury toiletries, a high-powered hair dryer, and a quality magnifying make-up mirror, I'm just as ready to face the world as I would be coming from my own home.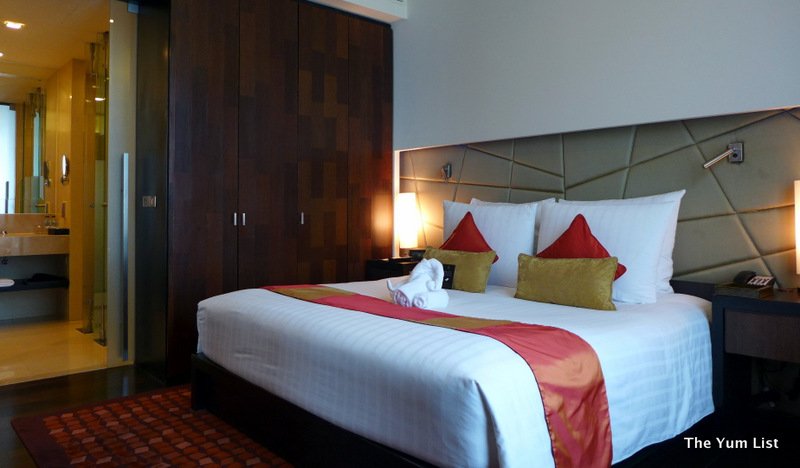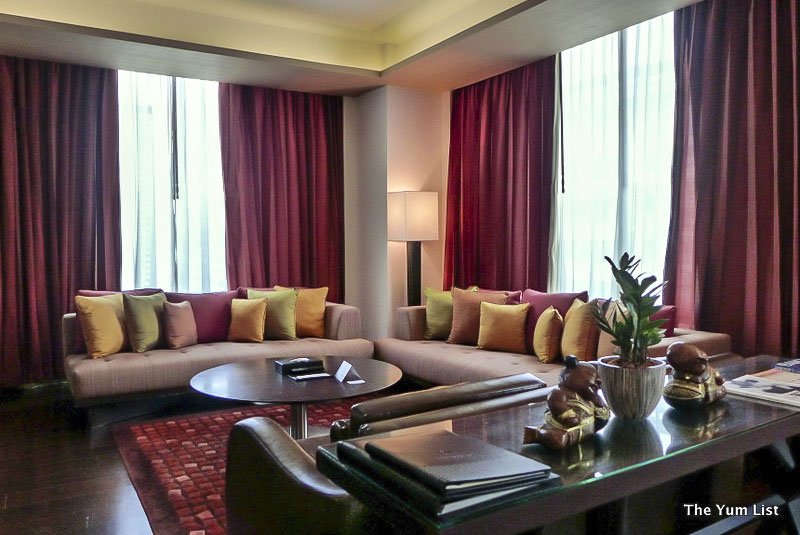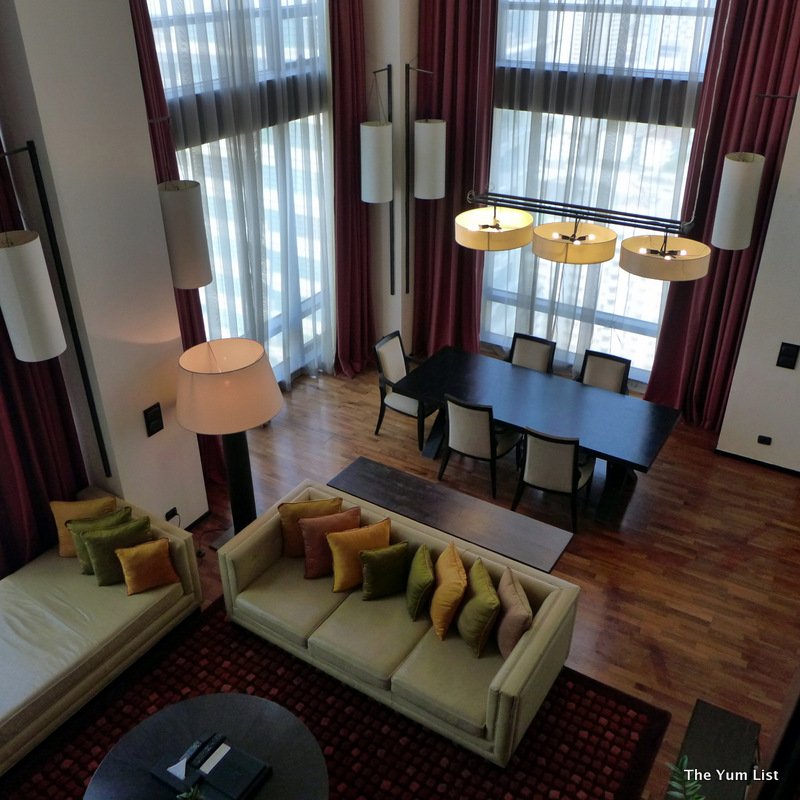 Another comfort for me is the WE Signature Fitness Club, packed with cardio and strength equipment meaning I never have to wait for a machine. I'm on the treadmill first thing, get a weights session in and some stretching each morning before I head out. I'm wishing my schedule wasn't so packed, as I'd love to partake in some of the classes on offer such as Body Combat and Yoga.
After a long day out, I return to the hotel and refresh in the transparent-walled infinity pool and capture the sunset with a poolside cocktail. Again, given more time the VIE Spa with its luxurious massage, body and facial treatments would be on my agenda as well. What a life! Another approving tick.
Corporate Social Responsibility
As part of a sustainable development plan all Accor Hotels are expected to meet The 7 Pillars of PLANET 21: health, nature, carbon, innovation, local, employment and dialogue. Apart from providing healthy environments for guests, employees and the local community, the group has planted over three million trees as part of a global reforestation project supported by the United Nations. The usual efforts within the hotel itself are visible such as encouragement to use towels more than once and reduce use of water and energy. The philosophy however threads its way through other not-so-obvious systems such as ensuring that menus are balanced nutritionally and that over 85% of hotels use eco-labeled products. Something extra? Tick!
VIE Hotel Bangkok MGallery by Sofitel delivers on all fronts, and even residents or those staying at a different property, should consider the food and beverage outlets – a meal at YTSB is a must.
Reasons to visit: large rooms made feel even more luxurious with extra high ceilings; tasteful Thai style furnishings in rooms and contemporary chic design in entertainment outlets; excellent location for shopping and public transport; La VIE Creative French Cuisine; and Yellow Tail Sushi Bar.
VIE Hotel Bangkok MGallery by Sofitel
117/39-40 Phaya Thai Road, Ratchathewi
10400 Bangkok, Thailand
+66 (0)2 3093 939
[email protected]
viehotelbangkok.com