Words by Sarah Rees
As someone programmed to be busy and exploratory on holiday, it is with great emphasis that I tell you that I simply didn't want to leave this hotel.
I'm not talking about the inevitable wrench of departing paradisiacal Bali for 'the real world', but a daily struggle to drag myself away from the neat, stylish and impeccably arranged confines of the Courtyard Bali Seminyak Resort. It was, in a word, ideal.
From the moment I arrived through a warm but secure welcome (guests have to have themselves and their bags x-rayed every time they enter the hotel) and into the vast, open lobby I felt I'd found a happy place. The Courtyard balances five-star service with a funky vibe, making it just right for those who enjoy attentive service but dislike the stifling stuffiness that can sometimes linger in high-end hotels.
The hotel is designed around a courtyard, with the centre filled with a luscious pool, green spaces and a pulsating pool bar – a triumvirate of fun that provide the vibrant core of this luxurious resort.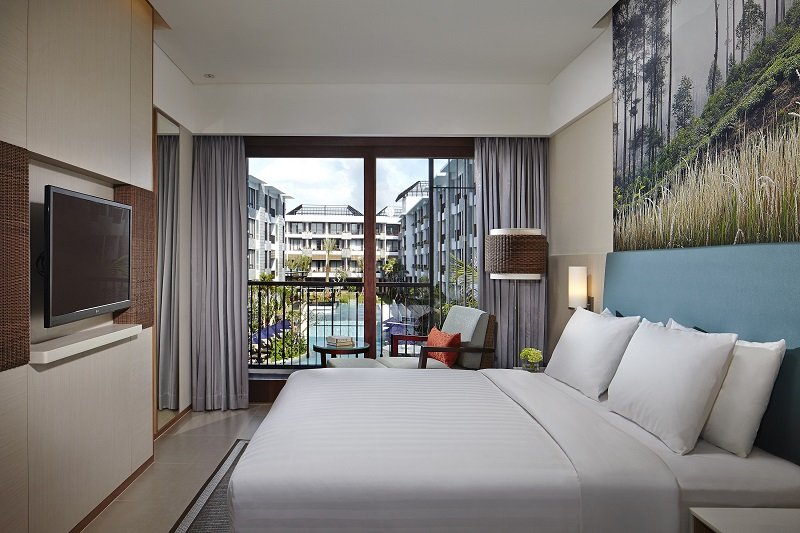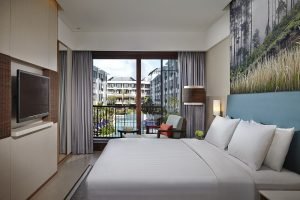 Rooms
Isolation and comfort are easily found behind a guest room door, and I think my deluxe king room was designed for me – how do they manage to think of everything even before you do? Amid the expected features, I was titillated to find international sockets designed to take any plug, complimentary water that was re-filled daily, and toiletries in the bathroom that I would actually want to buy.
There was a docking station for my iPod, a 42-inch flat screen TV churning out more channels than I could count, a capacious rain shower and a featherbed that simply swallowed me up into sleep. It would have been easy to let hours slip away in the room, and yet the gushing sounds of the beautiful swimming pool (visible from every balcony in the hotel) was a constant call of temptation, and it was there, on a comfortable sunbed, that I mostly found myself.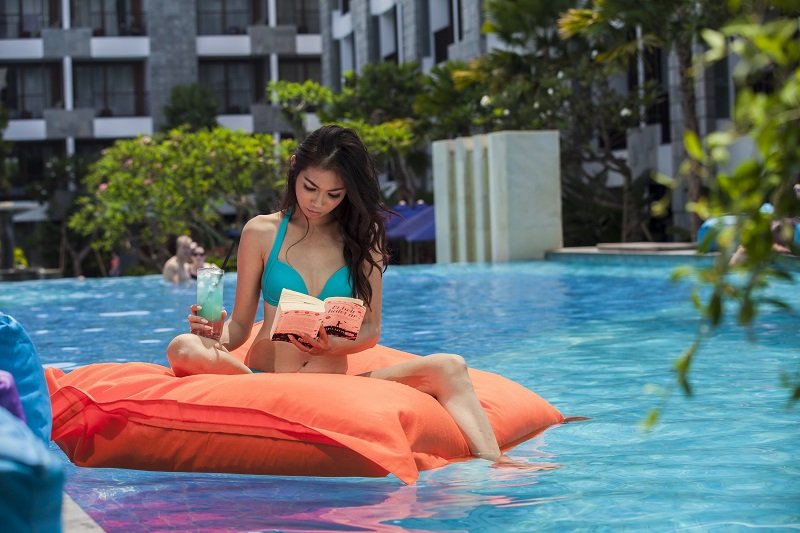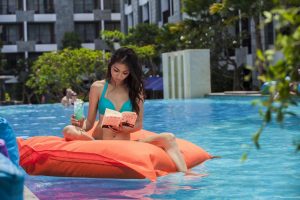 Facilities
Divided into three sections, the pool is yet another example of intelligent design, with every guest able to find their place. The little ones splash in the shallow pool and the revellers bob around the pool bar section, leaving the large main pool for those who like to thrash around or simply wallow on what appeared to be inflatable beanbags (genius!).
Serious fitness urges are more than catered for at the 24-hour fitness centre, where the usual machines, weights and mats are complimented with daily-changing fruit-infused water and the opportunity to arrange a personal training, yoga or pilates session. There are also bikes available to hire if you are brave enough to battle for space with the motorbikes on the narrow streets!
It's easy enough to stagger from a work-out to a chill-out too, as the gym nestles alongside the hotel spa: Zanti The Retreat. This haven of calm offers everything from massages, waxing and treatments to massage lessons and therapy services, and you can pack the kids off (if you have any) to take part in the children's activities that change daily while you indulge.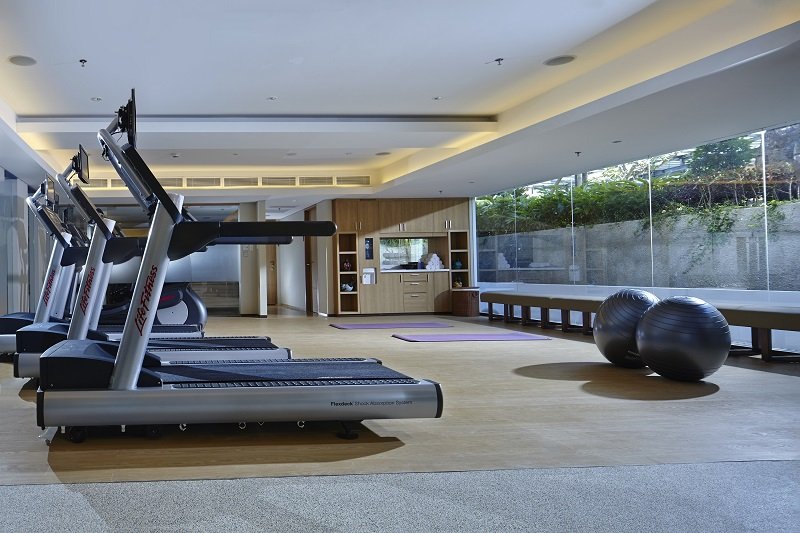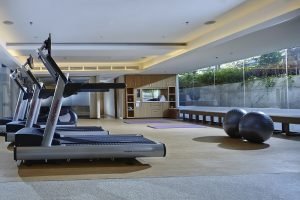 Dining
Even hunger couldn't get me out onto the street beyond the Courtyard because the on-site restaurant Seminyak Kitchen is perfectly placed to enjoy the acoustic evening music or the traditional Balinese dancing during dinner. By morning I preferred the open terrace on the other side of the restaurant, where I could sip my tea and watch the sunrise in the calm sleepy hours before Seminyak properly awoke. The highlight of any meal were the staff, who quickly learnt my name and did everything they could to make my meal experience smooth.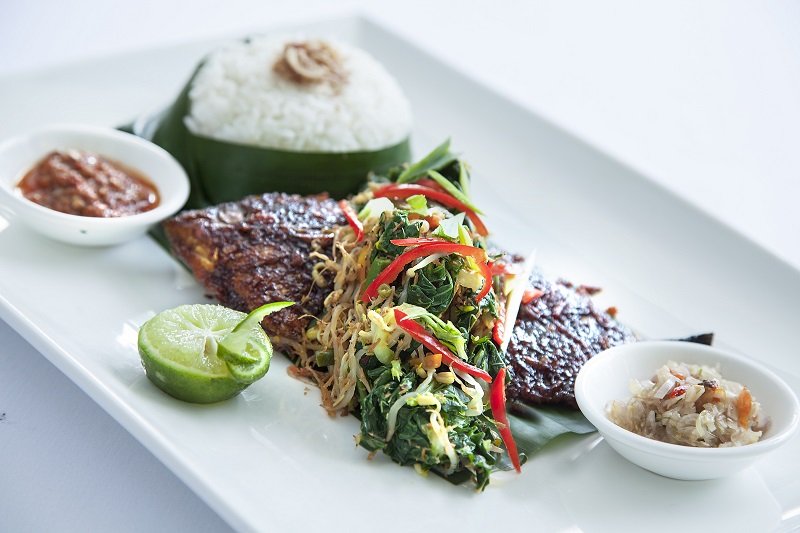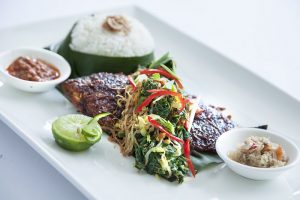 Open for breakfast, lunch and dinner, Seminyak Kitchen has an a la carte menu that offers a satisfying range of both western and Indonesian meals, encompassing starters, mains and desserts. Light salads or hefty 350g rib-eye steak are the two ends of the spectrum, while I can highly recommend the Indonesian specialities, as it is here the chef performs with flair: my platter of Ikan Bakar – grilled fish with Balinese spices – was a highlight.
The Pool Bar is an option for easy meals – burgers and snacks proved popular poolside – but one of the serious highlights for those in need of comfort food to ease down their Pool Bar Signature Cocktail is a taco from the taco truck parked at the front of the lobby.
Yes, a taco truck! It's an inspired idea and epitomises the hint of fun that sets this luxury hotel apart. By mid-afternoon, many a hungry belly was attracted by a choice of tacos (the beef rending is a must-try), cold drinks (mojitos are the way to go) and coffees. Roll from there towards the free popcorn and cotton candy stations in the lobby, and you can waddle back to the poolside very happy!
With total of 287 rooms and suites and the hotel at 87% capacity the nights I stayed, I braced myself for a breakfast buffet melee, but was delighted to find Balinese serenity reigned even here! Breakfast is taken in Seminyak Kitchen where there is ample space and staff to handle any number of diners. The selection was impressive, with local and Western hot and cold food, local fruits and eggs cooked to order in a myriad of styles. Plus the choices varied slightly each day to keep the long-timers interested.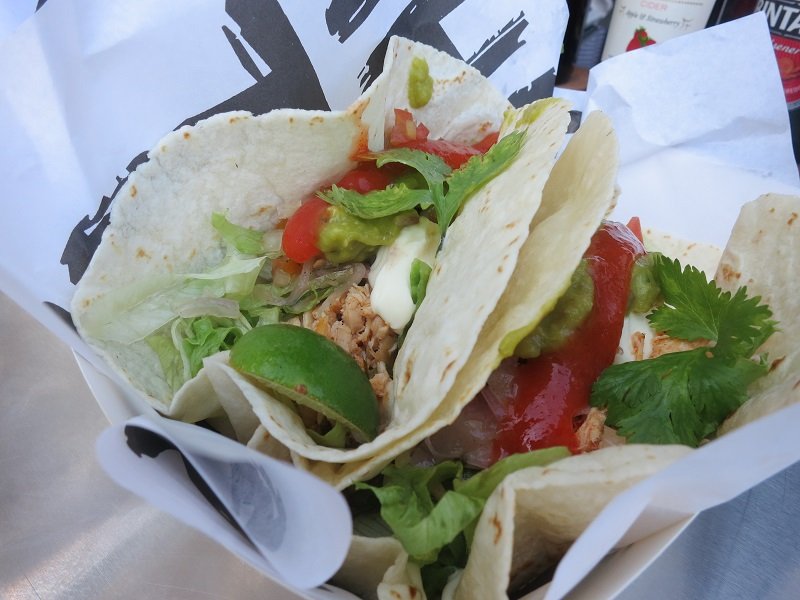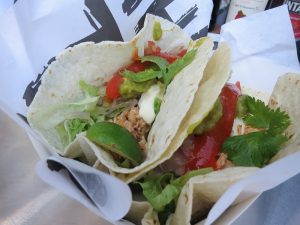 Area
Eventually I forced myself out of the front door, and found, to my delight, that even engaging with the rough and tumble of Seminyak is supported by the exceptional five-star hotel team. A buggy and it's cheery driver was there to drop me at one of three points in the local area to ease my exploration. Closer to home, the hotel is situated moments from a jungle of bars, restaurants, spas, shops, mini-markets and ATMs, so all needs are catered for.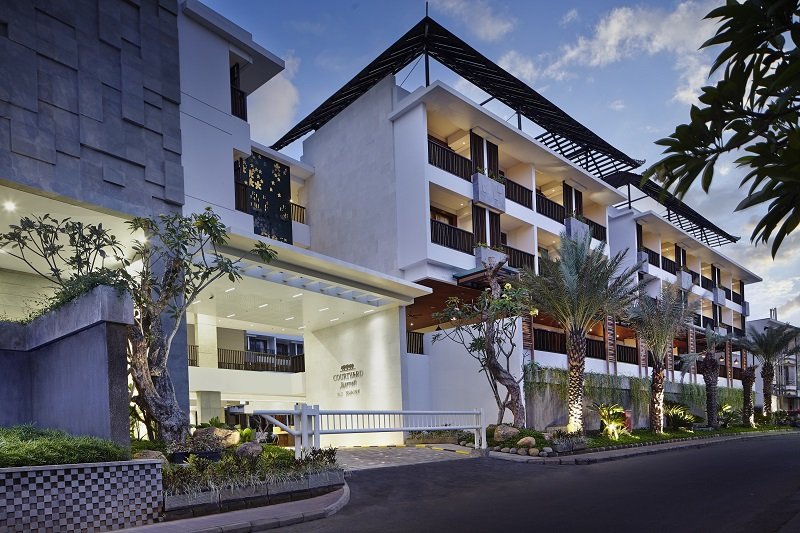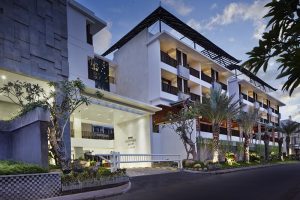 The buggy service also connects the hotel with the beach – a mere five minutes walk but don't resist the indulgence of being looked after! The hotel has its own private area and a beach club that opens daily, although the endless stretches of black sand will call to you if you amble down at sunset. Let the water to wash away your cares as you stroll towards infinity….
For a hotel to stand out in Seminyak – this dense forest of hospitality venues – it must be truly exceptional, and the Courtyard has succeeded in establishing a personality while still delivering in regards to service and standards.
Take it from one culture vulture who usually views a hotel as just a bed – this is a resort that allows you to abandon being a tourist for the far more enjoyable experience of being a guest, cared for and catered to in an environment of vitality and class.
Courtyard Bali Seminyak Resort
Jalan Camplung Tanduk No 103 SP
Dhyana Pura
Seminyak
Bali 80361
Indonesia
+62 361 8499 600