Words Monica Clear   Photos: Monica Tindall
The hotel spa is ubiquitous, but for a good reason.  Whether it is business or pleasure that brings you traveling, there is nothing better than passing a few hours on indulgent pampering.
Mandara Spa at the Imperial Sheraton Hotel, Kuala Lumpur, is well worth the experience.  Founded in Bali, Indonesia in 1995, Mandara Spa now celebrates 20 years of experience, with 42 locations in four countries.  As part of its anniversary year, Mandara Spa will donate a percentage of proceeds to The Bali Children's Project, a non-profit charity registered in the USA and Indonesia, which works to ensure an education for Indonesian children in rural areas (www.balichildrensproject.org).
So you can feel good and do good with one visit.
Walking into the reception area of Mandara, you are greeted with warm smiles from the staff, a comfortable and soothing atmosphere, and a generous selection of coffee, tea, and pastries.
As a party of two, we were led to the couples' treatment room for our visit, with an inviting and private outdoor bathing area, and all the elegant touches of relaxation – an aroma of essential oil, light music in the background, and crisp, clean massage tables.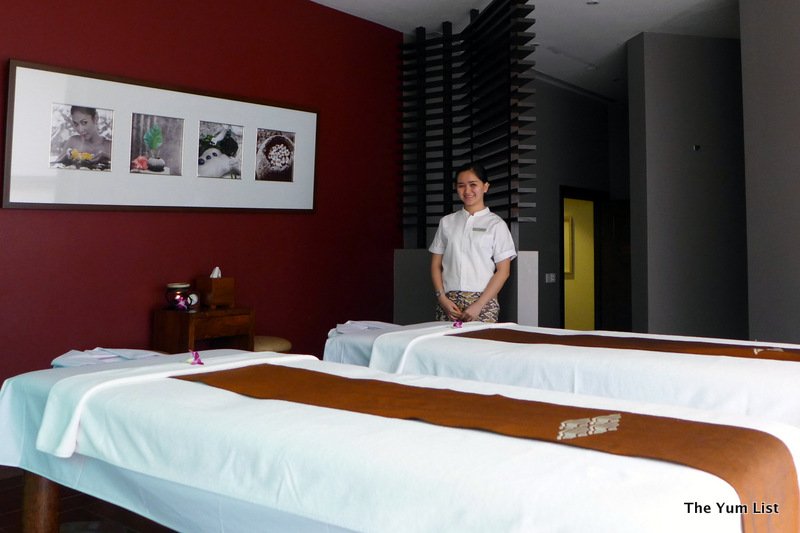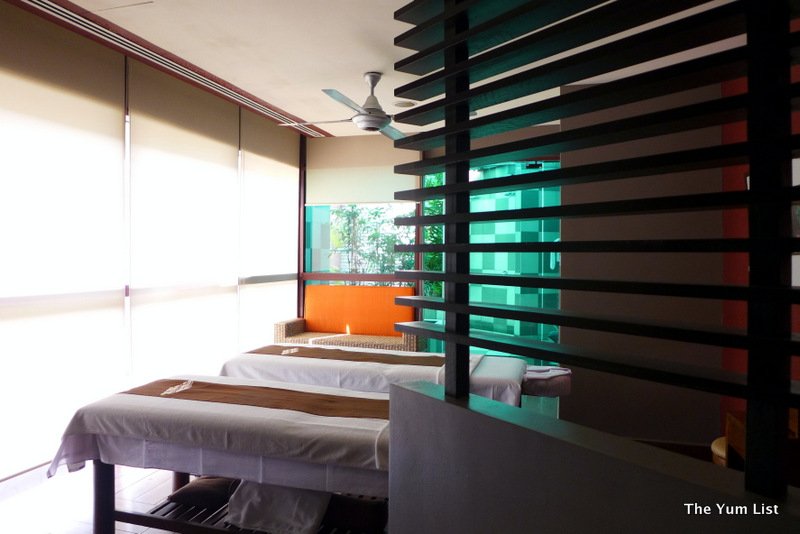 We sampled four treatments for review:  the relaxing Balinese Massage, the deep tissue Muscle Ease Massage, the Elemis White Brightening Facial, and the Pure Nature Facial.
The relaxing Balinese Massage includes a choice of four types of therapeutic essential oils depending on your mood and desire: tranquility oil, harmony oil, island spice oil and Mandara oil.  The masseuse will assist with a fitting choice to heal both body and mind, and using traditional therapy techniques, to relieve tension, improve blood flow, and decrease stress.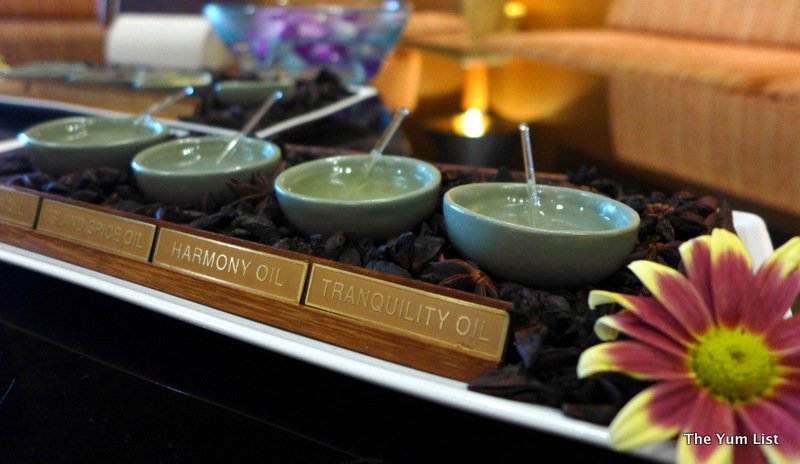 The deeper Muscle Ease Massage will suit sore athletic bodies, and help to relax tight muscles and improve circulation.   Just days after a particularly difficult workout, I wanted the masseuse to work out my aches and pains, and was very happy with the results.  This was not the typical relaxation touch; it felt like my masseuse was getting deep into the areas that needed it.
The Elemis Skin Facial uses specific products that are designed to whiten, brighten, and combat aging of the skin.  Each facial is customized to your skin type and combines cleaning, conditioning, and facial massage.  There was a distinct glow to the skin afterwards and a more even tone overall.
The Pure Nature Facial uses no harmful preservatives or additives in the treatment.  I chose a cleansing and rejuvenating facial for normal skin, but if you suffer from dry or oily skin, there are matching products.
The soothing light touch of fingers, the smell of cucumber and melon cool against my skin, left my face soft and smooth to the touch.  I loved the multitude of senses throughout the treatment, and still felt the smoothing affects days later.
Although we didn't have enough time to indulge in all the other amenities, you should do so.  Experience the steam room, Jacuzzi, sauna, relaxation lounge, fitness room and outdoor pool, and create a retreat that lasts for hours and rejuvenates for days.
As part of their anniversary special, Mandara Spa is offering the Balinese Massage for 1 hour, 20 minutes at the cost of RM310.  Considering the quality of this massage, the spa amenities that are included, and the philanthropic donation to the Bali Children's Project, we highly recommend this option.
Life is short.  Treat yourself.
Reasons to visit:  wide choice of treatments, some using natural products; quality amenities included in price; friendly and knowledgable staff; anniversary massage special that includes donation to charity.
Mandara Spa
Sheraton Imperial Kuala Lumpur Hotel
Jalan Sultan Ismail, 50250
Kuala Lumpur, Malaysia
Phone: +60 3 2717 9966
[email protected] 
www.mandaraspa.com
Mandara Spa is open daily from 10 am til 10 pm