Words: Amanda McArthey    Photos: Monica Tindall
61 Monarchy oozes class and sophistication and just like its sister bar – Hyde 53M – it is a speakeasy tucked away in an unassuming stairwell of Damansara Uptown. The key difference? It's a specialized whisky bar and lounge, and is home to over 300 bottles from around the globe. From whisky novice to aficionado, everyone will find something suited to his or her tastes, budget and proclivities here.
Behind a sliding door, we step into a little escape and enter a world that is set like a vintage colonial bar: dimly lit with interesting décor and mantle pieces, with wood accents all around and a burst of colourful cushion covers, not to mention the bar that boasts an impressive collection of whisky.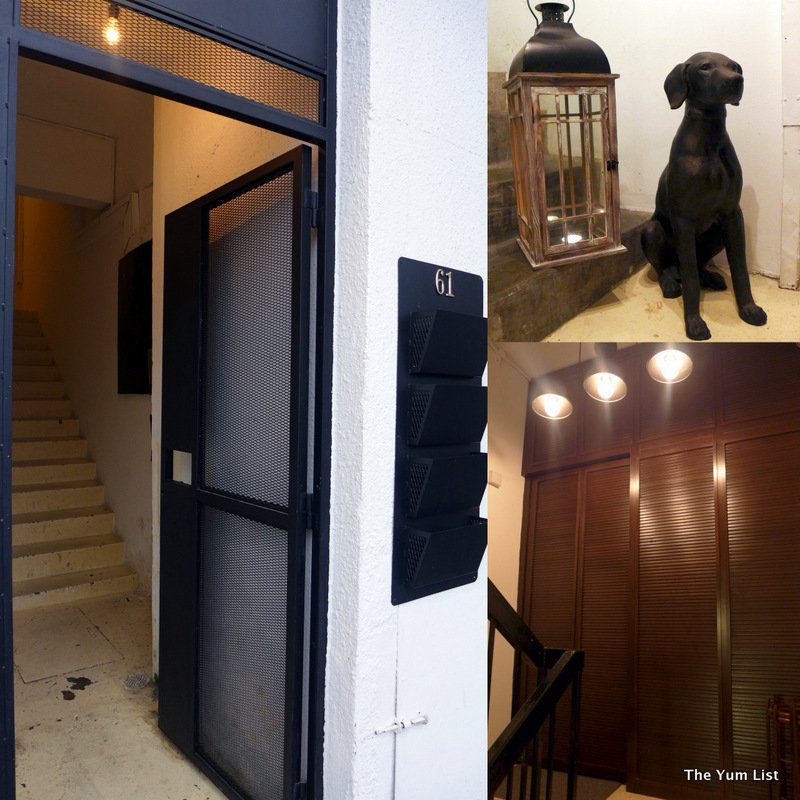 We hear classical jazz tunes including the likes of Billie Holiday, a sultry array of music that gets us into the mood for a warming glass of whisky and deep conversation.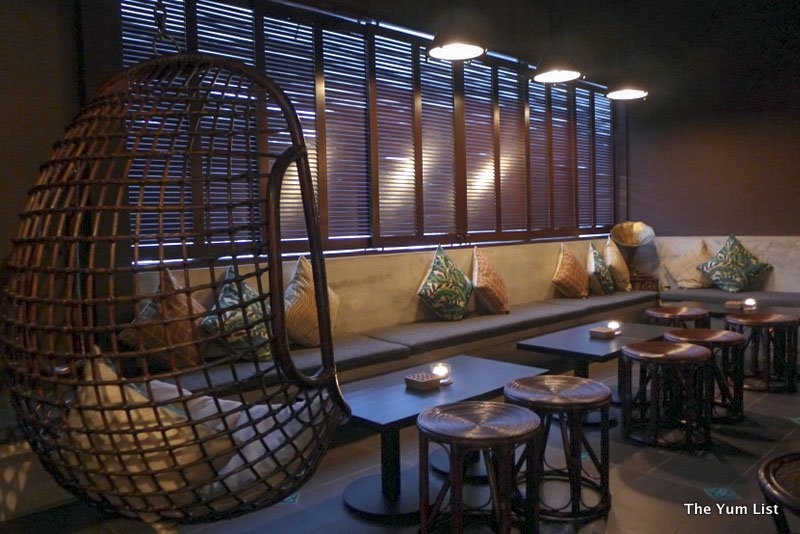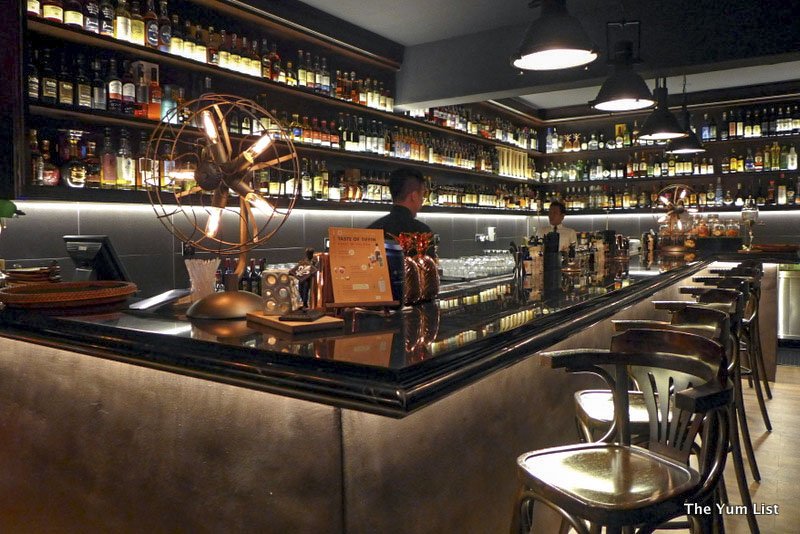 We meet Chris Chai, the bar manager who is the closest I've come across to a walking library of whisky facts – he takes good care of us throughout the night. I'm new to whisky so Chris recommends trying a whisky flight (ranging from RM95 to over RM300, depending on the quality).
Being a novice, the menu was a little intimidating at first. It showcases a huge collection of whisky from well-known labels such as Singleton and Glenlivet to treasured premium Japanese brands such as Karuizawa – where do I even begin?
Thankfully Chris is on hand to walk us through the various flights we sample and provides in-depth descriptions of each – not just the taste, but we too learn a little about the whisky making process along the way.
The Compass Box Flight (RM105) offers four labels, Hedonism, Ayla, The Lost Blend, and The Peat Monster. We start off with Hedonism. It's a sweeter and lighter make that is ideal for whisky beginners. It's easy to drink and this has to be my top pick of all the whiskies I try. As we progress though the flight, flavours become progressively smokier with a culmination in the Peat Monster. Upon initial whiff I'm hit with an intense smokiness, which is followed up in the palate.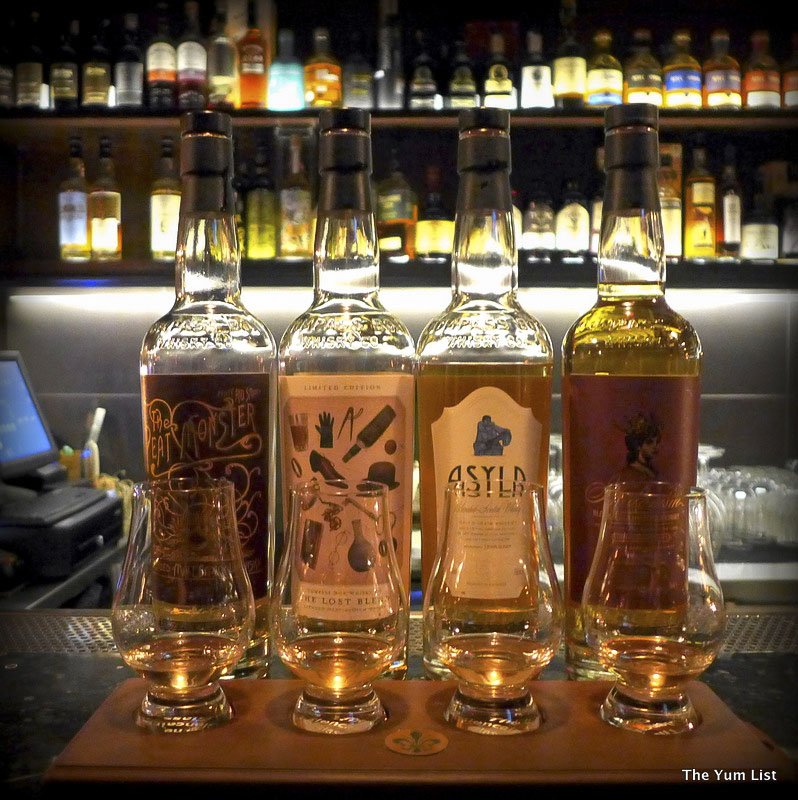 For a more traditional flight, we sample The Classic Malts Tasting Flight – Assorted (RM95) which holds Talisker 10 – Isle of Skye, Oban 14 – Highland, Singleton 18 of Glen Ord – Highland, and Lagavulin 16 – Islay. These are various regions in Scotland and their flavours are distinctive based on the distillery. Talisker blend is clean and has a slight saltiness to it, a perfect pair with some of the seafood bar snacks we're nibbling on. Out of this flight though, Singleton was a unanimous favourite with myself, Mon and Caning.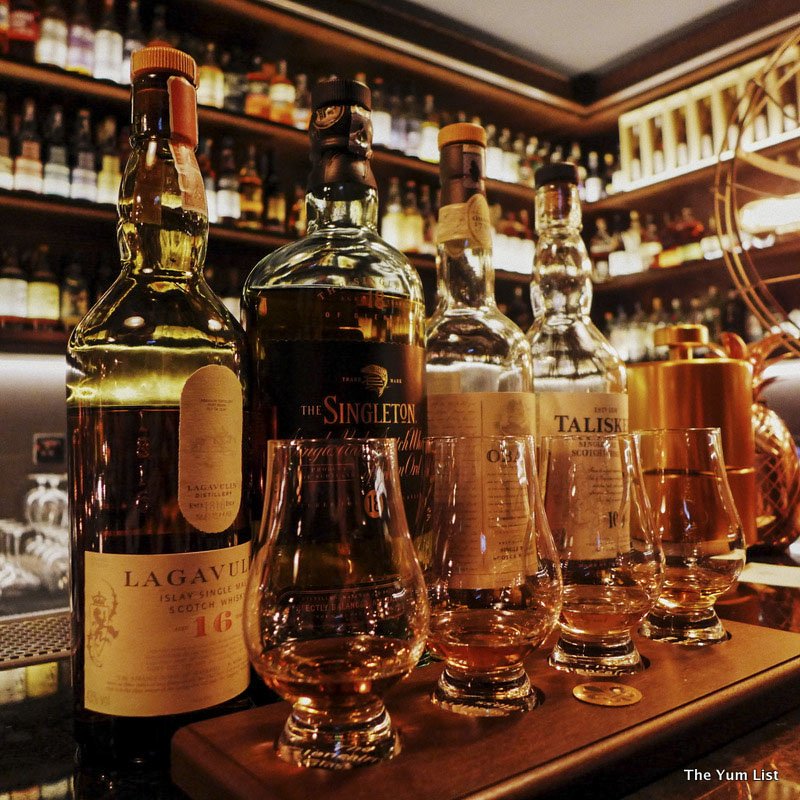 Japan has taken whisky lovers by storm over the last decade, and we're pleased to try the Taste of Japan – Ichiro's Malt (RM210). Before we begin, Chris shares its interesting history. Ichiro is actually the owner of the Chichibu distillery, which is Japan's youngest distillery. He is the grandson of its previous label known as Hanyu whisky (which went bankrupt in 2000). Ichiro's Malt series typically involves the blend of old Hanyu stock and new Chichibu productions.
Giving us a taste of that double distillery blend from the flight is the Pure Malt Double Distillery whisky. As we sipped, we noticed spice, oak, and a few notes of fruitiness too. Also worthy of mention is the Mizunara Wood, which is unique as it has been aged in casks made from a 100-year old Japanese Mizunara oak trees. Upon first sip, the woodiness from the oak presents itself and there's a mild bitterness in the undertone. It's quite a light whisky and I found it relatively easy to drink – another one of my top picks.
Before ending our whisky trials, we get a taste of something none of us has seen before – Edradour Whisky, from the smallest distillery in Scotland. With a mild sweetness, a whisper of oak and hint of spice in its lingering edge, it's a pleasant conclusion to the whisky section our explorations.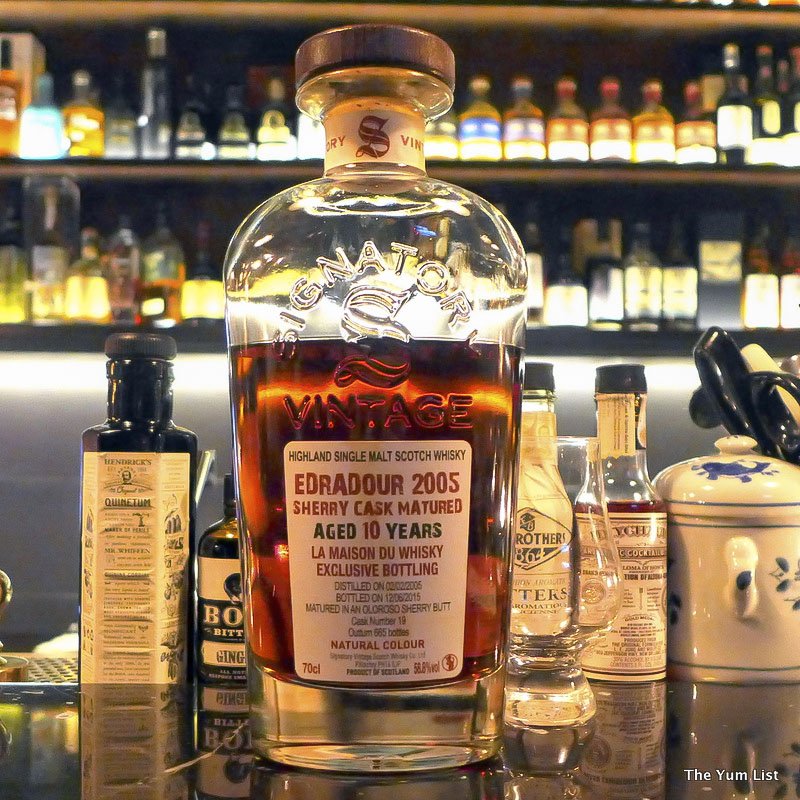 Great news for new whisky drinkers like myself is that 61 Monarchy also offers wine and whisky based artisanal cocktails – hooray! We try their Rhubarb Sour made from their own house blend of rhubarb syrup, bourbon, lime, and egg white. The Blood and Sand adds Vermouth and cherry liqueur to a whisky base, with cherries to garnish. The scent and flavour of whisky was a noted but a subtle component of each cocktail. I feel this is a perfect way to begin to uncover a whisky palate.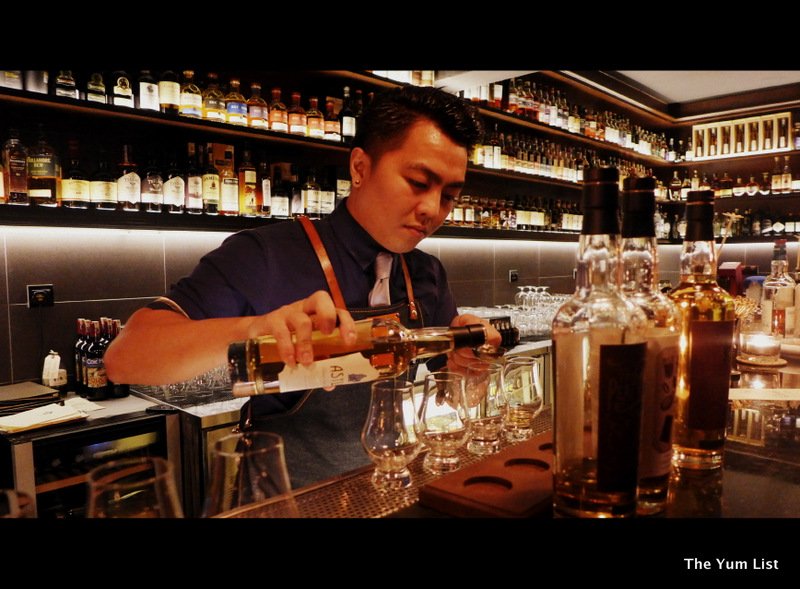 61 Monarchy has an impressive Bar Bites menu. Rest assured you will find no peanuts or greasy chicken wings here. Beautifully seared Hokkaido Scallops (RM38), torched with wasabi mayo, daisho sweet sauce, furikake mix and bonito flakes are so tasty you might consider not sharing. A half-dozen fresh oysters from the USA (RM45) were plump, juicy and fresh with a taste of salt from the sea, and the Salmon Tartare on dark rye bread slices were filling and flavoursome bites.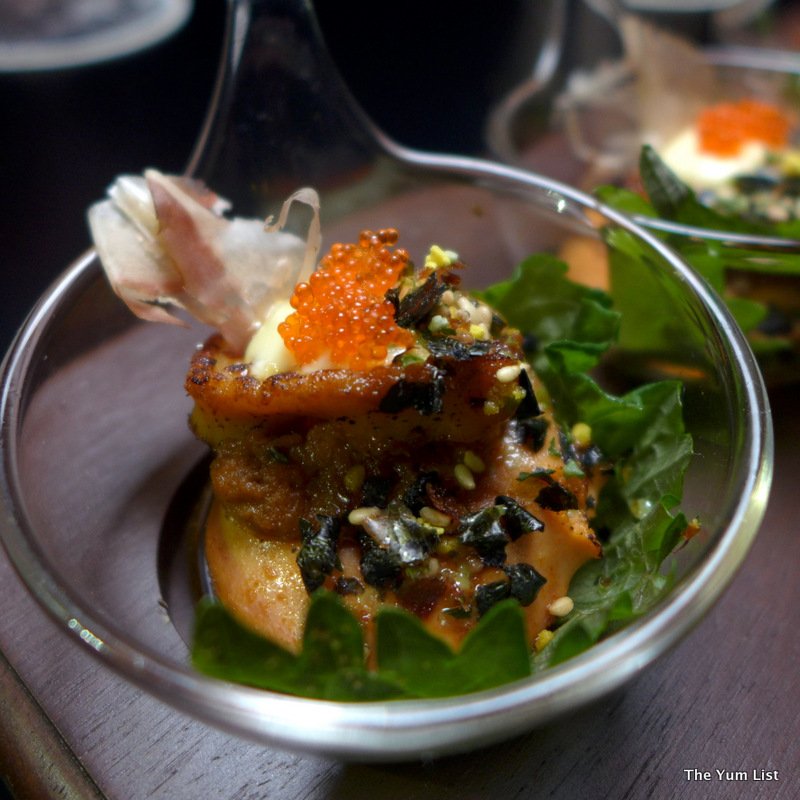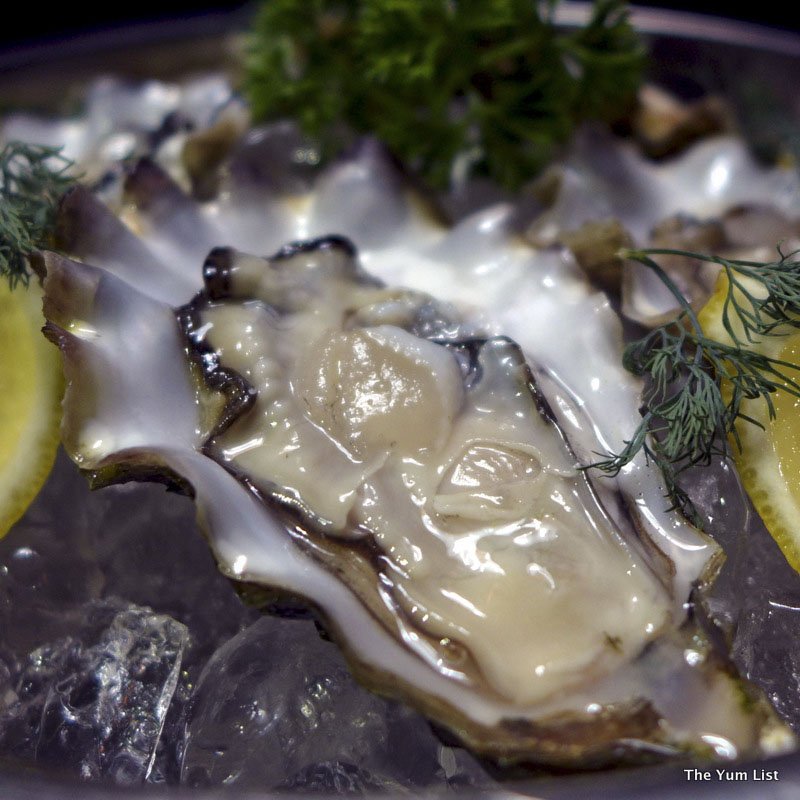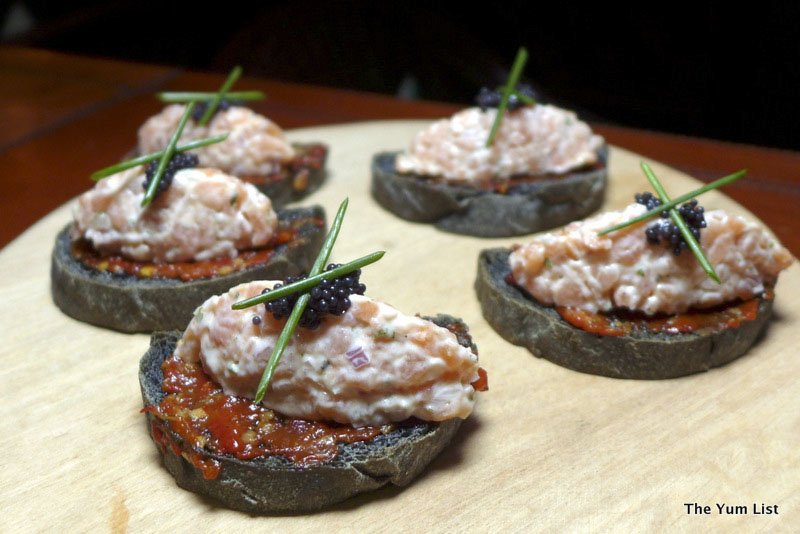 61 Monarchy is set to be one of the most frequented and prime whisky bars in KL. Their well informed bar staff, large collection of whisky, and unique setting makes this an impressive speakeasy, well worth the drive if you live on the other side of town, and a locale to be cherished (lucky you!) if you live nearby.
Reasons to visit: classy setting; superb whisky collection; extremely knowledgeable staff; excellent bar bites.
61 Monarchy
Whisky Bar
Jalan SS21/1A,
47400 Petaling Jaya
Malaysia
+6 03 7733 2303
[email protected]
www.facebook.com/61monarchy
Opening Hours:
Closed on Sundays.
Mon – Sat: 5pm – 2am