Cecilia Michán & Monica Tindall
I have been a vegetarian my entire life, so when The Yum List asked me to write a review on WTF, a 100% vegetarian restaurant, I thought I was the perfect candidate. This has been my whole life experience. This is what I know. I was introduced however to a whole new collection of dishes that has expanded my vegetarian horizons and opened up another yummy place for veggie-loving me to enjoy in Kuala Lumpur.
The restaurant is conveniently located on a residential street, nestled with other small businesses, on the other side of the main road to Bangsar Village. The kitchen uses no MSG, cholesterol-free oil, no eggs, Australian vegetarian cheese only, they make their own bread.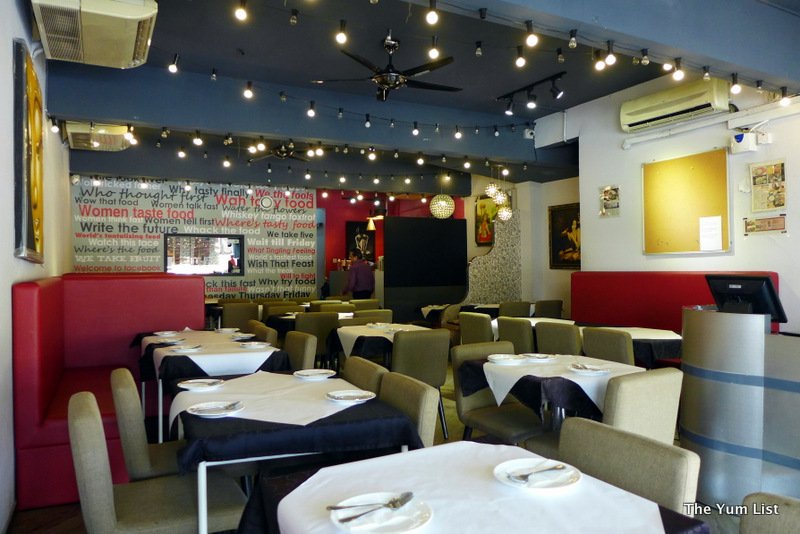 As soon as I arrived, I was greeted by one of the partners of the restaurant with a warm smile, clearly eager for us to start tasting the recently revamped menu. But, before we began, I had to know the answer to what most of you are probably asking as well, "Why WTF?' This acronym might raise the eyebrows of many, and I was curious. He smiled and laughed and stated he wanted to break the stereotype of what people think of most, typical Indian restaurants. They were brainstorming ideas, one of them cursed, and this sparked the idea for the name of the business. There is a wall inside the restaurant that plays with various representations of the acronym; women taste food, write the future, water the flowers, wait till Friday, welcome to facebook, whatsapp twitter facebook, where's the food. I thought this was a creative way to show the fun and humor behind the owners of the restaurant.
Two new soups launch the updated menu. The first, Spinach (RM14) is made with cream and onion, has a smooth texture, and felt healthy with full flavor. The Pumpkin (RM14), is combined with carrot, potato, yellow onion, cream and black pepper. With a mild sweetness to it, it woke up my taste buds, making me excited to try more of the menu.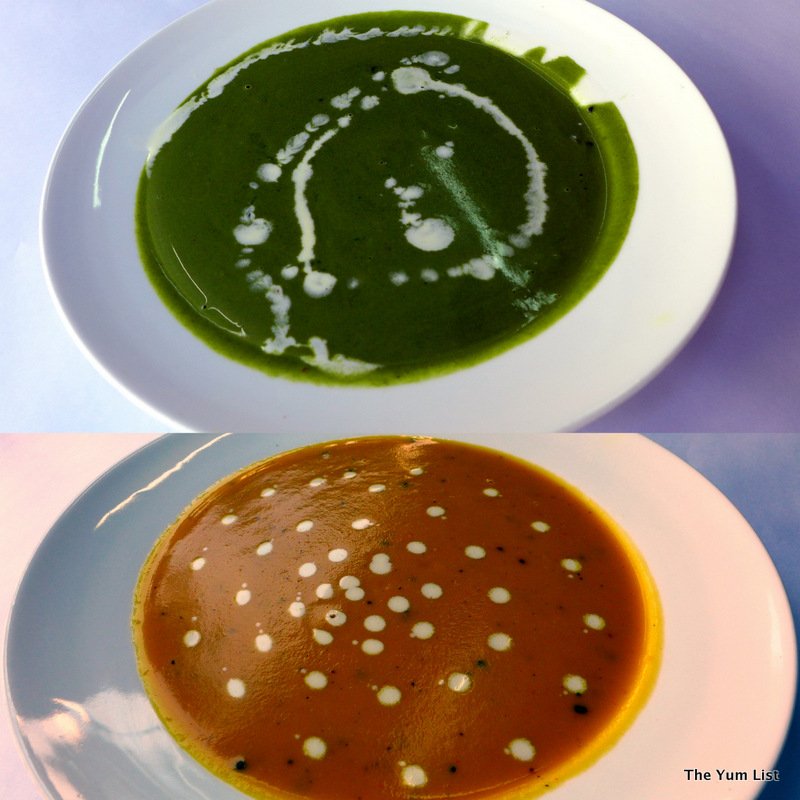 There is a great range of dishes ideal for snacking and sharing on the menu. The first we tasted was the Fried Momos (RM18). These Nepalese inspired dumplings are cooked quickly at a high temperature, producing a crisp yet not oily pastry. They came filled with shredded vegetables (carrot, spinach, broccoli, longbeans, cabbage), and the dippings of soy sauce, vinegar and a chili garlic sauce were perfect accompaniments.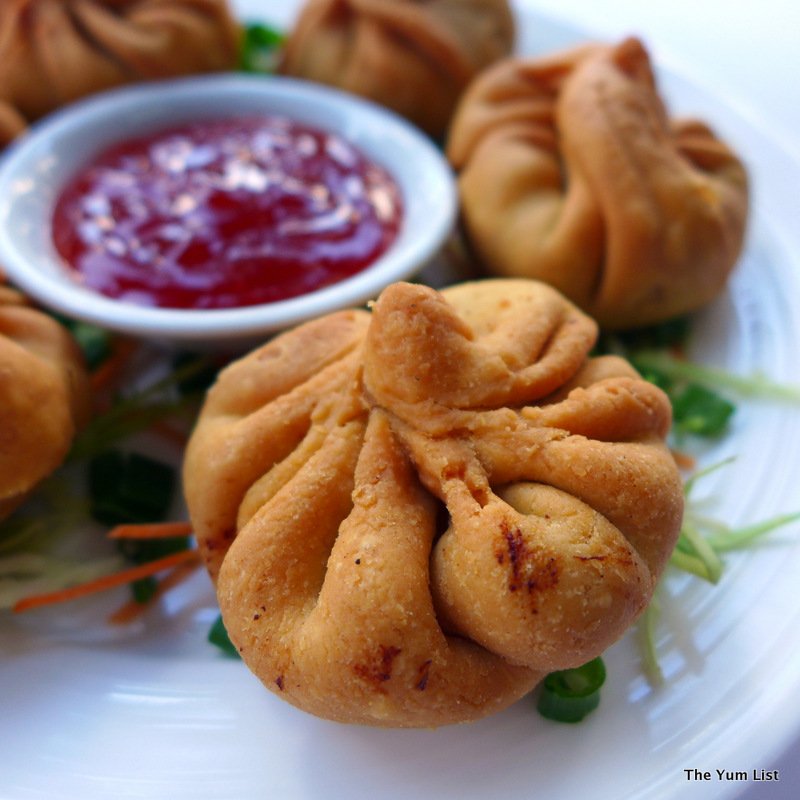 I felt as though I was on a little adventure with the next snack, Pani Puri (10 pieces RM13). Crisp spheres of semolina are first cracked (much like a boiled egg shell) to create an opening to the hollow inside. One at a time they're then filled with a stuffing made of potato, brown chickpeas, chili and green beans, and topped with tamarind and date sauce. Finally you top them up with a liquid of mint, coriander and lemon, and quickly pop the whole ball into your mouth before it ruptures. They're both tasty and fun.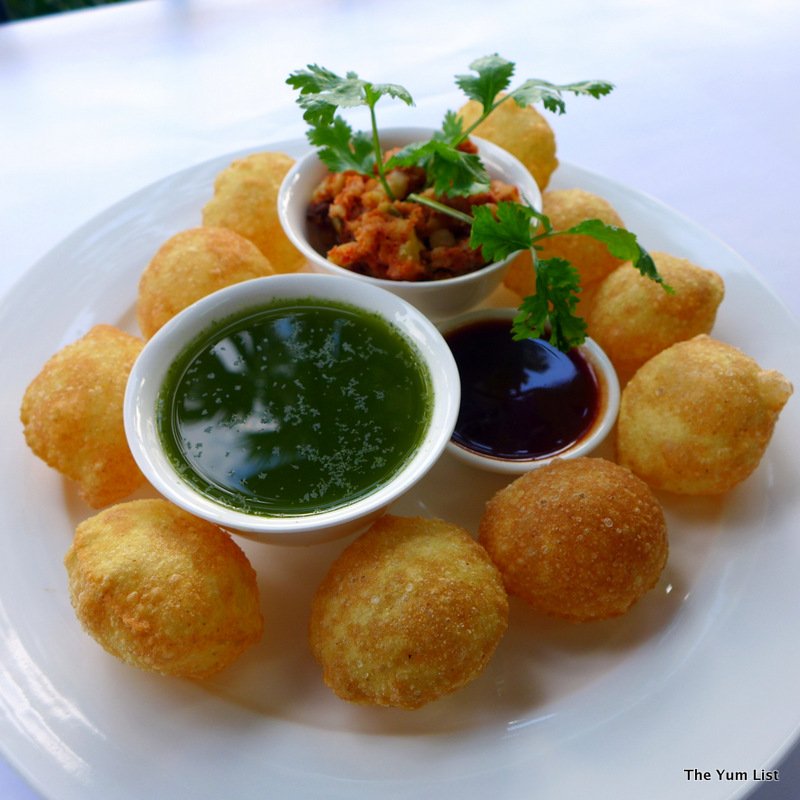 The recipe for Multani Paneer Tikka (RM20) hales from the south of India, but the cheese is made in-house from buffalo milk sourced locally. Thick soft fresh layers of cheese are presented in a double layer and stuffed with cottage cheese and onion – another delicious bite.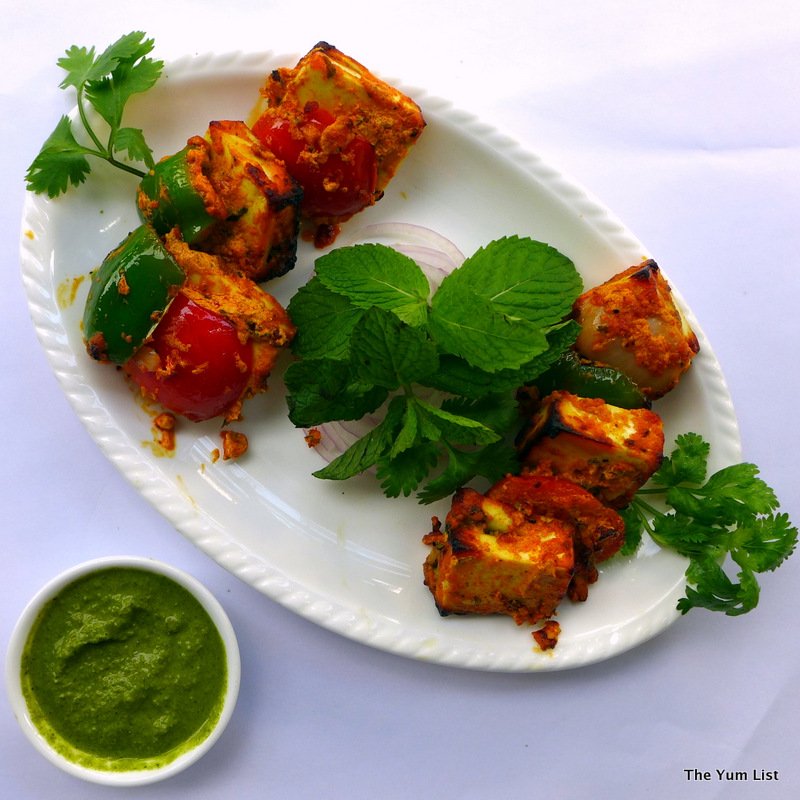 The famous WTF Pasta Sizzler (RM28) gave the impression of an Indian-Italian dish to me. All the carbs I crave in one meal: risotto (cheese, rice, chili flakes), saucy red penne with bits of broccoli with tiny red peppers, and corn cheese balls on the side. Be sure to get a good run in before a visit if you plan on ordering this calorie packed stack.
Another eye boggling plate was the Tandoori Platter. Although we sampled from a smorgasbord selection (pictured below), all items are sold separately. Sheekh Kebab (RM16), Shammi Kebab (RM16), Tandoori Broccoli (RM16) and Paneer Sheekh Kebab (RM18) and brandished that distinct tandoor edge.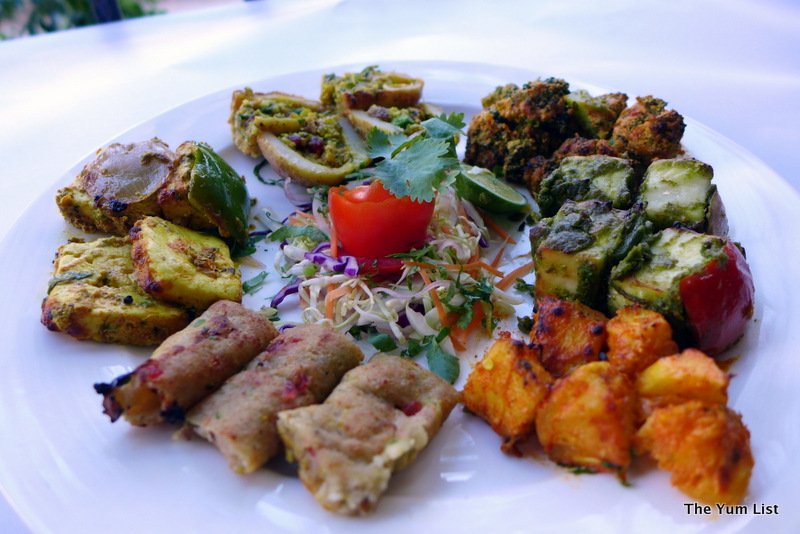 Yet another hearty plate was the Stir Fried Veggies and Brown Rice Sizzler (RM28). Small eaters might want to share this monster. Mon particularly like the choice of brown rice in this dish.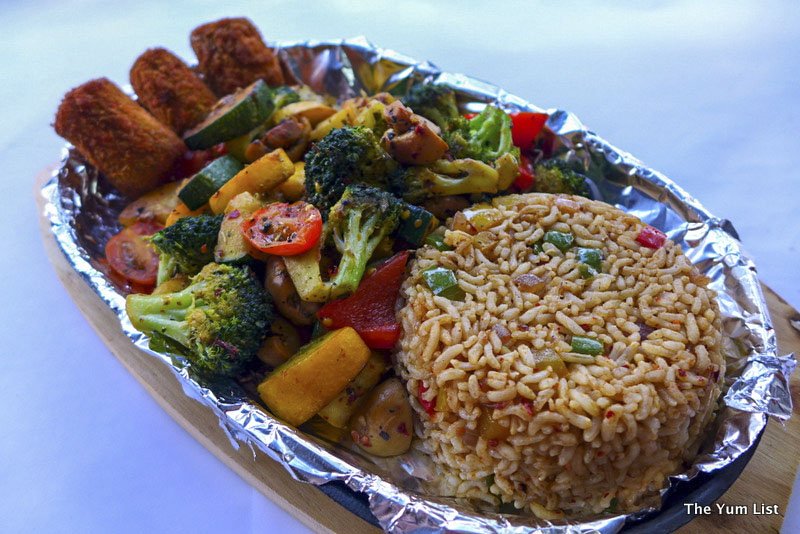 We couldn't have visited an Indian restaurant without a selection of curries and breads and WTF did not disappoint in their offerings. Any number of flat breads can be served with the curries, with Vegetable Kolapuri (RM20), WTF Aalu Gobi Ka Bharta (RM18) and Methi Matter Malais (RM20) all satisfying choices. Tava Vegetables (RM28) and WTF Ghunghat Wali Subzi (RM22) are equally good picks.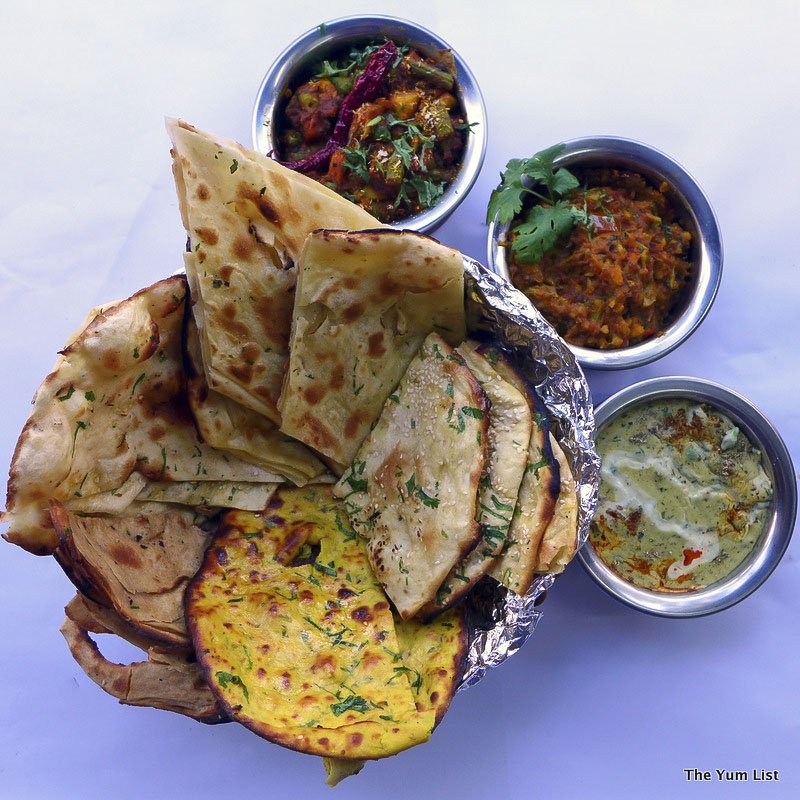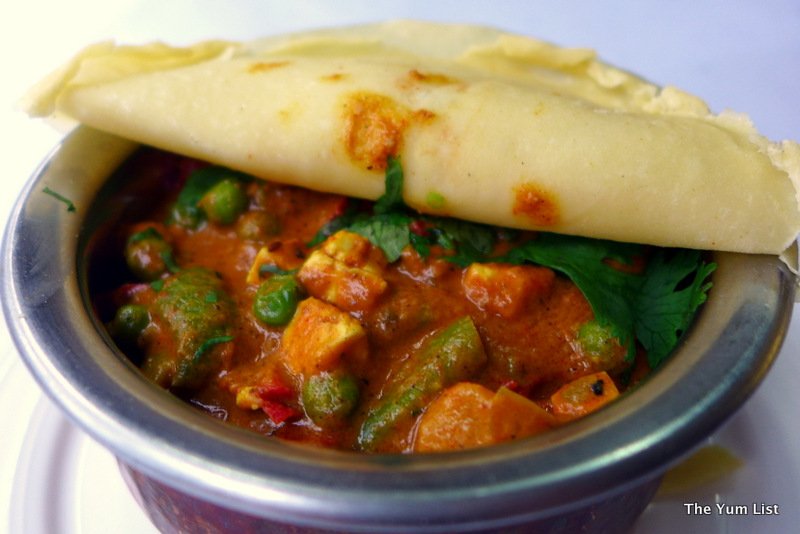 Do save some room for drinks, as they are so flavorful and packed with goodness that some could even be substituted for dessert. The Mango Bliss (RM18) is one such example, made with fresh mangoes, a basil seed base, topped with a scoop of vanilla ice cream (no eggs), and sprinkled with sliced almonds – spoon recommended.  An assortment of fresh juices comes in enticing combinations. Watermelon Chiller, Detox Cooler, Pineapple Detox, and Orange Mint Cooler each have their charm. Remember to ask for 'no sugar' if you prefer just fruit.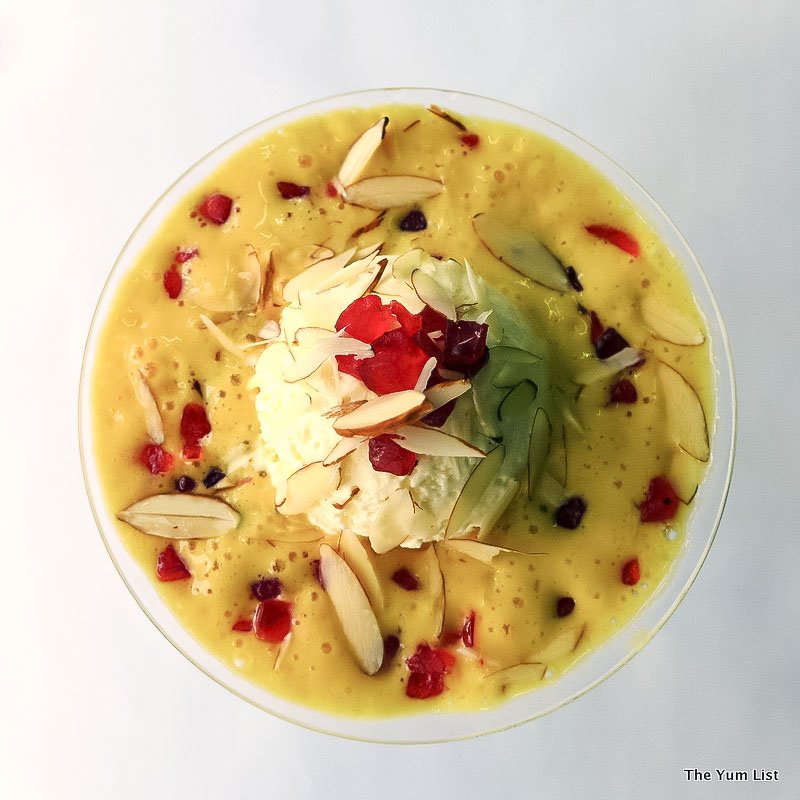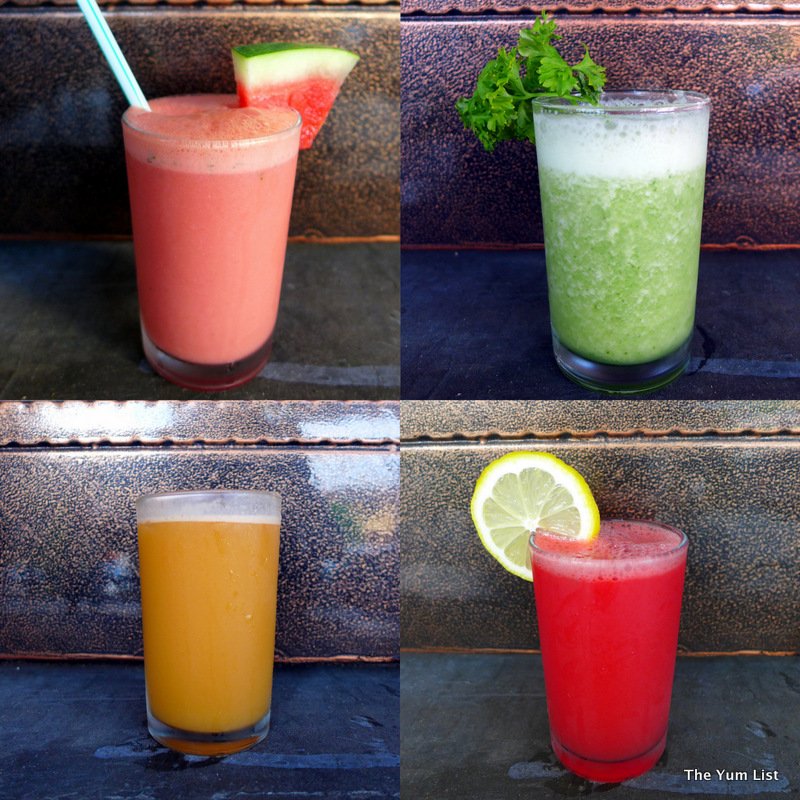 And, while on the topic of sweets, the WTF Falooda (RM18), a famous North Indian dessert, is layered with rose, strawberry, mango, ice cream, vermicelli, and topped with saffron, almonds, milk and cubed cherries. It appears as a drink but do not be fooled, this glass could easily take up the tummy space of an entire meal.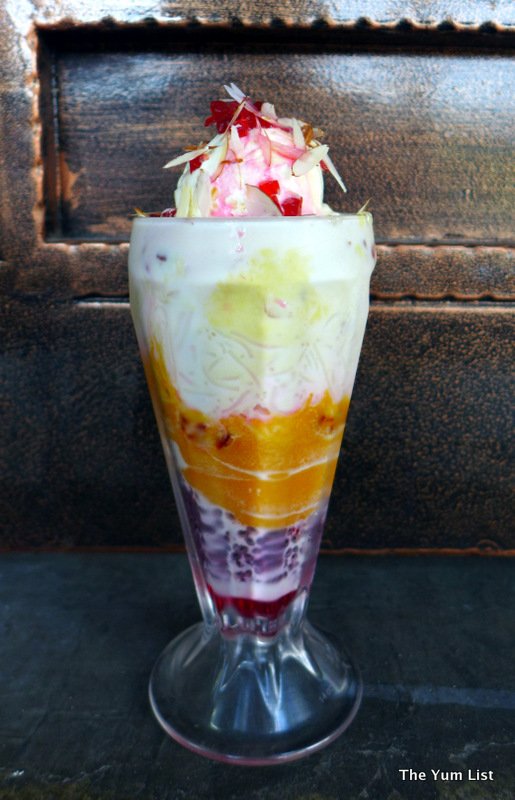 WTF has a chef dedicated solely to the making of Mithais (sweets). Unlike the overly saccharine sweets often associated with Indian cuisine, WTF significantly reduces the sugar content of their recipes, and color and flavor all come from natural ingredients. A few of my favorites from the sampling were: Date and Chocolate Barfi (made with an edible silver layer); Chum Chum (a specialty sweet made from curdled milk from West Bengal); Kaju Katli (cashews with edible silver garnish); and the Mali sandwich (cream sandwich with almonds).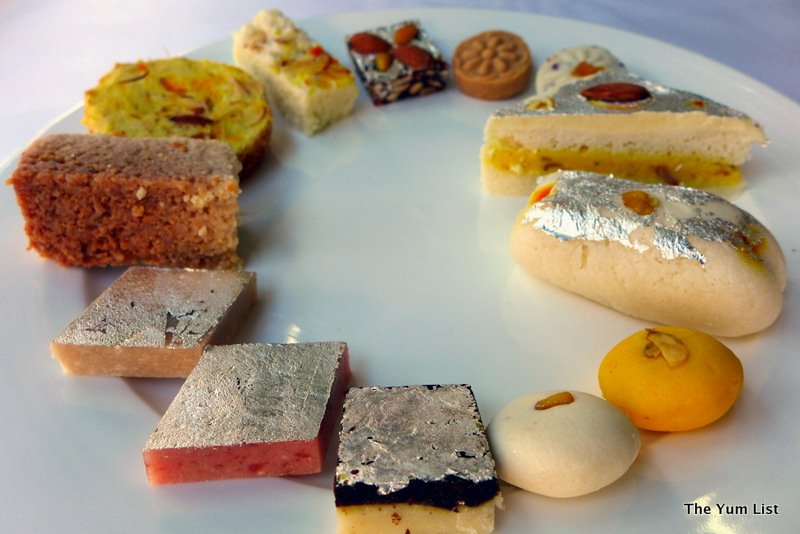 There are an overwhelming number of items to choose from at WTF. With nine chefs however, each dedicated to his own specialty, just about anything we ordered was well prepared and full flavored.  I highly recommend visiting with a group of friends so that you can try multiple dishes.
Reasons to visit: comprehensive selection of Indian vegetarian dishes; efforts made to reduce sugar, unhealthy fats and eliminate MSG; our favourite dishes – Multani Paneer Tikka, Pani Puri, Mango Bliss, Spinach and Pumpkin Soups.
WTF (What Tasty Food)
98, Lorong Maarof, Bangsar
59100 Kuala Lumpur, Malaysia
+6 019 261 7070
[email protected]
www.wtfrestaurants.com.my
Open Mon – Thu: 11:30 am – 10:00 pm
Fri – Sun: 11:30 am – 11:00 pm