Words: Shaun Humphries    Photos: Monica Tindall
I sometimes like to escape. Not for long and not completely, but I do enjoy altering my reality once and awhile. In KL, that can (at times) be difficult with the daily diet of traffic jams and mind-numbing shopping malls. However, when I recently walked into Sassorosso on a sunny Sunday afternoon, I was magically and instantly transported to an eatery somewhere in Italy.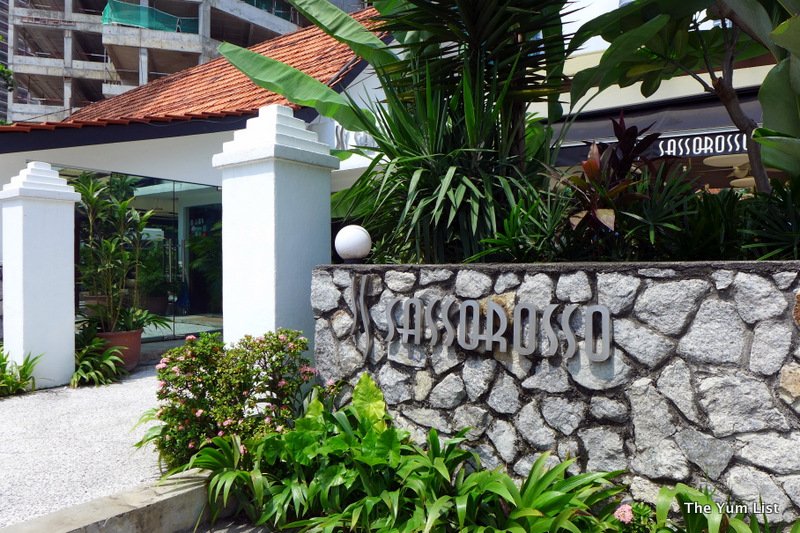 An old guy puffed on a cigarette at the bar, decorative bottles of grappa glistened in the foyer and a giant wine cellar showed off the most impressive Italian wine collection I have ever seen (besides when I was actually in Italy). And that's not to mention the smell of freshly baked bread or the sounds of Italian chatter coming from the other patrons.
For the past (almost)10 years, Sassorosso has offered this escape all the while delivering simple, fresh and delicious Italian food. And the man behind it all is the restaurant's founder and owner Giovanni.
"I believe in the old school way of preparing food," said Giovanni, who moved to Malaysia 18 years ago. "Great food is really simple. We use the best, freshest ingredients we can get and we give people lots of it. I don't want anyone leaving hungry."
I can vouch for Giovanni. He is a man of his word. Not only did we not leave hungry, we weren't thirsty either.
Our thirst was initially quenched with two very refreshing Italian craft beers. The blonde Magni La Chiana and the double malt Magni L'Ambrata (RM26/bottle) were both refreshing and full of taste. Both were the perfect tonic to the many standard KL brews I had sipped on the night before.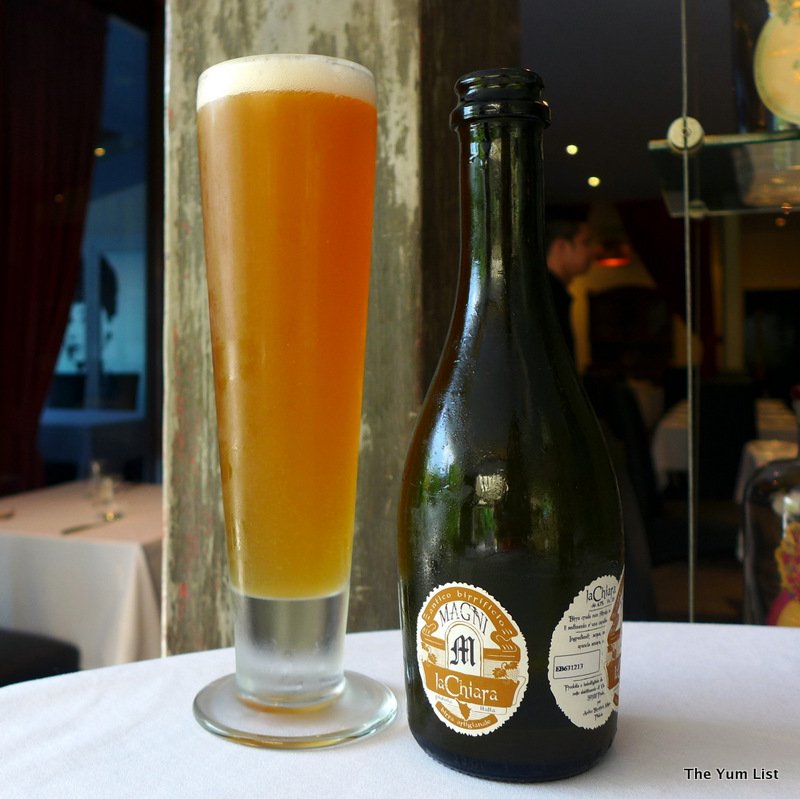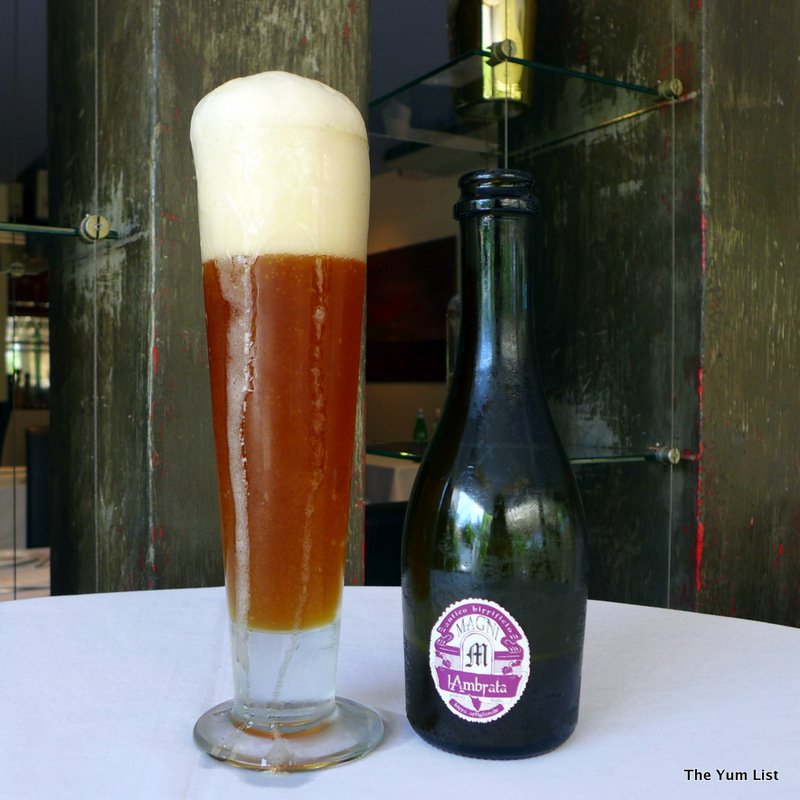 Next came the wine. Unlike many restaurants that simply sell their cheapest wine by the glass, Sassorosso offers six different wines by the glass (which are also imported from Italy) ranging in kind and price.
We started with the Venica & Venica Sauvignon Ronco del Cero 2012 (RM52/glass or RM258/bottle), which is filled with fruity and floral aromas and tastes. This light, easy drinking wine went perfect with our starters and vegetarian dishes.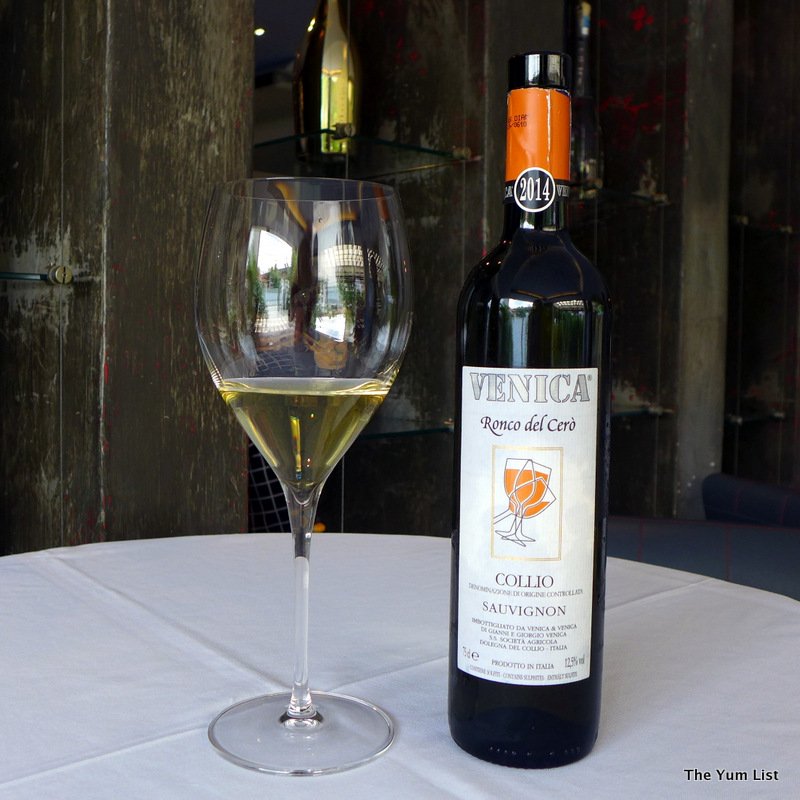 We also sampled a glass of Lugana San Benedetto, Zenato 2013 (RM39/glass and RM198/bottle). Pale lemon-green in colour, San Benedetto Lugana offers refreshing hints of peaches, citrus, bananas and herbs. Another easy-drinking wine this one went well with our bread and anything containing cheese or veg.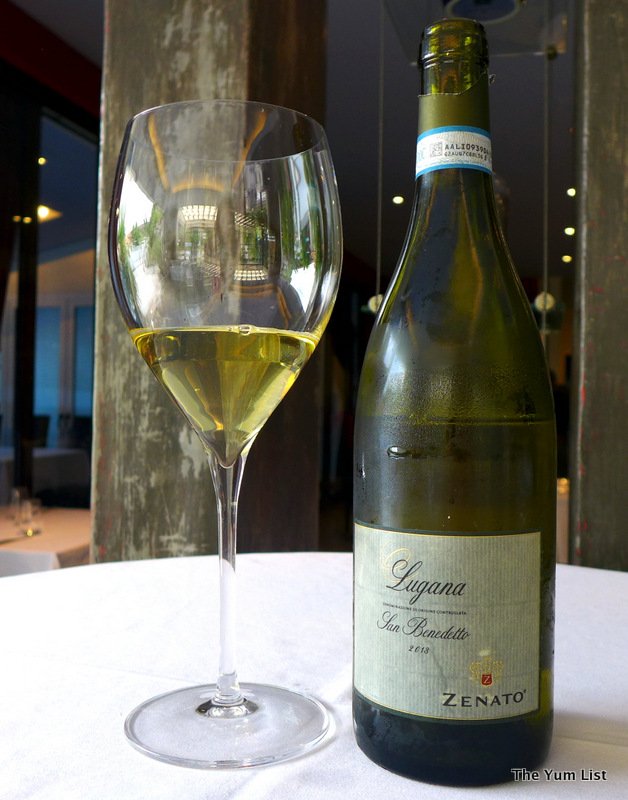 Moving to the reds, we tried a glass of Nero di Troia, Rosso Romanico Riserva (2005) from the Cefalicchio winery in southern Italy (RM42/glass or RM208/bottle). This is an organic wine with intense dark dry fruit aromas and spices. It's rich and beautifully balanced – perfect for drinking with a tender red meat dish.
The Querciolaia Sangiovese, Cabernet Sauvignon (2008) from the Castello di Querceto winery in central Tuscany (RM68/glass or RM378/bottle) starts intensely with tastes of bold cherry, crushed black pepper, clove, dried currant and tobacco. It's velvety and rich and I could have drank lots of it in a hurry if I wasn't careful.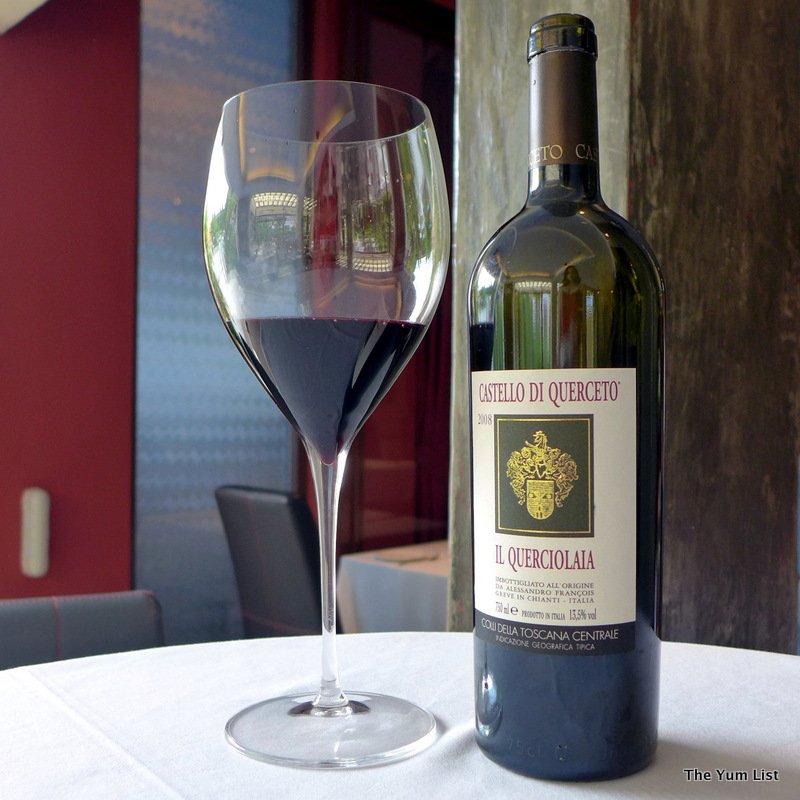 The food parade began how all good Italian meals start – with bread. The complimentary bread basket served with all meals contains a variety of freshly homemade and warm creations. Crunchy pizza bread, focaccia bread with onions and walnuts as well as baguettes are piled high for sharing.
Our appetizers began with the explosive and creamy Burrata (RM52), which is served with fresh tomatoes, garden salad, extra virgin olive oil and Hawaiian volcanic salt. Burrata, the premium part of buffalo cheese definitely scratched my cheese itch.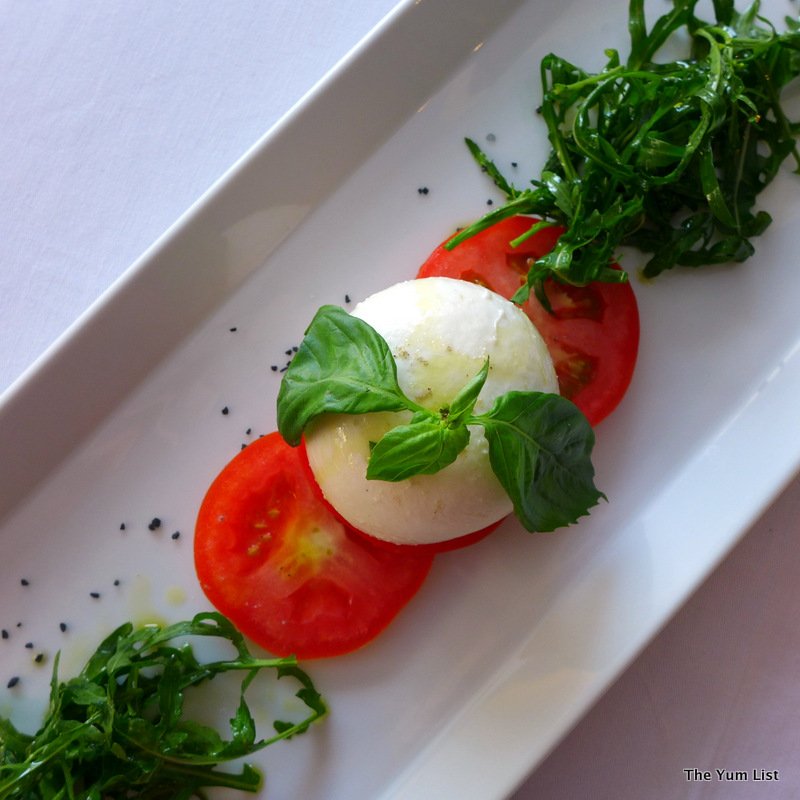 Up next were the Sauteed Scallops and Pink French Artichokes (RM66) served with cherry tomatoes, organic garlic and fresh thyme. A nice light appetizer this one went well with a swish of white wine.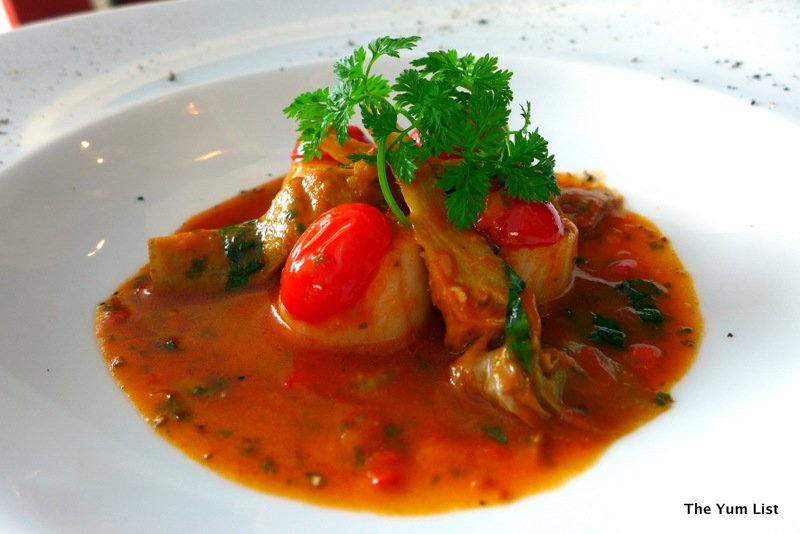 Giovanni then unveiled his new Octopus and Potato Salad (RM52) dish. Accompanied by a vibrant tumble of water cress, the Spanish octopus was the softest I've ever tasted (the trick is to slow cook the meat, removing it from the heat and allowing it to finish cooking in the broth according to Giovanni).
Vegetarians will also find a wonderful escape at Sassorosso as the menu is bursting with flavourful and creative options. For example, the Spinach and Ricotta Cheese Ravioli (RM49) served with fresh tomatoes and basil sauce was bulging at the seams with spinach and ricotta.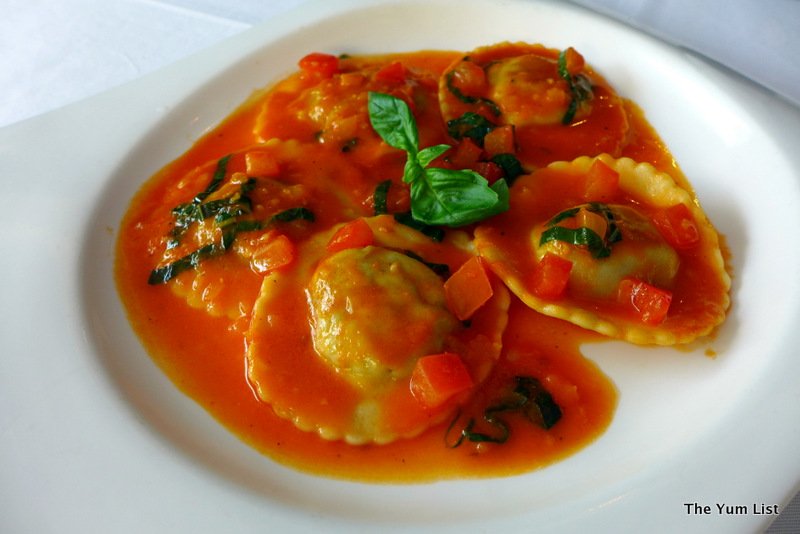 Another vegetarian favourite, the Gratinated Eggplant Parmigiana (RM39) contained layers of soft eggplant, tomato, mozzarella cheese and fresh basil. The attention to fresh, quality ingredients was evident in this dish from the first bite.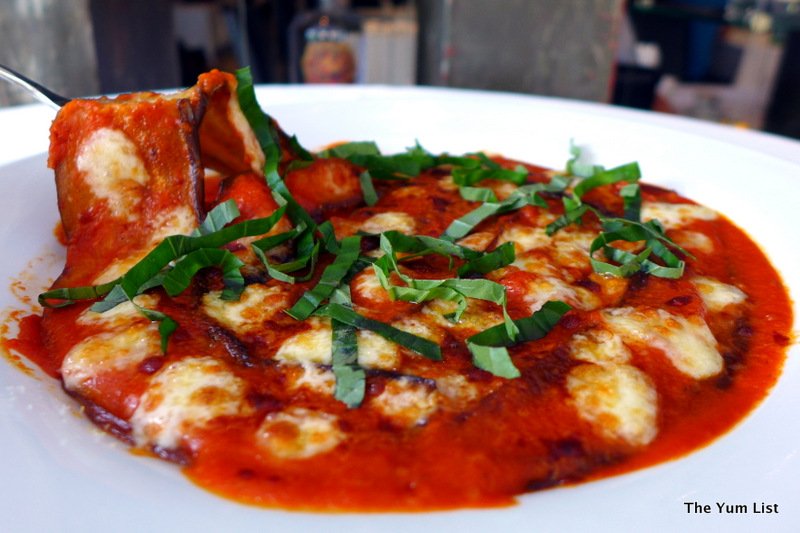 Served perfectly browned from their outdoor, wood-fired brick oven, the Gorgonzola White Pizza (RM52) with mozzarella, gorgonzola cheese, rocket salad and truffle oil was my favourite. Made with a medium-thin crust, this pizza is full of wonderful flavours and was certainly big enough to fill me up all on its own.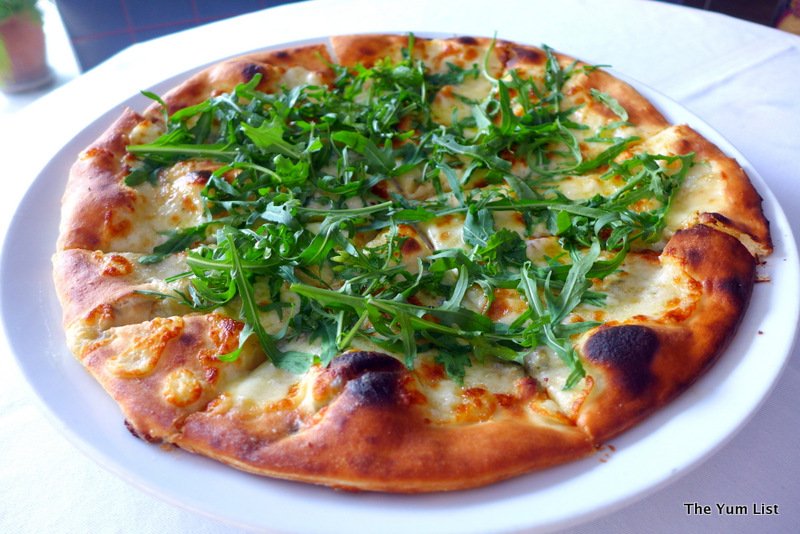 However, the food show must go on and just as our red wine was poured, Giovanni brought out the Braised Rabbit (RM64) served with homemade pasta, shallots and mushrooms. This hearty dish is made with a red wine base and smells just like many stews my mom used to make. It made me homesick, but was very satisfying.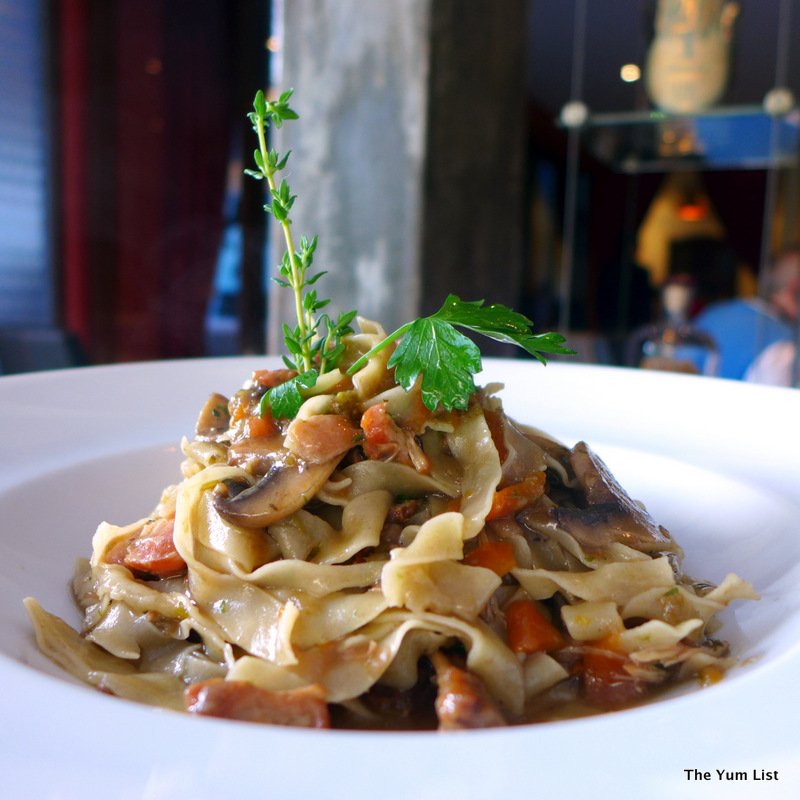 Our final main was the Oven Baked Australian Lamb Rack (RM148), which included fava beans, artichoke, concasse and fresh thyme sauce. The three generous pieces of tender, juicy lamb are more than you'd find at most restaurants, which makes it very competitively priced.
With buttons popping around our middles, it was time for dessert. The Pannacotta (RM24) served with fresh plums and poached in caramelised red wine was incredibly creamy and subtly sweet.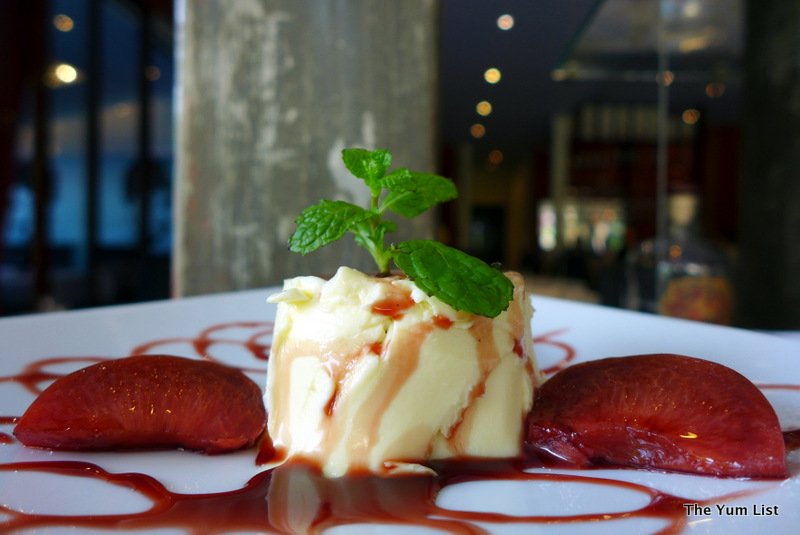 While that would have been enough to satisfy my cravings, it was time for a surprise Giovanni dessert combo. The Warm Double Chocolate Flan (RM30), which included frozen wild berries, was served up beside a glass of the golden amber, white peach-tasting Passito Hekata, Feudo Arancio from Sicily (RM36/glass or RM198/bottle). "A bite of chocolate followed by a sip of Passito is just like sex," proclaimed Giovanni. He had our attention and he wasn't wrong.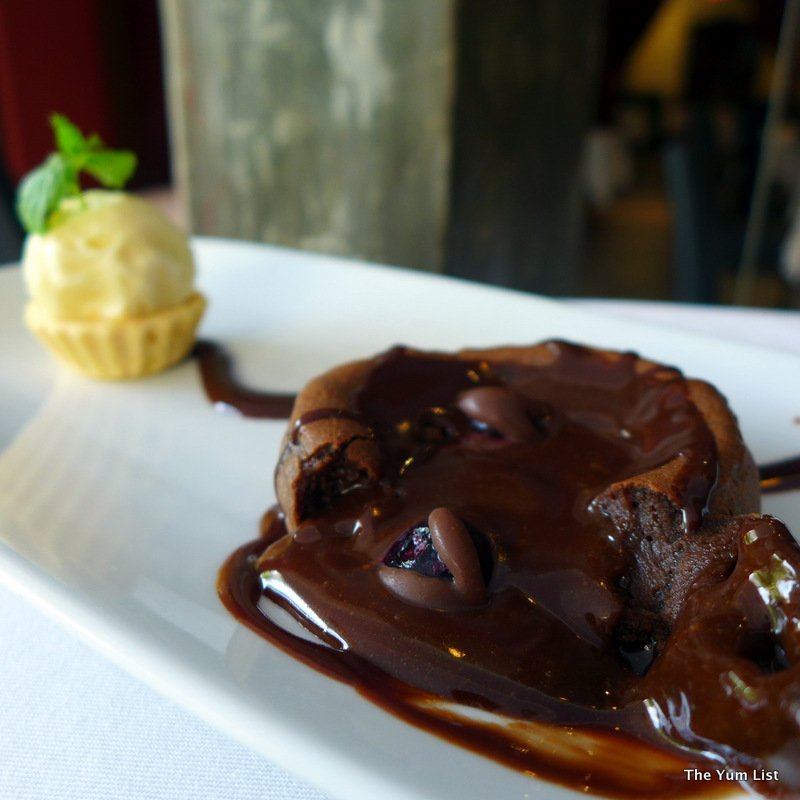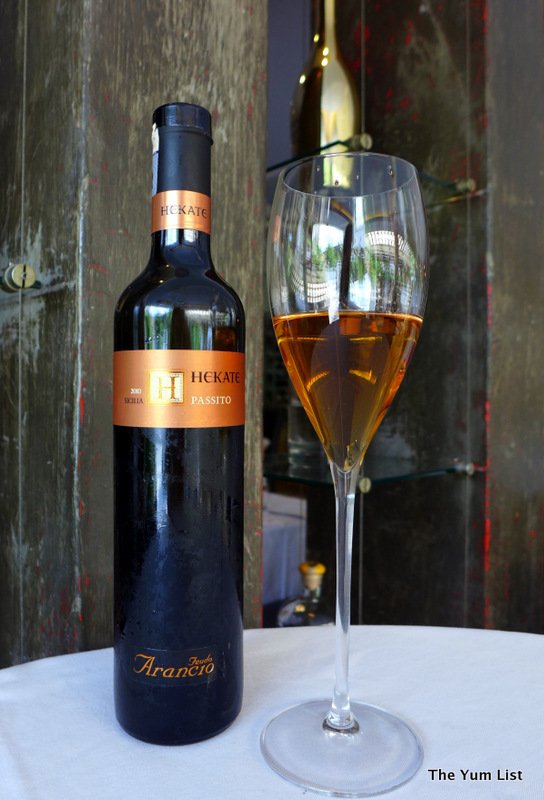 Before the meal was officially finished, we were presented a shot of Poli Cleopatra Amarone (RM38/glass). Aged 10 years, this warming, enticingly perfumed spirit (which also helps with digestion) was a perfect ending to my Italian escape. It left my head a bit fuzzy and belly a bit warm.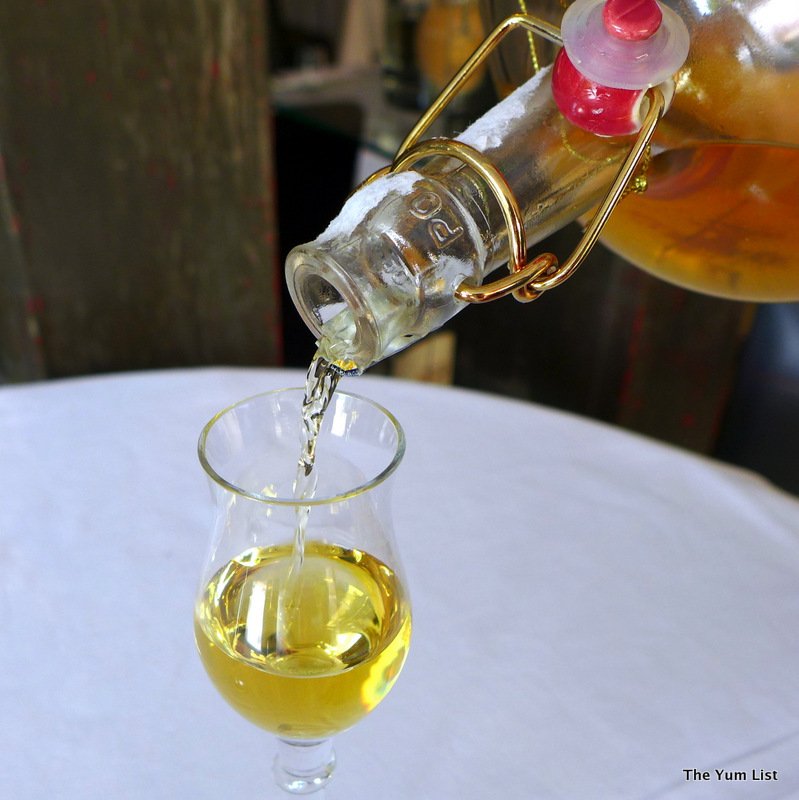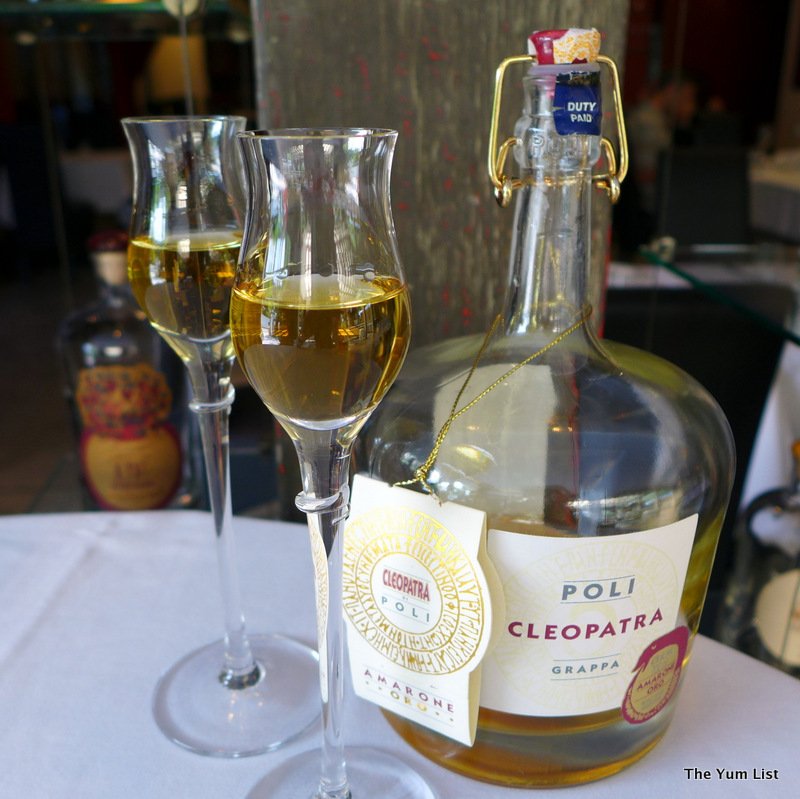 Zapping back to reality, it was time to say goodbye to the charming Giovanni until the next time I need a break from my mundane life.
Reasons to visit: A quick escape to Italy complete with fantastic wines and delicious, simple and fresh food. The homemade, hearty feel to all the dishes will leave you wanting more. The wood-fire pizza is also a must try.
Sassorosso is also a wine retailer, so stop in and check out the best Italian wine selection in KL. All prices listed above are subject to 6% GST.
Sassorosso
9 Lorong Yap Kwan Seng
50450 Kuala Lumpur, Malaysia
+ 603 21 666 428
[email protected]
http://www.sassorosso.com.my