Words: Kirsten Durward    Photos: Monica Tindall
The three Tamarind restaurants are well known in Kuala Lumpur for their beautiful settings and their unique Thai-Burmese cuisine. Tamarind Hill offers a fresh open setting, quietly situated amongst verdant foliage that belies its location in the centre of the business district, just off Jalan Sultan Ismail. You'll feel ready for your meal after meandering up the hill and climbing the elegant staircase to reach the restaurant on its lofty perch.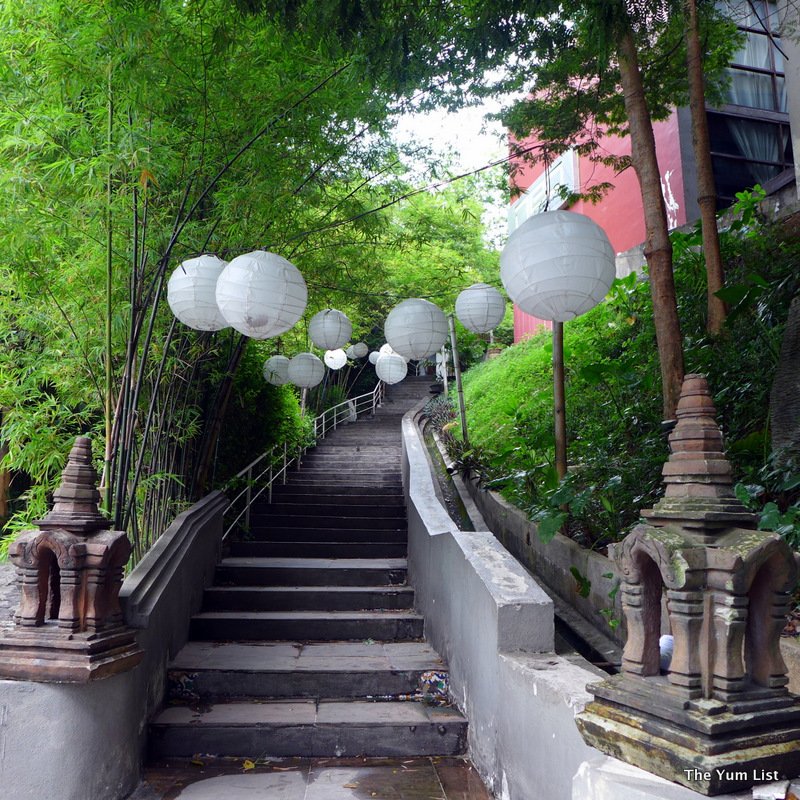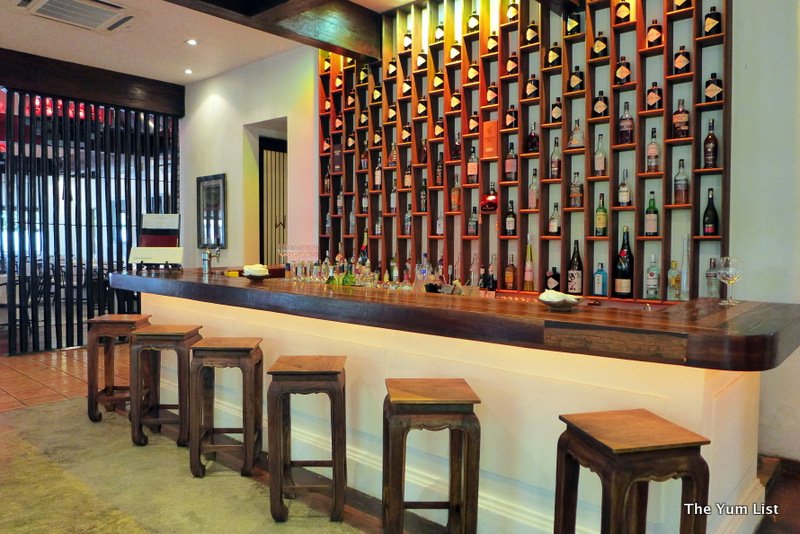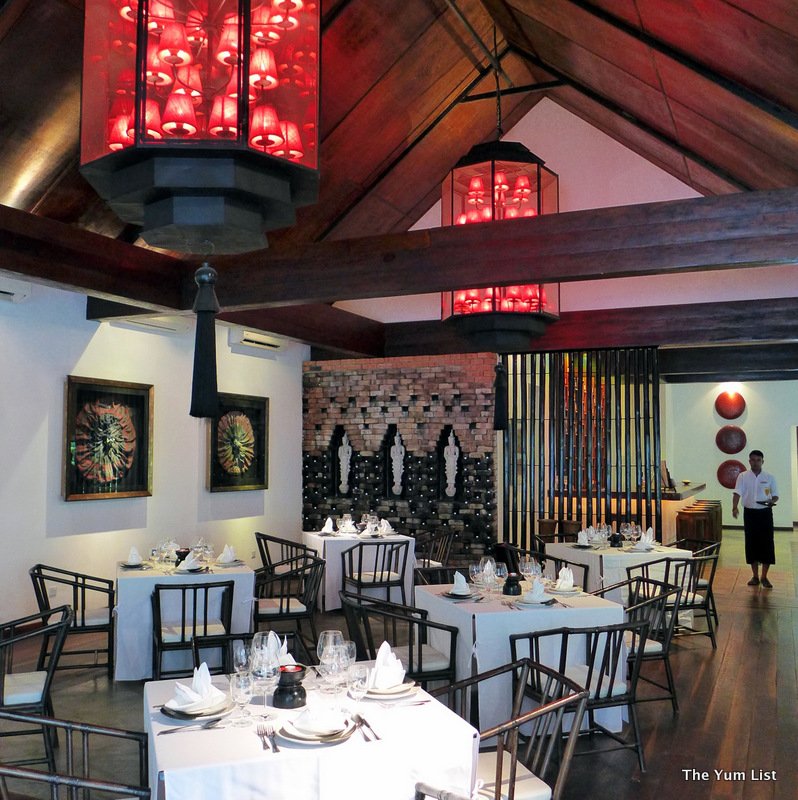 We are welcomed with a refreshing glass of Tamarind juice, as part of the vegetarian set menu, diners may also select the more mellow tones of lemongrass juice.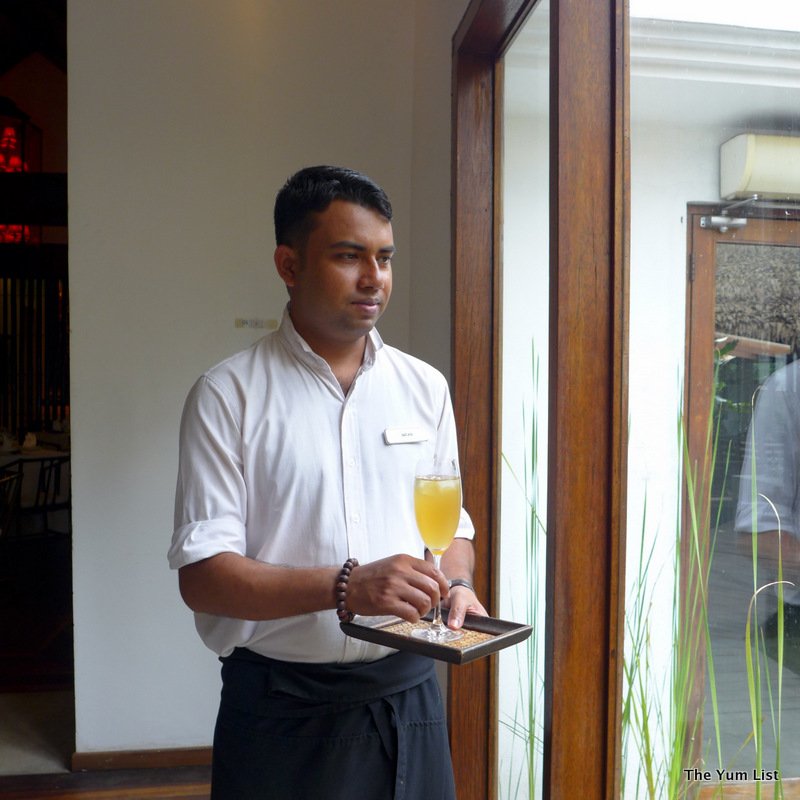 The four course menu begins with a plentiful Thai Glass Noodle Salad adorned with soft Tofu. A sprinkling of crushed peanuts add texture to the glistening slippery noodles, which have a slightly savoury flavour and are only very lightly spiced. The following soup of Taro and Thai ginger is very thick in texture, and again not at all resonant with spice. The ginger is lightly sprinkled on top rather than blended through the soup.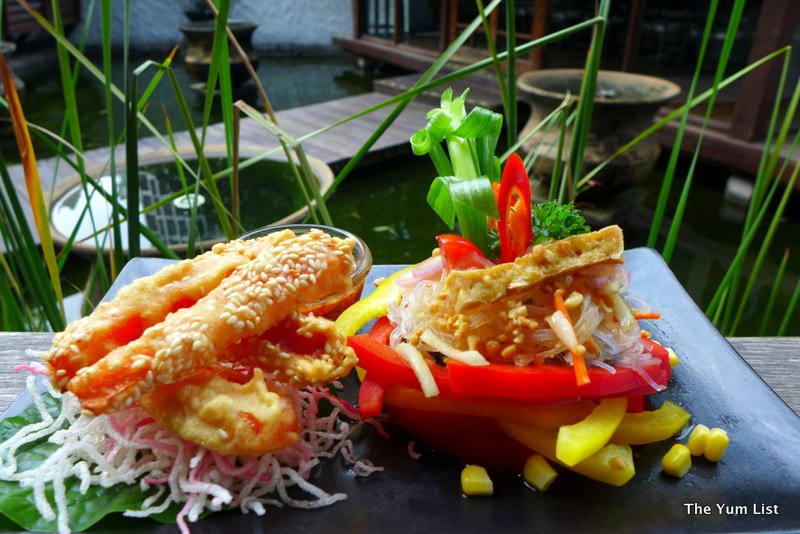 The main course selection should warm any vegetarian's heart. It's often difficult to find a variety of tastes and textures in vegetarian dining in Kuala Lumpur, so it is lovely to be offered three distinctly different dishes. Soft bean curd is mellow with the signature tones of Thai basil in the sauce. Monica just loves the sautéed pumpkin that resonates with garlic, and delights in the three different types of eggplant that are served in a green curry reduction. I find the green curry flavor to be very more-ish and enjoy scooping it over the delectable chilli fried brown rice.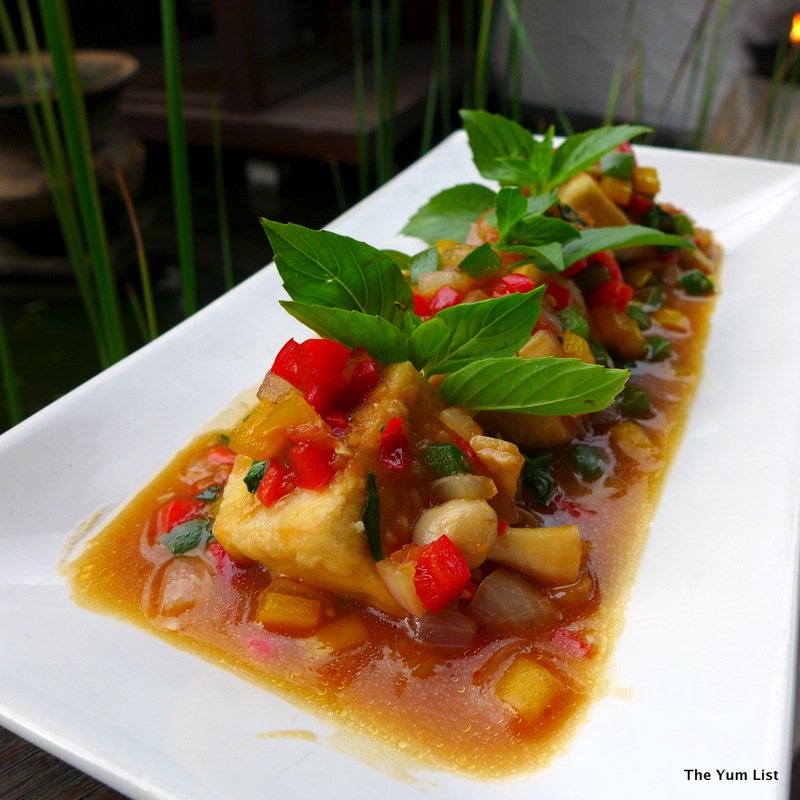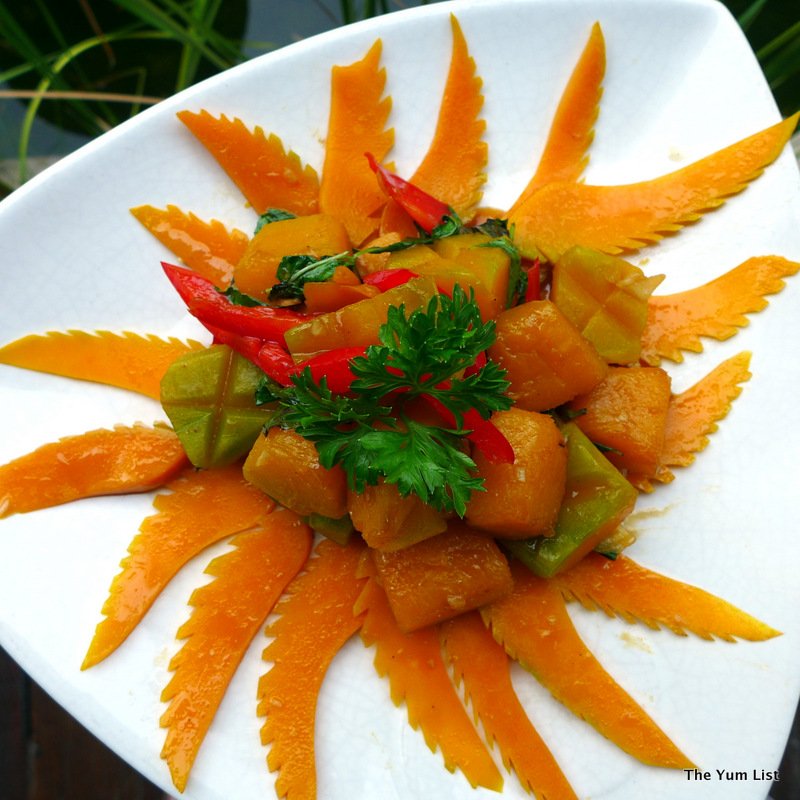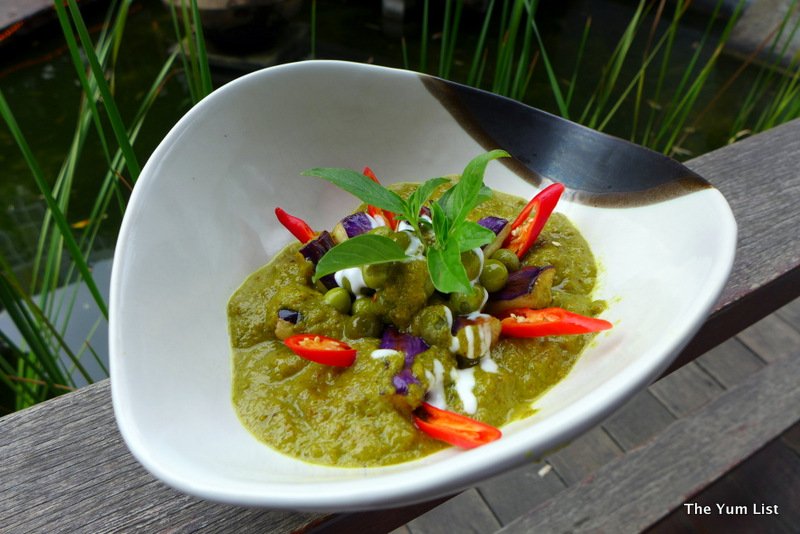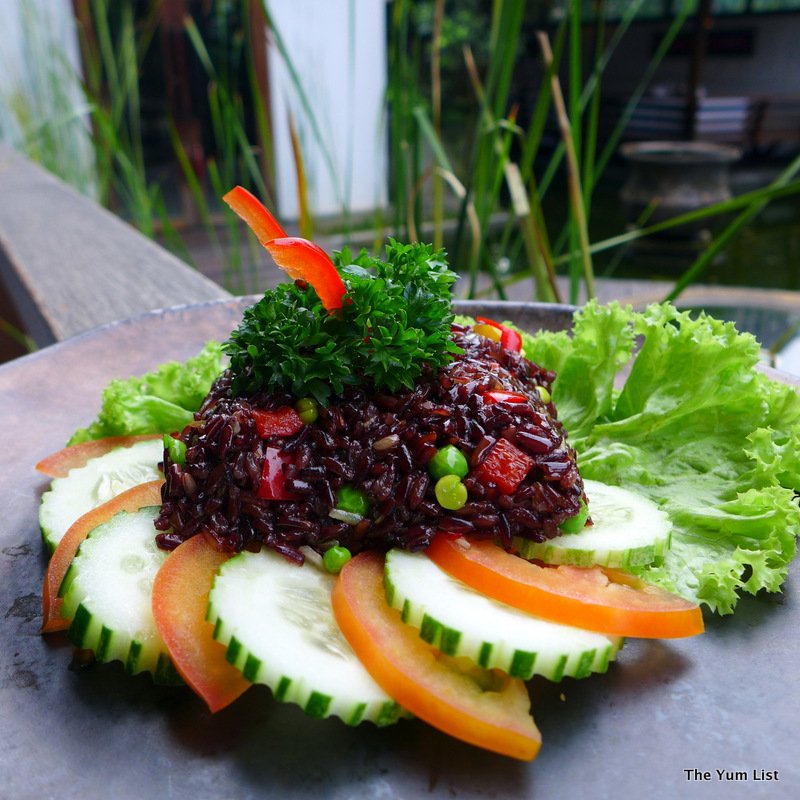 The dessert endeavours to be an innovative interpretation of traditional Thai desserts. We always love sticky rice with mango in the classic way, and find the presentation of this dish pretty, with the delicate Thai Tea Jelly with mini tropical fruits. The meal closes with a selection of tea or coffee.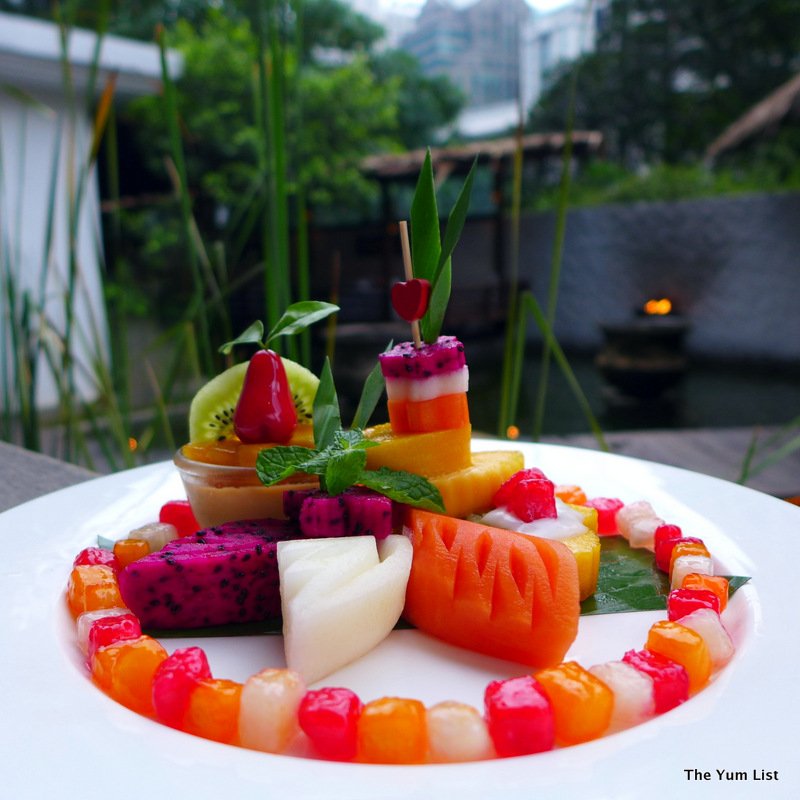 Wine is not included in the set menu but during our visit we were happy to taste a Babich Pinot Noir from Malborough in New Zealand. Less well known than the region's famous sauvignon blanc, the pinot noir is a supple wine with dark red fruit flavours and just a hint of vanilla. Particularly recommended for lamb, it also pairs very well with eggplant dishes and interacts well with the lightly spiced main courses we enjoyed. The Wolfberger signature Gewurtztraminer from the Alsace region is another underrated wine that is very good for the price point.  Particularly vibrant on the nose this light bodied wine zings with a note of zesty orange peel then lingers with apricot and rose petal. It was such good sipping with light Thai food that I had to request a second glass.  I confess to being surprised to enjoy such unusual selections of wine in this location and would recommend both as good choices for the food.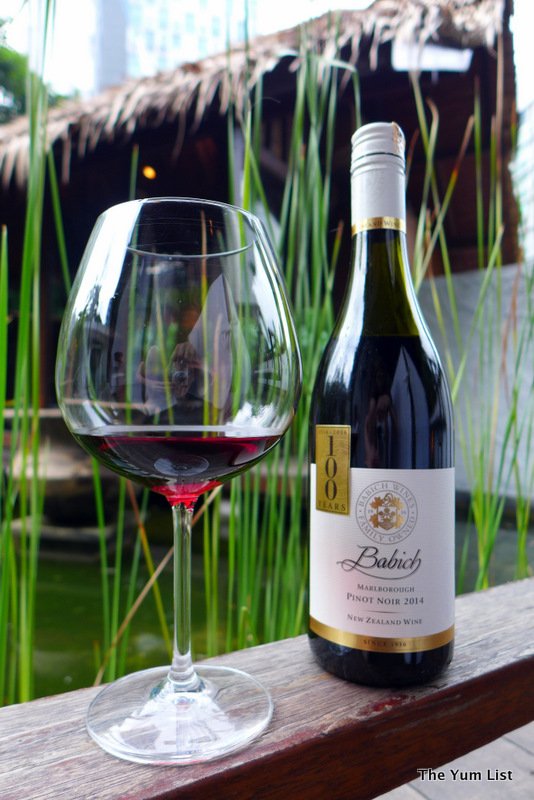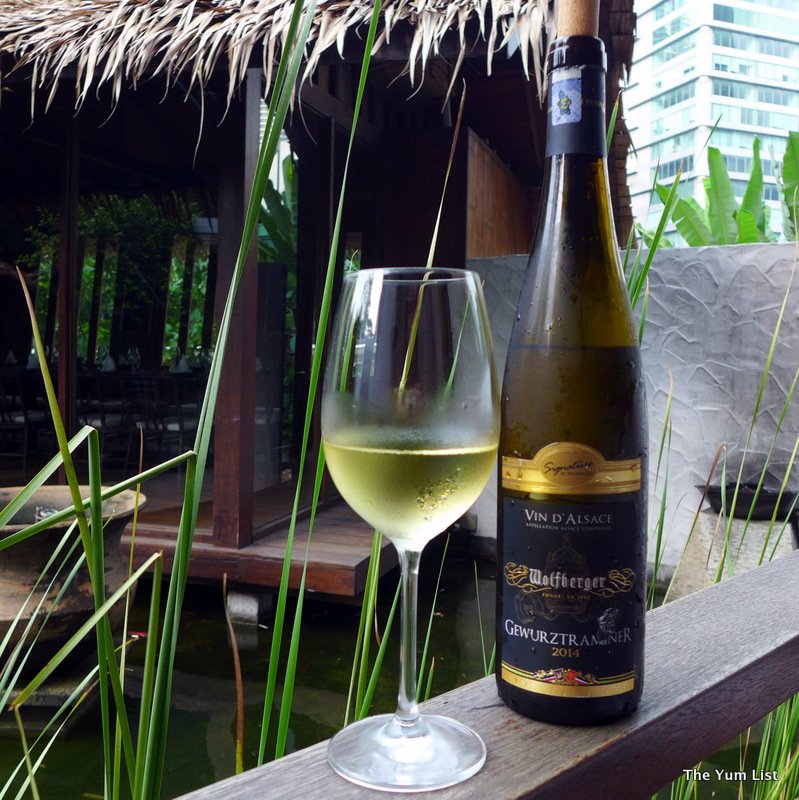 The vegetarian menu may vary depending on availability of produce, but we are happy to see a real commitment to offering a full vegetarian experience at this fine dining establishment. The menu is priced at RM220+ per person.
Reasons to visit: Fine dining in airy natural surrounds.  Good vegetarian main course variety. Well-priced unusual wine choices.
Tamarind Hill
19 Jalan Sultan Ismail
Kuala Lumpur
Malaysia
+60 3 2144 8370or 2148 3200
www.tamarindrestaurants.com/tamarind-hill.html
Opening Hours
Monday – Friday
Lunch: 12:00 – 3:00 pm
Dinner 6:00 – 12:00 am
Saturday- Sunday
Dinner 6:00 pm – 12:00 am