I can't help but hum Fred Astaire's classic tune, Puttin' On The Ritz when I think of the Ritz-Carlton Kuala Lumpur. For over a decade it's been our hotel of choice for classy Champagne brunches, dinners with internationally acclaimed chefs, and some of the most exclusive and lavish parties we've attended in KL. And most recently, it's had a total revamp so we can't wait to try out the new rooms, spa, and food and beverage outlets.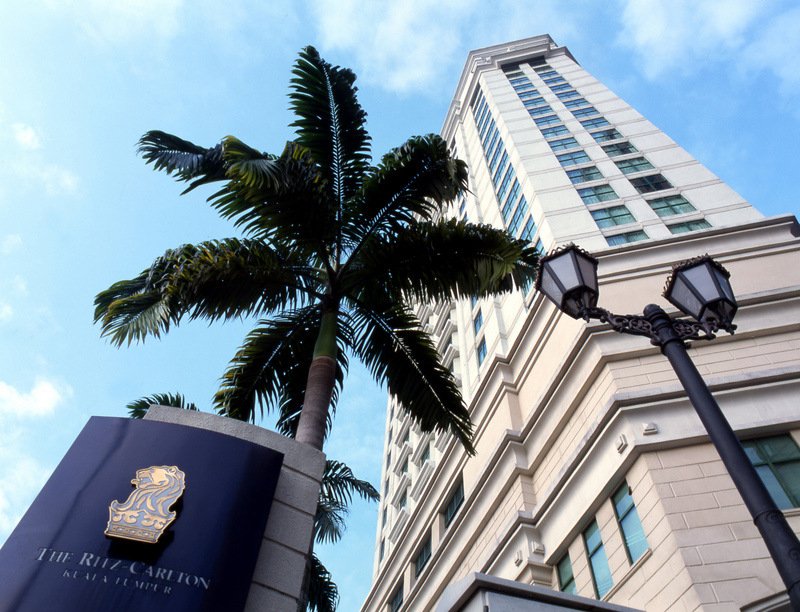 As we pull up to the shiny new lobby, are greeted by uniformed bellhops, and catch a glimpse of the sparkling chandeliers illuminating reception, I'm imagining donning a top hat, seizing a walking stick and tapping my way across the glossy marble to check-in (Fred and Ginger style). We're immediately greeted by name and have a personal butler handing us a cocktail, while another delivers a scented moist towel. The cocktail, The Ritz Fizz, is a calming cerulean blue with light bubbles and a faint citrus peel tang.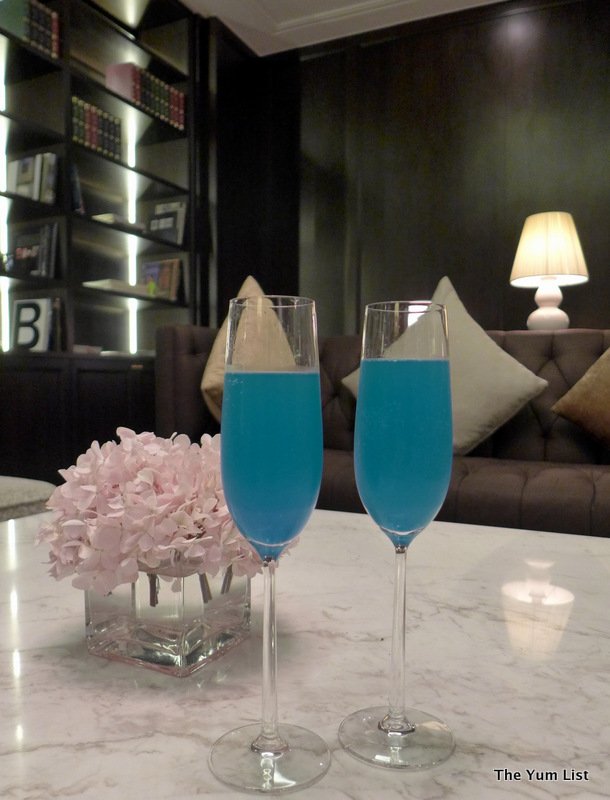 This luxury 5-star property holds 364 guest rooms, 30 of which are one-bedroom suites. All come with full butler service so a fresh cup of coffee, unpacking of your bag, pressing of shirts, shoe polishing, advice on local attractions, or a scented bubbly bath run specifically to your requirements, are all just the touch of a button away.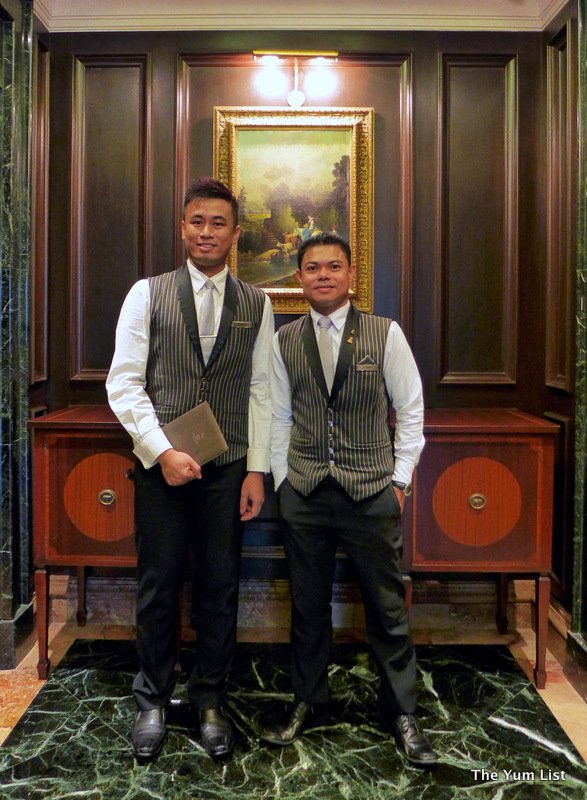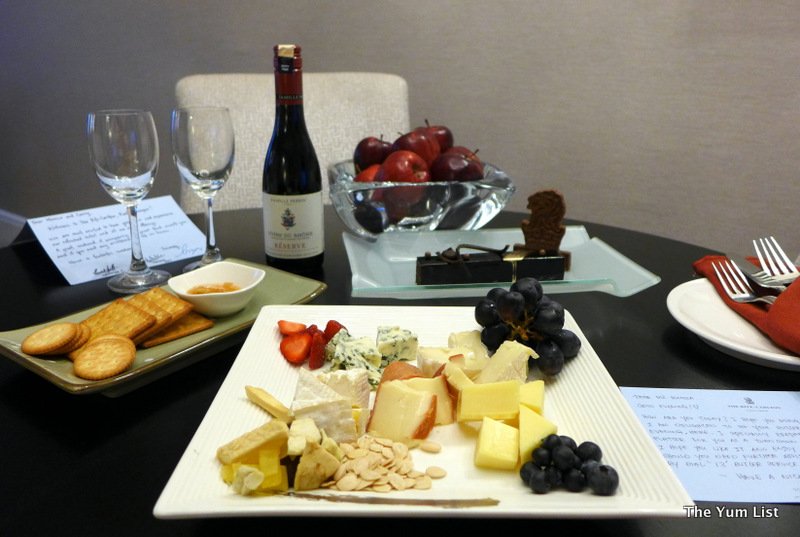 We're in a one-bedroom suite and of course all of the expected amenities are included such as in-room safe, complimentary Internet, morning newspaper, plush terry robes, make-up mirror, hairdryer, scale, rain shower, fresh fruit basket and refreshment cabinet. Some additional luxuries though: the dreamily soft goose down pillows, espresso machine, DVD/CD player, the largest HD flat-panel televisions out of all of the hotels in KL, and white marble bathrooms; all contribute an extra level of comfort to our stay.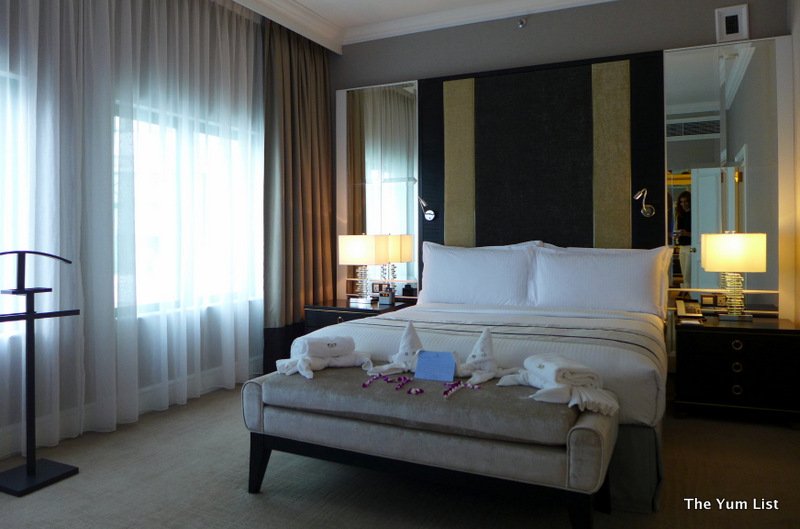 Facilities are easily accessed by either the first floor or the fourth floor. The lower level is the place to head for food and beverage outlets, and direct connection to the adjoining Starhill Gallery mall. Fitness, health and relaxation facilities are all found on the fourth story.
Also profiting from the recent makeover the Fitness Centre sports high quality Technogym cardio machines and a good selection of strength training equipment too. The neighbouring pool is intimate and minimalistic in design, bordered with sun loungers and umbrellas, and a wall of green. A hop up the stairs has us in the Spa Village, where another pool awaits alongside a lavish load of pampering in one of the best-reputed spas in the country. For spa fans, YTL's Spa Villages have some of the best treatments and facilities we've come across in the world. A treatment here is a must. Read our full review and recommendations for treatments here.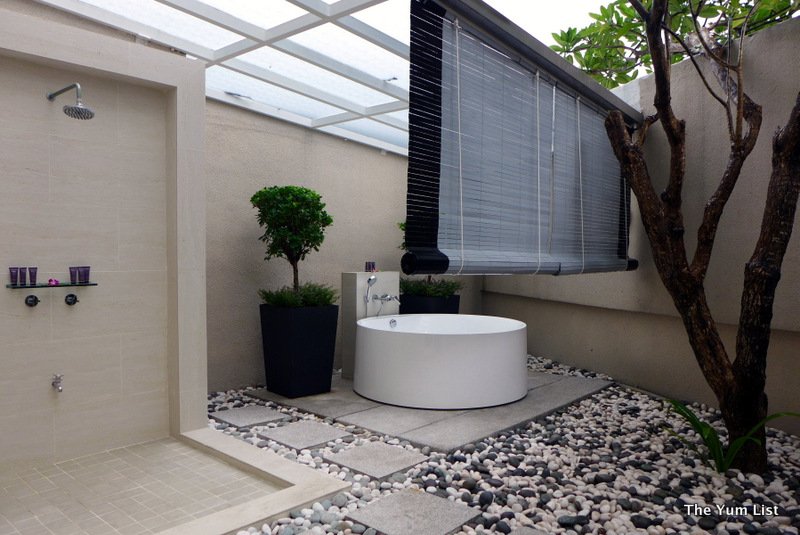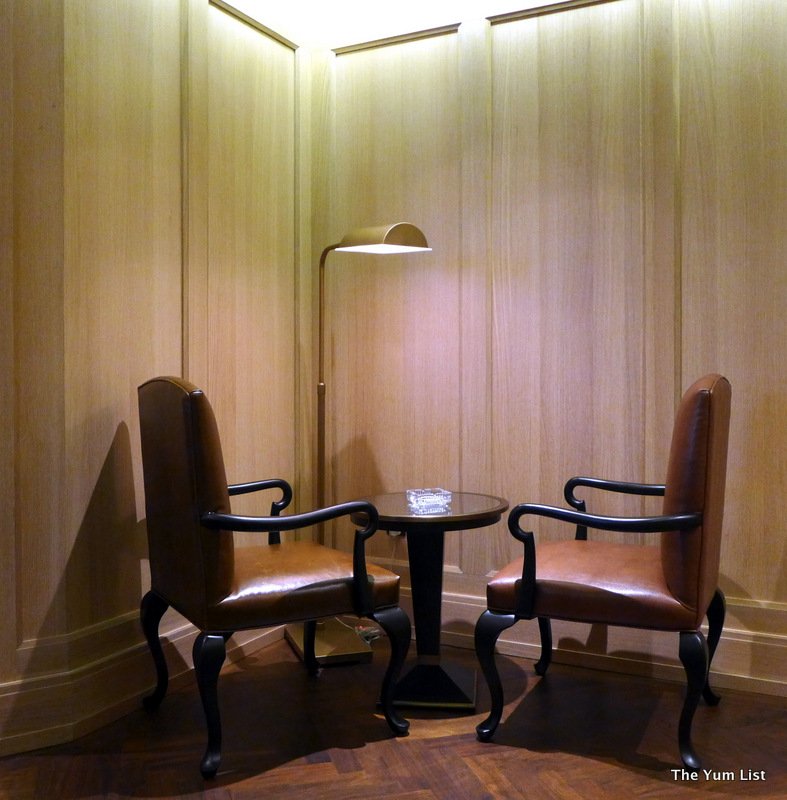 Restaurants are aplenty and although they all offer distinct menus, a common thread is woven with quality of service and swanky design. We do our best to try everything so you can find photos, details of menus, and our favourite items to order in the following links. Afternoon Tea in the Lobby Lounge should be at the top of your list, and bubbly brunch in The Cobalt Room runs a close second. Li Yen Chinese Restaurant serves Cantonese cuisine in a memorable setting – don't miss the roast duck. A compelling concept of daily-created wine-paired menus is found in The Library, and The Patisserie is the place to head for a lighter bite, hot beverage and a piece of something sweet.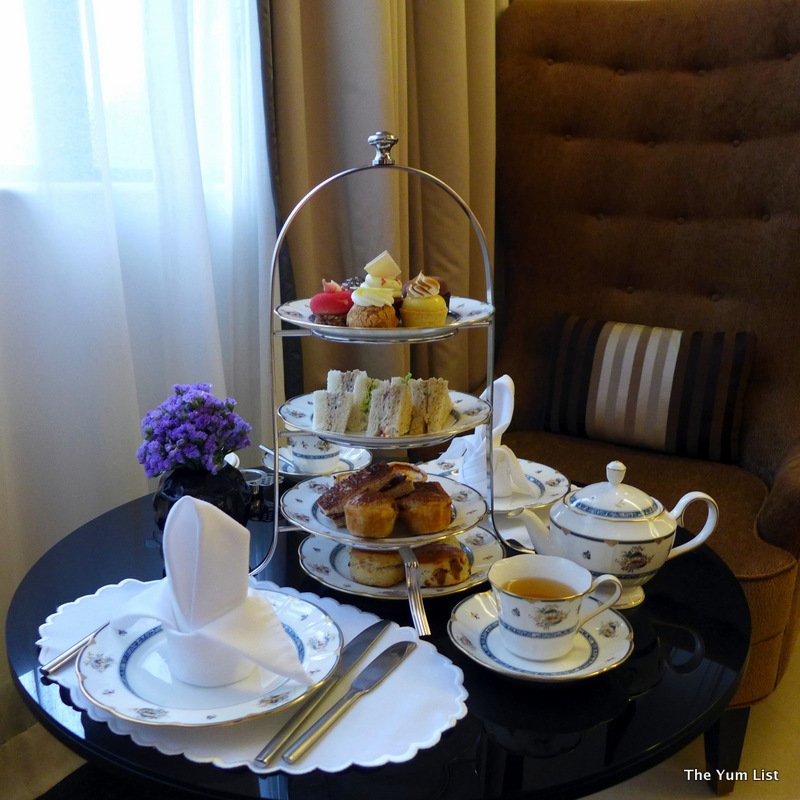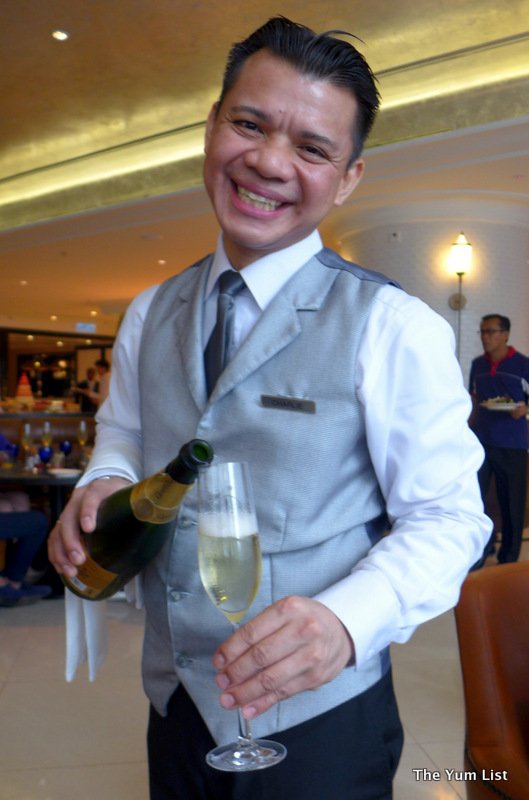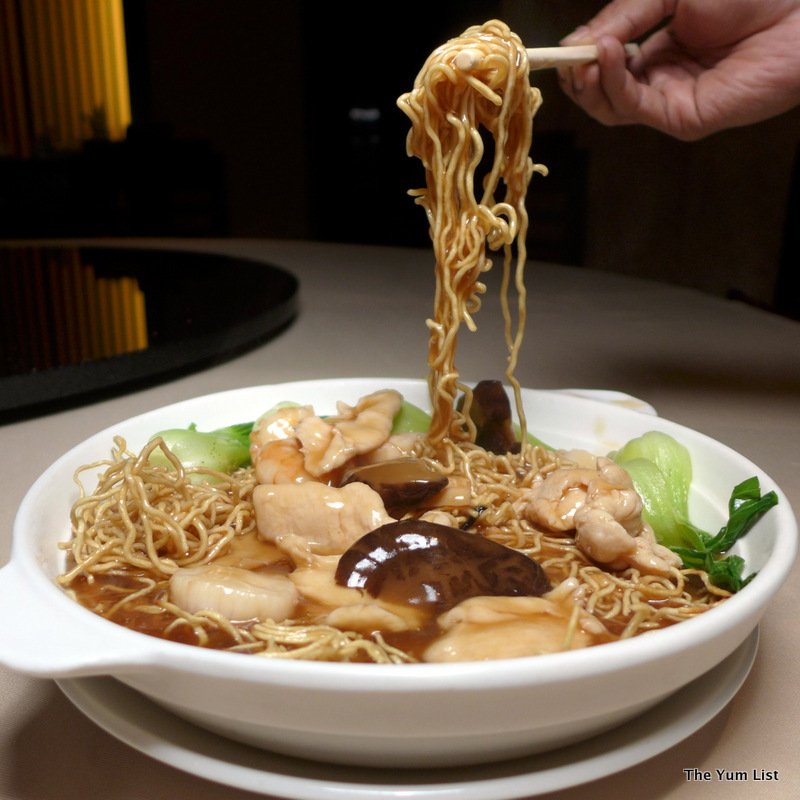 Breakfast is included in many packages and we take ours in The Cobalt Room, which provides an extensive spread of both Asian and international items. The expected egg and noodle stations are present, along with a juice bar and roti direct from the hotplate. Highlights for me are the fruit and cheese sections. Both go beyond the usual KL offerings, presenting berries and cherries alongside the customary tropical fruits, and the dairy display has a least 10 different French cheeses. The bakery runs a close second in terms of high points with a multitude of different loaves hot out of the oven, croissants, pastries, muffins and an array of soft rolls and buns. Sure to delight the sweet tooth are jam buns with a syringe of syrup ready for injection. Hubby is happy with his eggs made to order, and goes back for seconds of the berry and yoghurt smoothies.
With the Ritz-Carlton's own set of quality restaurants and facilities, I don't know why you'd ever want to leave, but most of KL's key sites, business, shopping, dining and entertainment districts are all within walking distance from the hotel. The upscale Starhill Gallery mall is attached to the building, and the popular Pavilion mall is a mere skip across the road. The Golden Triangle holds countless numbers of eateries from some of the tastiest street food to the most premium dining experiences in Kuala Lumpur. Entertainment and tourist attractions are in abundance too, with the iconic Twin Towers a 10-minute stroll away via an air-conditioned walkway.
Just as I arrived with a melody in my mind, I so depart, "You'll declare it's simply topping to be there… Puttin' on the ritz!"
Reasons to visit: completely revamped rooms, restaurants and facilities; close proximity to KL's top tourist, entertainment and business districts; butler service in every room.
The Ritz-Carlton, Kuala Lumpur
168 Jalan Imbi
55100 Kuala Lumpur
Malaysia
+6 03 2142 8000
www.facebook.com/RitzCarltonKL
www.ritzcarlton.com/en/hotels/malaysia/kuala-lumpur