Long gone are the days when I used to plan out travel routes in advance, print out maps and directions, write down booking numbers, hotel addresses, contact details and so on. The production of this pile of paper, which consumed far too much time (and took up vital luggage allowance I might add), has been done away with smart devices and the Internet.
But staying connected overseas can be a costly affair. Mobile data roaming rates are at the very least expensive (we've all heard the horror stories of surprise bills in the thousands of dollars), and purchasing a SIM card in a European or Western country in local currency can come close to a king's ransom when converted back to ringgit. Enter Travel Recommends, an overseas travel Wi-Fi rental service, based in Malaysia, charging in ringgit, and things start to get a whole lot more affordable and convenient.
The pocket Wi-Fi Travel Recommends provides is small enough to fit in my handbag and the battery lasts just about a full day. You can always bring your own power bank as back up, but in my case I selected the option to have that included.
The router can be either be collected and returned at KLIA or courier delivered directly to your door one day ahead of your departure. Liking to plan ahead, I went for the free courier service (for West Malaysia) so had everything packed and ready before departing for the airport. I received email confirmation when it was on its way, and again when someone came to collect the device from my home.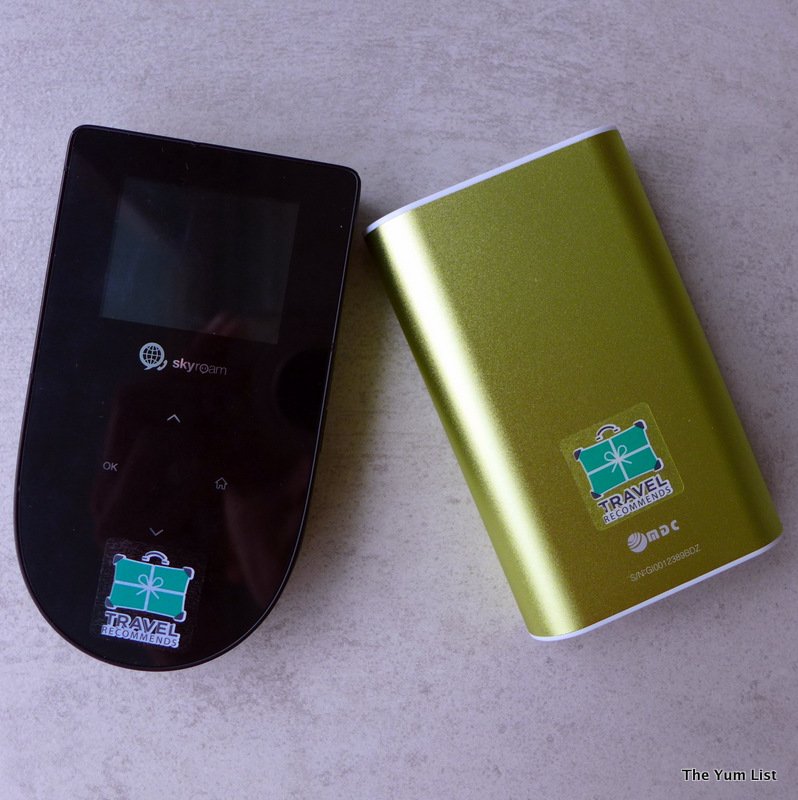 I kept my phone on 'flight mode' for the duration of my trip, which meant I didn't occur any costly roaming charges from my Malaysian mobile plan, and switched on the Travel Wi-Fi Router as soon as I arrived. I was able to connect both my laptop and mobile phone, and after signing in once with the user name and password (which is conveniently stuck to the back of the device), I didn't need to sign in again.
Unlimited Wi-Fi was available throughout my trip, and despite some slower connections when I was out in the countryside the service was better than my current mobile phone data plan – unlimited! Having 24 hour access to the Internet meant we didn't need to hire a GPS for our car, we could walk out the door of the hotel and navigate the streets with Google maps without having to waste time preplanning, we could look for recommendations of where to eat (shop, drink, do laundry) on the spot, and of course I was able to upload my shots straight away to Instagram, no matter the location.
My trip to Europe for 18 days incurred a cost of RM26 per day – which when you convert to what you'd pay in Euro for an unlimited data plan is incredibly good value! I've inserted a screen shot of their rental rates below.
All in, my experience with Travel Recommends was highly positive and I'll be using them again for sure for future travels.
PS. My posts on Europe are scheduled for July. Thanks to Travel Recommends I was able to stay on top of our action (and food and beverage) packed itinerary and will bring it all to you next month.