Words:  Kirsten Durward    Photos:  Monica Tindall
Our arrival to the Chateaux Lamothe-Bergeron could not have been better. We are greeted with a simple and charming dejeuner au champetre, with Pyrenees cheeses, saucisson froid, fruits d'ete, baguette, rilletes du canard, and of course, as we are at a Chateau de Bordeaux, wine. The 2006 Lamothe-Bergeron is a delightful start to our perusal of this Chateau. A typical blend of Merlot, Cabernet Sauvignon with just a little Cabernet Franc and Petit Verdot, it is full of dark fruit flavours and balances well with the charcuterie and cheese.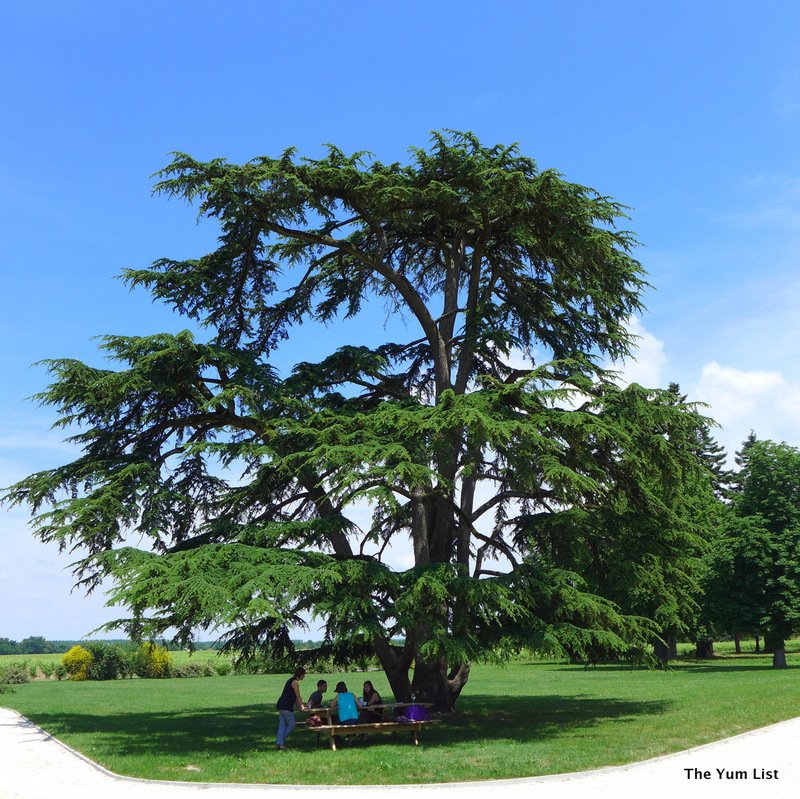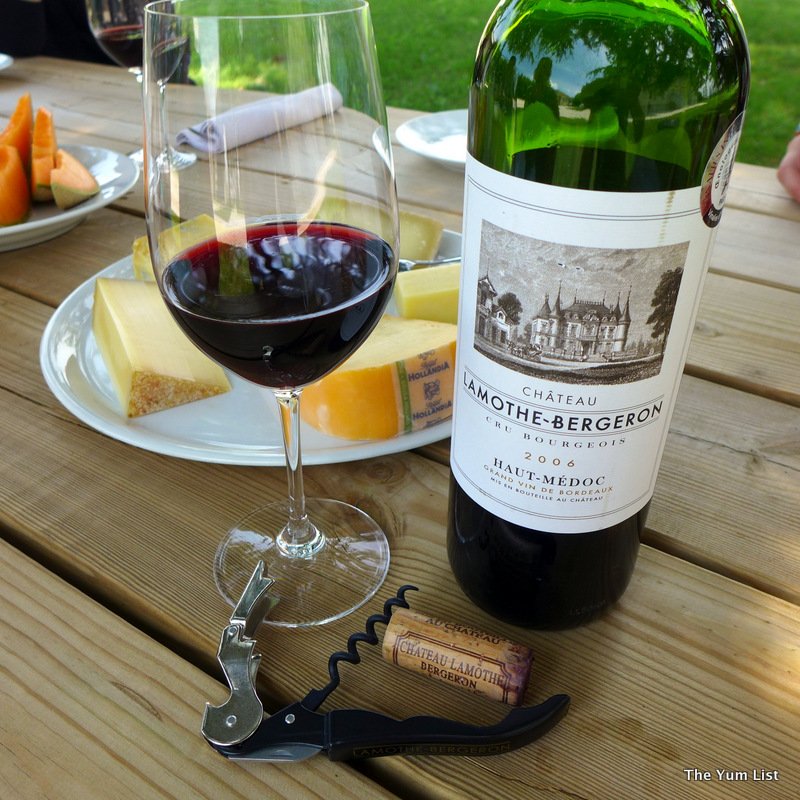 This romantic and enchanting chateau was purchased by our hosts H. Mounier and Hardy Cognac in 2009. Nestled between the great vineyards of Margaux and Saint-Julien in the respected appellation of Haut Medoc, the estate benefits from the gravelly soil on the banks of the Gironde River, a soil which we are assured both ensures perfect drainage and a good warmth for grape growth.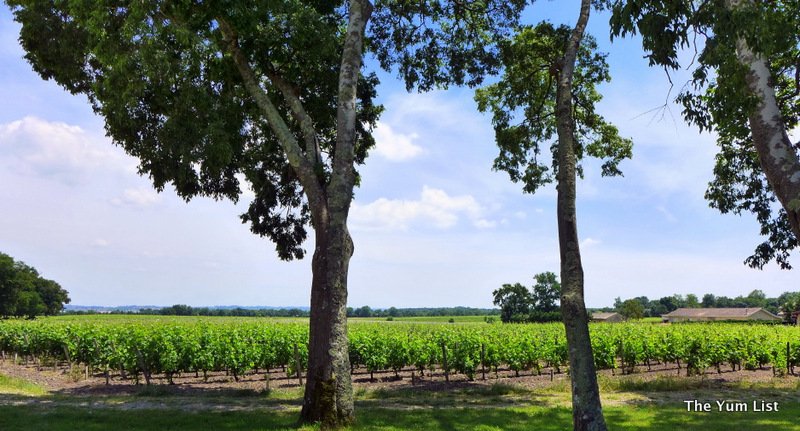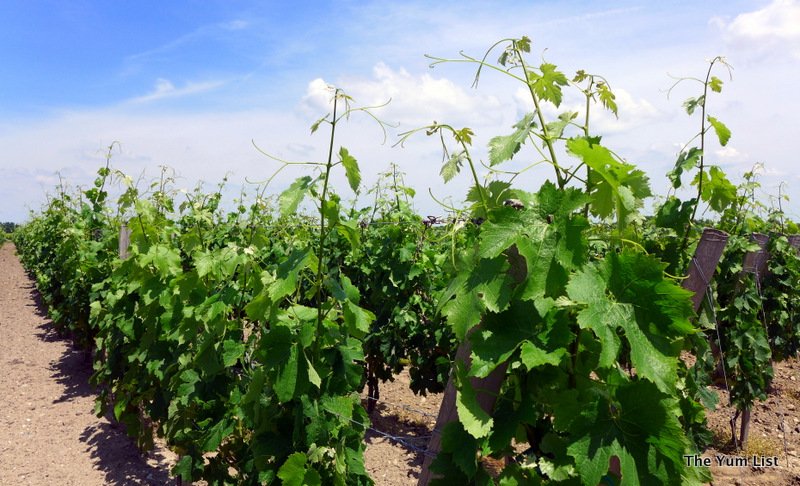 Chateau Lamothe-Bergeron has been recently renovated with an elegant and intelligent use of space, light and modern design that utilizes the Chateau's personality and pays homage to its history. Monica and I are housed in a double suite with adjoining sitting room, I'm more than enchanted to be in the Suite Enchantee and where could be better for a premium food blogger than the Suite Savoreuse. The rooms are expansive and comfortable with colourful touches and a personal relaxation area in the whimsical tower. I'm intrigued by the modernity of the lighting and bathrooms, some approaches of which I have not seen before. Our companion Pauline resides in the Suite D'Epice and has a glorious bath which changes colour by light control.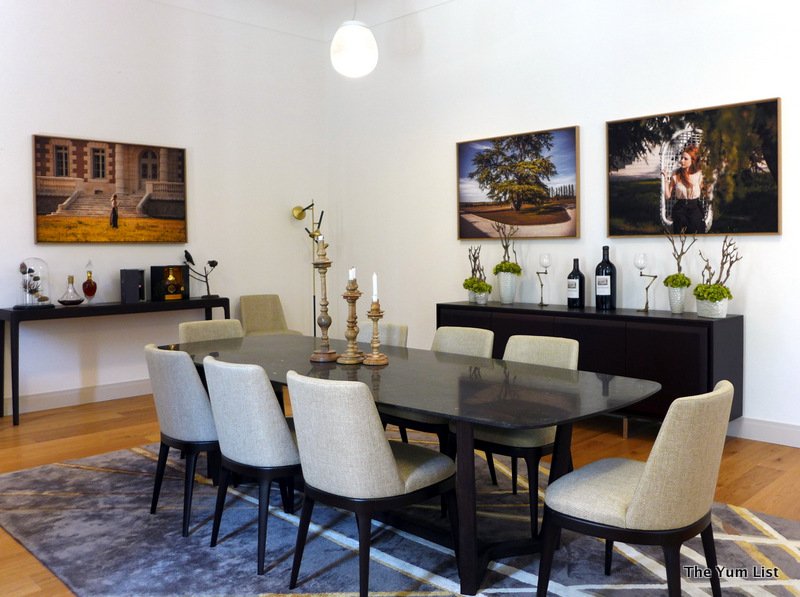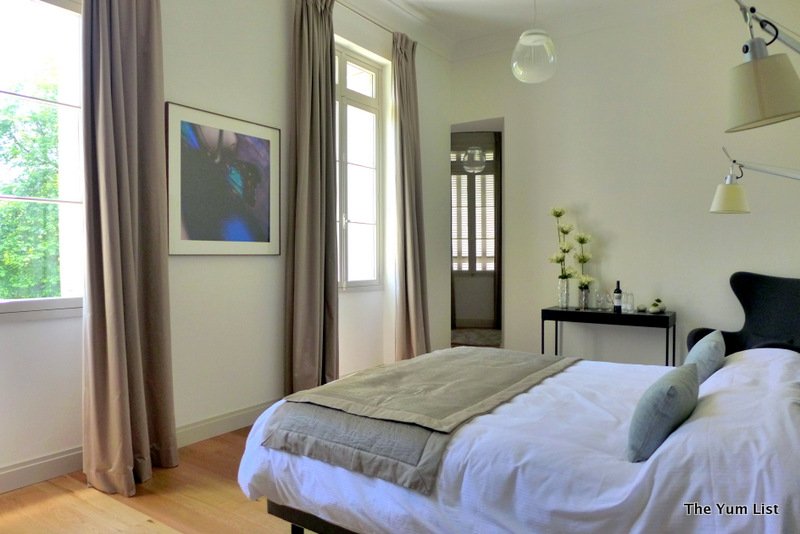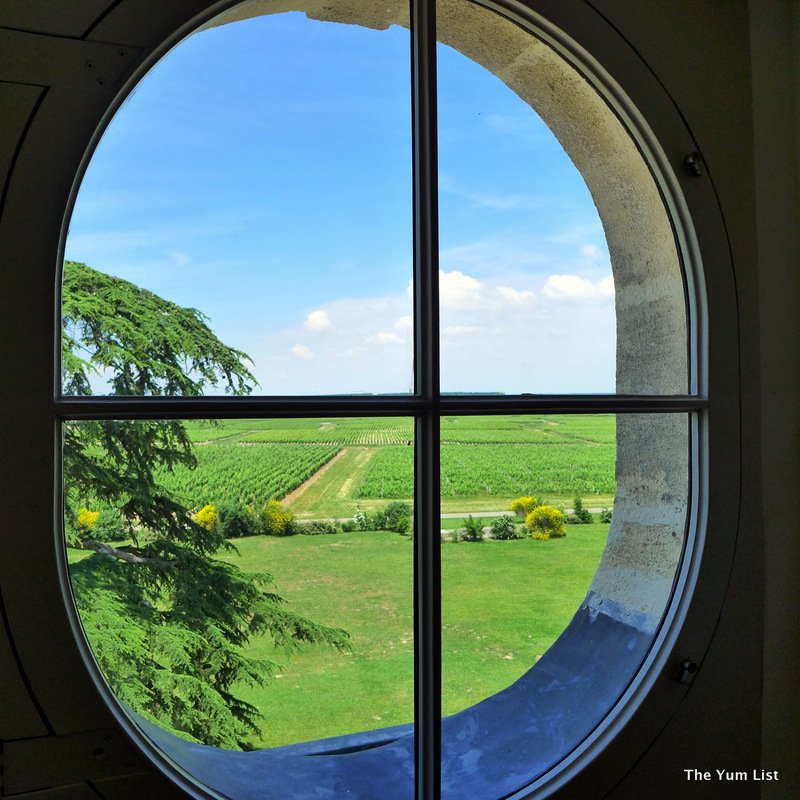 At present the Chateau is only residential for invited guests, industry representatives and press, so we are indeed privileged to stay in these comfortable and spacious accommodations. There are plans in the brand's future to open a restaurant and overnight bed and breakfast but for now, visitors may experience a chateau and production tour together with a choice of wine tasting. And… made to measure picnics such as the one we experienced are also available, served with a choice of the Chateau's vintages.
Chateau Lamothe-Bergeron won the 'Decouverte et Innovation' award for tourism within four months of opening. And with the wine tour this afternoon we discover why. Without wanting to spoil the secrets and surprises, let me tell you that neither Monica nor I in our extensive travels and wine house visits, have ever experienced anything like it. The original blend of simplicity and natural experiences followed by high technology at the forefront of innovative interactive experiences is simply unique. Attention cannot wander and it has been perfectly constructed and timed to give an understanding of the wine making and blending process that is second to none. We particularly love the humorous presentation of how to blend the wine with chateau director Laurent Bery and wine consult and Hubert de Boüard de Laforest.  With a price of 8 Euros, including a two vintage wine tasting we are sure this is the best value option in the region.
An important part of a visit to any chateau is the wine tasting, and Chateau Lamothe-Bergeron offers four options, a two vintage tasting, a three vintage tasting, a five vintage tasting, or an amusing three vintage pairing with macarons. The Chateau has worked with a local macaron specialist to create distinct tastes to match certain vintages and this is what we experience this afternoon. First we taste three vintages, the young and happy 2012 which gives me smiles of sunshine with it's full fruit and roundness, the more aged 2007 with stronger tannins and a leather after taste, and one of the better vintages, the 2009, which is a more complex and structured wine. We learn later at dinner, from chateau director Laurent, of his pride at having this particular wine selected by wine consultant Hubert de Bouard to showcase at a dinner in Paris alongside four other wines selected by the countries top wine consultants; indications, perhaps of the developing quality of the brand, which is surely underrated at its current price. Rubbing shoulders with the appellations of Margaux and St Julien, Haut Medoc benefits from similar conditions and soil, while this Chateau, clearly has invested strongly both in technology and quality of consultation.
After the simple appreciation of the vintages we move onto the originality of a wine paired macaroon matching session. Chateau Lamothe-Bergeron works with a macaron specialist in Cussac-Fort-Medoc to concoct original tastes to pair particularly with their vintages. And we are desperate to try these creations. With the 2007 we taste one melting with Gruyere cheese. With the 2009, which we all have already agreed would go so well with meat, a macaroon containing a tiny sliver of smoked duck. But the fruit forward young wine of 2012 is the beneficiary of the best (in our opinion) creation of delectable chocolate with raspberries, ooohs all around from the ladies here on tasting this creation.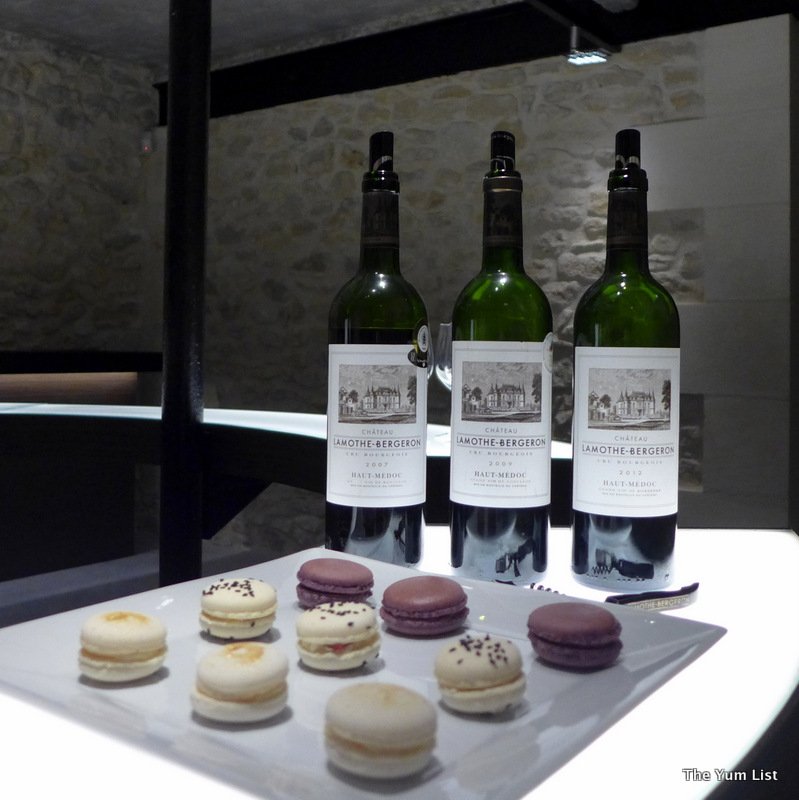 Reasons to visit: an exceptional, innovative and interactive wine tour; delightful friendly hosting; excellent value wine-tasting and wine-purchasing.
Chateau Lamothe-Bergeron
49 Chemin des Graves
33460 Cussac-Fort-Medoc
France
+33 5 5658 9477
[email protected]
http://lamothebergeron.com/2016/fr/