Words: Kirsten Durward    Photos: Monica Tindall
It's not often you are invited to taste Cognac in the village that it is made and named for, and it is surely even more rare to taste it in the house of the founder. But that is what we are experiencing this afternoon at House of Hardy. Founded in the mid 19th century by Englishman Anthony Hardy, the business is today part of the H. Mounier Cognac group, but Hardy is still run in a family way by his great great grand-daughter Benedicte Hardy.  Since the first bottle was produced in 1863, the bottles have displayed the emblem of the French cockerel, which Anthony Hardy adopted as a symbol of his great affection for the French. Seeing the golden cockerel above the entrance to the house, Monica and I chuckle, as her husband Caning also has a great love of chickens and cockerels. We know he will be sad to miss this, but will adore seeing the bottles (and tasting the samples we bring home).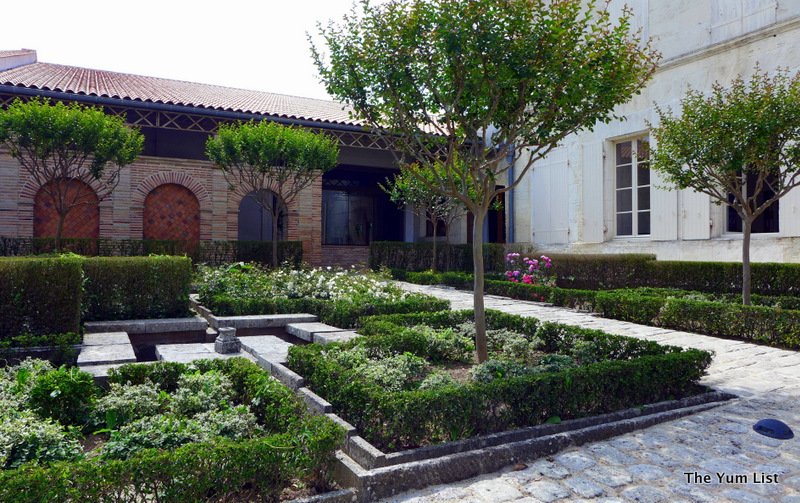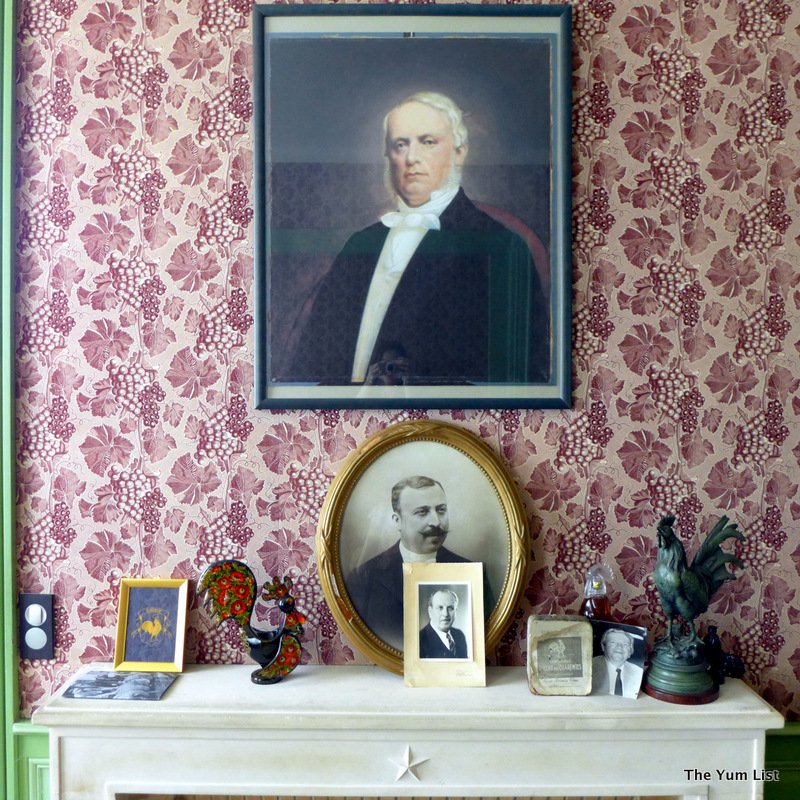 Benedicte is taking an unusual and surely much deserved holiday week, so we are welcomed by Natalie  Egreteau, Northern Europe Export Manager for the Hardy products. We are bowled over by her exuberance and obvious passion for the products. Before tasting we examine some of the exquisite crystal carafes that have built Hardy's reputation as the Haute Couture of Cognac. The Perfection Carafe, that I learn was a turning point in the presentation of Cognac in 1981, is the result of a collaboration between Jacques Hardy and Daum Crystal: a heritage which has been continued with Hardy's current partnership with Maison Lalique in creating stunning designs to present their premium Cognacs.
Monica and I are salivating over the divinely sculpted and seasonally themed bottles of 'Printemps' and 'Ete', with their chic round travelling cases of cream and pastel leather, and that is without sniffing or tasting a single drop of these exclusive products (only 400 bottles produced of each). The blends of Grande Champagne made from small batches set aside at the end of the Second World War is surely Cognac fit for a princess and we hope that they are truly appreciated!
So now to what we can taste; the Tradition Range has been recently reconceived and we adore the sleek and colourful presentations. The code is easy to remember too – purple for VSOP, black for XO, and green for the Organic Cognac.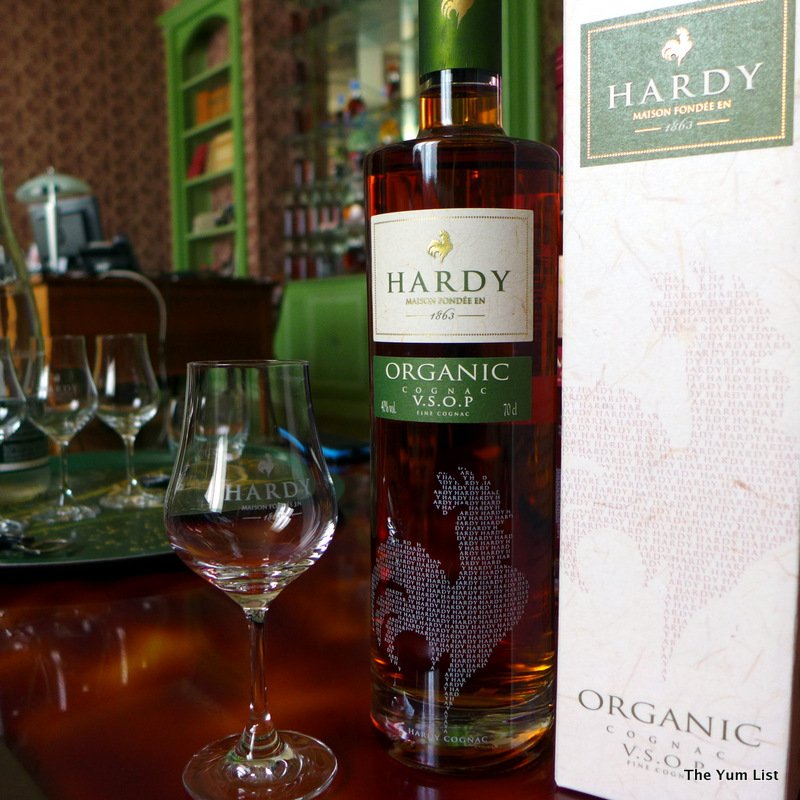 Hardy VSOP, charms the eye with its bronze colour and deep, attractive tints, and the nose with its fresh pear scents, leading into warmer walnut notes and spicy cinnamon hints. The flavours on the palate are quite simply perfectly balanced. Although the industry requirement is for four years of aging, the Hardy VSOP is matured in barrel for eight years, which gives a greater resonance of flavour and a higher quality experience to the consumer. As a regular Cognac drinker, I usually only use VSOP for blending or cooking, but this one is smooth to taste unadulterated with its vanilla and caramel notes, and I think it would be extremely pleasant taken over ice on a warm day.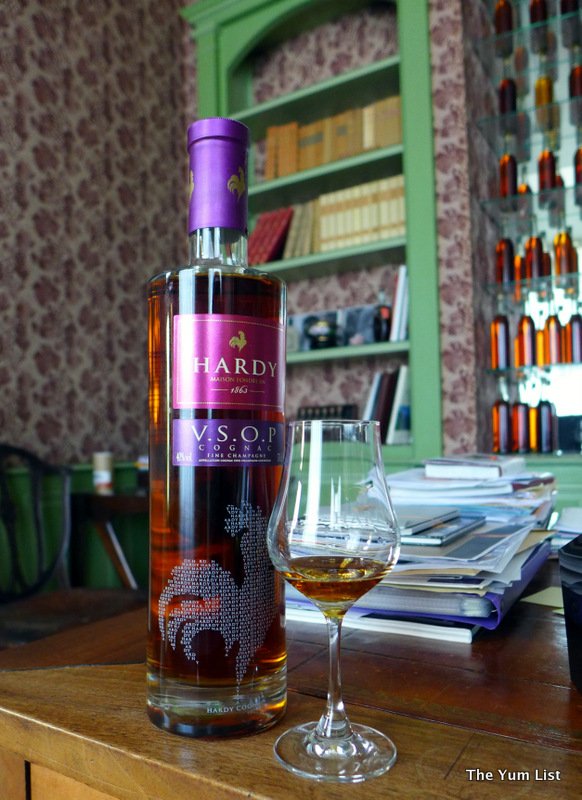 XO is my entry level for straight up drinking Cognac, and the Hardy XO keeps all its promises with its amber-tinted, vermilion colour and delicate bouquet of rose petals, ripe dates and cigar boxes. The smooth silky texture on the tongue and long-lasting aromas in the mouth at the finish are characteristic of the maturity of a great drinking Cognac.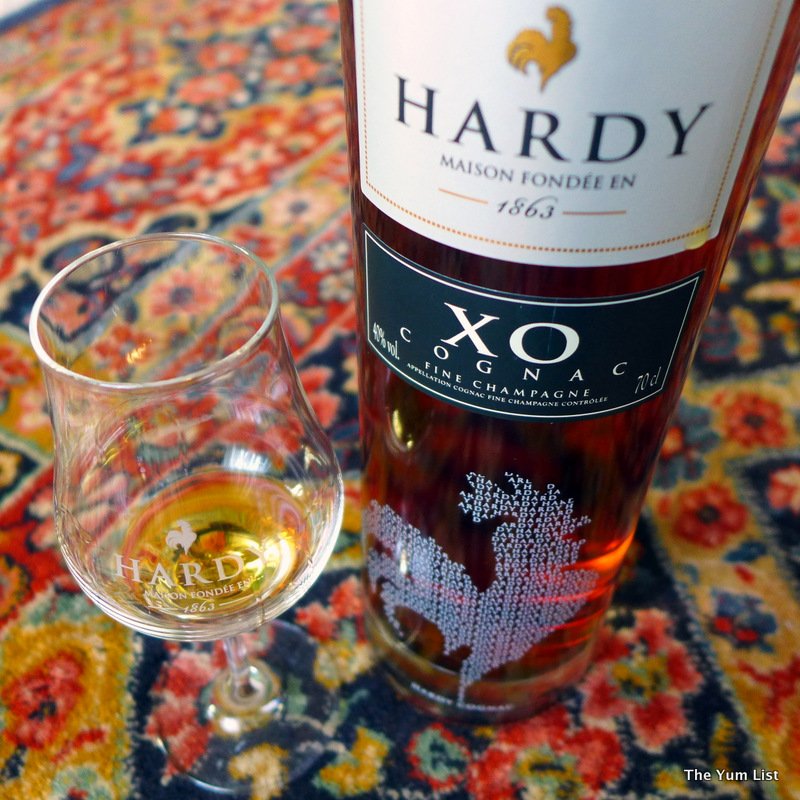 XO Rare is a lovely treat, a 15 year old Cognac with a very aromatic bouquet fresh with rose petal yet smoky with cigar box. I find it both deeper and more mellow than the XO with touches of cinnamon and ripe dates resonating through its slightly honeyed tones.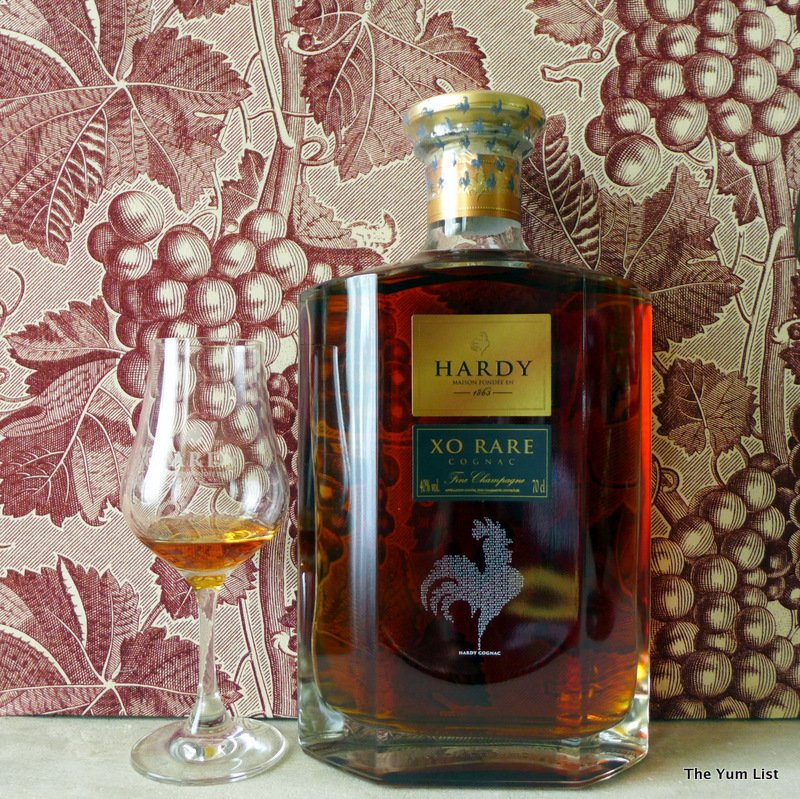 Today we are going above and beyond my regular measure into the romantic delectations that are the Hardy Prestige collection. Based in concept around the traditional Wedding Anniversary jewellery metals and stones, we start with the recently relaunched Noces D'Argent; the 25 year old of the collection. Once our excitement over the bottle and packaging has subsided, my attention turns to the very refined glassful; with light fruit on the nose, the first sip is delightfully fresh with elegant honey and vanilla tones. Oh so easy to sip on.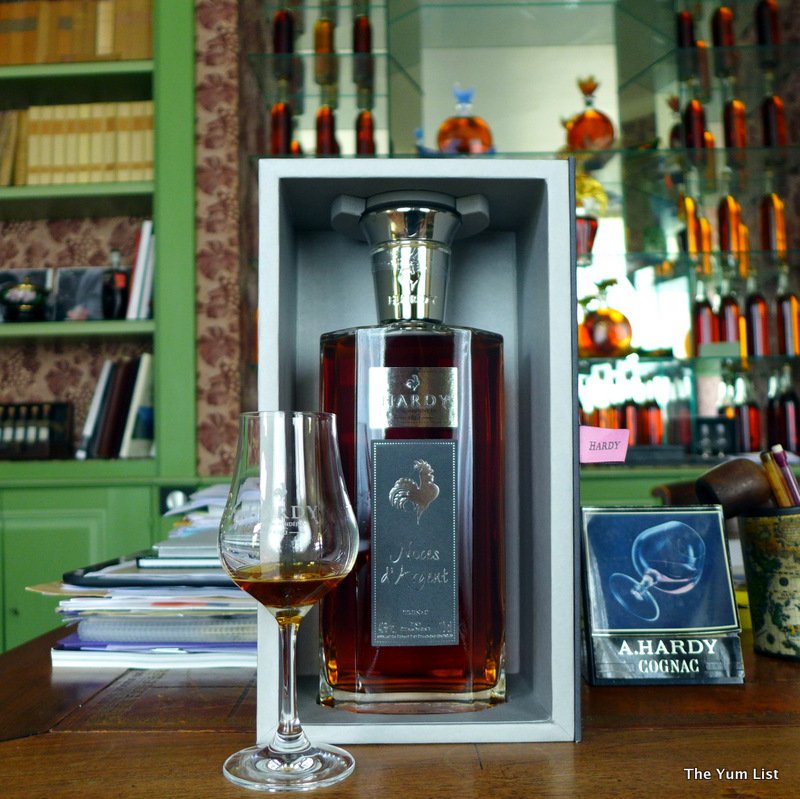 Noces d'Or is the 50 year old of the collection, and truly a 'Grande Dame.' Quite floral on the nose, she surprises with strong power on the tongue, settling into a lively balance of candied cherries, aromatic flowers and just a hint of smoked wood. I can taste the maturity like a memory resonant with age, and it brings me a feeling of being in a different time.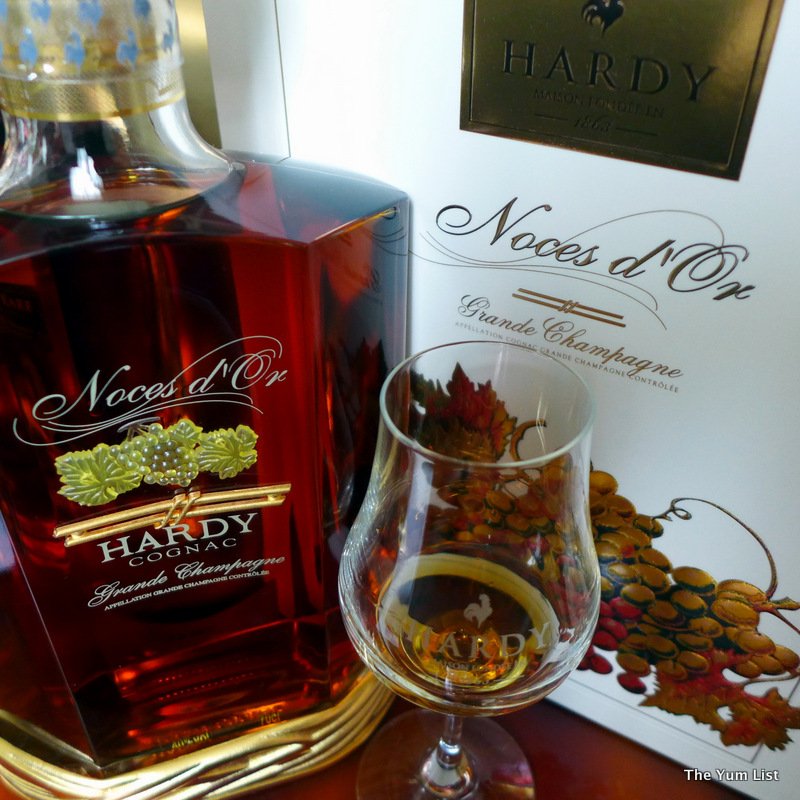 Natalie has been working up to the Noces De Diamant, her personal favourite, and one we are to become particularly fond of ourselves. The presentation is simply spectacular with the diamond cut carafe and solitaire styled stopper. This delicious Cognac sparkles with spicy depths, bitter orange notes, ginger tinges and just a hint of saffron. The colour, bouquet, and velvety texture all dictate more, more, more… More time, more Cognac, more enjoyment. It is sincerely a privilege to taste something that has had so much time and love invested in it.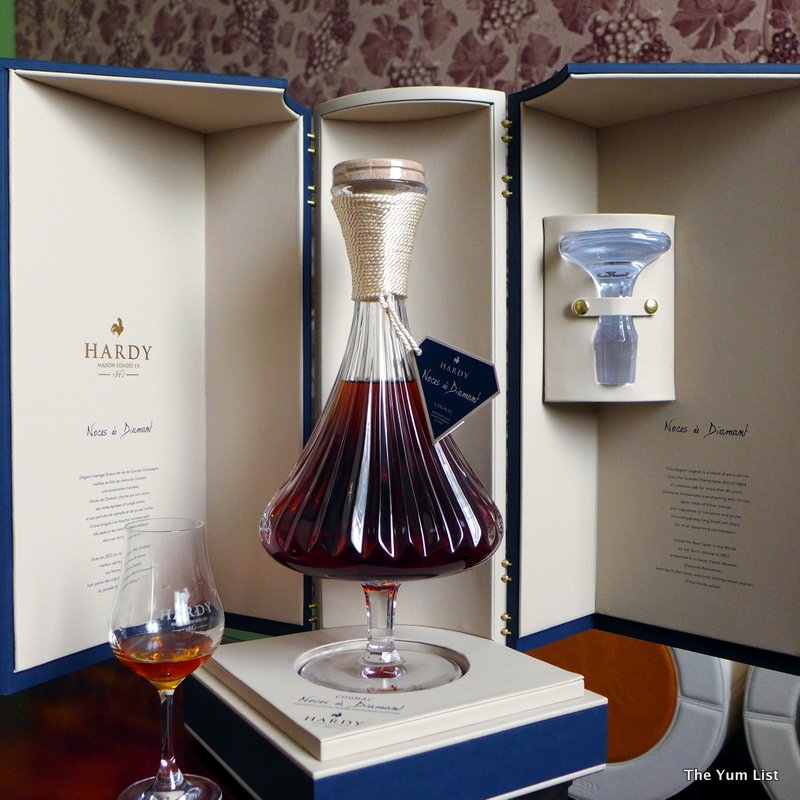 We've loved our Cognac tasting, we've adored our charming company, but apparently that is not enough, we are encouraged to try the 'baby brother of Cognac,' the regional specialty Charentes de Pineau.  'Just a little aperitif now it's time…' assures Natalie, a phrase we are to hear again and again throughout our exploration in France. The Hardy Coq d'Or, which is poured for our first taste of this mysterious elixir, immediately catches the eye with its golden hues reflecting a whole array of tints. Tasting it is an unbelievable paradox of richness and simplicity, depth and refreshment. Warm dried fruits, honey, hints of lime – it is hard to express all that is in our new favourite aperitif. Happily one that is regularly proffered in the region, but one we would also love to see exported to KL.
Throughout our tasting we note the use of the tulip glass, and on asking, discover that this is deemed to be better for smelling aromas and detecting flavours, it has always been the traditional glass for the cellar masters and is now accepted for general use in place of the archaic balloon glass. However, for cocktails a low tumbler or highball should be used depending on the drink.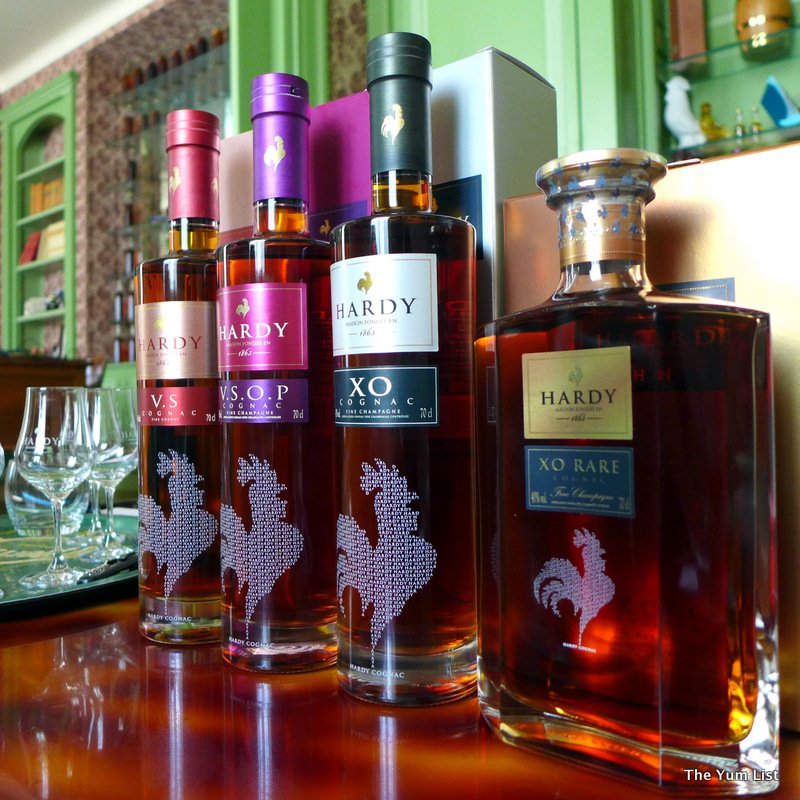 So, to follow the 'wedding' theme of the Prestige Collection, we've enjoyed something old, something new, something borrowed, and something blue. We are sad to part from our genial and generous host, to bring our entertaining afternoon to a close, but she raises our spirits with hints of what is to come on our continuing discovery of Cognac over the next two days.
Reasons to try Hardy Cognac: fabulous smooth tastes, with depth of flavour; elegant and feminine; very easy to drink; company commitment to excellence; a comprehensive range to suit every occasion.