Words: Kirsten Durward    Photos: Monica Tindall
Sitting out on the terrace of the charming Hotel L'Yeuse as the evening light starts to soften with the fresh air of the Charente countryside singing through your lungs, is a wonderful end to a day of exploring the delights of Cognac houses. Watching a lazy boat traverse down the sleepy river, relaxation is foremost on our minds as we wait for our cocktails to arrive.
Our gracious host, Gontran Bosteaux (representative of H. Mounier), seems a little impatient with the time the barman is taking to prepare his signature instructions. When the groaning tray eventually arrives though, we laughingly understand the delay, as not one but three different Cognac cocktails are presented to each of us. So which to start with?
The Red Fresh showcases two of the delectable products of the region. Prince Polignac VSOP is blended with Pineau Blanc, lemon juice and cranberry juice, then poured over ice. It is refreshing with a sour and deep edge, delightful for a summer evening before dinner.
A regional interpretation of a classic, the Polignac Mojito zings with lime and mint but the Cognac can be clearly tasted through the soda, and it's not a drink for the fainthearted. I laughingly rechristen this charm the Polignito, which is met with delighted amusement.
The Cognac Elderflower is a drink that would be enjoyed by many Malaysian taste-buds I feel. The Elderflower liqueur gives floral notes while the lemonade is light and sweet with just a hint of Cognac on the throat behind.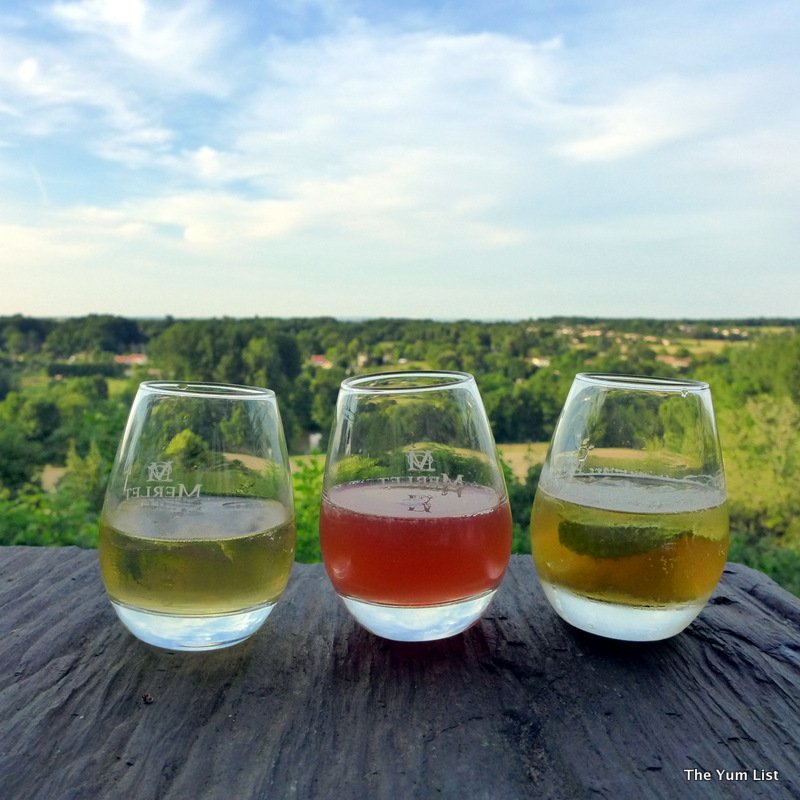 Our murmurs of appreciation are met with giant smiles and encouragement: for tonight Gontran has been joined by his genial colleague Nicolas, and it is clear that these boys like to entertain. A classic quote ensues, 'One of our best opportunities is to give pleasure to people.' We are impressed with the creation of signature cocktails to showcase the brand, and hope to receive the recipes to try again at home.
Perusing the menu, I note that it is simple with an emphasis on fresh local produce, which of course is one of my preferred styles of cooking and eating. Tonight a special menu has been created to align with the beverages we will be tasting.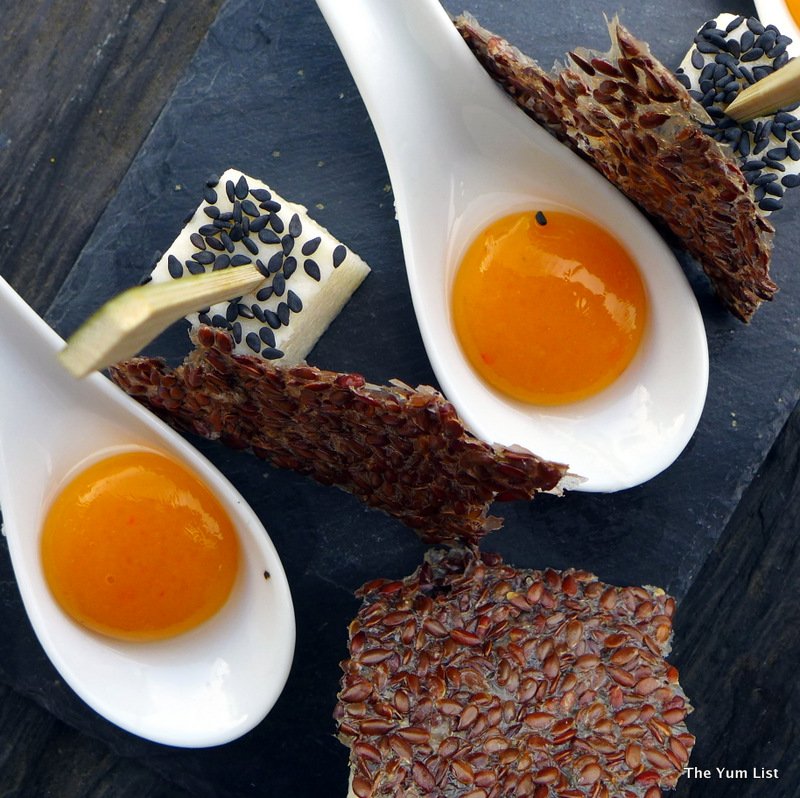 A Foie Gras en Terrine is beautifully displayed with scatterings of fresh colourful flowers. The strong flavours of black cherry are a delightful foil to the rich creaminess of the terrine, which is paired with a five year old Pineau des Charentes. The Pineau wine is an original and unique Hardy product that we have been told is an excellent match to foie gras, and we have to agree. The honeyed notes of the wine, resonant with tropical fruits, with a little walnut to the back, are simply delectable and slip easily over the tongue. Pineau is a new discovery to us, and one that we hope Hardy will bring to the Asian marketplace as we are enchanted by it.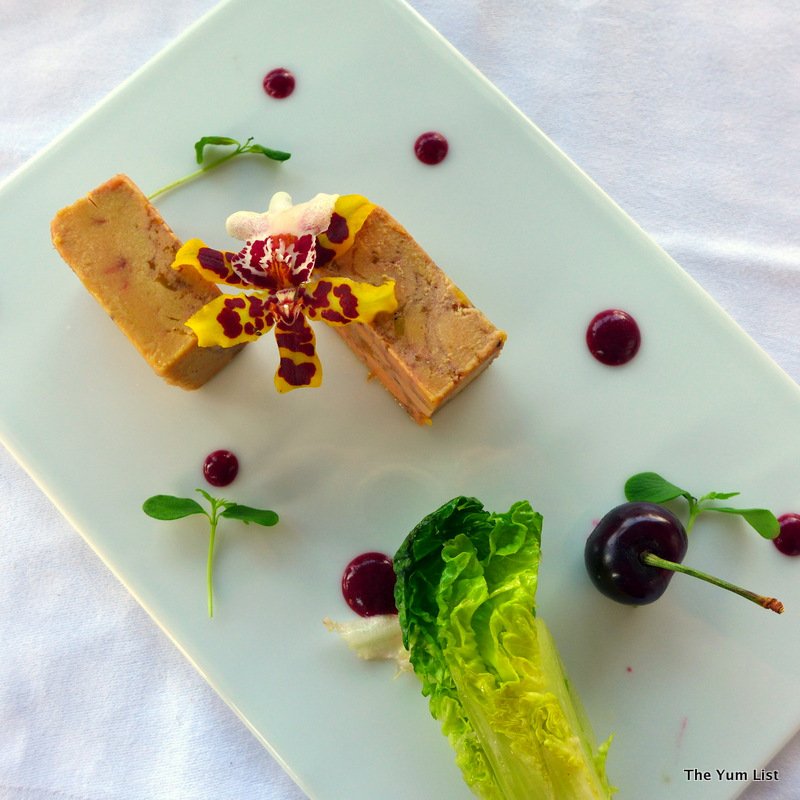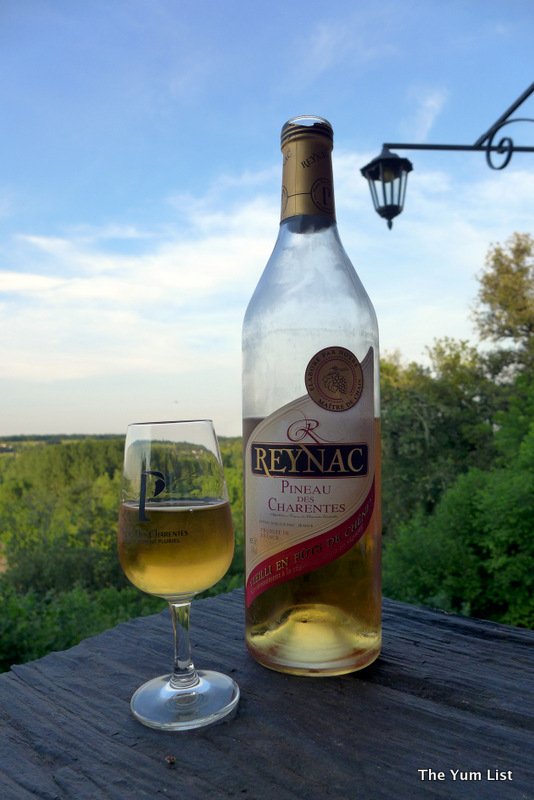 The Faux-filet (in English Sirloin) we are served is the freshest of the fresh: there is nothing like being in the countryside and eating from the surrounding farms. It is served extremely rare with regional potations from the Isle de Rey, just a few miles away in Charente Maritime. Seasonal white asparagus, deep-fried courgette flower and woody morels complete this rustically elegant dish. To accompany the main we taste a local wine. Cognac is not well known for wine production, but this is a surprisingly pleasant glassful that does not overwhelm the sincere flavours of the food.
Chocolate and Cognac are an obvious pairing, but my eyes widen at the presentation of Chocolate Grand Cru with fresh red berries and grilled chocolate ice cream. It is richly decadent but saved from being overwhelming with the fresh touch of the summer berries.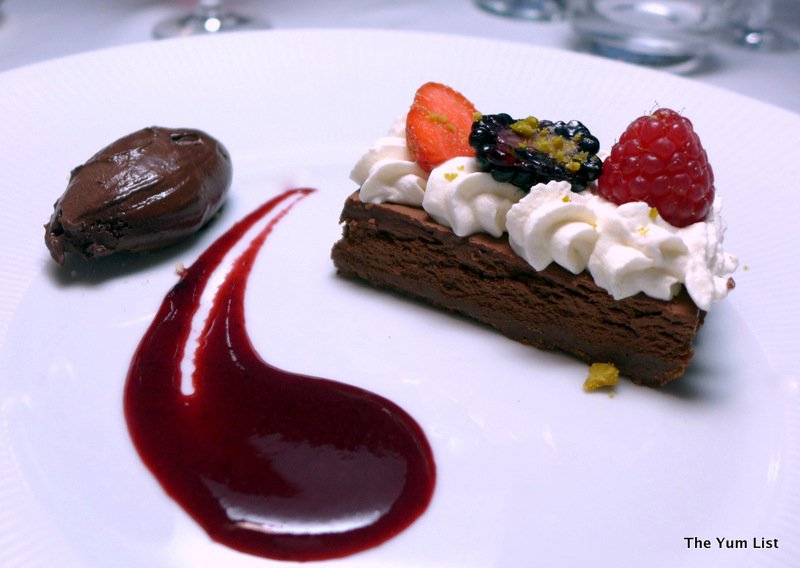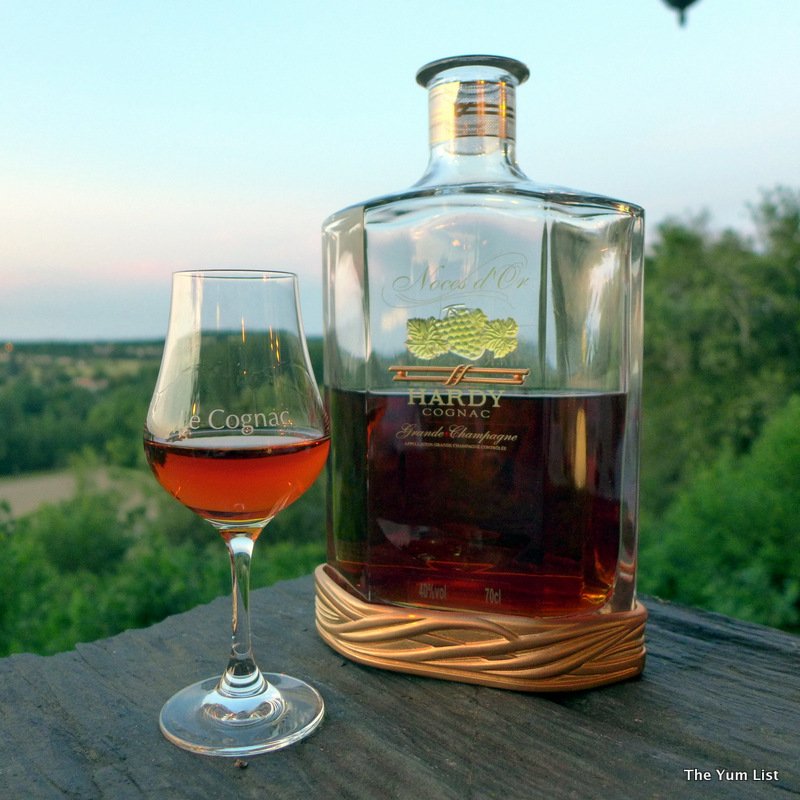 Our day of Cognac exploration started with an extended tasting at Hardy and ended with an imaginative Prince Polignac presentation. The two stable mate brands could not be more different. While Hardy is colourful with a more rounded feminine style, the Prince is regal and traditional, the taste very masculine and powerful with a clear structure and a long after taste. The Table De L'Yeuse has been a perfect setting within which to discover the potential of the product. And, although we are rapidly learning to drink Cognac in new ways, we finish with the traditional digestif, raising a glass of Polignac to the sunset, and to new friends all around.
We are once again grateful to our hosts in Cognac, the team at H. Mounier and Hardy Cognac. Tonight's dinner showcased beautifully the Hardy Pineau wine, and Polignac VSOP and Reserve Cognacs.
Reasons to visit:  Charming setting high above the Charente River; open air dining (weather permitting); fresh local produce; an extensive range of Cognacs.
Table De L'Yeuse
Hotel L'Yeuse
65 rue de Bellevue
16100 Chateaubernard
France
+33 5 45 36 82 60
www.yeuse.fr/
[email protected]
www.hardycognac.fr/eng/home
www.polignac.fr/eng/home/index