Words: Kirsten Durward   Photos: Monica Tindall
Once again we are enjoying the company of two entertaining French gentlemen for dinner. Tonight's companions are the humorous Jean-Luc Lebault, who has recently joined H. Mounier to lead their travel retail division, and our patient host Gontran who has displayed impressive dedication both to our Cognac education and to gastronomy in general. I'm warning Monica that she better be discreet with her photograph sharing, or husband Caning is going to be increasingly jealous of our company as well as our Cognac tasting. Tonight's destination is the charmingly eclectic Le Bistro de Claude, amongst the Normandy style homes on the cobbled streets of Cognac.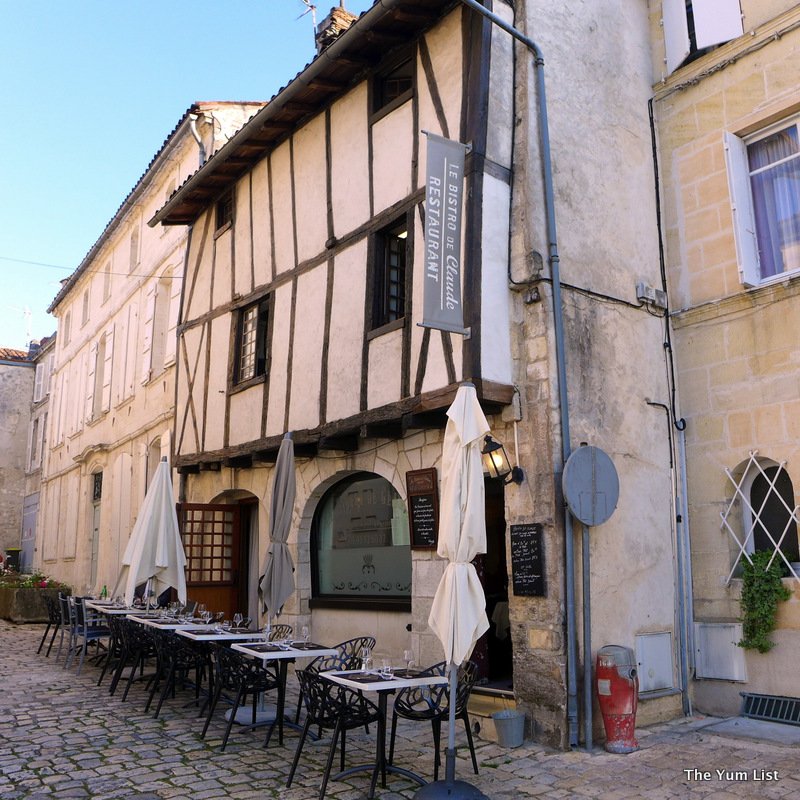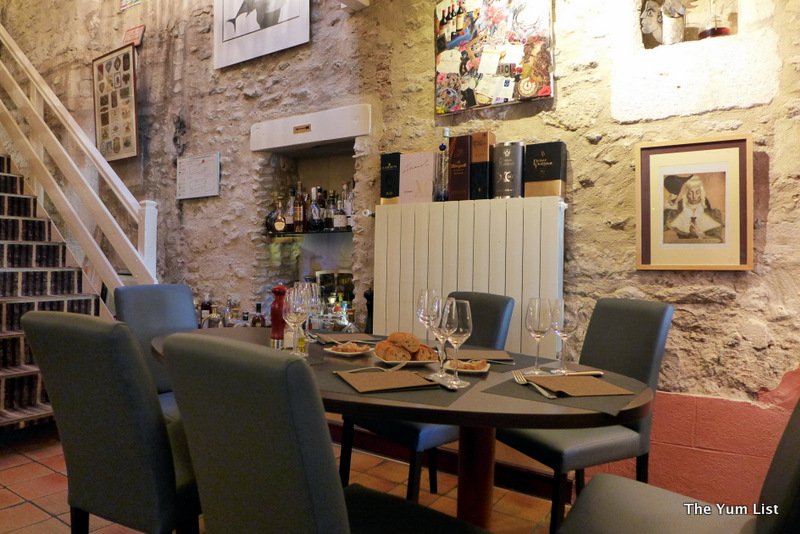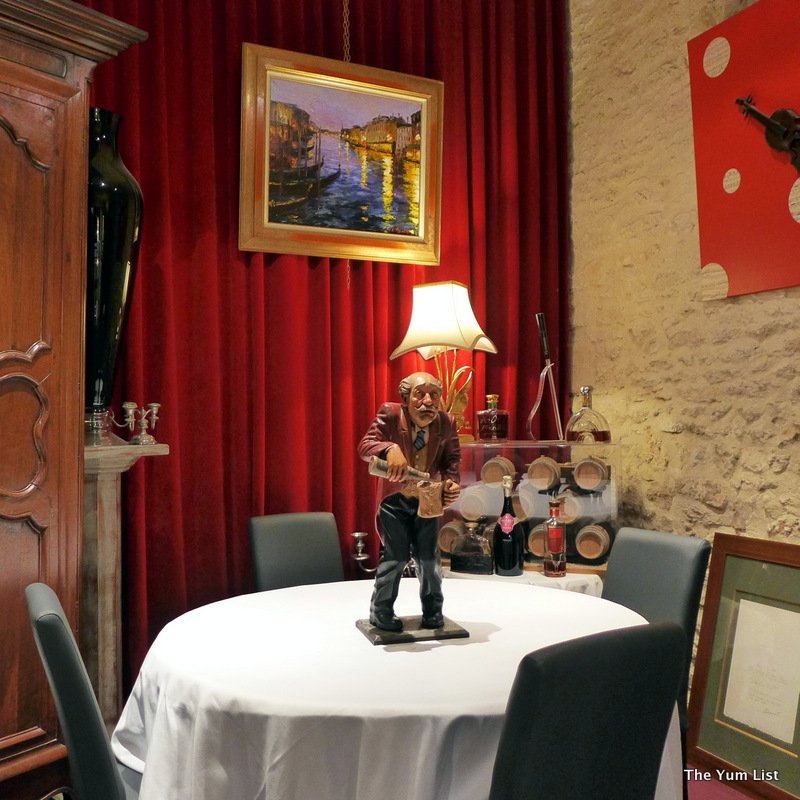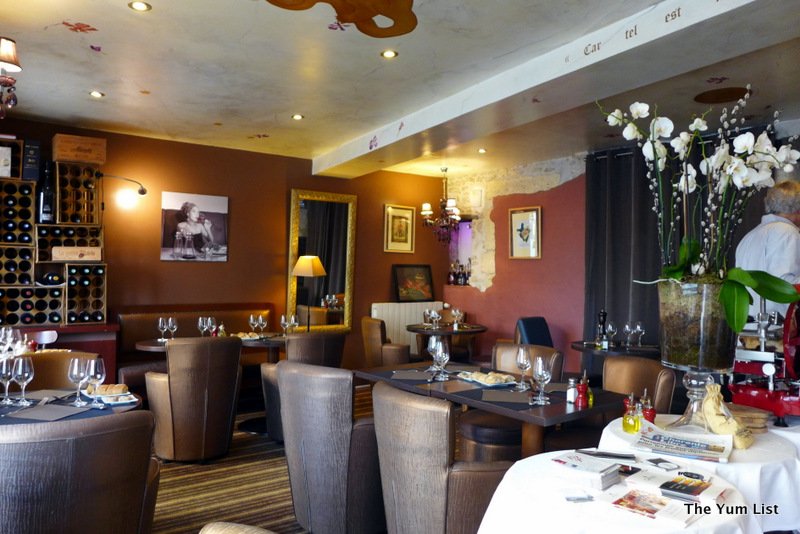 Once again the aim of our dinner is to showcase and taste the splendid products of Prince Polignac and learn different ways of drinking Cognac. We start with the simple classic style of mixing Prince Polignac Reserve with a little tonic or ginger ale. I surprise the company by remarking that my mother used to enjoy VSOP with ginger ale back in the 70's and 80's, which was what initially started my enjoyment of the product. These ones don't last long as our busy day has made us thirsty and the sparkling combinations slip down a little too easily before we turn to some glasses of Chateldon 1650, which apparently began commercial life as the King's water. So tonight we are truly having the royal treatment, first the Prince and now the King!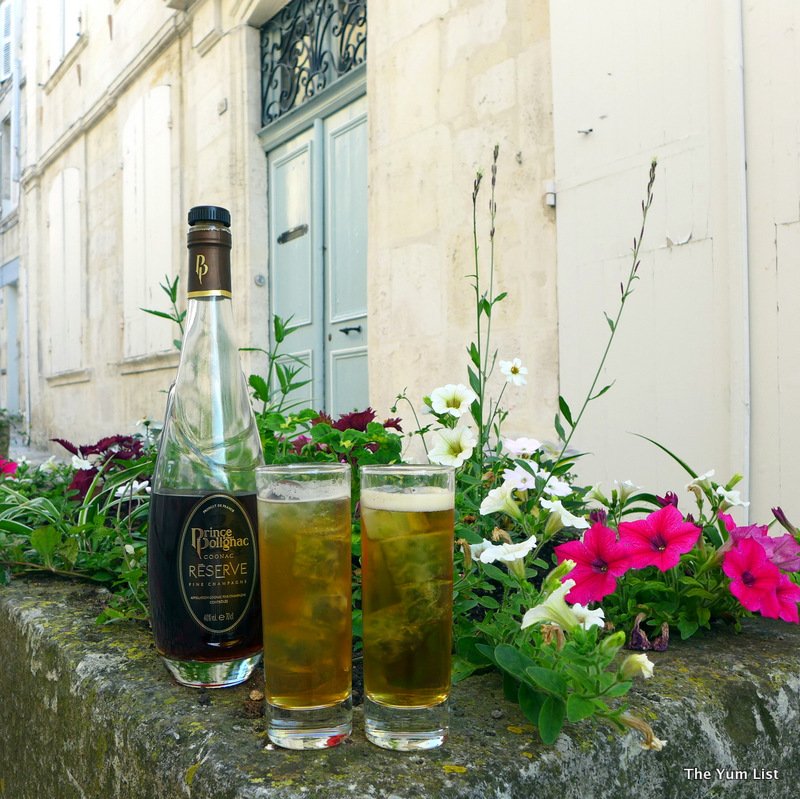 A change of pace ensues as the Prince Polignac VSOP Reserve is poured on ice to accompany our starter of smoked trout from the nearby area of Gensac la Pallue. It is served on a very large house-made blini, which more reminds me of a flat Yorkshire pudding, with home style whipped cream, black caviar from the trout and fresh pink peppercorns. The mellow notes of the Prince Reserve twinkle through the ice, and I'm slowly converting to the idea of Cognac on ice, something I would not have considered prior to this trip. The Reserve is a nice step between the VSOP and the XO, not something I have come across before, it is very elegant in structure, more intense than the VSOP but lighter than the XO, making it seemingly the perfect Cognac over ice.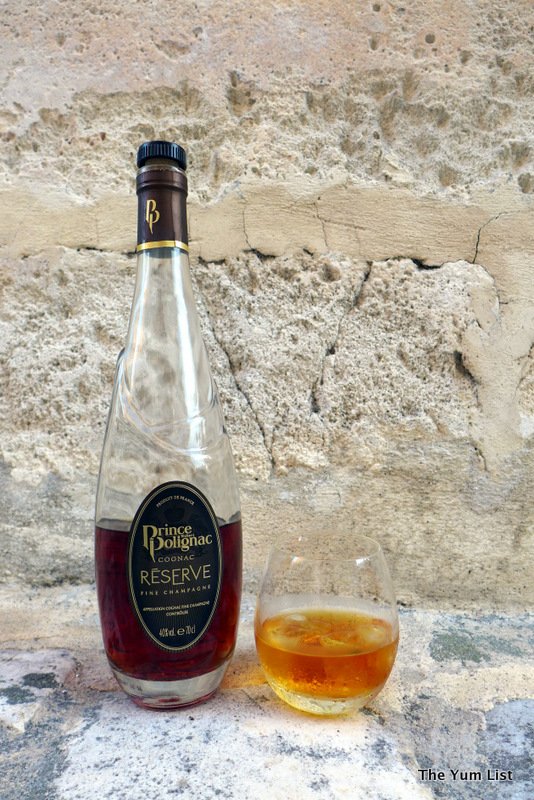 After some very meat heavy meals we are happy to see that our main course tonight is fish. Line caught maigre, similar to sea bass in density and taste, is served with crisped skin and a simple beurre blanc. We delight in its freshness and enjoy the light summer truffle that accompanies the mashed potato. This is simple food, well made, and tasty. With it we taste a vin de pays Charentaise, the Domaine Cazulet Sauvignon Blanc. Light in colour with a fruity perfume of green apple and pear, on sipping we find it to be a very refreshing off dry wine, with a trace of honey on the tongue.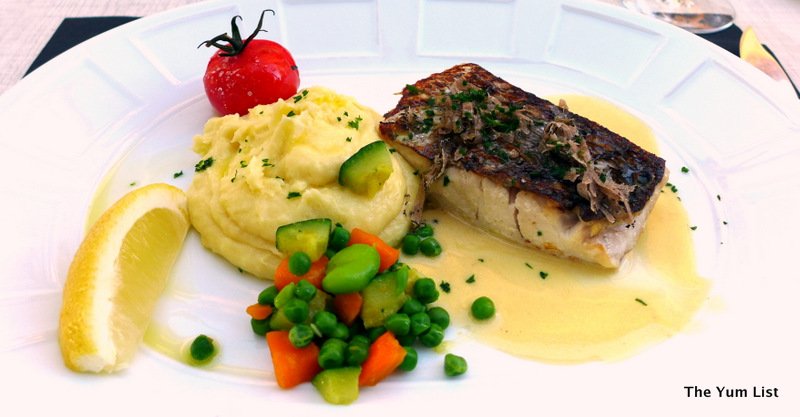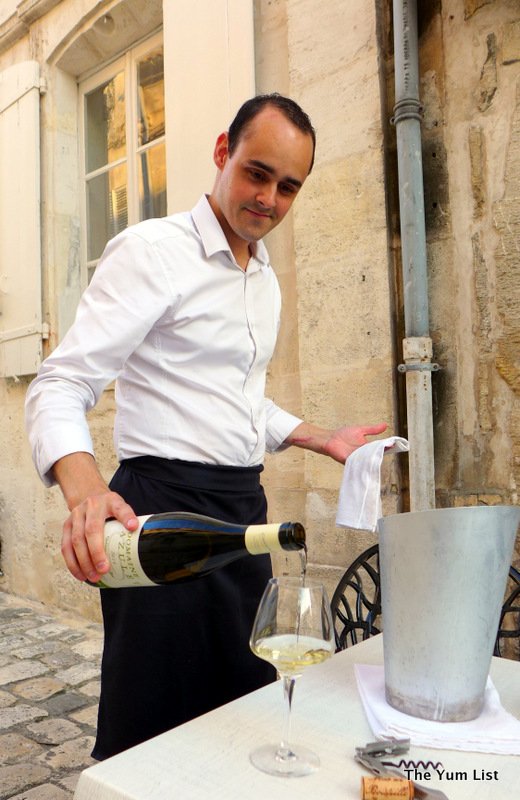 We have learned to expect chocolate with Cognac for dessert when dining with Gontran, and our expectations are not disappointed tonight. Chocolate mouse with fresh forest fruits; strawberry, raspberry, blueberry, blackberry, with a hazelnut foam and toasted almonds sits atop a rich cranberry and blueberry coulis that is truly fulsome in the mouth. How delectable to spoon this up with intermittent sips of Prince Polignac XO with its rich complex spiced bouquet, signature structure and notes of honey, cinnamon, vanilla and gingerbread. This is a splendid addition to our day's education as earlier we tasted the eau-de-vie from which it is blended, with one year to go before it is aged.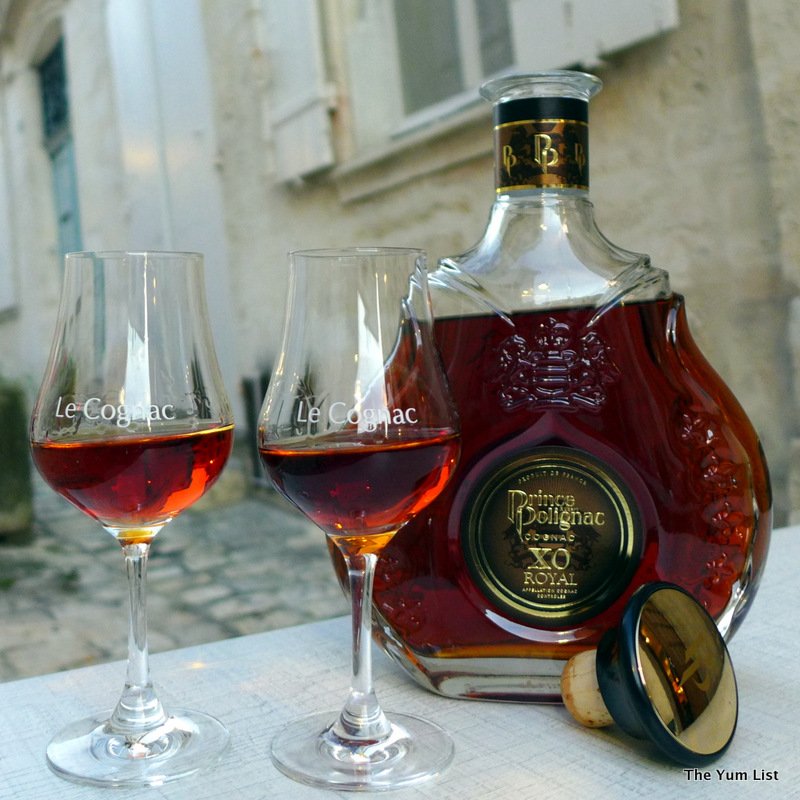 We are extremely grateful to H. Mounier group for their gracious and generous hosting of our visit to Cognac. Today has been full of new and delightful experiences, a lot of learning has ensued, and this evening has been a wonderful relaxing end to our trip. As the sun dims and the shadows start to lengthen, the lamps appear to light around us softening the limestone buildings. We sit and sip in the soft night air, enjoying the clear midnight blue of the sky and continue our conversation with our engaging companions.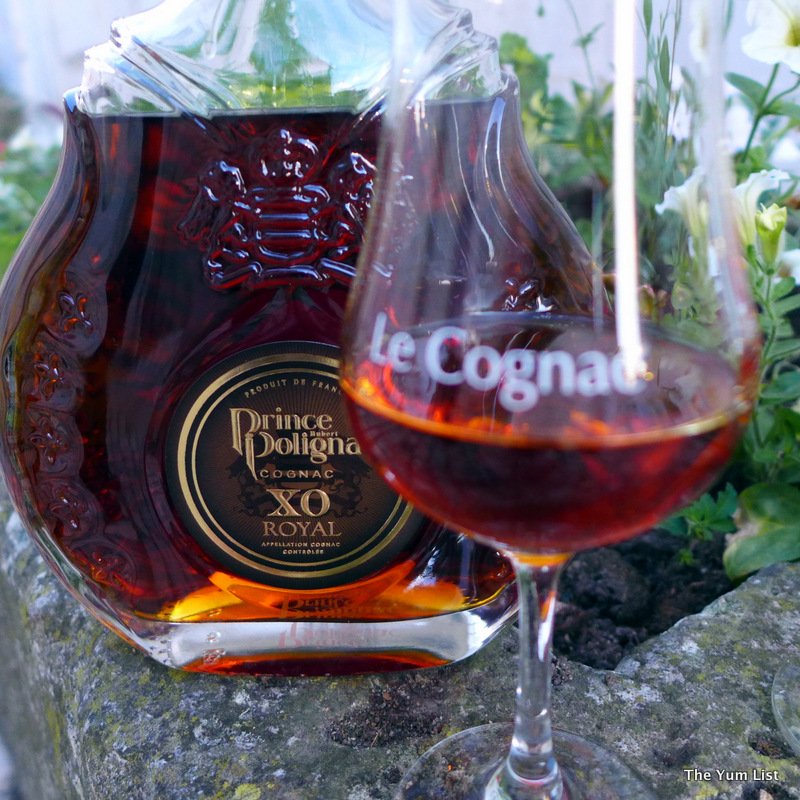 Reasons to visit:  Central Cognac location; charming ambience; fresh local produce; beverage pairings done well.
Le Bistrot De Claude
35 rue Grande
16100 Cognac
France
+33 5 4582 6032
http://bistro-de-claude.com/
www.polignac.fr/eng/home/index