Words: Louise Miller   Photos: Monica Tindall
Ever indecisive about where to go for a special meal? If, like me, you end up trawling the internet for hours, checking out various menus, reviews and seeking friends' opinions before choosing one of KL's thousands of restaurants, we have a solution that could save you time and provide a truly memorable experience: don't choose just one! Booking a place on Werner Group's Gourmet Safari in KL's liveliest part of town will see you not only enjoying some great food and drinks, but soaking up the atmosphere in no fewer than six different venues, sampling highlights of what each has to offer and stretching your legs between courses.
We started our gastronomic gallivant in Opium. Inspired by the oriental Opium dens of the 1930s, the ambience is dark and sultry. We were ushered to a table in a dark wooden booth swathed with gauzy crimson drapes. Feather boas, rose petals and a carved dragon-headed opium pipe bedecked our table which was quickly further laden by the arrival of an opening cocktail, Consort Yang. A fruity and refreshing blend of gin, lychee syrup, kaffir lime leaves, lemon juice and sugar and decorated with a juicy skewered lychee, this was a perfect beverage to get the proceedings underway.
Our lychee beverage was accompanied by amuse-bouche or 'Emperor's Foreplay'. The  decorative ceramic spoons heaped with mango salsa and lightly battered prawns certainly pleased our taste buds and set the mood for further grazing.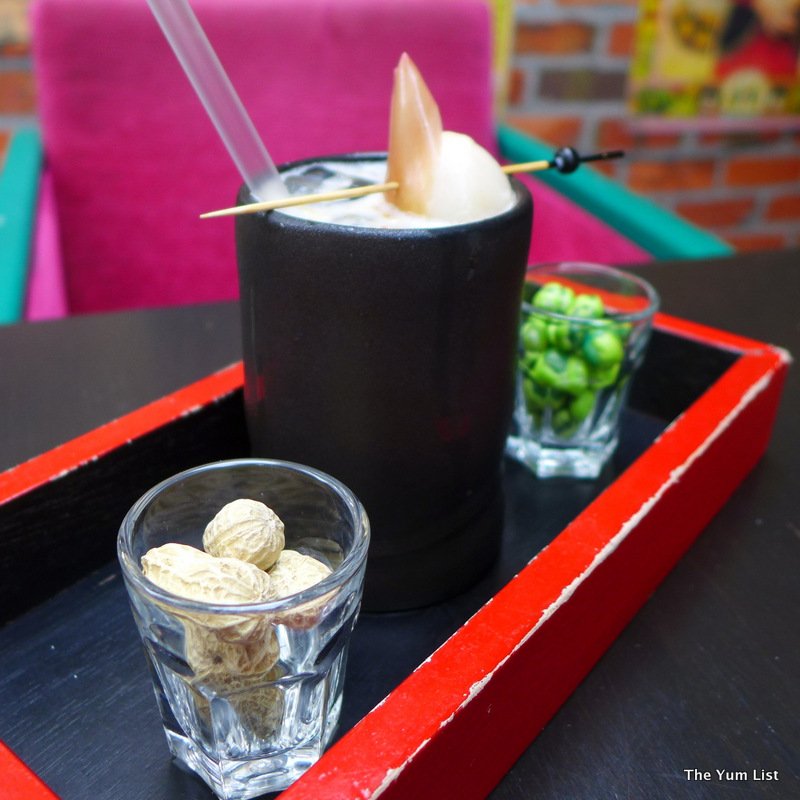 Ordinarily this would have concluded our visit at Opium but we were invited to sample one of their signature cocktails, 50 Shades of Grey. Not part of the Gourmet Safari but the spectacle of its preparation alone make it well worth sampling. Think rose petals, passionfruit, liquid nitrogen and as its name suggests… handcuffs! You'll have to try it yourself to find out more.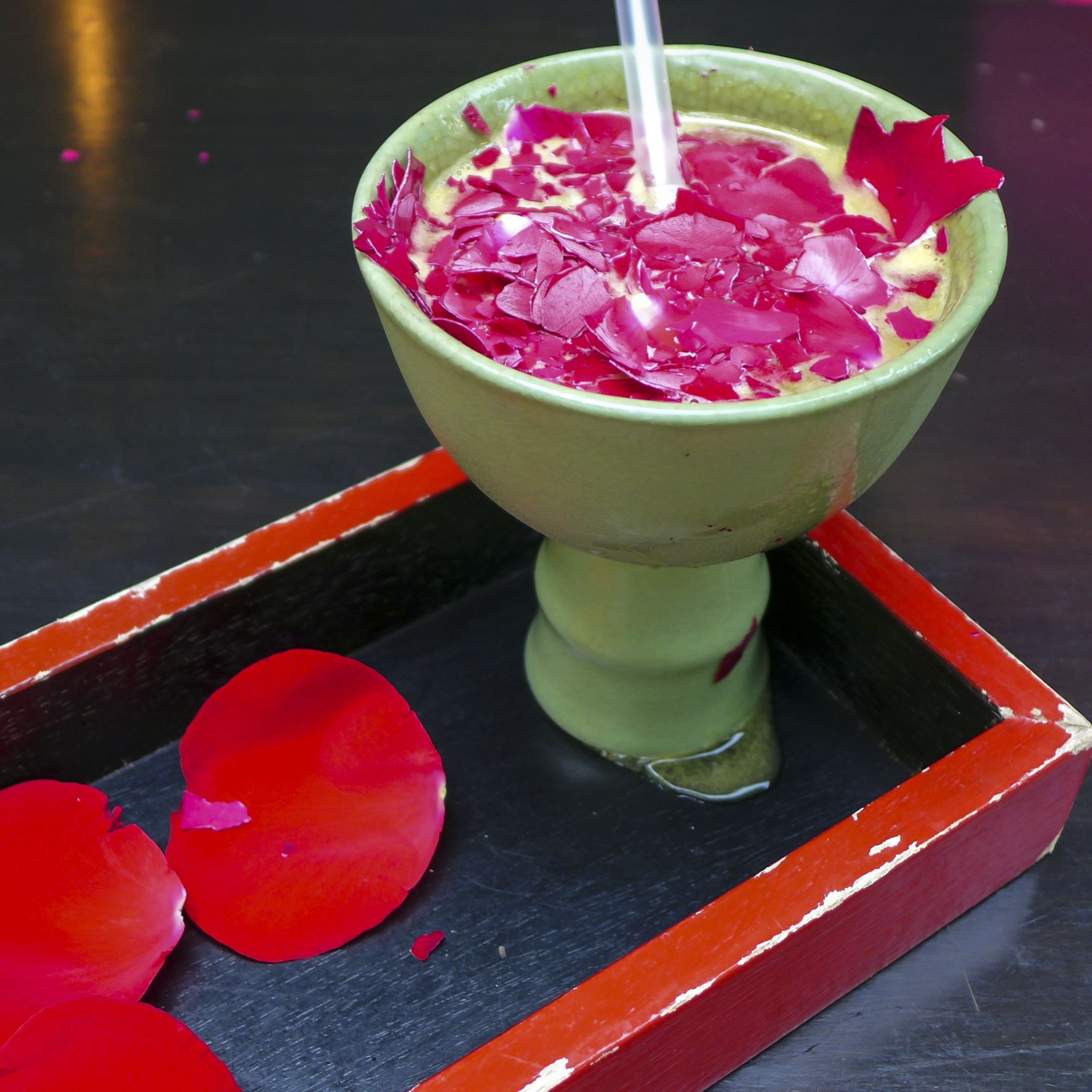 Our second stop was Dining In The Dark. As we moved into the bar area, our eyes adjusted to the progressively darker environment. We left all light emitting items in lockers and lined up in single file, holding on to the shoulders of the person in front as were expertly guided to our table which was of course in pitch black darkness. I had experienced Dining In the Dark before and therefore knew that I would love this part of the evening but since it is not for everyone, the Gourmet Safari provides a great way to get a snapshot of the experience before committing to a full meal.
After having been informed of the table setting and how to reach for our wine, we were served a quartet of starters and advised to progress from bottom left in an anticlockwise direction. The dishes ranged from crunchy in texture to velvety smooth, vegetables that none of us were able to identify and delicious flavours that had us all speculating and left us doubting what we'd thought were quite educated palates. The mystery prevailed as we left to move on to the main course venue but we were reassured that all would be revealed at the end of the evening.
The short amble up the road took us to The Steakhouse where a far more rustic ambience set the scene for the first of our main courses. Here, we were treated to medium rare Australian beef medallions simply garnished with a plump morel mushroom and accompanied by a delicious, rich cognac sauce. This course was a real highlight of the evening and further enhanced by the glass of Montepulciano d'Abruzzo with which it was paired.
Next, we staggered over the road to El Cerdo, the venue for pork lovers that had been on my 'to visit' list for some time. A glass of Chilean Balduzzi Merlot was poured to accompany one of the restaurant's signature dishes that has been pleasing patrons for eleven years –  Marinated Pork Shoulder. We were told that the meat had been marinated for 48 hours in paprika, garlic salt and many other secret ingredients. The pork was accompanied by buttery mashed potatoes, salad leaves, shredded crispy fried leeks and a paprika and mustard sauce. Like the beef that preceded it, the pork  was so juicy and succulent and we instantly appreciated why this dish pulls in so many returning diners.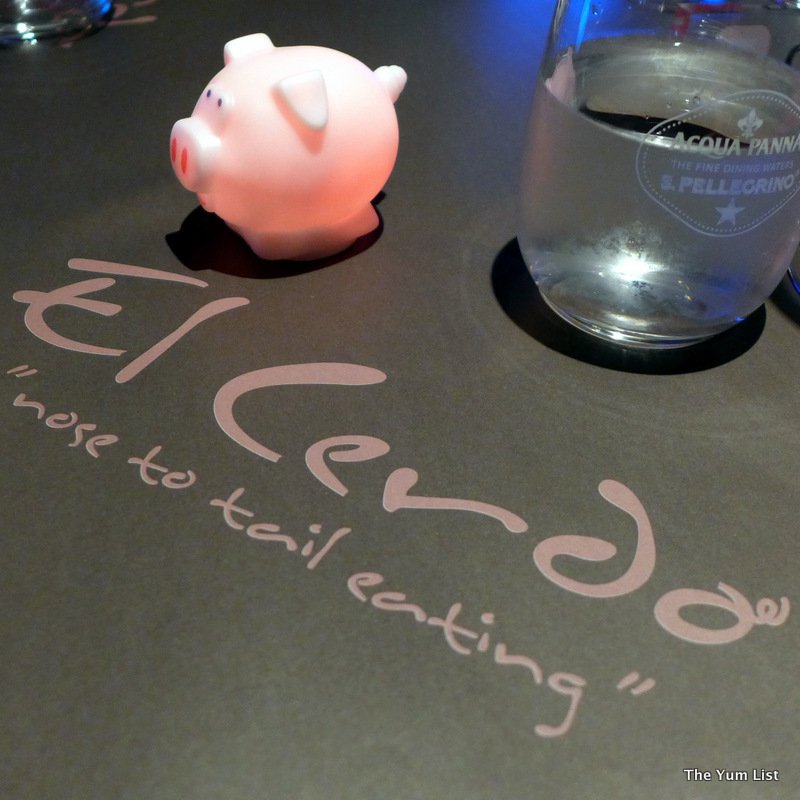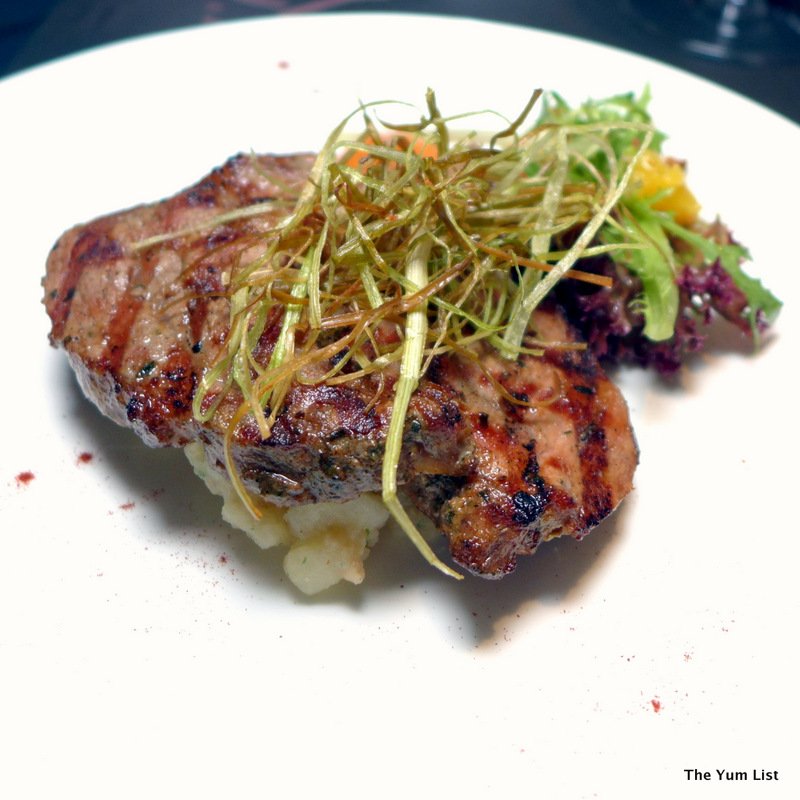 Our next stop was named the 'Quickie' and took us through an archway that led to the German bar and restaurant Black Forest. Here, we imbibed a glass of Altes Schwarzwalder Kirschwasser, a chest warming cherry schnapps – a well-timed alcoholic interlude before embarking on the final stage of our journey.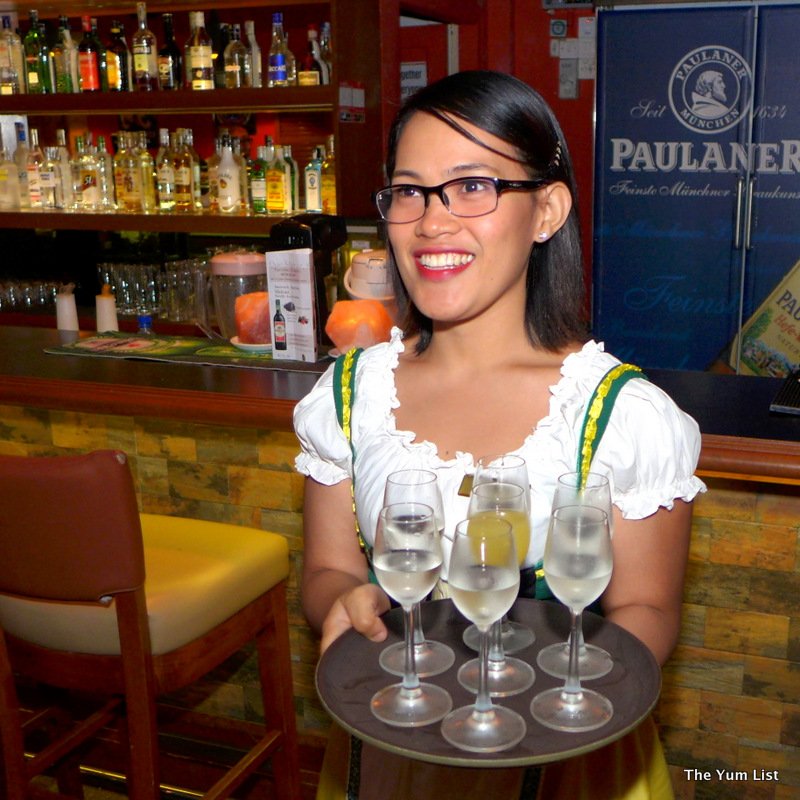 The Whisky Bar was the venue for the 'Happy Ending'. Accompanied by Chivas Regal Extra, the show stopping dessert was a chocolate fondue with a difference. The Whisky Bar's interpretation of this classic offered marshmallows, strawberries, banana and camembert cheese (yes, that's right – Camembert!) to coat in a scrumptious chocolate sauce before dipping into liquid nitrogen. Needless to say but I'll say it anyway – we LOVED this! The chocolate hardened in the bubbling liquid nitrogen and created mini chocolate popsicles on the metal fondue forks which, as we discovered pretty quickly, should not come into contact with your tongue!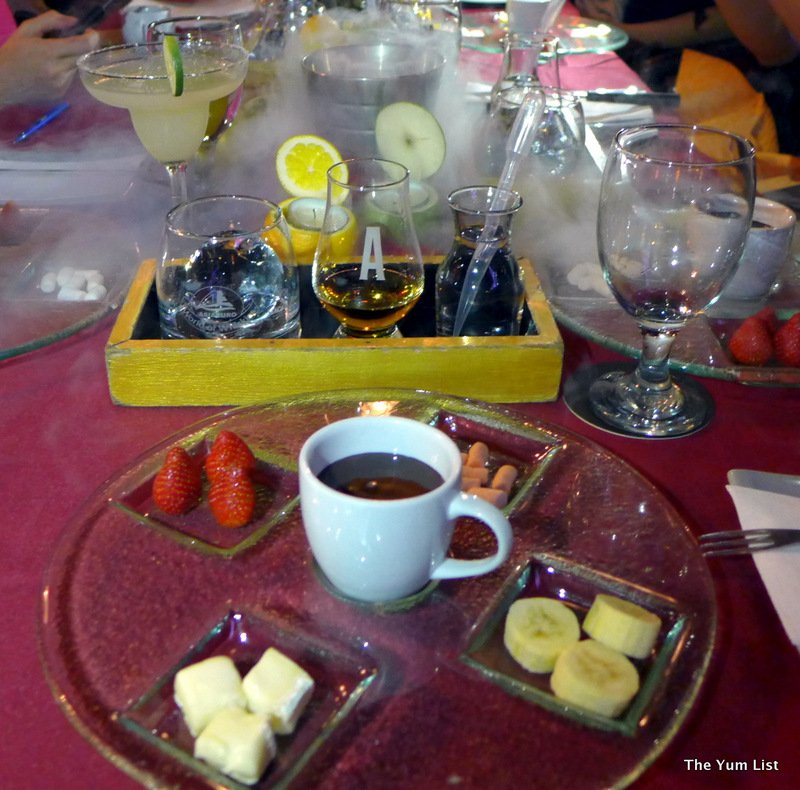 At this point, after completing around 3 hours of indulgence, many Safari participants may want nothing more than to be horizontal for a while (preferably at home) but we, the die hard Yum List team had something more energetic in mind. We decided to conclude our evening in Werner Group's Forbidden City: a vintage glam-lounge featuring live music and 'vinyl only' sessions, this classy club above Opium offers a range of naughtily named cocktails and great bar snacks in addition to the great music and ambience.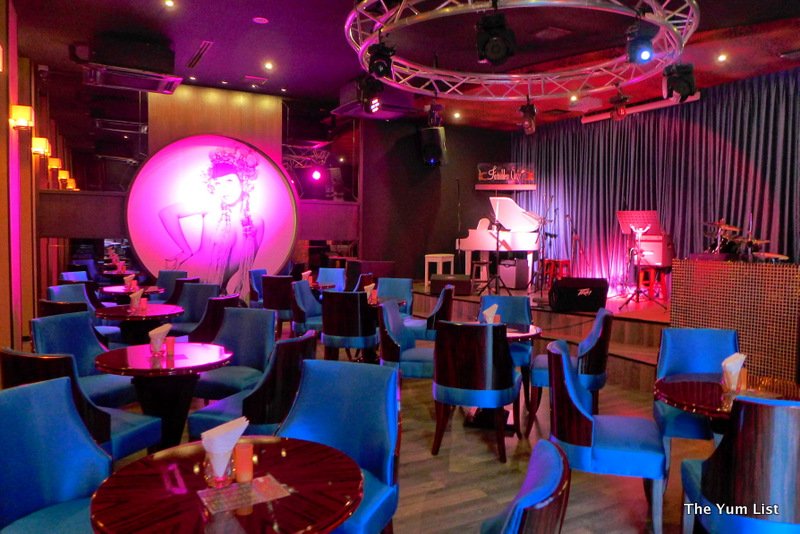 We were treated to the dulcet tones of the fabulous all female band Dotters Division who played covers of songs from the last four decades which had us tapping our feet and singing along.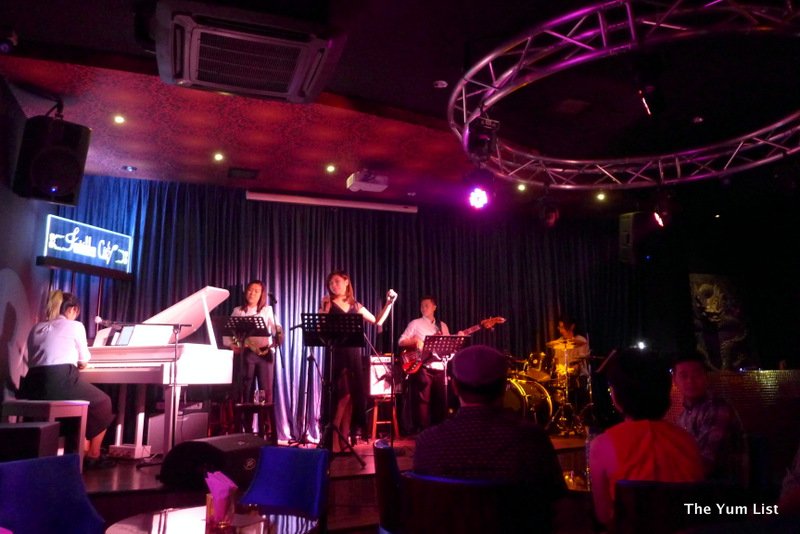 We also sampled an array of cocktails created by the club's award winning mixologist. Amongst those delivered to our table were Dirty Soulmates (Dirty Martini and Classic Rob Roy making out with each other) and Friends with Benefits (mint and elderflower mingle with gin, Campari and cava) and although we felt like we wouldn't be able to eat anything for at least another 24 hours, the Chicken Satay with peanut sauce and Chicken Liver Pate infused with Cognac proved too tempting to resist completely.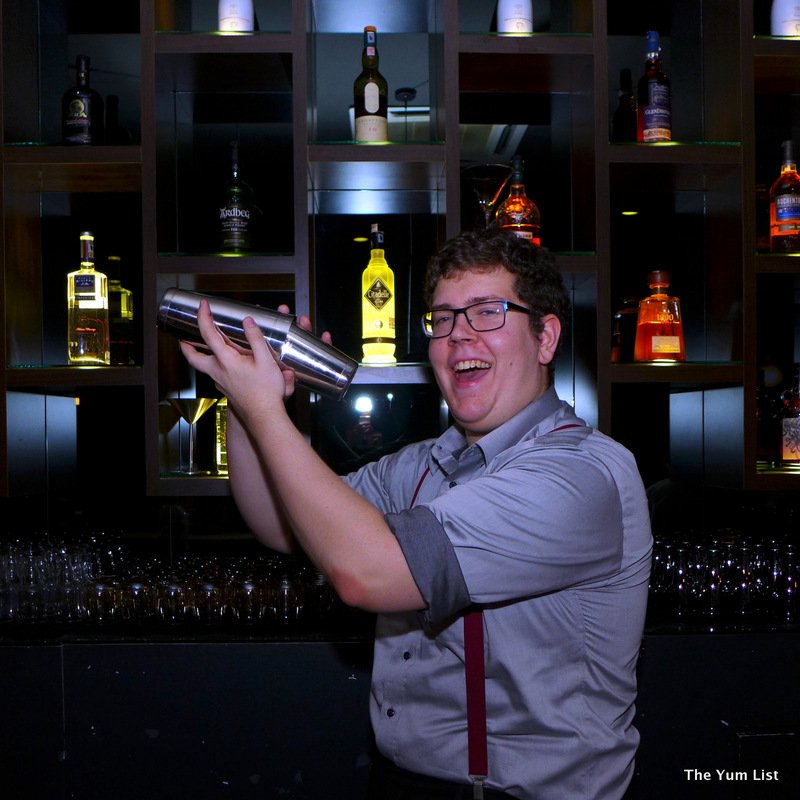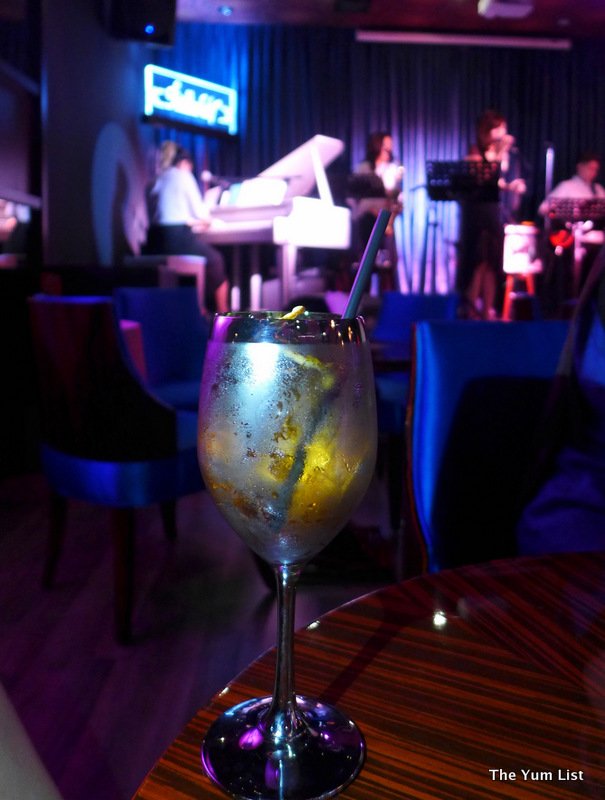 We cannot recommend the Gourmet Safari highly enough for those seeking a unique and memorable night out of great food, drinks and fun. Moving between six venues not only allows you to soak up the different atmospheres and appreciate the menu's highlights in each establishment but also provides the opportunity to mix things up in terms of seating arrangements: We suggest having a different seating plan in each venue to ensure you get to spend time with different members of your group.
The Gourmet Safari is available from Sunday to Thursday, and reservations can be made online.
Reasons to visit: A truly unique and fun experience and great food. The steak, pork shoulder and chocolate fondue were the foodie highlights. Forbidden City is also well worth visiting with or without the preceding feast.
Forbidden City KL
www.facebook.com/forbiddencitykl/
Gourmet Safari