Words: Kirsten Durward    Photos: Monica Tindall
As part of our discovery of Cognac, we are enlightened on the importance of the barrel in the development of the spirit. Barrel making is an ancient art around the world and barrels are used for the development of many different beverages, as well as the storage of a vast range of provisions. Only barrels made from French Oak are used for developing my favourite spirit, Cognac. Our visit to the Tonnelerie-Doreau revealed to us the skill and hard work that goes into transforming huge oak trunks into smooth toasted barrels prepared to the production requirements of the great Cognac houses.  Our helpful guide Joris escorts us around the production plant and patiently explains every step.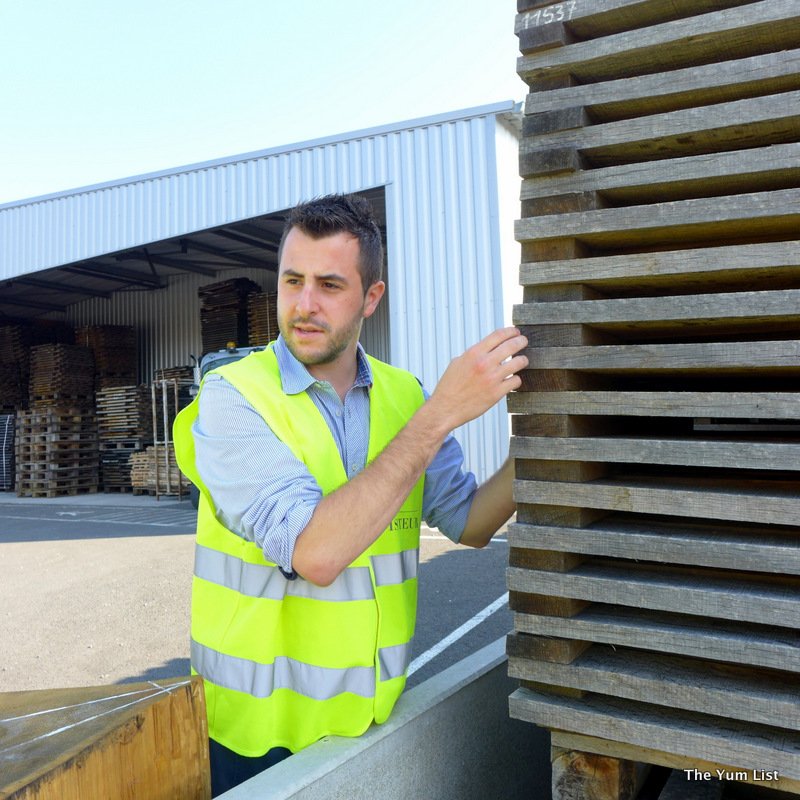 The roughly prepared wood is stored outside for two years to be washed clean by rain and seasoned by sun and wind. At any one point in time, there is up to 11 million Euro of wood in the yard.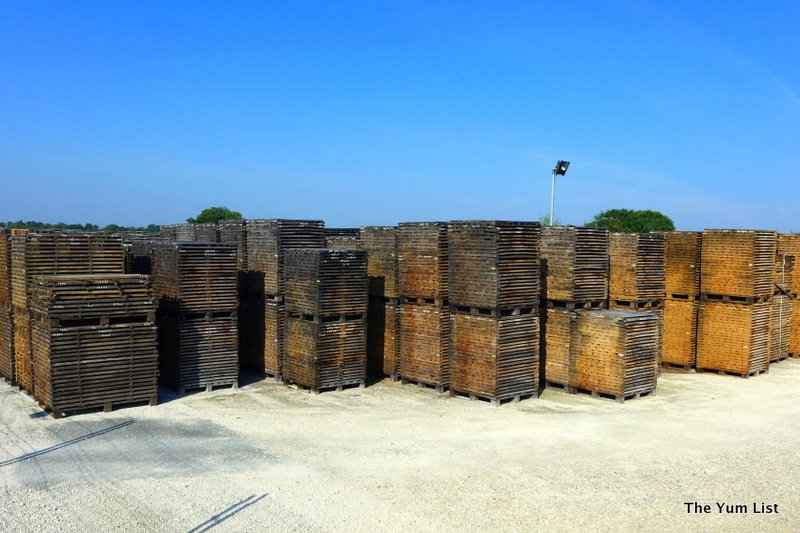 The seasoned wood is then shaved, smoothed and cut into slender lengths that are lovingly fashioned into curved pieces.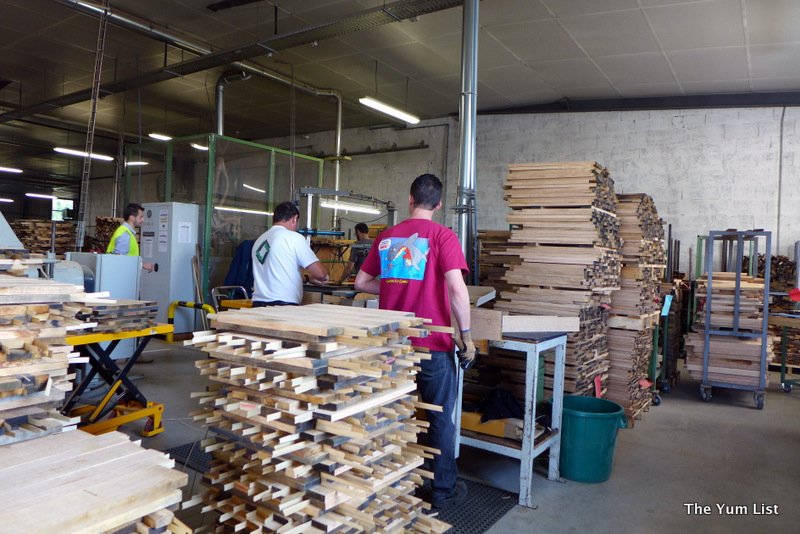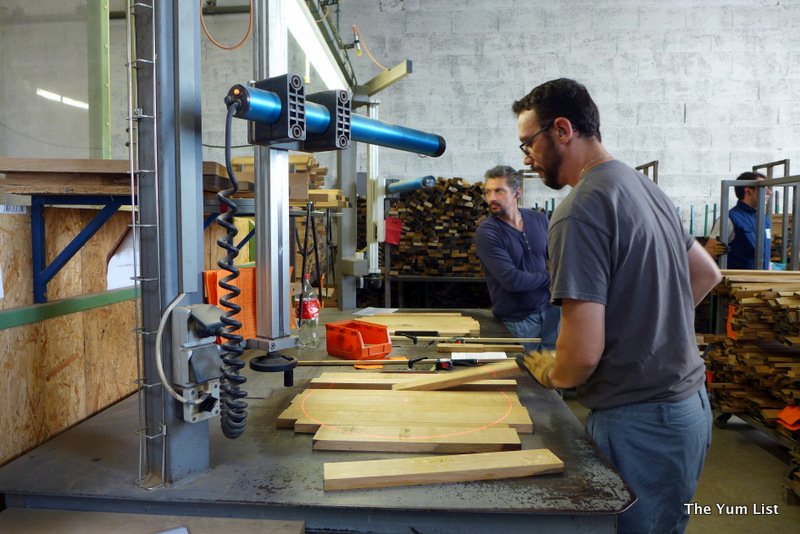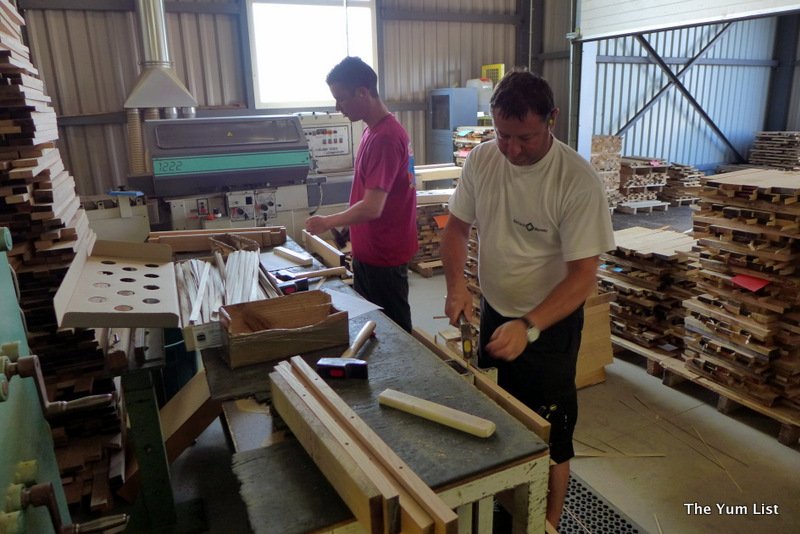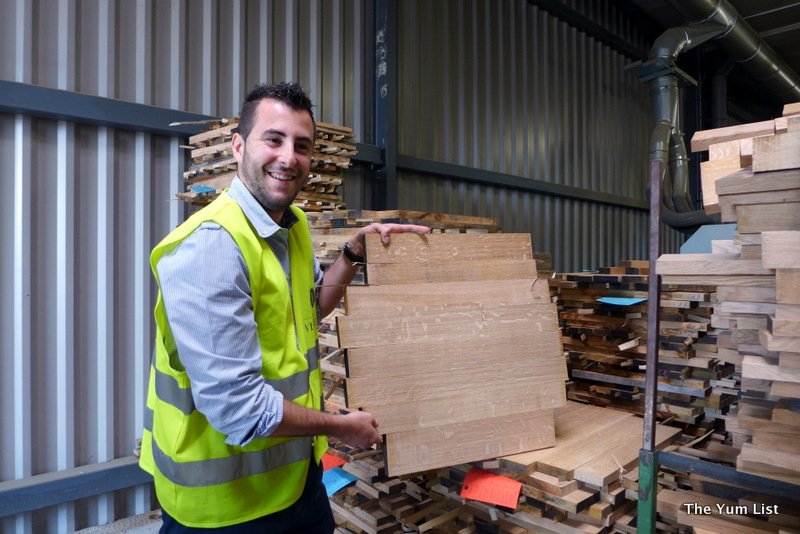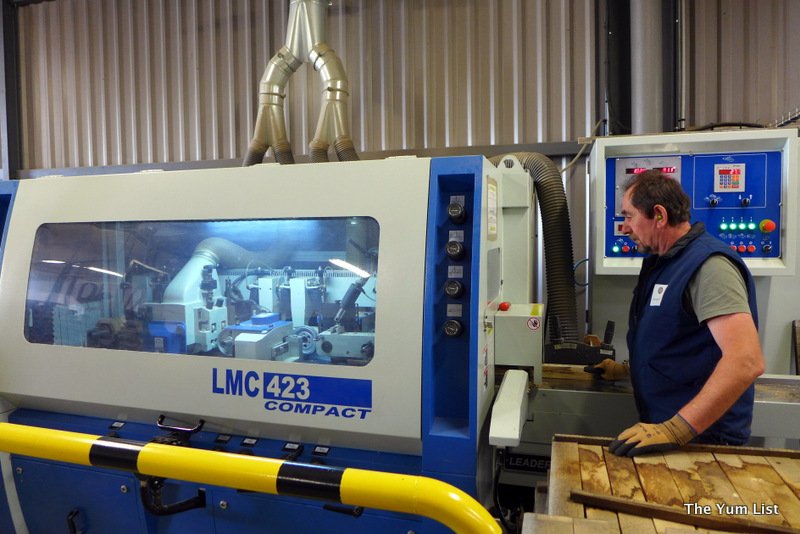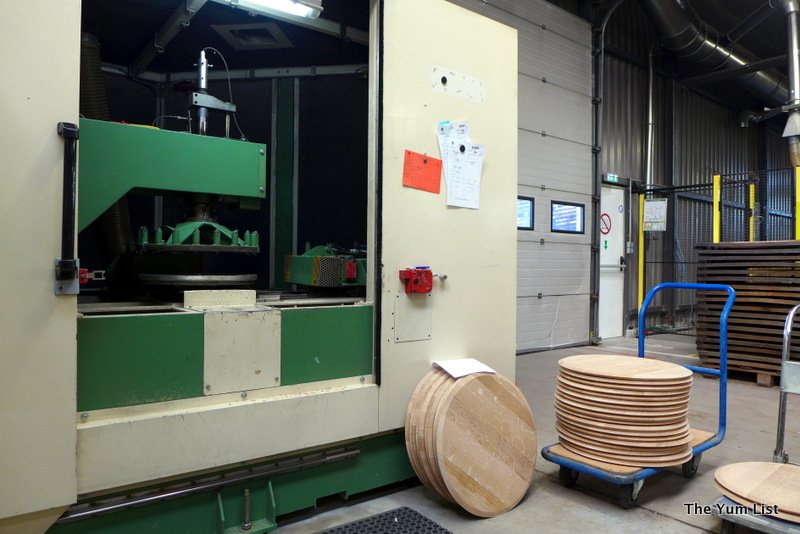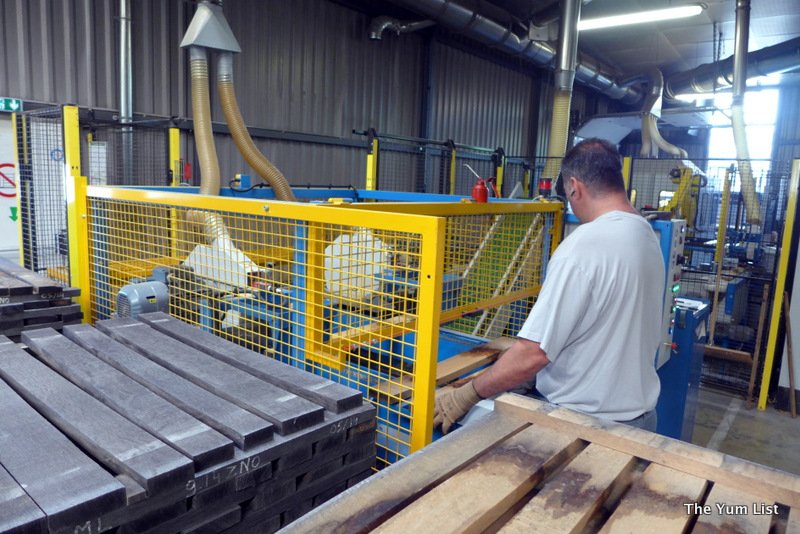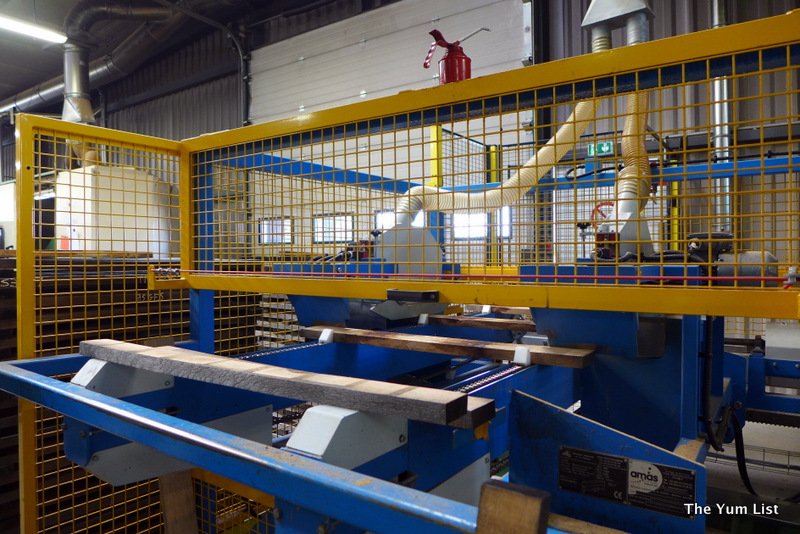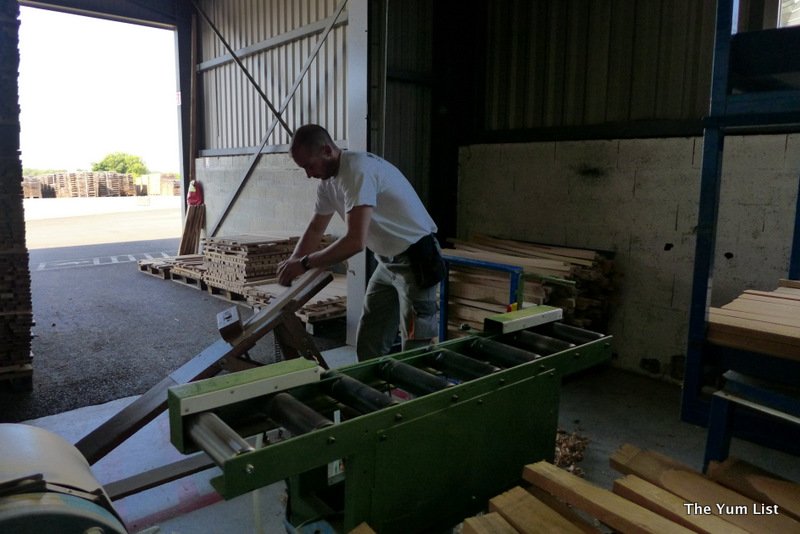 Each barrel strut is lined with a sliver of clean wood and a reed for water-proofing.
Precise measuring and skill is required at each stage.
The barrels are tapped together by hand and encased in rough iron hoops.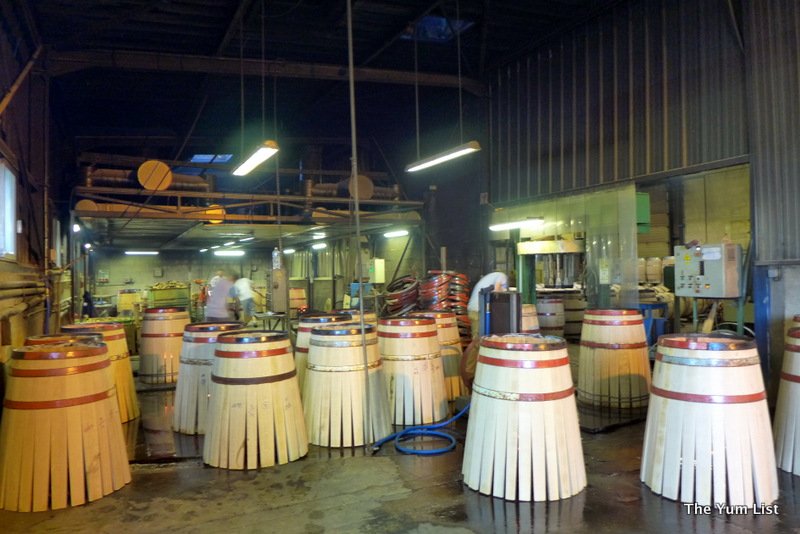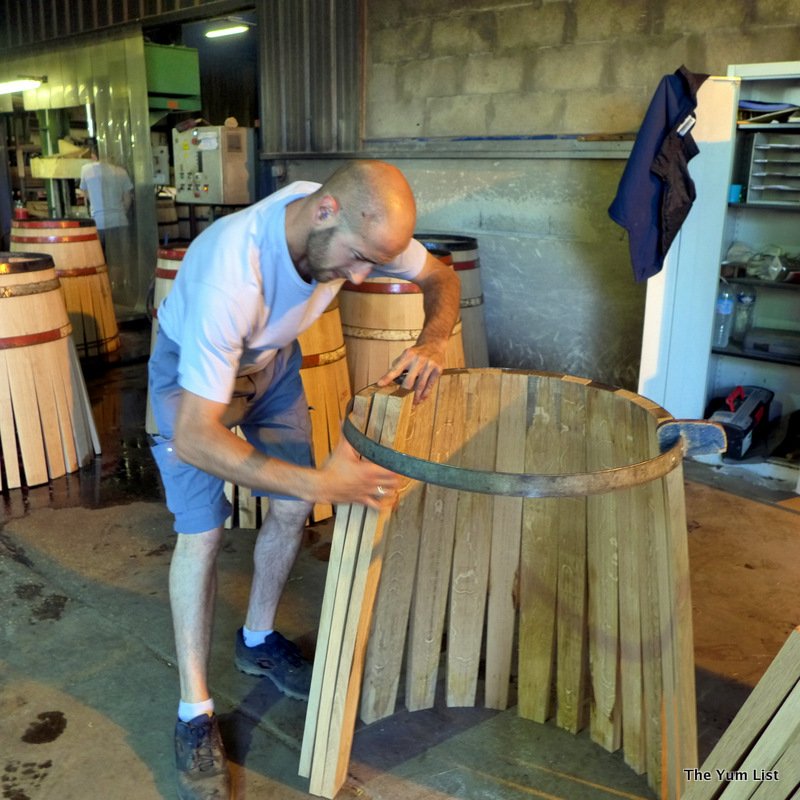 Fire inside the barrel creates wood smoke to penetrate the oak and create toasting. Each house has specific requirements for the toasting of their barrels. We smell different depths of toasted wood and the aromas are quite different.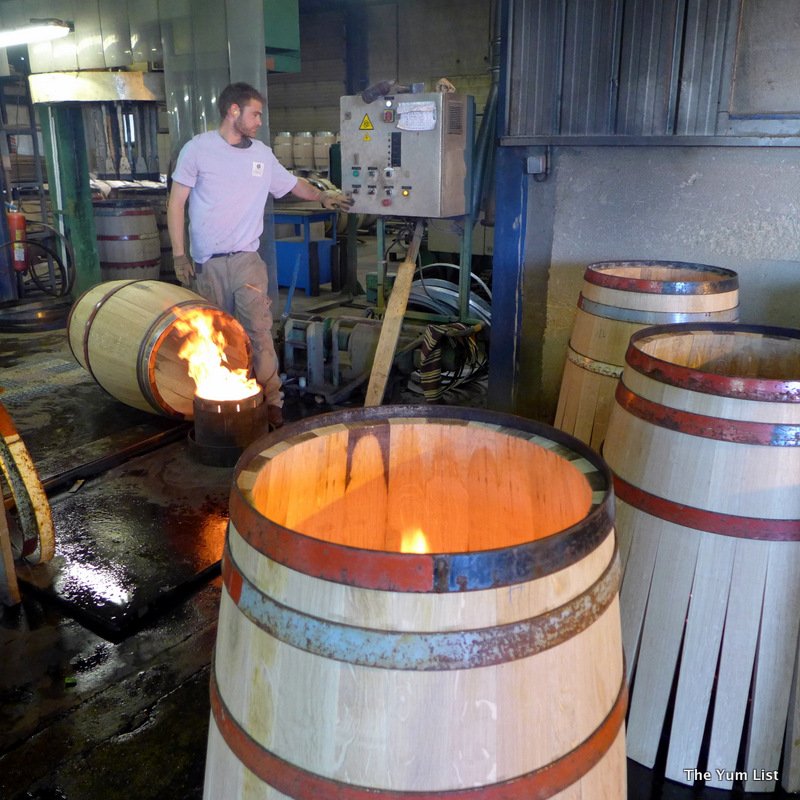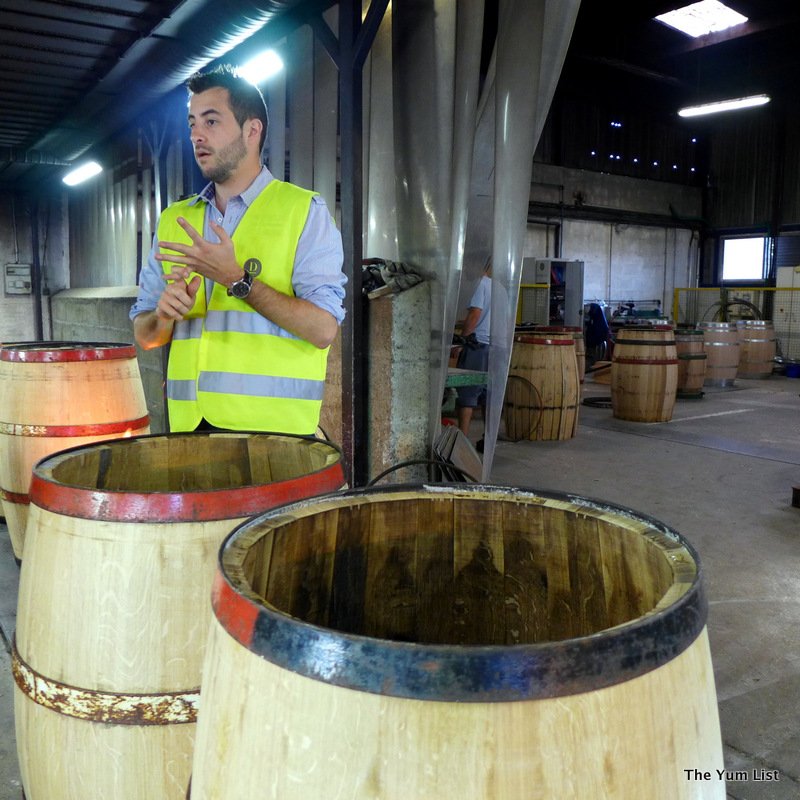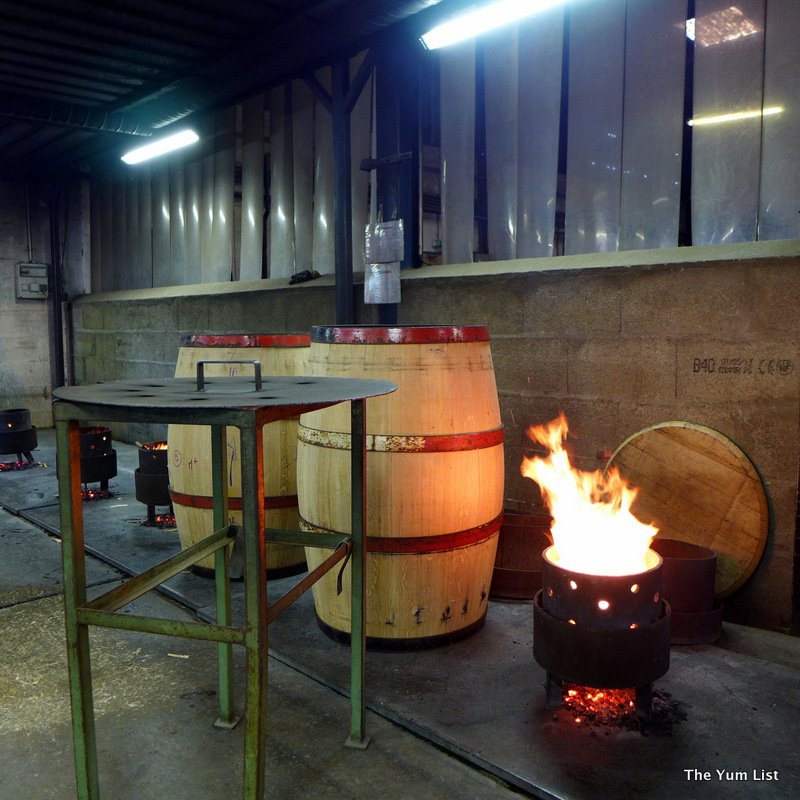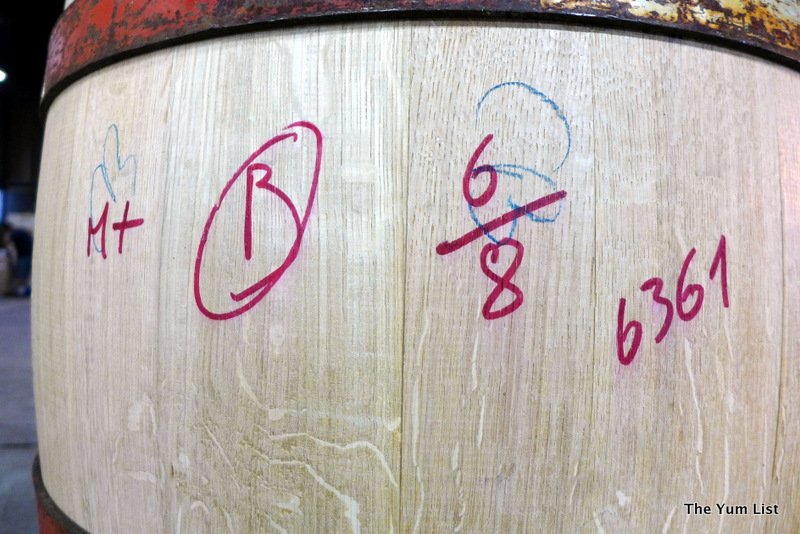 Each barrel has its made to measure with the lid individually fitted to ensure that it is airtight.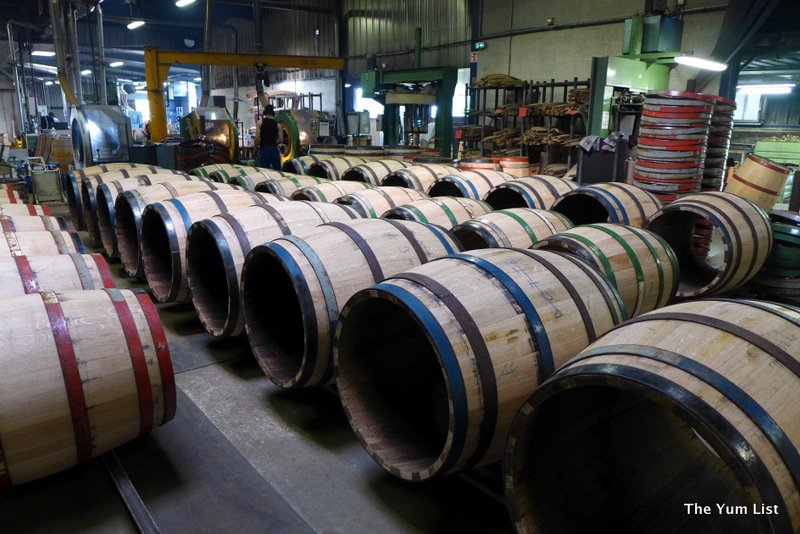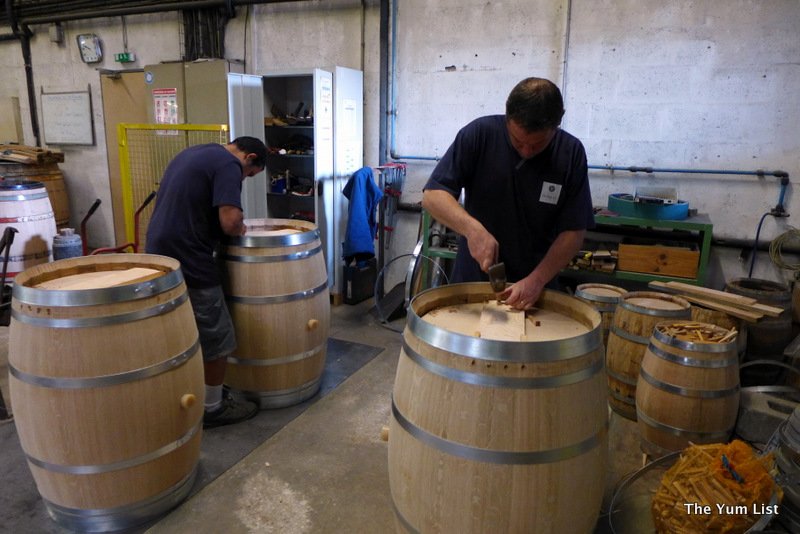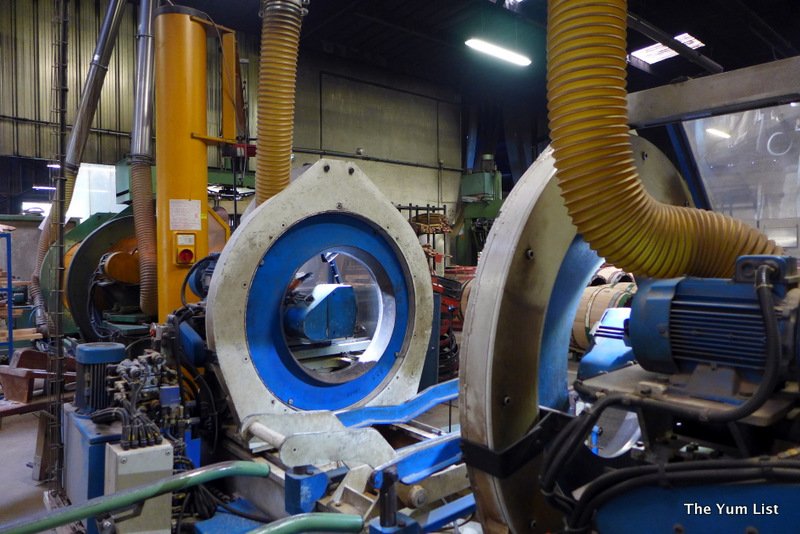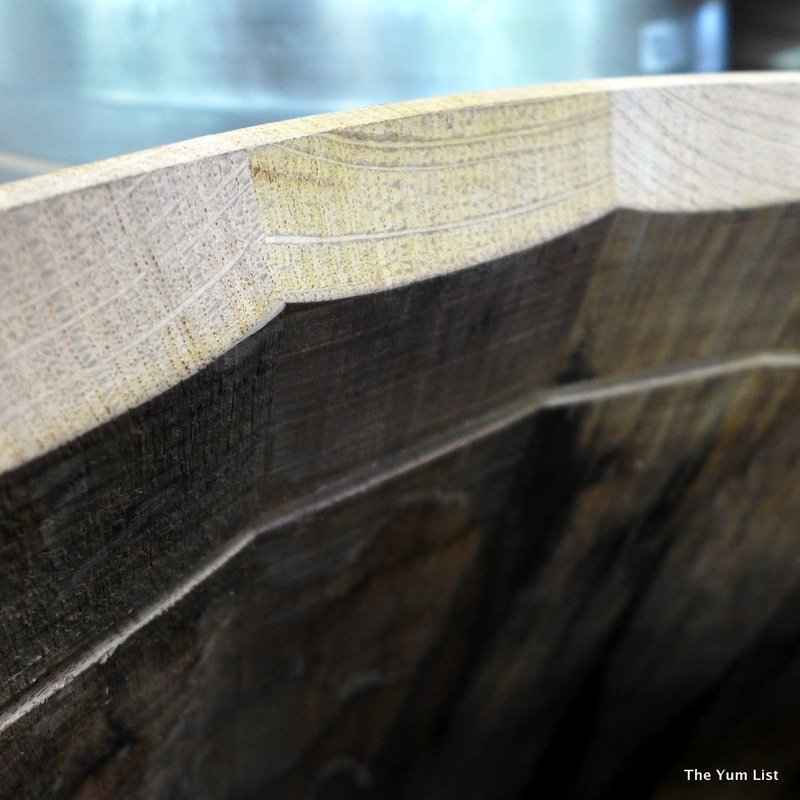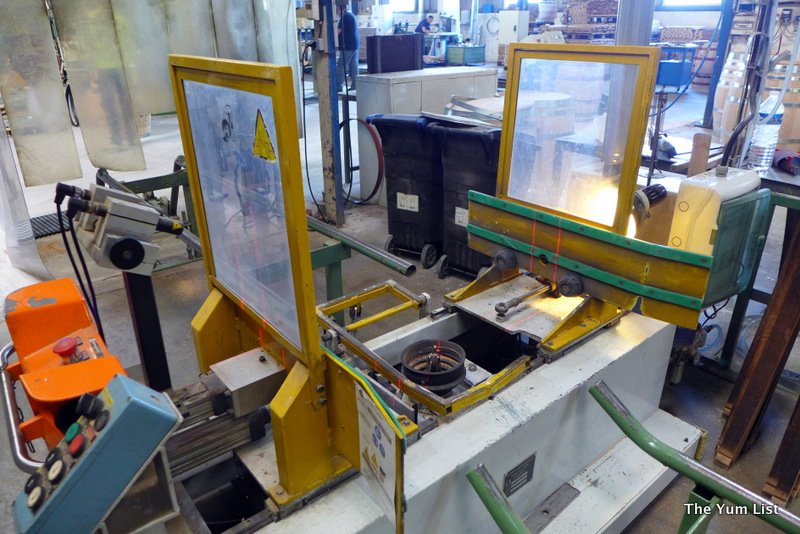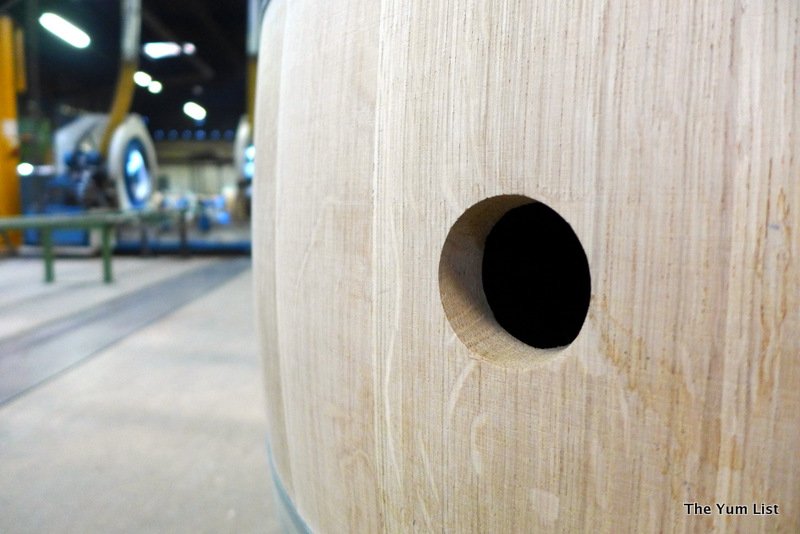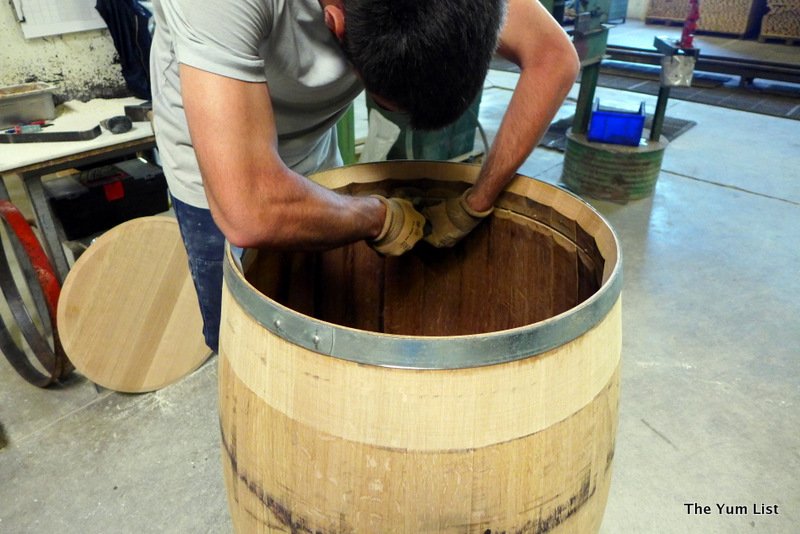 The range of machines used is quite impressive in this industrious area.
The rough hoops are replaced by smooth new hoops for the finished product.
The barrels are tested with hot water and compressed air to see if the quality is good and the seal is strong.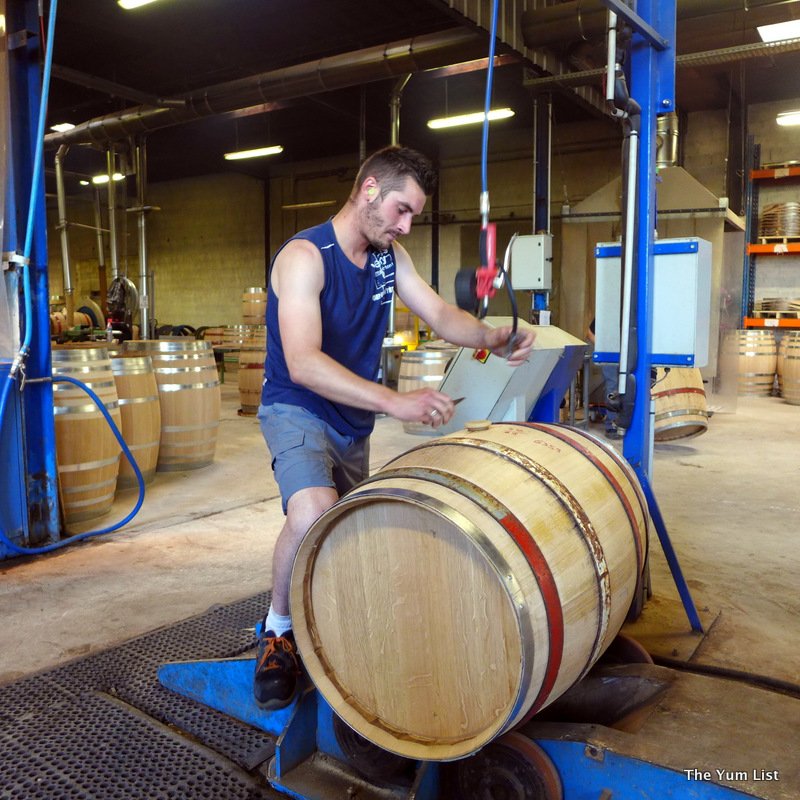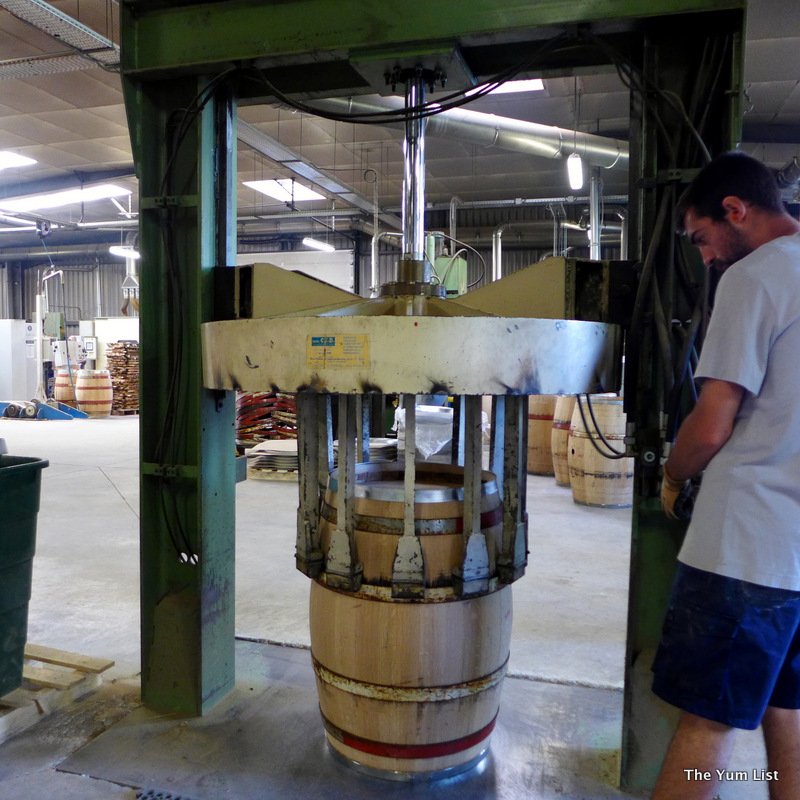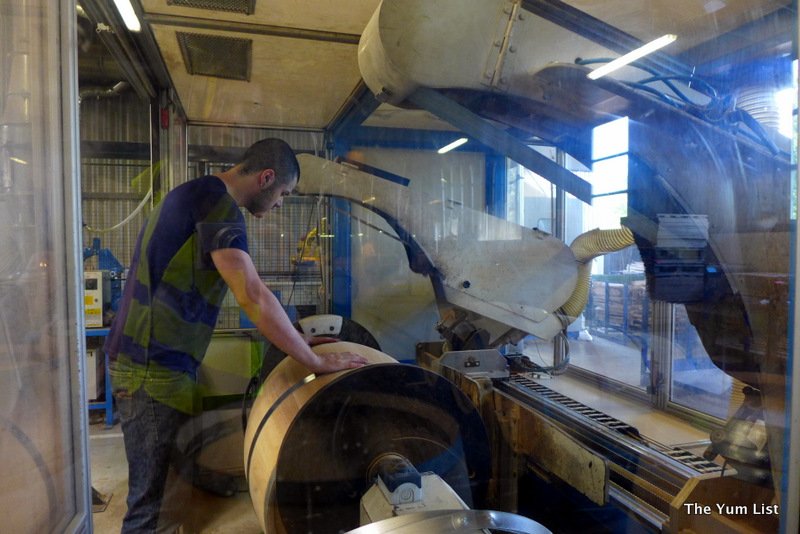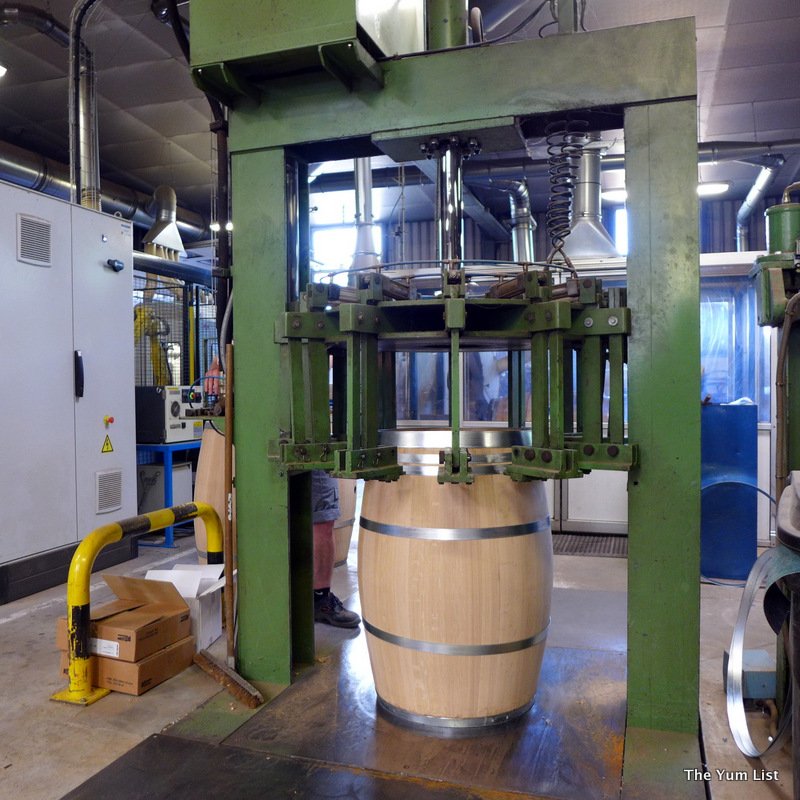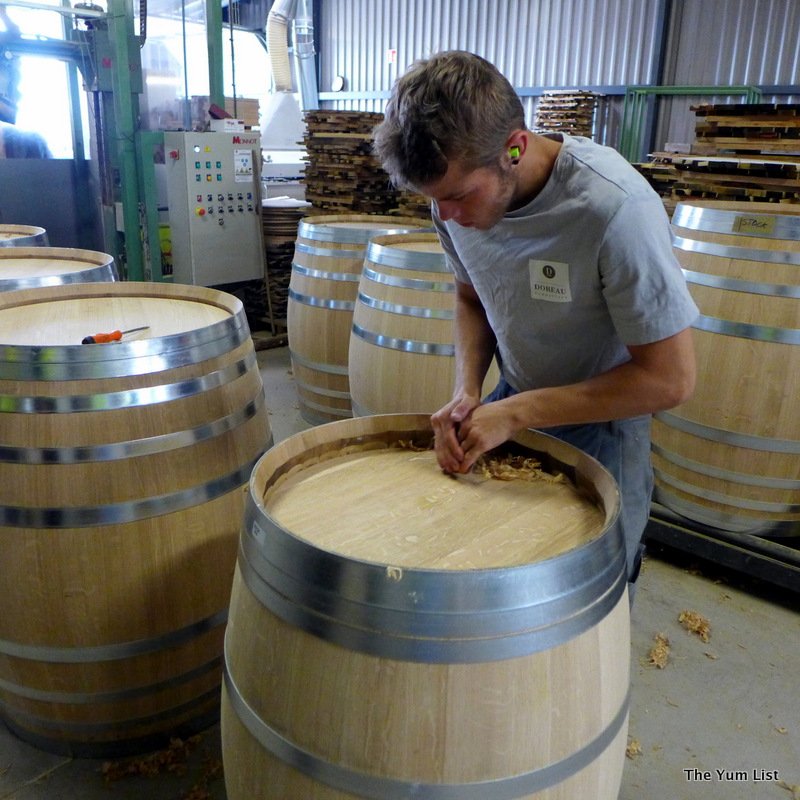 The name of the Cognac house is inscribed on the lid by laser.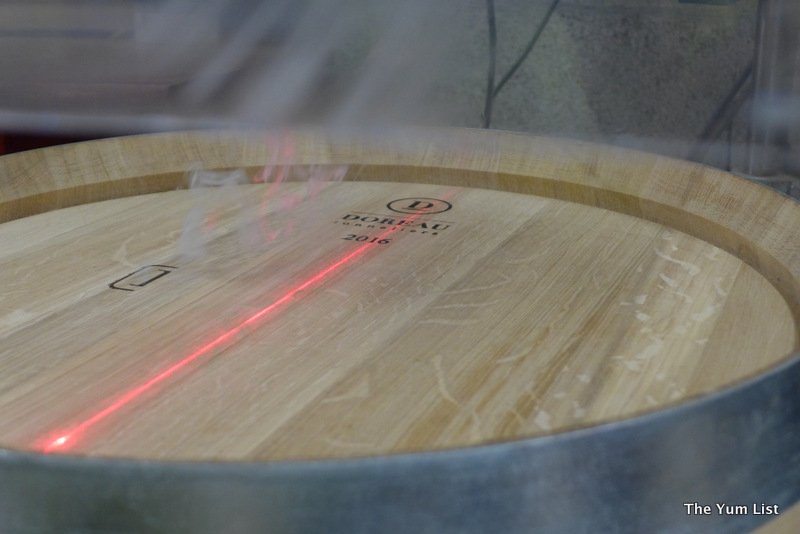 Tonnellerie-Doreau exports 20 thousand barrels per year to many countries around the world.
Joris really helped to enlighten us on the complexities and importance of the barrel making process. It was a fascinating experience at Tonnelerie-Doreau and we are thankful to Gontran from H. Mounier Cognac for arranging this special experience for us. We shall certainly appreciate our Cognac sipping all the more from now on.
www.doreau-tonneliers.com/doreau
www.hardycognac.fr/eng/home
www.polignac.fr/eng/home/index