Words: Kirsten Durward   Photos: Monica Tindall
Bordeaux wine is famous the world over and to many of us overseas Bordeaux will always be thought of as the city of wine. We dream of grand chateaux and estates with acreage of dusty vines. It is truly a romantic notion. And certainly we enjoy tasting the beverage. But how much do we really know about wine?
All over the world, but particularly in Asia there is a growing interest in wine as a culture, not just as a beverage. When visiting this historic area, one of the premier wine growing regions of the country, you can learn as well as taste. Visiting chateaux is of course a 'must do,' and something we truly enjoyed, managing no fewer than seven in our ten day visit, but there is also a novel approach to improving your wine knowledge, at an exciting new exhibition space; La Cité du Vin. A fresh modern, interactive experience, a visit to which is guaranteed to enmesh wine lovers even more in the enticing spell of wine.
La Cité du Vin presents the diversity of world winemaking. It is a cultural journey through the huge variety of wines in the world throughout a unique immersive experience. The permanent tour allows the visitor to wander freely. You can explore according to your interest and the time at your disposal. It is a journey through the history of wine and how it has affected the societies and regions of the globe for millennia, from 6,000 BC to the present day. From legends, 'terroir' and landscapes to graphic arts, architecture and literature, the culture of wine is an extraordinary epic, which has inspired and shaped the lives of humans for centuries. La Cité du Vin aims to offer a gateway into learning more about this fascinating beverage.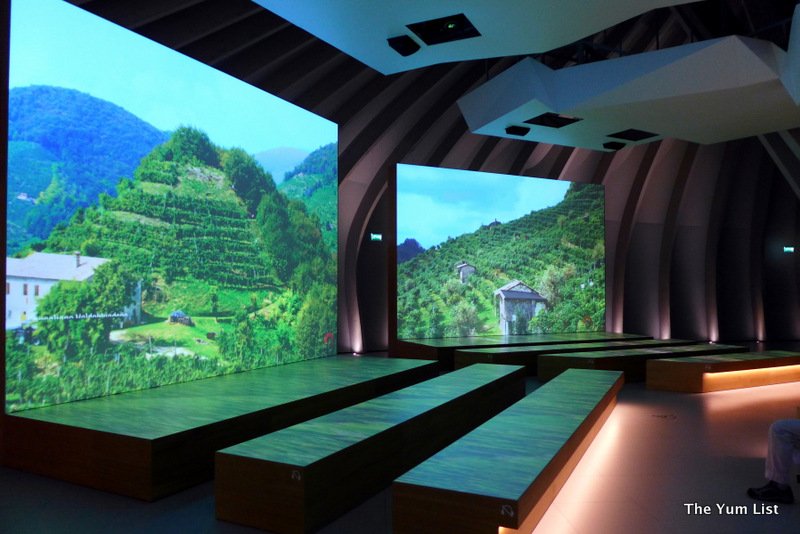 The building design is somewhat avant-garde, from the outside appearing as an almost industrial spiral. Inside however, the free flowing exhibition spaces are light and airy, offering a sense of modernity and grandeur without being overwhelming and easily accommodating up to 800 visitors without feeling crowded. Architects Parisian agency XTU, Anouk Legendre and Nicolas Desmazières, have designed a structure replete with symbolic echoes: the swirl of wine moving in a glass, the coiled movement of a grapevine, the ebb and flow of the Garonne… the intent is to capture the spirit of wine and its fluid essence.
The subject matter aside, the range and diversity of the audio visual and interactive displays demands the attention of any visitor to this city. With sweeping floor to ceiling projections of wine growing regions around the world, one is immediately swept away with a sensation of drama. Whether you decide to visit for two hours or eight hours, or come back time and again, you will find your best guide to be the innovative digital hand/headset, which interacts with the exhibits and will activate depending on your choices throughout the museum visit. Available in eight languages, there is also a specially designed option for children. The technology is so advanced and the service so high quality, that noting your favourite moments electronically as you move around the exhibits ensures a personalized information booklet handed to you at the end of your visit.
There is too much in this fascinating museum to describe in one short post, but every way of using the senses and discovering about wine is utilized. Some of our favourites included:
• The explanation of wine regions, varietals and wine making around the world, on screens with industry experts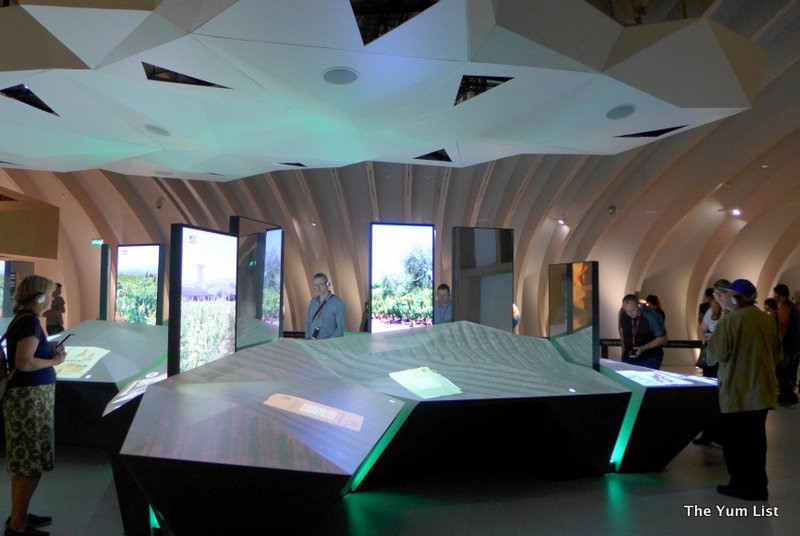 • The aroma station where different wine aromas can be smelt using hand pumps from attractive displays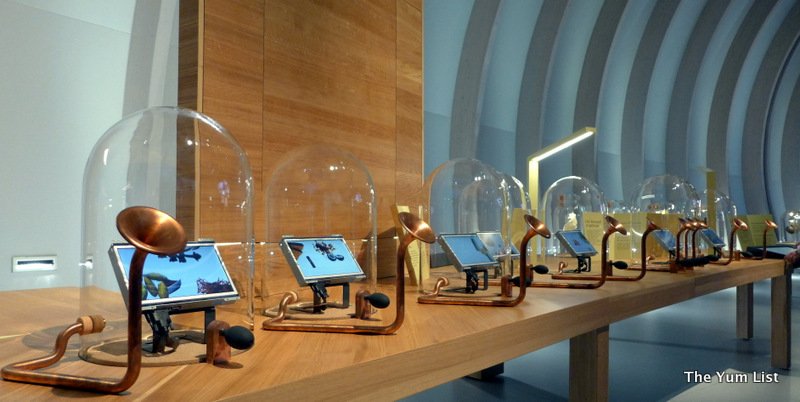 • The 'interview' with experts, where you choose your question from a vast selection and an expert pops up on the screen in front of you to answer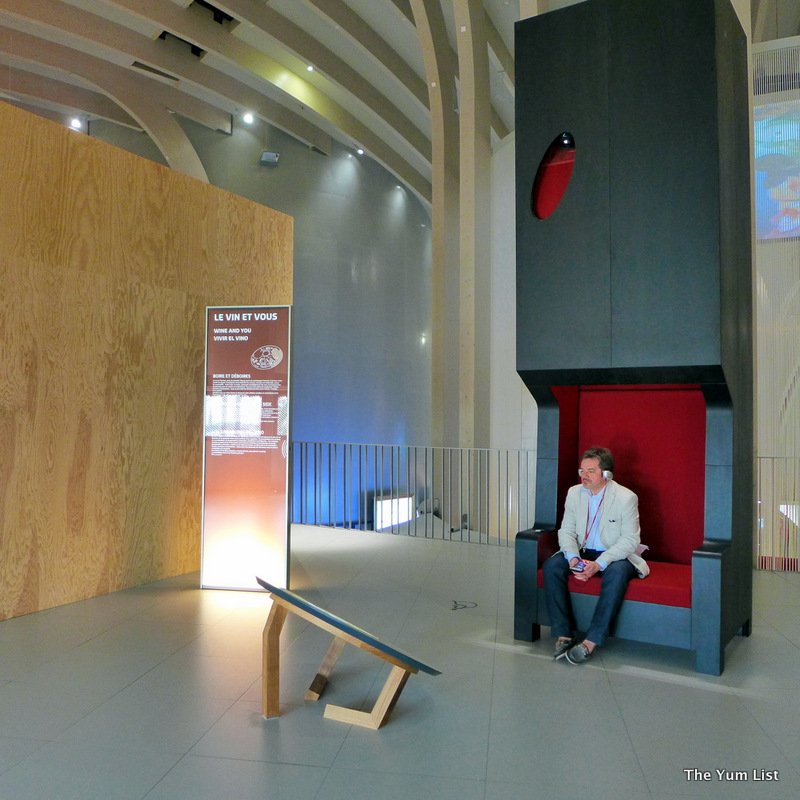 • The sensory boat journey through the export of wines, complete with sounds and smells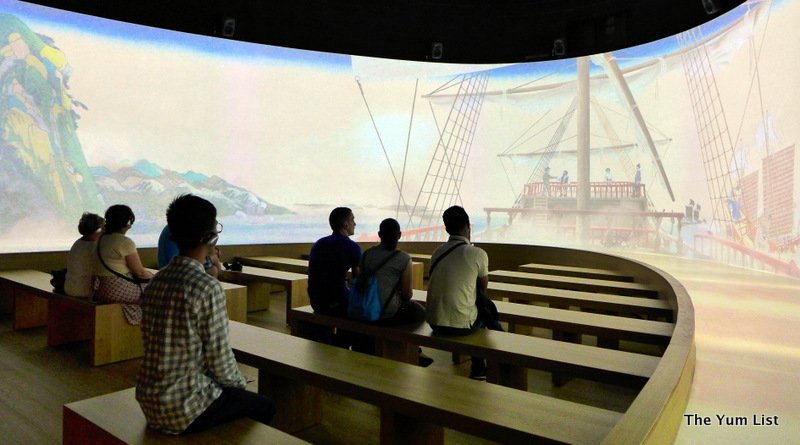 • 'Dinner is Served' – join two industry experts at table as they explain a little about how to serve wine with food. The technology alone is stunning, never mind the knowledge you gain.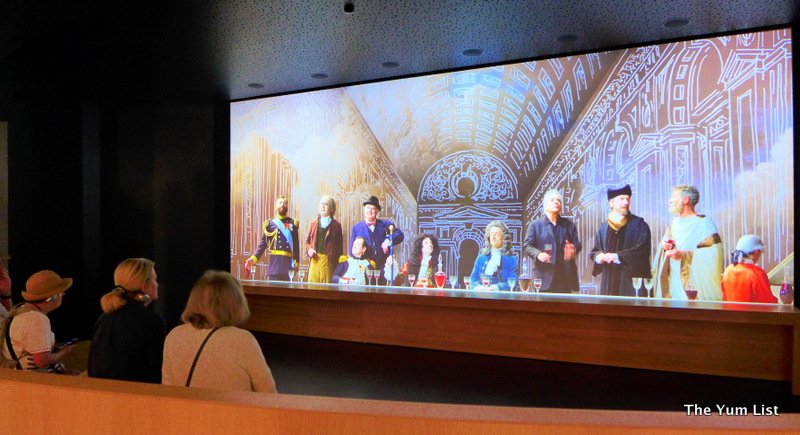 • 'Wine and You' a contemplative part of the exhibition about how we as individuals interact with wine on a physical, psychological and social level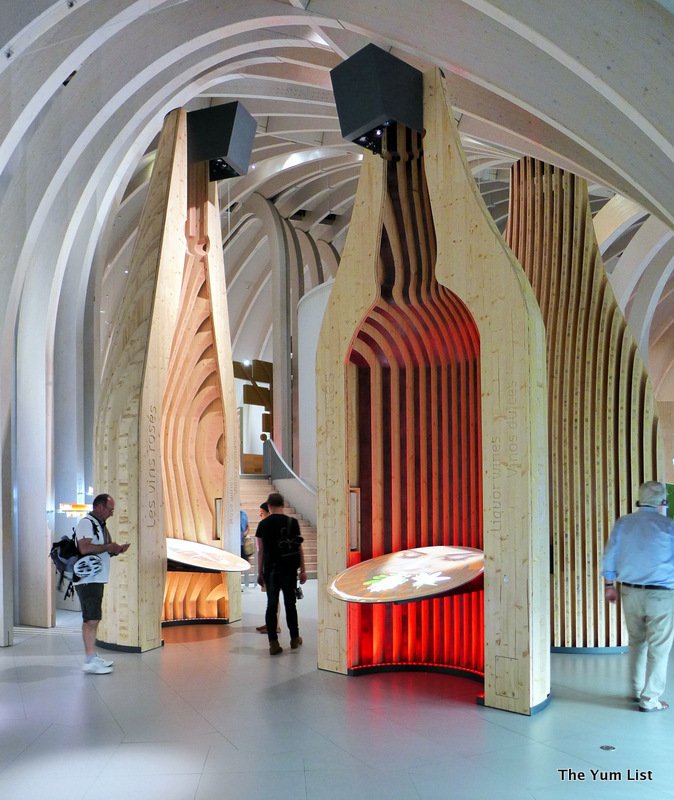 • Wine tasting (of course!) on the top floor of the 55 m high tower, with 360 degree panoramic views of Bordeaux, the river and the surrounding countryside, hear descriptions of 20 wines and choose your favourite to sip from at the end of your tour.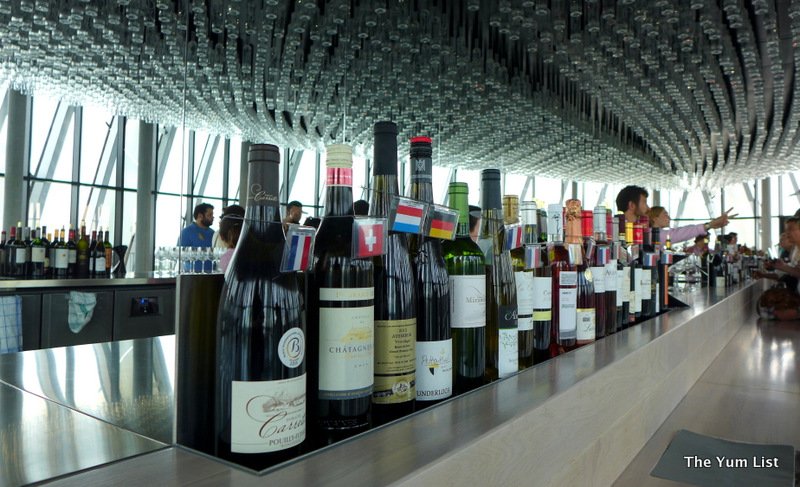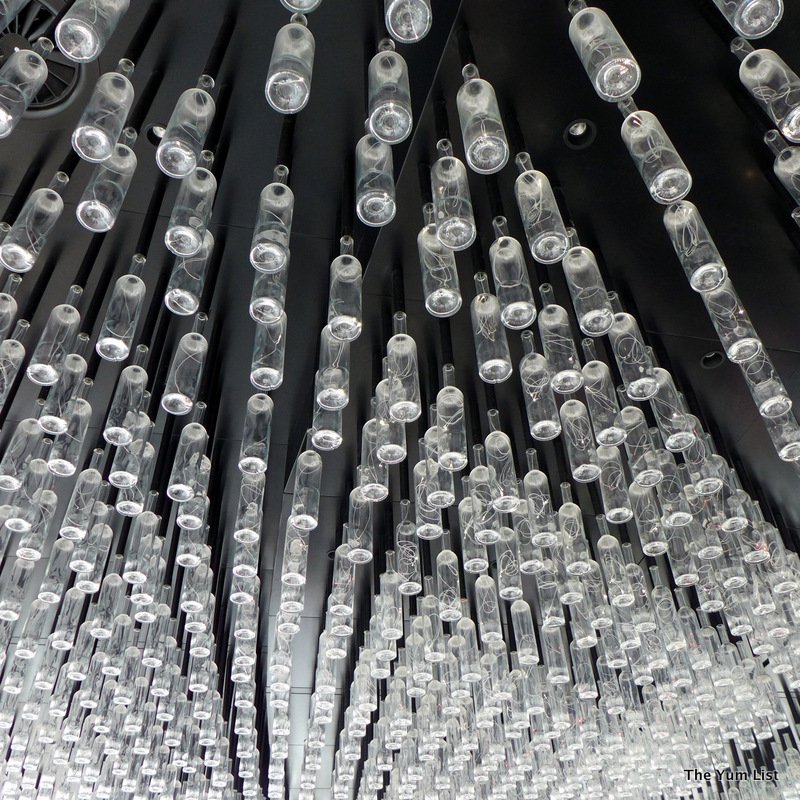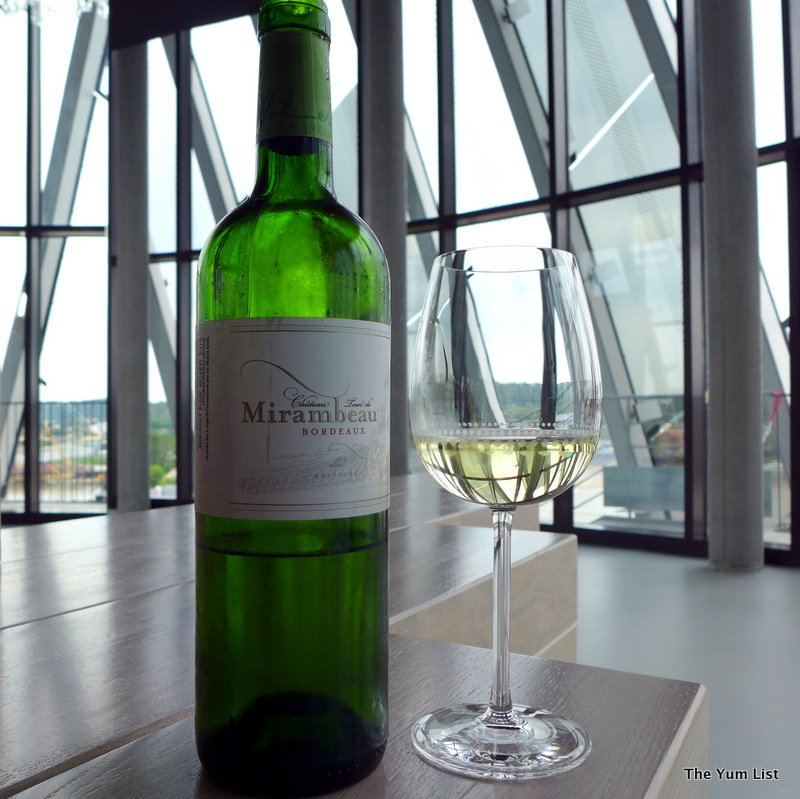 For those interested in learning even more, La Cité du Vin also has a very comfortable reading room accessible free of charge, offering an extensive collection of materials of all kinds related to the world of wine.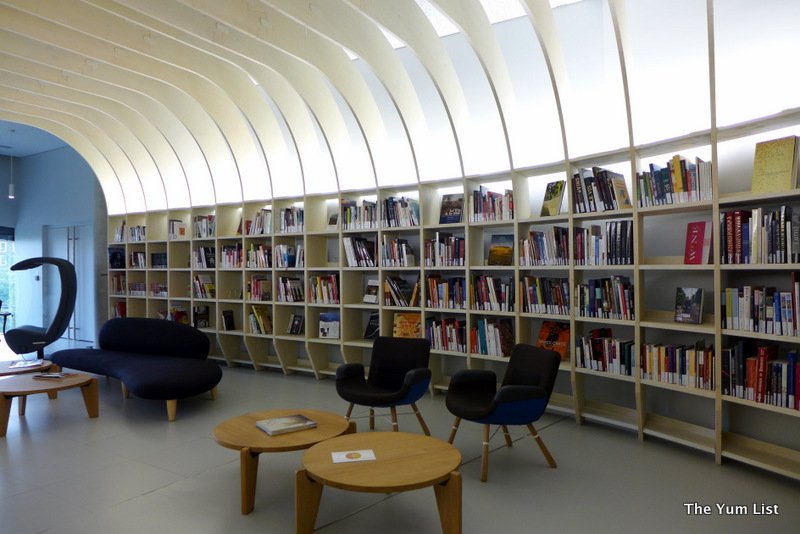 Visitors can eat at the panoramic Le 7 – where freshly prepared food can be enjoyed together with signature city views, or downstairs in the more relaxed Latitude 20 with a great selection of wine by the glass.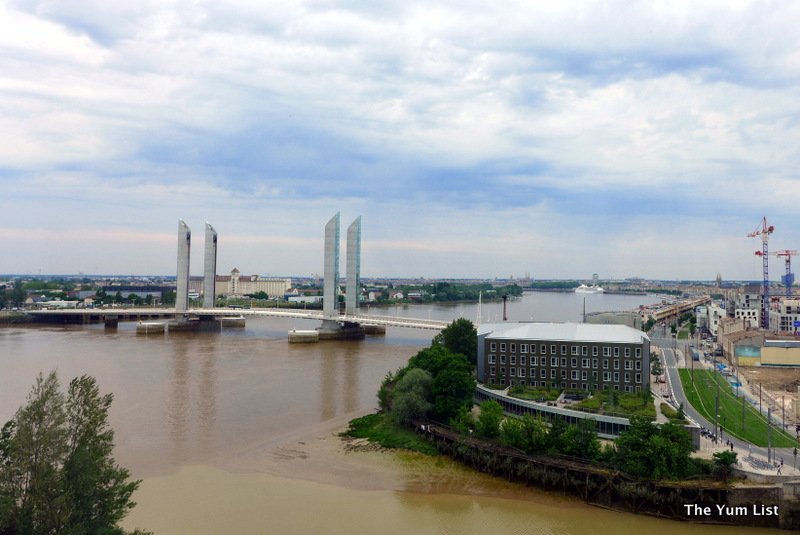 Reasons to visit: an innovative museum space; stunning design concept; interactive displays; improve your wine knowledge.
La Cité du Vin
4, Esplanade de Pontac
33300 Bordeaux
France
www.laciteduvin.com
www.facebook.com/ccv.bordeaux