If you visit one bar in Sydney make it Blu Bar. Short visits call for scoping out the best and I can't imagine finding a more stunning setting than what is offered on the glass walled 36th floor of the Shangri-La Hotel, Sydney.
Sweeping views of the harbour could leave you tipsy before you've even had your first drink, but be assured there is an extensive collection of wine, beer and liquor to ensure a pleasant merriness for the entire evening. We're here though to try the new Liquid Physics cocktails, which promise to showcase well-made drinks, showmanship and passionate mixologists – sign us up!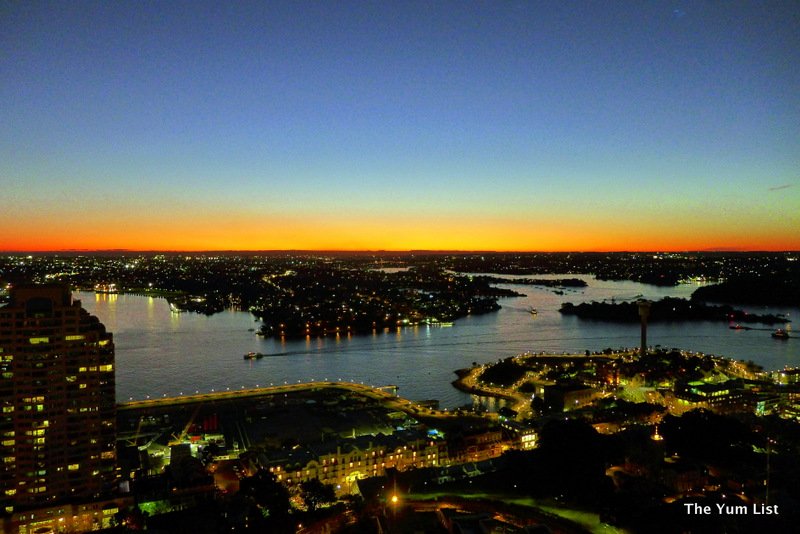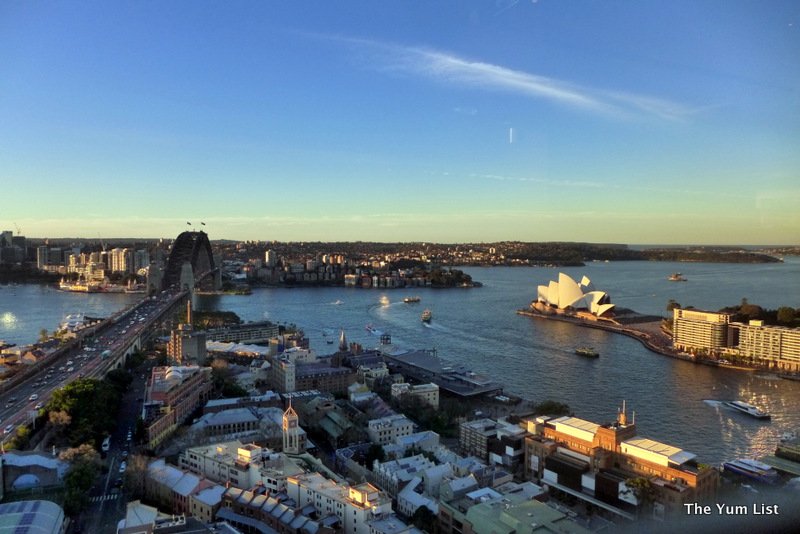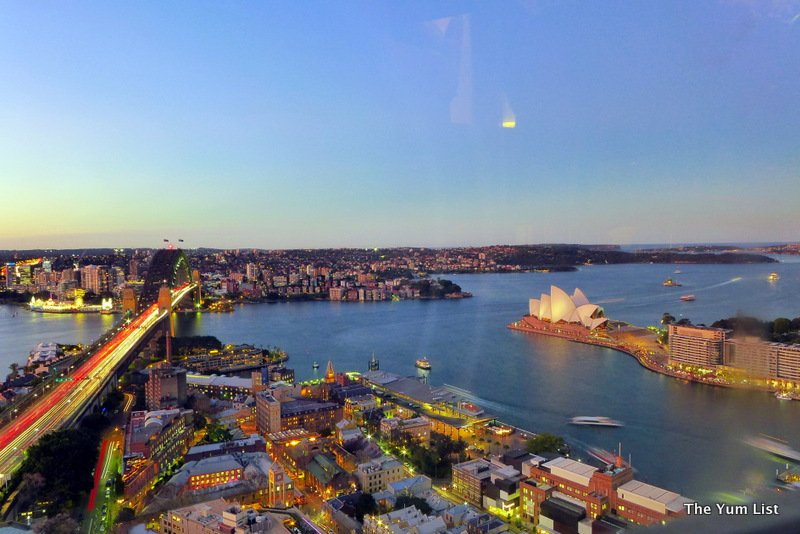 Apparently months of research (I would have been happy to be on that investigative team!) have gone into refining a technique that "harnesses the science of energy, movement and force, to craft a world-class cocktail experience reminiscent of the care and precision seen in the freewheeling bartending days of the roaring '20s."
Let the fun begin!
Art, our mixologist for the night, wants to leave a memory with every cocktail (quite a contradiction to the lack of memory some may have experienced after a night of imbibement). He builds on the classics and takes them up a notch with a bit of modern science and playful imagination.
Smokey Mistress ($23), our introduction to the menu, is built on an Old Fashioned. Maker's Mark Bourbon Whisky, Bols Peach, Amaro Montenegro and dashes of Aztec Chocolate Bitters and Black Walnut Bitters are stirred over ice, and completed with an infusion of vanilla and rose tea smoke to make an aromatic beverage. An edible garnish of burnt orange (drama assured with the blow torching of the flesh) and cinnamon gives a burst of sweetness, kind of like a bite of dessert to be relished after each sip. It's a little punchy (just how I like it), but once the ice dissolves it becomes milder (just how my drinking buddy Kristy prefers it). First peach enters the palate, quickly replaced by bourbon and then a subtle smokiness, and finally bitterness lingers on the roof of the mouth and tongue. It's layered. Complex. Kristy says it reminds her of her first drink of bourbon and coke, and high school days in the lab. Memory invoked. Mission achieved.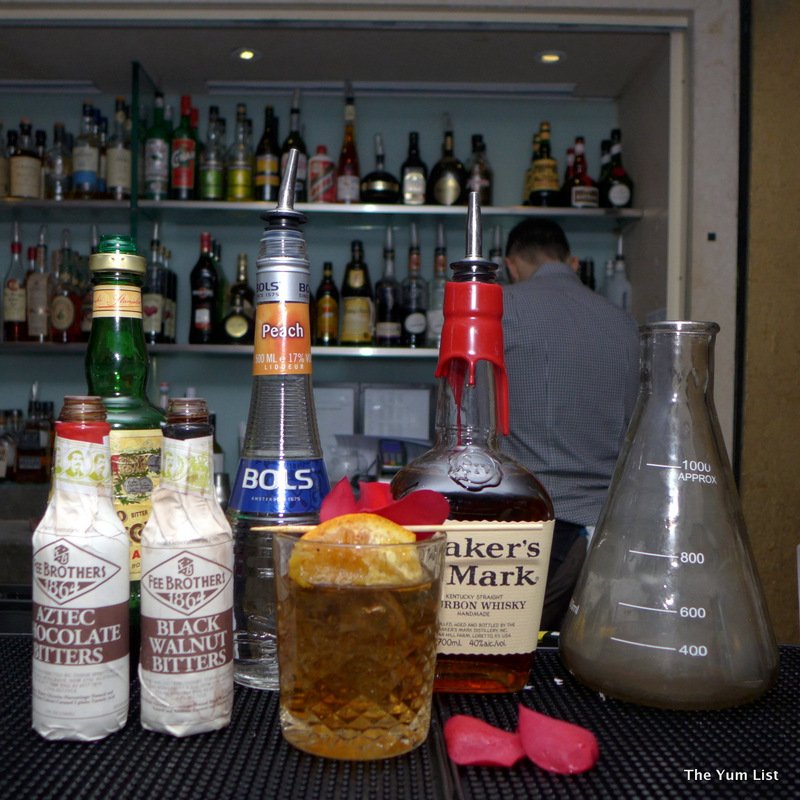 Nectar from the Orient ($32 meant for two people) "is a sweeter one. It's like a carnival in your mouth," explains bartender Art. Green tea, mango puree, coconut syrup, elderflower cordial, Limoncello, Aperol and Cachaca are shaken with ice. Art wants to inspire memories of sweet, innocent love – the feeling of his first date with his current girlfriend at Cirque de Soleil in this composition. Served in a glass teapot, with two siding glasses of ice garnished with strawberries, mint and an opened rose bud, this is Kristy's favourite. Again memories have been created- taking my cousin back to her year in Brazil – cachaca, mango, coconut… amore.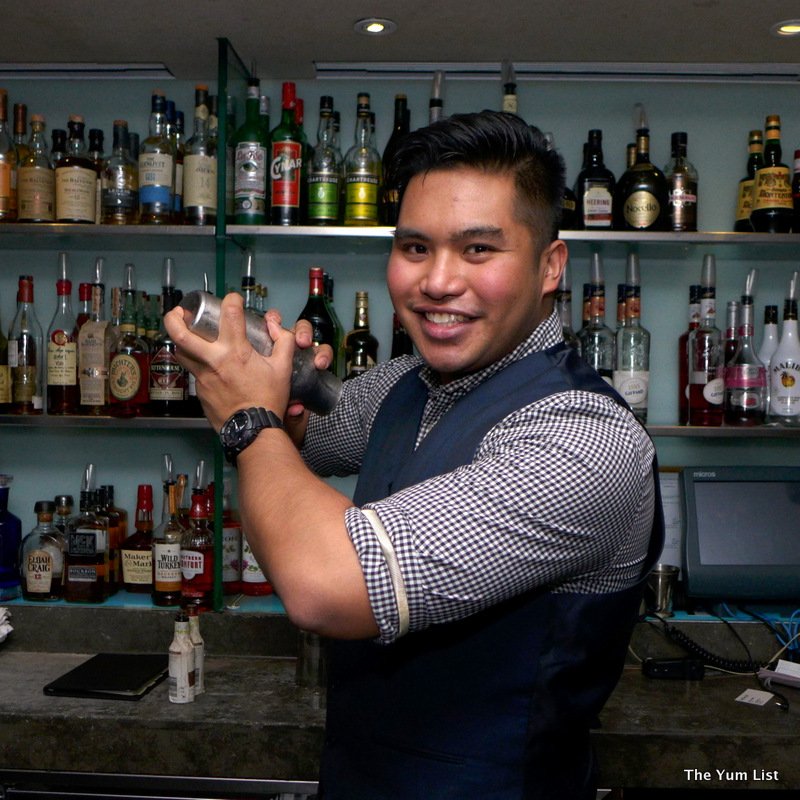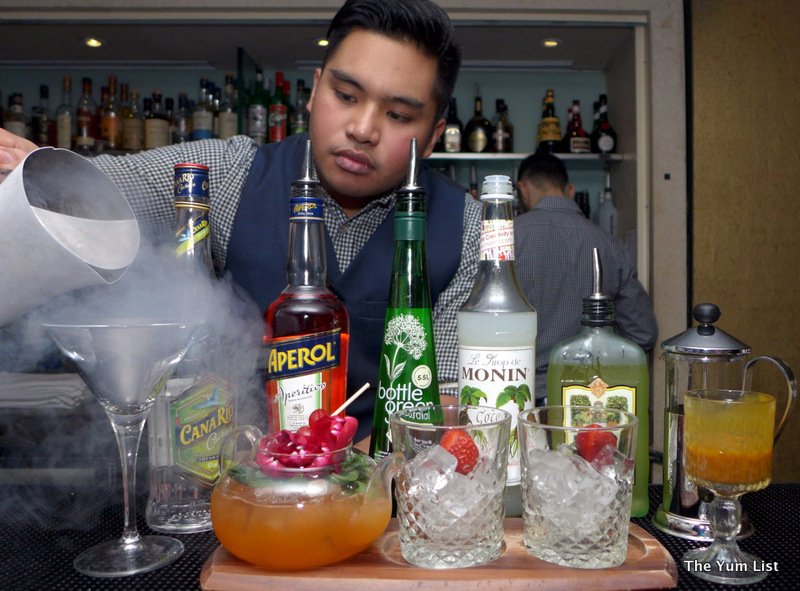 Clockwork Old Fashioned ($23) combines Bacardi Gold, Grand Marnier, Luxardo cherry liqueur and grapefruit bitters and ages them for two weeks in a barrel infused with thyme, orange and lemon peels, cinnamon, star anise and cloves. The result is a manly drink, round with oakiness, smooth with a cherry sweetness, and complex with the bitters. A garnish of a twist of grapefruit skin and smoked cinnamon stick (resembling a cigar) suits it well. This one is my pick of the night and I like it so much that I ask for another to be brought across to Altitude Restaurant next door, where our night continues…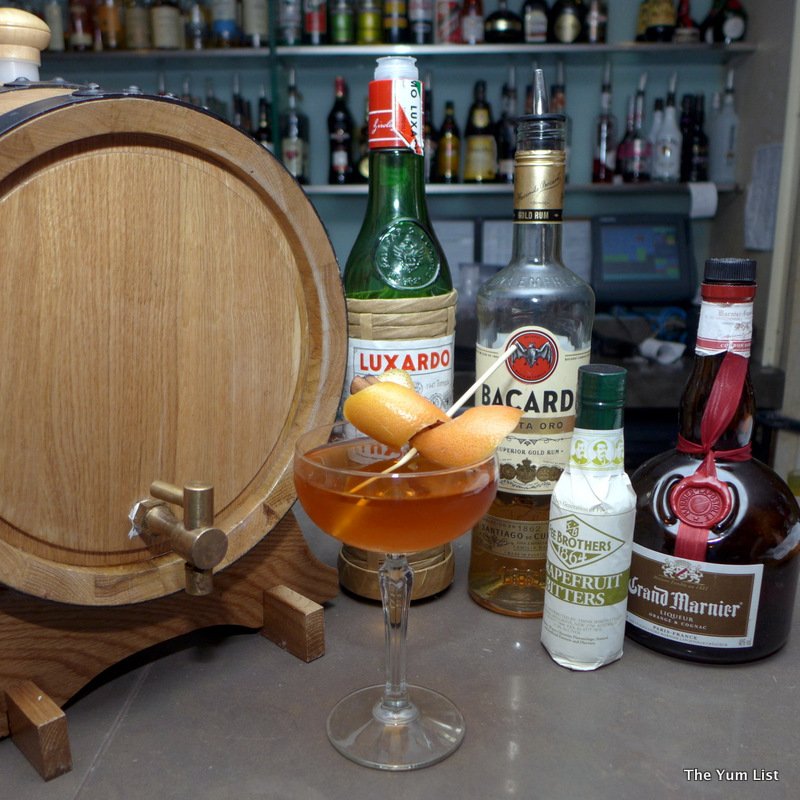 Reasons to visit: stunning views – come for sunset and stay until the night lights sparkle; cocktails with a story and a bit of showmanship to go with them.
Blu bar
Shangri-La Hotel Sydney
176 Cumberland Street
The Rocks, Sydney
NSW 2000, Australia
+61 (0)2 9250 6000
www.shangri-la.com/sydney/shangrila