Words: Robin Pascucci     Photos: Monica Tindall
What better way to spend your Saturday than wandering the grounds of the Publika mall pumped up on caffeine? We found ourselves there among hundreds of other coffee lovers for the CAFFA festival – a celebration of coffee and art that took place this past weekend (August 19-21) across several sections of the Publika shopping center.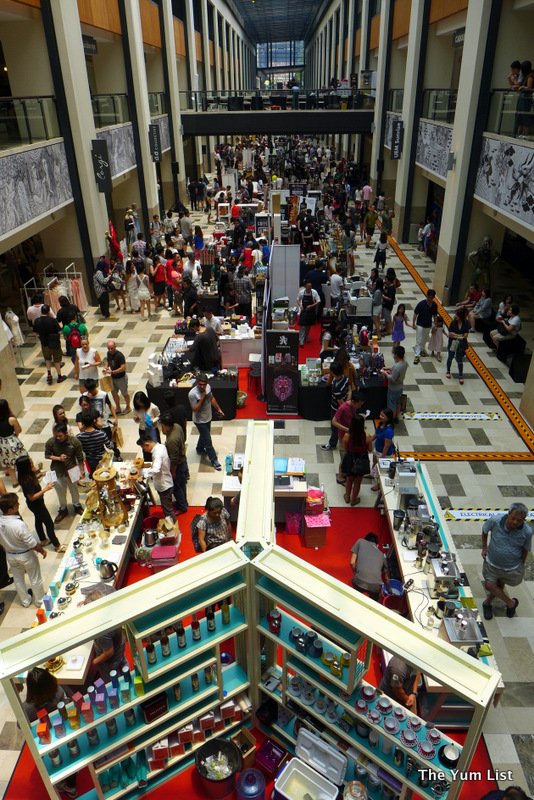 Stretched along the Boulevard on the ground floor, we found one booth after the next of coffee brands displaying their wares. There were the big names that everyone knows, like Nescafe (one of the main sponsors of the festival), and then smaller suppliers like Lewis Gene (offering Indonesian coffee, cold brewed specialties). Many of the booths offered free samples of their products, like Lighthouse brand, whose aromatic Farmer's Friend coffee was good enough to make us linger in front of their booth for a second taste.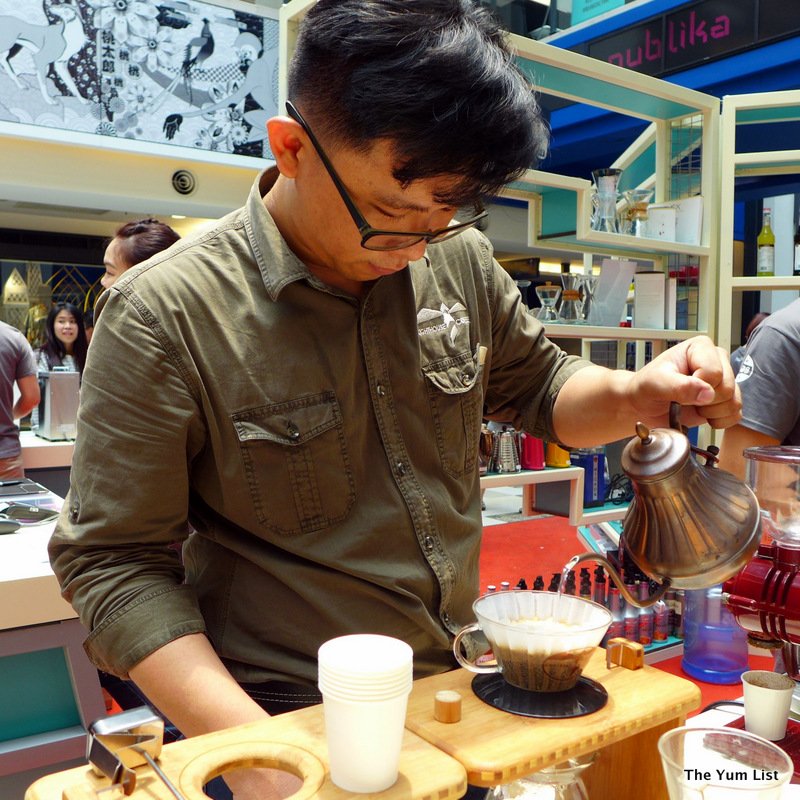 Coffee was not the only beverage on offer at this festival, though. Tea lovers were well served with brands like Tea Drop (with refreshing samples of their "My Marrakech" green tea with mint), and others like Niko Neko Matcha, imported from Japan.
Even the milk to accompany the coffee was on display here. The Milk Lab offered free samples of their coconut milk, almond milk, soy milk, lactose-free milk, and of course classic dairy milk in lattes and cappuccinos, or in hot cocoa for those who had had their fill of coffee. It turns out that coconut milk is just what unsweetened hot cocoa needs.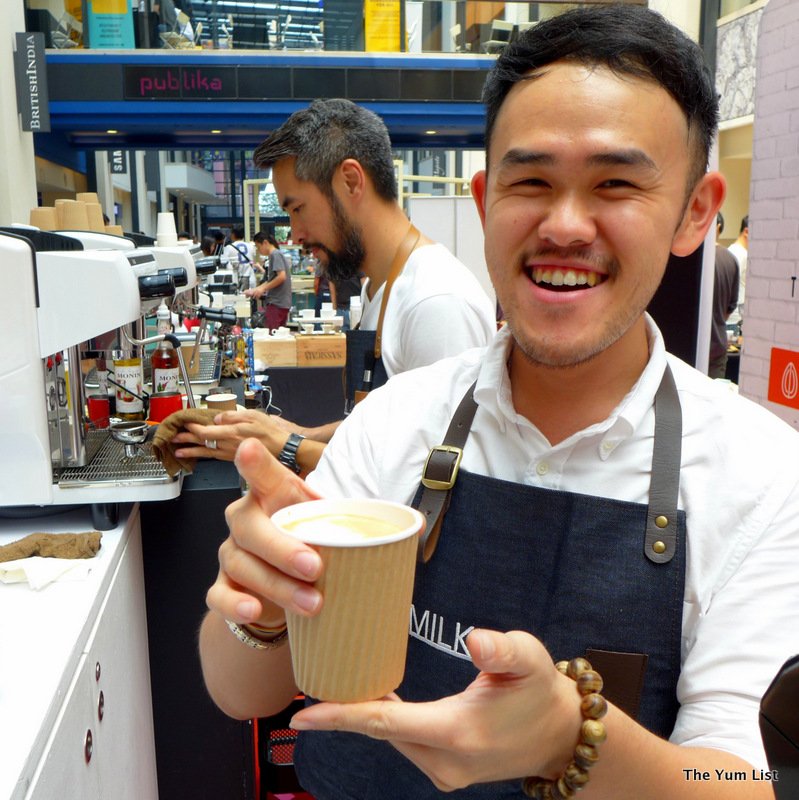 For coffee connoisseurs who don't skimp on their paraphernalia, there were even cold-drip coffee towers that looked more like works of art than actual coffee makers. While Three Bears Dutch Coffee had several smaller models for sale at their stand, their giant cold-drip tower was so aesthetically pleasing it was displayed in the art gallery rather than along the Boulevard with the other various pots and machines for sale at the festival. This wonder of the brewing world is the only one of its kind in Malaysia, and one of just seven in the world.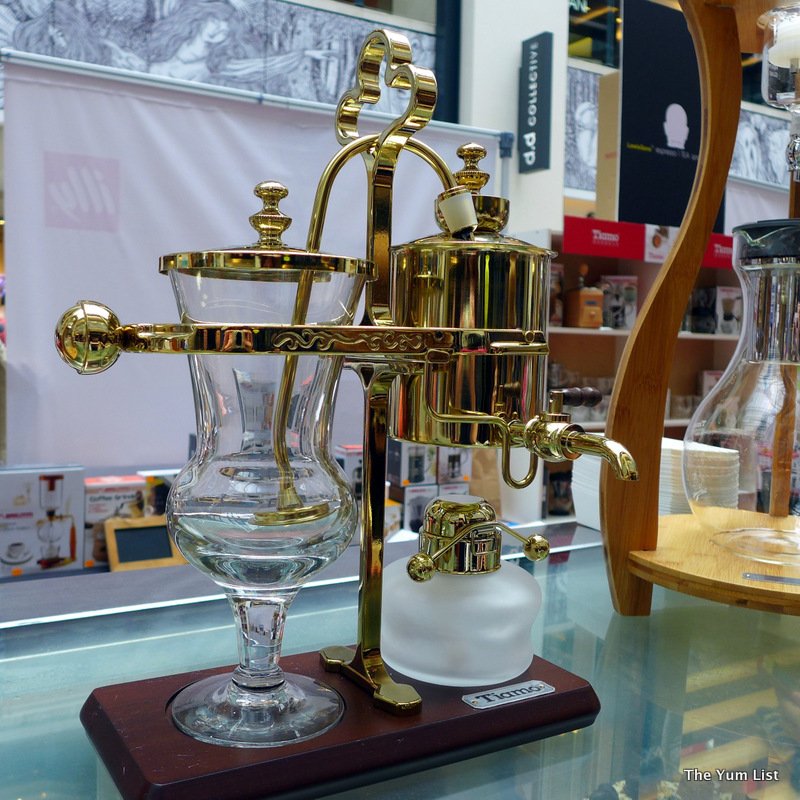 Surrounding the cold coffee brewer in the White Box Gallery were works of art by local artists – everything from paintings to sculptures made of recycled coffee packaging. And next to those works of art, of course, was a coffee stand – Illy Coffee this time, offering samples of their well-known product.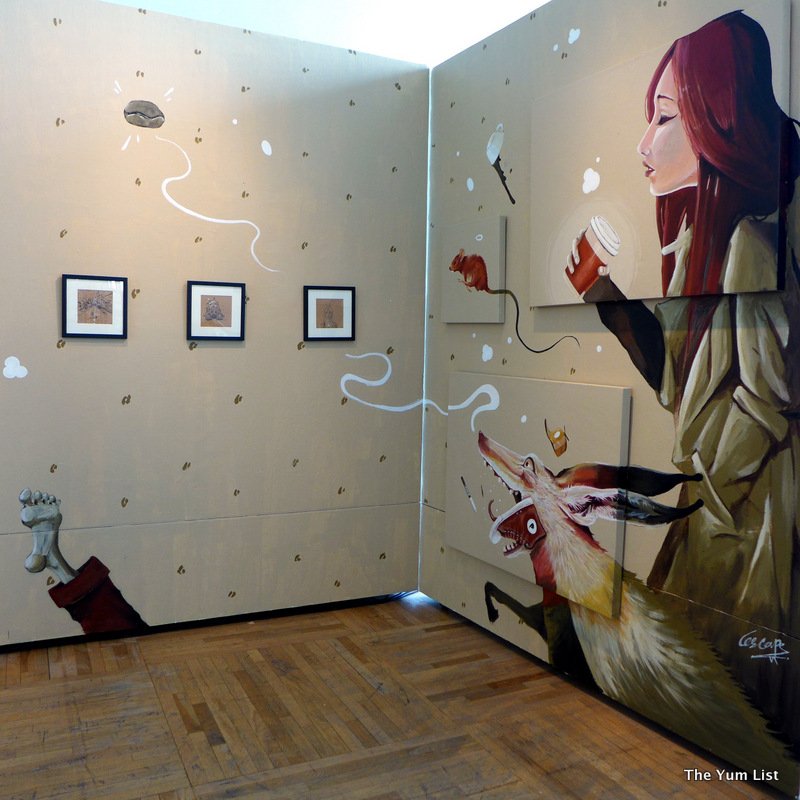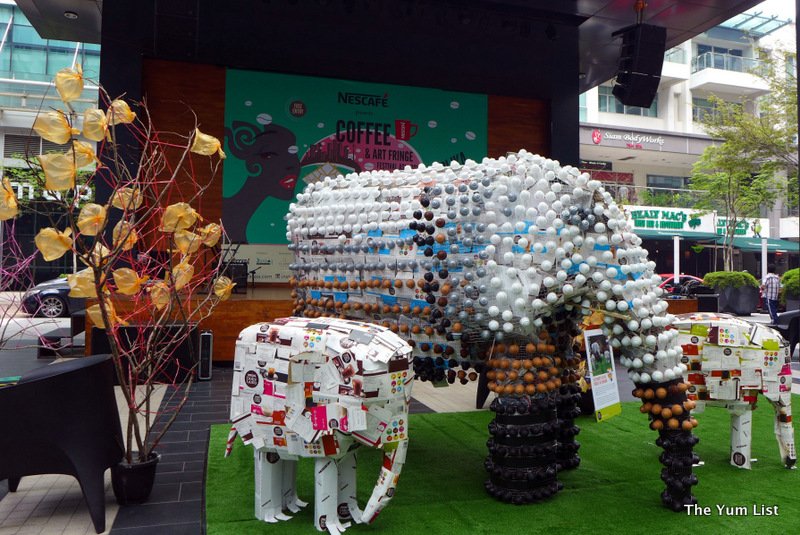 If this wasn't enough, there were food stands in the courtyard, a Board Game Zone on the first floor, and a movie (The Coffee Man documentary) playing in the Black Box. There were also competitions like latte throw-downs for aspiring baristas to show off their milk-design talents. And visitors who went in the evenings were treated to live music performances.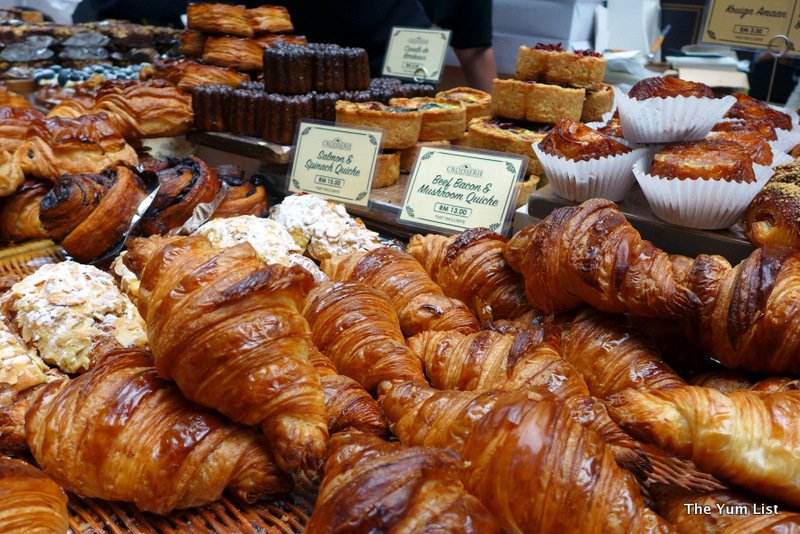 This festival was a wonderful way for both the superstars and the newcomers to the coffee world to promote their brands while also supporting talented local artists and offering a venue for new caterers trying to break into the KL catering scene. It was well worth the visit.
For more information about the festival, go to www.caffaasia.com.