Whoever said Canberra was boring was wrong!
Gone is the image of dull politicians and not much to do. It's quickly being replaced with a happening gourmet scene, the arts, and an explosion of fun activities in the great outdoors. Entrepreneurs seem to be flourishing in Canberra, and are creating some concepts worth traveling for.
Changing the landscape of accommodation options in the country's capital, East Hotel has reinvented the hotel experience with its vibrant vision of providing not only a comfortable, but truly memorable stay. Contemporary design with a focus on both functionality and style define the hotel, and the friendly service makes us feel at home throughout our stay.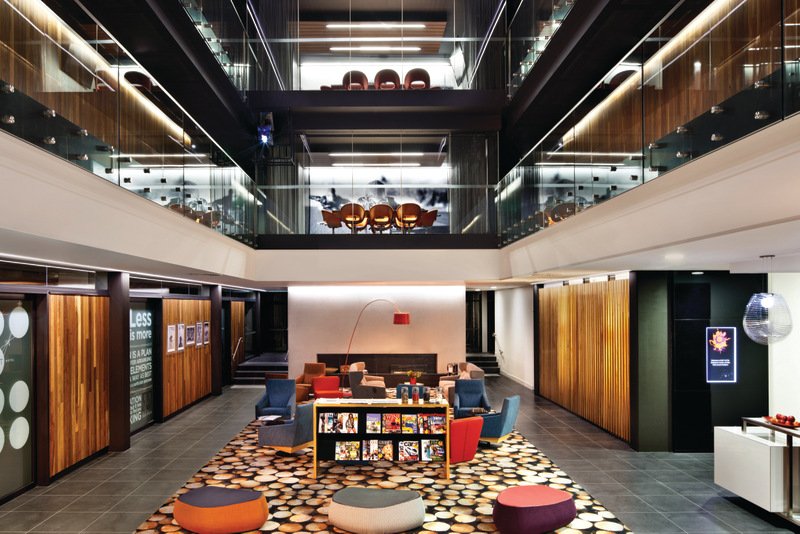 Surrounded by the historic districts of Manuka and Kingston, a multitude of dining options, boutique shopping, sporting facilities, the arts and entertainment are all at the hotel's doorstep. The airport is a 12-minute drive away, and the train station is only a three-minute car ride or 15-minute walk. Canberra's planned streets make driving a breeze, and most hire a car when visiting. It's also a very easy city to walk around (or cycle – bikes provided by the hotel), and for those (like me) who love to see a city on foot, wetlands, parks, lakes, nature reserves and Parliament Triangle are all within a 30-minute wander.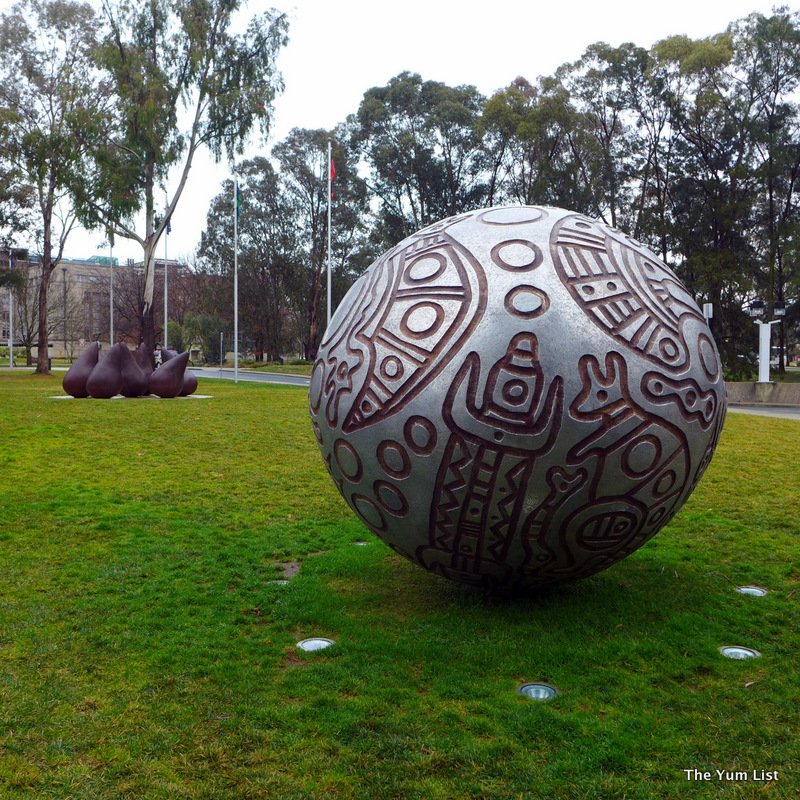 The hotel itself hosts some facilities worth exploring. Of note are modern meeting and event spaces (if I wanted to snag a client or inspire staff I'd bring them here!), two excellent restaurants and a well-equipped gym. The free range reading room and funky lobby are welcoming spaces to pass the time, and bikes provided by the hotel are a fun way to explore the city.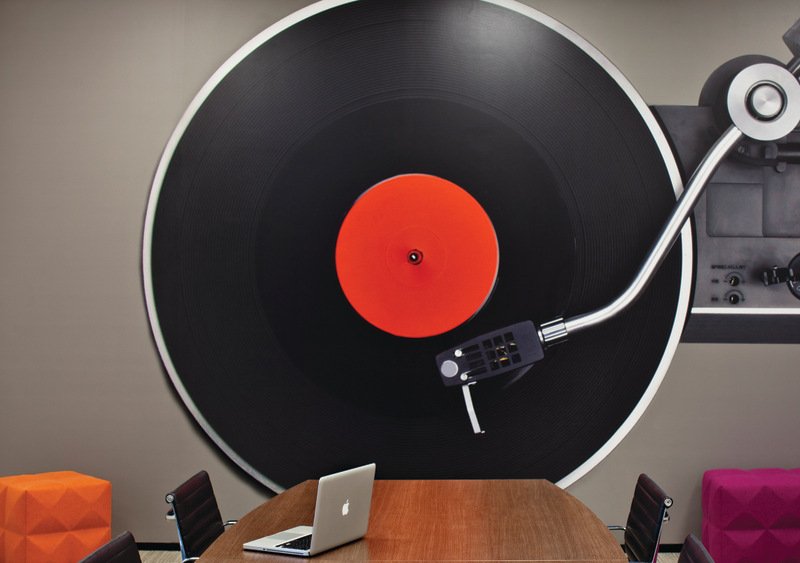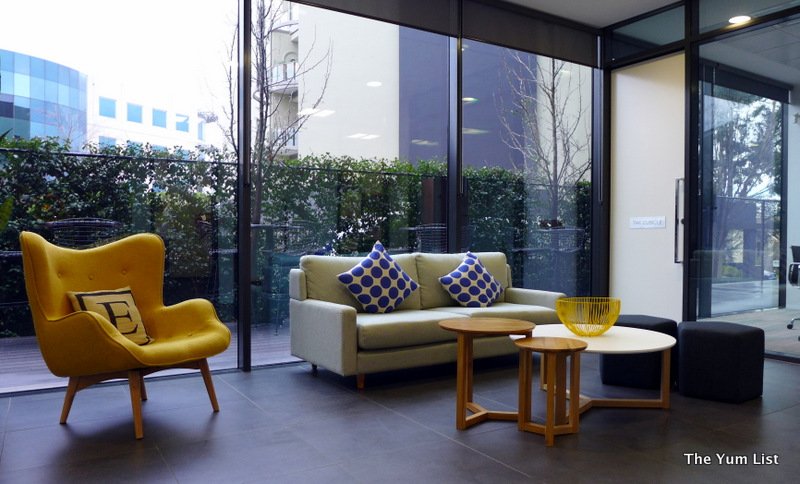 As mentioned, the food and beverage outlets are superb. We have a chance to dine at Joe's Bar during our stay and you can find our recommendations here. Known for making everything from scratch, a good value Italian menu and an extensive range of Italian wines and grappas, Joe's Bar should be high on your list of places to dine in Canberra. We have breakfast at Muse on a couple of mornings too and can endorse a quality range of brekkie options. Coffee is good and there's something on the food menu to satisfy most tastes, including dad's preference for bacon and eggs, and my healthy tastes with house made granola and a delicious veggie plate.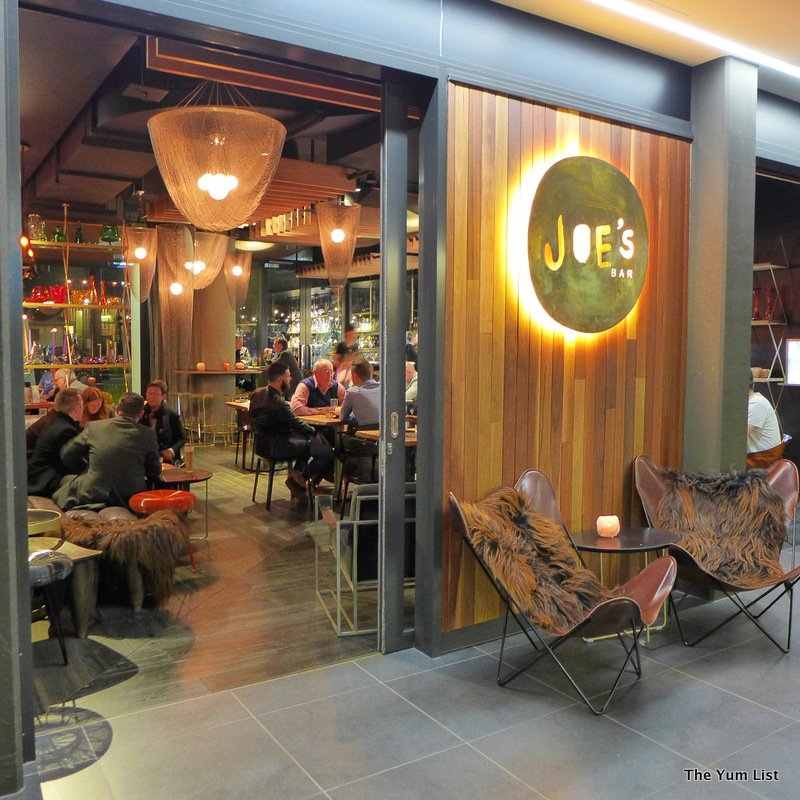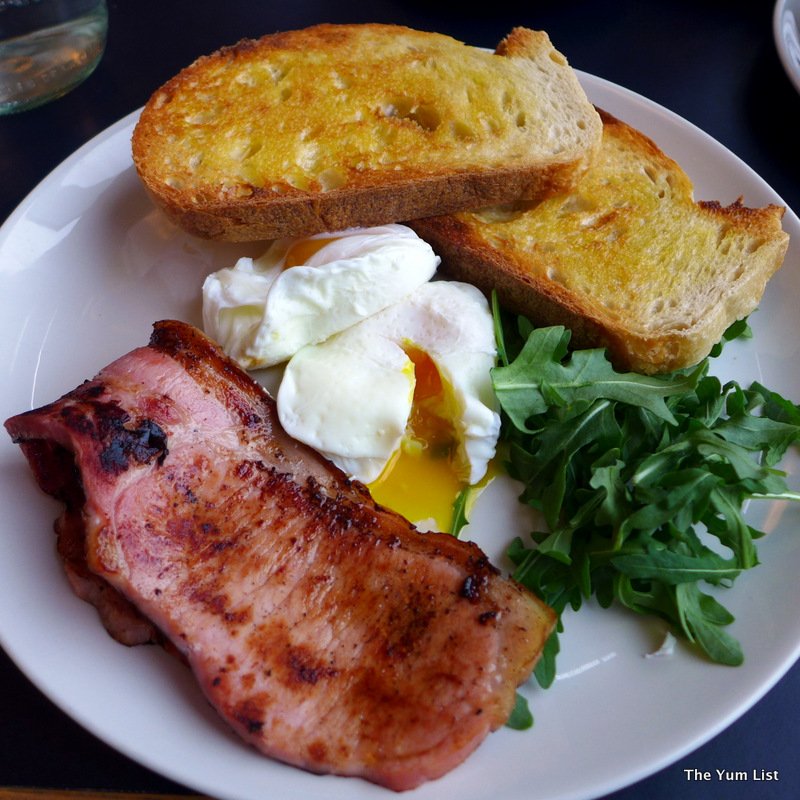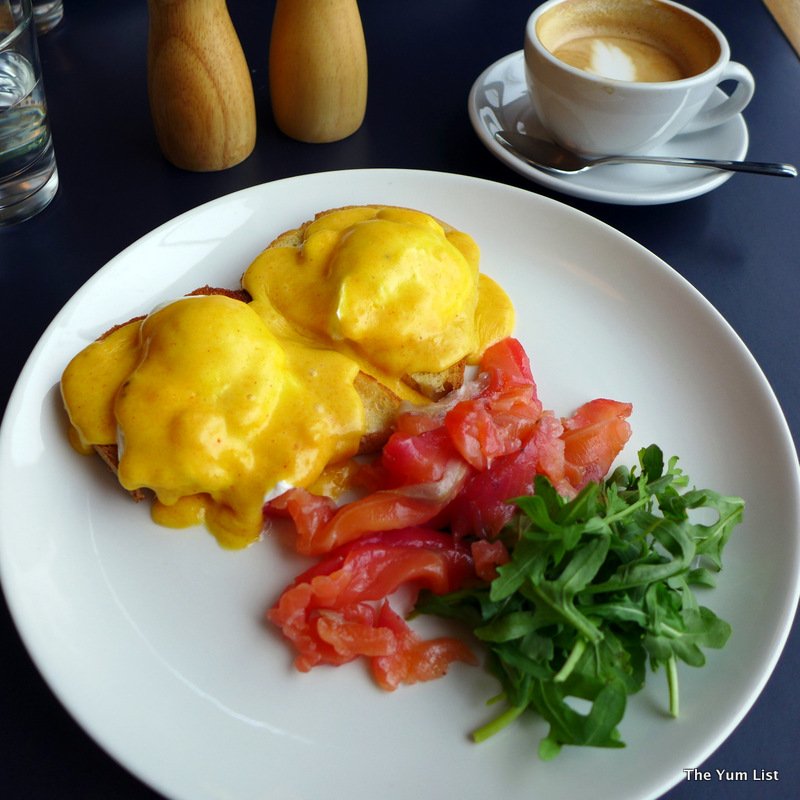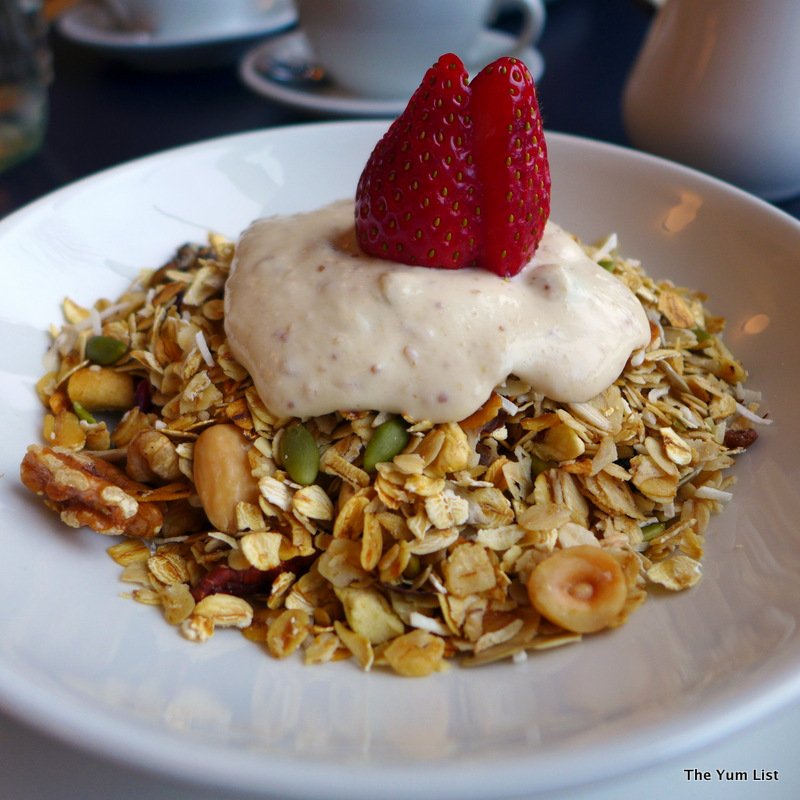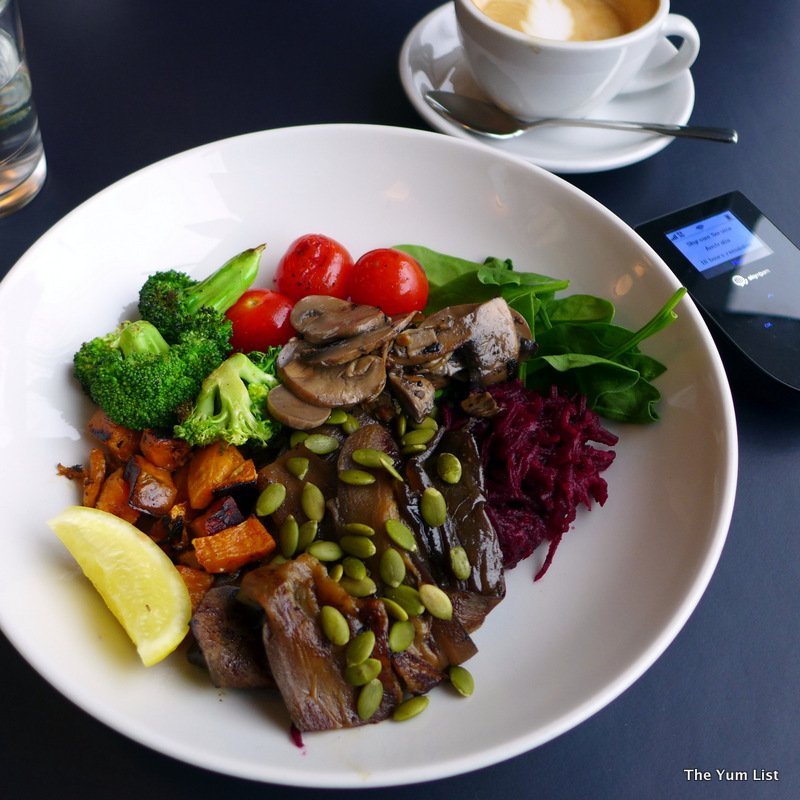 Our Luxe Apartment is roomy! Separate living room, bedroom, balcony, bathroom, kitchen and laundry make it ideal for a group of friends and family, or for longer stays. Rollaway beds allow sleeping options for up to five guests, and with the living room opening up to a wide balcony there's plenty of space to move about.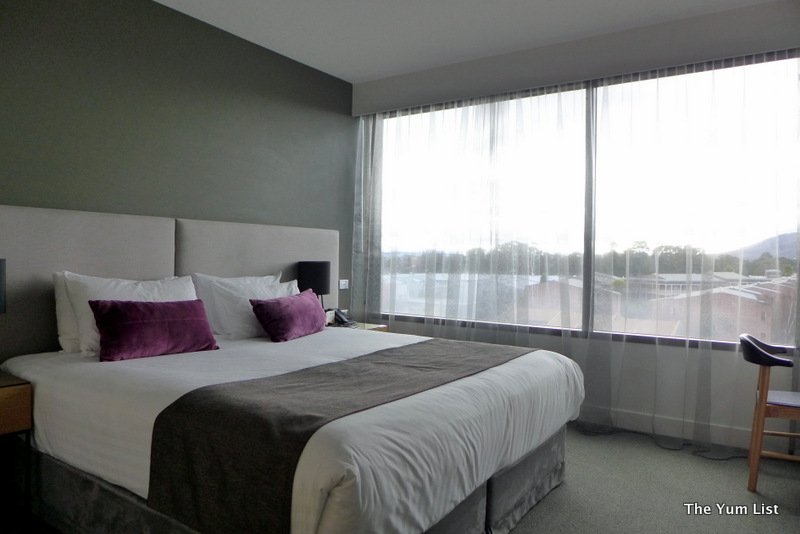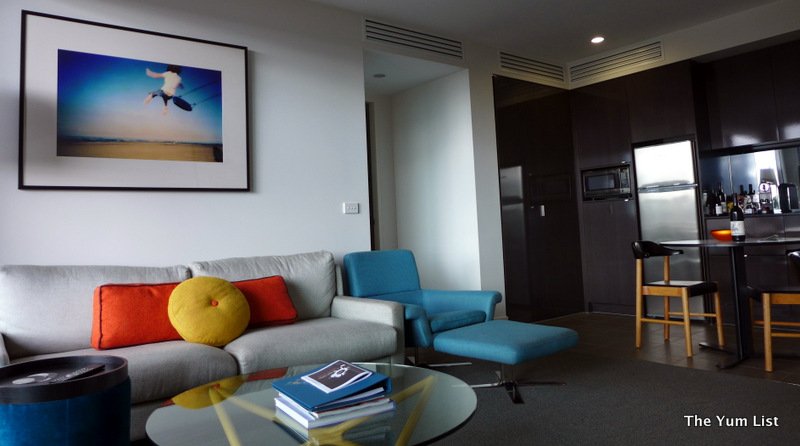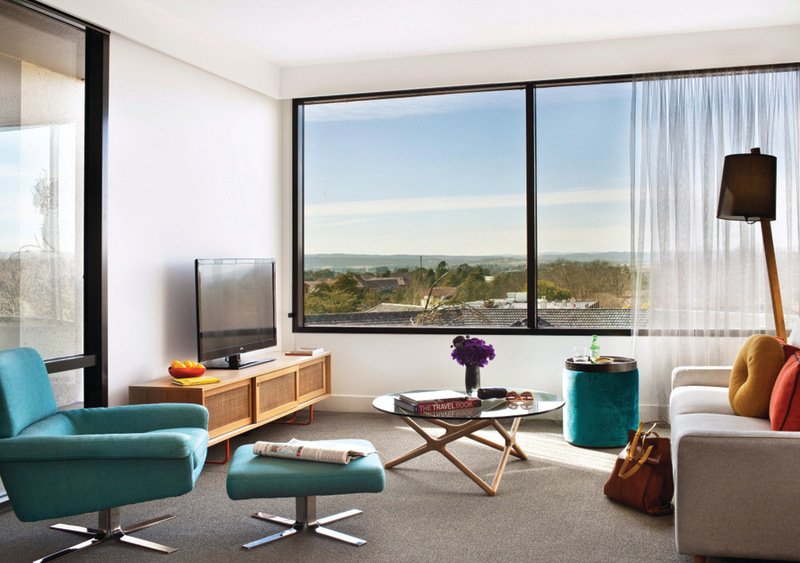 Extras such as a spa in the bath, quality toiletries, HD digital television with a bunch of in-house movies, iPod dock and espresso machine make the stay extremely pleasant. A daily allowance of complimentary Internet usage is too appreciated. Australia has not yet caught up with Asia in providing unlimited access and most hotels still charge high fees for the service – so thumbs up to East Hotel for this consideration.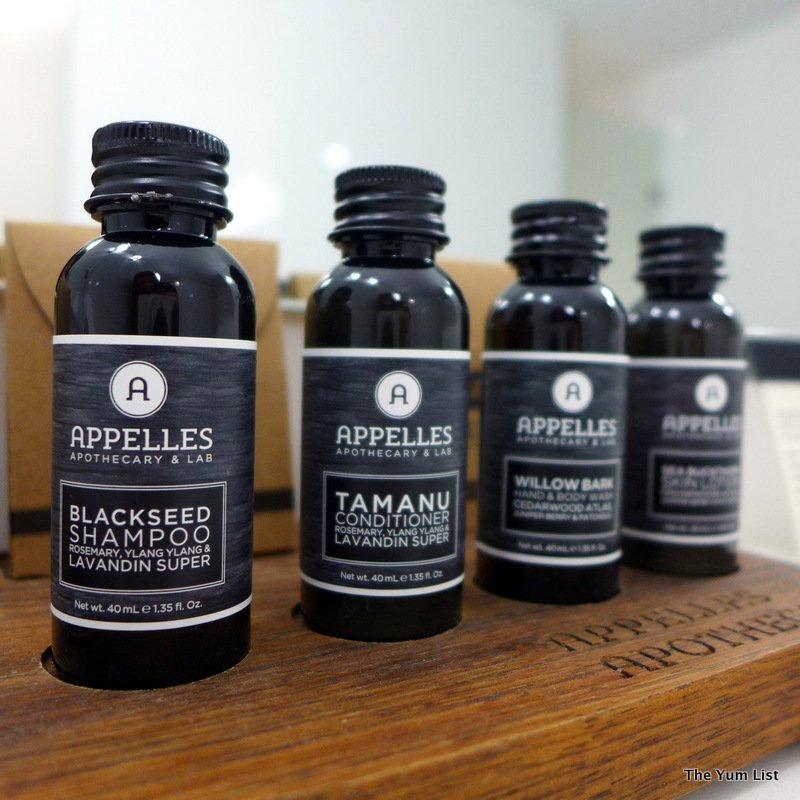 What I appreciate most about the apartment however are the facilities not usually found in hotels. It not only contains a washer and dryer, but washing liquid is provided as well. Being able to do a load, means I can pack light, and being on the road so much, this is a real blessing. Canberra's dining scene is booming, but so too is the delicious amount of local produce, gourmet products and mushrooming wine scene, so having a fully-equipped kitchen allows us to take advantage of the abundance of fantastic local goods.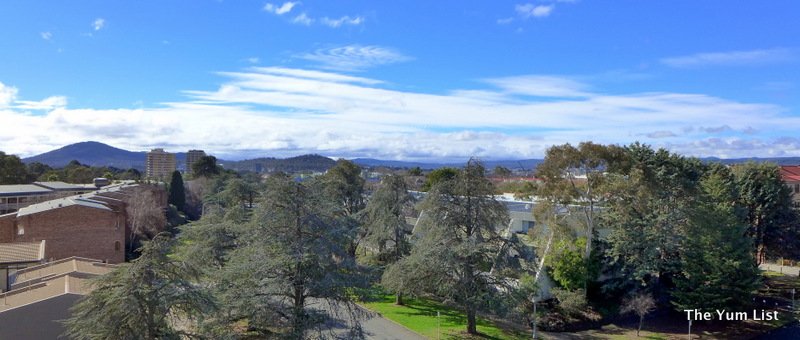 Our time at East Hotel Canberra has not only been comfortable, but highly refreshing. The contemporary approach to meeting guests' needs with practical facilities partnered with vivacious design and good-natured service is a commendable combination.
Reasons to visit: convenient location; contemporary approach to accommodation; excellent in-room facilities; friendly service; vibrant and comfortable design; the perfect combination of apartment living facilities with hotel service.
East Hotel Canberra
69 Canberra Avenue
Kingston ACT 2604
+61 2 6295 6925
[email protected]
www.easthotel.com.au