Location
You can't beat the location of the Hilton Hotel Sydney. Smack bang in the middle of the city it's walking distance to many attractions, and only steps away from bars, restaurants, shopping and entertainment. Certainly one of the many benefits is that of easy and covered access via the underground train walkway. Taking the Town Hall stop, you can proceed sheltered to the Queen Victoria Building coming out directly in front of the hotel. As mentioned, the QVB is an immediate neighbour, and on the other side is Pitt Street Mall – shopping and food options in abundance.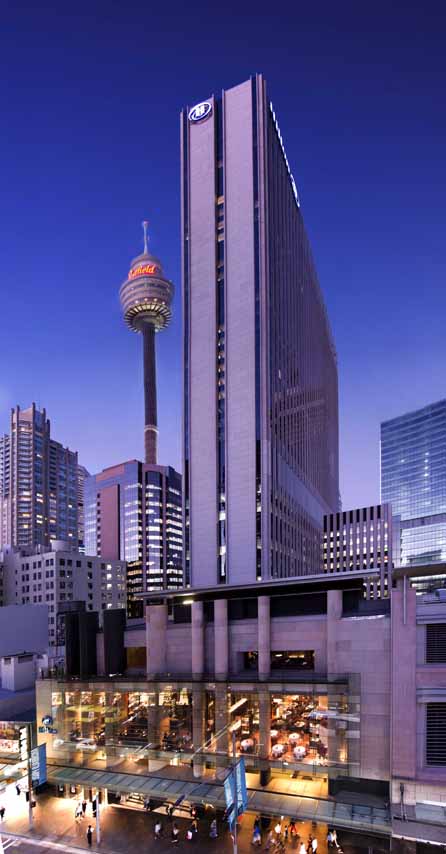 The most recent major renovations of the hotel were over a decade ago and saw the lobby overhauled into a grand entrance. High ceilings and plenty of glass gift natural light, and a near 17 metre high metal installation, Vine, by Australian artist Bronwyn Oliver draw eyes coiling upward to the ceiling.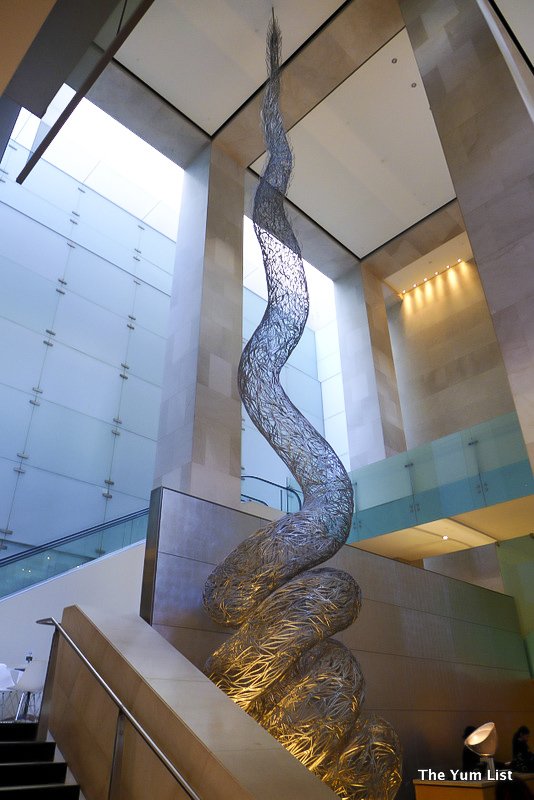 Rooms
This is a large hotel with 579 rooms in eight different categories. Our Hilton Executive Room features a deliciously comfortable king bed with pillow menu and blackout blinds for sound slumber. It's simply adorned with a timber headboard, and some cheery splashes of colour are supplied by the rug, cushions and upholstery.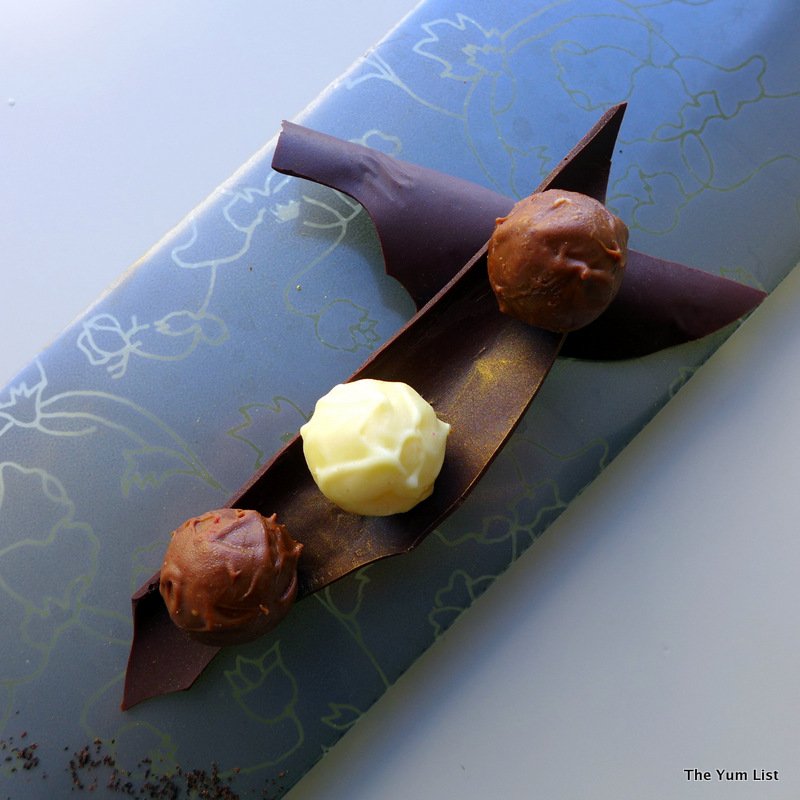 The bathroom makes good use of a compact space, with a single vanity, enclosed shower and toilet. Toiletries are of high quality and the fluffy robes and slippers are especially appreciated after returning from a chilly winter day outdoors.
Besides the expected high speed Wi-Fi (although not all rooms come with complimentary access), LED TV, electronic safe and alarm clock, the room also stocks a CD and MP3 player. There's a large work desk and ergonomic chair creating a dedicated space to easily catch up on some writing.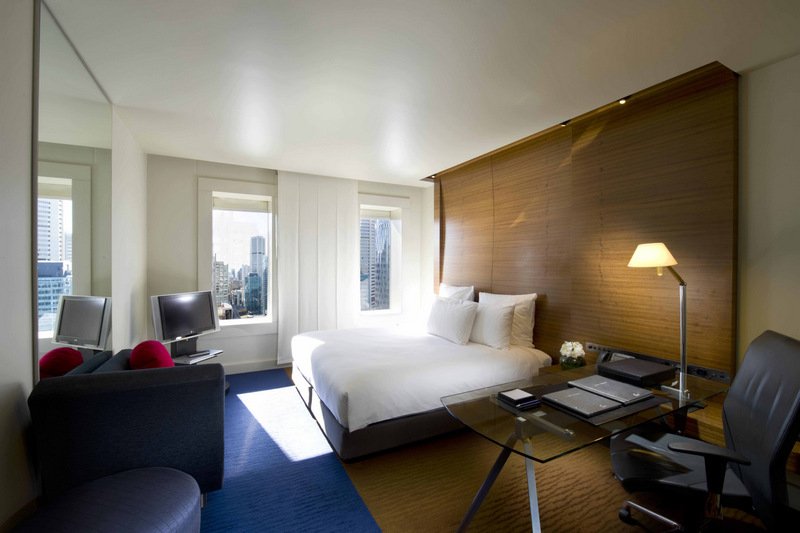 Complimentary tea and coffee are provided, but as we have Executive Lounge benefits we lap up the luxury of having someone else make it for us. The Executive Lounge offers the regular advantages of a light continental brekkie, non-alcoholic beverages throughout the day, afternoon tea, and cocktails and canapés in the early evening. Business centre resources and desktop computers are accessible via the lounge, and I make use of the pressing and shoe shine service before heading out to dinner.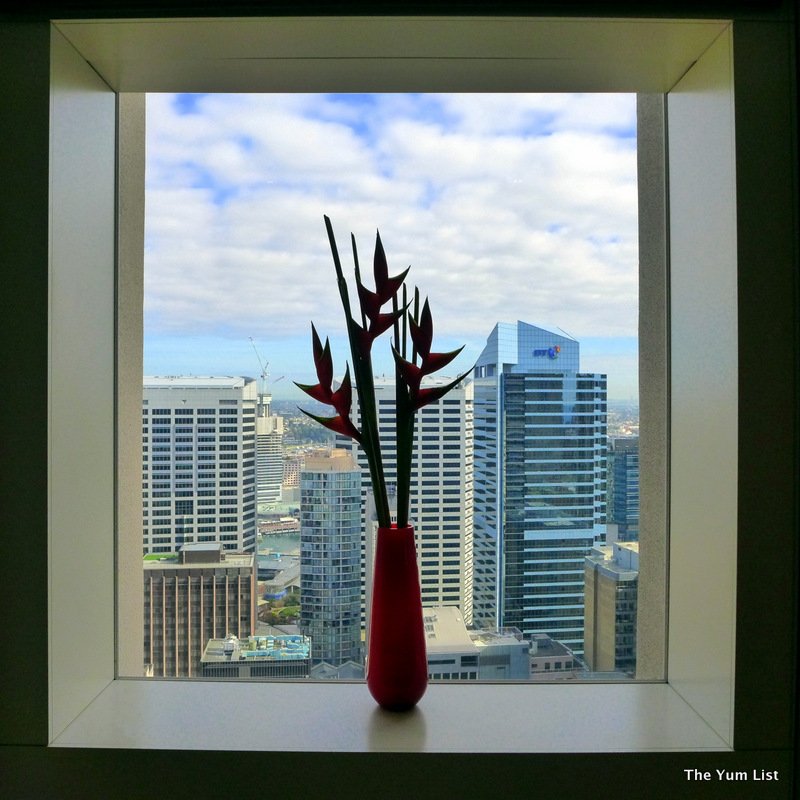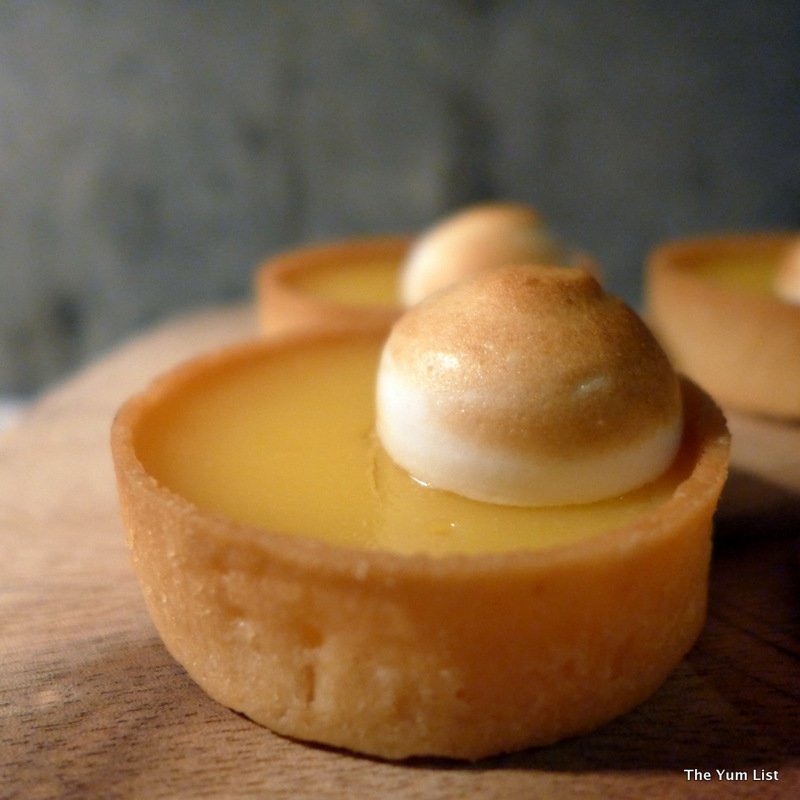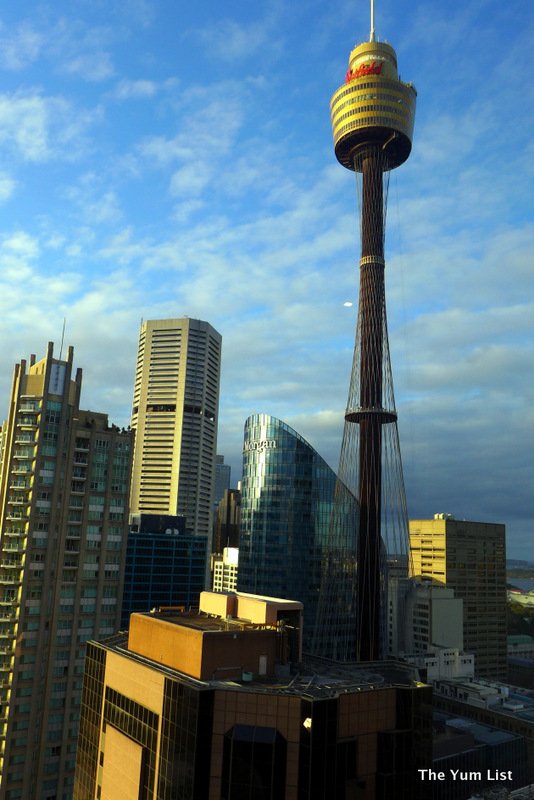 Facilities
With 28 meeting and conference rooms, there's no wonder why Hilton Sydney is one of the top choices for business travellers. More to my interest however is the LivingWell Premier Health Club containing a 25-metre swimming pool and comprehensive gym facilities. And, when I say comprehensive, I mean one of the largest hotel gyms in the city. This is not your average fitness room, but an extremely well decked facility including two fitness studios, over 60 group fitness classes a week, two saunas, two steam rooms, and a personal trainer and masseuse on call.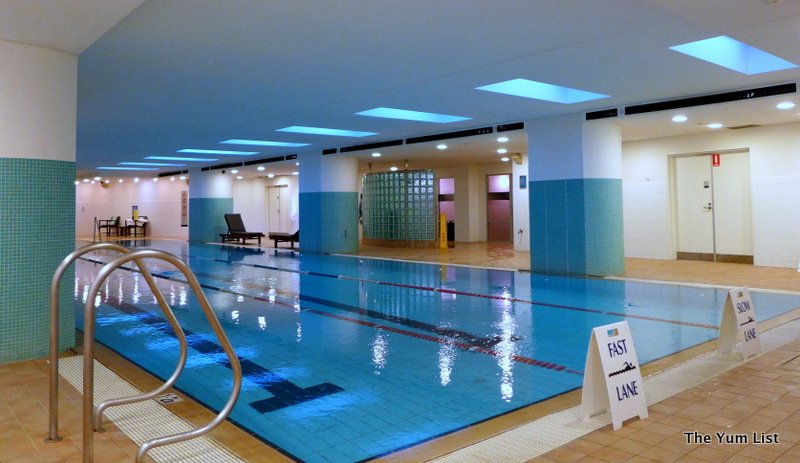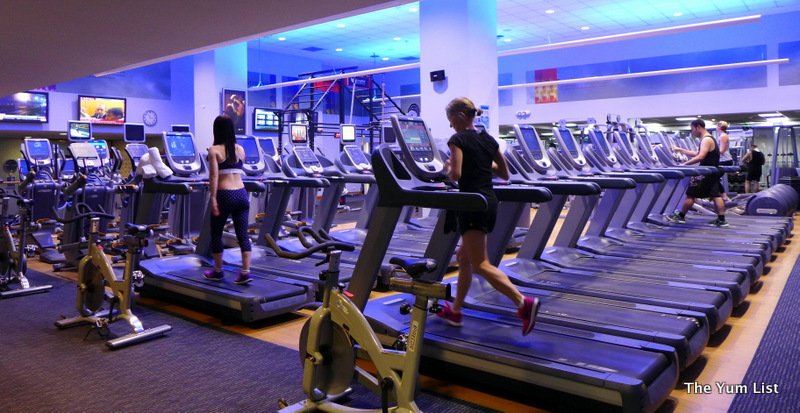 Alysium Spa supports the wellness provisions with a range of facials, massages, body treatments and packages. There was no time this round to check it out, but I imagine it a convenient venue for a quick spot of assisted de-stressing.
Food and Beverage
Celebrity chef Luke Mangan has chosen Hilton Sydney as the location for his famous Glass Brasserie. Contemporary cuisine making the most of fresh local ingredients is surely a highlight, but I have my eye on the wine bar which features over 1000 wines from around the world. The bottles are seductively displayed behind a glass wall as backdrop to the bar. For a beverage in a stylish location, the rooftop Zeta Bar promises a menu of cutting edge cocktail recipes. Head downstairs however and the iconic Marble Bar supplies wine, beer and classic cocktails accompanied by live music.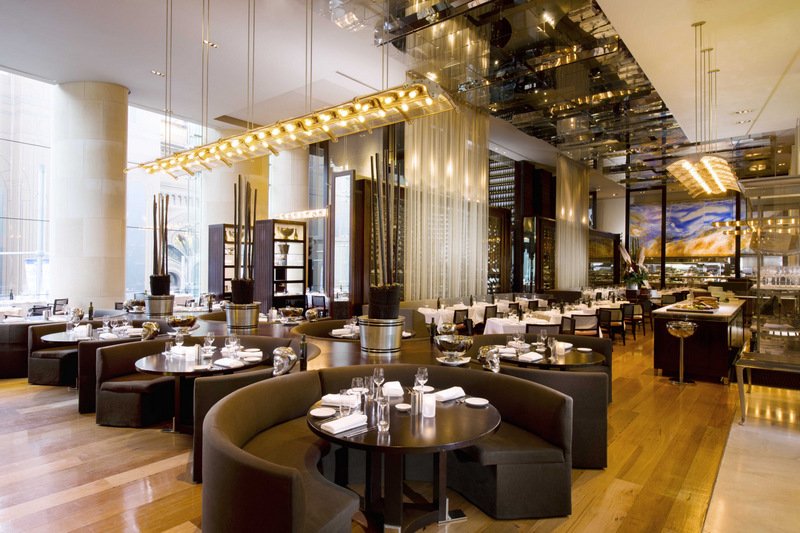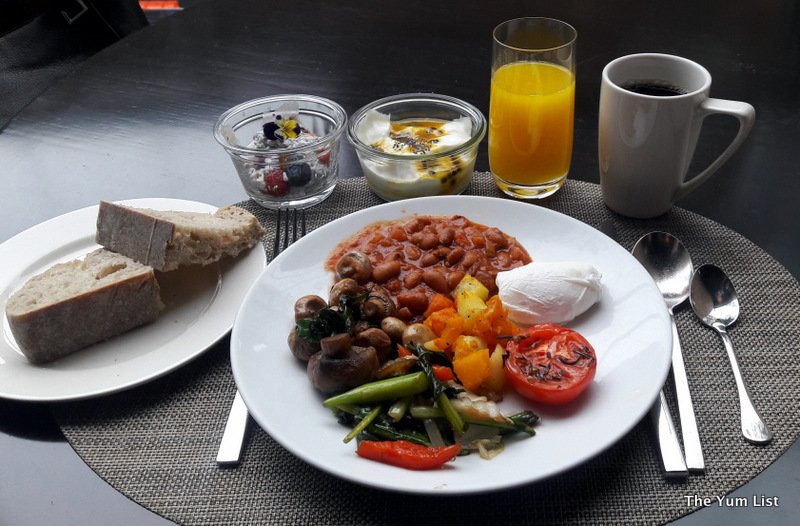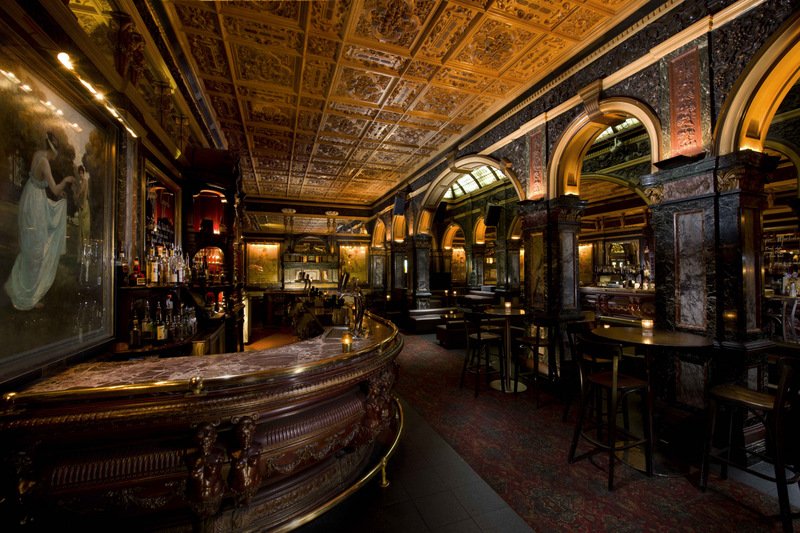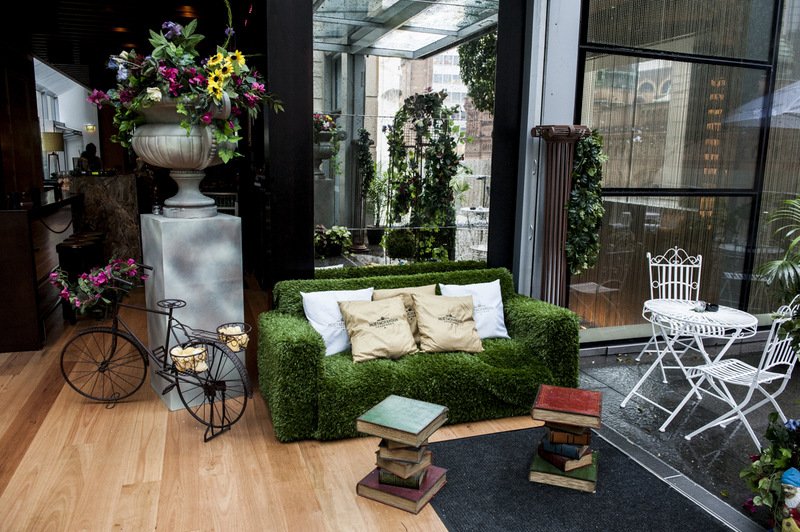 The service has been professional and helpful, the location flawless, and the facilities we sampled have been first rate. The Hilton Sydney is a fine base from which to explore the city.
Reasons to visit: central location in the Sydney's downtown, walking distance to major attractions, shopping, food and entertainment, and undercover access from the train; comfortable rooms; good food and beverage options within the hotel and a whole lot more just steps away.
Hilton Hotel Sydney
488 George Street
Sydney, NSW, 2000
Australia
www.hiltonsydney.com.au
+61 (0) 2 9266 2000