When a hotel is inside what once used to be the State Theatre you'd expect a little drama in the setting. QT Sydney's entrance has me wishing I'd worn higher heels, brighter red lipstick and had donned a feather boa. "The minute you walked in the joint…," Shirley Bassey's Big Spender lyrics ring through my head and I think my voice drops a notch taking on a husky tone. I'm dying to tell someone to, "Pour me more bubby daaahling," and have the feeling that if I actually said it out loud, the quirkily outfitted receptionist might just oblige.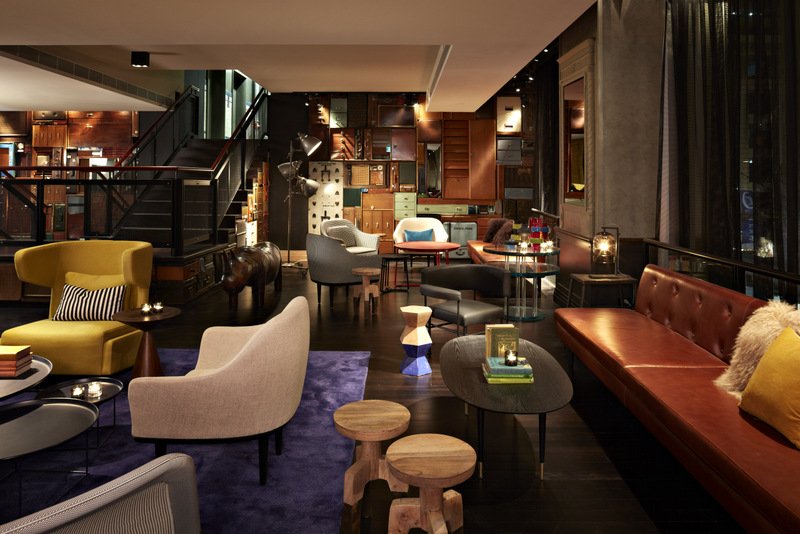 Proving it's sufficiently stylish QT Sydney is the only hotel in the city to be part of the exclusive Design Hotels group. A team of designers, art consultants and architects collaborated on this project to bring a bold, eclectic and exciting backdrop for guests to be the protagonists in their own theatrical works. Lashings of plush red fabric, Hollywood lights and eccentric décor set the stage for nothing but fabulousness.
Avant-garde costumes (yes costumes, see photo below) for staff are credited to the acclaimed costume designer Janet Hine. Meshing functionality with theatrics, staff are dressed as confident characters carrying out their supporting role and ensuring your narrative unfolds as planned, right up to the final scene.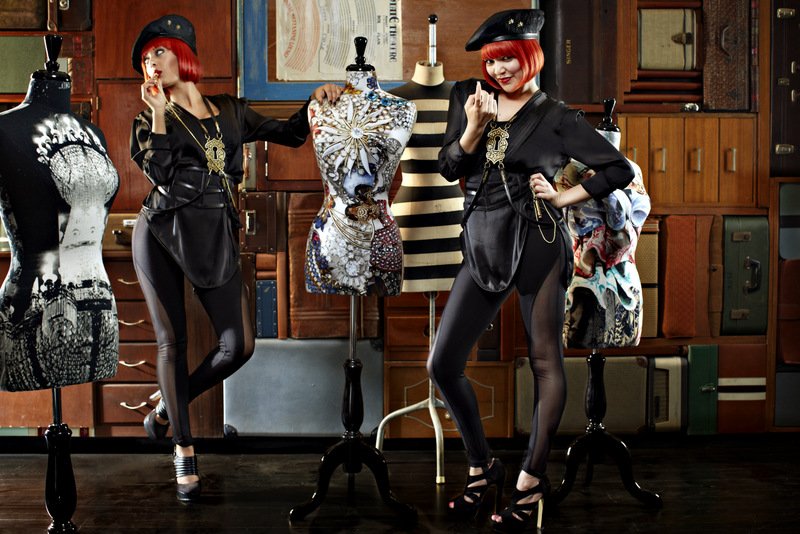 As I've come to expect from Design Hotels every last detail is accounted for in the 200 guest rooms. Beds have been custom made featuring a gel mattress weighing in at 82kg. Ensuites are furnished with either a freestanding or Japanese bathtub, and separate walk-in shower. The latest technology keeps guests connected with Wi-Fi, in room movies, flatscreen HD TV and iPod dock. Each guest room has been individually styled with unique artifacts sourced by QT Sydney's very own stylist. Furniture is designer, artwork unique, and the rooms are even scented with Coco Chanel's famous Chanel No. 5.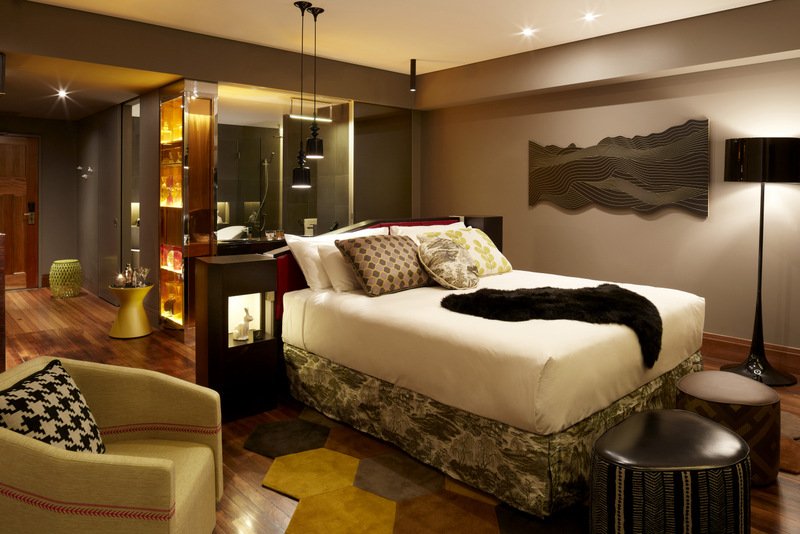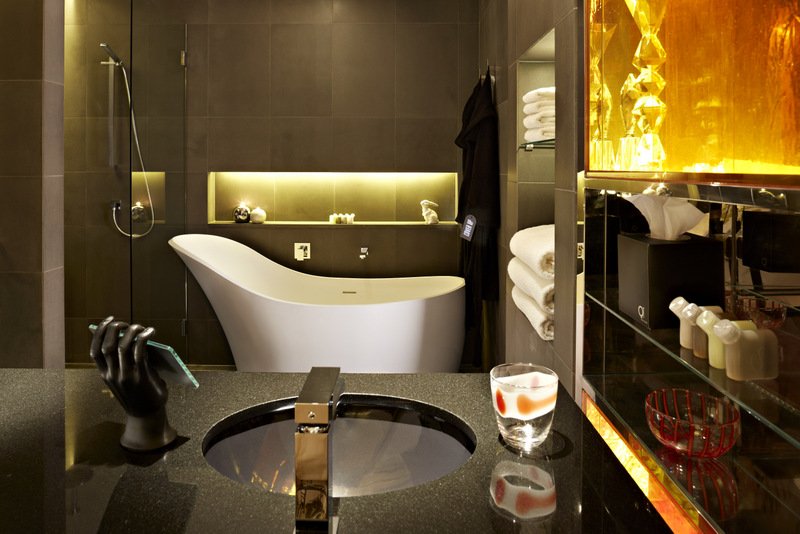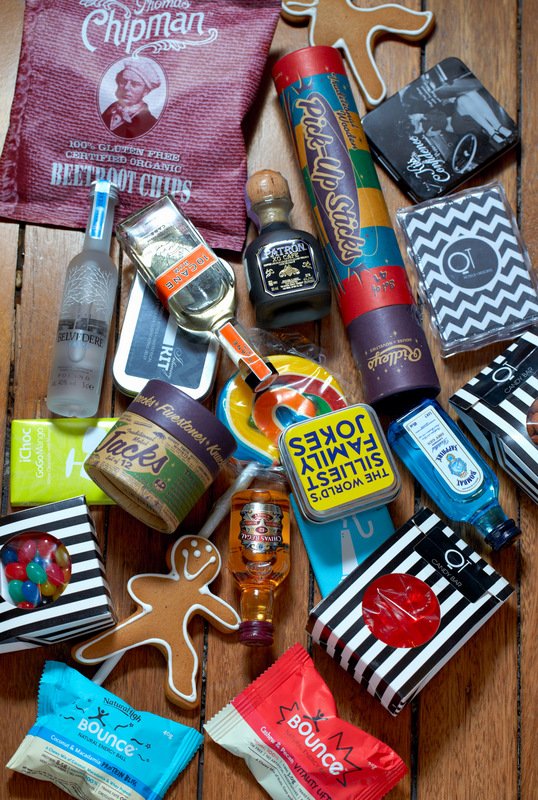 Food and beverage outlets offer distinct scenes for stories to unfold. Gilt Lounge is perfect for a late night tipple with handcrafted cocktails, and Parlour Lane Roasters morphs from a European-style café by day into an aperitivo wine bar at night. However much I'd like to try all of the outlets (cocktails are forever whispering my name it seems) Gowings Bar and Grill is what we have time for in this plot. The European-style brasserie has much to offer so read our full review here.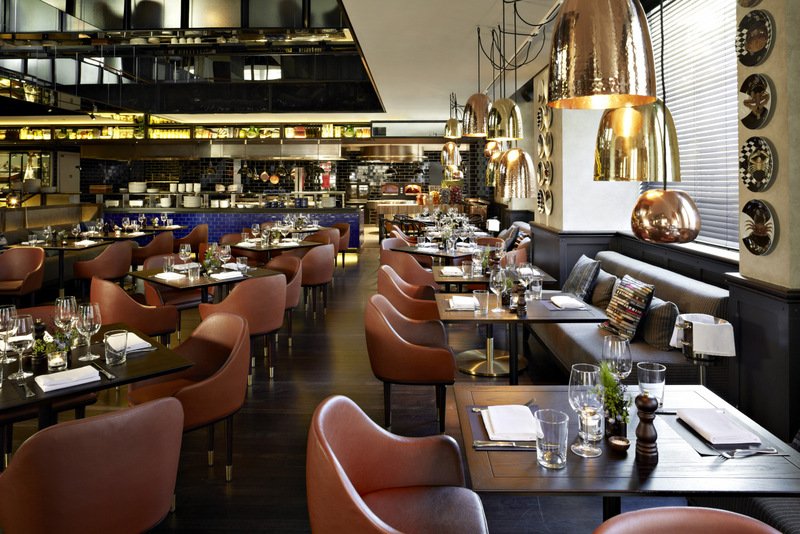 To work off all of that deliciousness QT Sydney provides a compact but sufficiently equipped in house gym. For those wanting something more however, complimentary use of Virgin Active Health Club in Pitt Street Mall might be of interest. I try it all and so deem myself deserving of a spa treatment of which spaQ has a comprehensive range to choose from. Take a visit with me in the spa write up here.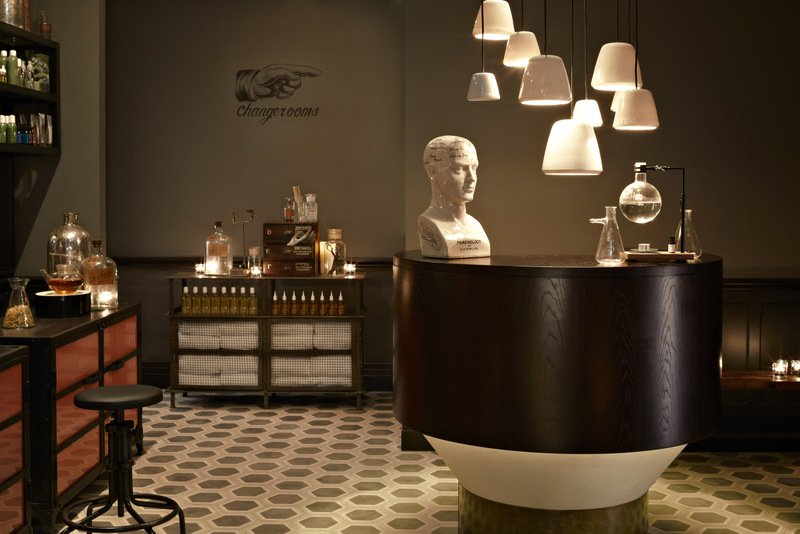 QT Sydney has laid out the set, the costumes, and provided the supporting cast. It's up to you to play the starring role. So with the lyrics of Shirley Bassey:
"Wouldn't you like to have fun? Fun? Fun?
How's about a few laughs? Laughs?
I can show you a good time,
Let me show you a good time.
…
Spend a little time with me."
Reasons to visit: convenient location in the heart of Sydney's CBD; uniquely designed rooms; a splash of drama and fun in a hotel stay.
QT Sydney
49 Market Street
Sydney, NSW 2000
Australia
+61 2 8262 0000
[email protected]
www.qthotels.com.au