Fine chocolate is worth crossing the border for, and to learn a little more about the intricacies of this popular treat we cross the state line from our ACT base and enter NSW for a chocolate making and tasting session at Robyn Rowe Chocolates.
These handcrafted creations combining European processing techniques, with local inspiration and ingredients, have received multiple awards including Gold and Champion in the Sydney Royal Cheese & Dairy Show, and the lady behind the treats is Robyn Rowe.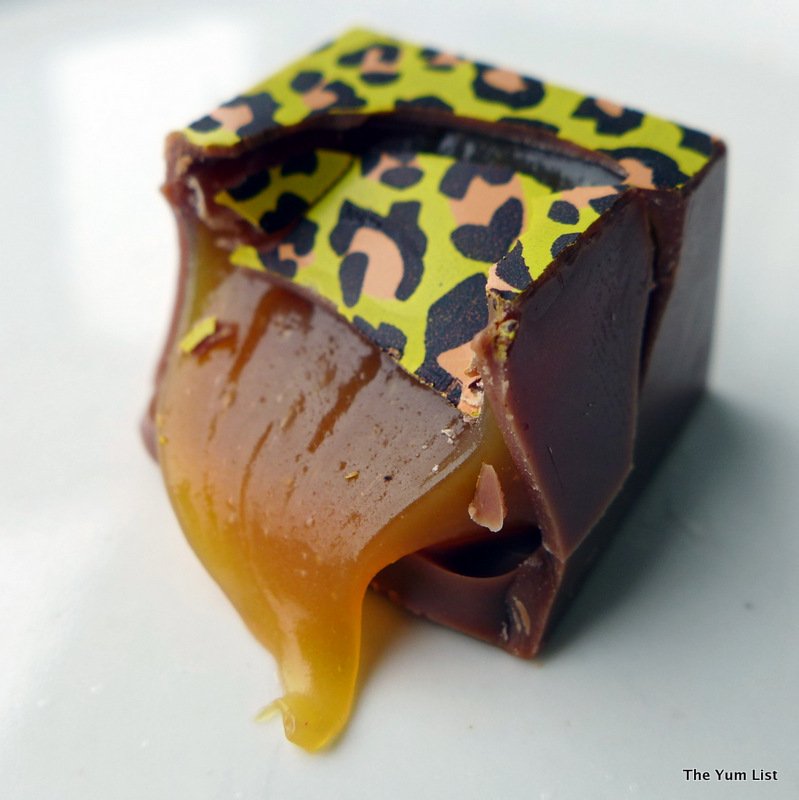 Robyn was a mother craft nurse before she was married. Upon wedding her beloved she moved to live on the land and had four children, which kept her very busy. Later moving to Sydney and as the children grew she took up arts and crafts, starting with embroidery, which she turned into a boutique business, Thread Needle Design. It worked well for Robyn as it was portable so she could take her stitching with her. Moving back to the country in 1996, she continued with the needlework but as her children left the roost she began looking for something else. She read an article about how the Margaret River Chocolate factory started and connected with it. She's "always liked doing fiddly things" and working with her hands, and hence the mission began.
She started taking courses and the passion grew. After numerous courses, she still wanted more and ended up in Melbourne learning from some of the best chocolatiers in Australia. Before going ahead full pelt though, she put her chocolates in the Sydney Royal Show to see how her chocolate faired. Much to her surprise, she won! This gave her the confidence to move forward in putting together a business. She went from selling from home and at the markets to building her own business in 2012 with a purpose built property.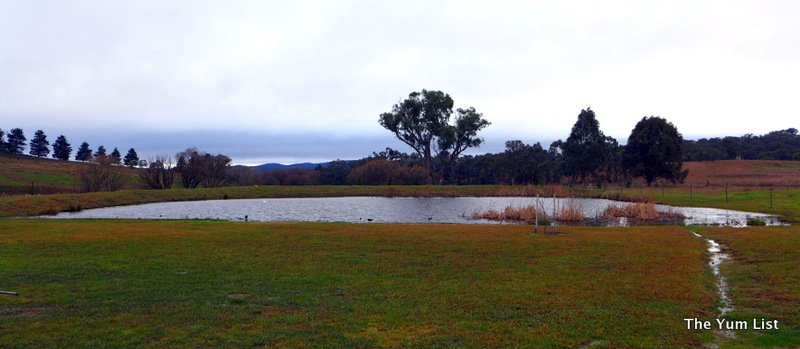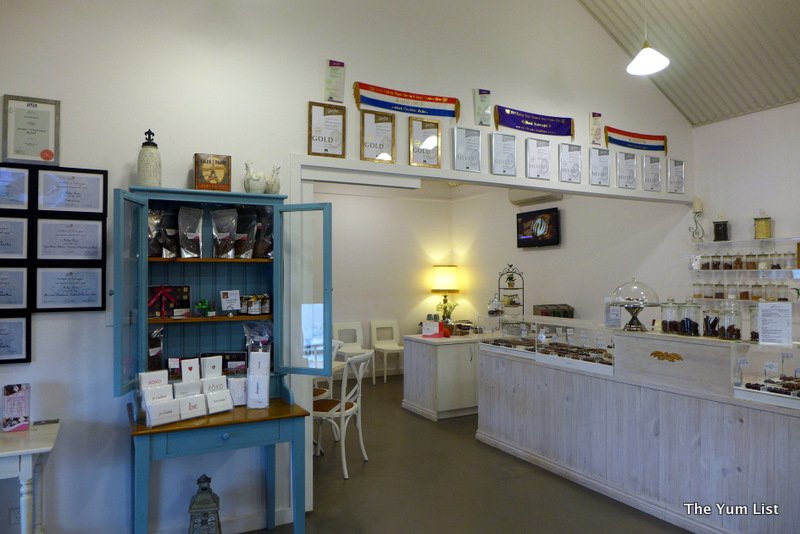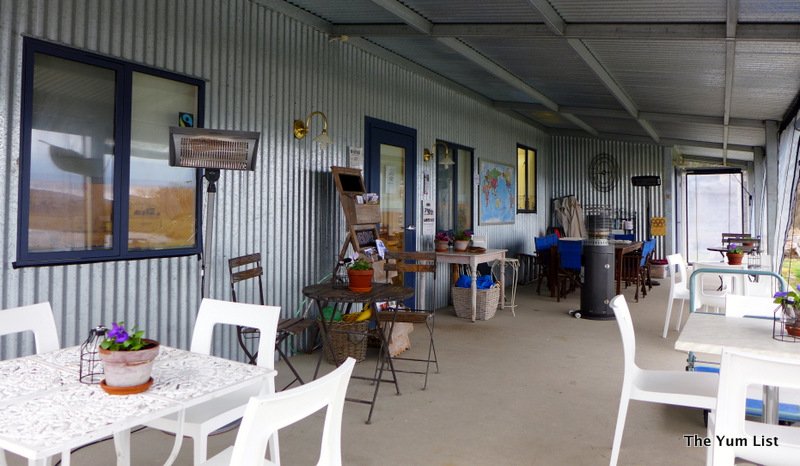 A thirty-minute drive from Canberra, Robyn Rowe Chocolates is situated on the family farm. Kitchen, chocolate display and shop, and a café area that stretches both indoors and out, overlook a dam, the countryside and some beautiful eucalyptus trees. It's a pretty location, and a picturesque drive from the nation's capital. Visitors can gain some insight into the process of chocolate making from farm to production with various resources in the centre. Every visit however ends with a chocolate tasting and without doubt a follow up purchase.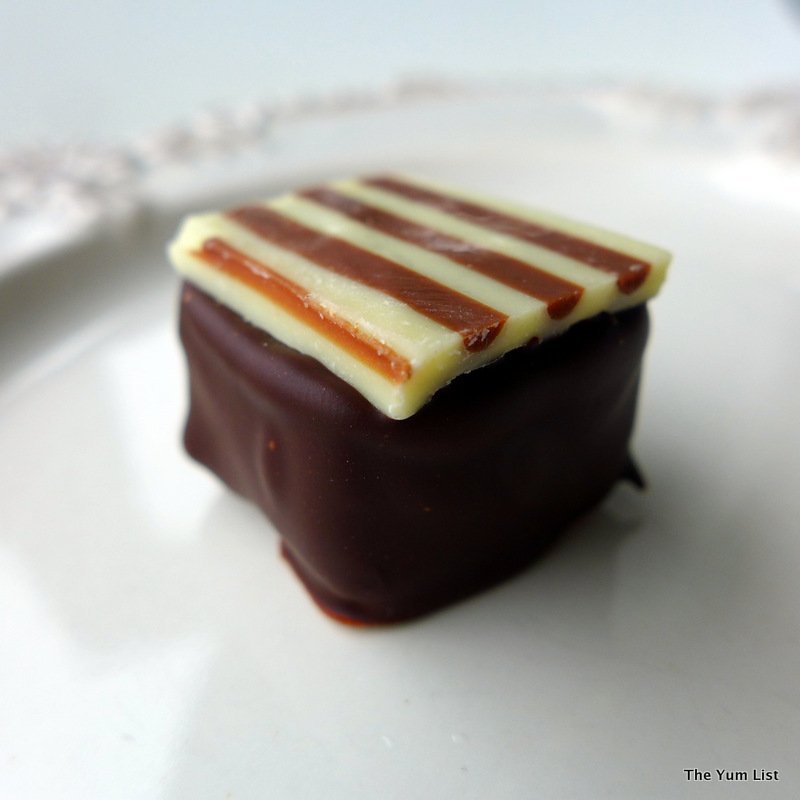 Highlights are the nutty numbers stuffed with walnuts from their very own resident tree, and liqueur chocolate that oozes with the locally grown and bottled Clonakilla muscat. Cherry port from Young, local honey and locally roasted Wagonga Coffee are also regularly used fillings. We do a good bit of tasting – all in the name of research for our readers of course. The Salted Caramel, Coconut Lemon Zing and Jaffa Orange are top favourites.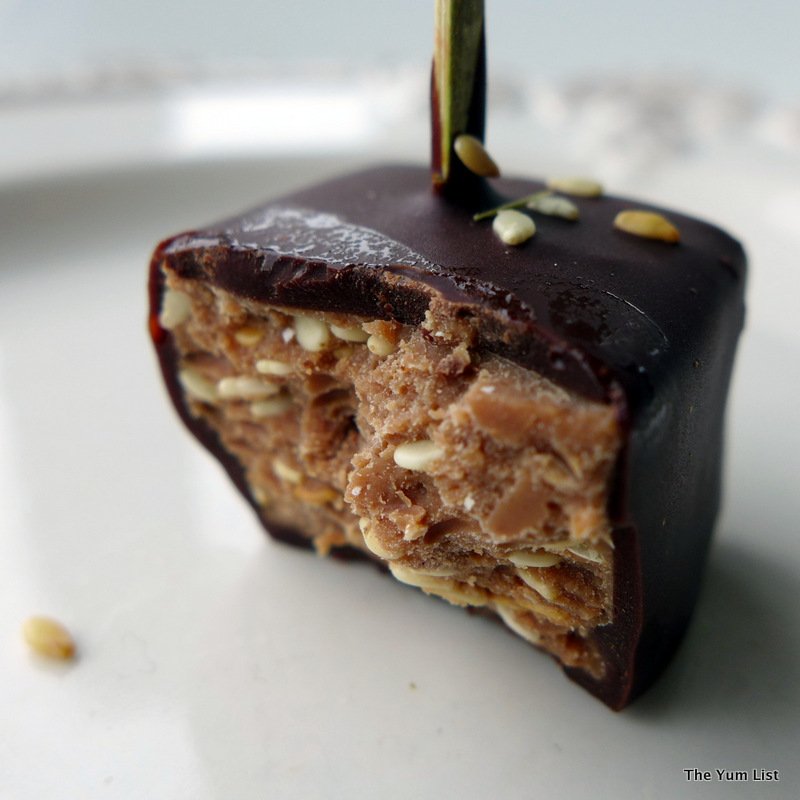 A visit to Robyn Rowe Chocolates makes a great trip out of Canberra and can easily be combined with some wine tasting and lunch in nearby vineyards. You can also find how to purchase Robyn Rowe Chocolates on line via the website.
Reasons to visit: pretty setting; high quality chocolates; a chance to learn a little about the chocolate making process on site; a tasty excursion from the city of Canberra.
Robyn Rowe Chocolates
1153 Nanima Road
Murrumbateman
NSW, Australia
www.robynrowechocolates.com.au