Words: Heather Onderick     Photos: Monica Tindall
Often living abroad, one craves what one can't have.  For me, living in Malaysia, I am always nostalgic about my time in Barcelona.  I crave the neighborhood cafe in Europe, with an open air concept, regular customers coming and going at their leisure, and simple but cozy decor that invites you into enjoy your meal or your coffee or your aperitivo. Luckily, this little romanticization has been brought to life at the end of a quiet street, tucked away in a lush corner of Bukit Damansara, with a newly launched Via Pre, sister restaurant of the Italian restaurant Via Pre in Penang.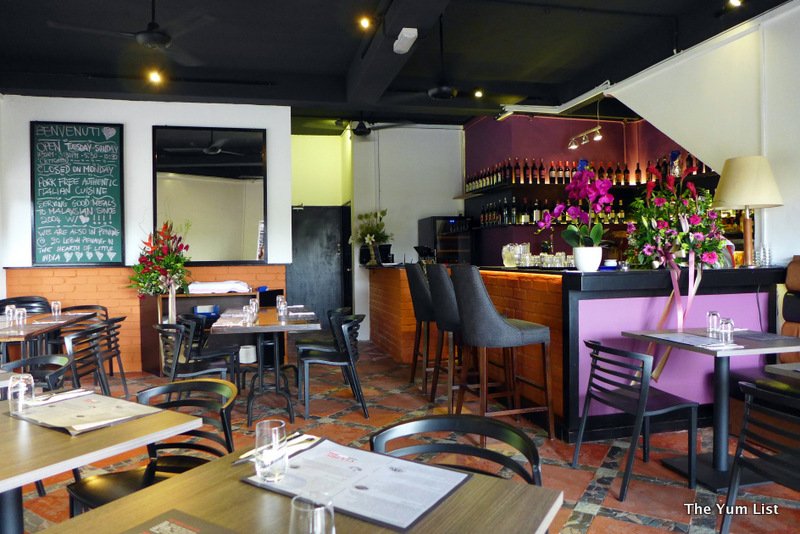 This quaint gem has an enticing terrace for taking an unhurried espresso or an early afternoon Vermouth. It tempts one to get lost in a book or their imagination while admiring the green wall that the restaurant backs up to or the older Malaysian link houses that line the neighborhood streets. Maury, the restaurant's owner is charming and happy to make recommendations on the wide variety of cocktails on offer.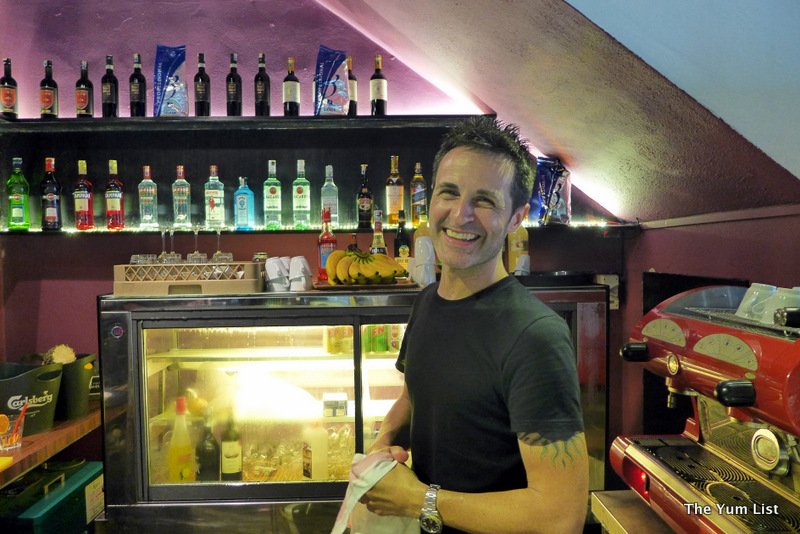 On this particularly hot and sedentary afternoon in Kuala Lumpur, we were brought back to life with an appealing aperitivo: Aperol Spritz, which combines Prosecco, Aperol, soda water and an orange slice. It was bitter, dry and light all at the same time and hit the spot after our first day back to work finishing up a long summer holiday.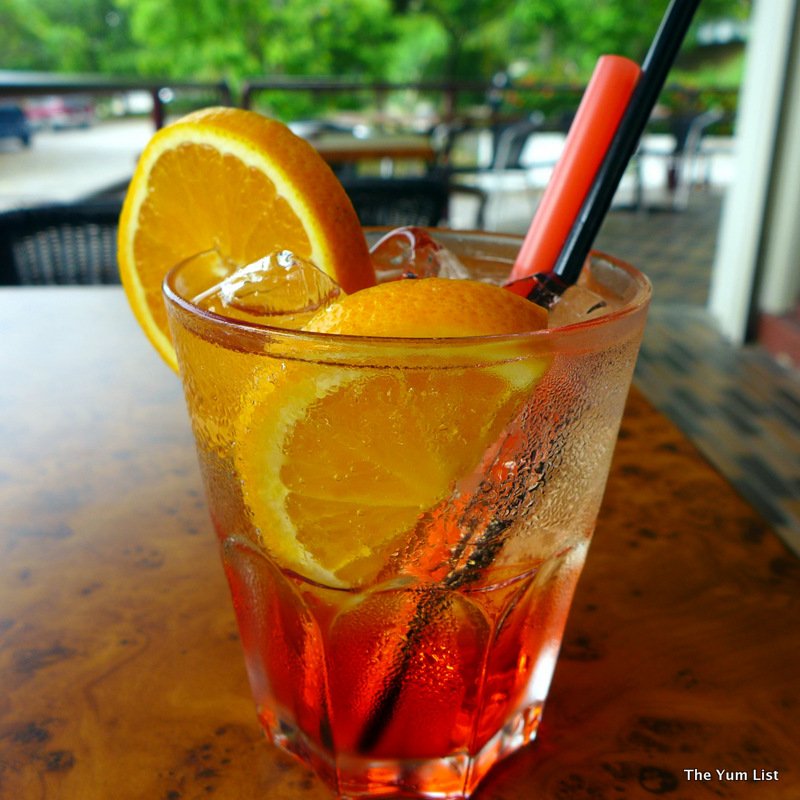 After this pleasant revival, we were presented with an antipasto that blended local flavors, New Zealand mussels and Italian tomatoes with flair: Cozze Della Casa (RM 56).  The almost Indian influenced spicy tomato broth that the mussels were drenched in, had me savoring every last spoonful. To counter the spice, buttery, homemade pizza bread adorned with fresh rosemary was served alongside a glass of white wine, La Parrina, Ansonica Costa D'Ell Argentario. This organic ansonica, a new grape variety, was playfully accented with pineapple and lime flavors.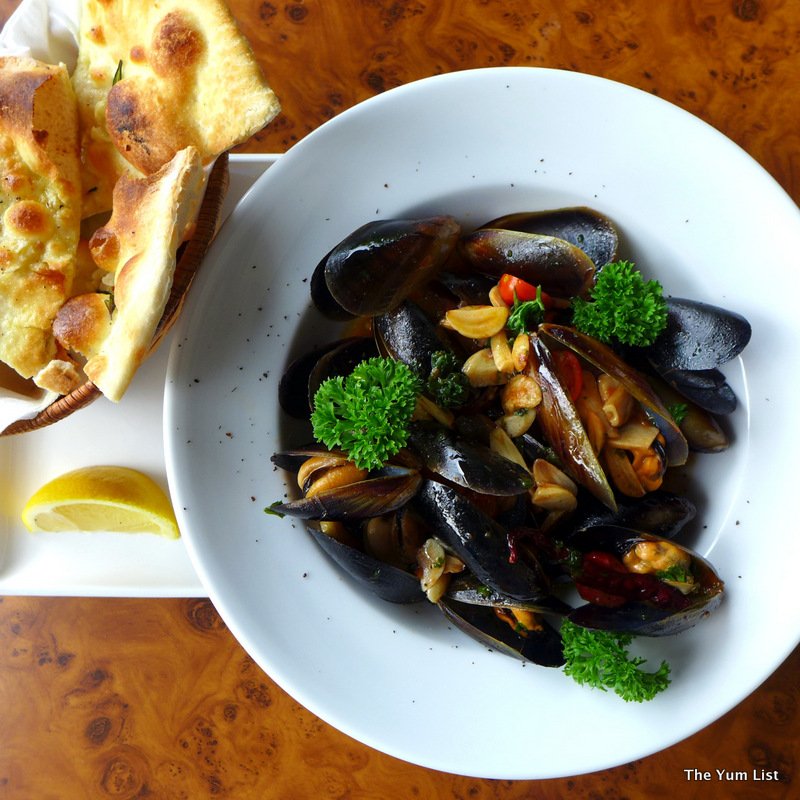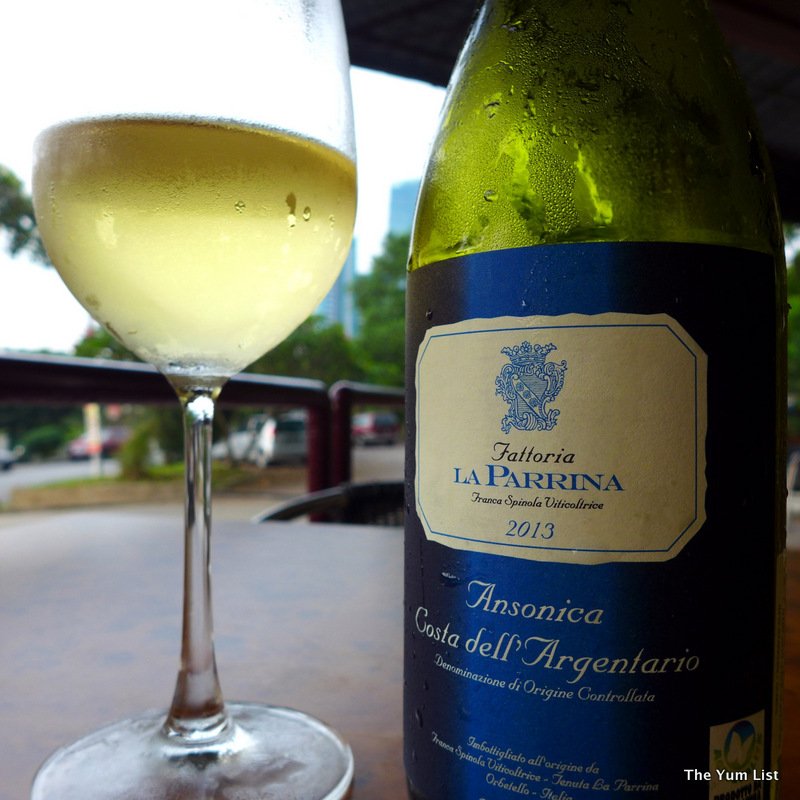 We continued to enjoy the afternoon breeze and whispers of the looming trees sheltering the restaurant as our next plate arrived: Pumpkin Soup (RM 21).  Laced with a touch of fresh orange juice, but full on blended flavors of creamy pumpkin and vibrant carrots, the chef balanced the strong garden flavors with half-dried tomatoes, Pecorino cheese and a dollop of pesto.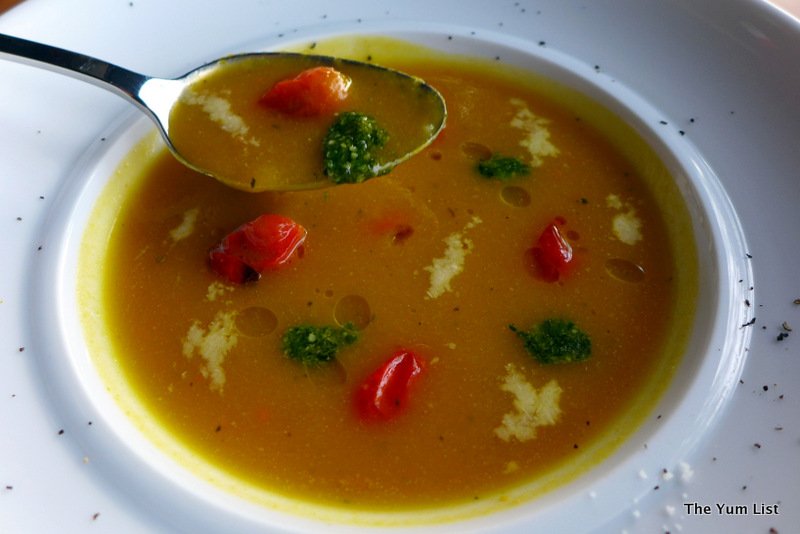 Of course an Italian meal is not complete without a pasta dish, in this case: Aglio Olio Pecorino and Pistachio Rigatoni (RM 25).  There are a number of different pastas available at Via Pre on request: gluten free, whole wheat, etc and this dish was served with one of the most authentic gluten free pastas I have ever tried. Dressed lightly in olive oil and sprinkled like lights on a Christmas tree with green Sicilian pistachios and burnt sienna colored chili, this dish was simple but sophisticated.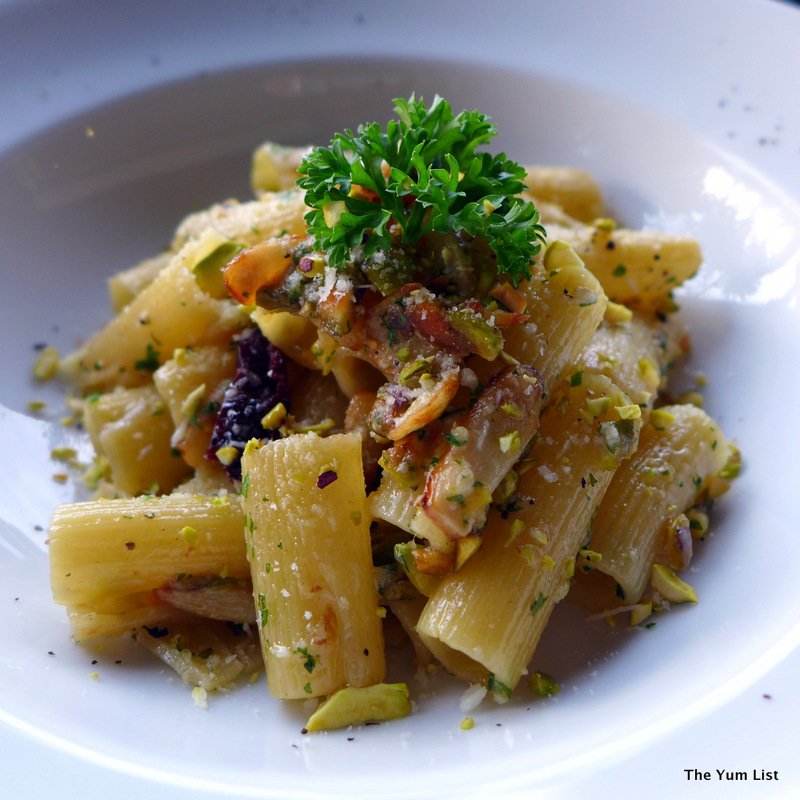 Alas, there was little missing from the meal at this point, with the exception of some meat. La Salsiccie (RM 56) is Via Pre's duo of  veal and duck sausages. The sausages are made with love in Spain and Italy, well textured and packed with flavors echoing a campfire and simple spices, maybe a smidge of nutmeg. Served aside pan-fried garlic potatoes that are crispy on the outside and soft on the inside, this dish satisfies those missing their lazy summer backyard barbecues. To complement each rich bite of sausage, this dish was served with a glass of an organic red wine, La Parinna, a 2010 Sangiovese Riserva, that had elements of strawberries and sour cherries.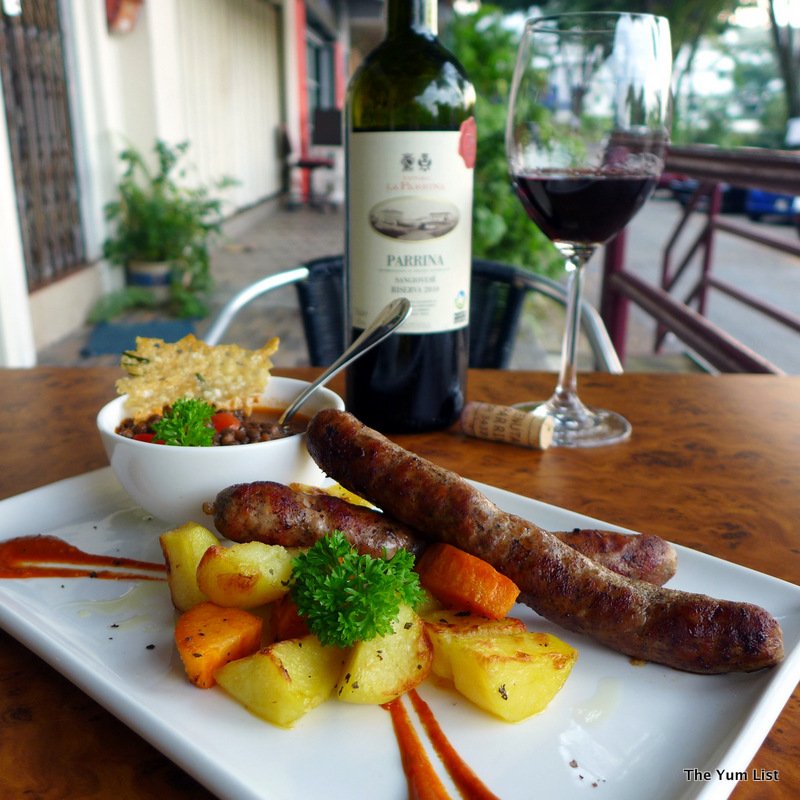 Mediterranean cuisine is often about balance and since all five food groups had basically been covered, it was time for a sweet. We wanted something light, so selected the Classic Creme Brulee (RM 19). I can never resist a chef that experiments with mixing his culinary expertise with the local flavors and this dish aims to do so infused with sour lime and vanilla. With warm Italian gusto, we were offered an after dinner drink of Amaretto, which left my tongue lingering with tastes of subtle smoky, toasted marshmallows.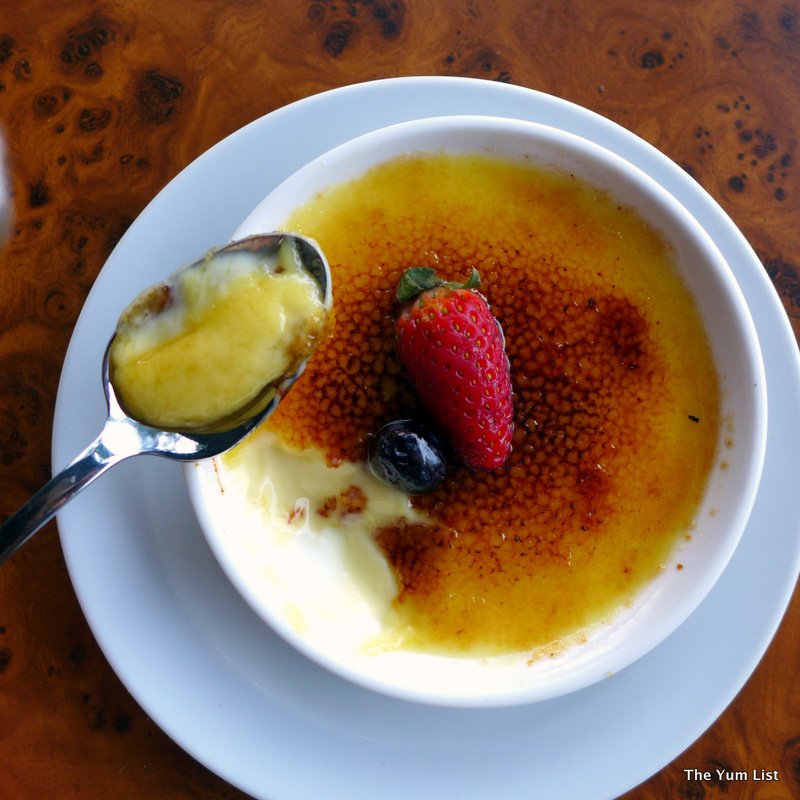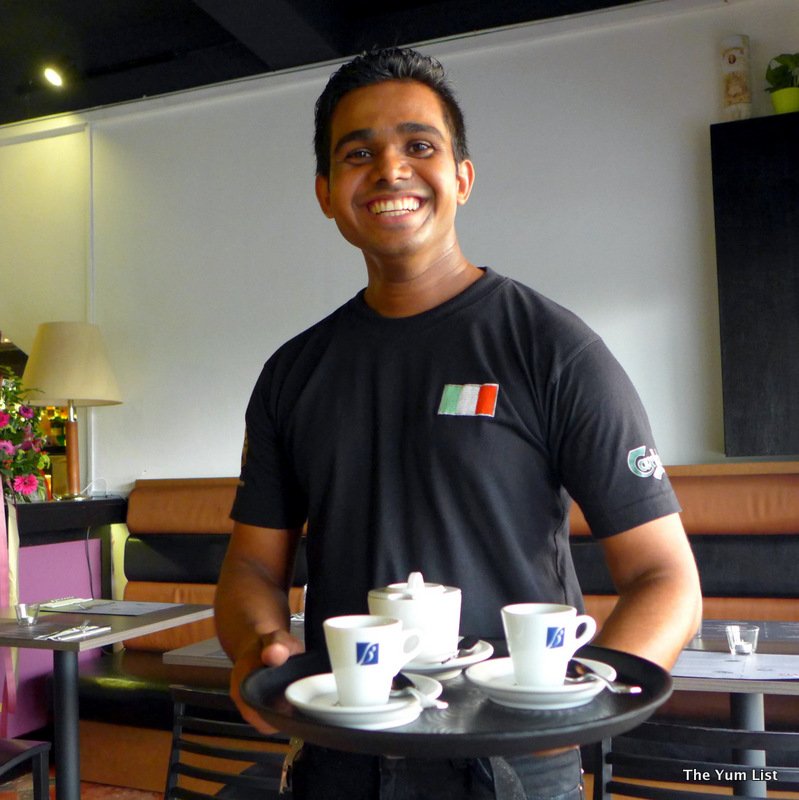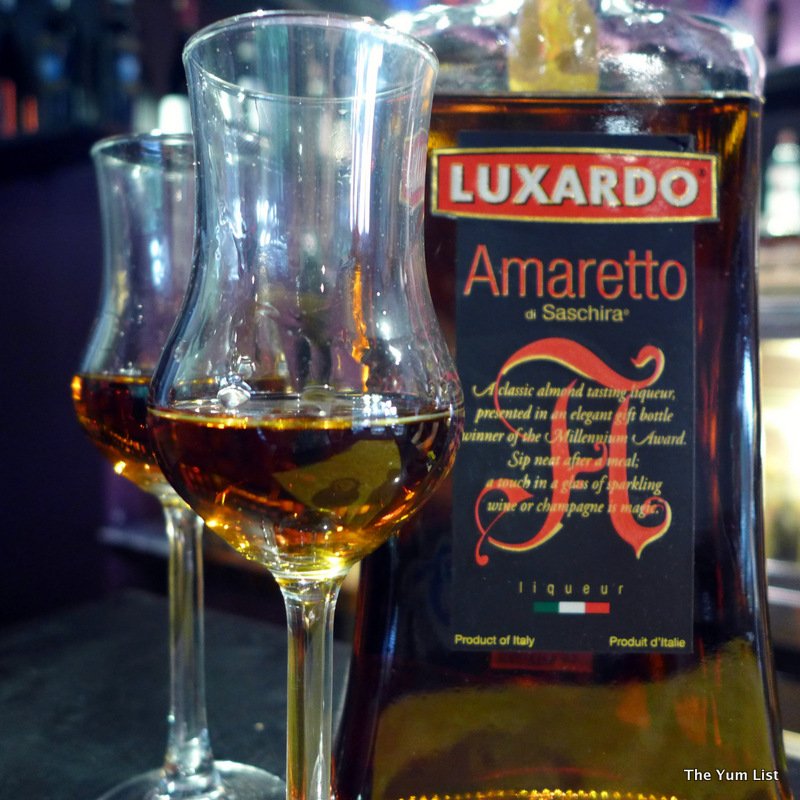 With the ever transitioning expat lives many of us live, it is easy to crave a taste of where you last lived and called home. Via Pre offers comforting Italian food in a classically European space complete with an alluring terrace and extensive wine, cocktail and after dinner drinks selection.
Reasons to visit: relaxed and friendly neighborhood feel; the long list of appealing and refreshing aperitivos and playful interpretations of Italian favorites like the spicy Cozze Della Casa mussels and the hearty Pumpkin soup.
Via Pre
25 Lorong Setiabistari 2
Taman Bukit Damansara
Damansara 50490
Kuala Lumpur, Malaysia
www.facebook.com/viaprekul/home
Twitter: @viaprekul
+6 (0)3 2011 2003