Words: Aisling Cullen   Photos: Monica Tindall
** Currently closed.
Over a year ago I was lucky enough to get an invite to review Kenny Hills Bakers – a beautiful artisan bakery with delicious brunch dishes nestled in a leafy area off Bukit Tunku. Just over a year later and still flying high with their bakery, we now have Kenny Hills Bistro by the same owners, a stylish but casual restaurant two doors down from the bakery.
The location is very relaxing – the terrace area outside the bistro has lots of greenery and is a real community space. You can feel the neighbourly camaraderie from the chatter and laughter of locals enjoying their lunch.
Knowing that the quality of Kenny Hills Bakers food was very high from my last visit (the owner is very particular about each ingredient used, Monica, Caning and I couldn't wait to tuck in and try the new fare of the Bistro.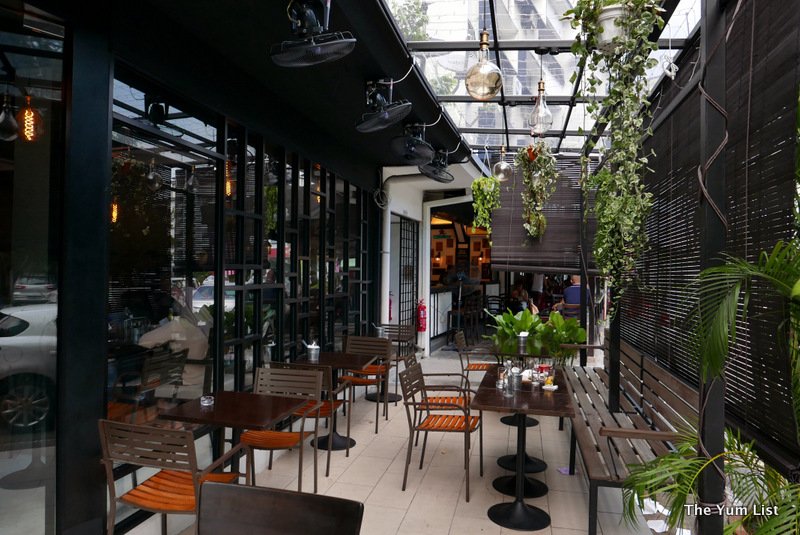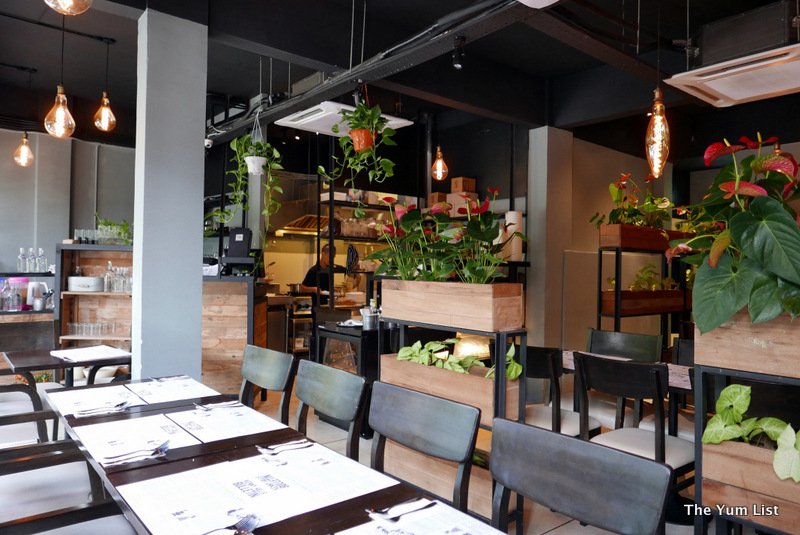 To quench our thirst, we were served a Belgian Golden Ale called Duvel which was rich and creamy – perfect for a warm Malaysian evening. We also tried one of their cold pressed juices called a Green Lemonade (RM14) – a refreshing and tangy blend of apple, lemon, cucumber and celery.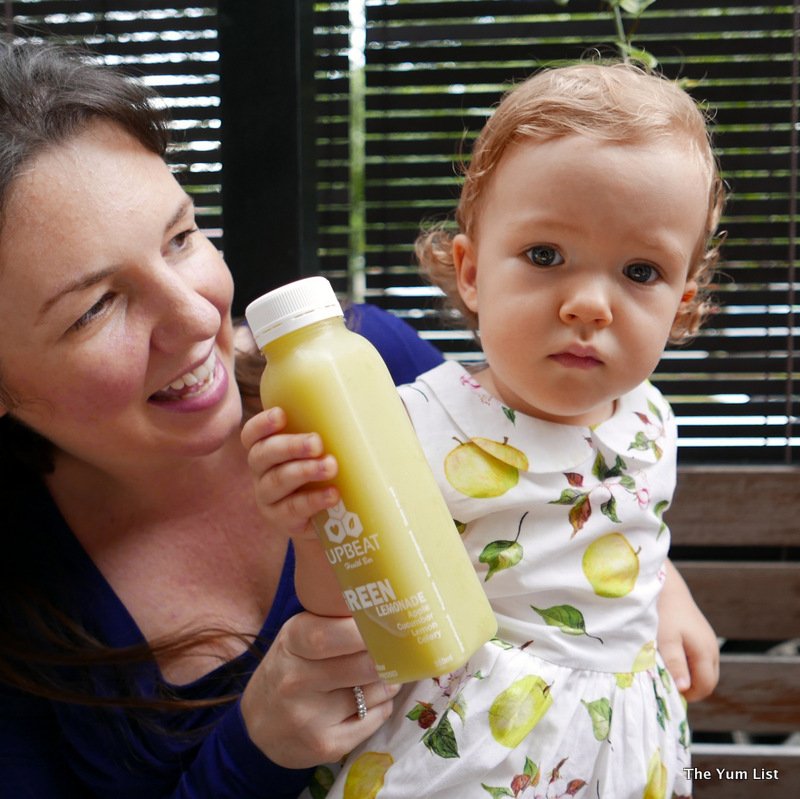 A perfect match for the craft beer was a platter of fried snacks – Salted Egg Yolk Calamari, House Fried Chicken and some fries which came with a coriander dip and a salted egg yolk dip. The batter used on the calamari was so tasty and the calamari itself was soft and not chewy. The chicken was very moist too with a beautiful crispy coating.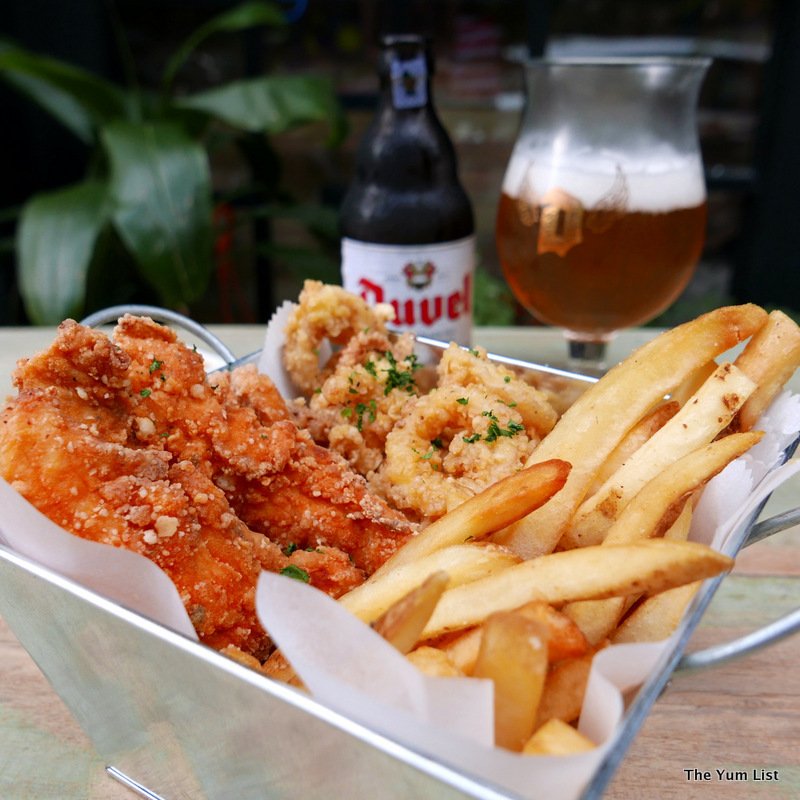 The Yam Cake (RM18) revealed the Asian influences in this bistro and came served with a hoisin and chilli sauce. The cake was crisp on the outside and soft and moist on the inside. Sometimes yam cakes can be a bit oily, but this one wasn't at all.  And its made with 100% yam – there is no flour to bulk it up.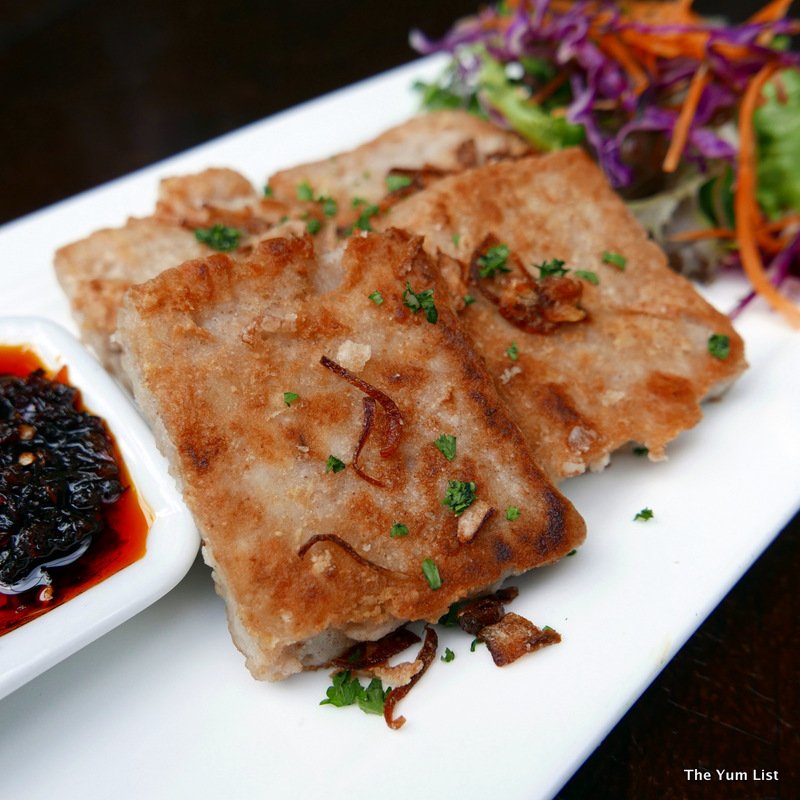 Next up was the Superfood Salad (RM28) which has organic quinoa, various nuts and seeds, baby spinach, beetroot and rocket with a grape juice and balsamic vinegrette. I love superfood salads, and this one didn't disappoint.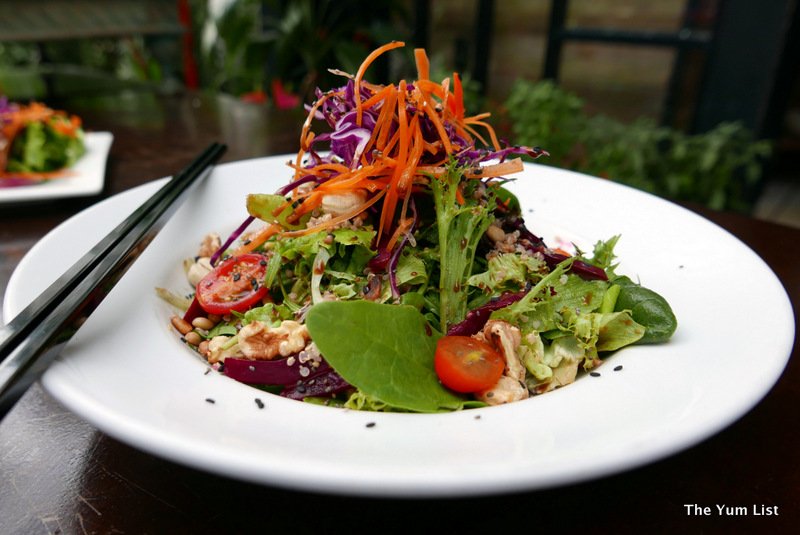 From the mains, the Hong Kong Roast Duck (RM25) with multiple side dips of plum sauce, soya sauce and a chilli sauce, is a highlight on the menu of Kenny Hills Bistro. We were informed that the recipe (and the chef) came from the famous Four Seasons in London and it was as succulent and tasty as expected, with a crowd pleasing crispy skin.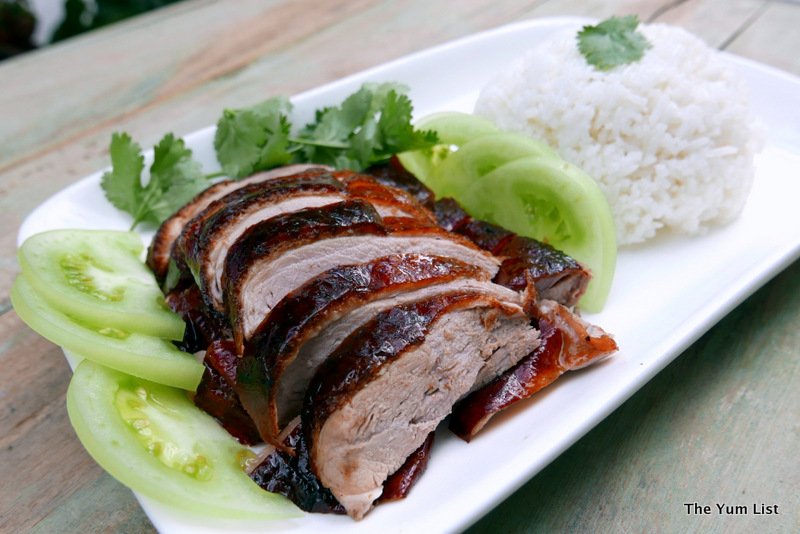 The Angus Beef Brisket Rendang (RM35) was another incredibly tasty dish. It is served with organic red rice lemang, biryani and pickled vegetable acar. Quality chunks of beef brisket came in a rich and well-spiced sauce. We loved the two rice options as well.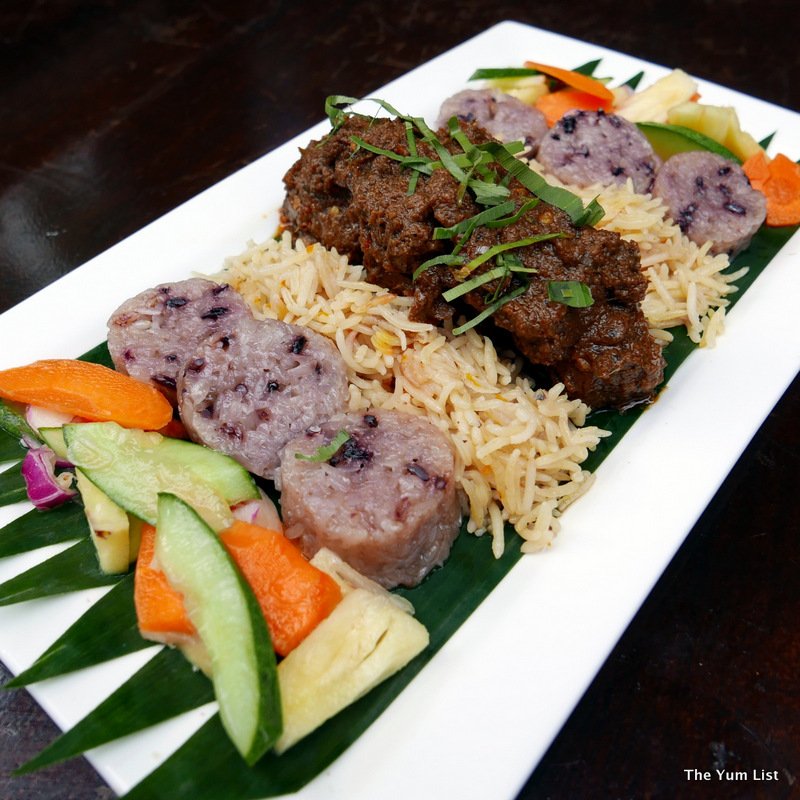 The pasta dishes served are equally as impressive. The Seafood Aglio Olio (RM35) had fresh scallops, prawns, mussels, chilli, garlic and olive oil.  The seafood was all very fresh and cooked just enough to whiten the flesh, while maintaining the tenderness of the produce.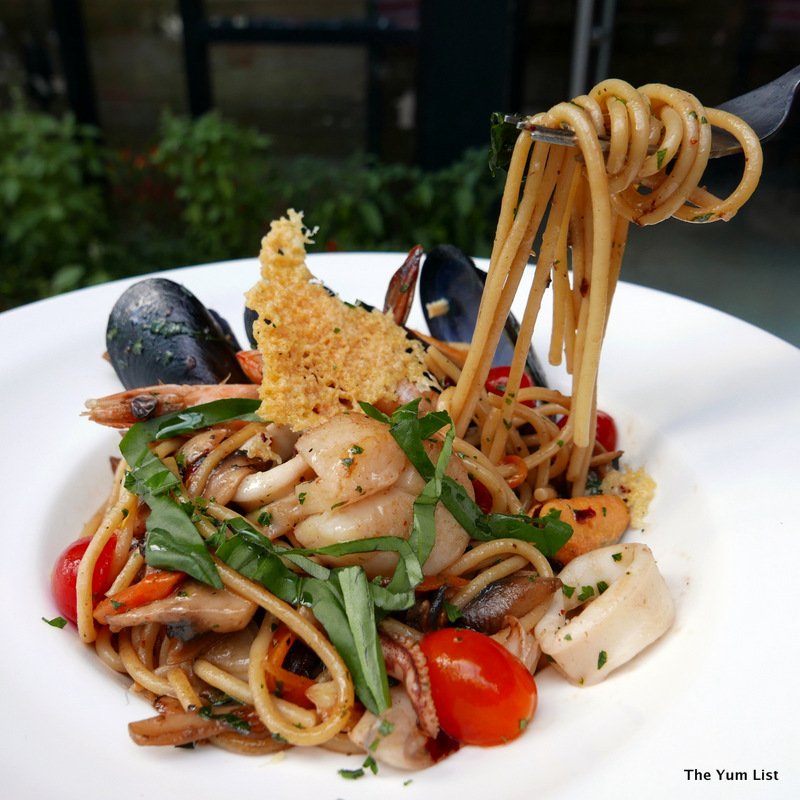 The Penne Pesto (RM28) was one of the best pesto pasta dishes I've tasted to date. Char grilled veggies were generously tossed in a fresh pesto sauce and topped with a Parmasan crisp. Simple, but unquestionably tasty.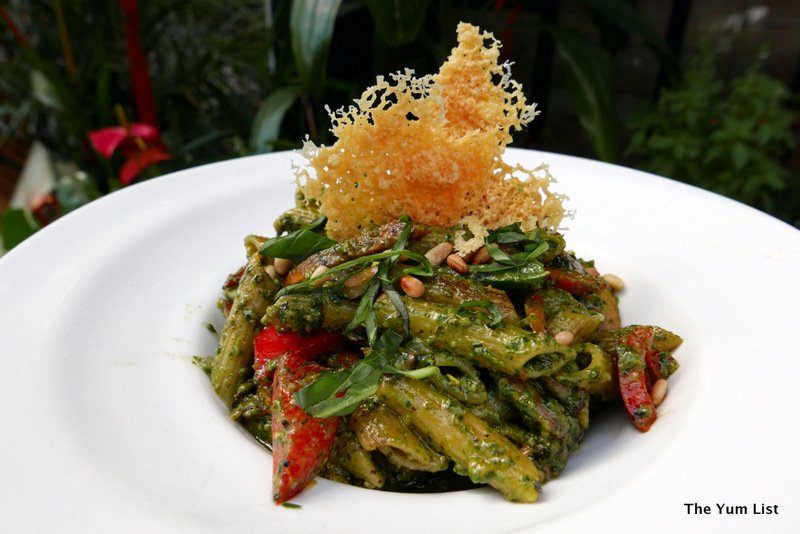 Despite bulging tummies, dessert was not to be missed (our previous dreamy experience at Kenny Hills Bakers ensured that we would never consider leaving without a full round of sweets). Coconut Pudding (RM15), big enough for two or three to share featured layers of coconut jelly, sponge and coconut cream, surrounded by fresh coconut shavings. I liked that this dish wasn't too sweet and really light and fresh.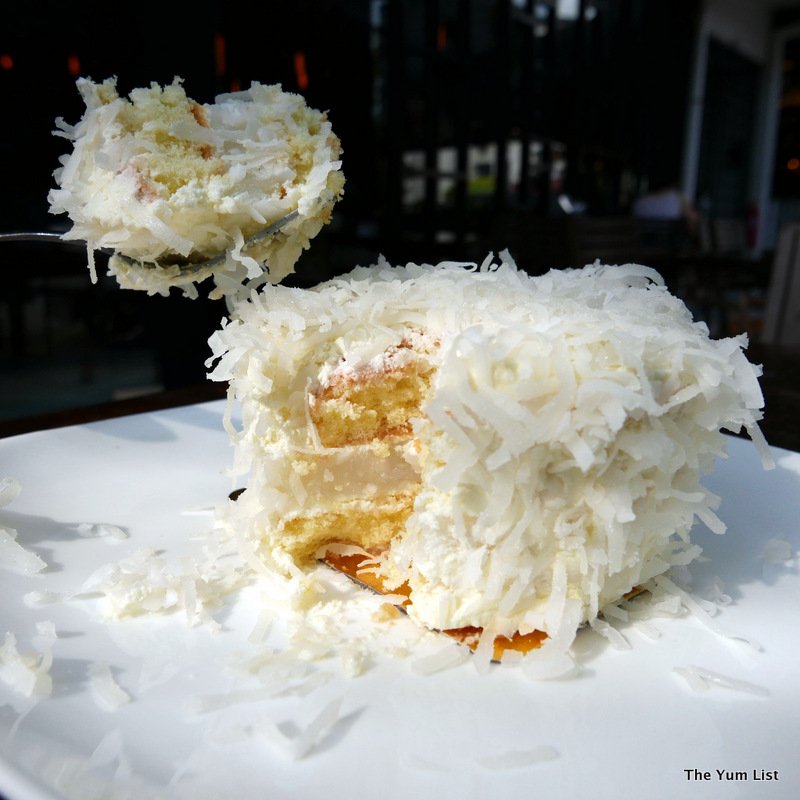 What can I say about the Salted Caramel Chocolate Tart? This dessert (RM12) will leave you speechless, mainly because its hard to put down your fork while devouring it! A rich caramel oozed from the centre of the tart which is on a crumbly shortcrust pastry and covered in a milky chocolate.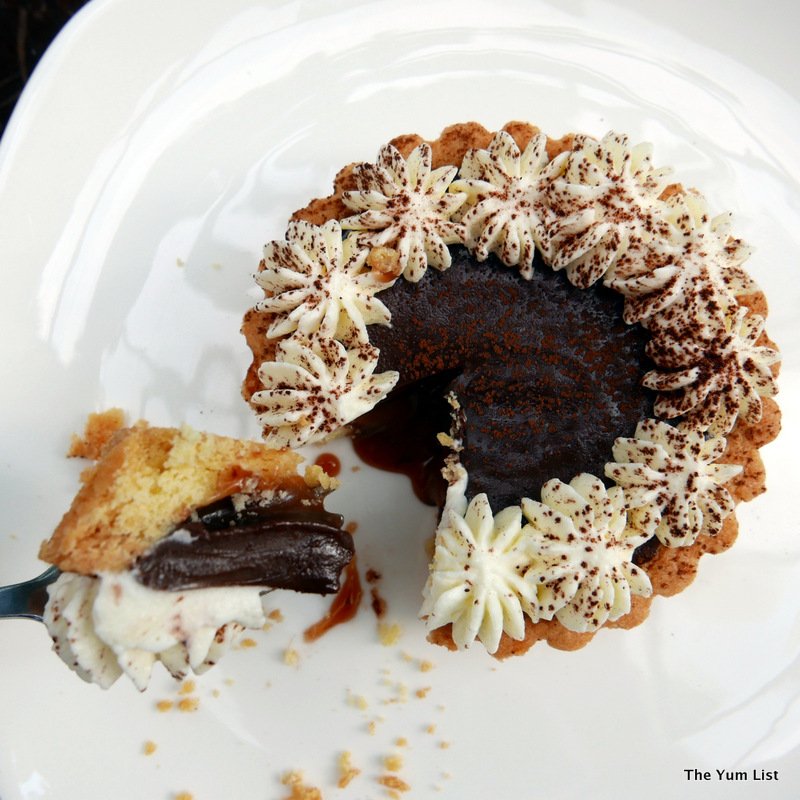 The menu for Kenny Hills Bistro was designed with the local customer in mind.  Many of the nearby residents gave their input on what they would like to see on the menu which resulted in a diverse mix of great Malaysian and Asian dishes and some classic Western ones. I think the menu is far reaching and I can't wait to go to Bukit Tunku for another visit.
Reasons to visit: relaxing neighbourhood vibe; craft beers; easy parking; our favourite dishes were Salted Egg Yolk Calamari, Penne Pesto, Seafood Aglio Olio, Hong Kong Roast Duck and do not miss the Salted Caramel Chocolate Tart!
Kenny Hills Bistro
Lot H-1, Taman Tunku, Off Langgak Tunku,
Kuala Lumpur
Malaysia
www.facebook.com/kennyhillsbistro
+ 03 6201 8111
Open Tues-Sun, 11:30am-3pm, 6:00pm-10pm.