Words: Shaun Humphries       Photos:  Monica Tindall
I've always loved a good Sunday roast. Back in Canada, a Sunday roast usually includes an actual pot roast served up with mashed potatoes and gravy, vegetables and various fruity pies. Closing my eyes, I can still smell my grandma's house on a Sunday evening.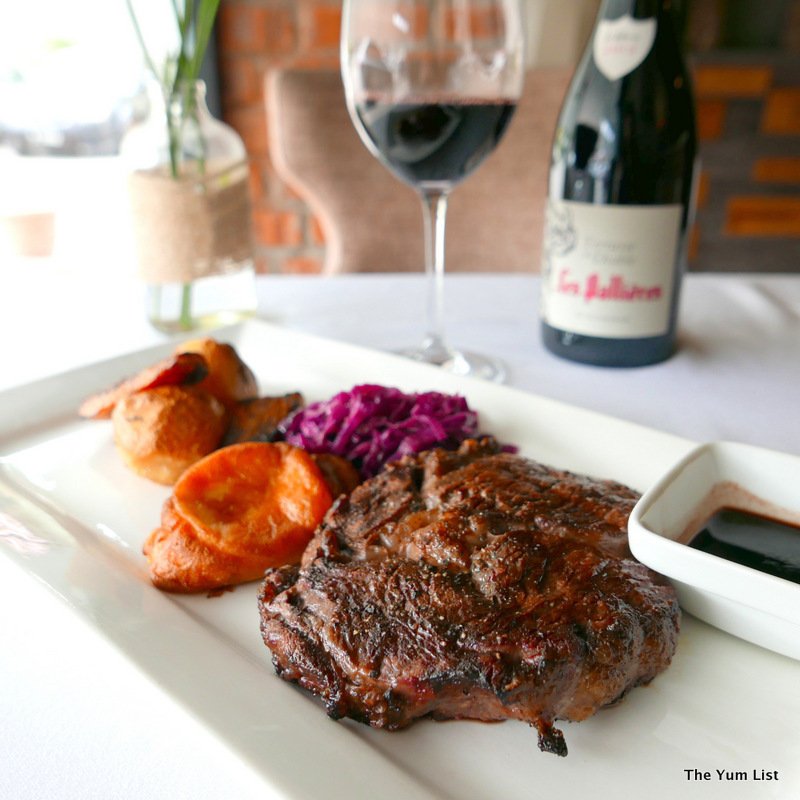 A quick Google search shows that my grandma's version of a roast is pretty typical around the world. Basically there's meat, potatoes, veg and dessert – enough food to put you in a coma if you're not careful.
Walking into Stoked on a recent Sunday afternoon, the delicious aromas from the charcoal oven immediately told me that a roast in KL is going to be just as memorable.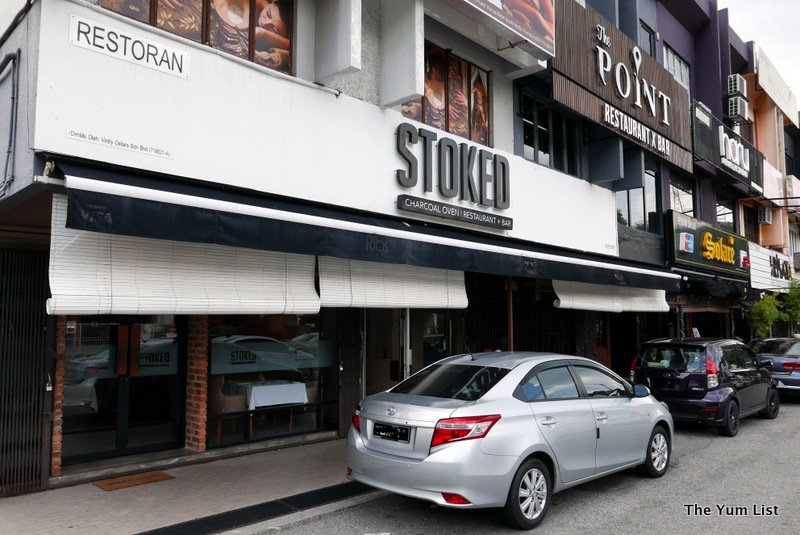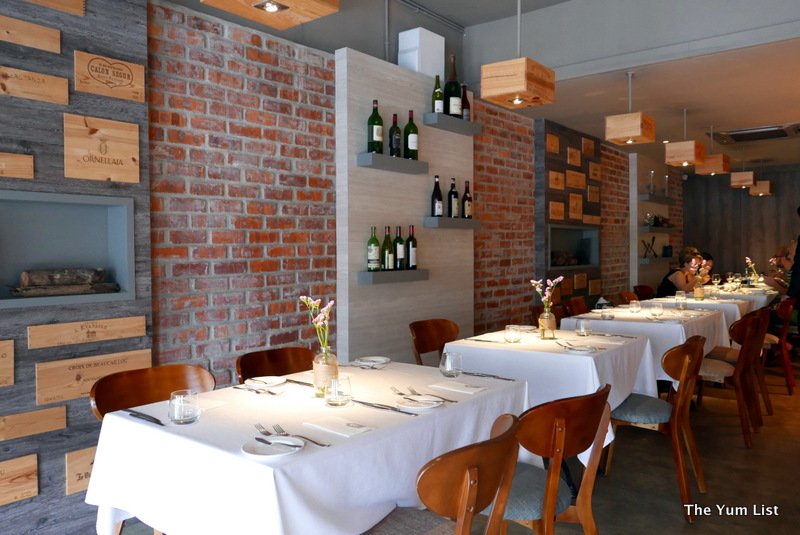 Their 300 kg, cast-iron Bertha oven proudly displayed in the brick-walled seating area, Stoked offers a cozy and casual setting that encourages long conversations mixed with great smelling (and tasting) food and drink.
Welcomed by Stoked's friendly and knowledgeable manager (and our food guide) Daniel, our lunch began with a Black Coffee (RM8), which woke us up nicely from a late Saturday night.
With the coffee working its magic and red meat on the horizon, Stoked's owner and resident wine genius, Yin-How Wong served up a succulent glass of Domaine Les Pallieres Gigondas Terrasses 2013 (RM40.50/125 ml or RM231/bottle). Perfumed and medium-bodied with tastes of sweet raspberry, cherry, spice and pepper, this wine from Rhone, France, felt like a warm hug going down.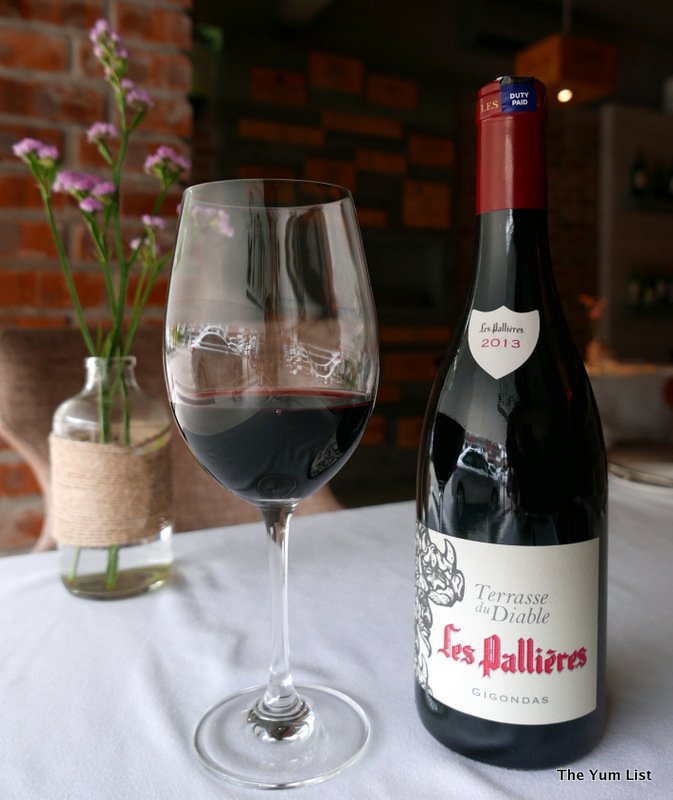 Stoked offers an impressive selection of wine by the glass – eight reds, seven whites and one dessert. When you consider that the Sunday lunch wine promotion is 20% off all enomatic wines by the glass or half glass (or you can go for a whole bottle of the Bollinger Special Cuvee Brut NV at RM280), we would have been foolish not to do some day drinking.
We started our food journey by sampling a few of the tasty new appetizers. The first out was the Smoked and Cured Cherry Valley Duck (RM42) served with fresh berries, salsify and pine nuts. The juicy, flavourful duck mixed with sweet berries and crunchy nuts was a pleasure to eat. If you're not sure what salsify is, neither were we. But Daniel helpfully explained it was a root vegetable that can be used like a parsnip – or in this case pickled and shaved to provide some great crackle to any dish.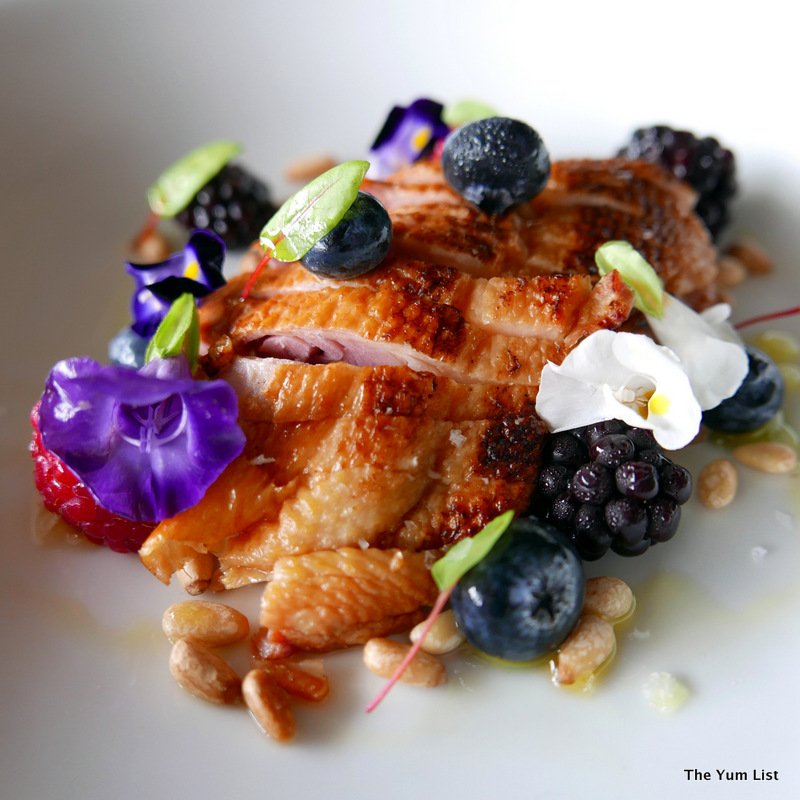 Before the duck and salsify disappeared, the creatively presented Crab, Brussel Sprout and Saffron Broth (RM45) magically appeared. Served with Nepalese timur pepper and deep fried pasta sticks, this Chinese-style dish looks like a fun science experiment and is modeled after a floating island.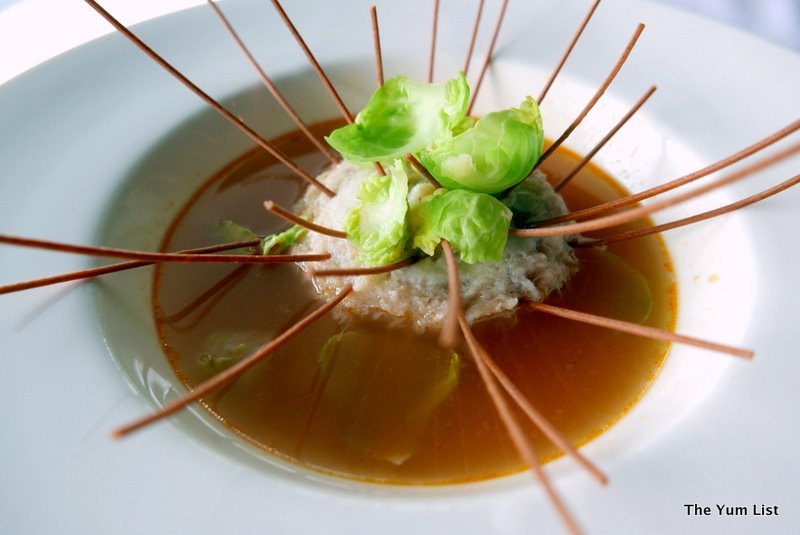 The Seared Foie Gras (RM56) served with grapes, tagliatelle pasta and Cameroonian penja pepper really showcases the power of the Bertha oven. Deep and rich flavours spring out from the meat while the grapes provide a delightfully sweet and textured complement.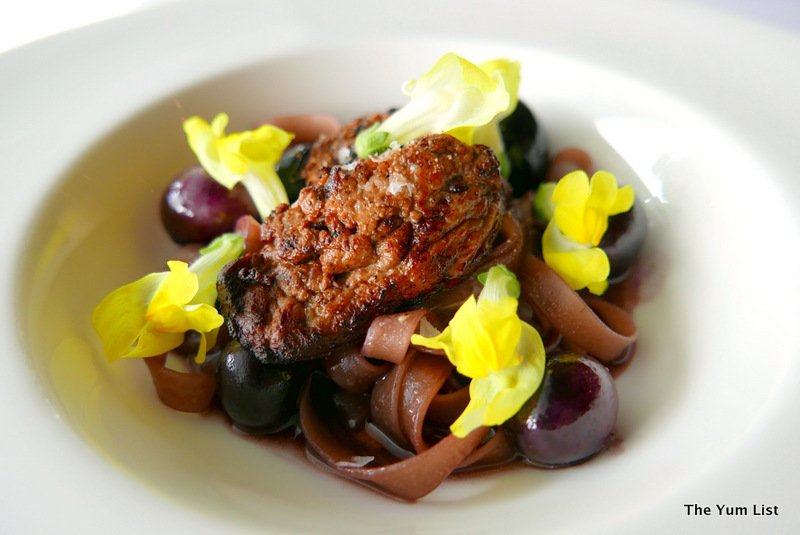 Our final appetizer was the one included in the Sunday roast set – Wild Mushroom Soup served alongside freshly home-baked bread with truffle butter. Slurping up the creamy soup and chomping down on the warm, soft bread, I happily remembered the main event was still to come.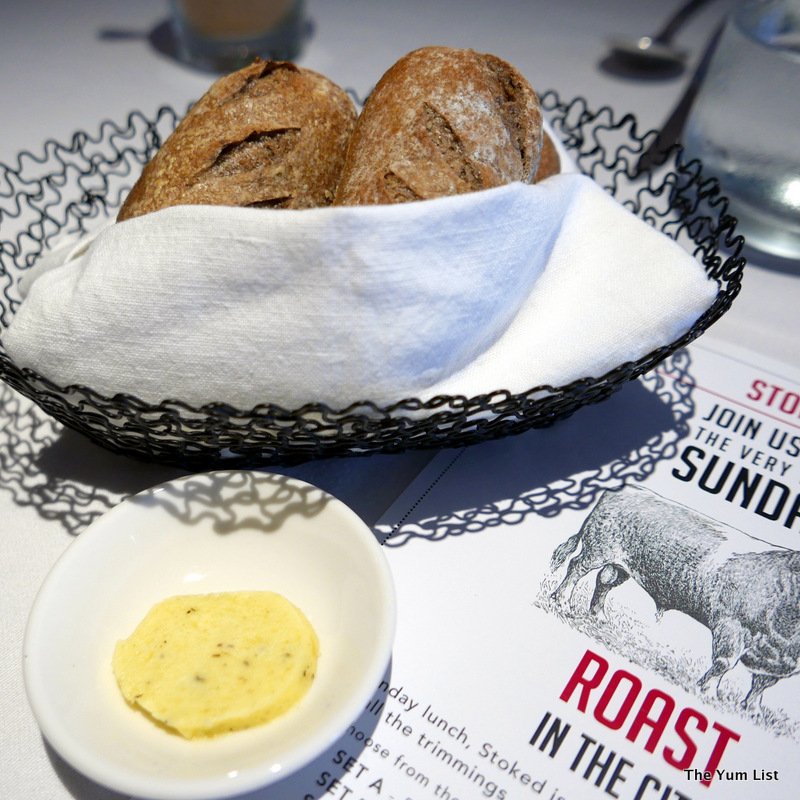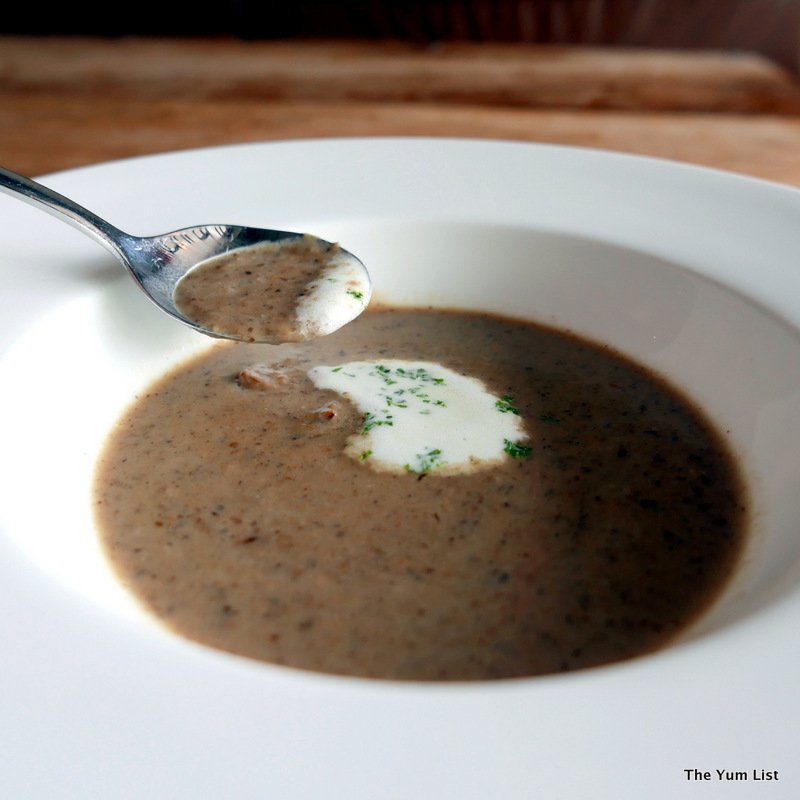 We were lucky enough to sample two of the four Sunday roast sets – all of which are plenty big enough for two people. To truly flex the muscles of the Bertha, Yin How and Daniel presented us with the Roasted Iberico Baby Ribs (RM148) and Roasted Angus Rib-Eye (RM198). Both sets also feature roasted potatoes and carrots, braised cabbage and Yorkshire pudding. Add that to the soup and bread mentioned above as well as two desserts of the day, and I didn't need another meal on Sunday.
Expertly cooked and immersed in that outstanding charcoal flavour with hints of a sweet marinade, both the rib-eye and the ribs were melt-in-my-mouth delicious. Sprinkling a bit of Hawaiian black sea salt on the steak and bit of smoked salt on the ribs, I was in charcoal meat heaven. Well done, Bertha.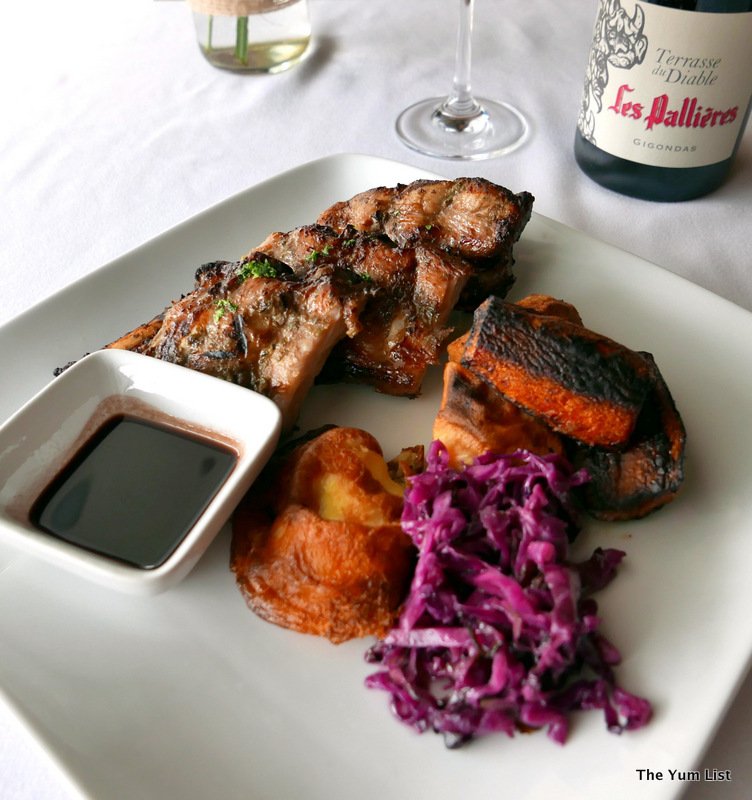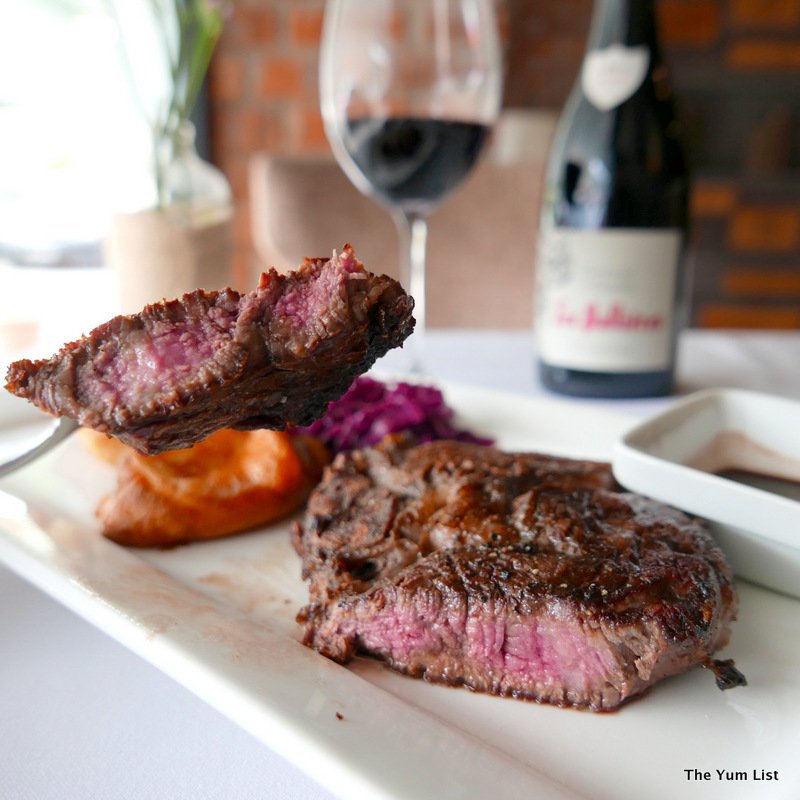 With the rich meat finished and my gout flaring up, we were served the perfect antidote for dessert. The Rock Melon Champagne Parfait was light, cool and refreshing. The white cubes were my favourite as they burst with a splash of Prosecco after every bite.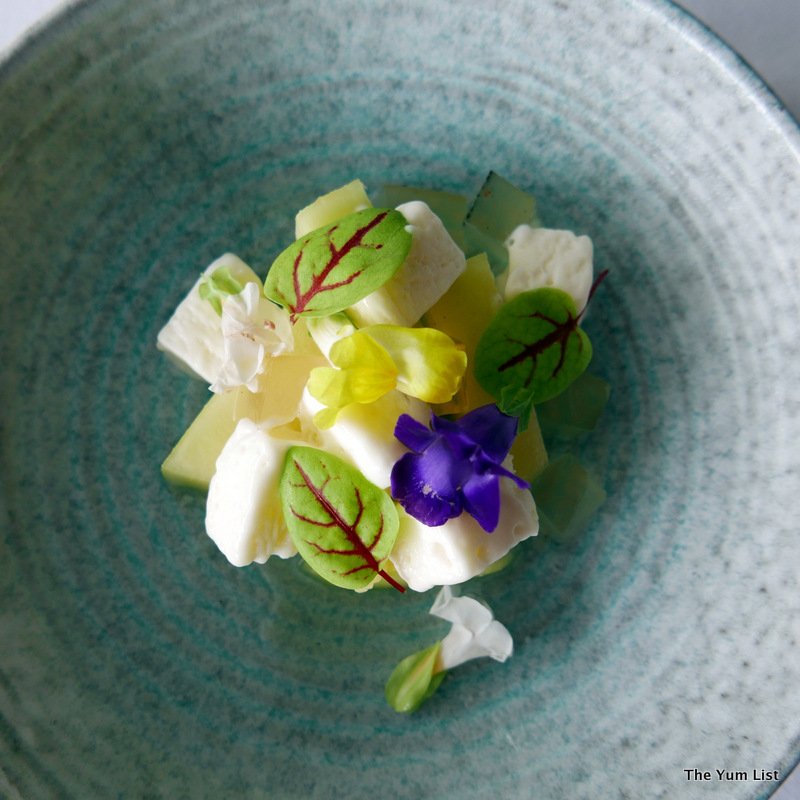 We weren't allowed to leave until we had Monica's favourite dessert. The Sticky Date Pudding with vanilla ice cream (RM25) was more than worth the extra calories (and helped us celebrate Caning's birthday one more time!). This one is dangerous. Approach with caution.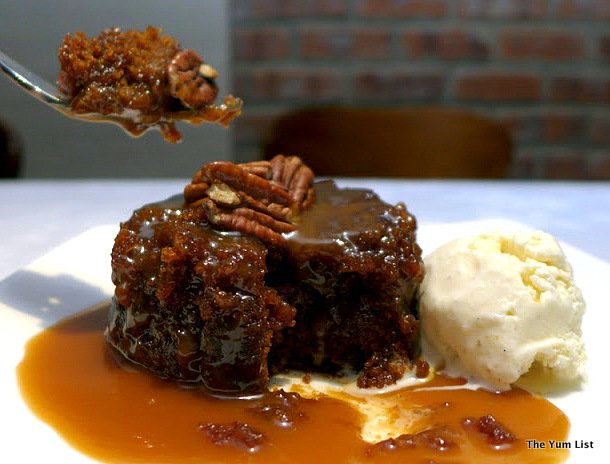 As the Bertha was finally allowed to cool, we said our goodbyes to Yin-How and Daniel and I thanked them for providing me with a beautiful tradition and memories from back home.
Reasons to visit: The smoky rich flavors courtesy of the charcoal; 16 wines offered by the glass (20% off on Sundays); don't miss the Smoked and Cured Cherry Valley Duck, the Roasted Angus Rib-Eye, and of course the Sticky Date Pudding!
Stoked Restaurant and Bar
120-122 Jalan Kasah, Medan Damansara
50490 Kuala Lumpur
+603-2096-1645
[email protected]
www.vintry.com.my/stoked.html