Words and photos: Monica Tindall
Amongst the edge and bustle of Cambodia's rapidly changing capital, Phnom Penh, sits an oasis of calm, a haven in the hurry-scurry, Topaz Restaurant. Housed in a beautiful high ceilinged space, the glass-walled restaurant looks out onto lush manicured gardens, and the interior is adorned with local pieces of art. A walk-in wine room catches our attention as we enter, and amiable staff soon have us seated at a table by the window.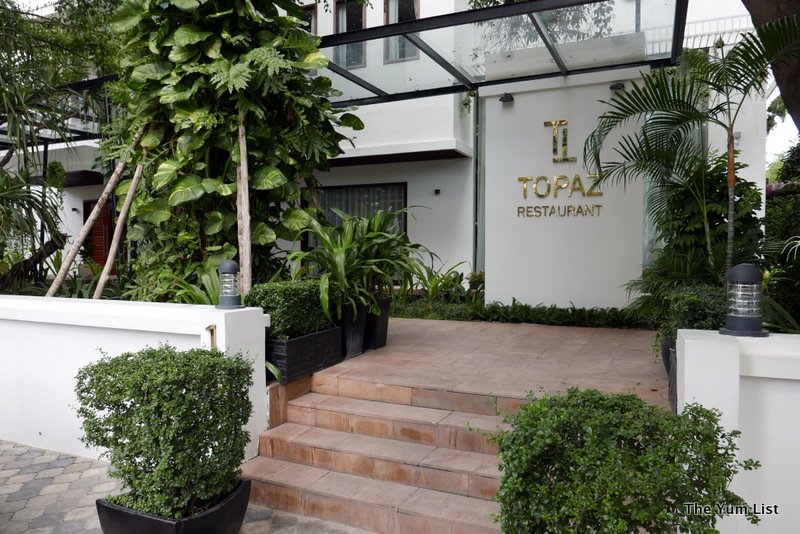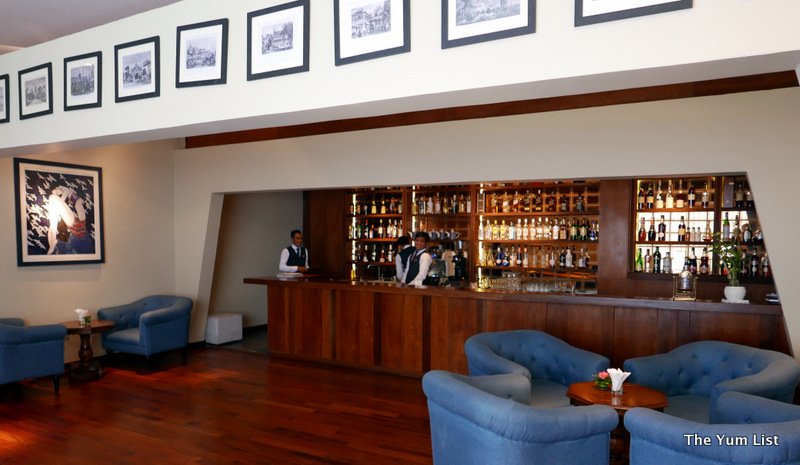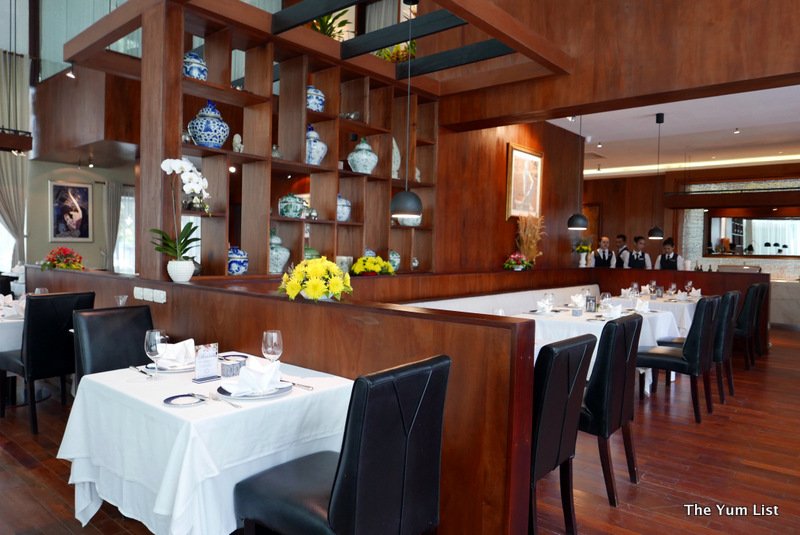 Beginnings are grand with a French Merlot by Hob Nob, and a rich amuse bouche of black pudding with a mustard sauce and petite cubes of apple. A choice of crusty warm bread is served directly to the table, and French butter comes in a square marble holder. Wine is easy drinking, the amuse bouche is warming and bread would do any Frenchman proud.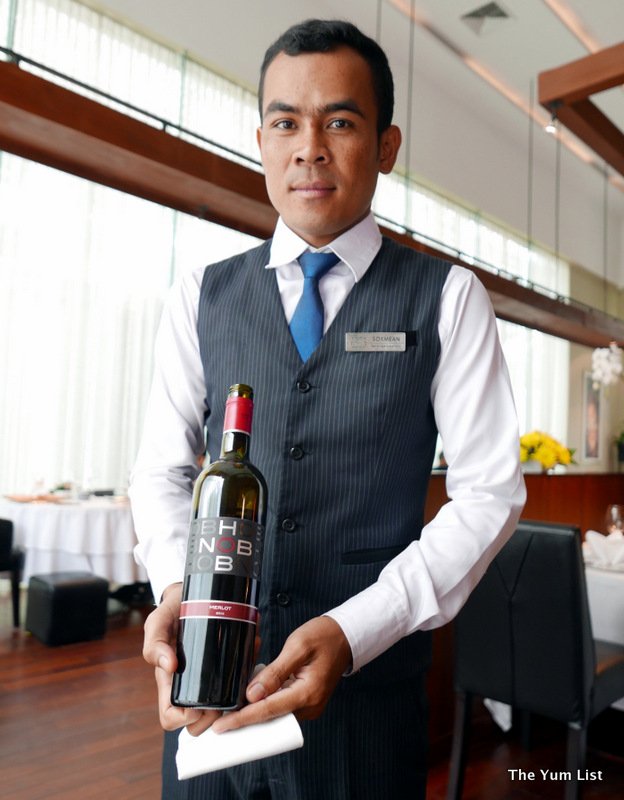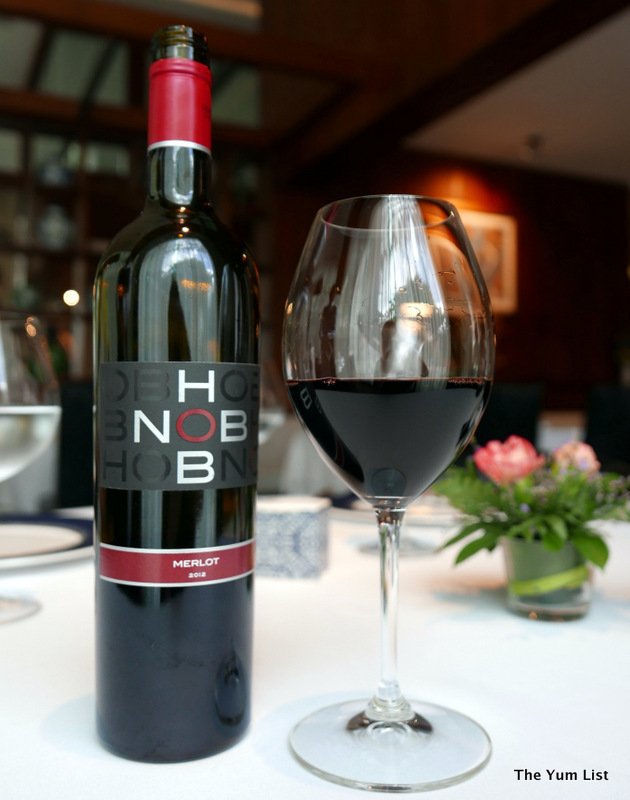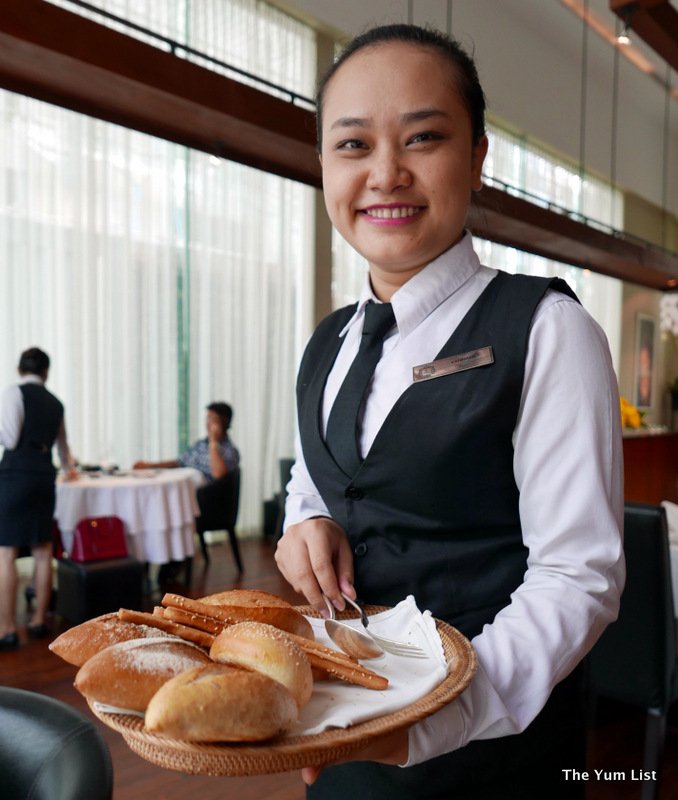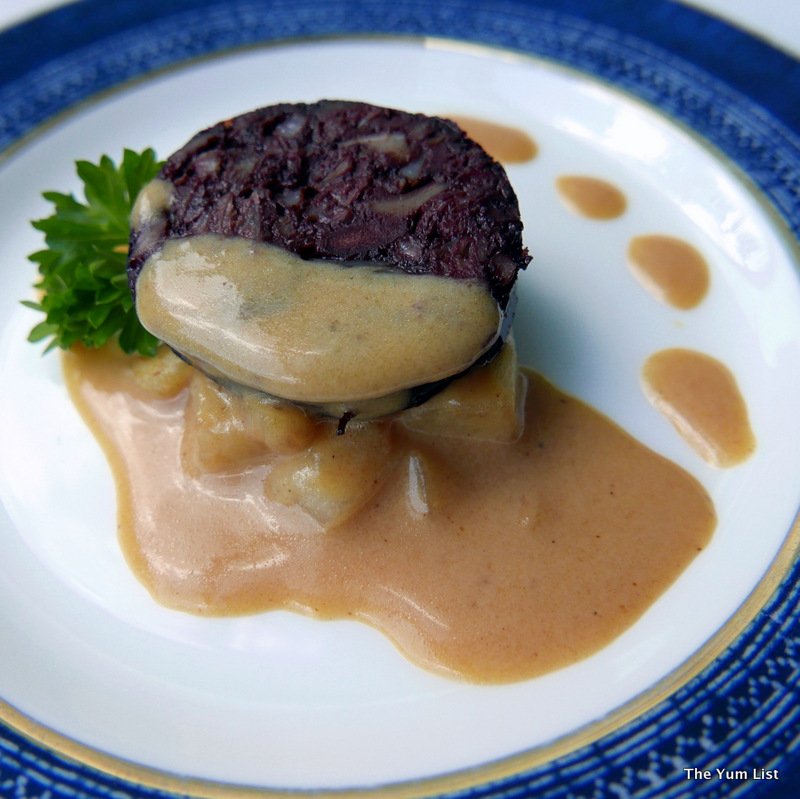 The menu at Topaz Restaurant is large, but we manage to narrow our selections to two starters, two mains and two desserts in an attempt to sample across the offerings. Tartare de Filet De Saumon D'Ecosse ($15) is a fresh Scottish salmon fillet tartare topped with salmon roe, caviar, sour cream, button mushrooms and arugula leaves. There's a wedge of lemon on the side, but the capers and finely chopped onion give the tartare sufficient tang, rendering the wedge a burst of colour in accompaniment, but unnecessary flavour addition. It's superb but could be even better with a crisp glass of sauvignon blanc or a cool climate chardonnay perhaps.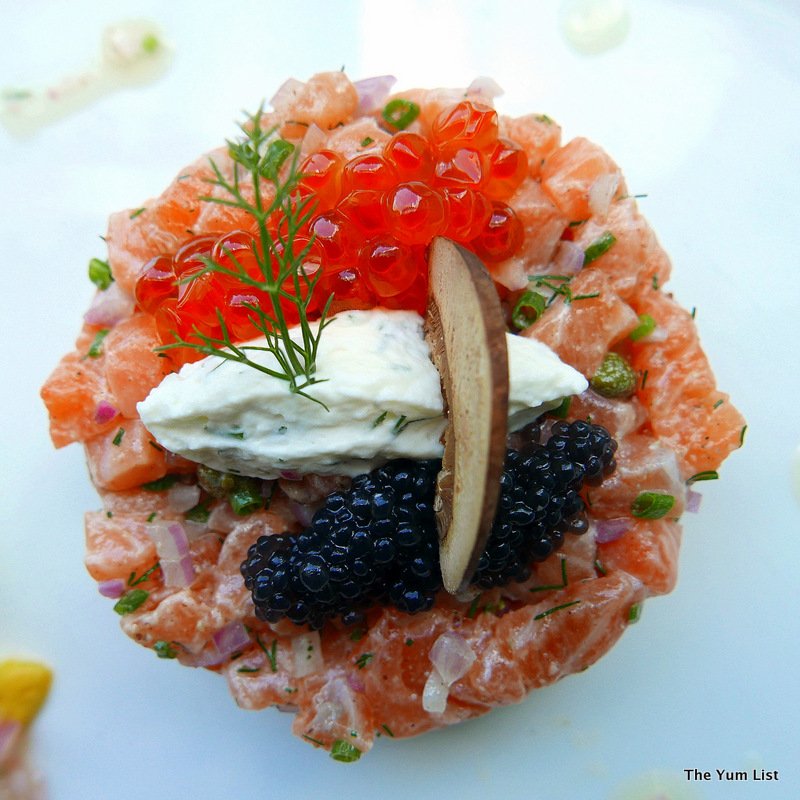 A double consommé with black truffles is presented as our next starter, the Soupe Élysée Au Truffes ($16). Opulence is ensured with seared foie gras and tiny cubes of spring vegetables hiding beneath a puff pastry lid. Set in front of me, our waitress unveils its contents by slicing around the puffy top and lifting the seal. Although a clear broth, it's rich with the oil of the foie gras and the earthiness of the truffles. Hubby gives it his approval with an emphatic, "Mmmm."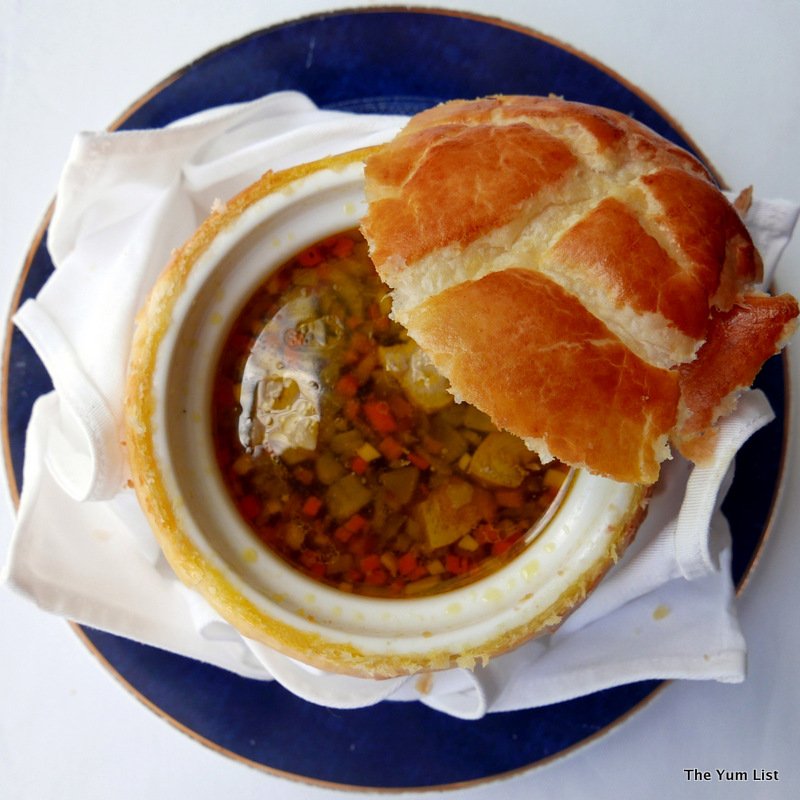 Entrecote de Boeuf Black Angus ($65, 400g), rib eye from Australia has abundant strains of marbling and comes with a delicious side of peppercorn sauce. Yes, the meat is tasty on its own and rarely would I want to add sauce to a quality cut of steak, but in this case, the fresh green peppercorn sauce is well worth trying. The tiny green balls burst in the mouth and lighten the fattiness of the meat. Additionally a tangle of bitter rocket further slices through the richness.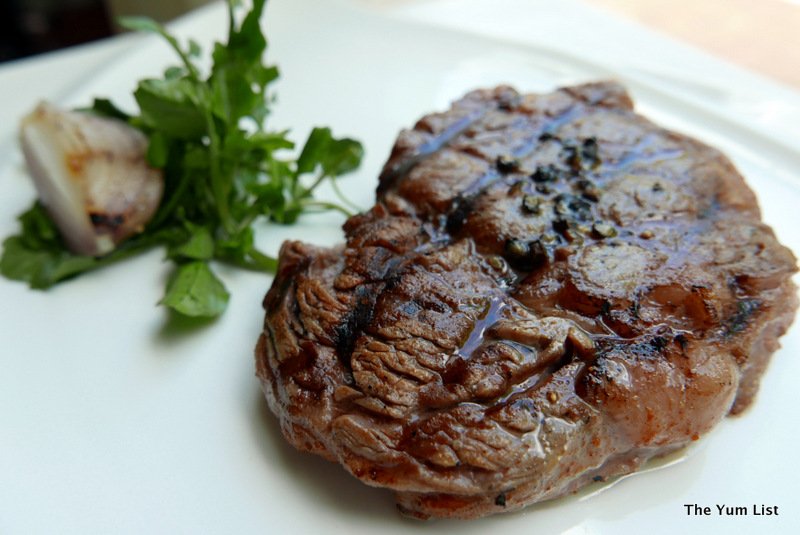 The Carré d'Agneau Roti Au Romarin ($29), or roasted rack of lamb, comes as a trio of pink chops seasoned with fresh thyme juice, rosemary and mustard sabayon. Baby potatoes, a delicious garlicky herby mushroom ragout, and a baked halved garlic bulb, side the meat. The jus it all sits in is an elegant balance of flavours and is well deserved of the mopping up it gets from both of us with the remains of our crusty bread.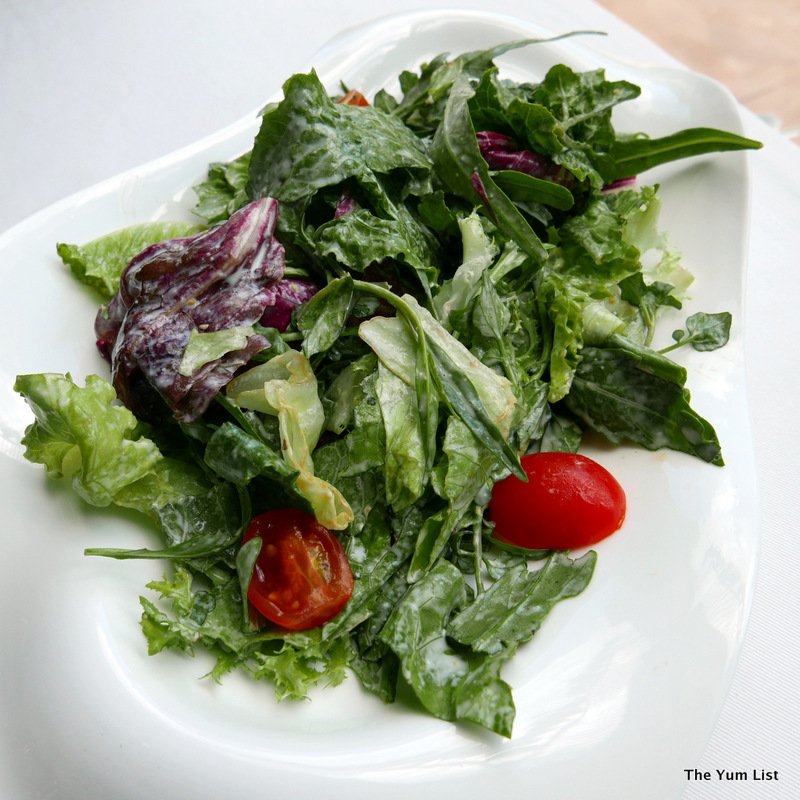 Tarte Fine Aux Pommes Minute ($9) is an elegant, made in the minute, apple tart served with vanilla ice cream. A thin layer of puff pastry provides the base for the fan of thinly sliced apple that makes a tasty ornamental top. Vanilla ice cream is quick to melt atop the warm sweet and we both agree that it's simple, yet exquisite.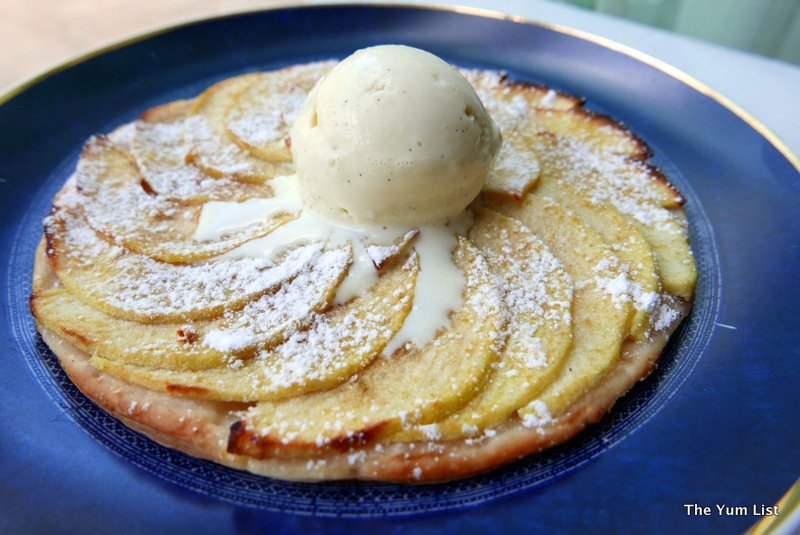 Tartelette Aux Pistaches ($4) is another pretty presentation with a firm toasty square of almond cake holding a pistachio filling, topped with rosettes of pistachio cream. The nut is again mirrored in a scoop of pistachio ice cream. Although I found the flavours pleasant, I'm not really a 'cake person.' Hubby on the other hand scrapes up every last crumb.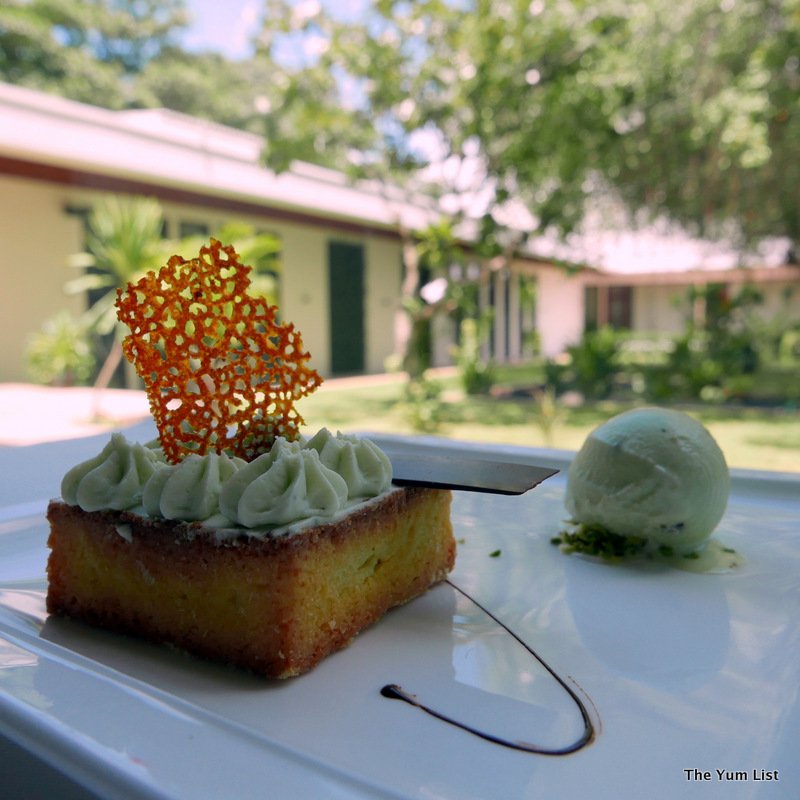 As we wash down the last morsels of sweetness with a strong coffee, we take a few moments to appreciate the serene setting and humble service before setting off on our next adventure on the streets of Phnom Penh. For those keen to dine on a menu of fine French cuisine, or just want a small respite from the happenings of a growing city, Topaz is a top pick.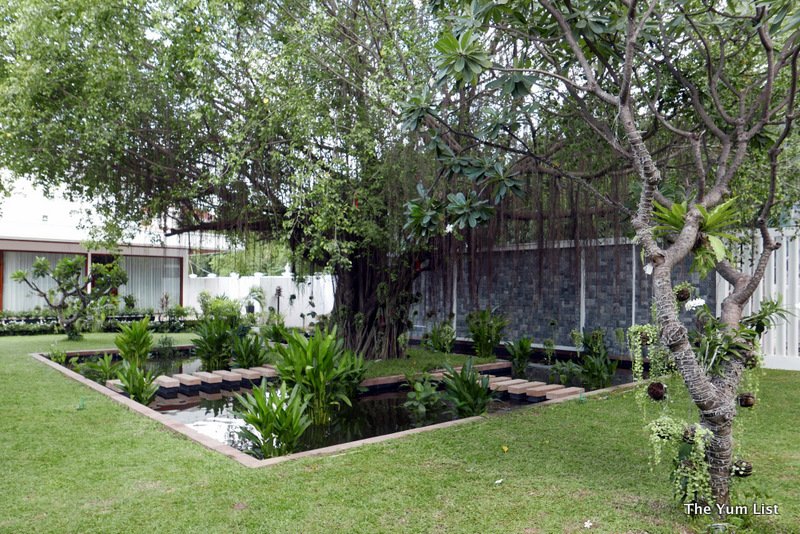 Reasons to visit Topaz Restaurant: beautiful setting; fine French cuisine; don't miss the Tartare de Filet De Saumon D'Ecosse, the Soupe Élysée Au Truffes Tarte and the Fine Aux Pommes Minute.
Topaz Restaurant
Fine Dining French Cuisine
162 Norodom Boulevard
Phnom Penh,Kingdom of Cambodia
www.topaz-restaurant.com
+855 (0) 81 333 278
[email protected]