*Now closed
Words: Heather Onderick    Photos: Monica Tindall
Brunch is always a festive affair, a chance to celebrate a special occasion, a reason to catch up with old friends and in the case of Vineria.IT, a portal into an Italian garden feast, located in our very own backyard in Bangsar Shopping Centre.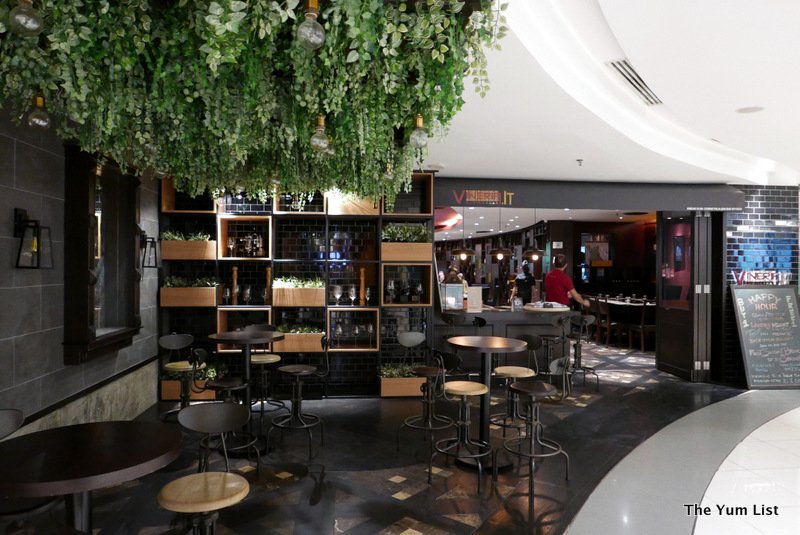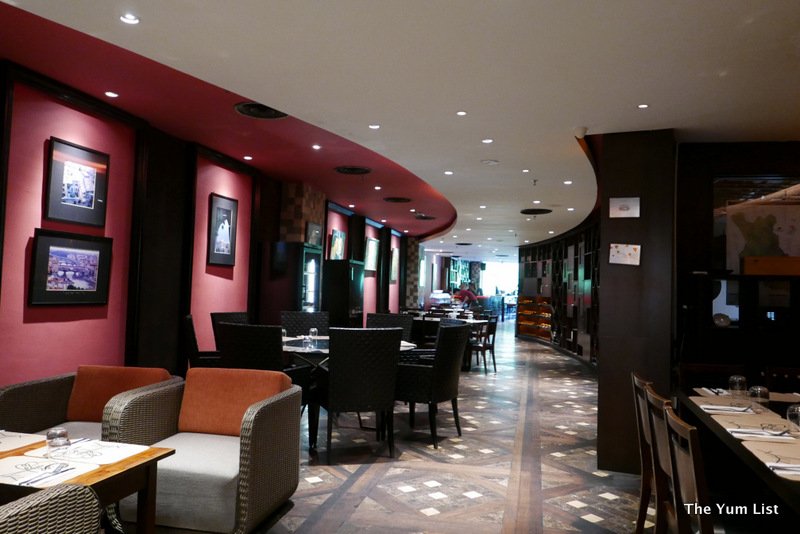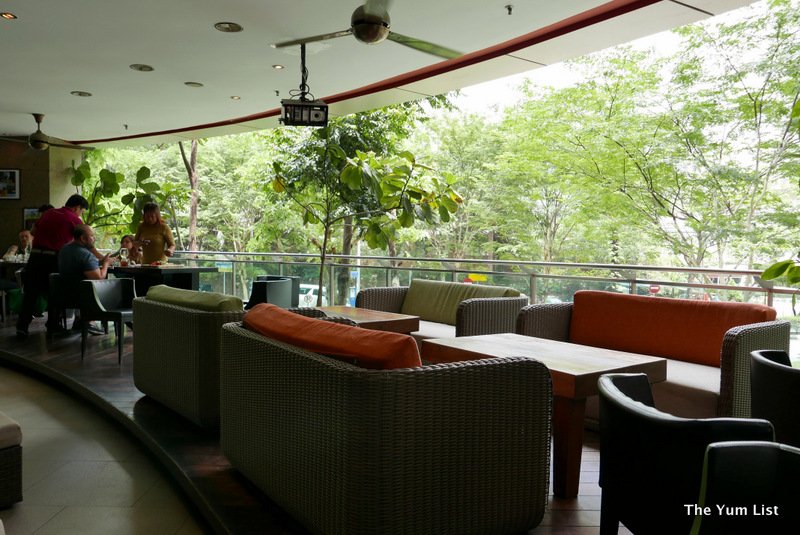 As I sat outside of Vineria.IT waiting for my company, I couldn't help but get stuck in a dreamy European moment. The canopy of green leaves, with floating lightbulbs, helped transport me to a summer night in Positano, Italy waiting for some overly attractive man with a charming accent to take me away on a culinary escapade. Once my friends arrived, we entered into the warm ambiance, amber lighting and mocha and milk chocolate colored floors. A variety of seating both indoor and outdoor aims to please anyone, giving you an opportunity to cozy up on a comfortable sofa with friends or enjoy the coveted breeze of a lazy afternoon on the terrace. An added bonus of Sunday brunch, which runs from 12 to 4pm, is the live music Vineria offers. On this particular afternoon, the beats of Earth, Wind and Fire chimed out from an inspired 70s soul and funk band called Mr. Gregory.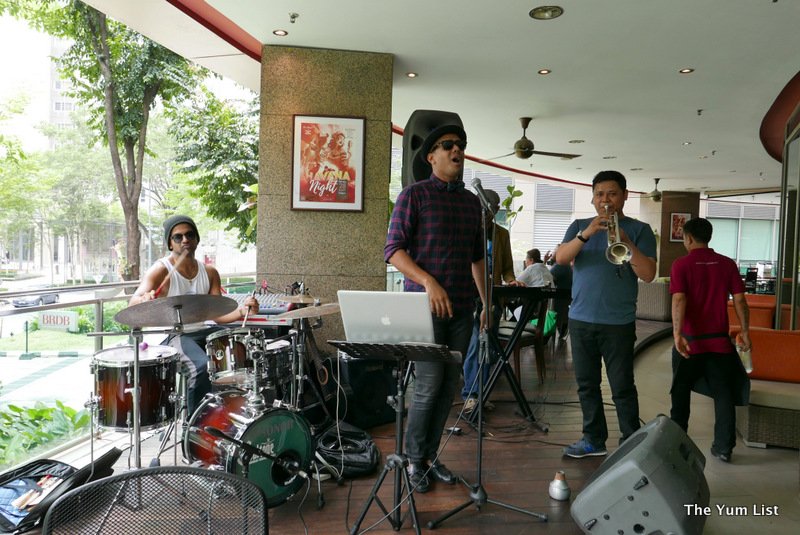 It's hard to think of Italy without thinking of coffee, so we started with some cappuccinos and black coffee to awaken our senses before jumping into the beautiful Italian buffet spread with colorful antipasto, homemade wood-fired oven pizza and sinful buttery quiches. Some favorites from the spread of starters included the tomato, mozzarella salad drenched marvellously in fresh pesto. One thing I love about Italians is the consistently divine work they do with eggplant. On this morning, they served a grilled eggplant roll, basted in olive oil, filled with Cecina ham and warmly softened buffalo mozzarella. Finally, the simple but lively grilled vegetable salad was packed with carrots, zucchini, red peppers and immediately satisfied my need for earthy flavors.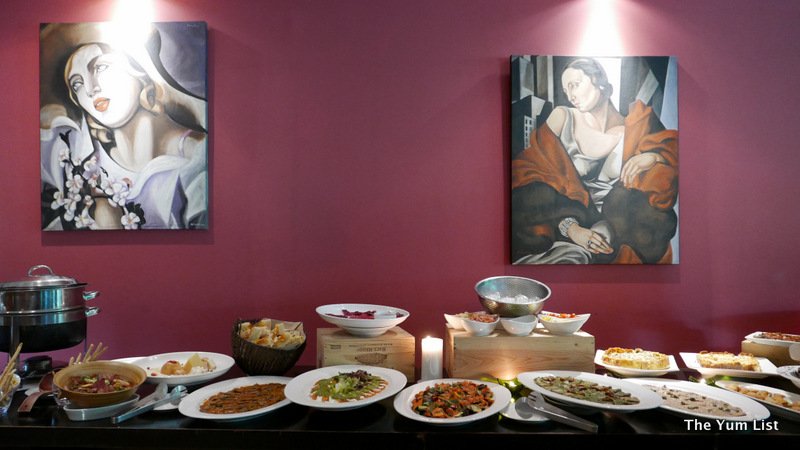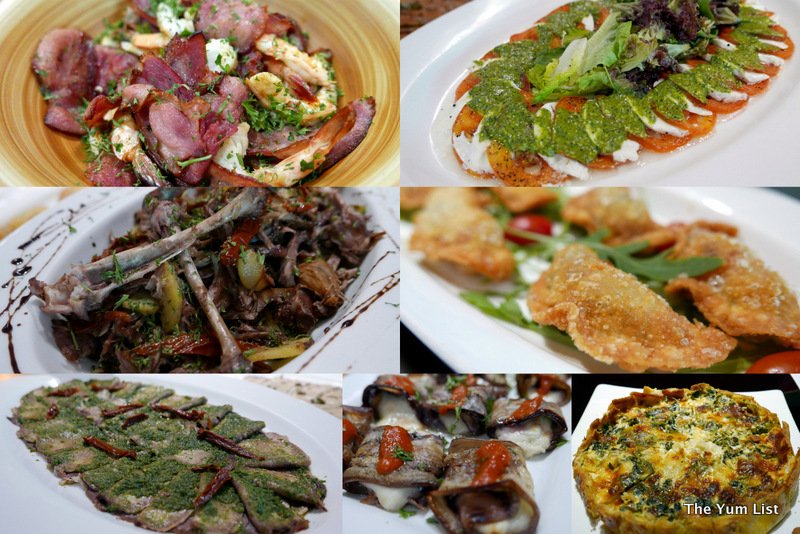 The point had arrived to move onto another set of beverages. Vineria offers two brunch options. For those who prefer an alcohol free option, the fixed net price is RM 110, which includes soft drinks, water and coffee. On the other hand, if you are feeling like relaxing on a Sunday afternoon and indulging in some alcoholic beverages, you may select the free-flow RM 230 choice. This alternative includes Prosecco, Quartetto Italian wine; a red Chianti and a white Orvieto, and finally, half pints of Guinness draft beer.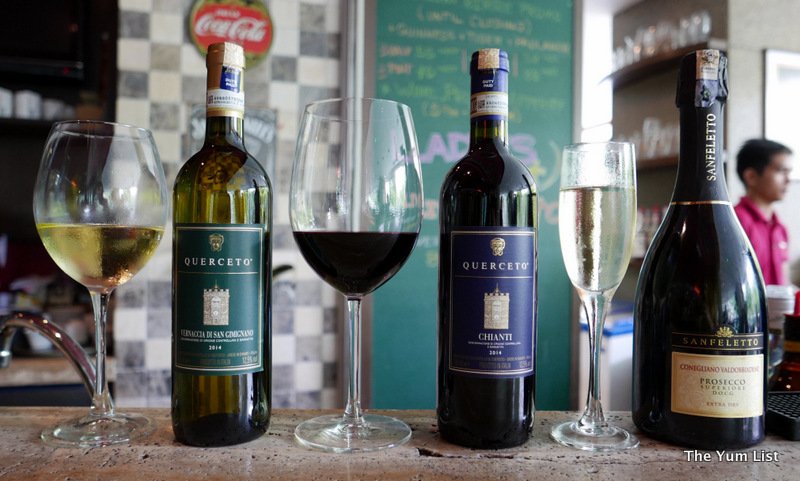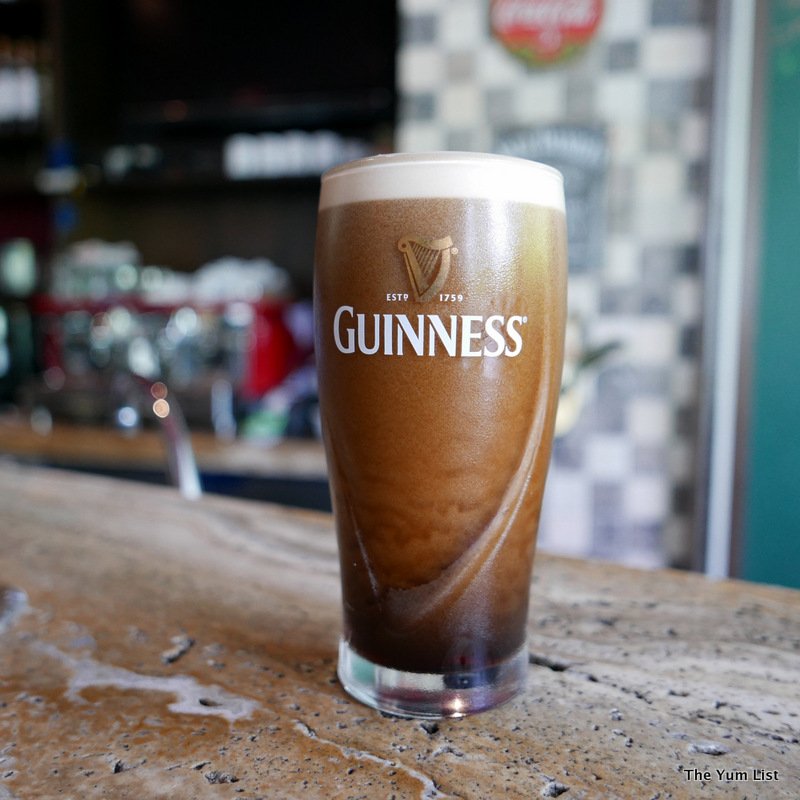 When at brunch one can feel overwhelmed by all the choices a buffet offers, but Vineria has a novel concept that reduces the anxiety of having to tackle a massive meal. Their spread of starters is extensive and artistically presented and one may graze at their leisure. However, in order to deliver crisp and glowing mains, diners have an opportunity to order from a variety of plates on offer, including at minimum, a vegetarian option, fish option and two different meat choices. Simona the manager of the restaurant, told us, that as the brunch season gets into full swing, there will be a wider variety of main courses on offer to Sunday brunchers.
After a brief lull, our mains streamed out. Starting with the recommended Ravioli with Cherry Tomato and Dry Ricotta. Vineria prides itself on making their ravioli and gnocchi fresh daily. Thoughtfully presented and executed, there were just enough bite size ravioli, drizzled in luscious olive oil which blended nicely with the dry ricotta.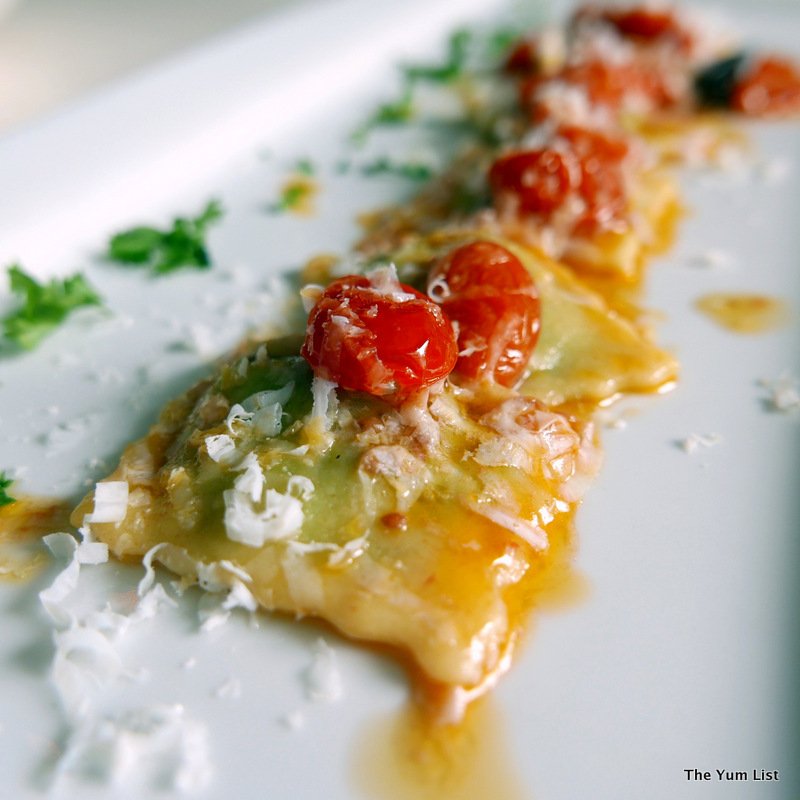 Good fresh fish is something I'm often seeking and the Tiger Grouper with Broccoli and Roasted potato surpassed my expectations. The fish itself was juicy and soft on the inside with a slightly toasted crisp lemony skin and served with a side of slightly charred al dente vegetables.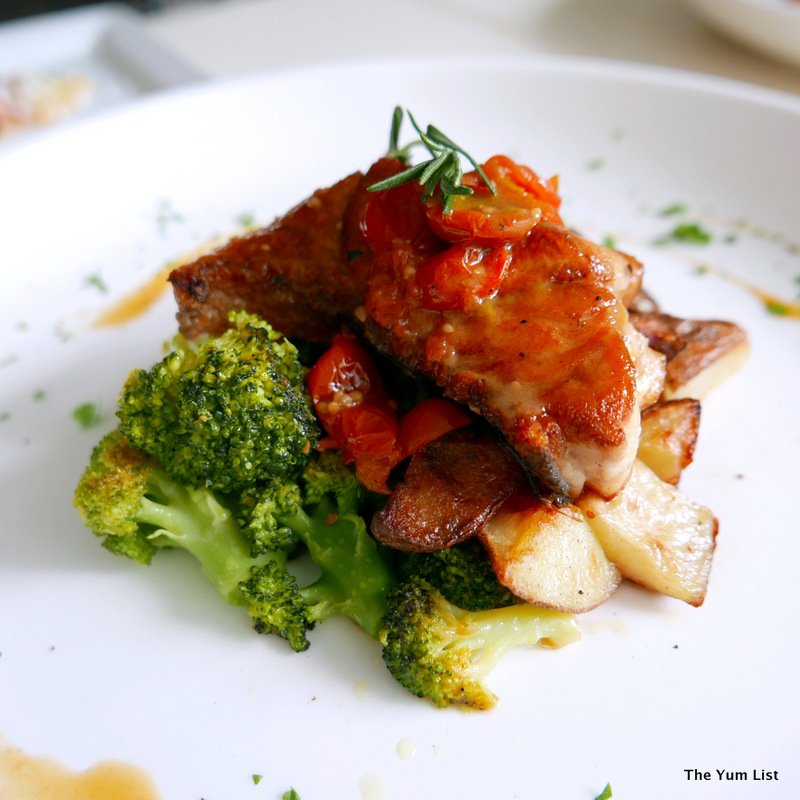 Finally, for those diners looking for a richer option, the Deep Fried Lamb Rack with Pecorino sauce was an unusual but surprisingly satisfying interpretation of lamb chops. Served alongside salad to soften the fullness of flavors, this plate will fill you up indefinitely.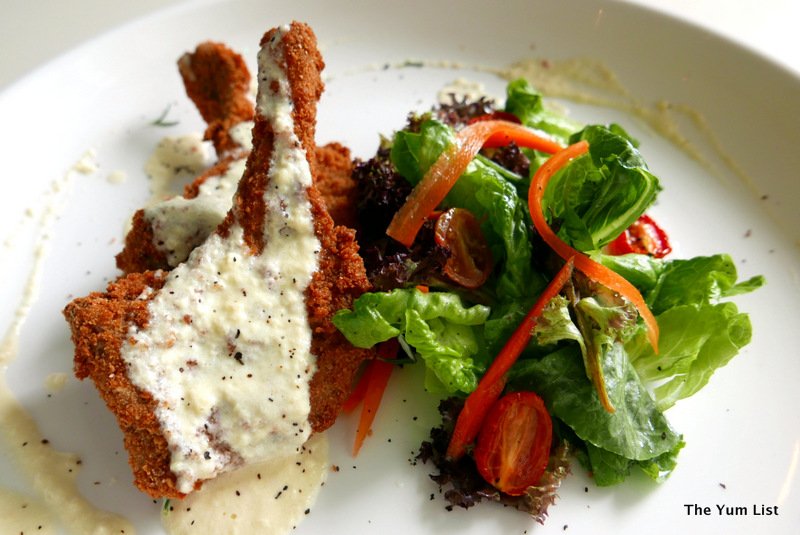 As full as we were, the brunch must go on. The dessert corner was whispering to us and we happily answered its call. Simple but classic desserts were available starting with Crème Brulee, which had a good consistency and was not overly sweet. My particular favorite was the light Panna Cotta, accented with a touch of vanilla and kiwi and strawberry confit. However, if you are seeking a more decadent dessert, you can go with the moist Chocolate Cake with bittersweet chocolate chips to cut the sweetness. And for those who just need to clean their palate at the end of an Italian smorgasbord, there is a selection of fresh mixed fruits also.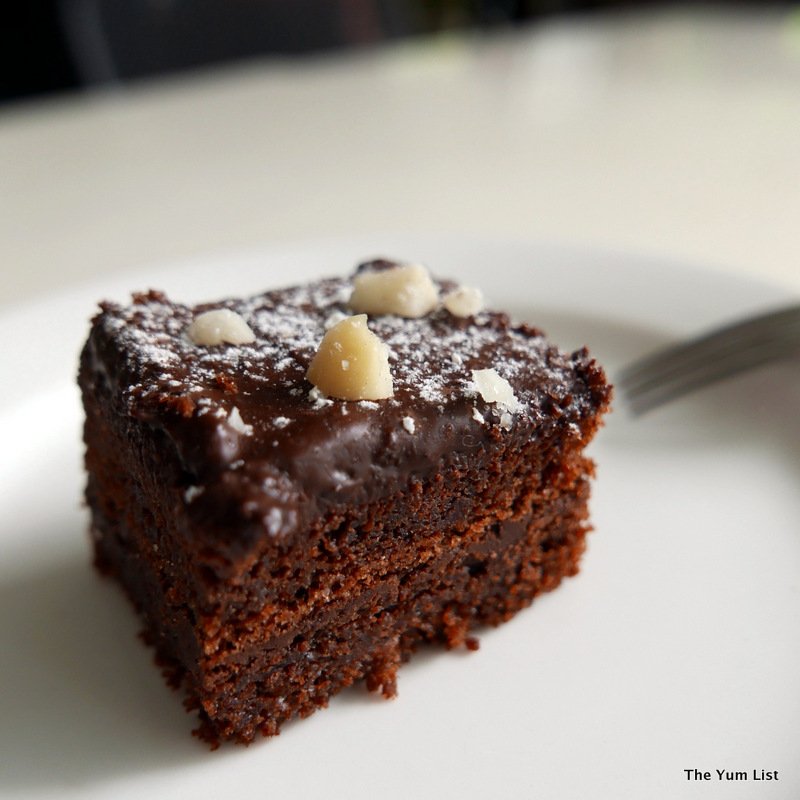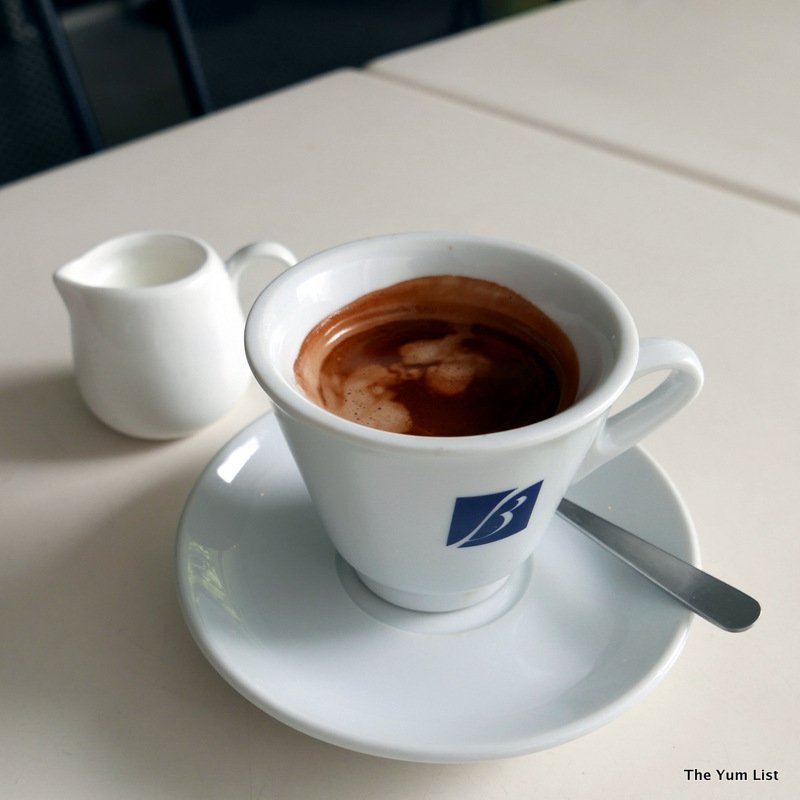 Vineria.IT serves a well-valued brunch with a spread of traditional and modern Italian cuisine. Whether you have a special occasion or are merely looking for a leisurely four hour European lunch in Kuala Lumpur, it is a good way to spoil yourself on a Sunday afternoon.
Reasons to visit: Deep fried lamb rack with Pecorino Sauce and the Grilled Eggplant rolls with Cecina Ham and Mozzarella, plus live music and an inviting terrace during Sunday brunch from 12-4 pm.
Vineria.IT
Bangsar Shopping Centre, 285,
Jalan Maarof, Bukit Bandaraya,
59000 Kuala Lumpur
www.vineriait.com
+ 6 (0)3 2287 7889