Words and photos: Monica Tindall
Vibrant and edgy, Cambodia's capital, Phnom Penh seems to be rapidly rising. As the recent dark past fades into the pages of textbooks, the cultural glory of the Khmer's rich and long history is resurfacing once again. As temples and monuments are slowly refurbished, the city too sees a boom in boutique hotels, chic cafes and fashionable entertainment options. Epitomising celebration of the old while embracing the new is Arunreas Hotel, in the city's centre.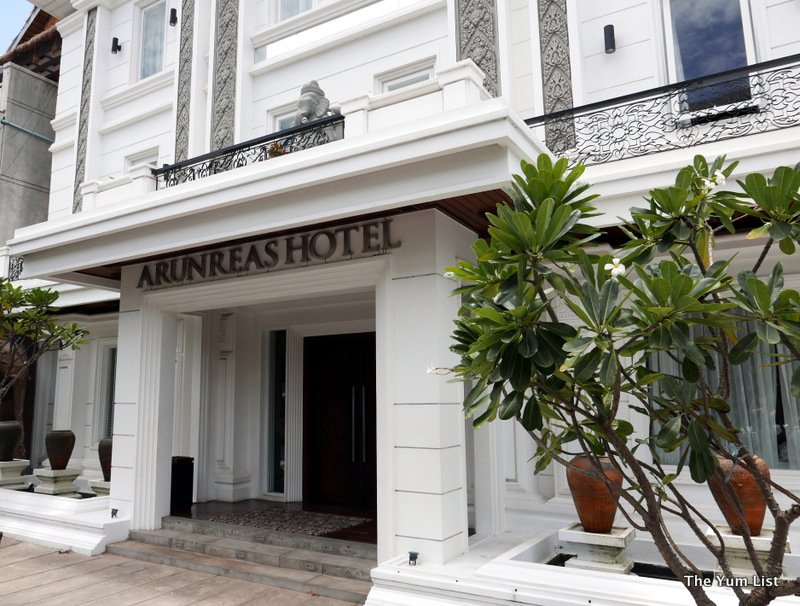 Minutes from the somewhat chaotic tourist districts, dining and shopping areas, Arunreas Hotel provides a haven of calm and elegance: an ideal base from which to explore and a welcome retreat to return to.
The grand snow-white frontage of the corner lot is the first indication of the luxury to be found inside. The lobby continues the story with soft lighting and Cambodian paintings and sculptures, and the hallways to the rooms follow with an extraordinary number of contemporary art pieces found throughout.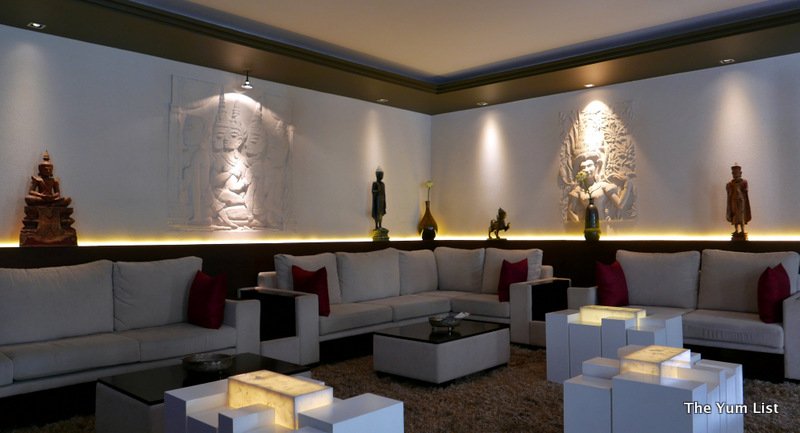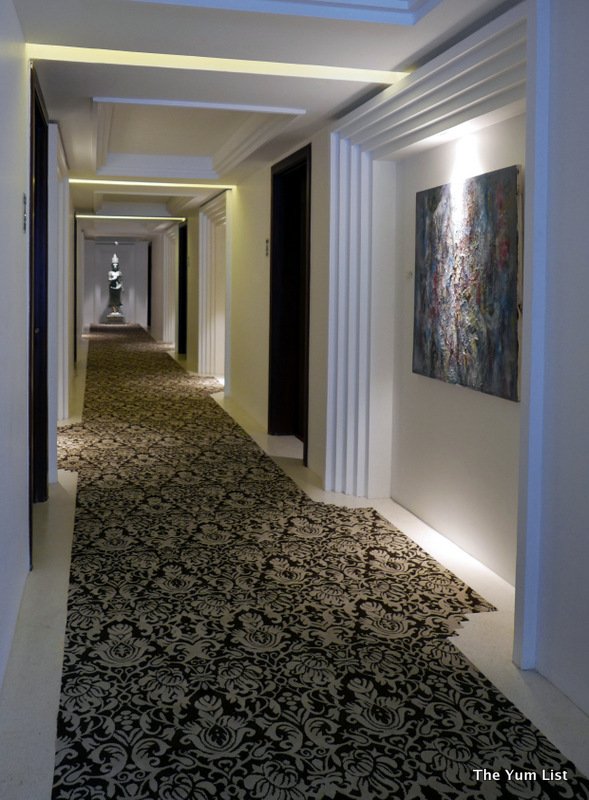 Offering a personalized experience, this 12-room boutique hotel promises convenience and comfort in a stylish setting. From the provision of complimentary high-speed Internet and an iPhone 6 in the room, to individualised recommendations for dining and tours, to the arrangement of services such as massage, we feel like royalty throughout our stay.
Rooms come in three categories: City Petite, City Grande and Arunreas Majestic. Starting at 25sqm, 46sqm and lastly 60sqm, all are treated to same theme of design, with polished wooden floorboards, quality upholstery in neutral tones with splashes of royal colour and metallic hues, and finished off with vases of fresh orchids. Rooms are fit with the latest in technology including an iPhone 6, high-speed Internet, Bose docking station, and flat screen TV. L'Occitane toiletries, and Frette bathrobe and slippers, upscale the experience even more.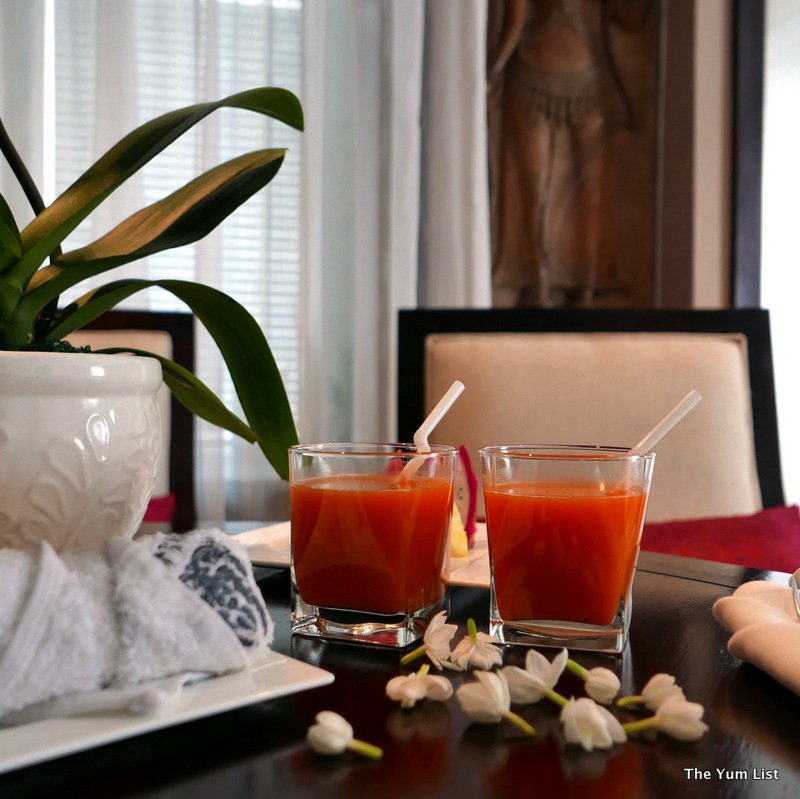 Our Arunreas Majestic suite is a spacious sanctuary of contemporary design with reminders of the magnificence of the once ruling Khmer Empire. Intricate stone carvings, sandstone tiles and bas-relief imagery pay homage to the past, while cutting edge technology, plush bedding and a lavish plunge bath, spoil us regally with modern comforts.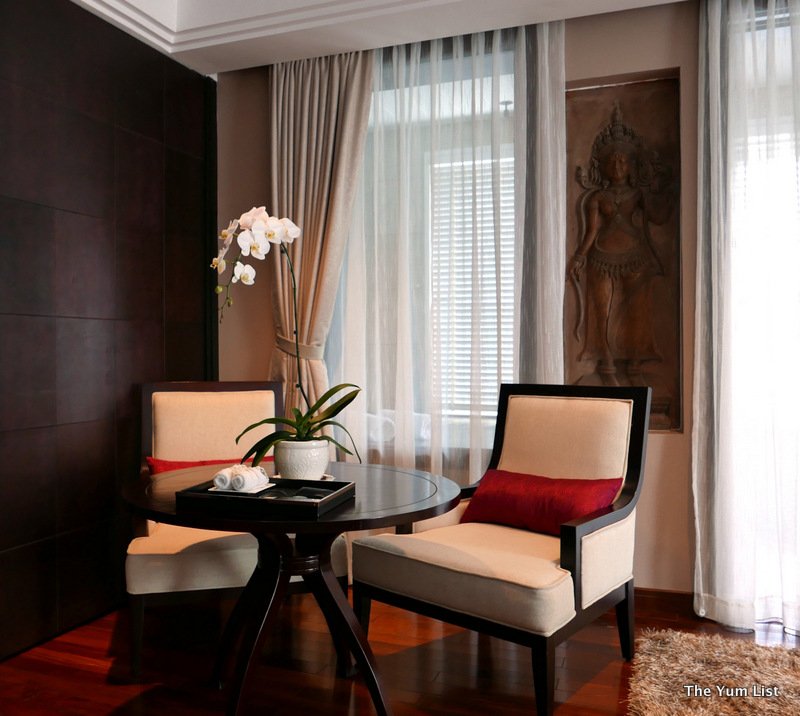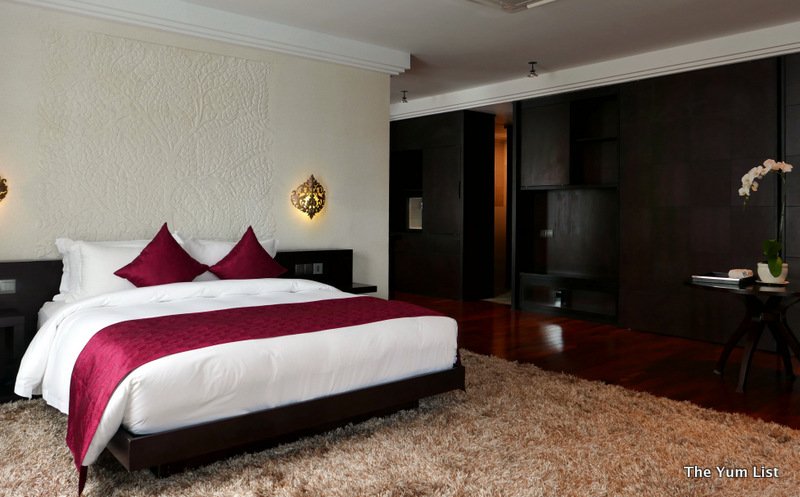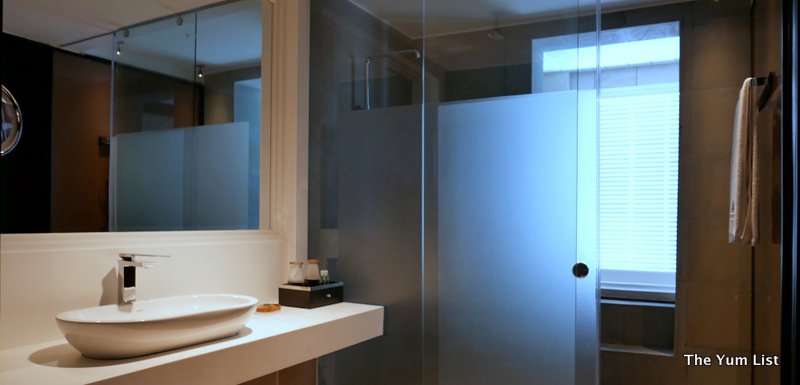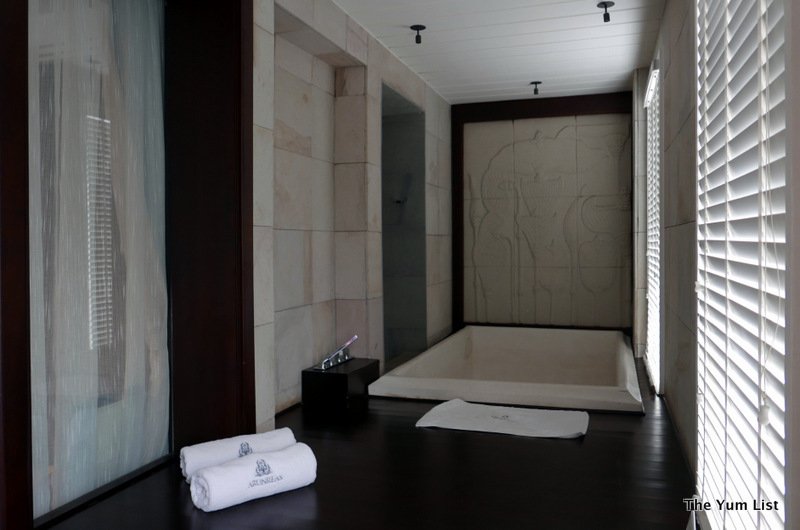 A trio of restaurants (one onsite, and two nearby) provides distinctive experiences. Elegant French dining is found at Topaz. A tempting walk-in wine cellar is the first feature to catch our eye and Gallic cuisine backs up our find with presentation and deliciousness. Find our full review via this link. Cambodia's only Masterchef, Luu Meng, heads the kitchen at Malis, and it is here where we explore contemporary Cambodian cuisine. Follow us here to find our most loved dishes. We enjoy breakfast each day at Khéma and are impressed with the quality of fare. Hubby is wowed by the sheer number of French pastries for the choosing, and I'm pleased with the excellent rendition of eggs Florentine. Even for those not staying in the hotel, the free-flow breakfast for only $10 is a huge attraction. Included in the single price (complimentary for hotel guests) is an unlimited serving of beverages and items from the breakfast menu. Tea, coffee and juice keep us hydrated, and a number of egg dishes, French toast, pancakes, fruit, yoghurt and cereal ensure we're well fueled for a day of exploration. I must return to the French pastries however, as they are superb. So good in fact, that we can't help but notice the high number of French nationals seated throughout the restaurant and their contented smiles as they devour baskets of a variety of savoury and sweet baked goodies. Hubby has found himself croissant heaven.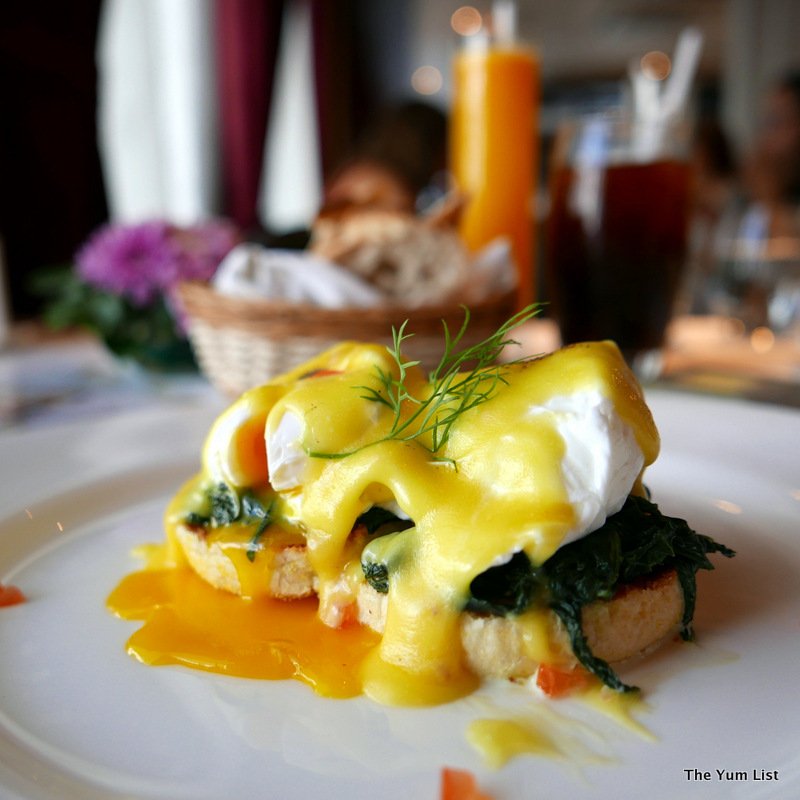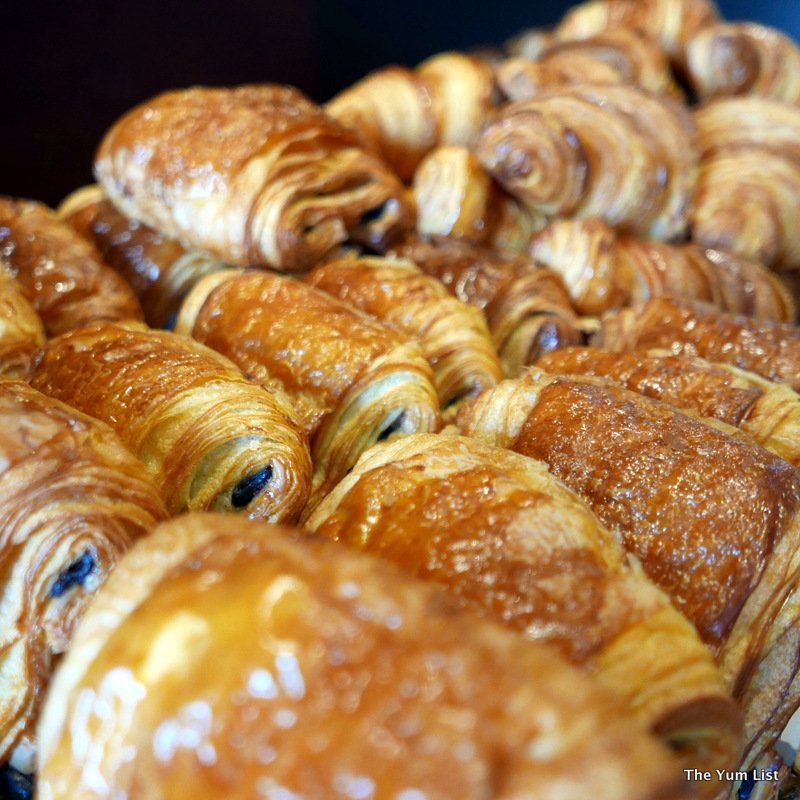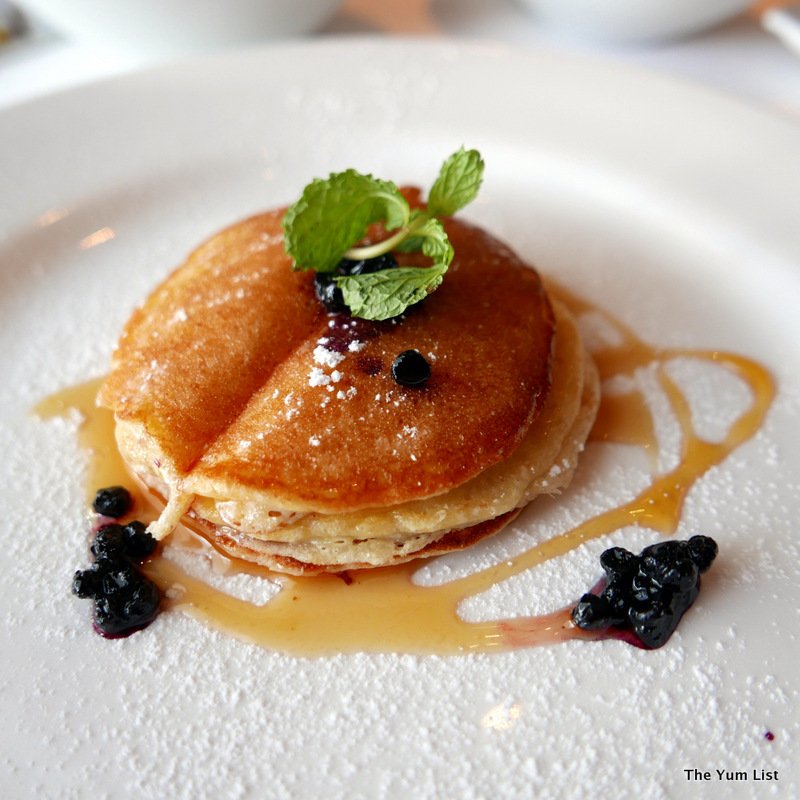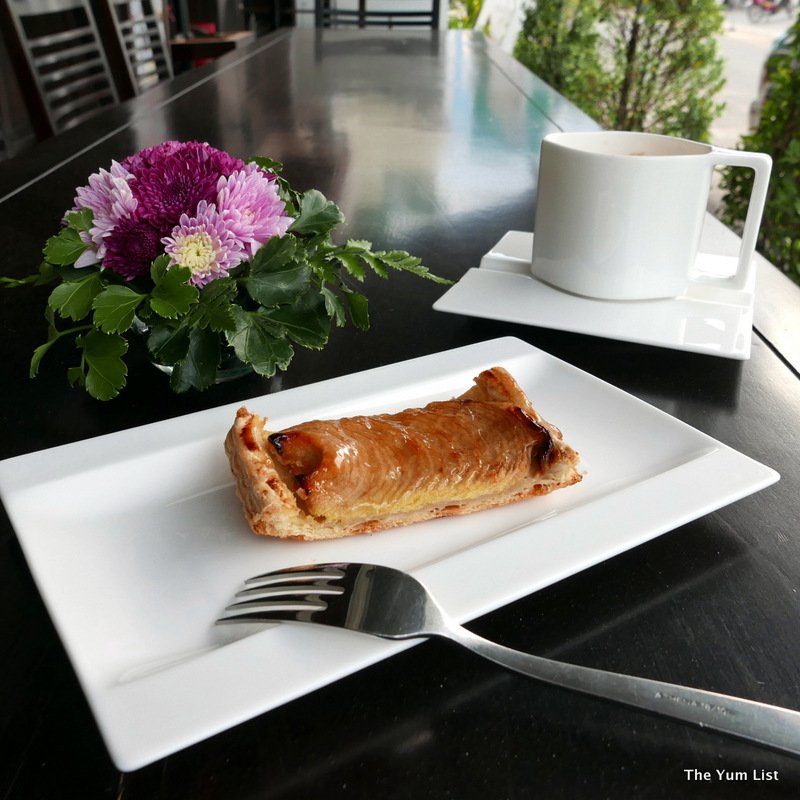 Considering Phnom Penh is a relatively new tourist destination, we have been pleasantly surprised by the quality of services in both food and accommodation. While the city continues to develop, Arunreas Hotel and its associated restaurants have clearly got things together. Comfortable, stylish and convenient, I can highly recommend Arunreas as a choice luxury stay in Phnom Penh.
Reasons to visit: convenient location; peaceful haven from the surrounding chaos; English speaking staff; excellent food and beverage outlets (the breakfast must be one of the best in the city – even if you're not staying at the hotel, I suggest taking at least one morning meal here); beautiful rooms; the Arunreas Majestic suite and its enormous bathroom and tub.
Arunreas Hotel
Phnom Penh City Centre
Corner of Street 228 & Street 51
Phnom Penh, Cambodia
+855 (0)15 813 888
+855 (0) 023 213 969
[email protected]
www.arunreas.com/luxury-hotel-phnom-penh