Breakfast started off as a simple affair for me. It took off with Kellogg's under my parents misguided belief that an excess of sugar and milk would keep me awake in school; graduated with the fast and easy roti found at mamaks everywhere; enlightened to incorporate blended fruit smoothies and muesli as a surprisingly inexpensive morning staple through my college years; and matured to whatever that's served on the table, like this impressive looking fillet mignon served on a block of wood in front of me.
… and Americans had a "growing dyspepsia problem" from high protein diets during the Civil War while here I am in the 21st century, having steak before noon, overturning whatever James Caleb Jackson sought to introduce by developing a healthier and lighter alternative to meat with wheat, giving the world what we now know as "cereal".
In Graze's defense, the intimidating yet incredibly inviting hunk of meat is part of its Weekend Brunch menu, so of course you can opt out of the beef in exchange for something friendlier to your gut in the morning and save it for lunch. Brunch over here starts at 9:00am and lasts till 3:30pm, so if you're staying at the Hilton you could probably finish the Sunday edition cover-to-cover as you mow down their menu. If you don't, just know that they offer free parking when you dine with them anytime between the aforementioned hours, incidentally eliminating whatever minor quibble you may have over parking in… well, anywhere in KL really. The only difference is, Graze whips up a great breakfast.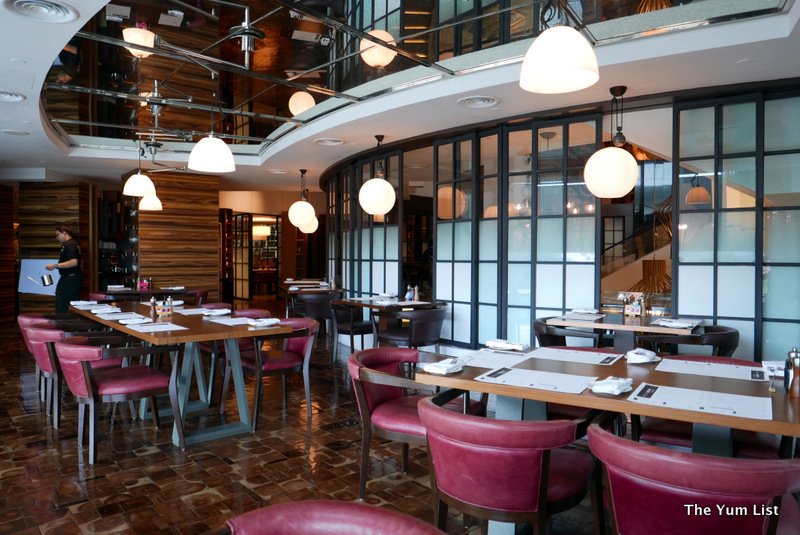 We began continental with pastries off their Daily Bakery selection. Everything on the tray looked so glossy you'd think they were plucked off the pages of a magazine. I dove into their Blueberry Custard Danish for the round and plump berries and I was hooked. Each burst of flavour from the berries provided a nice balance to the buttery, flaky pastry, and I enjoyed this with my cup of coffee poured straight out of a macchinetta, or moka pot. The latter rests easy on the tongue and every stimulating sip refreshed my palate.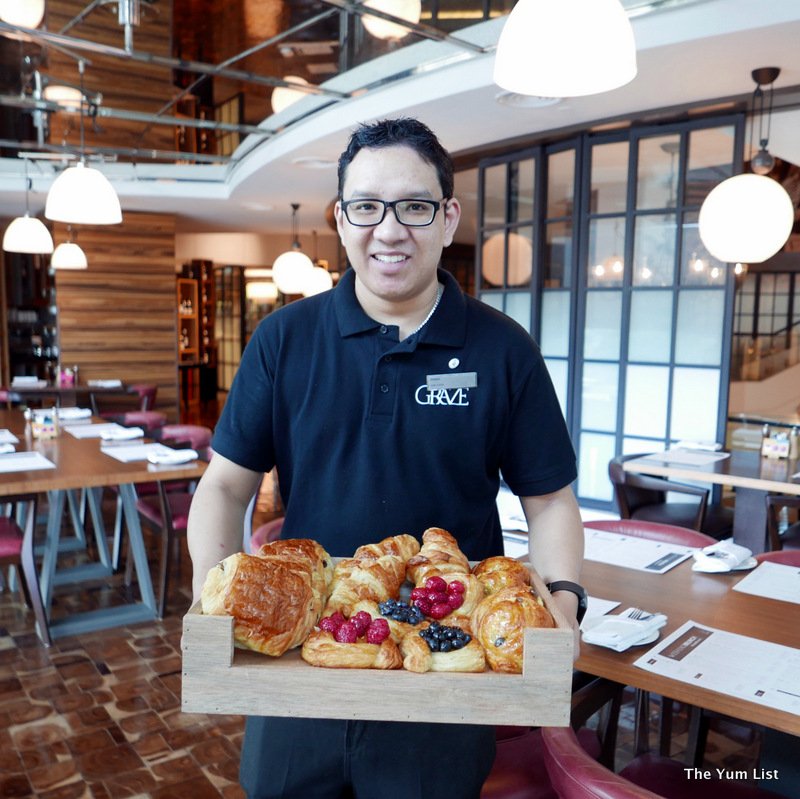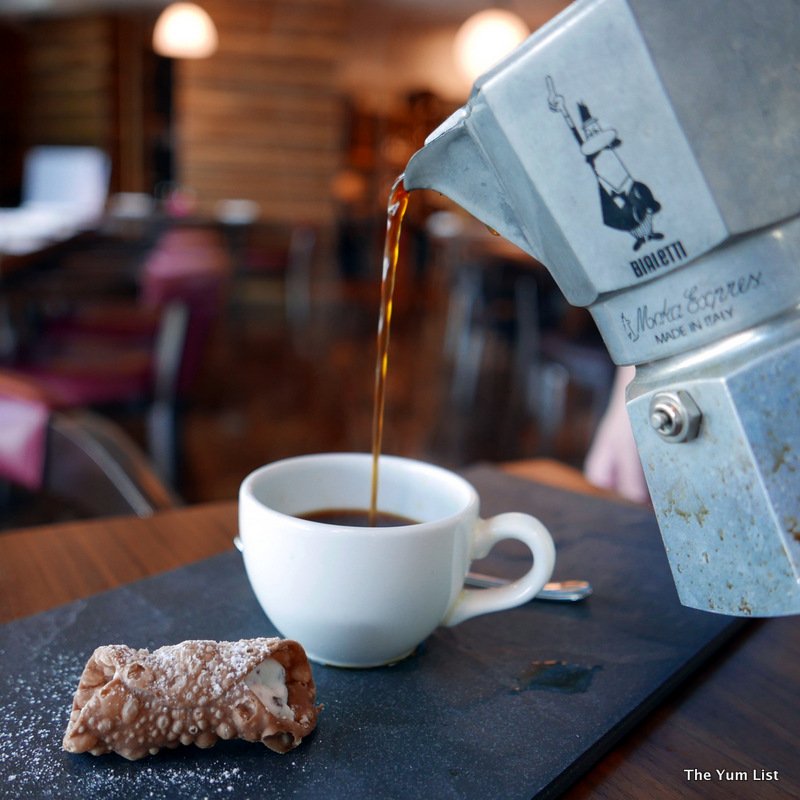 We continued down the light and easy path with the Swiss Bircher Muesli, which was what I like to imagine how the original recipe fared. A simple and salubrious offering, the muesli was great on its own with the green apple slices sprinkled on the top, though you can have it with a dip of honey as well that's served on the side.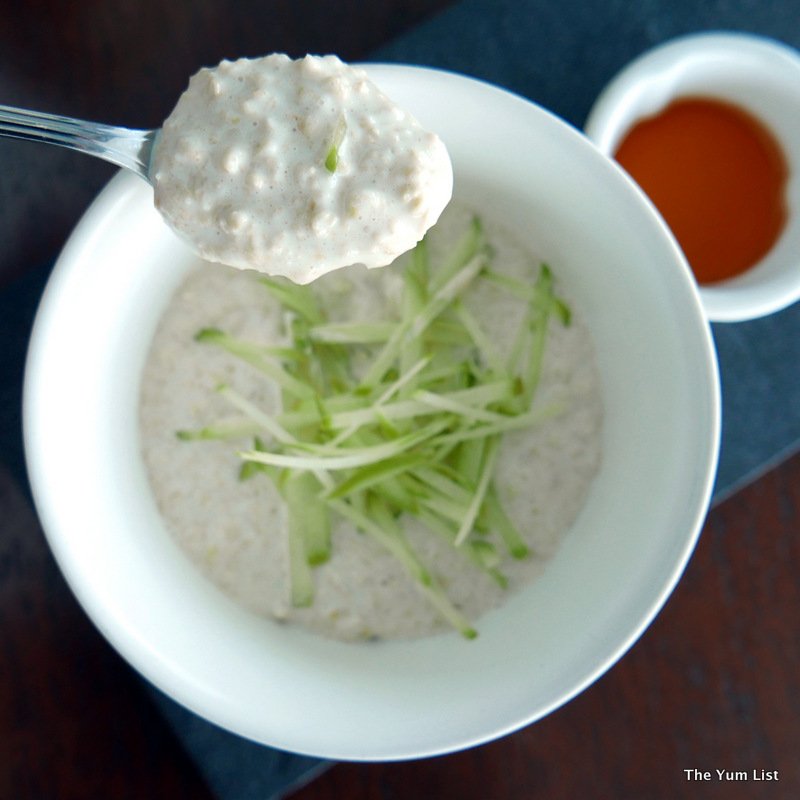 Accompanying this was a margarita glassful of Greek Yoghurt, which looked so pretty we had to pause quite a bit for pictures, figuring out which light best accentuates its delicate features… it was the margarita glass, really, that made the difference. Tart, thick, and a delight to the senses, the yoghurt comes with a mixed berries compote and a small crown of granola. One comment I would make about the previous two items is this: while I doubt anyone would travel here just for muesli and yoghurt, these two do wonders to complement the other items available on the menu, which is actually an impressive list on its own.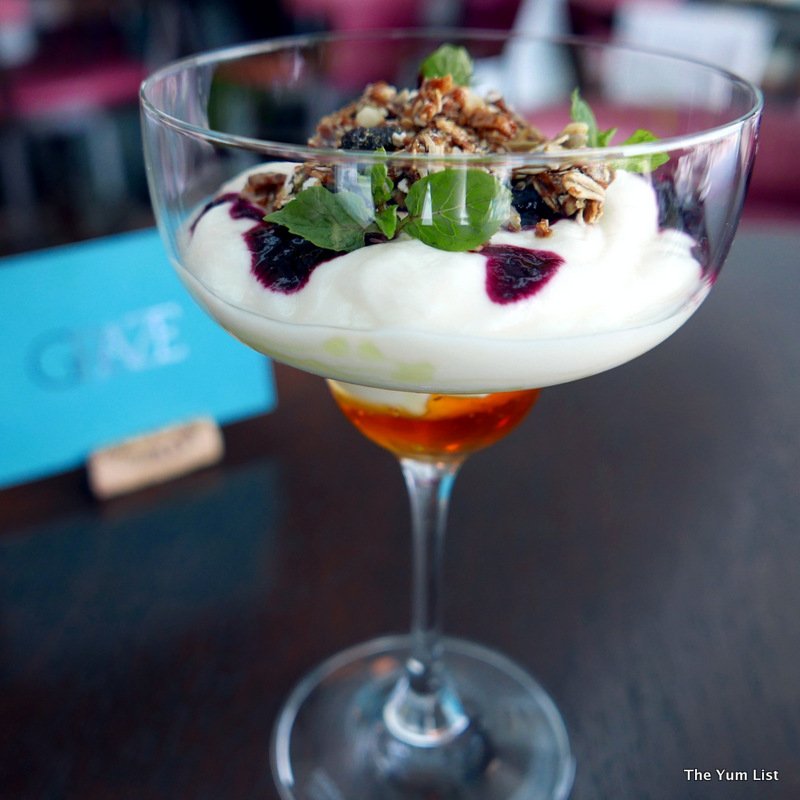 Moving on to the proteins, we first had the highly recommended 63C Hen's Egg in Glass, which left us all wanting more. Nothing makes my heart bleed quite like the sight of two egg yolks erupting and coating the sautéed mushrooms and white prawns in the glass… I'd have this every morning if I could. The white prawns tossed in this give it a distinctly Chinese flavour, reminding me of really good prawn omelettes whose recipes have long incubated in fishing villages along the west coast.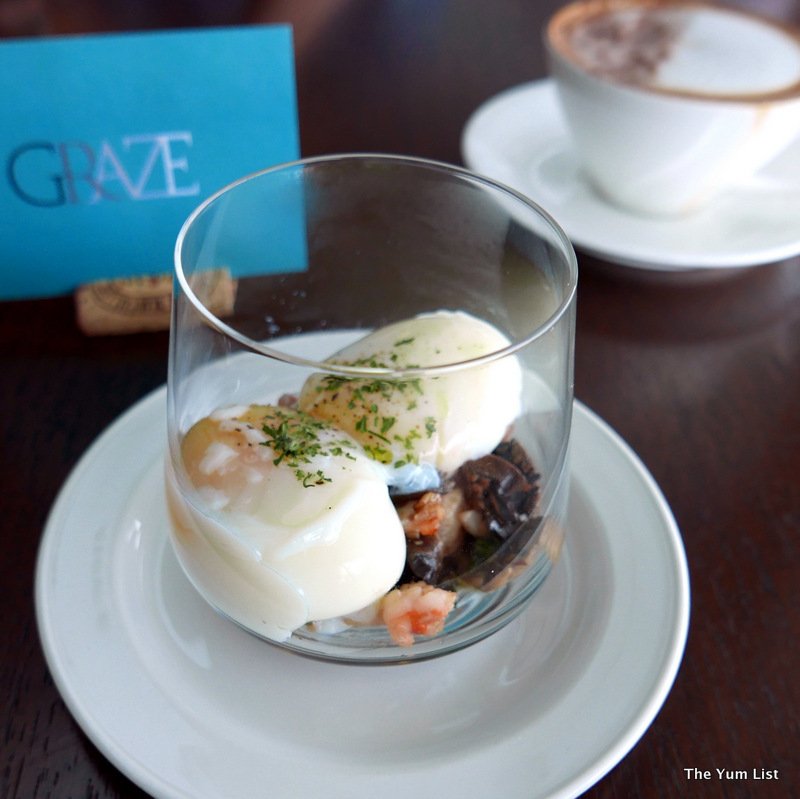 As the remaining yolk slid down the insides of the glass and mine, we were presented with two pièces de résistance: Chef Marc's Signature Seared Bavarian Meatloaf and the Fillet Mignon. I have to confess I haven't had a lot of meatloaf in my life, but I definitely know a good meal when I've had one. The presentation for this was conspicuously simple (compared to the Fillet Mignon), but all was forgiven once the meatloaf touched my lips. M&M's aren't the only things that melt in your mouth as this obscenely good meatloaf has shown—you hardly need to chew it. The creamy spinach and roast potatoes served with this help to add more dimensions to its already flavourful profile, so no additional salt or pepper needed!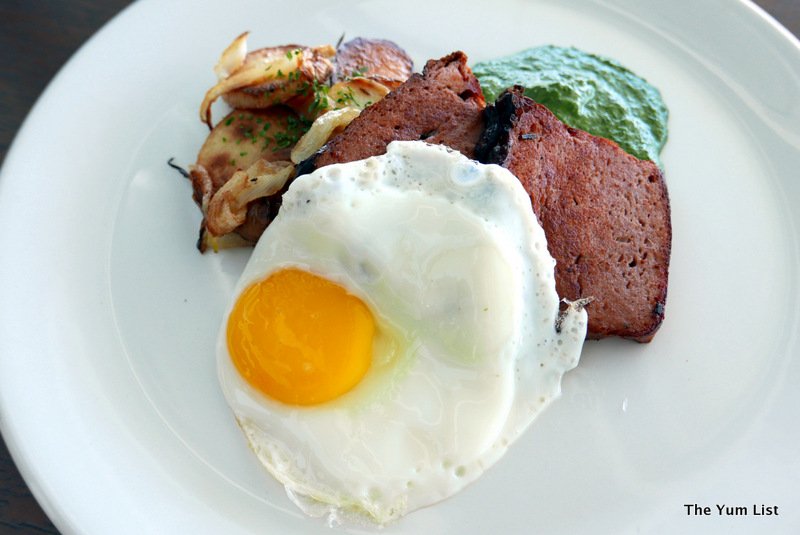 The same can be said of the Fillet Mignon that packs a punch with its tender meat. To be honest, it looked a little dry to the eye when it arrived but therein lies the deception: I had no trouble chewing this at all (by itself, mind you, in the absence of its accompanying mushrooms and asparagus spears), which surprised me considering how thick and lean the cut of meat was. Presentation was A+ for this and I appreciate the decision to serve this on the block of wood instead of a white plate.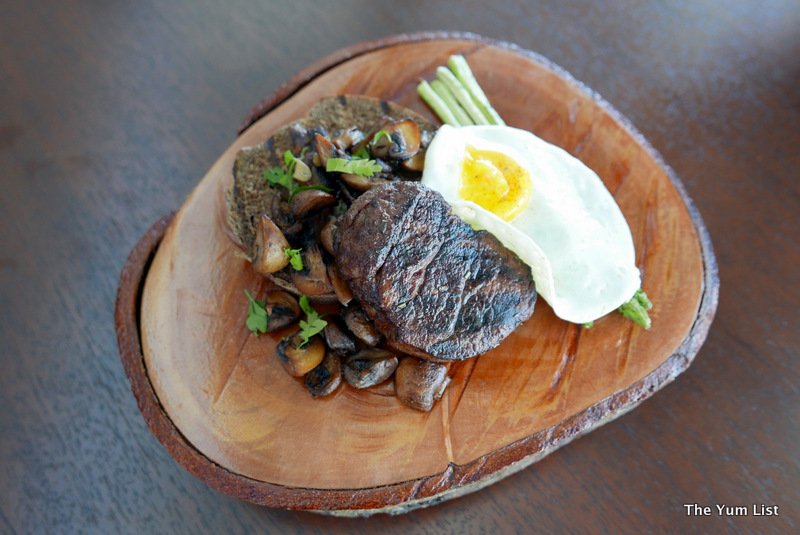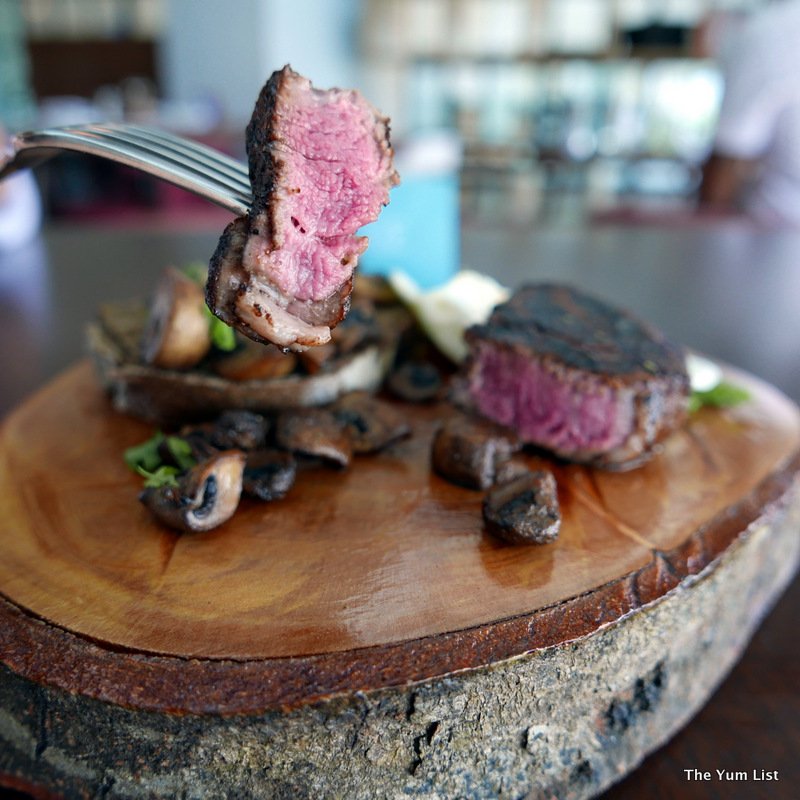 As if we hadn't already had a heavy breakfast, we decided to order up a sweet treat off their menu: American Pancakes. Decidedly simple, I particularly enjoyed the vanilla ice cream that came with the pancakes.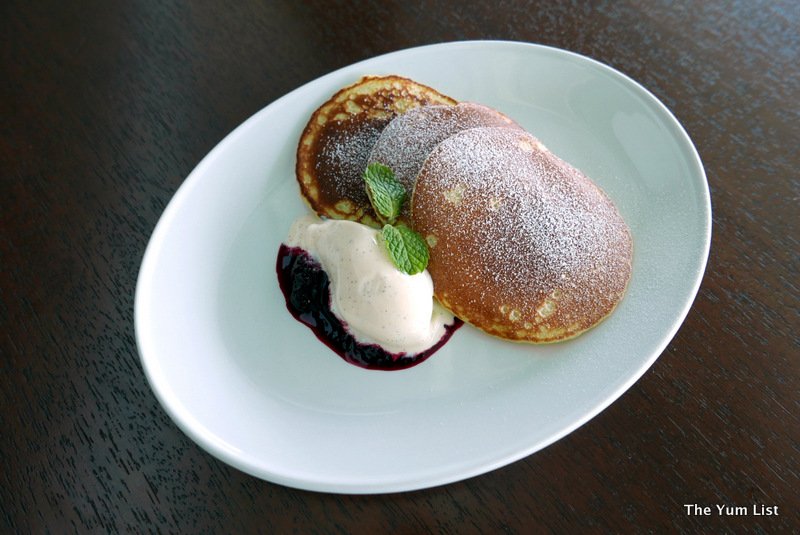 So the next time you're driving around KL Sentral or have some time to spare before your train departs, hop into Graze for a healthy and hearty start. While the restaurant faces plenty of competition from industry juggernauts both new and established, its convenient location and impressive mains off the menu will definitely win the hearts of many.
Reasons to visit: Comprehensive brunch menu; 63C Hen's Egg in Glass; Chef Marc's Signature Seared Bavarian Meatloaf; Fillet Mignon; casual and comfortable atmosphere in a chic and contemporary setting; free parking—a really generous and gracious offer by the Graze team!
Graze
Hilton Kuala Lumpur
3 Jalan Stesen Sentral,
50470 Kuala Lumpur,
Malaysia.
+603 2264 2596
www.life.hiltonkl.com
Instagram: @HiltonKualaLumpur