Indulgence Living is now closed.
Only a two-hour drive from Kuala Lumpur on an excellent highway, flourishing with food options, and burgeoning with hip refurbished shophouses, Ipoh is a fab destination for a weekend getaway, and Indulgence Living is the perfect place from which to explore it.
The brainchild of Julie Song, a leader in the food, beverage and lifestyle scene in Ipoh, Indulgence Living offers charm, warmth and style. Housed in a refurbished colonial building, the boutique hotel oozes appeal both inside and out.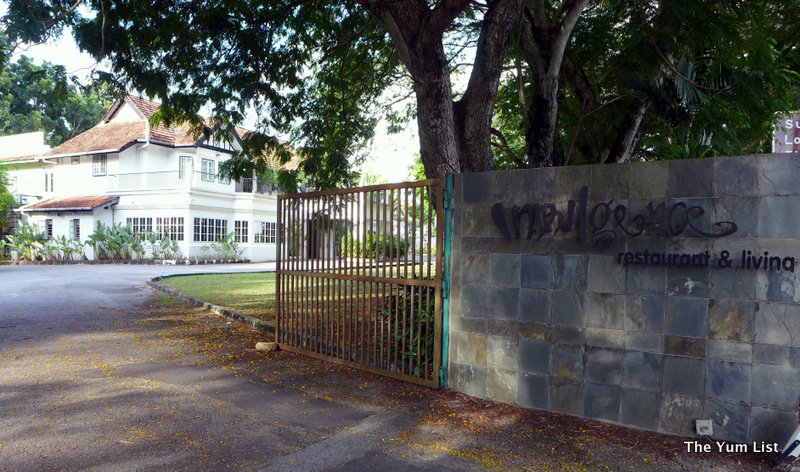 Ample grounds provide luxury of space – something we often yearn for living in the centre of Kuala Lumpur, and the landscaped gardens and freshly cut lawns surrounding the property contrast the grand white mansion.
Inside, we could spend hours taking in the décor. The collection of lanterns alone would take days to catalogue. Downstairs, the dining area is large, but gifted the feeling of intimacy with the use of plants as dividers, soft fabrics and various seating.
Upstairs holds the bedrooms, and this is where inventiveness in design comes to the forefront. There are only seven rooms, and each of them has been individually tailored. No two even look related apart from embracing a sense of fun and harmonious balance in furnishings. From the contemporary Ildi with its zebra striped floor rug, to the Beverly reflecting English country elegance, we want to return seven times over to experience each one.
Tzarrah, our Moroccan themed lodging, is rich in colour. Fiery shades of red and orange are given an exotic glow with the mosaic lamp projecting tessellations of light on the walls. Purple, turquoise and ivory balance the warm hues and are further complemented by polished wooden flooring. A luxurious bathtub is given prominence in the en-suite, and it would be very easy to order room service of wine and small bites and have time disappear right here.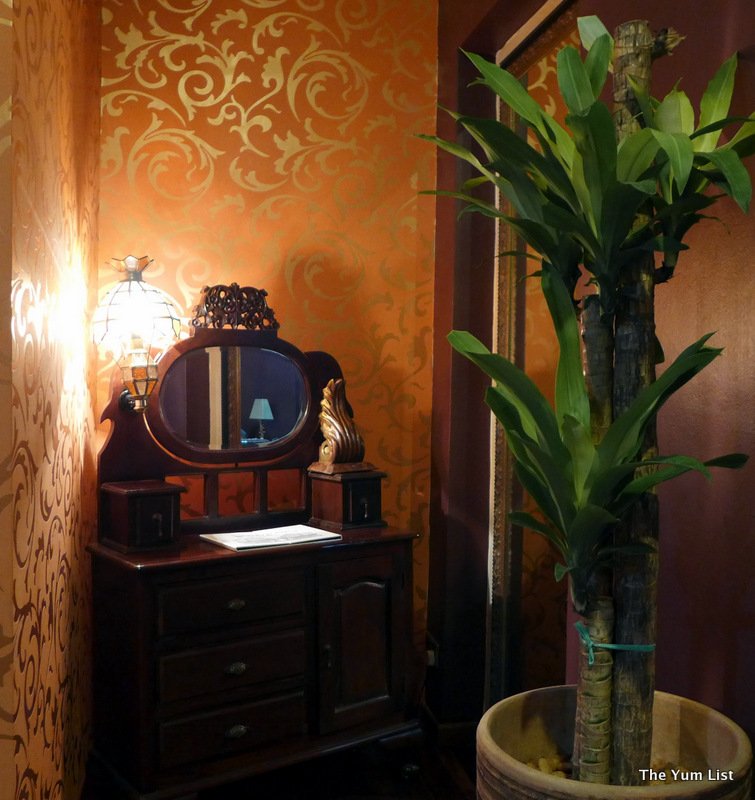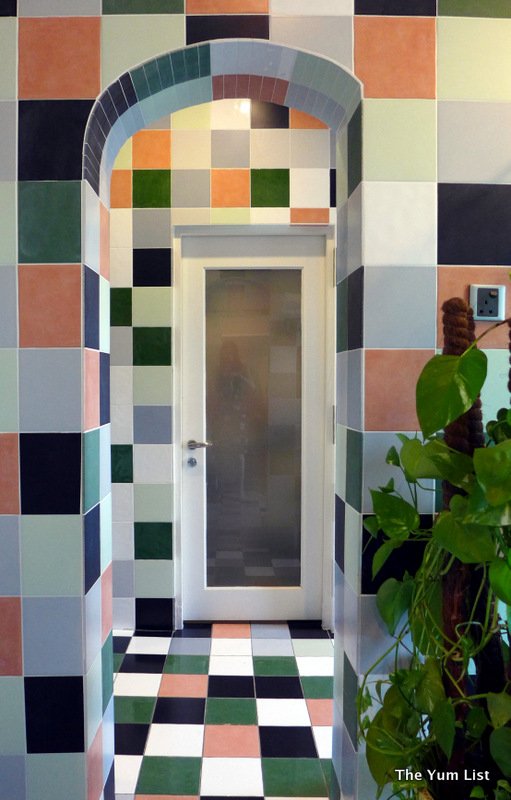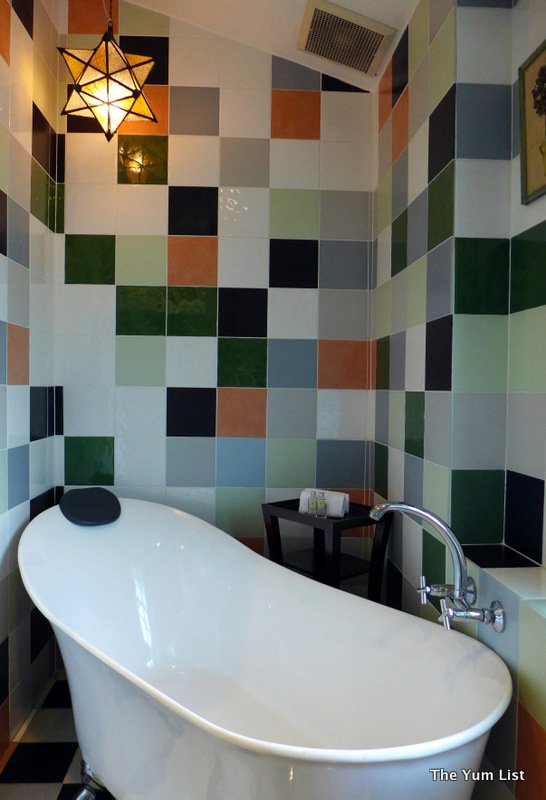 Whatever the theme, all rooms are decked with mod cons such as coffee and tea making facilities, hair dryer, LCD televisions, safety deposit boxes and complimentary Wi-Fi. Bathroom fittings are of high quality and the shower water runs hot with good pressure. The personal touches such as a tray of miniature bites and welcome beverage in our room makes us feel as though we are special guests in someone's home.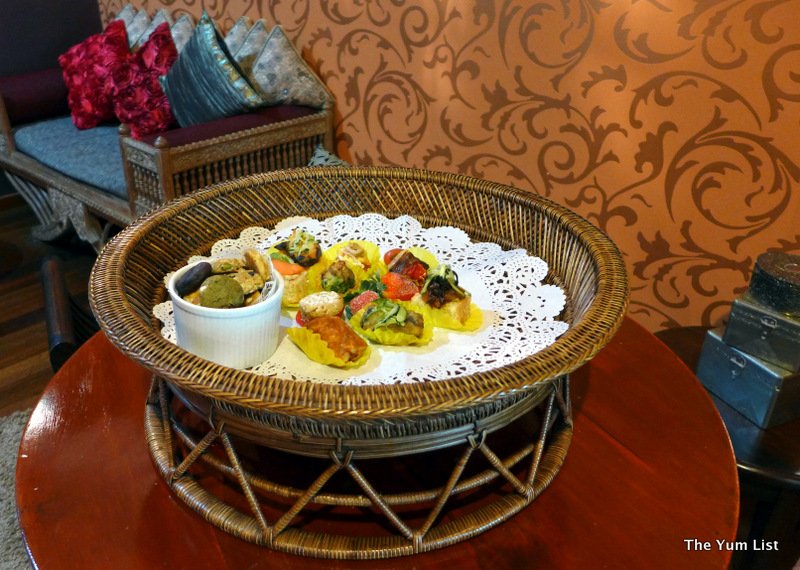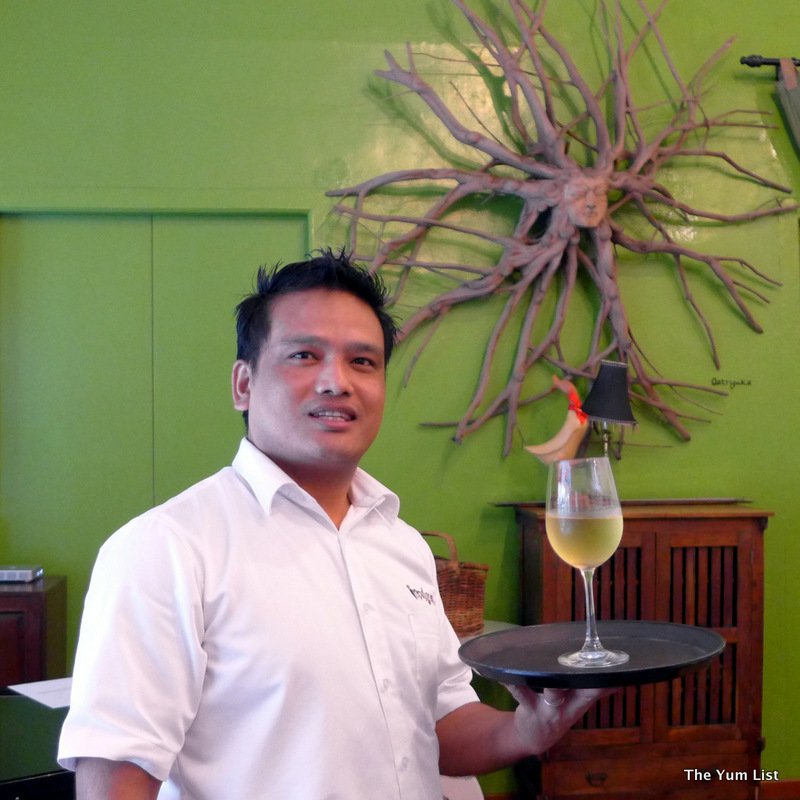 Our room is already large, but with the adjoining common sitting room it feels luxuriously enormous. Bedecked with colourful old suitcases, macramé lampshades, and an assortment of wooden duck carvings, we happily sip on our welcome wine here, and lounge about reading the news in the mornings.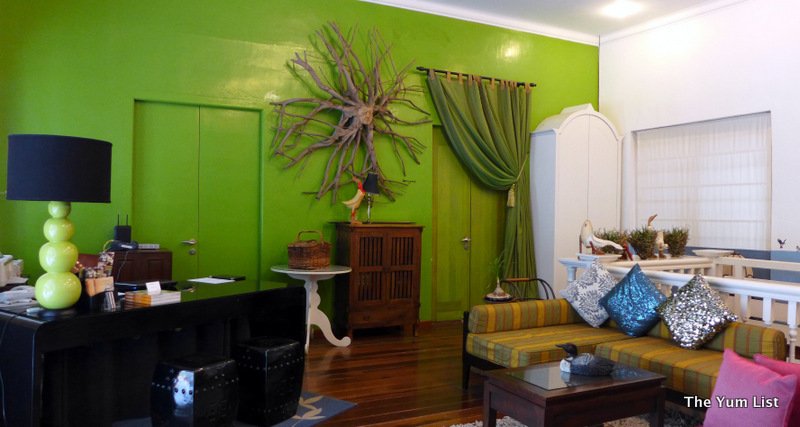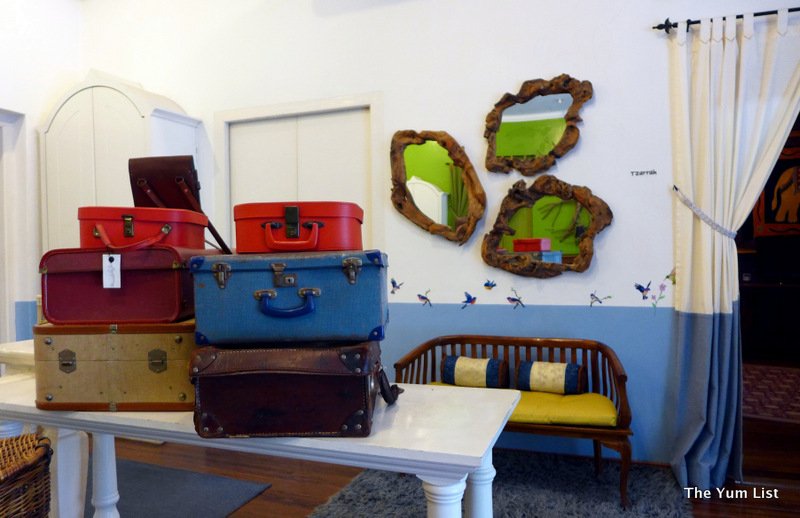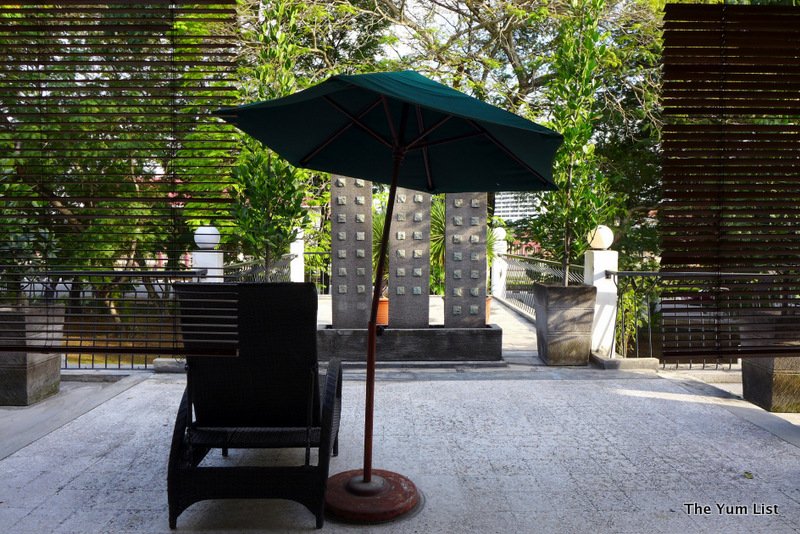 Breakfast is included in all rooms, and there's plenty to ensure our tummies don't grumble until much later in the day. Coffee is made well. Quality beans and machine, paired with a trained barista ensures a good cup. The concise food menu offers items as simple as banana bread up to a full big brekkie. Hubby and I both choose variations of eggs and are not disappointed. I'm so happy with my Spin – poached egg with house made bread, avocado, creamed spinach, cherry tomatoes, pine nuts and lemon – that'd I'd recommend outside guests even consider a visit for breakfast.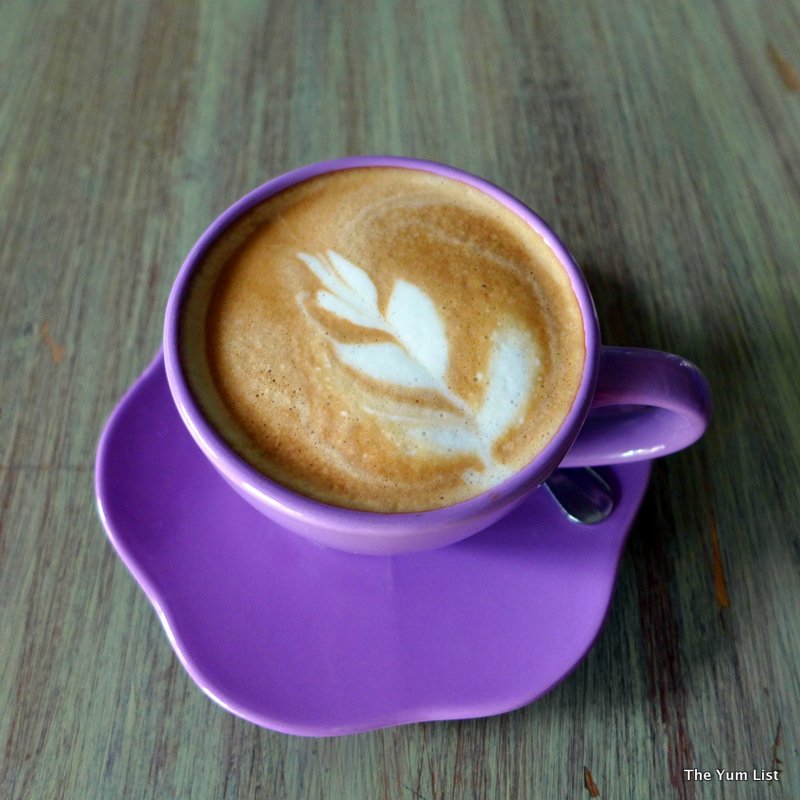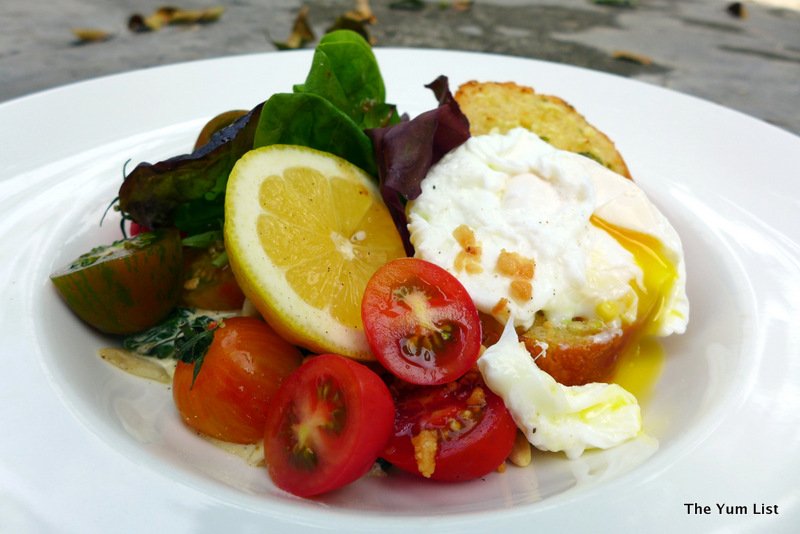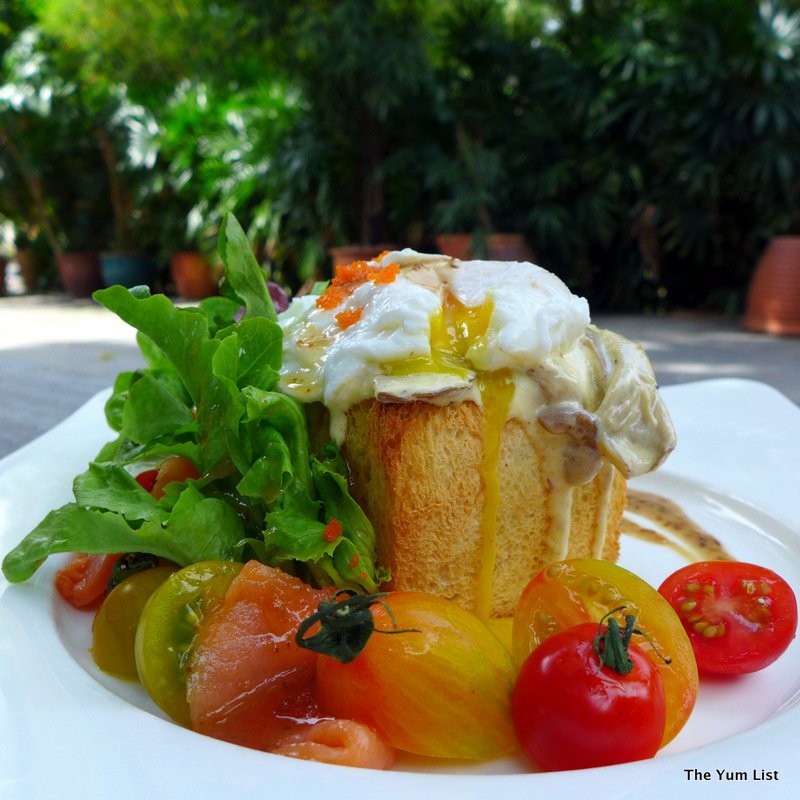 The hotel's restaurant is well worth a visit anytime of day. An evolving selection of delicious recipes made from quality ingredients and drawing inspiration from around the world attracts diners from both near and far. Find photos and some of Julie's latest creations here. Also associated with the hotel and supplying just as much creativity are Allegra Café (a short walk up the road) and Burps and Giggles (in the revived old town – five minutes drive away). Both merit checking out and you can find our favourite dishes here and here.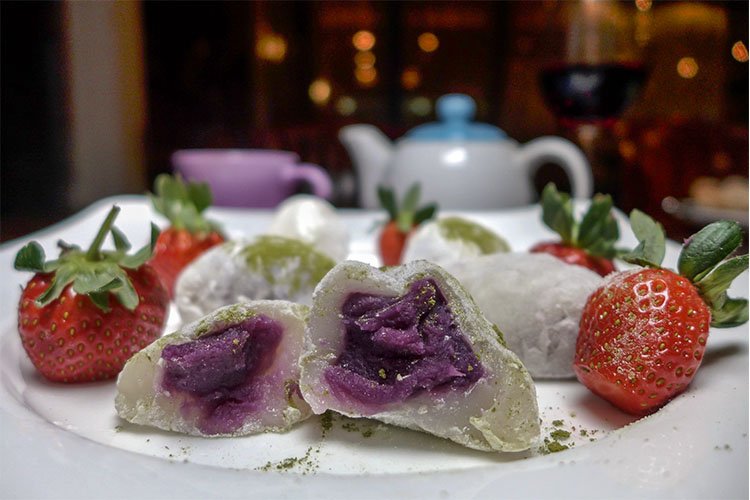 In a convenient location, with creative design and delicious food, Indulgence Living is a great choice of stay when visiting Ipoh.
Rooms are priced between RM420 and RM790, and all include breakfast and on-site parking.
Reasons to visit: personalized experience; creative design of rooms; convenient location; excellent and inspiring food options.
Indulgence Living
14 Jalan Raja Dihilir
30350 Ipoh
Perak, Malaysia
+6 (0)5 255 5051
[email protected]
http://indulgencerestaurant.com/