Words: Aisling Cullen    Photos: Monica Tindall
To me, New York really does epitomise the best of America. And, if you are in a Big Apple state of mind, you should check out Bowery Kitchen and Bar which has recently opened in Publika. This spot has picked the best of cool Americana, from the trendy beats playing over the sound system to the American comfort-food inspired menu, as the welcoming theme for the Bowery Group's latest concept.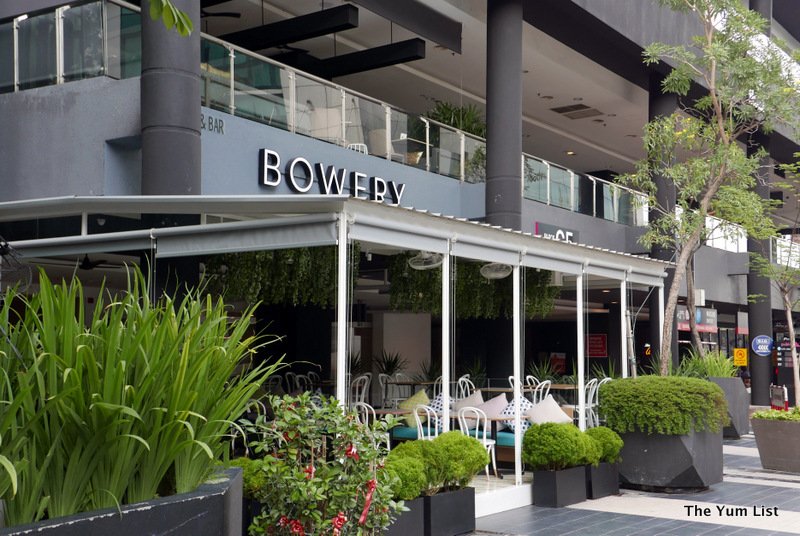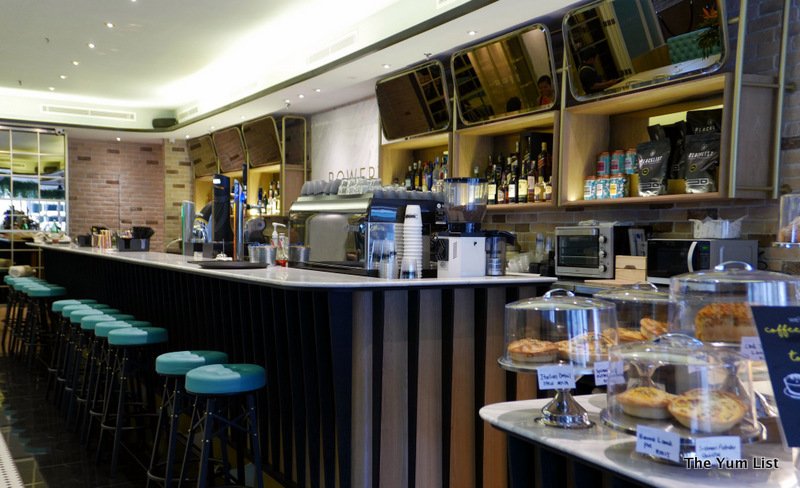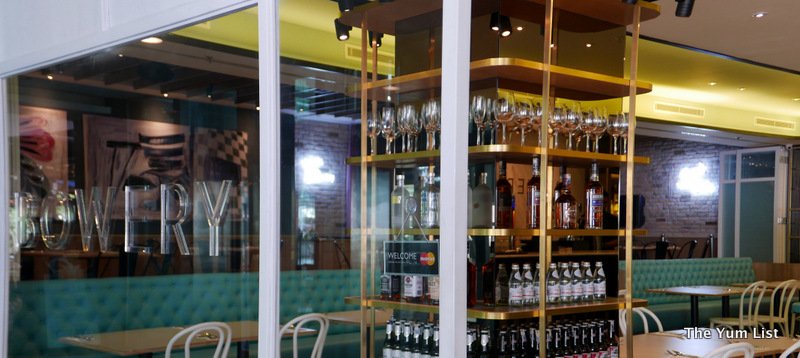 The interior has a fresh, stylish and slightly industrial appeal with a 30 foot long bar displaying a line of liquids which are used to create their handcrafted cocktails.  Very New York.  Bowery also has a large al fresco area where you can enjoy whats going on in the main square at Publika.
Everything here is made in-house with top quality ingredients – pastries, cakes, NYC style bagels and breads are all to die for.  The coffee is also beautifully mellow and smooth as they have sourced Brazilian beans as their house blend.
When we arrive, Monica and I are very thirsty so we ask the waiter if he can recommend a cocktail. Champion barista and mixologist Shane recommends we try the Agua Fresca Sandia which consists of tequila, watermelon puree, nectar lime juice and soda. Sounds refreshing, so we give it a go. What we didn't expect was the huge punch bowl of cocktail, enough for 4 – 6 people to share! There are three varieties of the Bowery signature punch bowl cocktail, at RM180 each.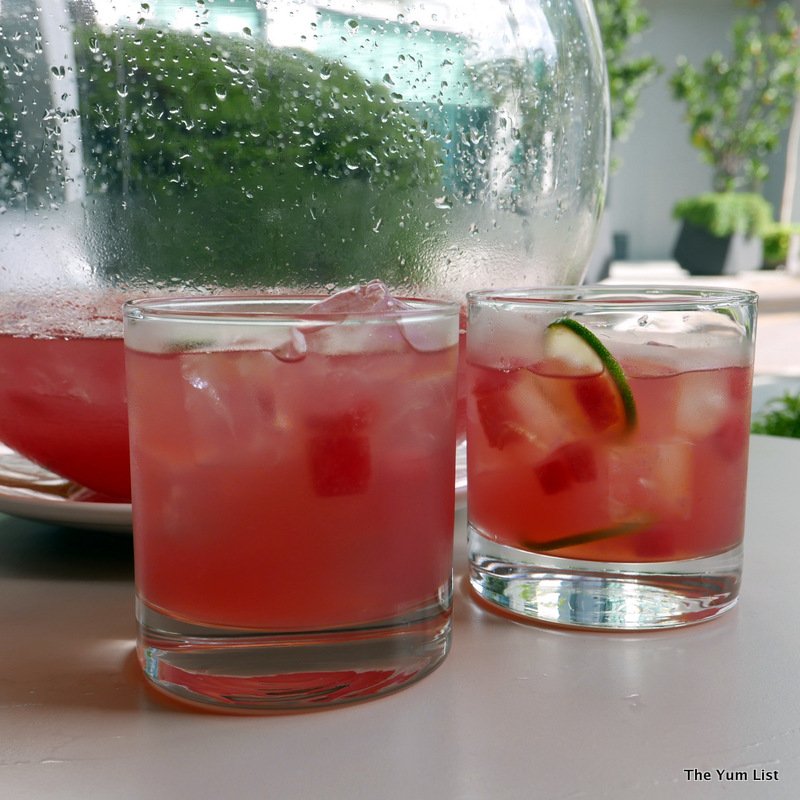 Our thirst nicely quenched, so we now try some small bites. The Salted Egg Yolk Chicken Popcorn (RM23) hits the spot. The chicken is moist and the salted egg yolk crust has an extra pop of flavour with some curry leaves.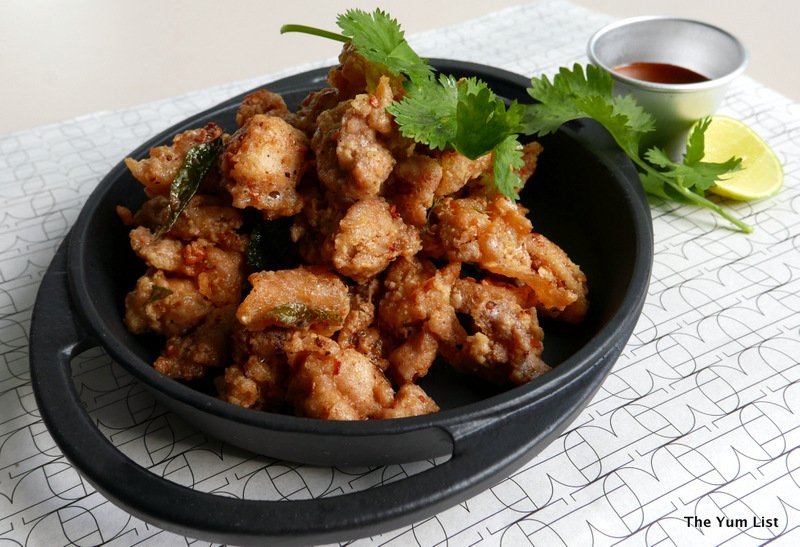 The Jalapeño Lamb Sliders (RM22) are a homage to the New York hotdog. Lamb sausages sit in a bun decorated with a spicy jalapeño sauce and a pickle relish.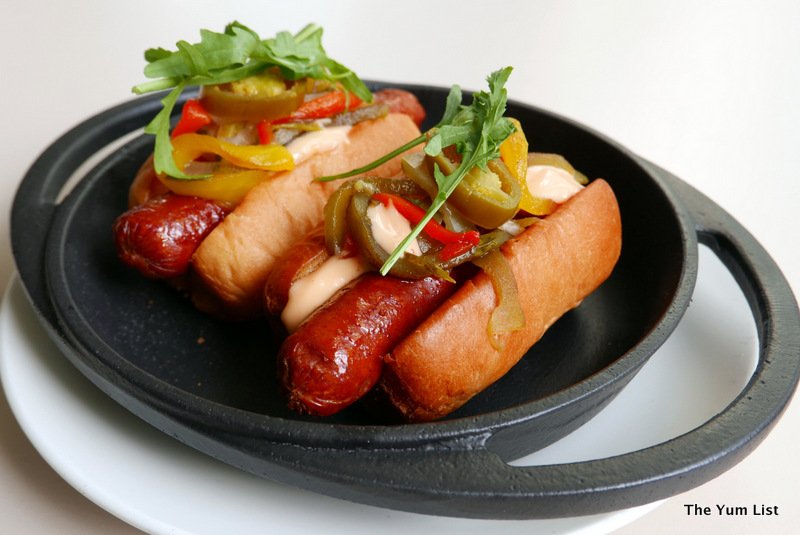 Moving onto larger plates, the St. Louis Ribs (RM59) is a huge portion of succulent meat that falls off the bone. It comes with sweet potato fries that are beautifully crispy, coleslaw and a house BBQ sauce. The meat from the ribs has so much flavour that the sauce isn't needed but if you are like me, I love an extra dipping sauce on the table.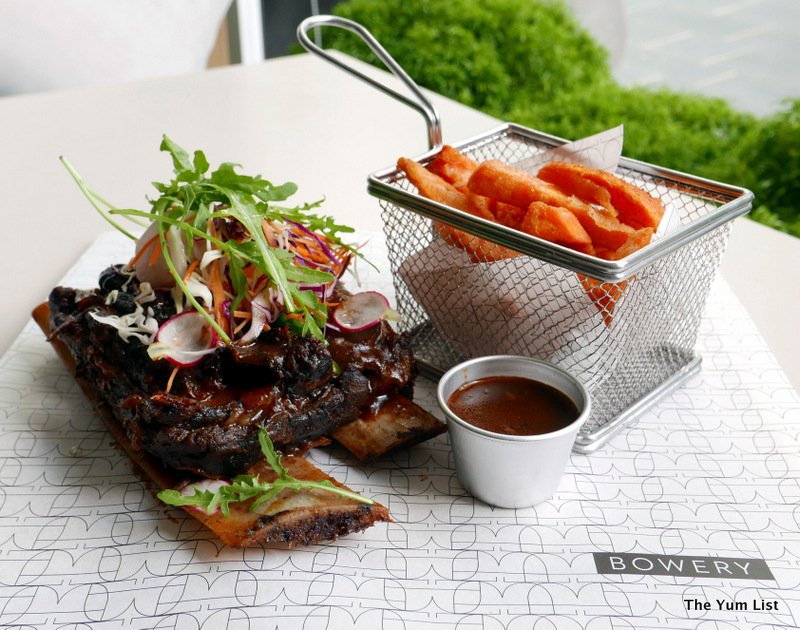 We then try the Lobster Mac and Cheese (RM59), which has a whole claw of fresh lobster made with a mountain of rich and creamy pasta bulking up the dish.  The chef doesn't skimp on the lobster making this dish great value for money and really tasty too!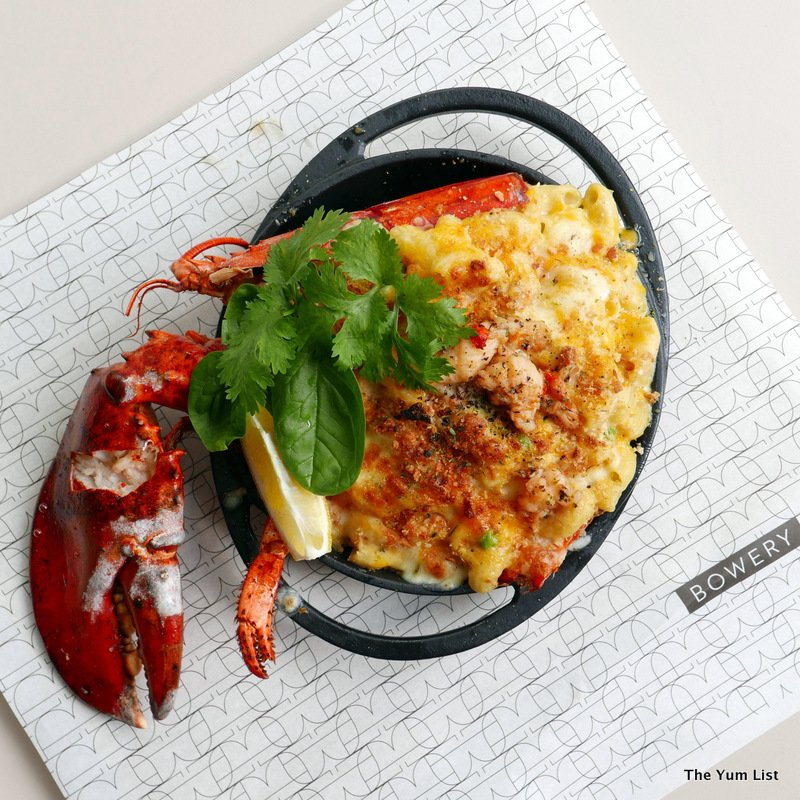 The Spinach and Ricotta Cannelloni (RM25) has generous amounts of spinach and a creamy béchamel sauce. The balance of flavour was just right for this dish. The pasta is house made too.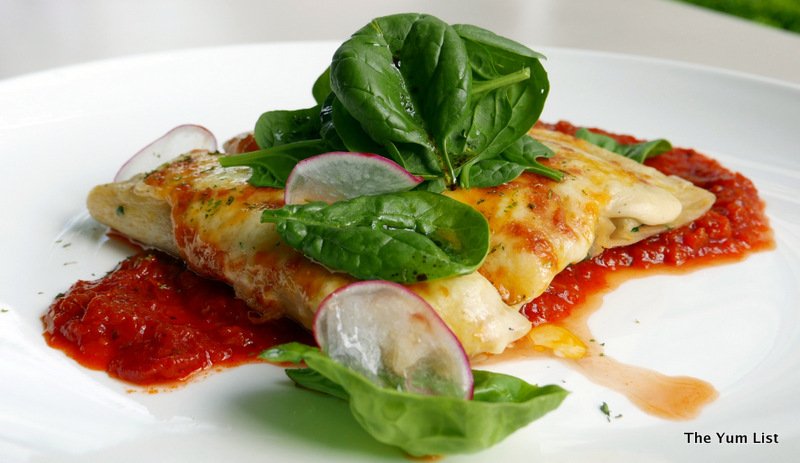 For a healthy option, the Buddha Bowl (RM26) is packed full of great ingredients.  Pumpkin, roasted peppers, chickpeas, cucumber, tomato and salad greens were served with a side of tahini maple dressing.  Although I love salads, I wasn't blown away by this dish but there are a variety of other salads to try out on the menu – worth a return visit to check out.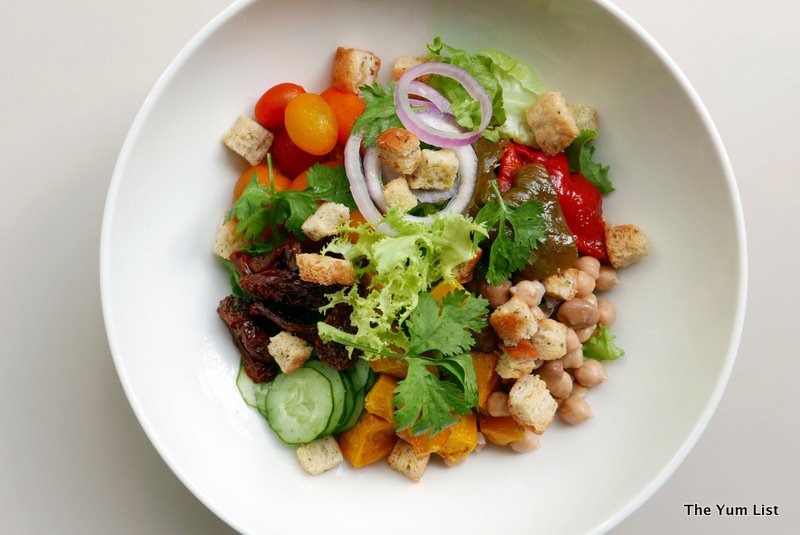 We just about had enough room for dessert and chose the Deconstructed Apple Pie (RM23),  a modern take on one of Monica's favourite sweets.  We both loved this – it's much lighter than a normal apple pie and has a touch of unusual flavours such as thyme to give it a twist.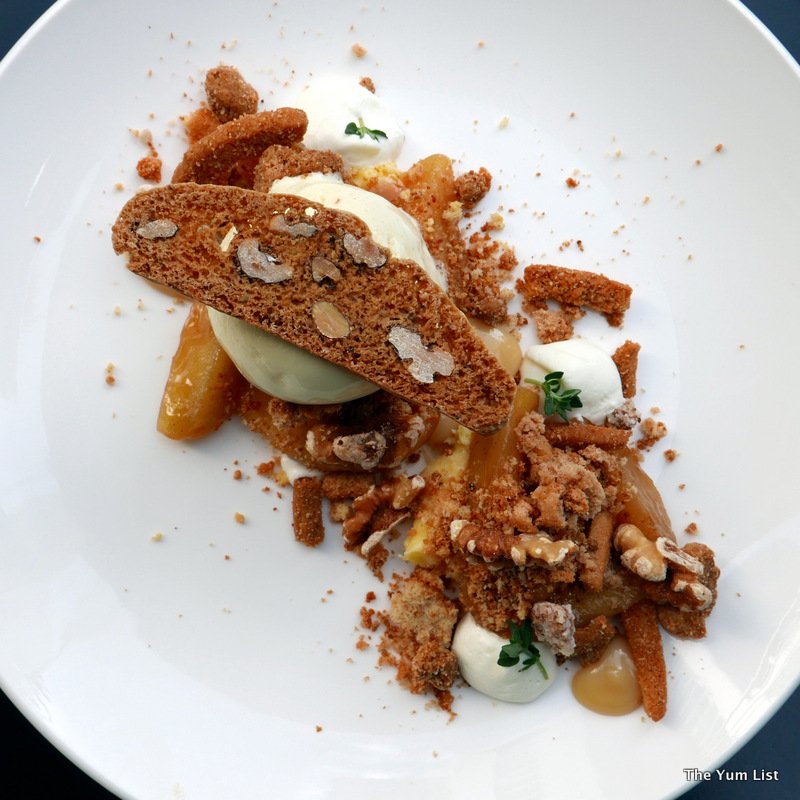 If you are looking for a more robust dessert to share, the Banana Tacos (RM23) is a great dish to choose. The crunchy taco is a take on a sweet cannelloni that has a nice contrast to the smooth cream cheese and chocolate crumble.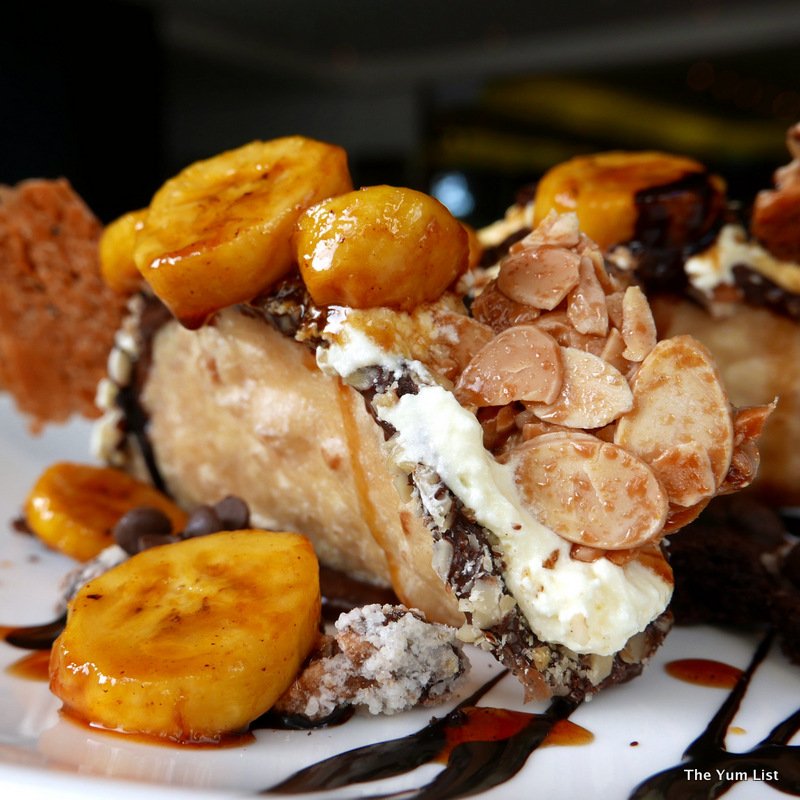 Reasons to visit:  the stylish New York atmosphere, fun cocktails made for sharing, American comfort food, tempting desserts!
Bowery Kitchen and Bar
Lot 35 Level G2, Publika Shopping Gallery
Solaris Dutamas
No. 1 Jalan Dutamas 1
Kuala Lumpur, Malaysia
+6 03 6211 4989
www.thebowerygroup.co
https://www.facebook.com/bowerykitchenbar/