A Culinary Journey Through Peru – No Passport Required
Words: Craig J Selby  Photos: Monica Tindall
Peru Mucho Gusto – a Peruvian Culinary Showcase is a special event hosted at The Library by The Ritz-Carlton Kuala Lumpur, in association with the Peruvian Embassy in Malaysia. Only available for a limited time, I was delighted to attend tonight's preview – with the culinary showcase being from the 26th of November to the 4th of December. Celebrating thirty years of diplomatic relations between Peru and Malaysia, this special menu pulled out all the stops with some exquisite dishes, and an excellent opportunity to learn more about a country that has been on my bucket list for many years – at least one step closer for me now.
With a culinary heritage dating back over 5000 years, Peru's traditions are amongst the oldest known today. With cuisine that centres around the use of ingredients such as quinoa, kiwicha, camu camu, and Peruvian aji chillies, we were in for an explosion of taste sensations – earthy with a kick! Flavour is everything for guest chef Carlos Pardo Figueroa, and he certainly delivered through this showcase. His passion for entertaining, making his guests feel at home through his cooking, and for embracing his distinctive cultural traditions come through in both his exquisite dishes, and in talking with him too.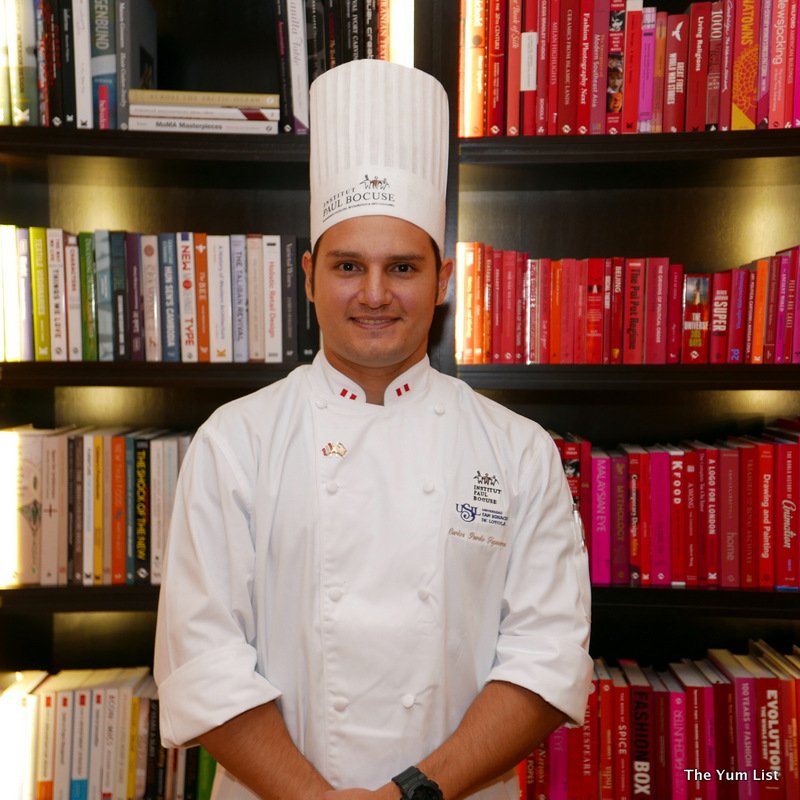 Our four-course menu started off with an amuse-bouche of octopus with olives. Monica looked at me with some great surprise as I cautiously bit into the octopus flesh, and slowly devoured the entire dish. I'm not one for seafood, and a few years ago, this would have freaked me out. But great flavour, a nice burst from the olive puree and diced tomato – definitely a way to get me hooked into seafood. The freshness of the ingredients combined with differing textures really appealed – this was quality and taste to boot.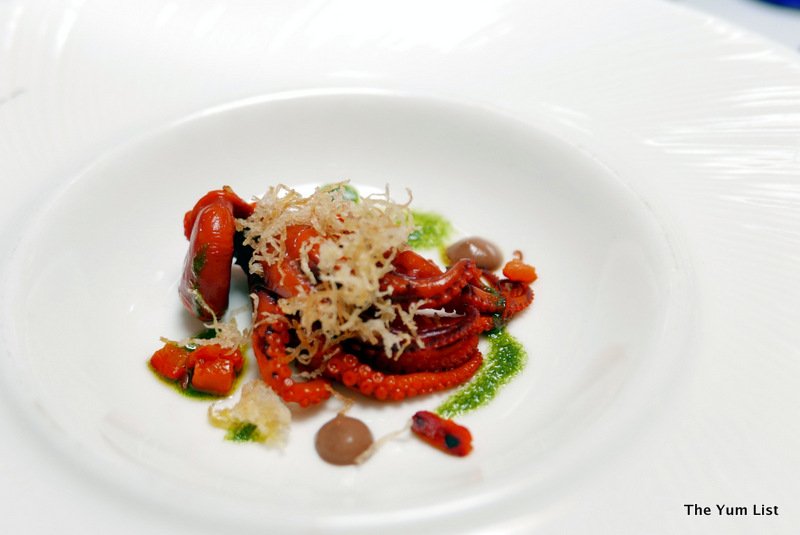 A trio of appetisers followed. Quinoa tabbouleh with balsamic and avocado mousse was exceptional. Grainy in texture, this tapenade-styled dish was a delightful start for this course. Add a little of the avocado mousse with every mouthful to soften the flavour – divine. Second, was causa rellena – avocado, tuna, and acevichado sauce. This morsel of fresh tuna, lightly cooked, offered a greater depth of flavour, mildly sour to the taste, and left me wishing for a another serving. Completing the trio was a white cream ceviche with brûlée sweet potato and corn – soft and mild, and a great end to this course. Combined, each sampling highlighted freshness, earthy ingredients, but developed in our palette as we progressed.
For the mains, three options are on the menu: Aji de gallina, a beautifully aromatic creamy-pulled chicken dish served over potato mash, with olive sauce, pecan, and Parmesan; Swordfish anticucho with cumin sautéed corn, grilled potato, and a Peruvian onion salad; and Huancaina risotto topped with a classic lomo saltado.
All three were beyond tempting, so we ended up sharing (in the interests of good journalism). The aji de gallina was creamy; shredded, pulled chicken was smothered in this most delicious light sauce. For maximum perfection, include the potato in each mouthful.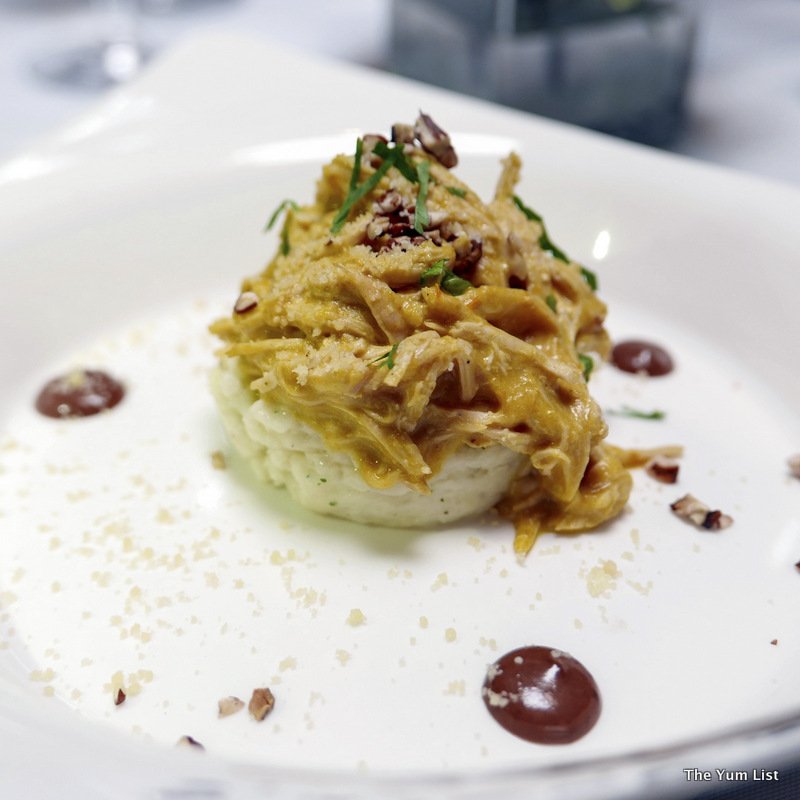 The swordfish, served on skewers, defied words. Resembling a rare steak (just how it should be, of course), three generous fillets of swordfish were lightly grilled. Their flesh firm, their taste, out of this world. Now I was glad we decided to share.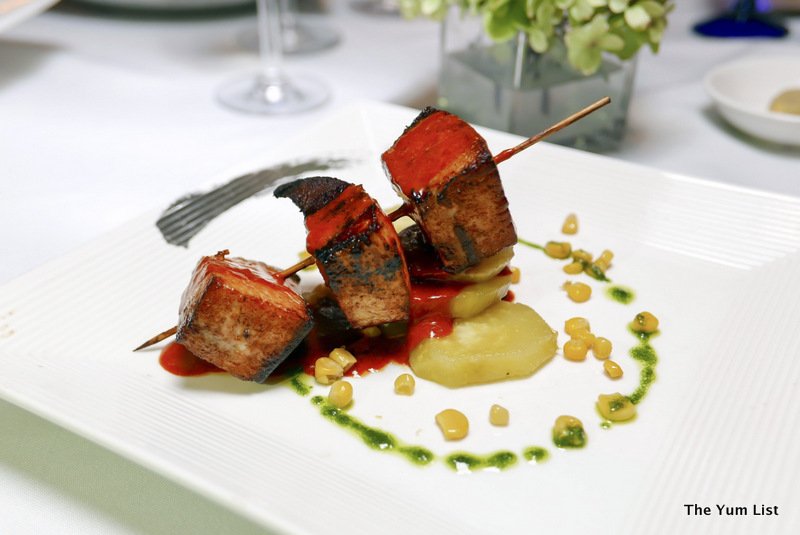 Both Monica and I agree though that the risotto a la Huancaina ticked all the right boxes for us. It turns out Chef has a little hint of Italian heritage too, so this fusion dish which embraces culinary techniques from both sides of his family tree, was simply mouth-wateringly good. A beautiful, classic, tender risotto, topped with marinated sirloin strips, with a rich Huancaina sauce. Yes, we wanted more. The melding of cultural flavours in this produced a stunning dish that will have me back for more.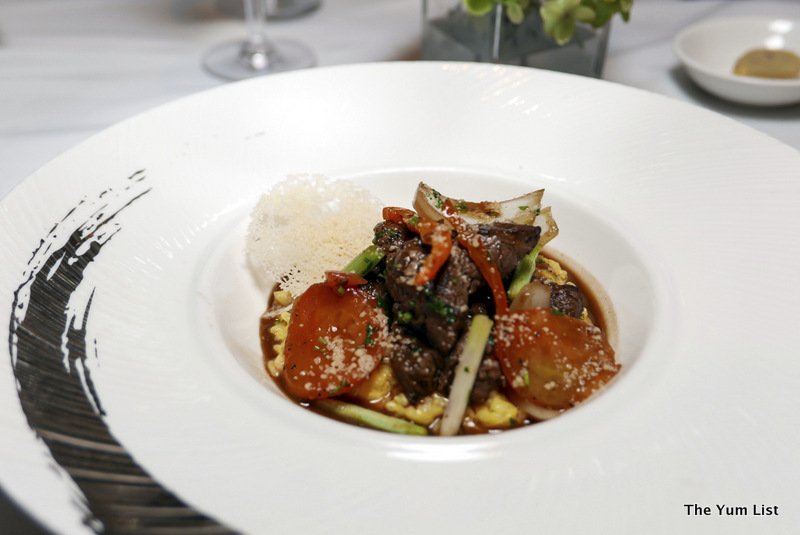 Keeping us refreshed during our journey, the national drink of Peru, Pisco, was served. Distilled from grapes, this spirit dates back to the sixteenth century, and the Pisco we enjoyed comes from Demonio de los Andres, the oldest vineyard in South America. The Library has three variants available for its diners – the classic Pisco Sour, which has a nice sharp flavour (Monica's choice). A few of these and you'll be struggling to walk. I opted for the passion fruit Pisco – slightly sweeter, but not overly so. It felt more like a cocktail than the classic, but believe me, was equally as powerful. Also available was strawberry Pisco – the sweetest of the three (and Caning's top pick.) We had both red and white wine too – but the passion fruit Pisco really stood out.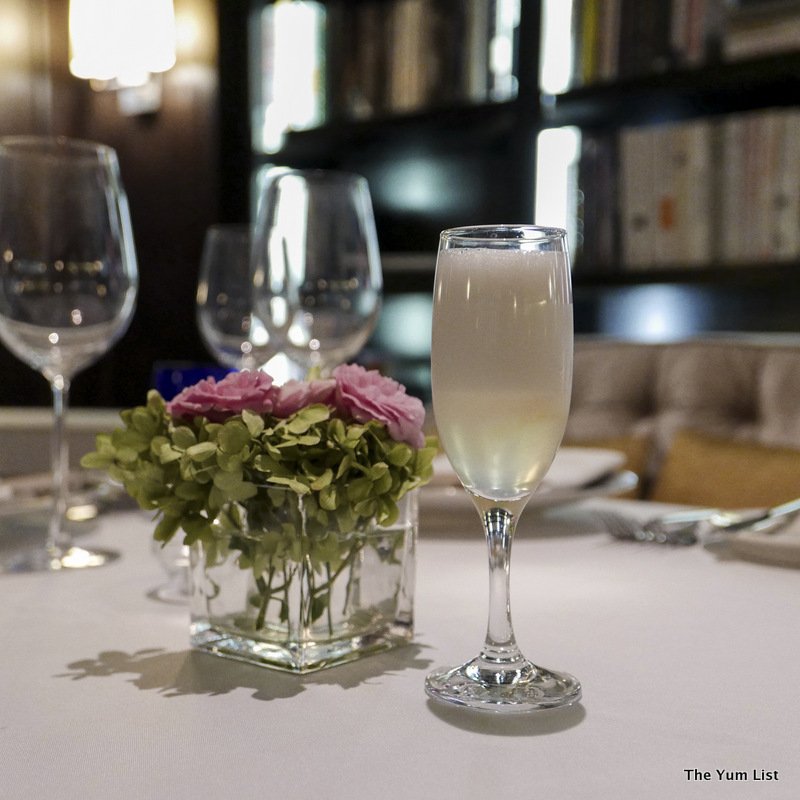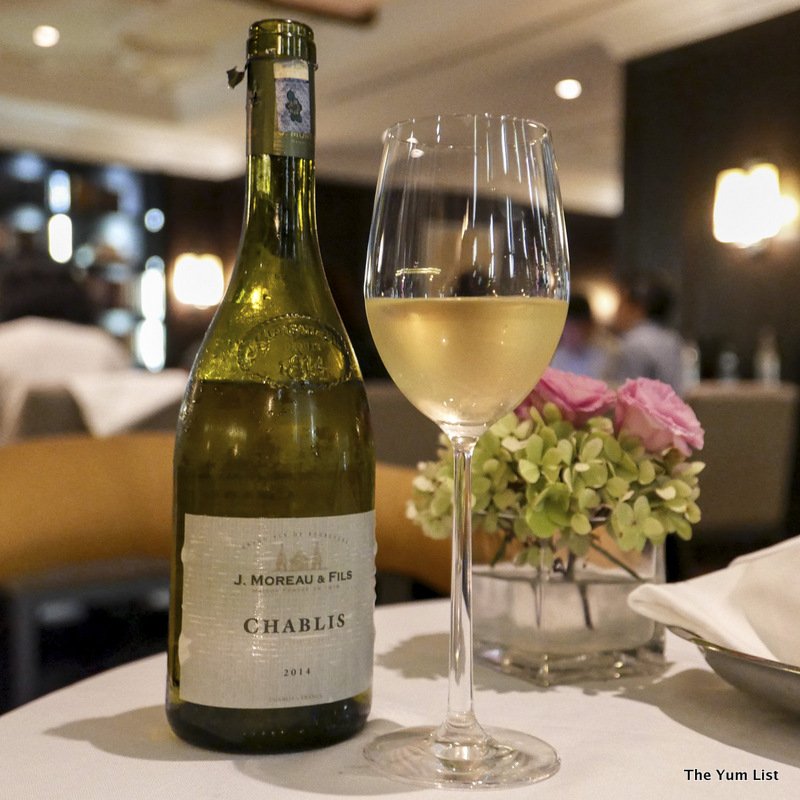 Concluding the showcase was rice quinoa pudding with purple mazamorra and glazed fruit. In keeping with the earthy tones of the meal, this dessert had a nice balance between the creamed rice, and the slow-cooked fruit combination, and the almost jelly-like mazamorra. This thin layer of slow cooked fruit puree can either be used to create a dessert or a beverage – I am glad they went for dessert. With prunes, pineapple, other seasonal fruit to infuse sweetness, this dessert offers far more complex flavour than one would expect looking at it. A delicious combination of earthy creamed rice with subtly sweet fruit – an excellent way to cap off our Peru Mucho Gusto!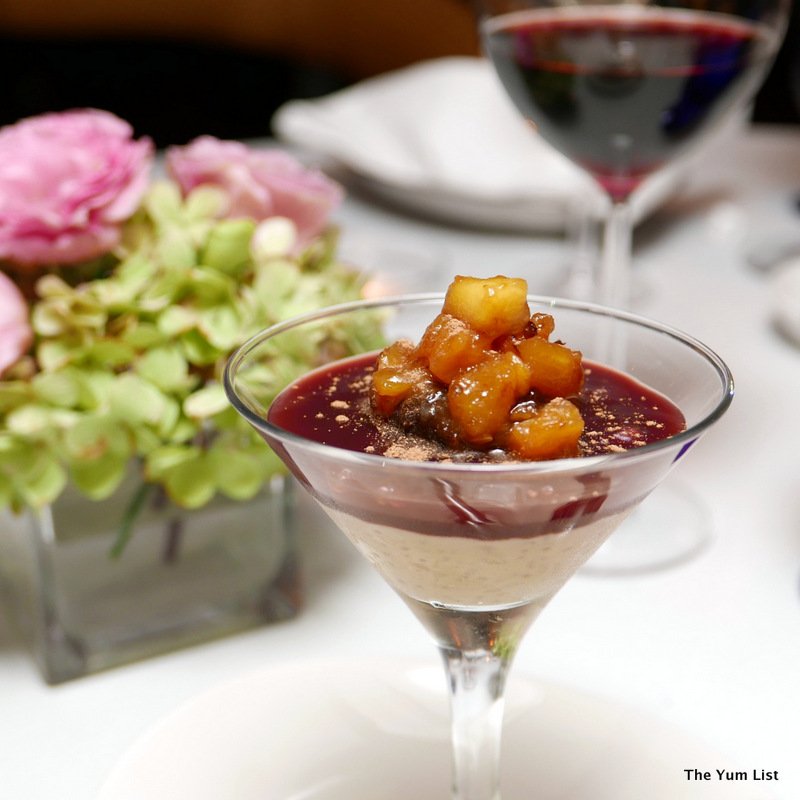 This especially curated four-course Peruvian dinner at The Library is priced from RM250 and the Sunday Roast from RM198. Dinner is available from 7pm daily throughout the promotion and Sunday Roast from 12 noon. Dinner and Sunday Roast are served at The Library.
I do hope you enjoy this culinary journey as much as we did!
Reasons to visit: a chance to try one of the world's most-prized culinary sensations without the cost of a plane ticket; all dishes were delicious but for the mains, the risotto and beef is a must order!
The Library
The Ritz-Carlton Kuala Lumpur
168 Jalan Imbi
55100, Kuala Lumpur
Malaysia
+ 60 3 2142 8000
www.facebook.com/RitzCarltonKL
www.ritzcarlton.com