Patricia Podorsek     Monica Tindall
Perhaps better known for its hopping nightlife, the newly opened TREC KL also brings al fresco dining to the city during the pleasant hours of the early evening. Most prominent among the restaurants along the pedestrian strip lies Supperclub KL, a Western fusion restaurant with great vibes, delicious seafood, and a swing!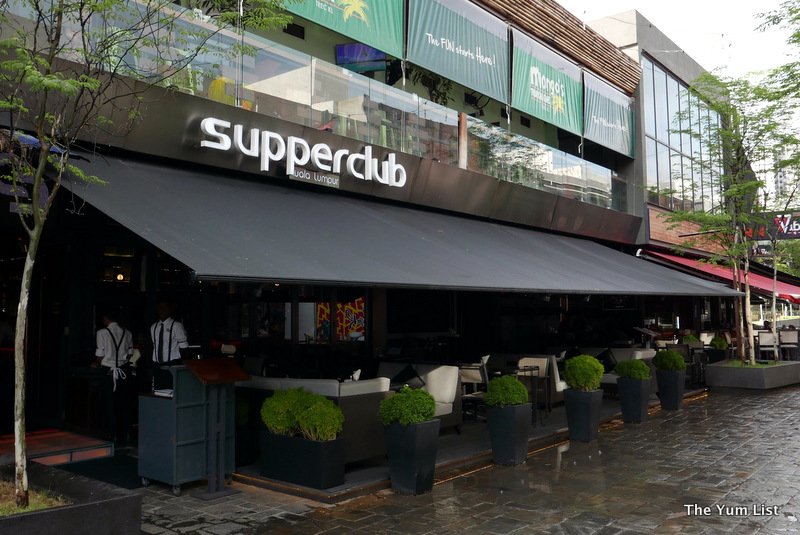 With the temperature cooling and a long day behind us, a cocktail was certainly on our minds as we sat down. The bartender recommended the Clover Club (RM32/38), a pretty raspberry and gin concoction made with fresh lemon. Pink drinks tend to be overly sweet in my opinion, but in this case, the bartender balanced the natural sweetness of the fruit with the edgy juniper of the gin in a cocktail that went down just as fast as it was beautiful. Equally attractive was the Passionfruit Martini (RM28/32), a smooth trip of vodka to the tropics in one elegant glass.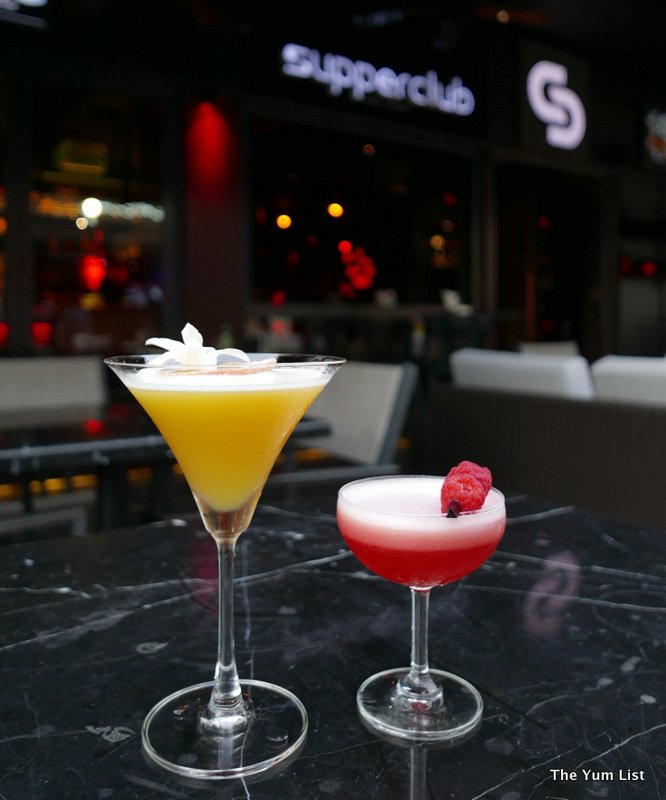 The drinks menu also boasts a nice variety of reds and whites from France, Italy, and Oceania, as well as more than a dozen bottled beers. But the most fun on the list are the Oyster Shooters. In one cool slurp, Smirnoff goes down with a little cocktail sauce, lemon, black pepper and a super tender fresh oyster.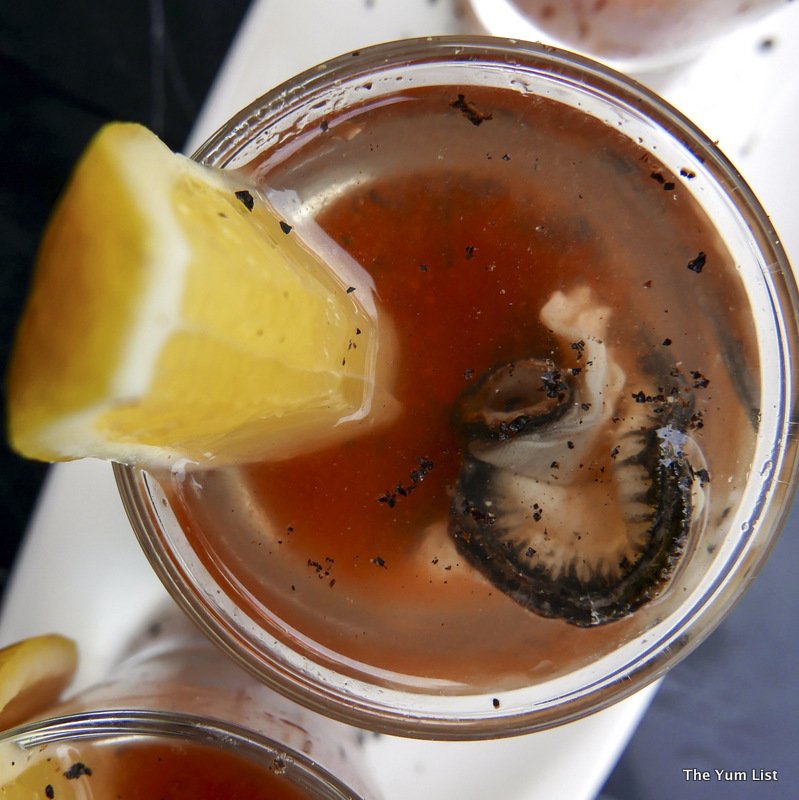 Oyster lovers can continue the gorge with the Deep Fried Oyster Poppers (RM36). Tender oysters are battered and served in their own shell, at the bottom of which lies a bit of sauce. A little soy, a little sake, and a little chili bring a lot of flavor to the seafood.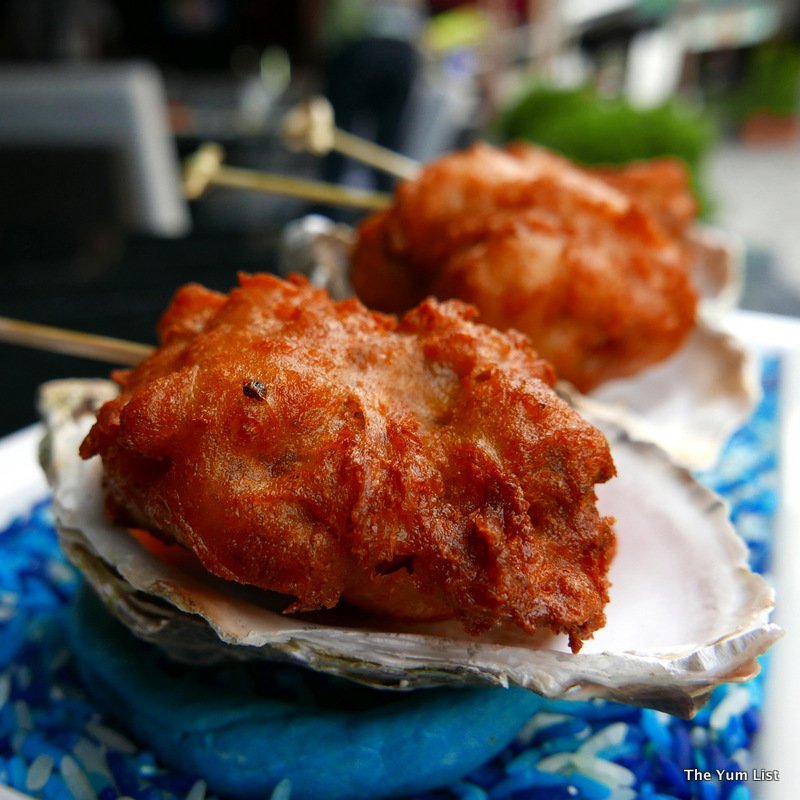 Appetizers kept flowing with the Salmon Bruschetta (RM36). Tidy mounds of smoked salmon top slices of baguette for a tasty mouthful that ends with the lovely pop of roe.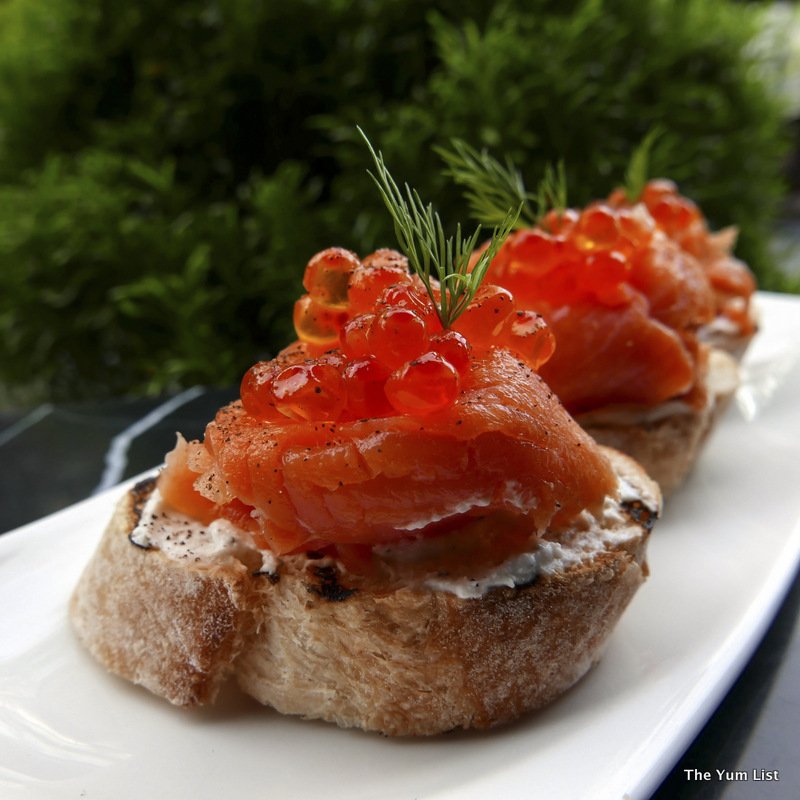 As an American, I'm a bit of a purist when it comes to guacamole, but I was very pleasantly surprised by what happens to avocado when you toss in bits of fresh salmon. (I suppose the Japanese had this figured out decades ago). With overtones of lemon and lots of garlic zip, this creamy concoction retains some texture in the chunks of avocado and pearls of black caviar on top. Served with a basket of toasted baguette, this is not your typical Tex-Mex, but a surprisingly fresh and substantial starter to share with friends.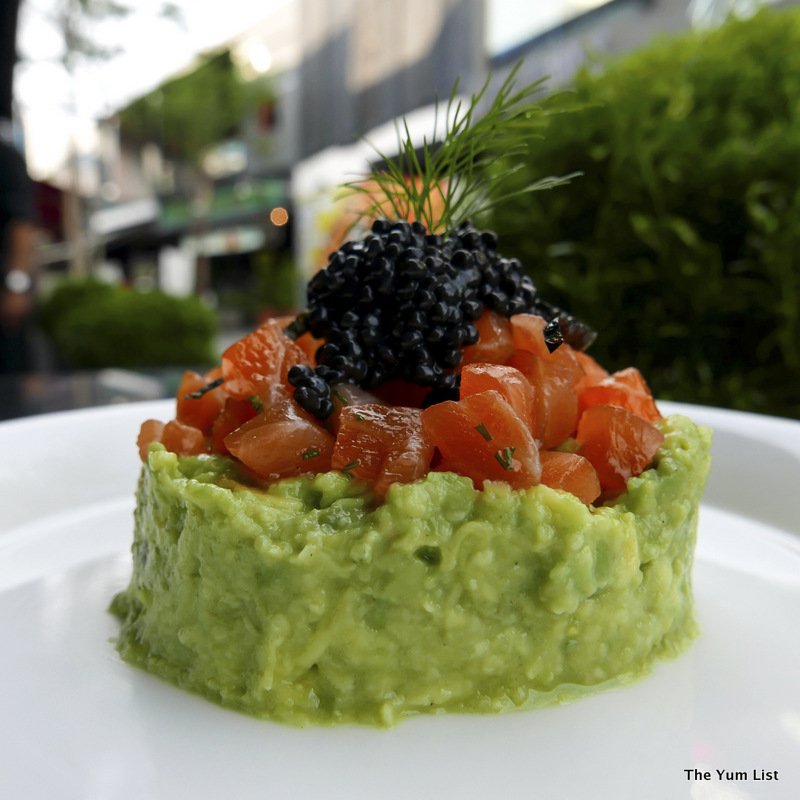 Veggie-lovers need not despair about the seafood focus of my descriptions so far. Supperclub KL's menu offers plenty on the lighter side, including the elegant and simply dressed Grilled Eggplant with Ruffalo (RM32). Thin slices of aubergine are rolled around fresh mozzarella and drizzled with homemade pesto into tidy packages.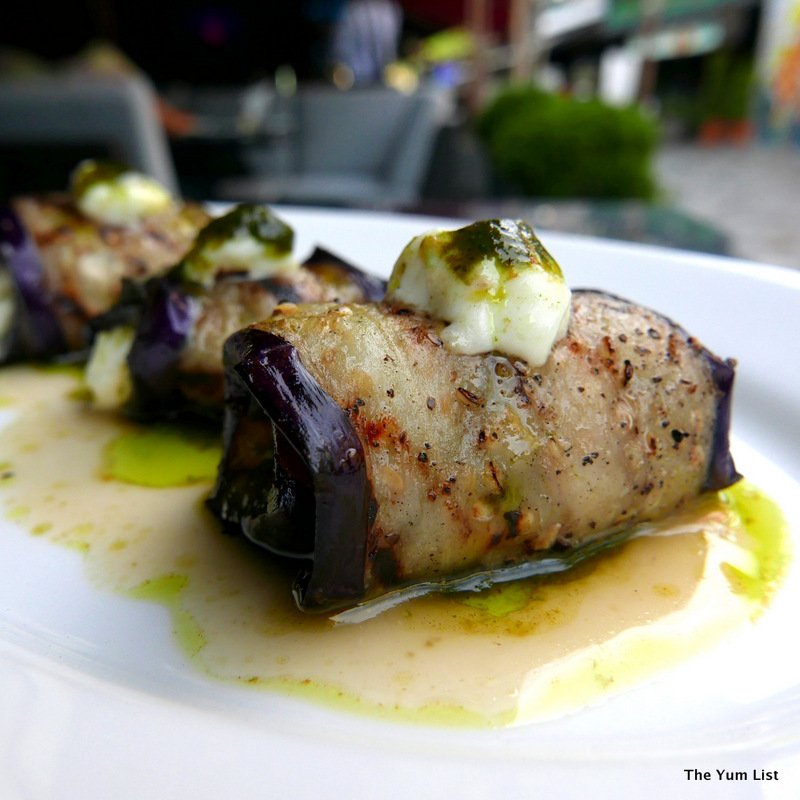 Supperclub KL's Seafood Risotto (RM38) is a sticky tomato and paprika dish loaded with clams, squid, mussels, and octopus. Crowned with a giant grilled prawn, you will feel like you should be hearing crashing waves behind you, and not the blare of urban traffic.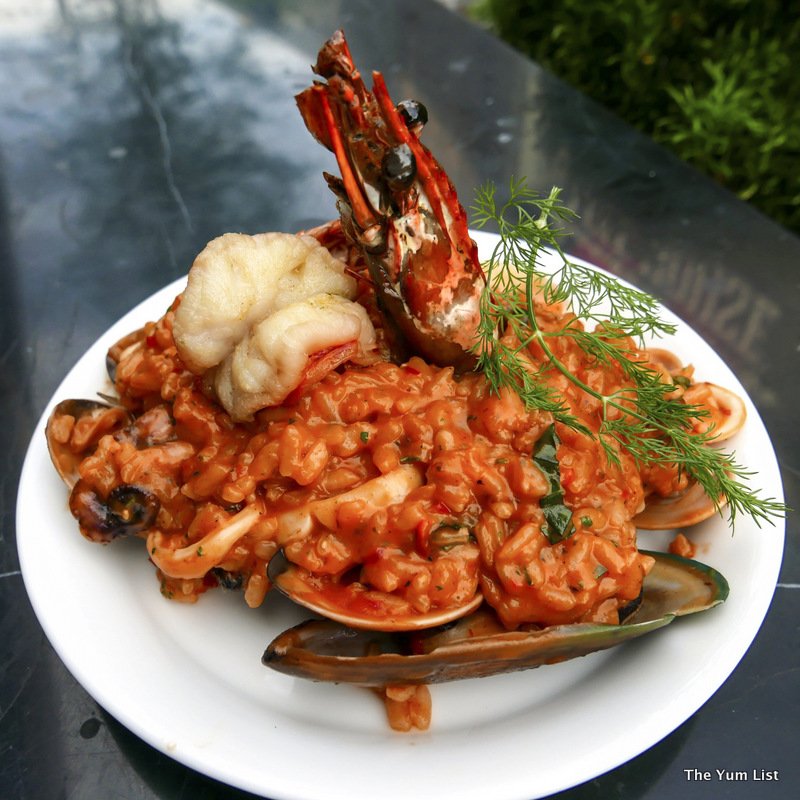 Garlic-lovers should try the Squid Ink Tagliatelle (RM46). Here, tender scallops are tossed with broccoli, cherry tomatoes, and black pasta for a well-endowed plate underwritten by the sweet flavors of garlic and parsley.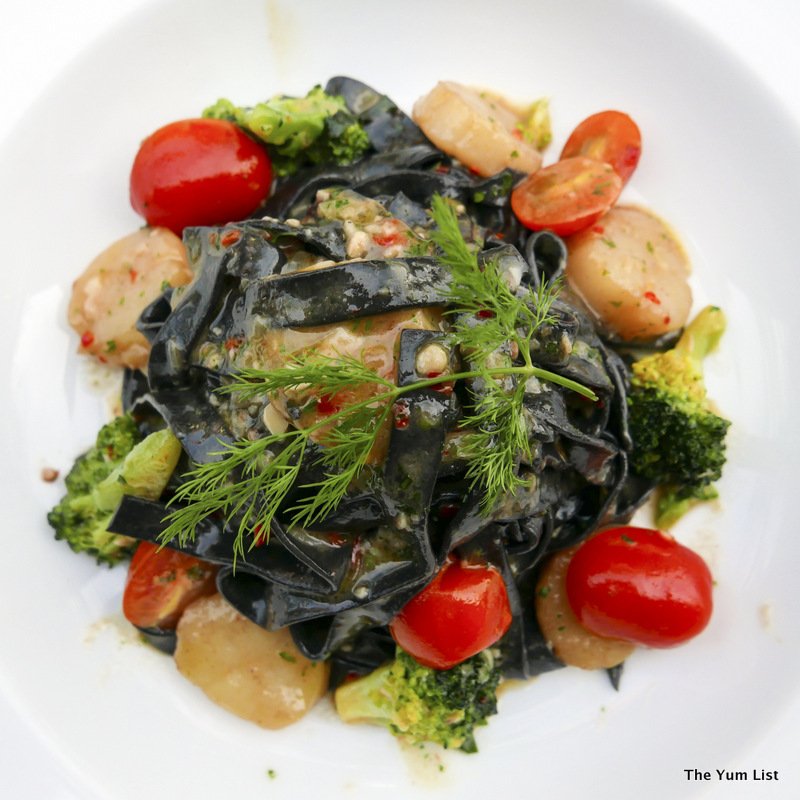 Carnivores will flock to the Australian Rack of Lamb (RM72). Three tender and meaty chops are served with a choice of sides and garnished with grilled vegetables. We tried the black pepper sauce and found it a zippy enhancement to the meat.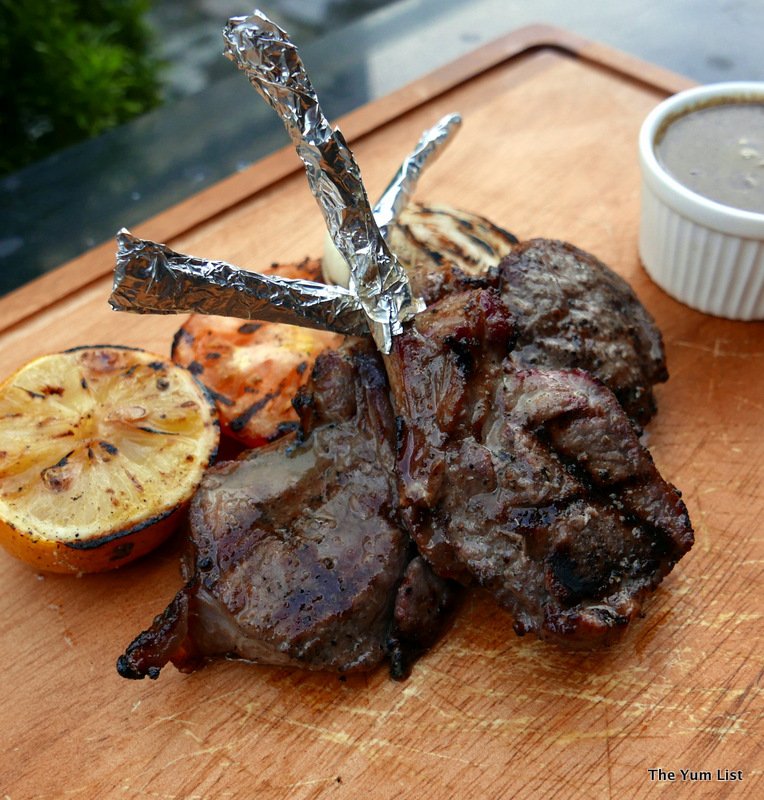 Most impressive is the sight of Half Fresh Lobster (RM168) on the menu, not common fare in KL. With a choice of roasted tail or broiled claw, the informal presentation is a good disguise for the rich flavors of this plate.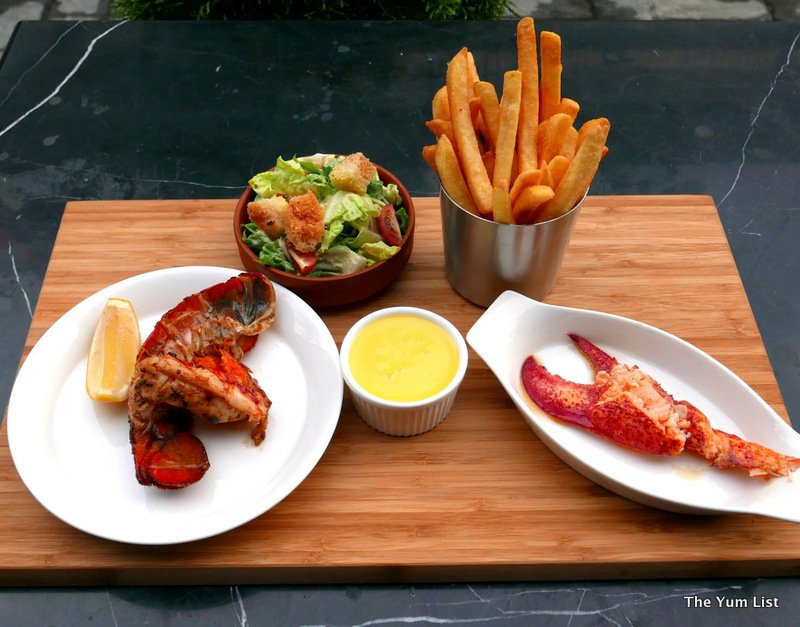 No meal is complete without dessert, and our hosts endowed us with our old favorites, Creme Brulee and Tiramisu. Rich and creamy both, these are well-made sweets by chefs who know their trade.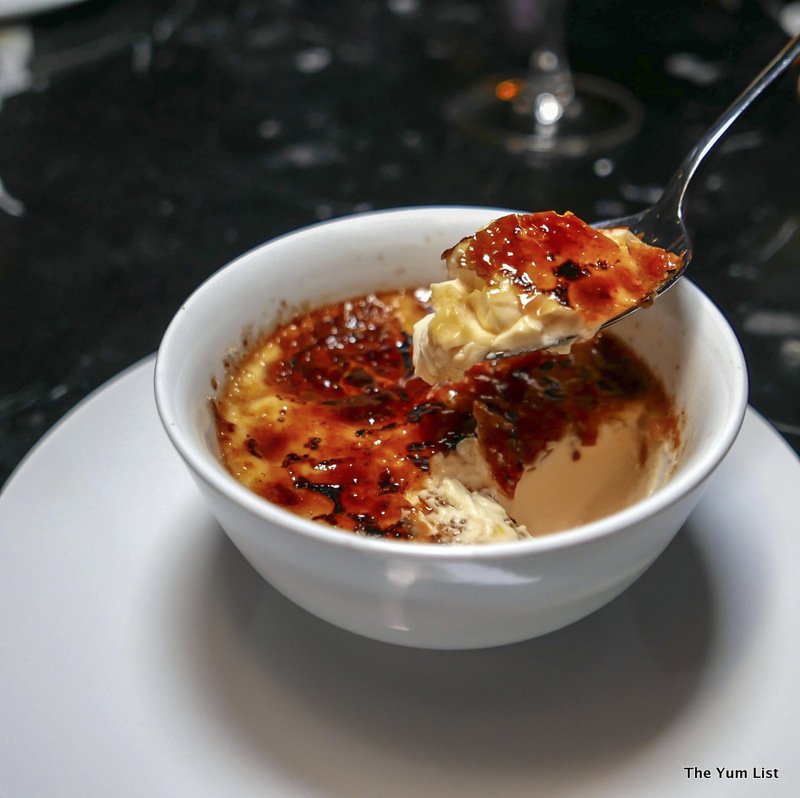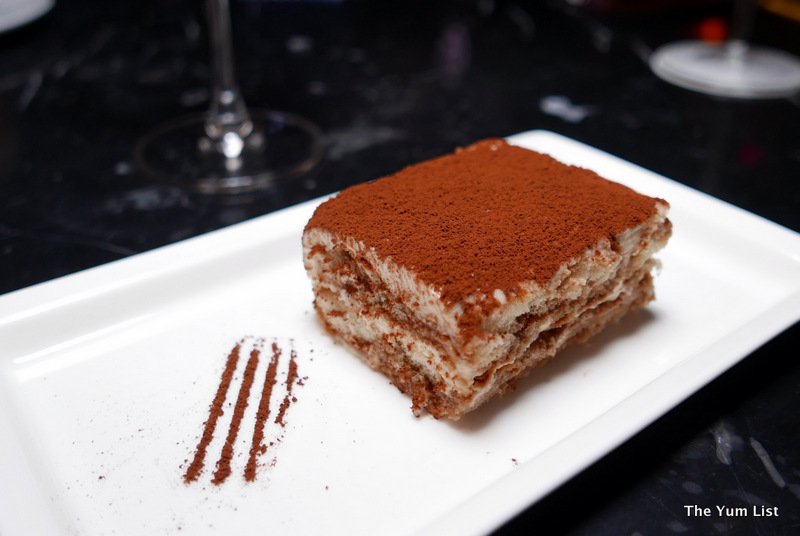 TREC KL is a terrific destination for entertainment in the city. Comedy clubs, patio bars and other nightlife can begin with a delicious and high-quality meal from Supperclub KL. And for those of us with a more mundane lifestyle, we can enjoy the al fresco food and the open-air venue as well.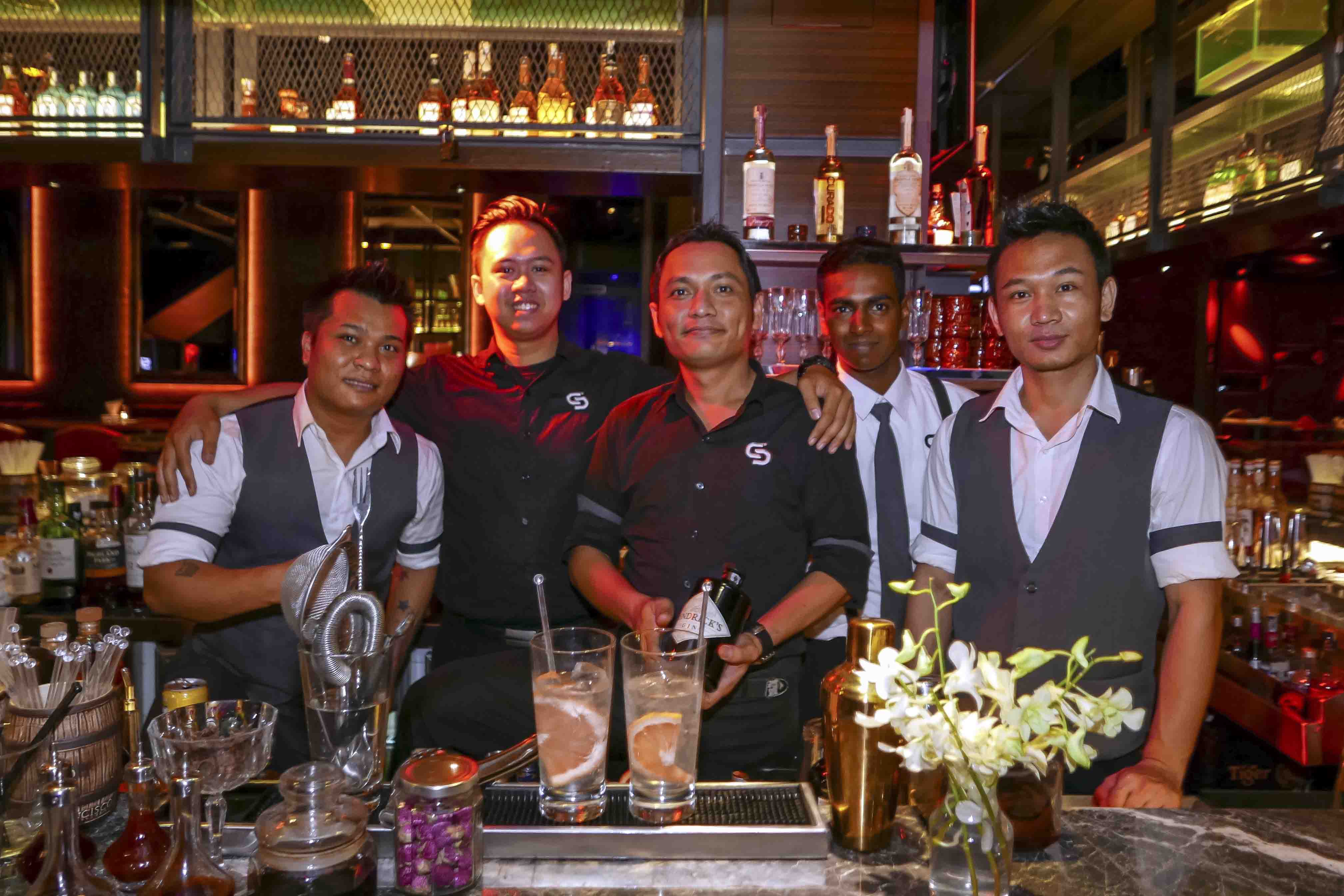 Supperclub KL is open daily from 5:00pm until 3:00am, transforming into a nightclub after the dinner crowd winds down.
Reasons to visit: A good array of seafood from oysters to lobster; a pleasant outdoor venue for evening meals; friendly and attentive service; some pretty cocktails too!
Supperclub KL
Lot 12-14, TREC, Electric Boulevard, Jalan Tun Razak
50400 Kuala Lumpur
+603-2110 0866
[email protected]
www.supperclubkl.com