Goodness knows most of us are running short on time as 2016 ends. Seems everyone (work, family and social) wants to squeeze in 'just one more' thing before the close of the year. Hosting a get-together is recognized effort, but even attending social gatherings (at least in my upbringing where you should always bring something for the host, or contribute to the meal in some way) can add to the list of things to do.
And, I don't know about you, but it strikes me that the only time I have to go shopping, is the only time everyone else has to go shopping too. Sunday afternoons in my local grocery store are overly crowded and accompanied by long queues. Hence, online delivery providers have been the saving grace for me many times.
One in particular that I rely upon regularly is Bottega Mediterraneana. This chef-owned service brings the best gourmet products from Europe directly to your door. Previously the business only supplied to the best restaurants and hotels in Kuala Lumpur, but as of last year they expanded their services and now regular folk have access to high quality products too.
All they need is a day's notice and orders can be made over the phone or online. I like that cold cuts and cheeses are vacuum packed so that I can order in advance and not have to worry about the quality being effected if I'm not planning on using the goods for a few days.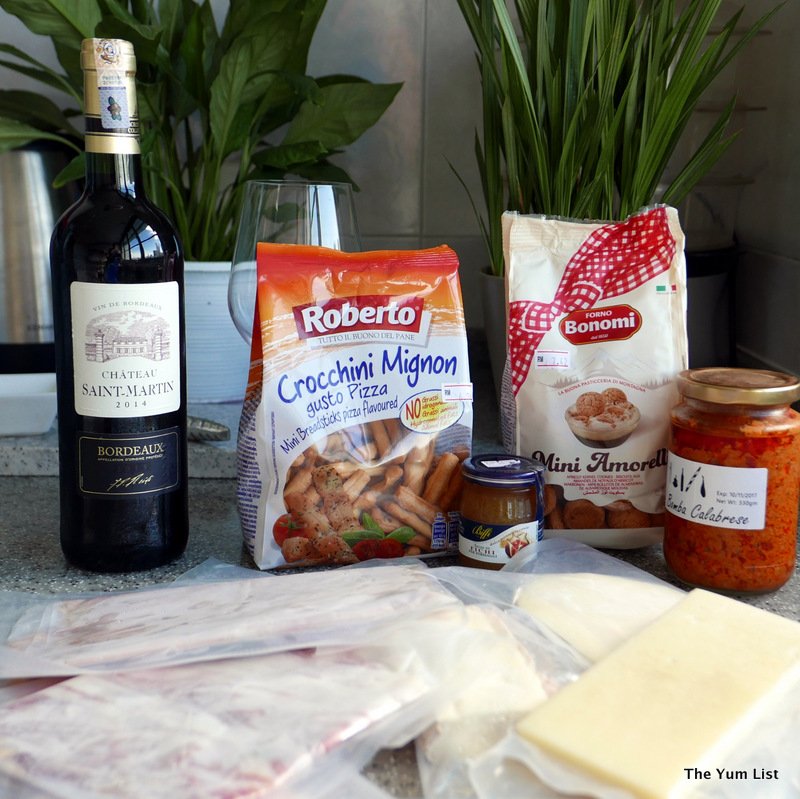 For me the highlight of Bottega Mediterranea is the range of cheeses and cold cuts supplied. The fact that they can be ordered in quantities as small as 100 grams, which enables me to create a lovely platter with good variety, is a bonus too. Here are some of the goods we put together for a recent catch-up with friends.
Cold cuts ordered were 120 gram portions, so you can see that five different types of charcuterie made a lovely collection: Iberico Ham, Porchetta, Mortadella, Pancetta Coppata and Salame Contadino.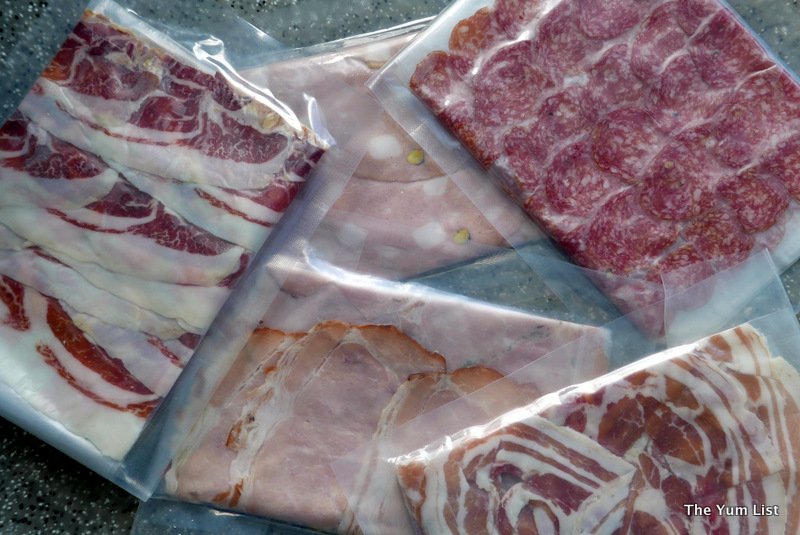 Gorgonzola Cheese, Taleggio, Provolone and Pecorino Romano made up another enjoyable plate. I added some dried fruit and nuts, and Bottega Mediterranea's Biffi Fig Chutney and pizza flavoured Roberto Mini Breadsticks as tasty accompaniments.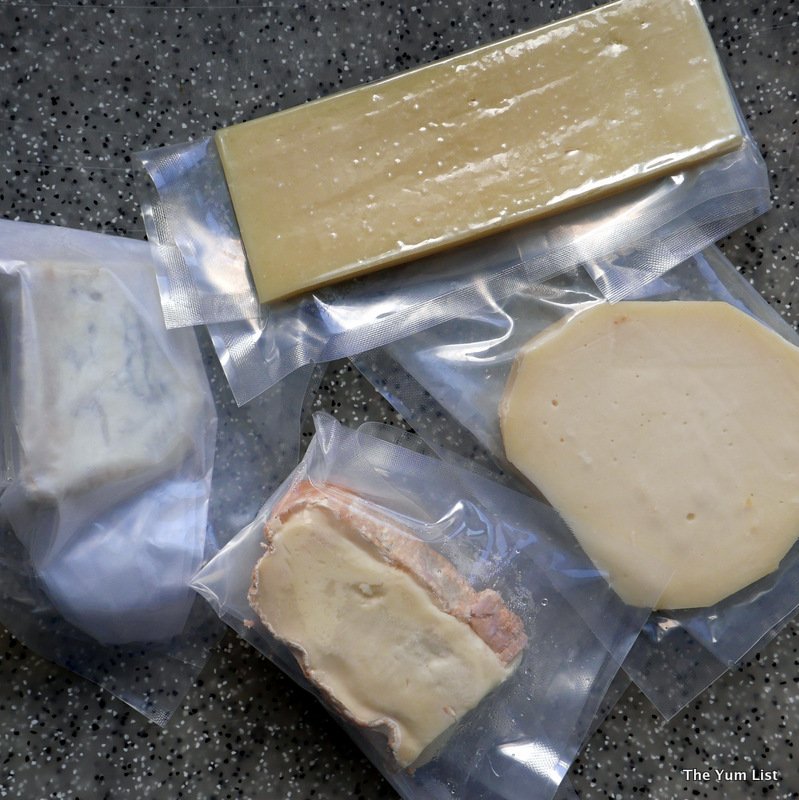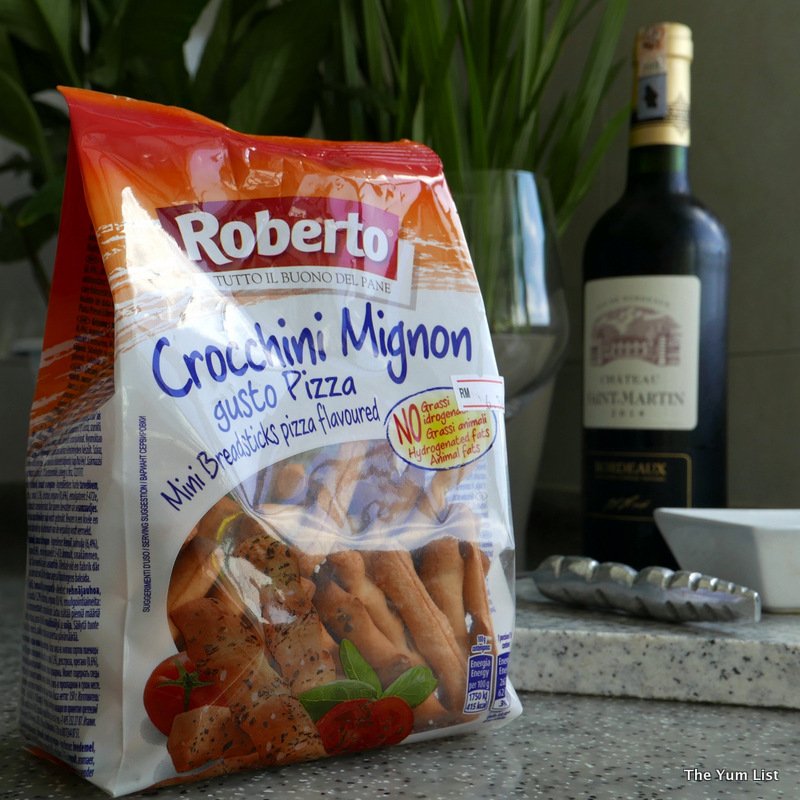 A jar of Bomba Calabrese was also in my order. This Italian hot spread sauce is sometimes known as the 'love bomb' and does well in pasta, but can add a bit of excitement to many dishes. I like it spread across fresh crusty baguette with a small piece of soft white cheese and a basil leaf – yum!
No Italian spread would be complete without some wine, and the recommended drop for my cheese and charcuterie selection is a Bordeaux red from Chateau Saint Martin. Juicy dark fruits, a refined structure and notable mineral finish go particularly well with the spice of the meats and more mature cheeses.
Lastly, a sweet bite is found in the Amorelli Bonomi. These fragrant apricot almond cookies are just the right size for a sweet conclusion, and go fittingly with a cup of coffee to end a meal.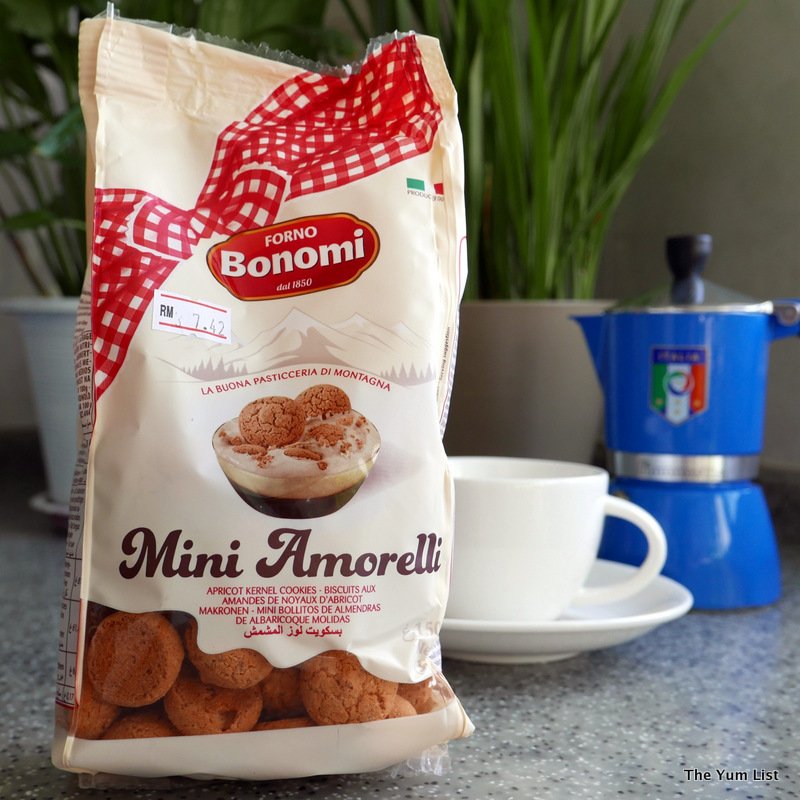 Reasons to order: high quality goods delivered to your door!
Bottega Mediterranea
1 Jalan Ceylon
Bukit Bintang
50200 Kuala Lumpur
Malaysia
+60 3-2070 4222
www.bottega.my
Home Delivery: Order minimum 1 day in advance, delivery the next day.
Free Delivery with minimum order of RM100 and above, Klang Valley area.
Opening hours (Deli & Cafe)
Monday-Saturday: 10am-8pm
Closed: Sunday and selected PH
Orders can be made:
1) Phone: +6 03 2070 4222
2) WhatsApp: +6 0 17616 7621
3) Fax: +6 03 2070 4223
4) Email: [email protected] / [email protected]
5) Order Form on the website