Words: Shaun Humphries    Photos: Monica Tindall
It's not easy for a Canadian to get into the Christmas spirit in Malaysia. Rain, humidity and sweat just don't cut it. I need snow, wind chills and frost bite to get in a festive mood.
However, with decorated trees popping up around KL and Jingle Bells wafting through loudspeakers, my brain has slowly switched into holiday mode. And our recent visit to The St. Regis Kuala Lumpur for a tree lighting ceremony and to sample some of their Christmas treats, put me in the right frame of mind.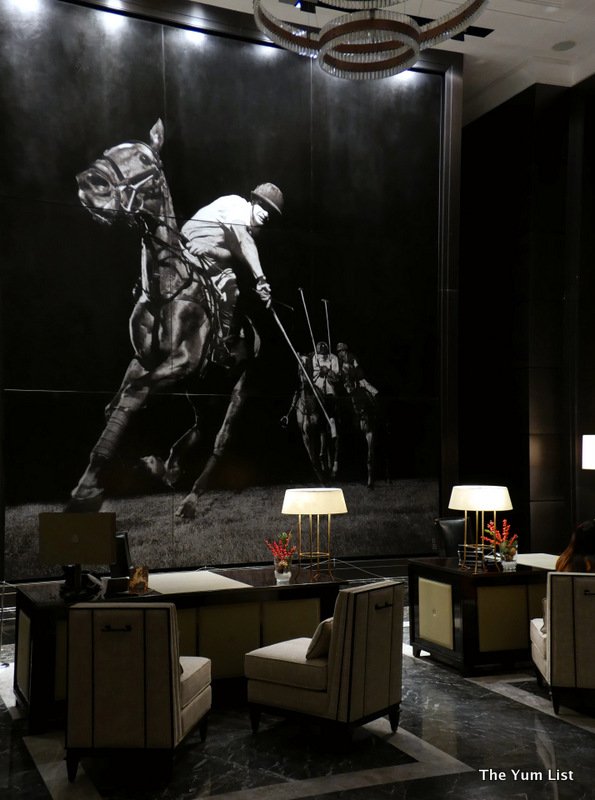 Greeted by an 18-foot, perfectly decorated Christmas tree, a sweet sounding choir singing carols and a glass of Veuve Clicquot, I felt like good old Saint Nick himself (who actually happened to be there too – snapping pics with a couple elves).
As it was my first visit to The St. Regis Kuala Lumpur, my eyes were quickly drawn to the gigantic Bolero horse sculpture in the middle of the dining room. While the big fella wasn't lit up like the tree, he did seem to fit right in with all the festivities.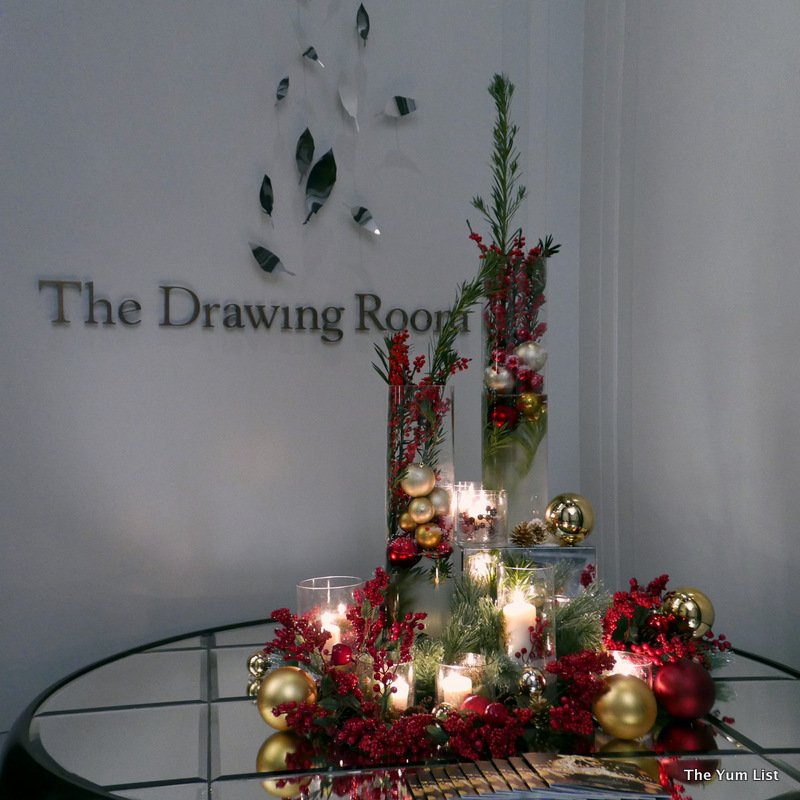 With the tree lights sparkling and the Champagne glasses emptying, it was time to sit down for the Festive Afternoon Tea (RM188 net per person or RM268 with a glass of Veuve Clicquot). Featuring a wide variety of bite-sized savoury canapes and sweet treats, the tea is the brainchild of The St. Regis Kuala Lumpur's pastry chef, Fodil Baghal.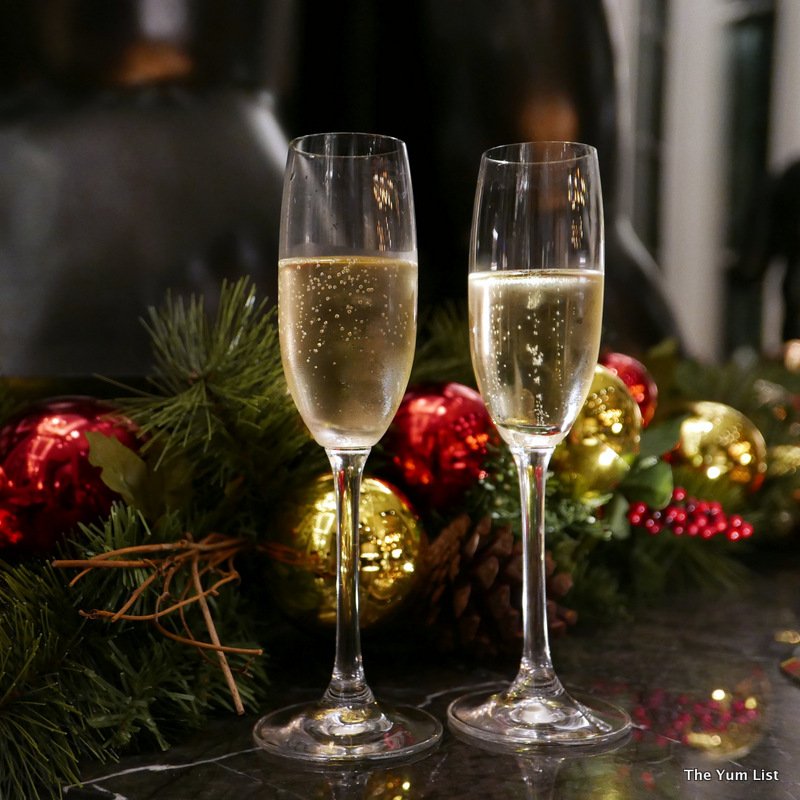 A recent arrival from Dubai, the French-born Chef Fodil's main goal for the tea was to create something fun, simple and fresh.
"It's Christmas and everyone is in a friendly, happy mood, so I wanted to match the food with the mood," said Chef Fodil, "Nothing too complicated. Just food that is delicious and fun to eat and share."
As we sipped on our refreshing Golden Wedding Tea (one of seven teas available), the parade of appetizers started arriving at our table. The Poached Chicken with cranberry chutney on rye bread and the Brittany Blue Lobster on soft bread were two of my favourites. Both were easily devoured in two bites and were subtle in both taste and texture.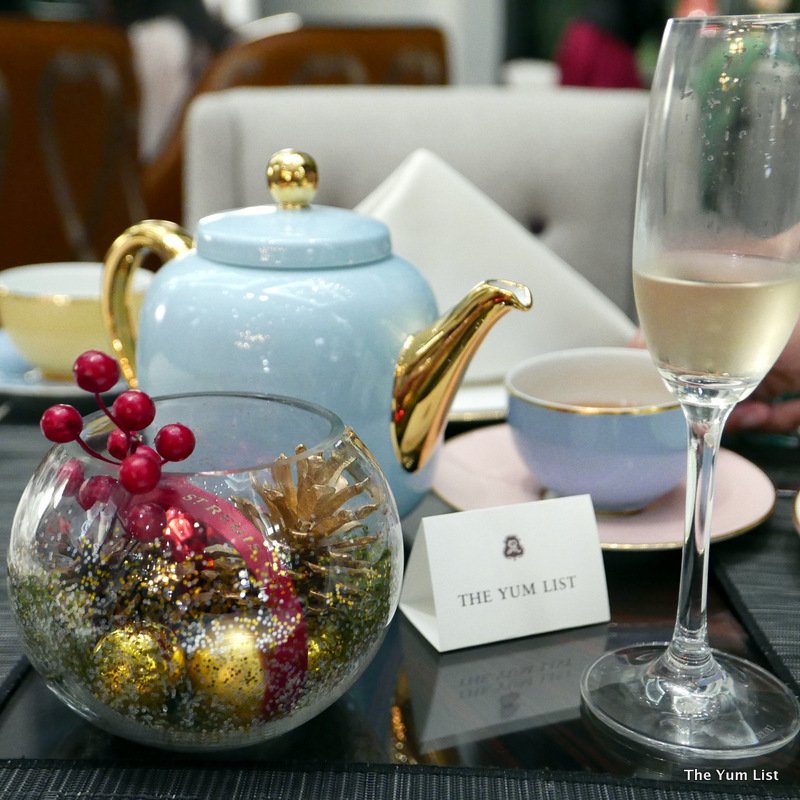 Other tasty nibbles included the Marble of Foie Gras with five spices on toasted brioche and the Black Truffle Quail Egg Mimosa. I could have easily ate an entire plate of any of these savoury treats, but I needed to save room for the tempting tiered dessert tray – which just happened to be accompanied by our very own strawberry chocolate fondue fountain.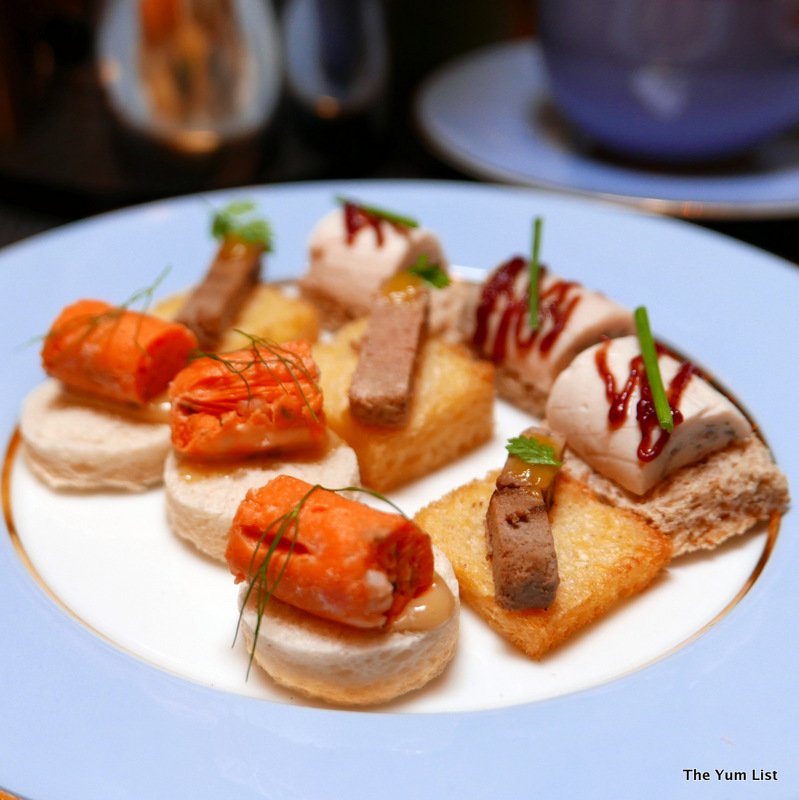 Bypassing all the delectable cakes, scones and tarts, Caning dove right into the chocolate fountain with his spoon. A veteran move if I've ever seen one. Monica and I opted for dipping a strawberry skewer, which also worked out nicely for us.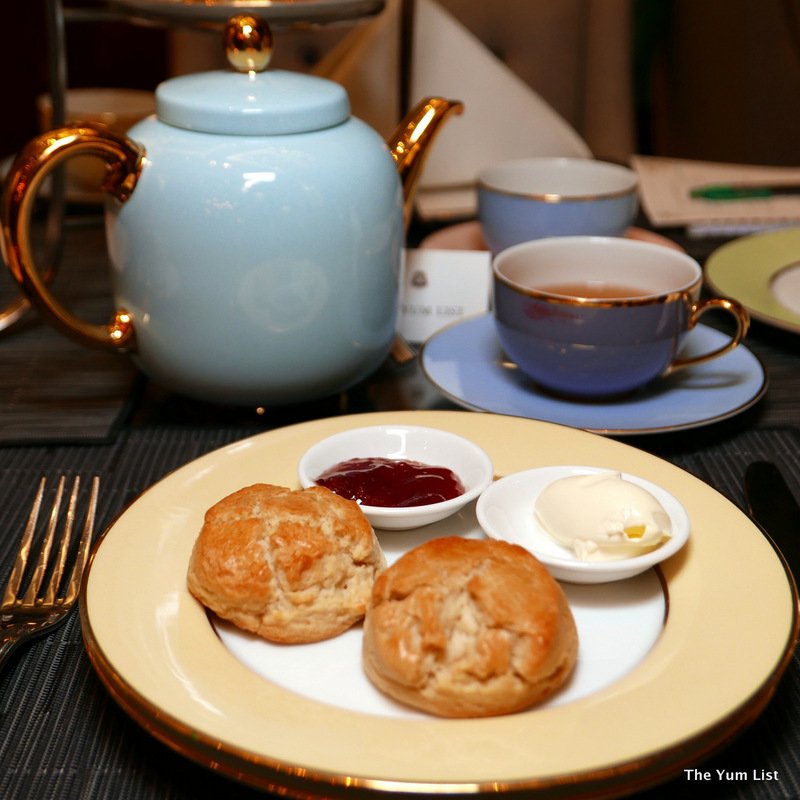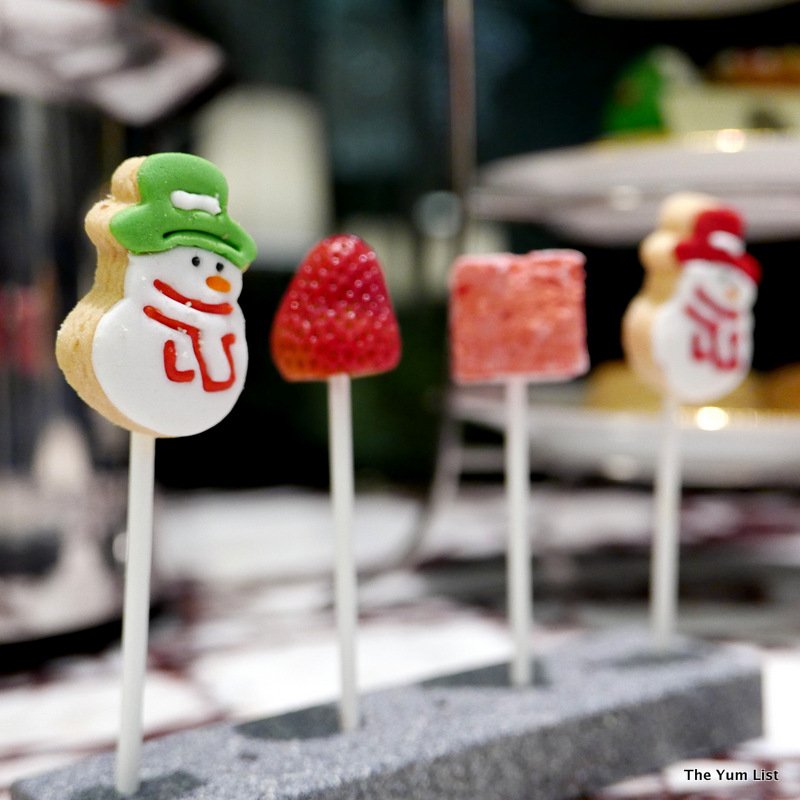 With my belly full of chocolate, I descended upon the other dainties on the tray. I lost count at 10, but everything was a pleasure to eat (although I'm sure my blood sugar levels were dangerously out of control).
Two of my favourites were the mini-Santa belt buckle cake (which Chef Fodil says takes him 10 minutes to make one single piece) and the chocolate shooter, which gave me the immense satisfaction of eating the cookie shooter receptacle after downing the chocolate milk in one gulp.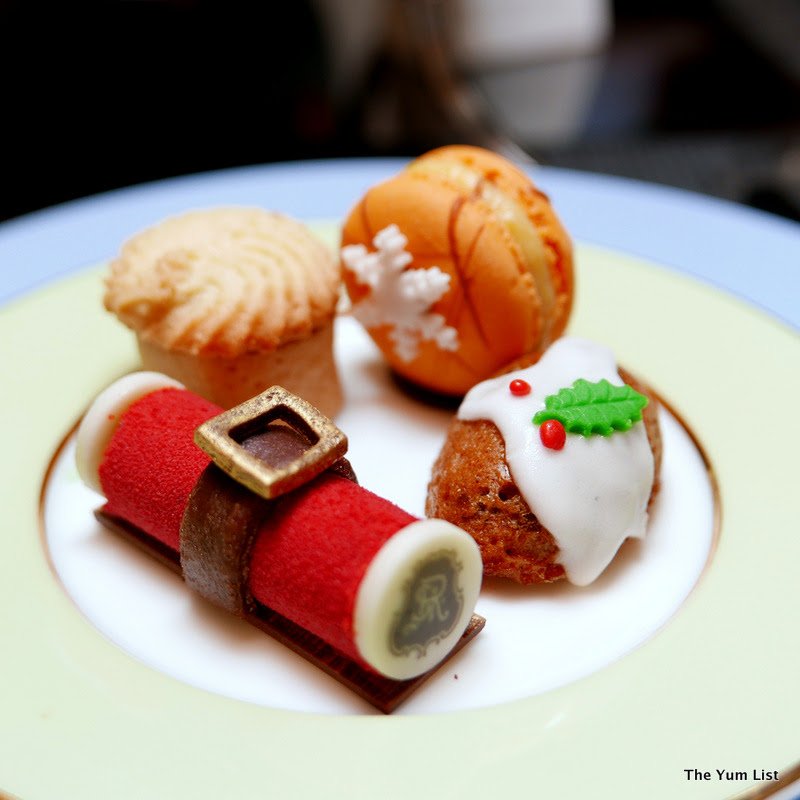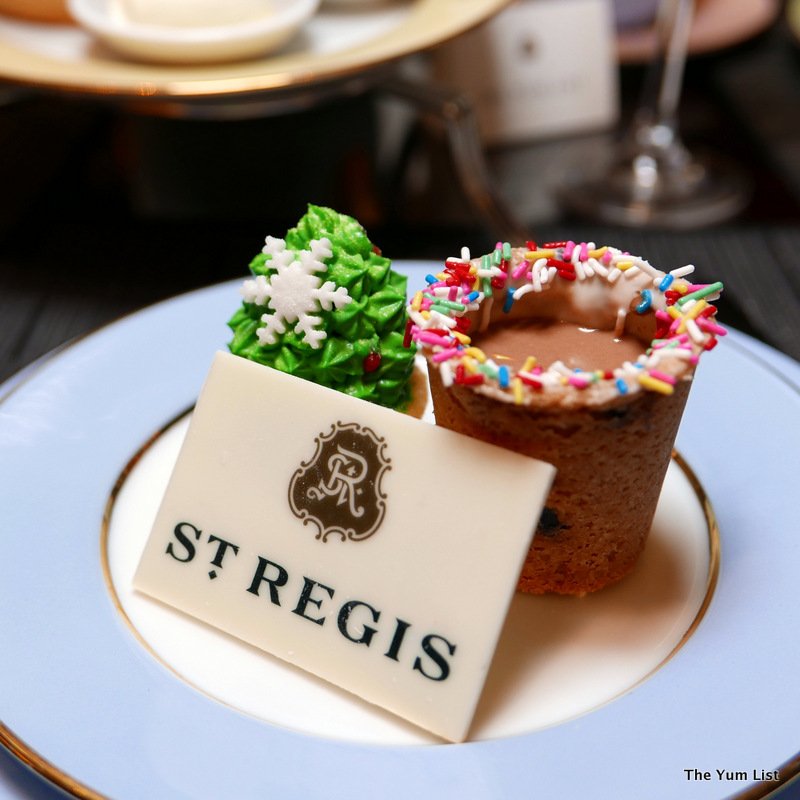 I knew it was time to stop once the lightheadedness kicked in – and all the tiers were empty. And with that, my mission was accomplished. Not only did I immerse myself in all things Christmas, I also immersed my stomach with enough baking and sugar to tide me over until next December. Thanks Chef Fodil!
The Festive Afternoon Tea is available weekdays from 3 to 5 p.m., and on weekends and public holidays from 2 to 4 p.m. (first seating) and 4:30 to 6:30 p.m. (second seating).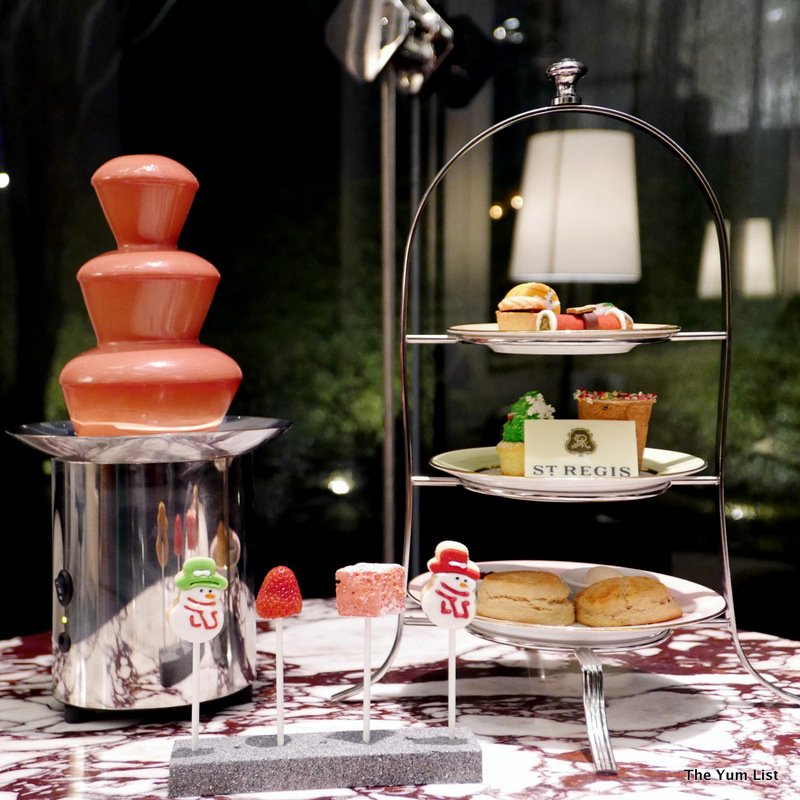 Visit The St. Regis Kuala Lumpur website to check out all the other festive celebrations, turkey dinners and holiday hampers now available.
Reasons to visit: A fantastic place to get into the holiday spirit. Whether it's an afternoon tea or a larger holiday meal, the food, atmosphere and service are all top rate and you'll leave feeling festive. And, the strawberry chocolate fountain is great fun too.
The St. Regis Kuala Lumpur
6 Jalan Stesen Sentral 2
50470 Kuala Lumpur, Malaysia
+6 03 2727 1122
[email protected]
www.stregis.com/kualalumpur