Words: Aisling Cullen     Photos: Monica Tindall
With Christmas and New Year's just around the corner, it's time to start booking somewhere delicious to celebrate the holidays before it's too late. When Monica asked me to La Bodega for a festive meal, I was pleasantly surprised as I didn't expect a tapas restaurant to serve Christmas dinner.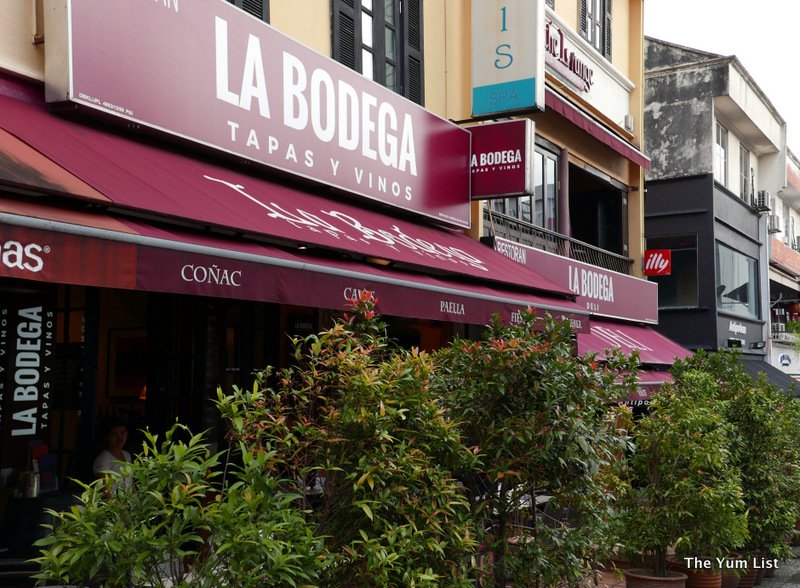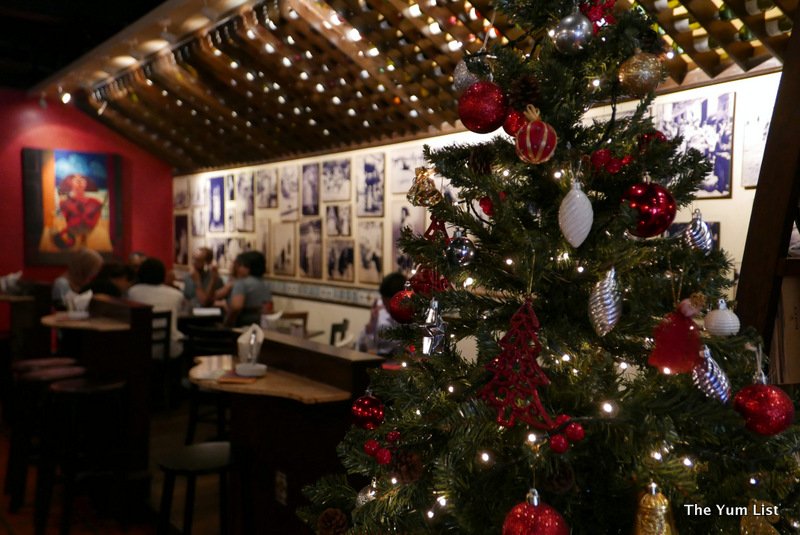 It's been a while since I've been to La Bodega. When I first arrived in Malaysia, I was a regular visitor but after a number of other innovative tapas restaurants opened their doors, I pushed La Bodega to the back of my mind in search of something new. I was very happy to give an old favourite another try to see if it could reignite my tastebuds.
La Bodega has recently overhauled their menu, with some firm favourites still available and adding a host of new dishes. Before tucking into the Christmas meals, we tried some tapas of which they are famous for. Beginning with their most popular dish, Pulpo a la Gallega, (RM41), we found delicious Spanish octopus with mashed potatoes and sweet paprika. The mash was beautifully creamy and we loved the mild, sweet spiciness of the paprika oil. I can see why customers love this dish.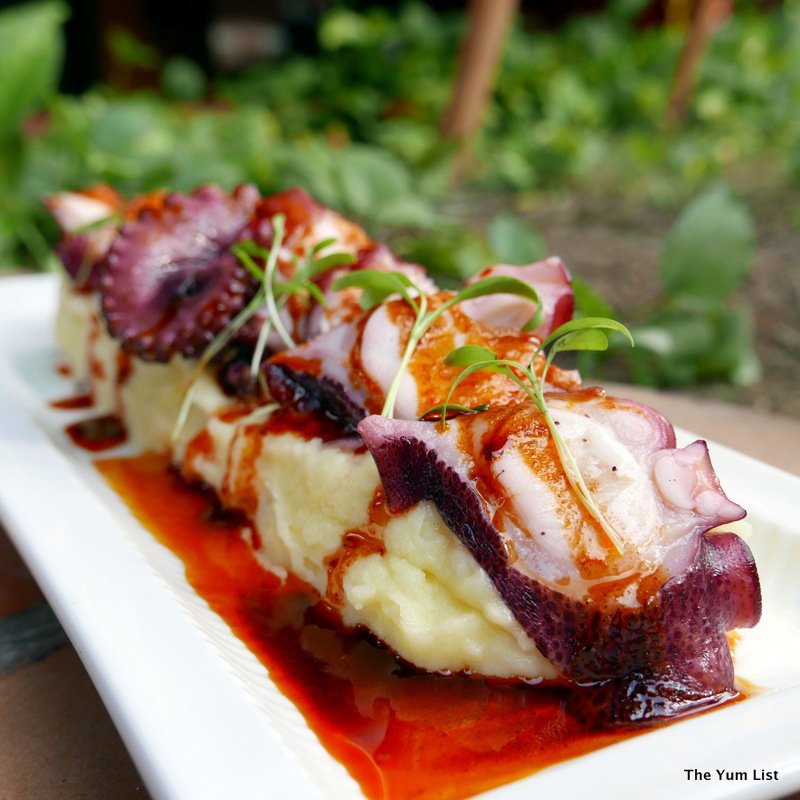 Ensaladilla Rusa (RM29), a Spanish potato and tuna salad with marinated raw salmon, herring caviar and crispy codfish skin, is bound to become another favourite. If you are a potato salad lover, this one is for you. The fish was incredibly fresh and the herring caviar gave it a mild saltiness.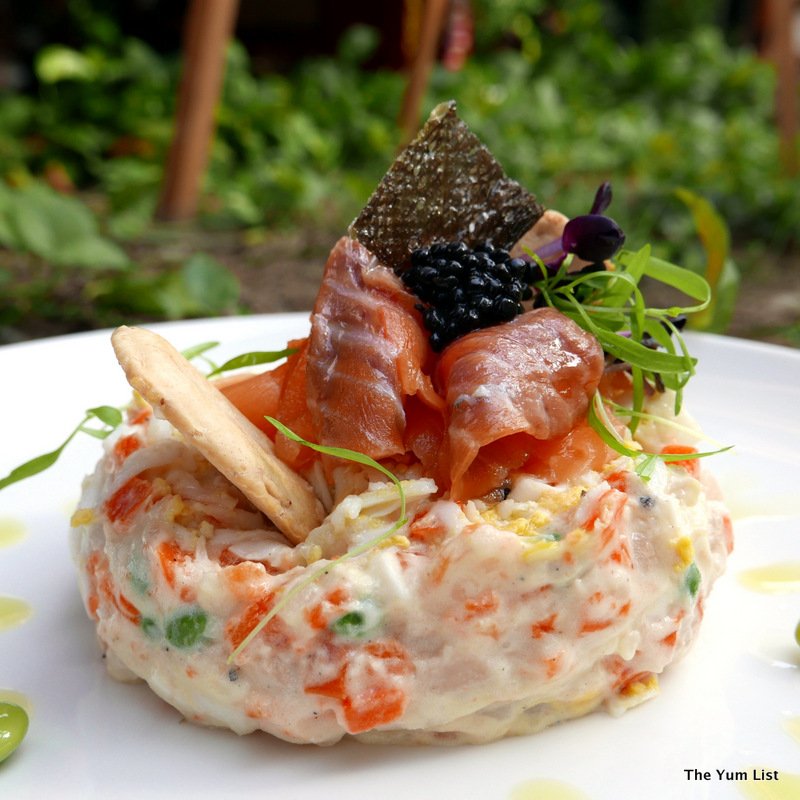 Mon's pick came next, the Arroz Negro Con Carpaccio de Bacalao (RM28). A creamy squid ink rice with cod fish carpaccio was dark and mysterious on the plate, but full of excitement on the palate. We loved the slight kick to this dish that the chili garlic oil gave it. The tapas were all a decent size, so I would recommend about three small tapas per table of two.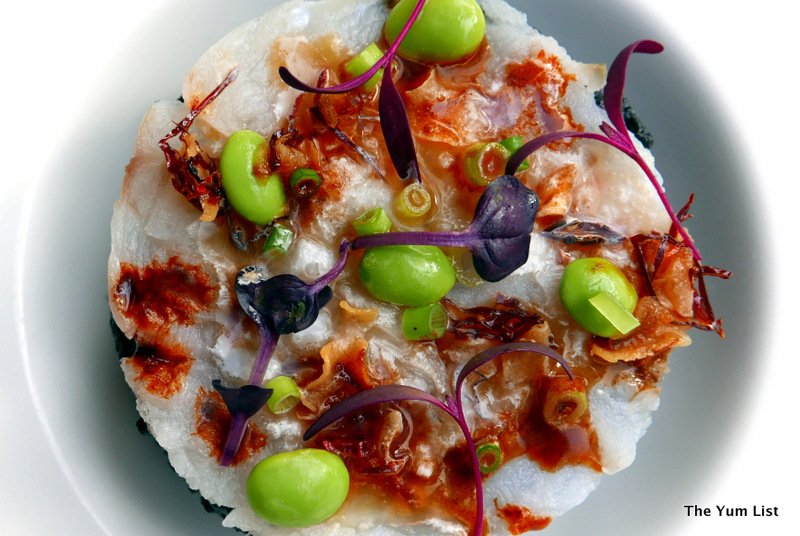 On to the festive meals!
The four-course Christmas Menu (RM110+/ RM190+ with wine pairing) seems incredibly good value and will be served on the 24th December. We tried the main dish of Roasted Stuffed Chicken Quarters with roasted vegetables, sesame seed sauce and thyme jus. The moist chicken had a delicious crispy skin and was accompanied by a stuffing of walnuts, apple, mozzarella and mushrooms which was herby and homely. A young wine with delicate floral perfume and a light sweetness, Gregal D'Espiells 2015 Gewurztraiminer (RM25+), paired nicely with the chicken.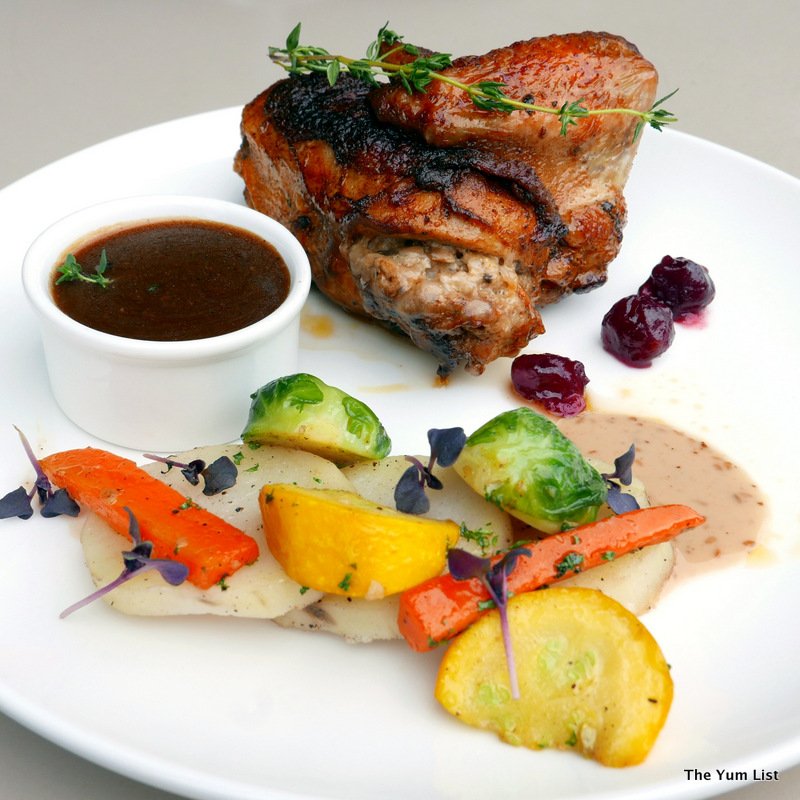 Also included in this set menu is a dessert of a Mince Pie and Christmas Pudding. It was my first mince pie of the season and I have to say it was a good one! Both Monica and I were incredibly full from the generous portion sizes of this menu. Great value for money.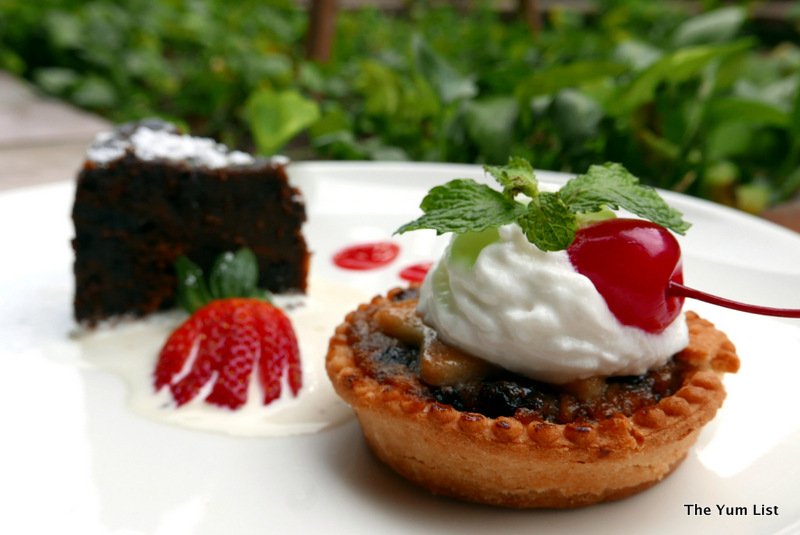 The Christmas Day Brunch (RM65+, served on 25th Dec), is bound to see some of the specially created dishes be demanded to be kept on the regular menu. One such dish, Navidad on the Pan, for me is the perfect decadent brunch dish – turkey chorizo, avocado, mushrooms and two soft baked eggs in a creamy sauce with grated mozzarella and a rocket salad. This dish is probably packed full of calories but it's so creamy and satisfying that I continued to dive back in for more. In this set menu, there is also a starter of Turkey Croquetas and a dessert of Nutella Chocolate Mille Crepe. (In the hopes of trying something from each special menu, we only tried the main plate for this set.)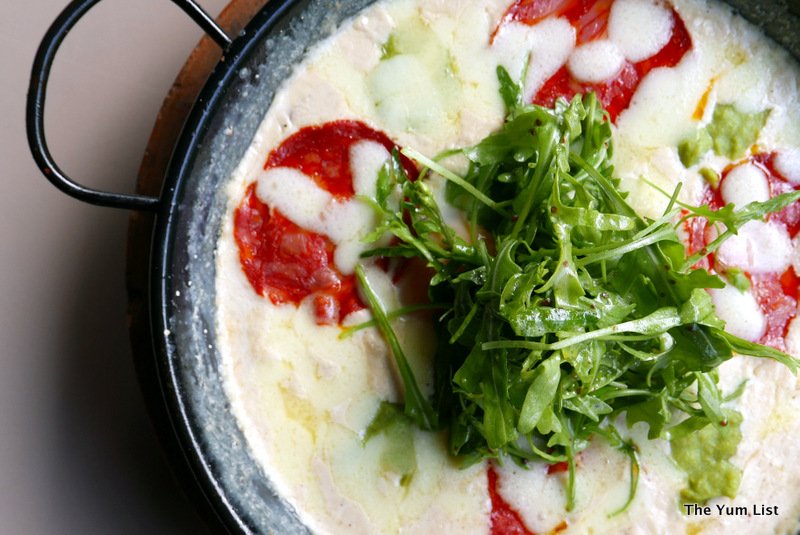 The New Year's Day Brunch (RM85+) also includes four courses. The main course, the Año Nuevo, Vida Nueva (meaning New Year, New Life) consists of a poached egg on a savoury pancake with smoked salmon topped with hollandaise sauce, grilled asparagus with rolled beef bacon, Spanish turkey ham and confit potatoes – just the thing to soak up the night-before's celebrations. Roasted Angus Beef Brisket starts this set, and a Vanilla Salted Caramel Cake ends it.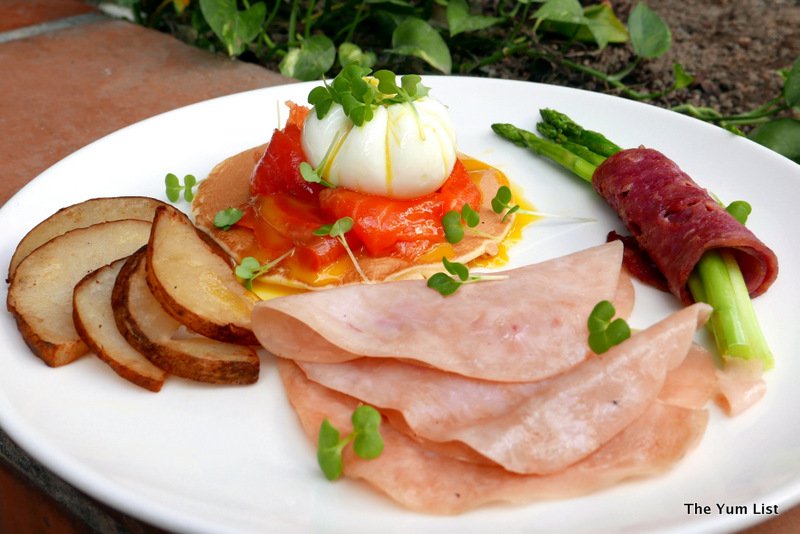 If you want to ring in the New Year in style, you can add on a sparkling glass of Cava Juvé & Camps for RM40+. La Bodega is the sole carrier of this gran reserva in KL, and the bubbles are fine and the flavour well balanced. It's an easy drinking drop, pairing well with seafood or alone as aperitif.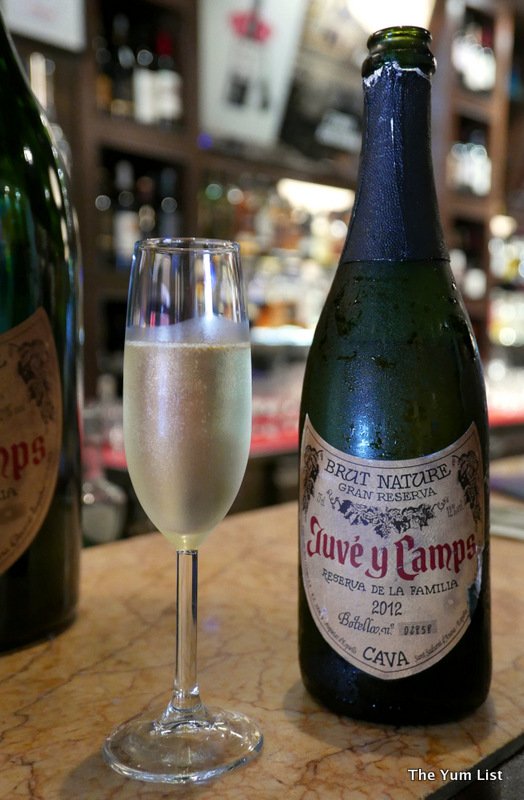 The four-course New Year's Menu (RM170+ / RM250 with wine pairing) is served on the 31st December. When the Angus Beef Tenderloin arrived, we ooh-ed and aah-ed at the 200g of beef that was cooked to perfection – it was gently seared on the outside with the marks of the grill visible – and tasted incredibly tender. The potato and bacon gratin was drowned in cream and the red wine shallot sauce played a superb companion. Haling from the same vineyard as our earlier white, the Casa Vella D'Espiells 2009 Cabernet Sauvignon (RM25+), proved a rich and intense red with notes of oak, red prunes, vanilla and balsamic. Be sure to order a glass as it goes remarkably well with the steak.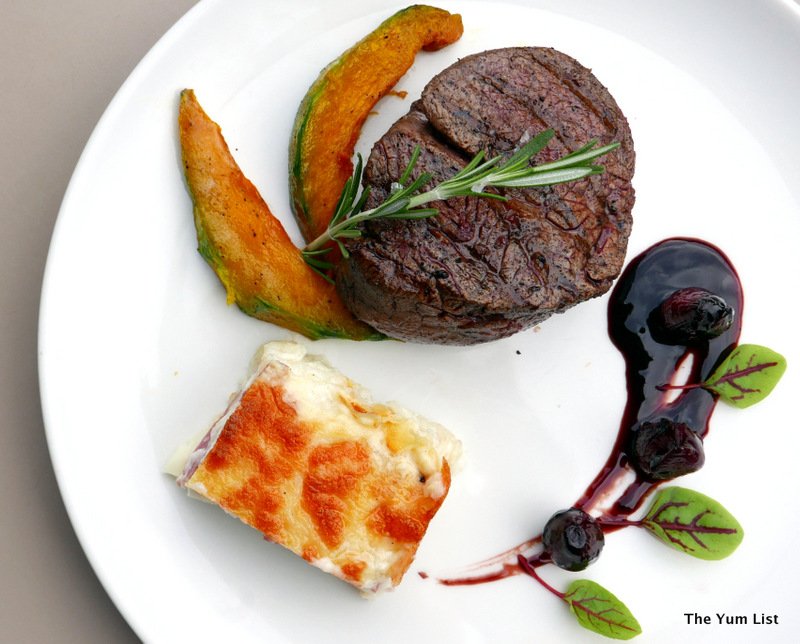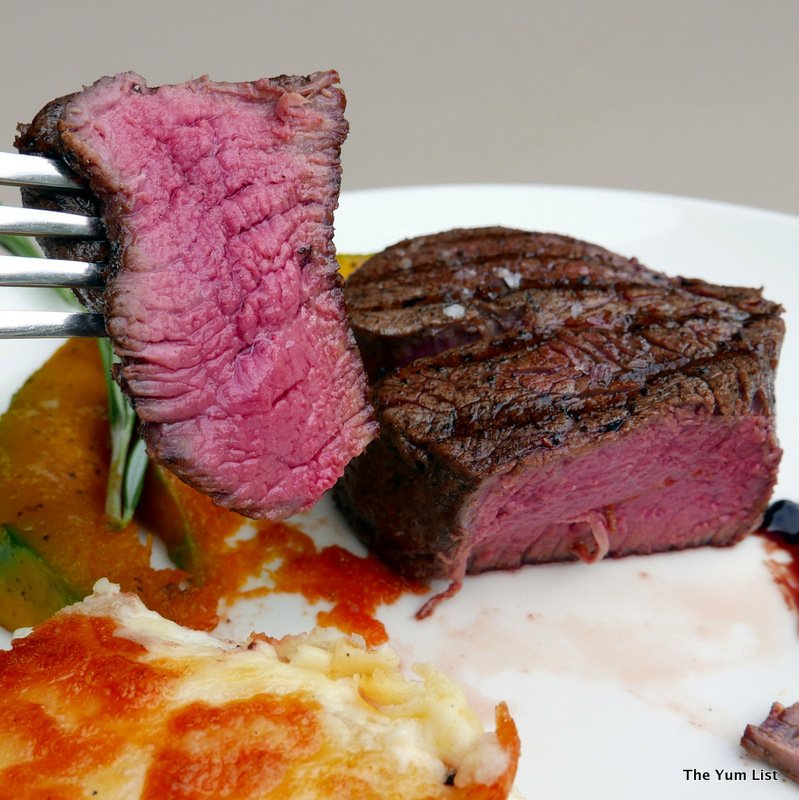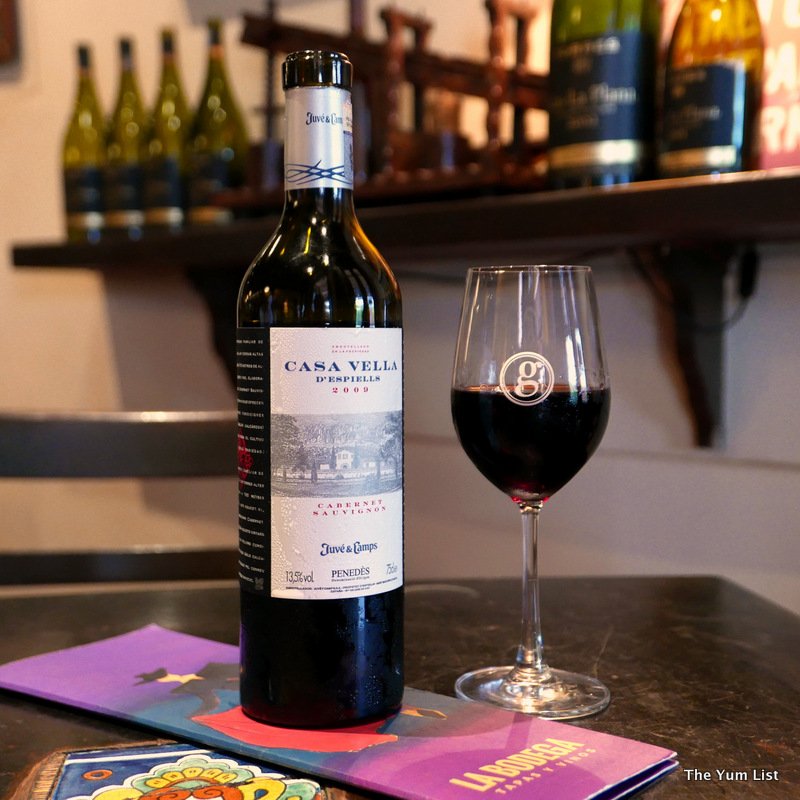 For dessert, we had the Crema Catalana de Café which is the Spanish version of a crème brulee flavoured with coffee. We broke into the sweet hardened sugar which topped this dessert, and smooth coffee custard melted in our mouths. Yum!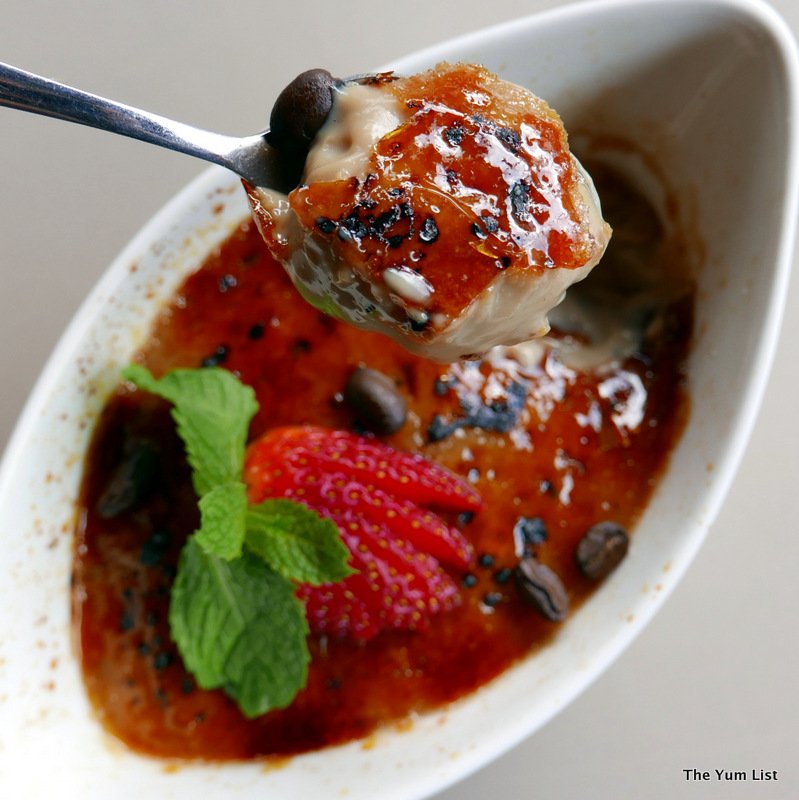 Coffee by Illy or a Tea by Harney and Sons is also included in all four set menus.
To me, nothing says Christmas like an alcoholic coffee! For both the New Year's Menu and the Christmas Menu, you can finish with a Carajillo 43 Coffee (RM25+) which is a double shot of espresso and one shot of Licor 43, a Spanish liqueur made from citrus and fruit juices. Coffees like these are great at delivering that warm festive fuzzy feeling in your throat, stomach and heart! For something with even more of a kick to it, the Espresso 43 (RM28) has Baileys, Whiskey, Licor 43 and a double espresso. Equally as delicious, twice as strong.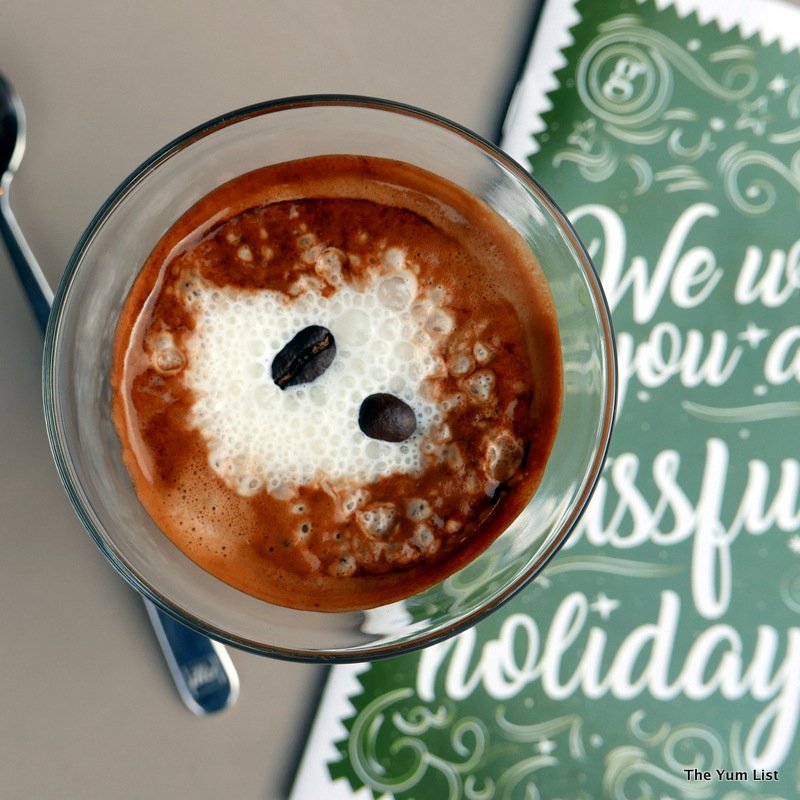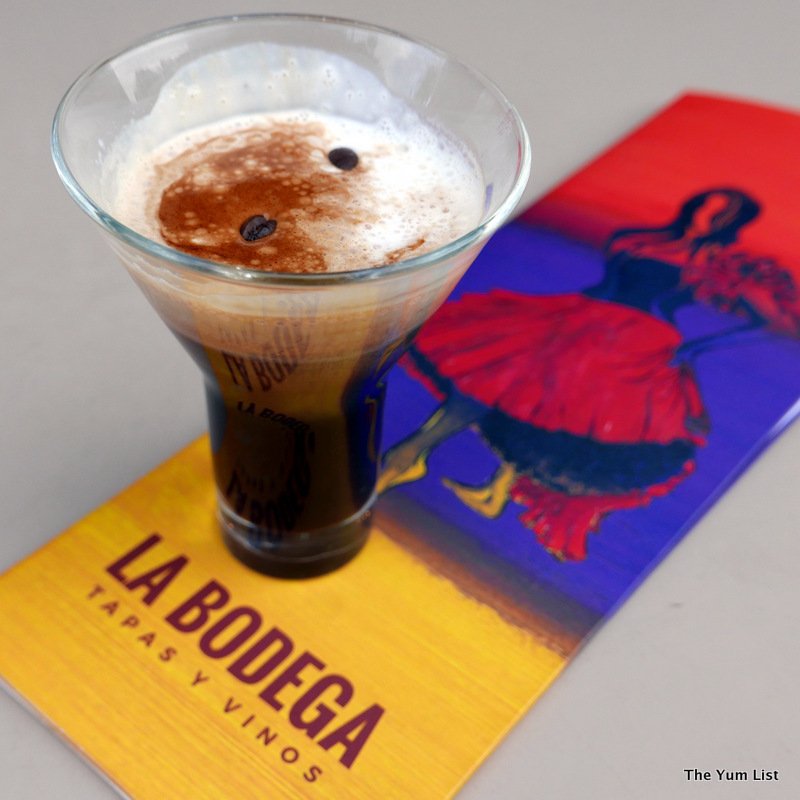 After tasting all this food, Monica and I were both incredibly satisfied and bursting at the seams, not unlike that feeling you get on Christmas Day! La Bodega's set meals certainly do take the worry out of cooking over the holidays and are great value for money considering the huge portions and high quality food.
Reasons to visit: festive favourites, new range of tapas, cosy traditional Spanish atmosphere, nice drinks list.
La Bodega has four locations at 16 Telawi 2, Bangsar; Pavilion Shopping Mall; Bangsar Shopping Centre and Empire Shopping.