Words: Aisling Cullen   Photos: Monica Tindall
For expats living in Malaysia, one of the first overseas destinations many of us visit is Thailand. Conveniently located with bundles of culture, vibrant cities and beautiful beaches, Thailand has it all. But one thing that stands out for a lot of us is the food. It's hard to resist the sweet and sour flavours of a good pad Thai, or the creamy fragrant spiciness of a green curry.
One thing that particularly stands out for me on my visits to Thailand is how good the street food is. Nothing beats eating fresh fish off the grill with a sweet mango salad beside a beautiful sandy beach in Phuket. Although I have always thoroughly enjoyed Thai food, I always go back to the same dishes and I feel that I've missed out on the wide variety of foods available there.
Monica's suggestion to try Baan Kanom Jeen at Empire Damansara is just what I need to expand my palate of this cuisine. Specialising in Thai kampung (village) food, kanom jeen is a type of noodle dish that is served in villages around Thailand with various gravies and sauces. In fact, there are over 50 types of sauces originating from 77 provinces all around Thailand.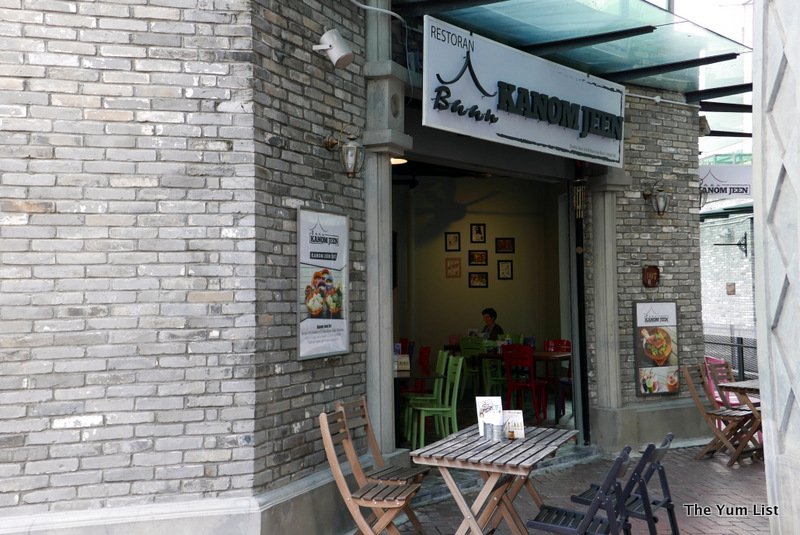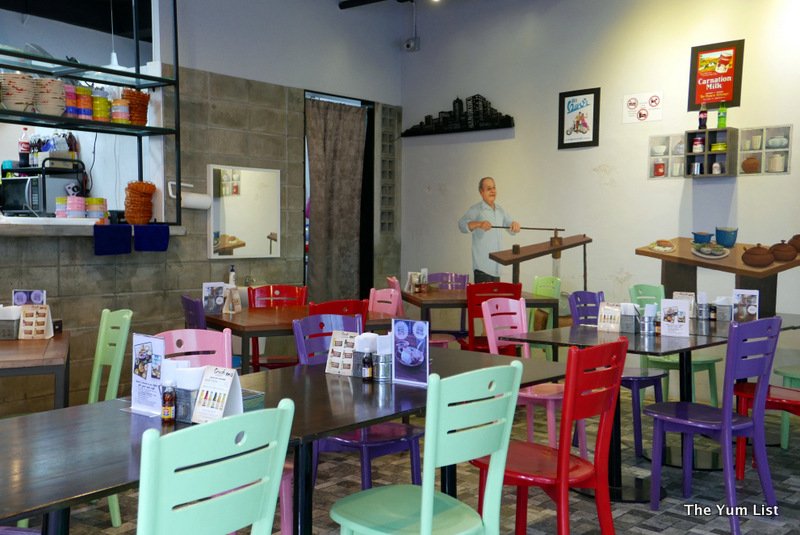 In Baan Kanom Jeen, you can order a Kanom Jeen Set single serve (RM10.90) that comes with noodles, anchovies, eggs, fresh vegetables and one sauce, or share a large Kanom Jeen Set for 3 – 4 people (RM39.90) with a large serving of the same noodles and veggies and all four of their sauces.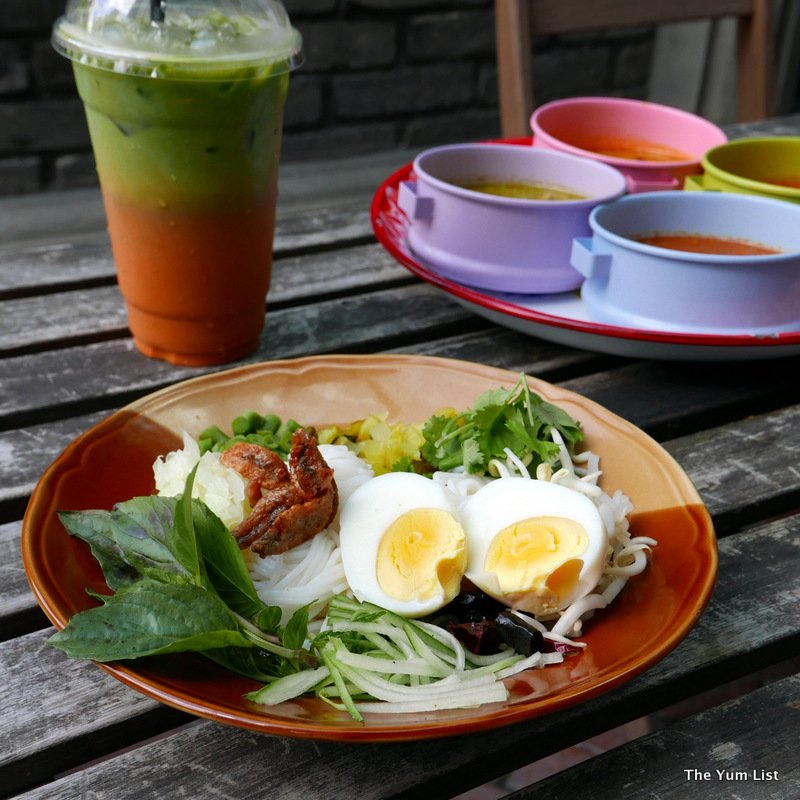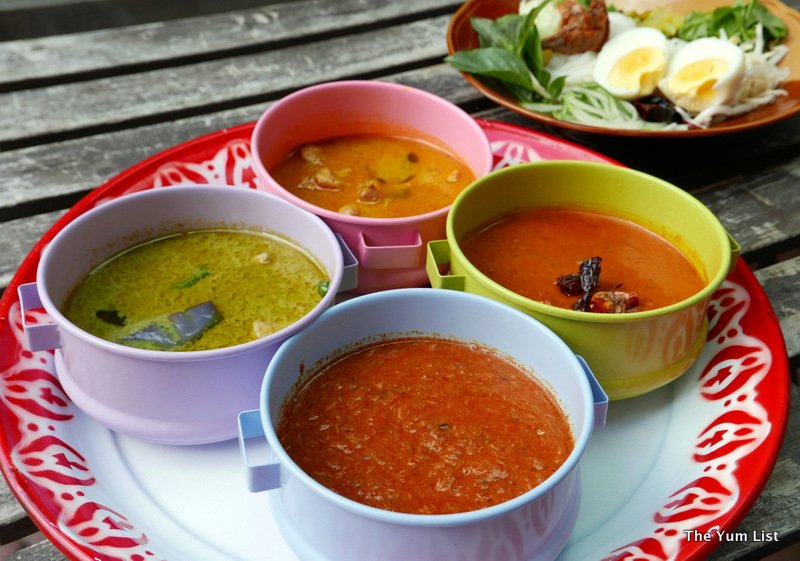 Sauces include green curry, namphrik (sweet and spicy red sauce), red namya (red sauce made from fish) and the southern namya sauce (spicy sauce that is loved by Southerners in Thailand). Monica and I savoured all the complex flavours that each gravy brought to the dish.
A good side order to add to the kanom jeen is the Thai Style Grilled Beef (RM21.90). Thin cut slices of flavourful beef is piled high into a bowl and served with a tamarind, peanut and chilli sauce (the sauce is particularly tasty).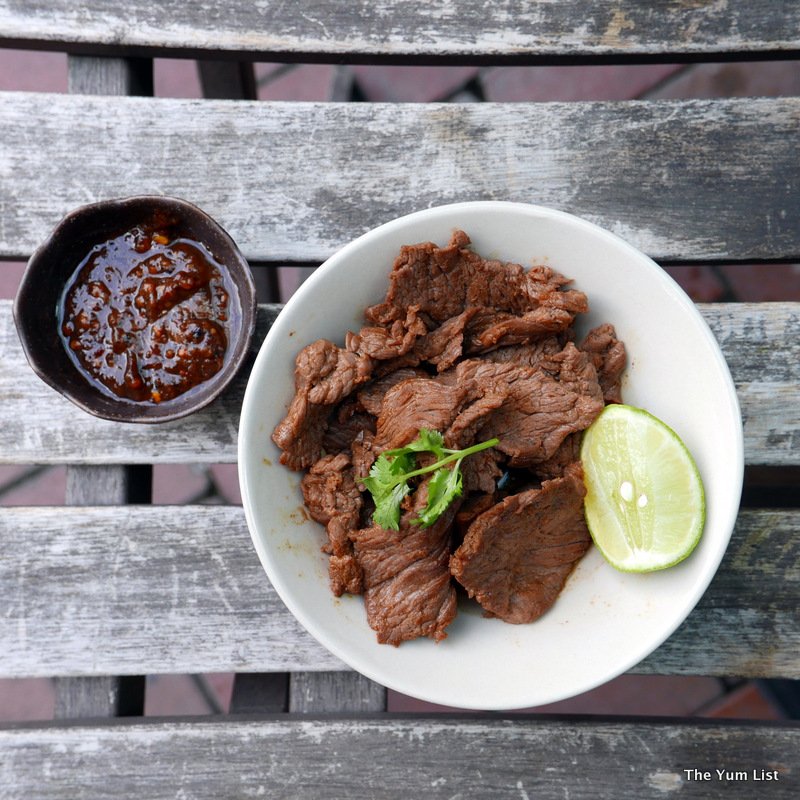 A classic favourite for me was the Pad Thai Pattaya (RM15.90). This pad Thai came with good size prawns, tasty flat noodles, chopped peanuts, bamboo shoots and a wedge of lime. It's not spicy but if you want an extra hit, a side of dried chillis and sugar (yes, sugar – it's a Thai thing) is served with this dish.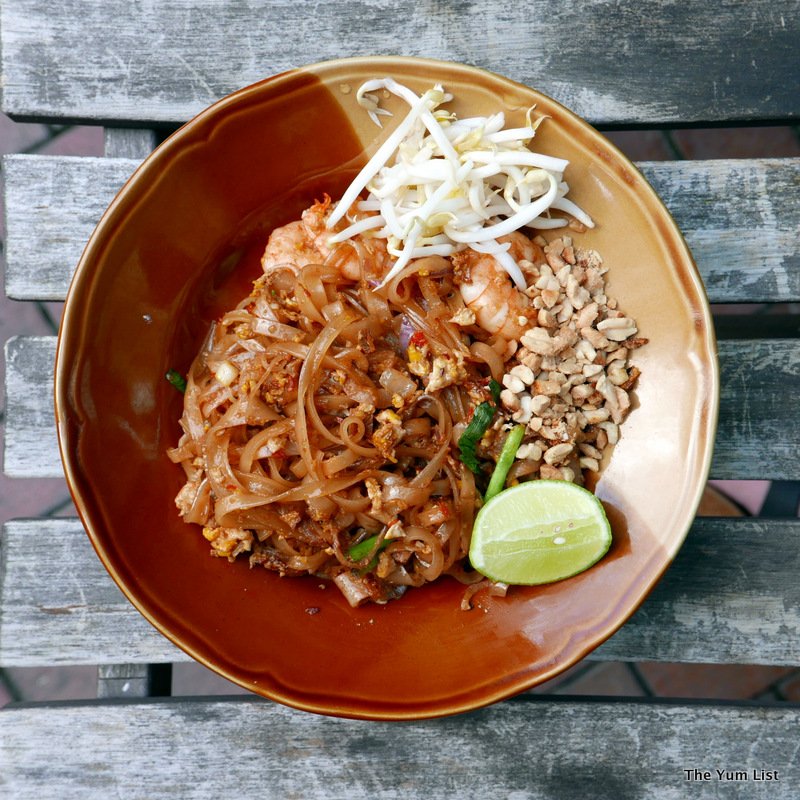 Monica and I both agreed that the Green Curry Fried Rice with Fried Fish (RM16.90) was the best value for money. The fish is light and crispy, and you can even find some big juicy prawns in the fragrant rice – a delicious and filling dish.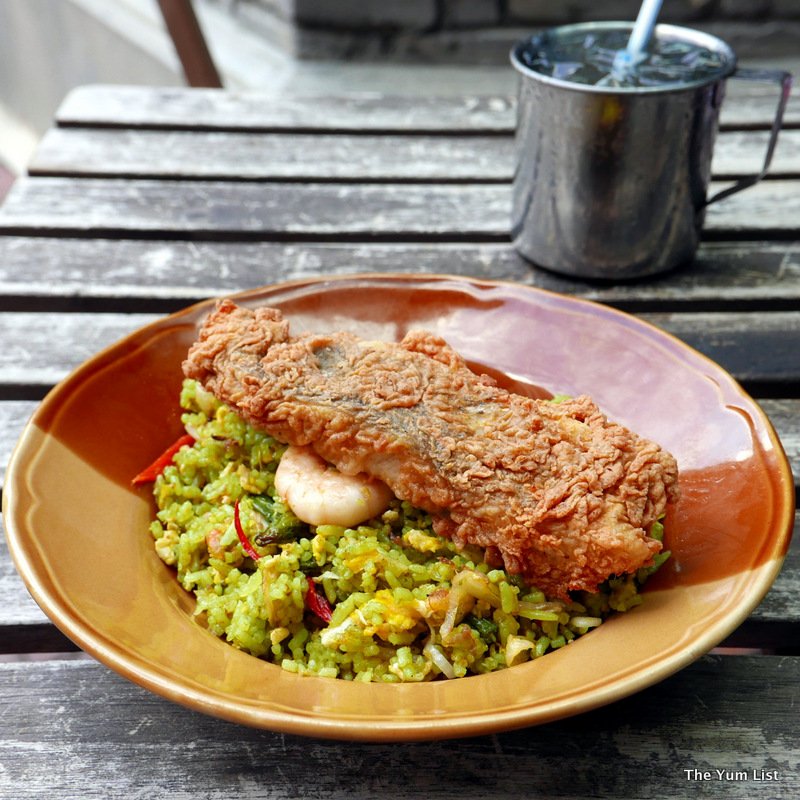 For an afternoon or evening snack, local Thais love to indulge in Sangkaya Bread (RM6.90), which is large chunks of soft white bread served with either a green tea or Thai tea sauce. We tried the Thai tea sauce – it is sweet and gooey, and its hard to have just one bite – I kept going back for more.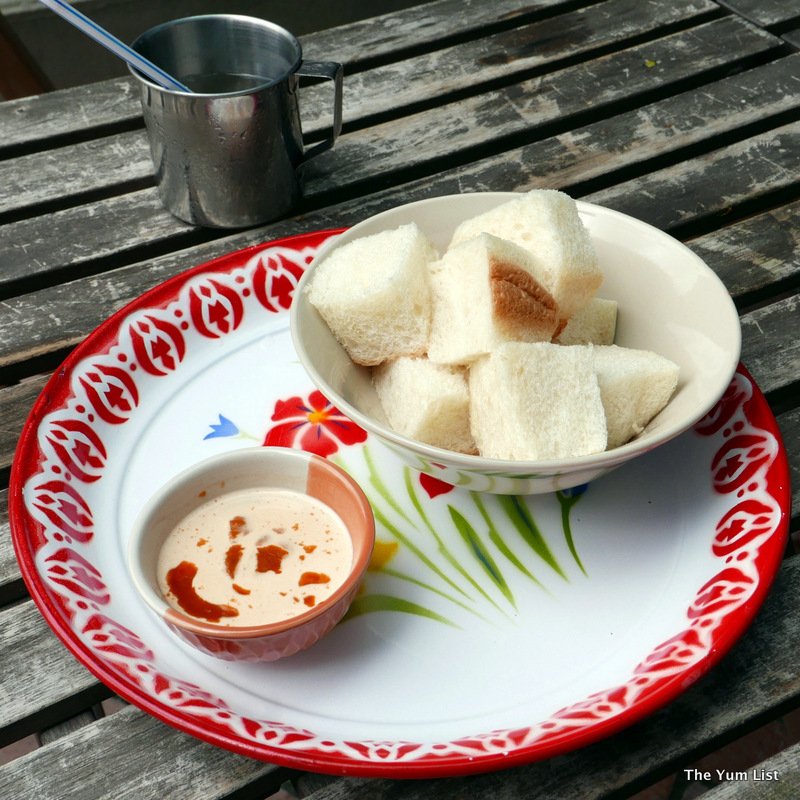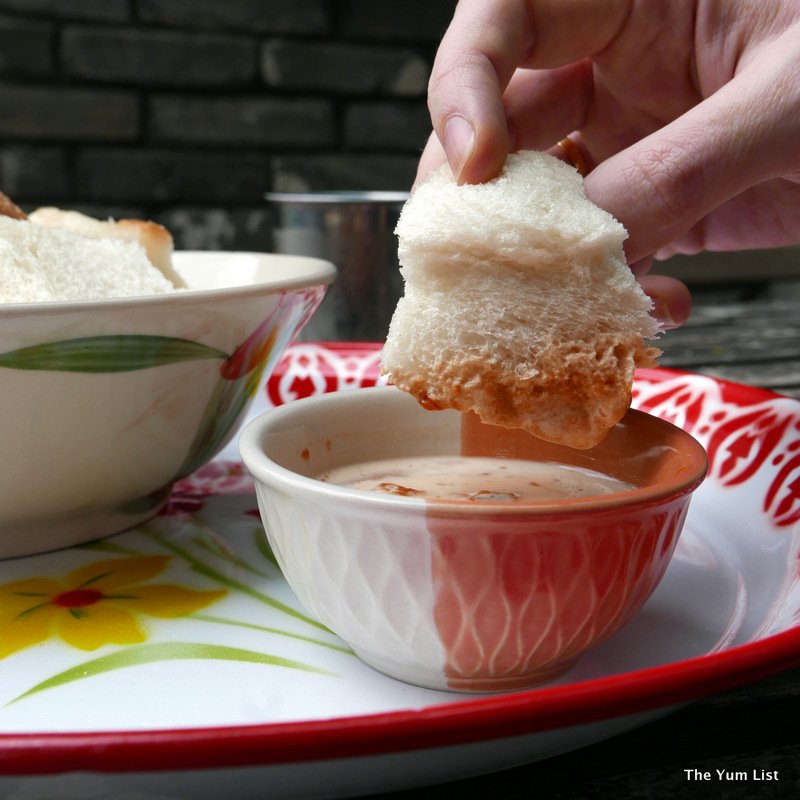 Drinks that are served at Baan Kanom Jeen will be enjoyed by those with a sweet tooth. We tried the signature Thai Iced Muddy Tea (RM7.90), which is a combination of green tea and Thai tea. It's a strange combo but it worked for me, and I could clearly taste the flavour of each tea coming through. The Thai Black Coffee (RM6.90) is equally sweet and very refreshing served cold. A new drink that is being added to the menu is the Lemongrass and Pandan water (RM1.50). At this price, you can't go wrong if you are looking for a cooling candied drink.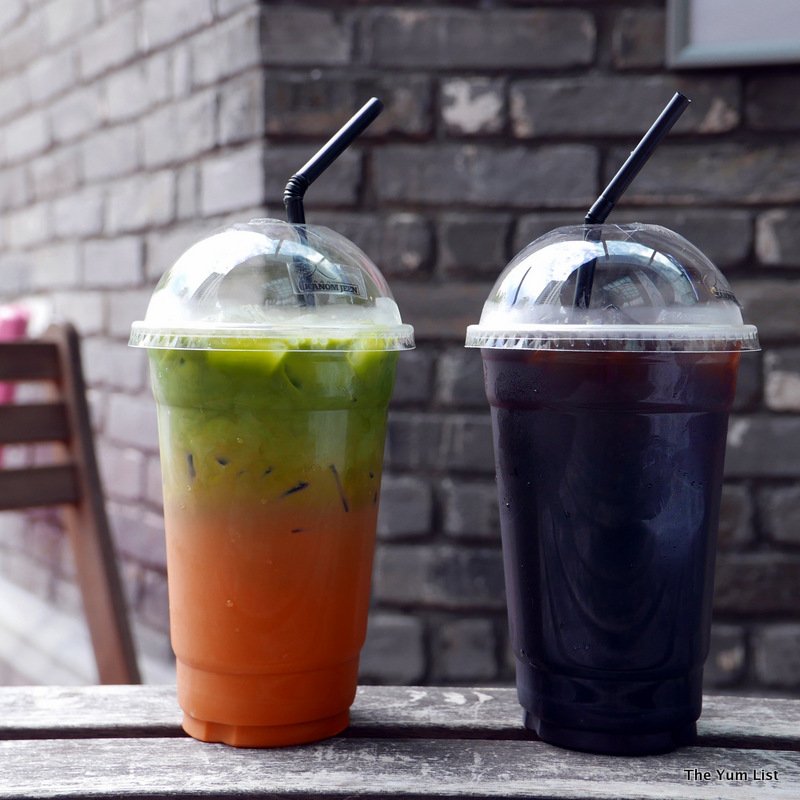 Baan Kanom Jeen is excellent value for money and a good option to try out if you are in the area. And I do feel like I've expanded my palate of flavours of Thailand with these kampung dishes that are new to me.
Reasons to visit: good value Thai food; a chance to try a 'village' dish not often found in menus in Malaysia – kanom jeen.
Baan Kanom Jeen
Lot 107 Empire Damansara,
Jalan PJU 8/8, Damansara Perdana
Petaling Jaya, Malaysia
Open Tues-Sunday, 11.30am-9.30pm (closed Mondays except public holidays)
www.facebook.com/baankanomjeenmy/