Words: Craig J Selby    Photos: Monica Tindall
In a slight departure from a typical The Yum List review, we recently had the opportunity to sample what all Malaysia is talking about – Michelin Star Chicken Rice!
Fleeting through Kuala Lumpur as part of an international roadshow event series, Hawker Chan, made infamous through the recent award of a Michelin Star for his Singapore hawker stall chicken rice, teamed up with Chef Jeff Ramsey from Babe in Kuala Lumpur to do dinner for close to 700 people.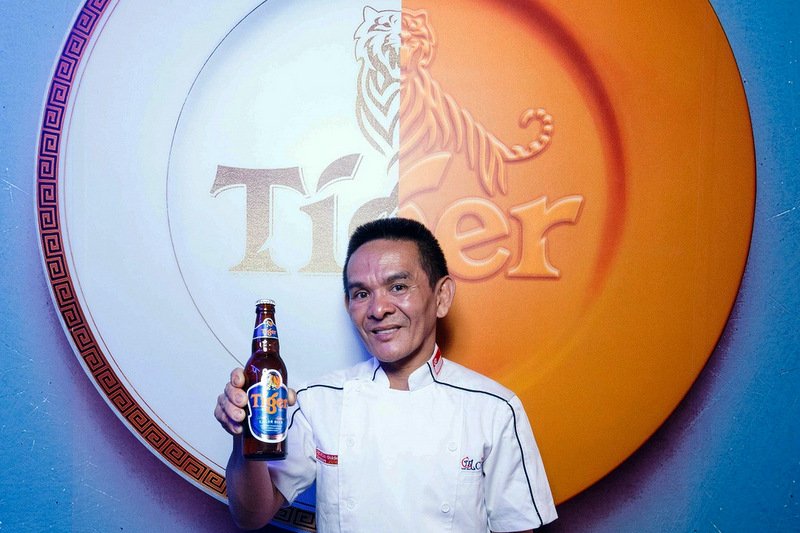 Hidden away in an old factory complex in the wop-wops, the Tiger Str/eats event reminded me of heading into a speakeasy – just with a much bigger crowd! With the factories transformed into an amazingly surreal 1950's Malaysian street scene, it wasn't hard to get lost in the theatre of a time bygone. Were we in KL, Penang, or Malacca? It could have been anywhere. Vibrant colours, derelict buildings, neon lights, all shaped an exquisite experience that went well beyond the culinary. Dark sky, lowly-lit lanes, and hidden passages opened up their secrets – old-school hawker carts serving local favourites as midnight snacks. Fun games for the punters too, with plenty of opportunity to play, interact, and just let loose.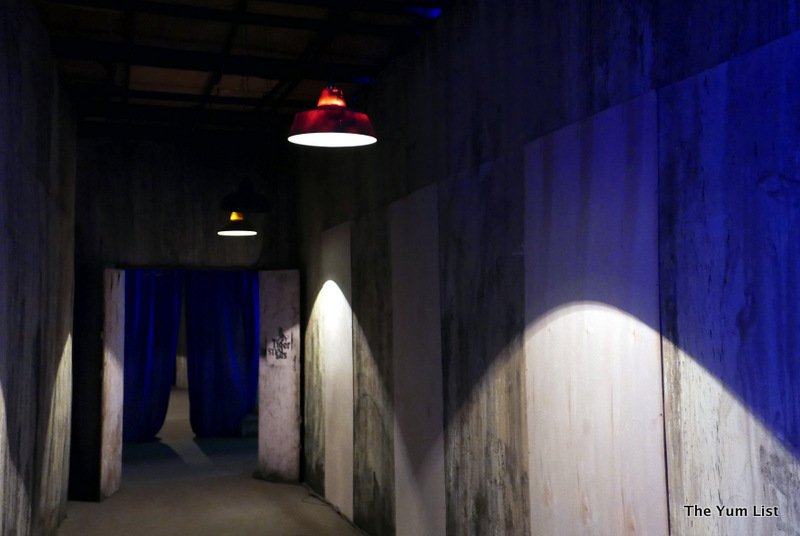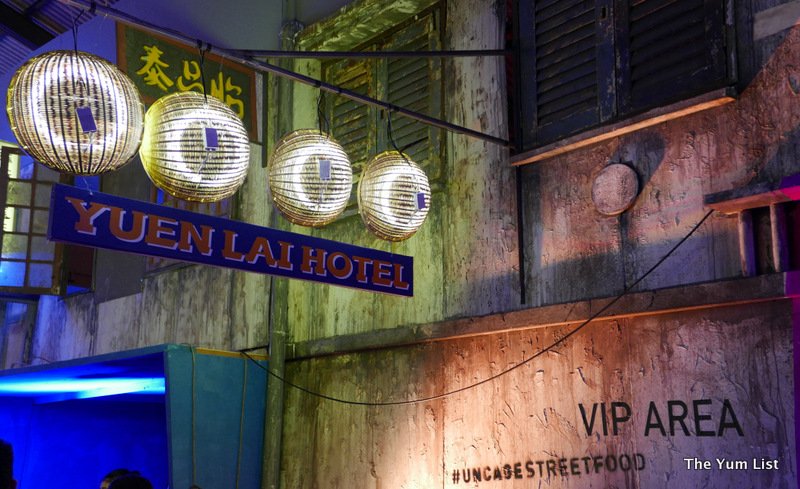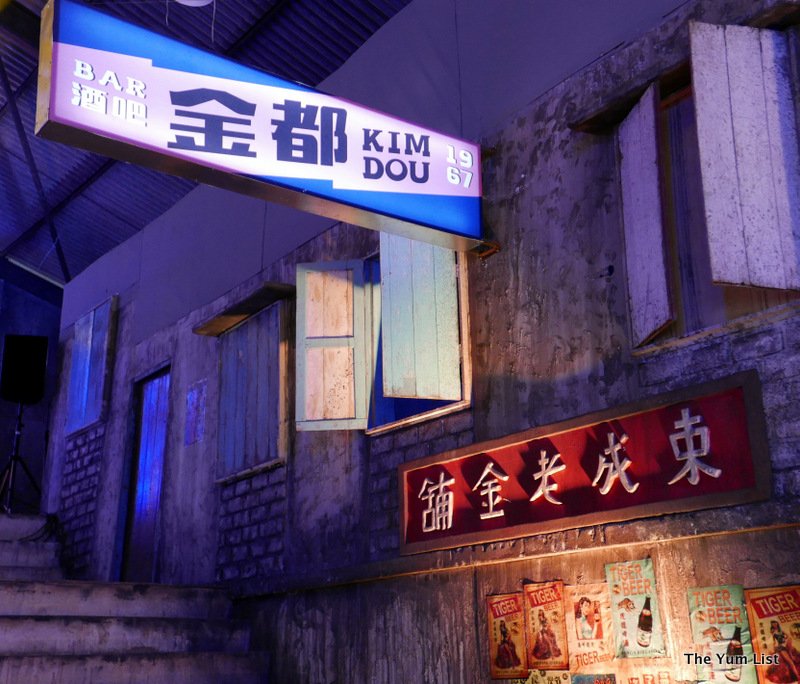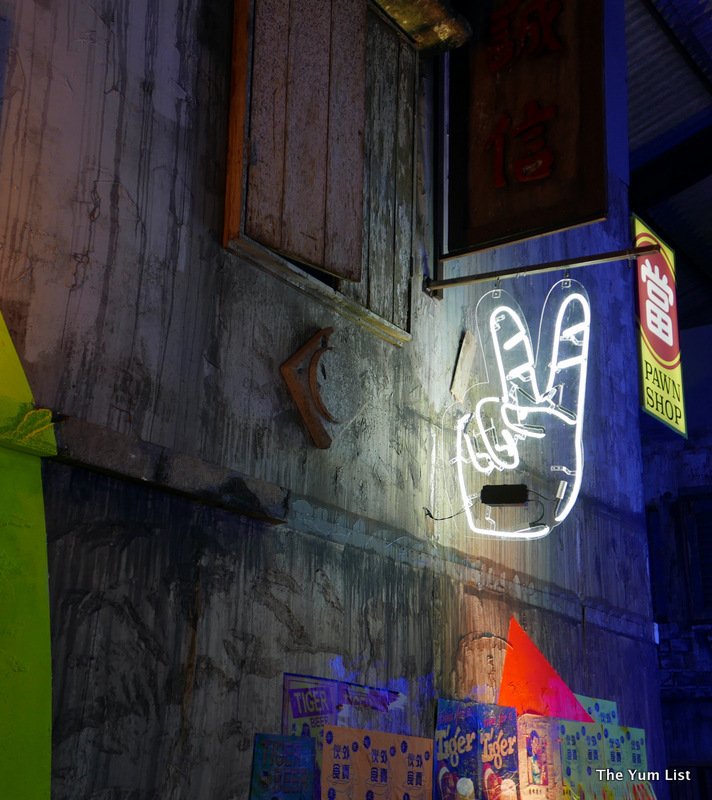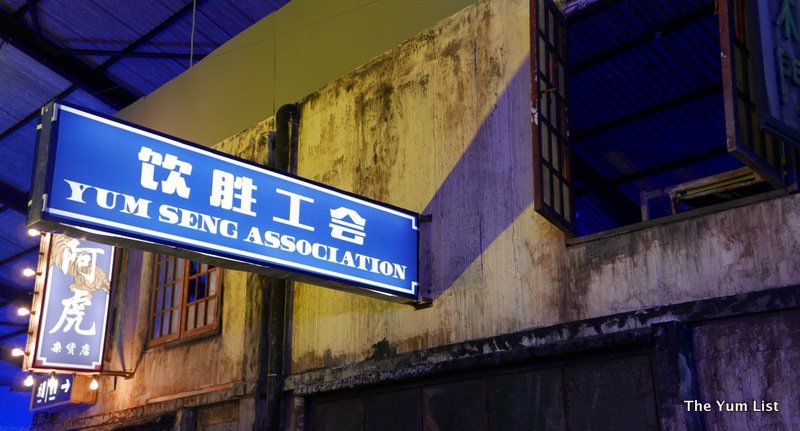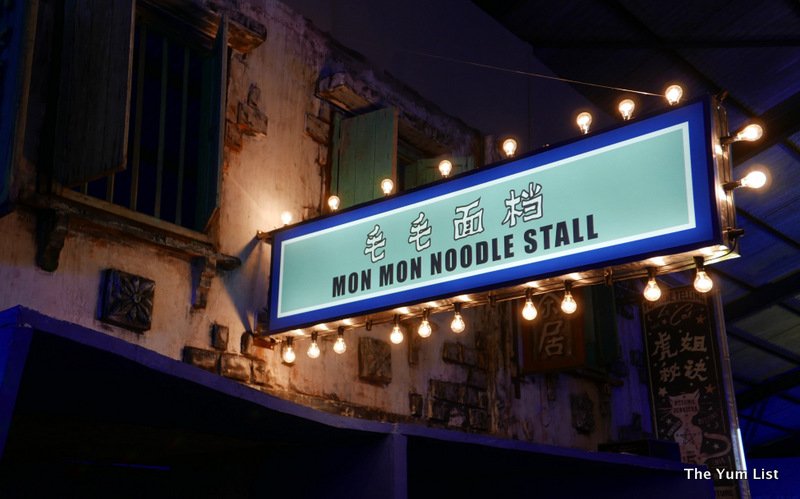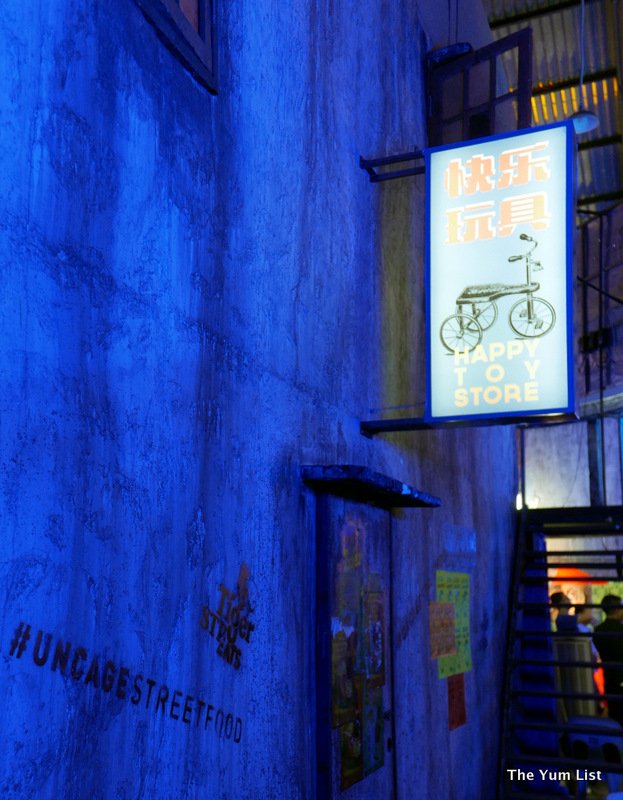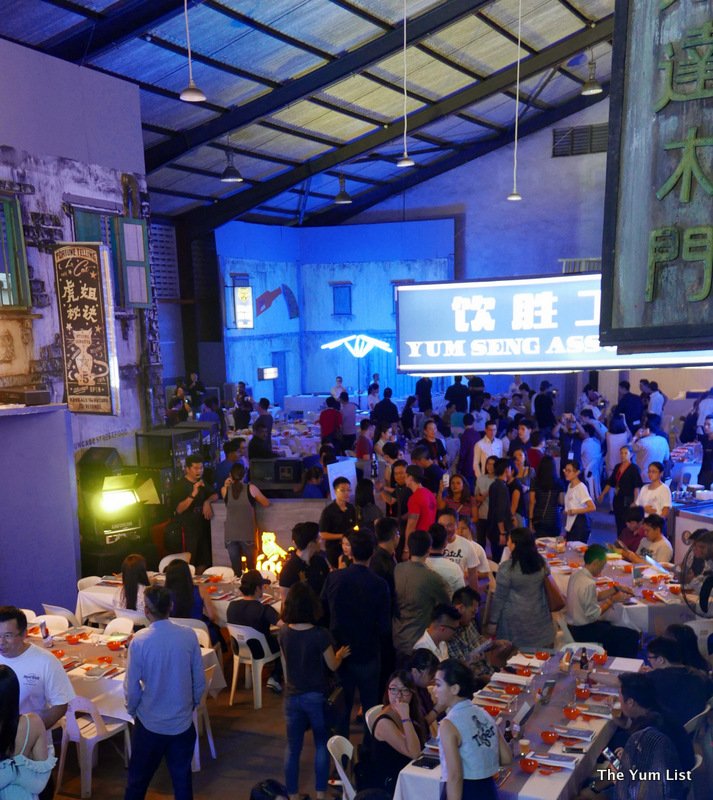 Three courses plus dessert were served to the table, with the added bonus of Tiger Beer – original, Radler, and White being on free-flow all night. If you're wondering, all three go well with street fare and finer-dining tapas. Nothing like a chilled beer in the hot evening atmosphere.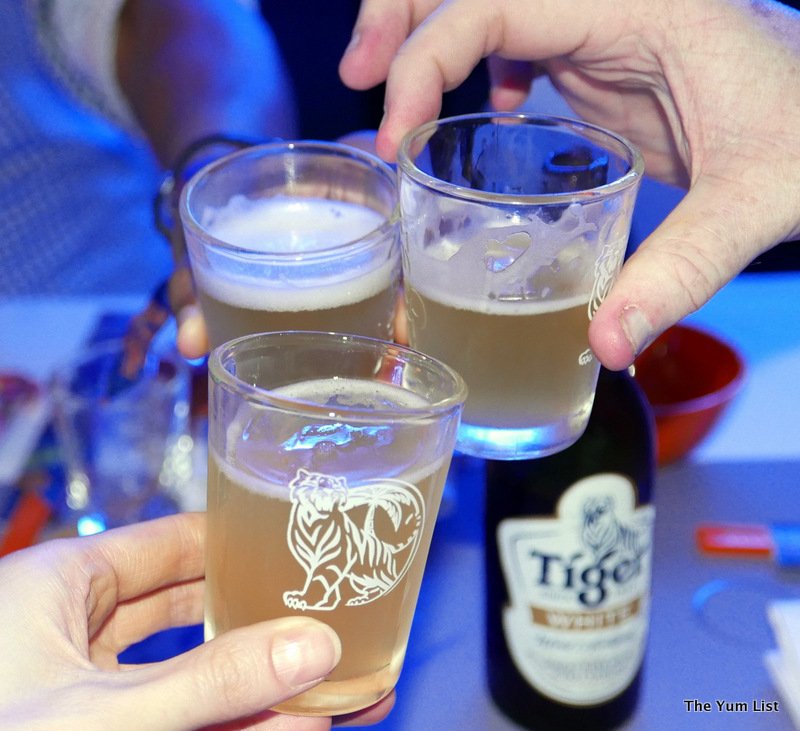 Down the Rabbit Hole was the first course from Chef Ramsey – a veritable concoction of the unexpected. Glass tubes filled with sludgy substance, corked, were presented in small baskets. Not your usual gazpacho, these little test-tubes of flavour packed not one, not two, but three different distinctive punches. My personal favourite was the 'chilli-infused' shot – certainly made an impact on the back of my throat. Each tube offered its recipient a series of flavours from the local palette – one spicy, two not so. With strong hint of coconut, shrimp, peanut, anchovy, and egg – well, you know where we were heading with this.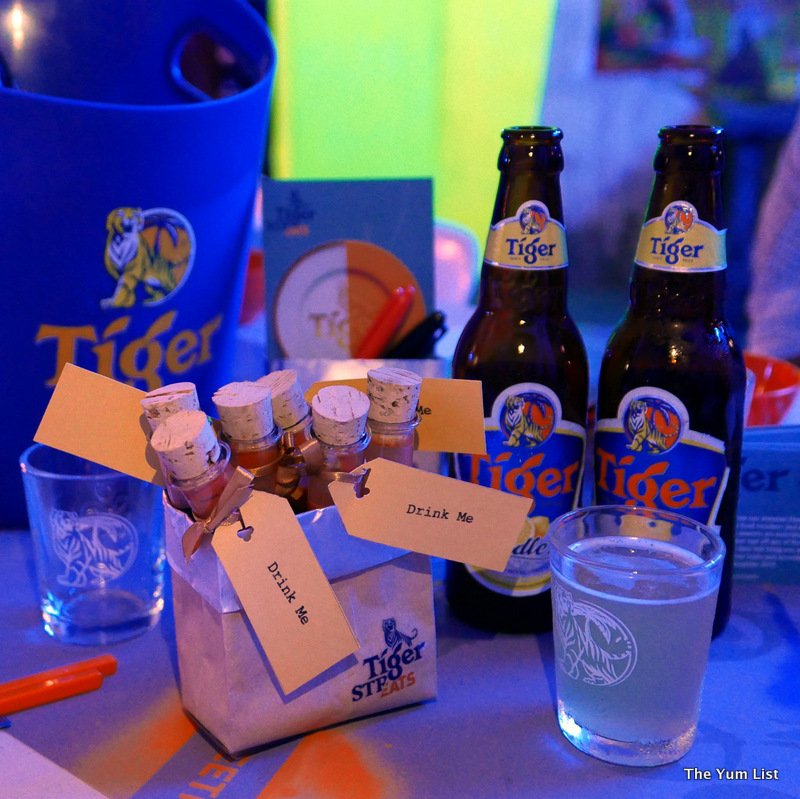 Next up from our fusion Chef journey was simply entitled Laksa Injections. Three different regional laksa tickled our tastebuds. Eat the prawn, squeeze the syringe, and enjoy. Distinctively different in both flavour and approach, these little morsels had me coming back for more. The laksa liquid was superb – injecting immense flavour into each bite. The Sarawak Laksa was the hit for me – creamy, with just enough spice, and a big juicy prawn. Seems I'm beginning to like seafood – thanks Monica! Time to wash that down with another beer.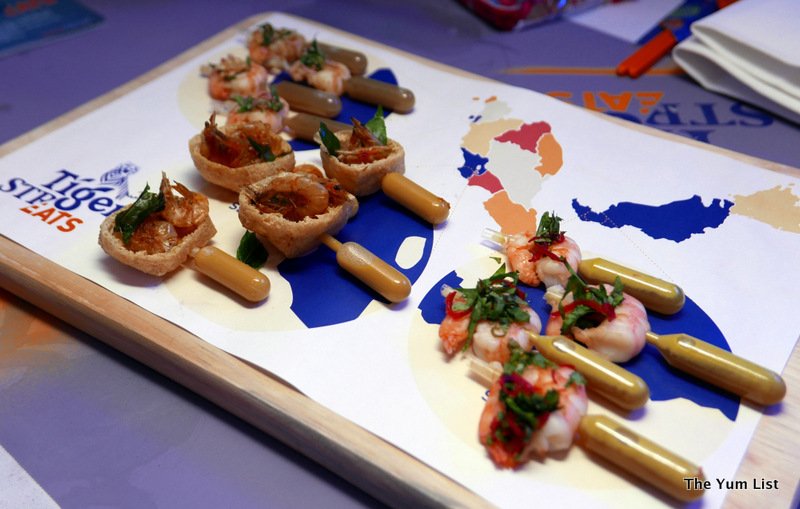 Okay okay okay, I know, everyone wants to know about the chicken rice, and why not too. Soya Sauce Chicken Rice was the star of the night – it's what we came here for, and it's what we were most curious about. Take whole steamed chicken, plump and tender, braised in Hawker Chan's unique sauce brew, that's what we want. Having recently been awarded a coveted Michelin Star, Hawker Chan is the popular talk of the town now. And rightly so; his dish is several steps above what we might normally experience at a food hawker outlet. His soya sauce is complex, layered with intense flavour. Interestingly, it is somewhat reminiscent of the sauce for Chinese Vinegar Pork. Strong impact, but with hints that help to unravel the complexity, I'd just like to ask Hawker Chan to bottle his sauce and sell it commercially. The tender chicken was delicious, the sauce made the dish superb.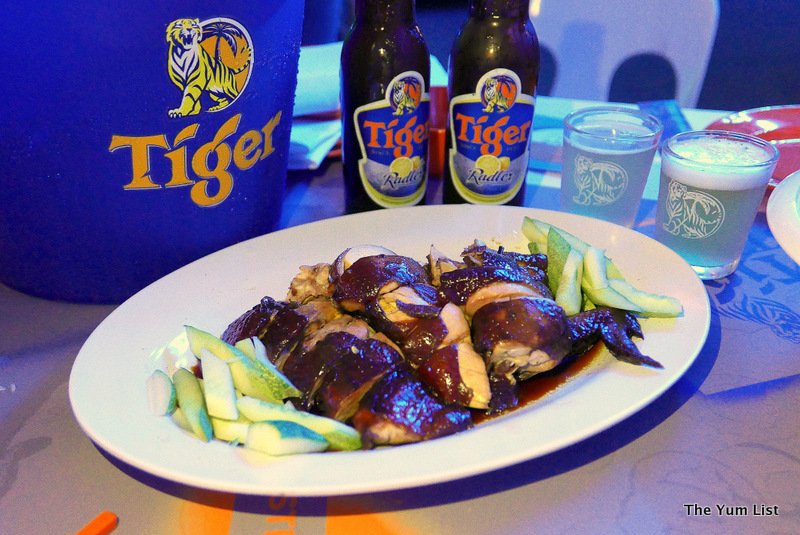 So, the big questions is – would we queue for two hours to sample this? In short, the answer, we did – Monica reminded me that we'd been in the 1950's for two hours before the star emerged. The free-flow of beer helped, and so too did the surreal 1950's environment. What's for certain is, you can taste what makes this different.
It was a fun outing. Music, beer, good company. A bit off the beaten track for us at The Yum List, but glad that we went.